If you're looking to explore the depths of the ocean, a freediving introduction course is a great way to get started. In this blog post, I will review Camp Freedive PH and its introduction course, sharing my personal experience and offering tips for choosing a reputable and experienced school or camp.
How I Started my Freediving Journey
I've always been an outdoor kind of person, drawn to the mountains and oceans, so if ever there's a chance to try out an activity I always grab the opportunity. However, this was not the case when my friends started freediving. I always had my reason for not coming because of a conflict of schedule and also due to my eyesight condition. I mean how can I enjoy it when I can't see it right? But when I confirmed that I could use contact lenses when wearing a mask underwater and since most of our schedules meet, it felt like the universe has finally aligned. LOL! Besides, I don't wanna ever let the opportunity pass again just like what happened in my Moalboal, Cebu trip last January 2023.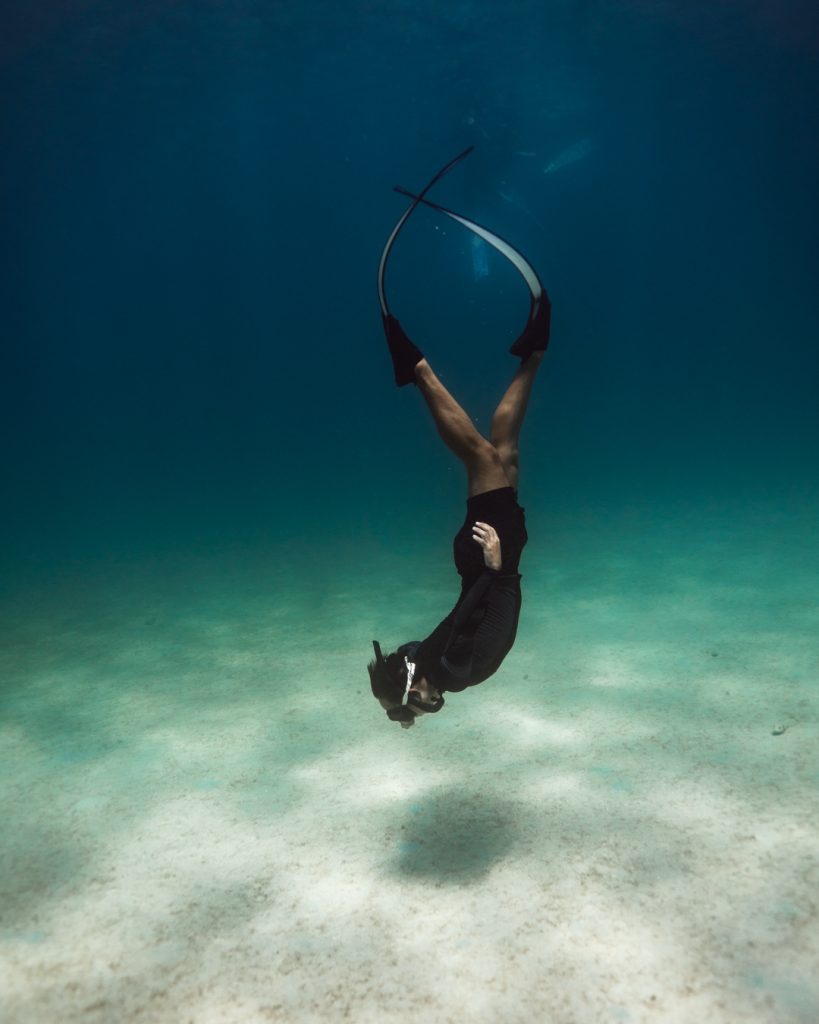 After researching various options, we decided to enroll in one of the well-known and best freediving camps in the Philippines last March 5, 2023.
What is a Freediving Introduction Course?
A freediving introduction course is a program that teaches you the basics of freediving, including essential skills and techniques needed for diving safely and comfortably. It typically involves a combination of classroom-like sessions, and open water dives, giving you hands-on experience and practical knowledge. This course usually runs for 2-3 days depending on the freediving camp that you enrolled in. Some freediving schools in Manila also offer a 1-day course that you may consider if the schedule is your concern.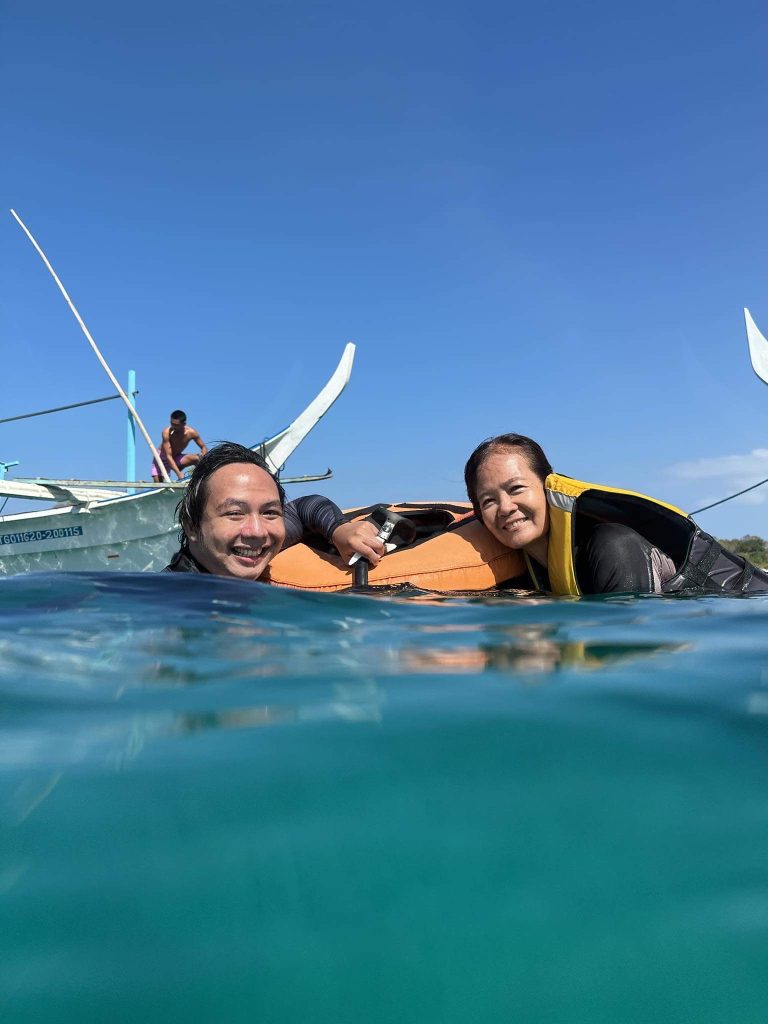 The Importance of Choosing a Reputable and Experienced School or Camp
Choosing the right school or camp is crucial when it comes to taking a freediving introduction course. Opting for a reputable and experienced provider can help ensure that you receive proper training and guidance, thereby reducing the risks of accidents and injuries.
When looking for a good freediving school or camp, consider checking reviews from past students, looking for certifications, and evaluating the quality of the instructors' skills and expertise. Additionally, it's essential to check if they have proper safety measures in place and if they use high-quality equipment.
Tips for Finding a Good Freediving School or Camp
There are several things you can do to find a good freediving school or camp. Firstly, start by asking for recommendations from friends or fellow divers. Alternatively, you can search online for reviews and ratings of different schools or camps in your area. There are Facebook groups about freediving Philippines that you can check.
Another essential factor to consider is the instructor's experience and teaching style. It's vital to choose an instructor who can guide you through the course safely and comfortably while also tailoring the program to your specific needs and learning style.
What to Expect from a Typical Freediving Introduction Course
A typical freediving introduction course involves both classroom and practical sessions, giving you a chance to learn and practice essential skills and techniques. The course typically covers topics such as equalization, finning technique, and breathing exercises, among others.
Additionally, you can expect to learn about safety procedures, including how to handle emergencies, dive planning, and equipment maintenance.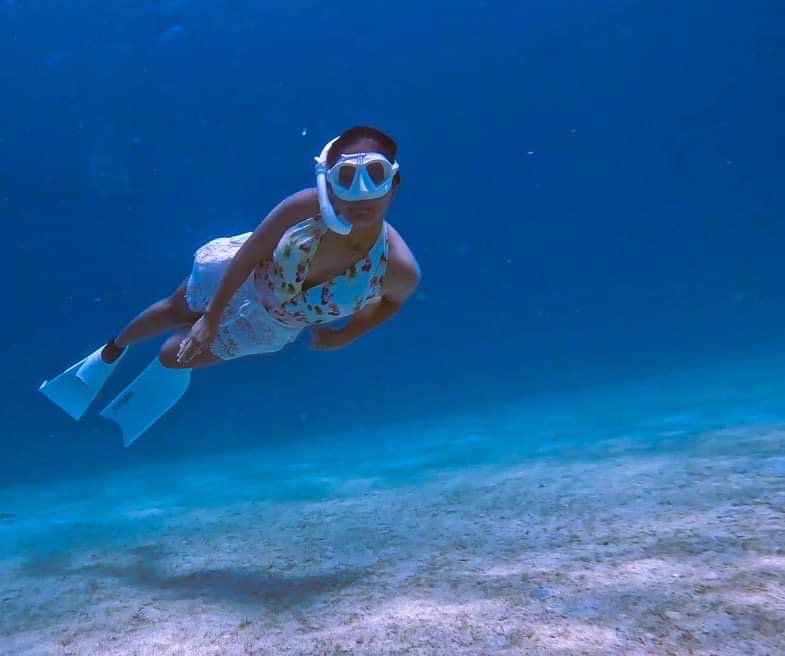 Skills and Techniques Taught in a Freediving Introduction Course
A freediving introduction course aims to equip you with fundamental skills and techniques that will enable you to dive safely and comfortably. Some of the critical skills you can expect to learn include proper equalization techniques, finning techniques, and proper breathing techniques, as well as different types of equipment and how to use them, including wetsuits, fins, masks, and snorkels.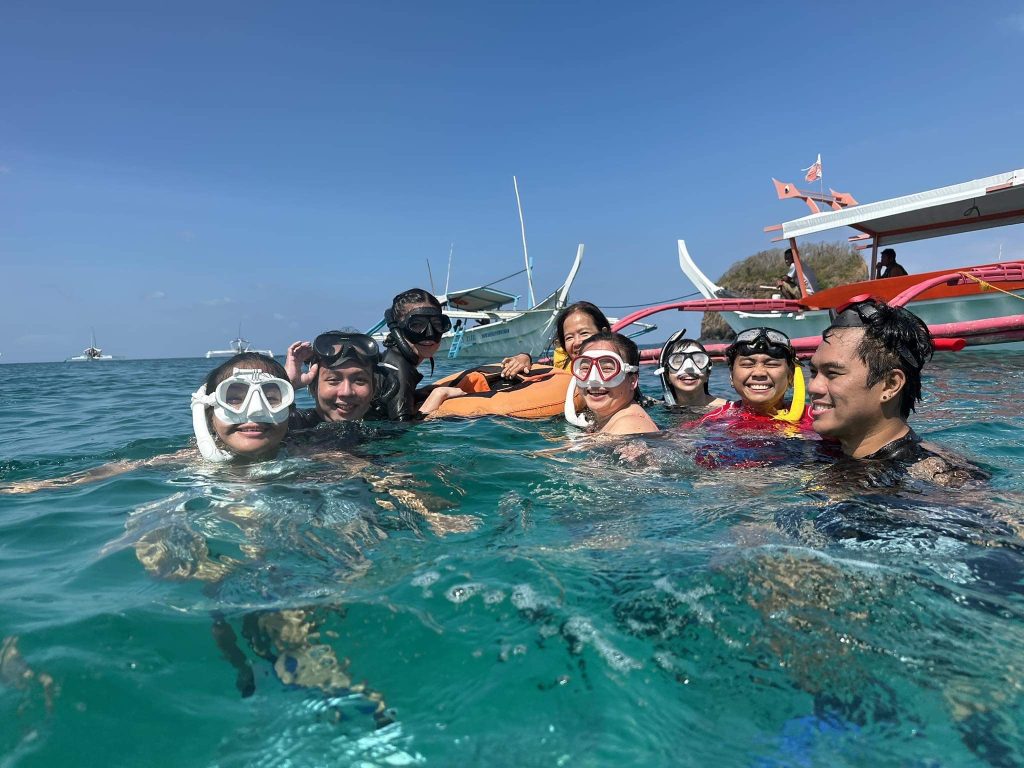 Prerequisites and Requirements for Taking a Freediving Introduction Course
To take a freediving introduction course, you don't need to have prior diving experience. However, you must be comfortable in the water and have basic swimming skills. Additionally, some schools or camps may require a medical clearance before enrolling in the course. Please disclose to your instructors also if you have any existing health conditions so that they are aware.
Personal Experience Taking an Intro Course in Camp Freedive PH
As avid diving enthusiasts, we enrolled in Camp Freedive PH. My friends were on fun diving while I was the only one from our group taking a freediving introduction class. The program was well-structured, and the instructors were knowledgeable and experienced, making my learning experience enjoyable and comfortable.
I particularly enjoyed the open water sessions, which provided us with a safe and controlled environment to practice our skills and techniques. The boat diving sessions were also a great experience, giving us a chance to explore the depths of the ocean and put our skills to the test.
Here are the criteria if Camp Freedive PH is considered one of the best freediving camps in the Philippines:
Location of Camp Freedive PH
If you're looking for a freediving camp or school, it's essential to choose the right location. After all, the place where you learn to explore the underwater world will have a massive impact on your overall experience.
One excellent example of a top-notch location for a freediving camp or school is Mabini, Batangas. Mabini has a vibrant freediving community, which means you'll be surrounded by like-minded individuals who share your passion for the sport. There are several freediving camps in Mabini but one advantage of Camp Freedive PH is that they are located on the front beach. Unlike in any other camp, you don't have to walk that much during open water sessions. Camp Freedive PH is based in Mayumi Resort in Brgy. Bagalangit, Mabini, Batangas. This small town on the shores of Balayan Bay offers warm water, incredible visibility, and a stunning coral reef system that is home to a variety of marine life. Although the location is only 3 hours away from Manila with a help of Waze and Google Maps, we found it challenging to go there. It's either you bring your own car or book a carpool with others. Not to mention the roads leading to Mayumi Resort are very steep and narrow.
Coaches and Courses
Coaches and courses can make a big difference in your experience as a student of freediving. This camp offers experienced coaches who are passionate about the sport and who have a proven track record of helping students improve their skills and achieve their goals. They are very relatable and easy to approach. Some even shared that they were also non-swimmers when they started freediving. The average ratio of students per coach is 1:3. In that way, coaches can give attention to the needs of each of the students. The course offered to us is aligned with our current skill level. And that includes a freediving guide for non-swimmers in the Philippines!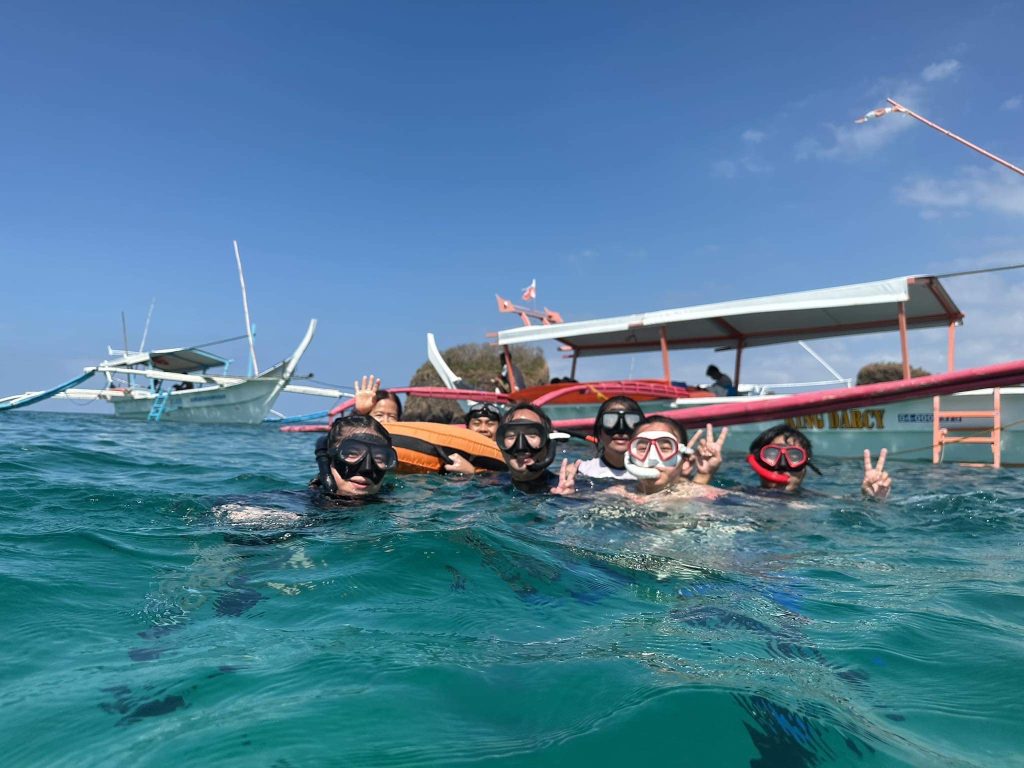 Camp Freedive PH Fees
Fees can vary widely between different freediving camps and schools. Consider factors such as the length of the course, the level of instruction, and the overall quality of the program when evaluating the fees. I would say that prices across different freediving camps in Batangas are close to one another. A cost of 3,900 pesos for a 2-day course at Camp Freedive PH is not bad. The package already includes accommodation, coaches' fees, food, and even freediving gear rentals.
Freediving Gears and Equipment
Freediving gear and equipment is also an important consideration when choosing a camp or school. Camp Freedive PH provides a decent set of freediving equipment that is regularly sanitized. However, I would still bring my own gear if only I had. My only concern is that some of their snorkeling breathing tubes have bite marks. A little reminder as well to the students to not eat the mouthpiece. haha! Also, I just wish that they would have more fins in all sizes. If you're purchasing your own gear, make sure to invest in high-quality gear that fits properly and is designed for your level of skill and experience.
By taking these factors into account when choosing Camp Freedive PH, you'll be well on your way to a safe, enjoyable, and successful experience as a student of this thrilling sport. And look at these stunning post-processed images that they produce!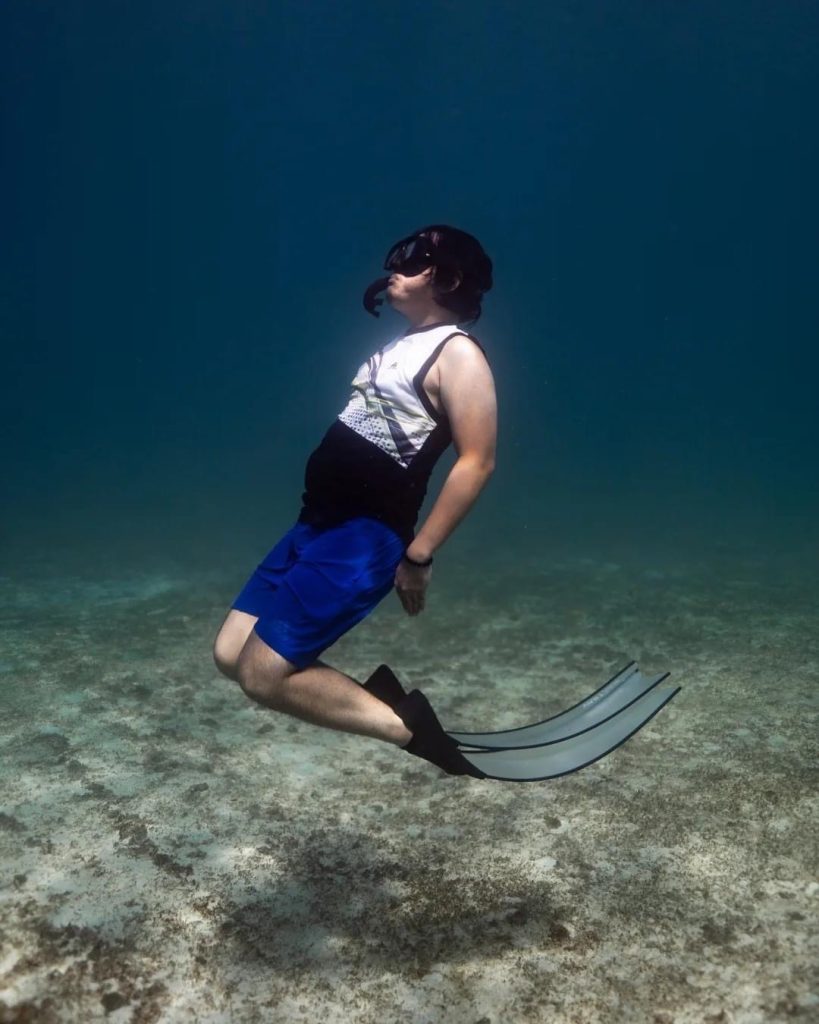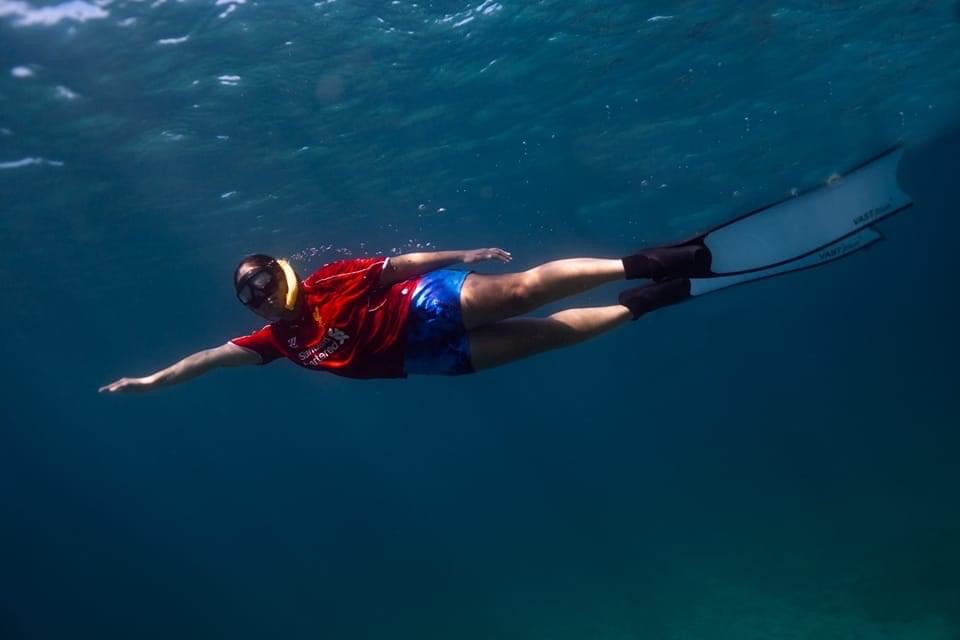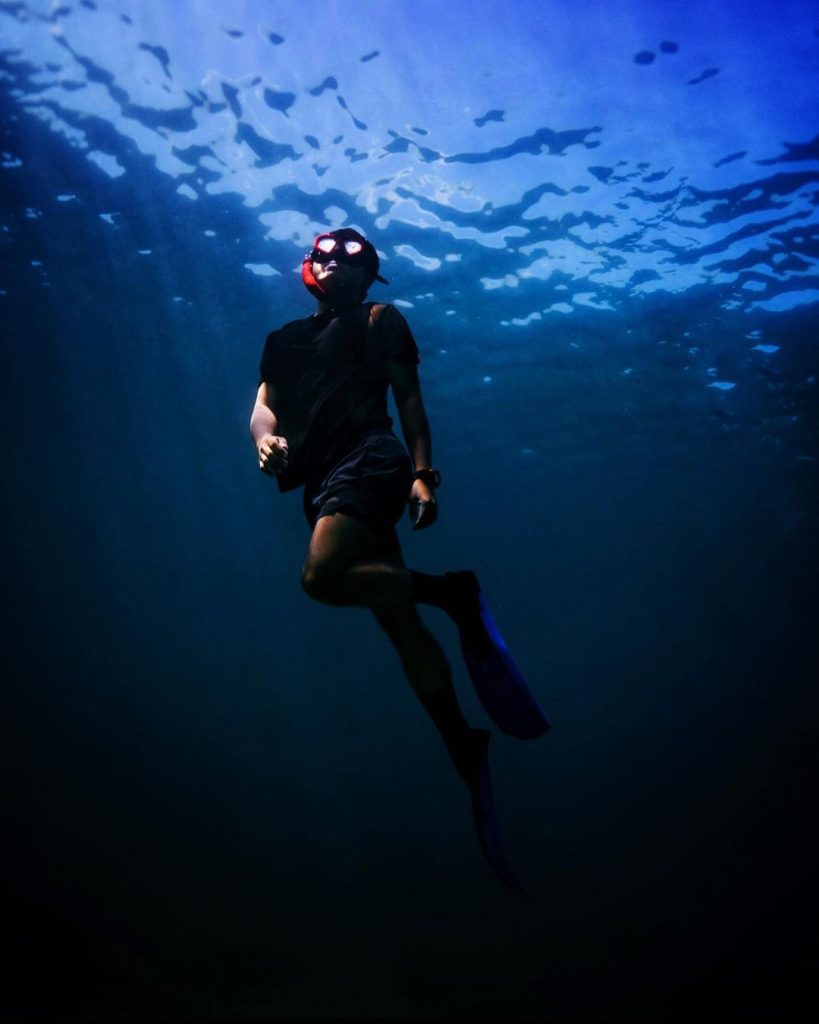 Tips and Insights Gained from Taking the Course in Camp Freedive PH
Our experience at Camp Freedive PH provided us with several tips and insights that we would like to share. Firstly, it's essential to be patient and take your time when learning new skills. Secondly, don't hesitate to ask questions and assistance to your coaches. I mean it's their job to help you in your freediving journey. Not only did I learn the proper breathing techniques and safety measures, but I also gained mental resilience and a newfound appreciation for the ocean. The real magic came when I learned to embrace the present moment and focus on my breath while diving. Overall, I think Camp Freedive PH is a good option especially if you're new to freediving. Contact them at 09278879894 to enroll in their freediving introduction class.