This post was most recently updated on April 23rd, 2019
Booking a trip is fun! And you'll be more excited knowing your trip is just in a few days. But the challenge for the most of us when going out is the art of packing. It is undeniable that I'm a sucker for this! It's hard where to start and what to include in your bags. If only I could just bring everything from the house to my bag since I am notorious for leaving things behind. However, it breaks the rules of light packing, so I put together day pack essentials in one list that can definitely be helpful the next time you go out, of course, to prevent you from forgetting things. This will also allow you to save more time when packing, and you'll not be needing to rethink the items that go inside your bag.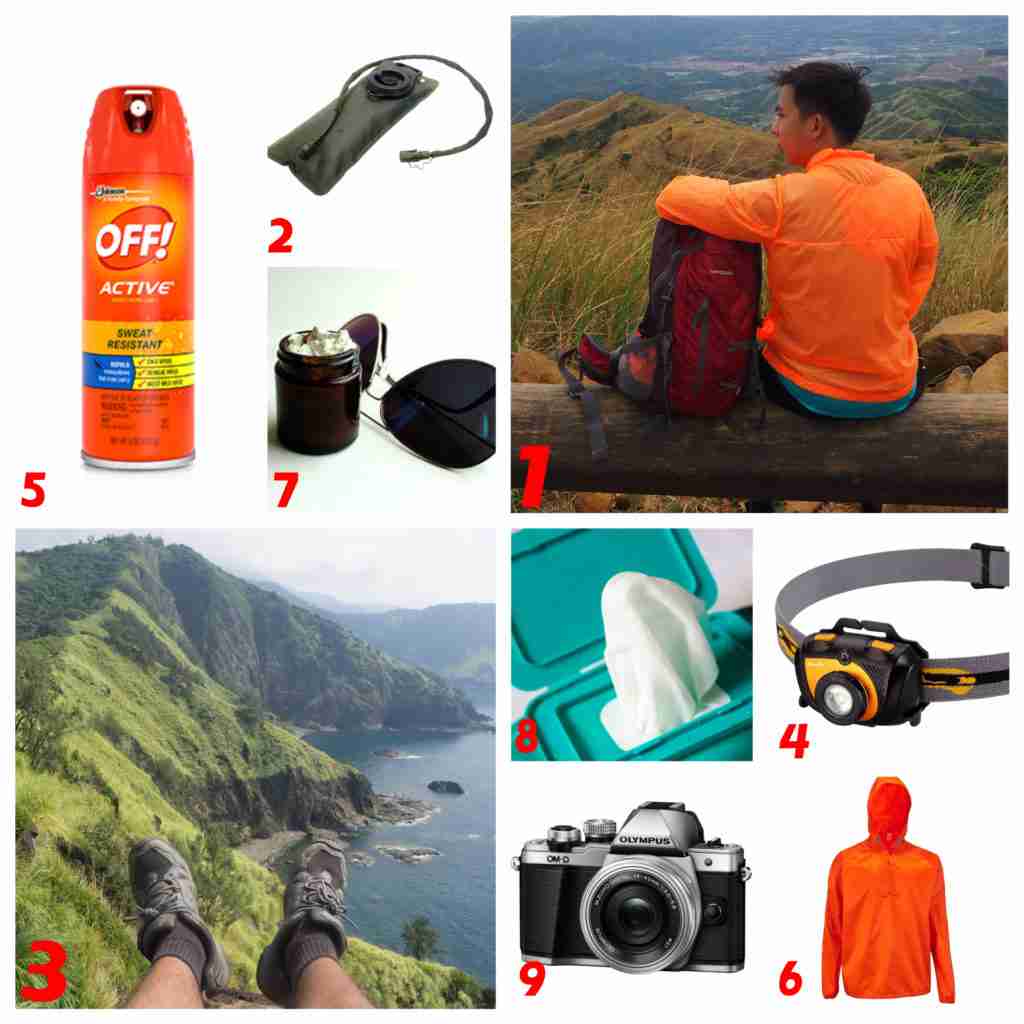 9 Day Pack Essentials For A Short Travel
1. Backpack
You have to consider a pack depending on the number of days you will be gone. You aren't going to need a huge pack if it is just a day hike trip. Remember that comfort is a factor of how much you will enjoy your trip. I found a nice backpack ̶  considering the condition of my spinal cord. Sandugo GEST 30L backpack comes with a suspended mesh panel with aerovent system that supports one's back and is equipped with comfortableness. I suggest you look for a bag with functional multiple compartments so you won't have to dig through everything when searching for the specific item you are looking for. Another great thing about this brand is that they actually have a lifetime warranty services, but is limited to only following conditions;  bag damage should be caused by manufacturing defects in material and workmanship, broken zippers, locks & buckles, and minor stitches for ripped fabrics.
Sandugo GEST 30L pack, P2495, with some notable features:
The main compartment comes with a pouch and port best suit for hydration water bladder.
It has zippered pocket in front with gartered mesh organizer inside.
2 compression straps and 2 gartered mesh pockets on both sides.
Padded hip/waist belt with zippered pockets.
It also has an integrated rain cover at the bottom pocket.
2. Food and Water
I am not a nutritionist nor a food expert, but it's very crucial how food affects you physically and mentally while on the road. You must choose and pack food items that have long shelf life. Place your choice of food in a sealed container so it will not spill during the trip. It can get messy if it is not properly stored or packed. Other great options for trail foods are nuts, beef jerky, and some dark chocolates. Bring also at least two (2) liters of water as you will continuously sweat and get dehydrated easily when hiking. I usually put my water in a hydration container, also called as "bladder". It is more convenient when drinking that you don't even have to open your bag every now and then for a bottled water. Just sip it like a normal straw while continuing the pace.
3. Outdoor shoes/sandals
Trail shoes are designed to handle all kinds of surfaces and terrains ̶ rocky roads, grasslands, rivers, woodlands and many more. Your call is to try on a few pairs and go with what works best for you. The major shoe brands are releasing outdoor shoes in some varieties but the only downside is they're a bit pricey. I came up with a decision to look for an alternative choice to brands like Merrell, Columbia, etc. Sandugo, a proud Filipino-founded company, didn't fail me with their manufactured shoes that offer ankle protection, great performance, and durability for the money. Until now, I can go to any place without any fear of breaking its soles.
4. Headlamp
This is just optional, or for some events not actually needed when you are just out for a day. But you never know, trip could be longer than what you planned for. Don't get caught after dark without being prepared. I bought one the last time I hiked Mt. Batolusong at dawn chasing the sunrise, never did I know that it would be helpful too during my spelunking in Sagada and Tanay caves. There are headlamps on the market which come with different amount of light. Battery life is also a key concern for choosing headlamps, however, as it requires you to carry extra batteries to last the length of the trip. You can easily get yours, for a cheap price, at any hardware stores, or you can just find one in your toolbox.
5. Insect Repellent
One of the most unconsidered items on the list is also one of the most needed. Protect yourself from disease-carrier insects. It comes as aerosols, creams, pump sprays and liquids.
6. Rain Coat
Stay dry on a rainy day hike with rain coats as weather gets unpredictable and can change on a dime. Bring a rain jacket that is packable and lightweight. You may choose between a nylon or polyester fabric rain coat, both are easy to carry, wrinkle resistant, stretch resistant and shrink resistant.
7. Sun Protection
Sunglasses, hats, and sunscreen are definitely the ones you should bring too. Often, people don't realize the importance of using these items until they see their sunburned skin. Apply 50SPF, at least, before, during and after to keep you away from the harmful effects of direct sunlight. And add your stylish sunglasses to see things clearly and to protect your eyes from UV rays.
8. Wipes
Aside from having prepared from external environment, you must not forget your personal hygiene's needs. They actually serve a multitude of purposes, it can be used during unexpected time (especially during a human nature call, haha!), and also to freshen yourself up from dirt and dust. Also, don't forget to bring a sanitizer that pairs with your wipes.
9. Electronic Gadgets
Electronics are also a personal choice. Over the years, I've tested several camera brands in order to find the perfect camera for travel and outdoor activities. I found Olympus OMD EM-10 Mark II, a mirrorless camera, and GoPro Hero 4 silver edition as my primary companions. Then pair these mirrorless and action cameras with tripod and monopod so you can capture every angle. Remember they say, "Pics or it didn't happen." Whatever your preference, be sure to secure your devices when up on a mountain or under the sea.
Here are some GoPro alternatives if you don't want to pay so much for a reliable sports camera.