Vietnam is a country that flies under the radar of backpackers around the globe. I mean who wouldn't? This long, narrow, and S-shaped like country has almost everything. From cheap prices, tasty foods, rich culture, and most especially the beautiful landscapes, you couldn't ask for more. Now the length of your itinerary can be tricky as you could imagine since some tourists arrive in Ho Chi Minh then go further North, or vice versa. This itinerary could take 4 weeks or more. However, in this post we will cover only the North Vietnam travel itinerary.
With only 5 full days to spend in our Vietnam trip, me and my sister knew we weren't going to get through all the major sites across the country. But it was a good amount of time to be able to check out North Vietnam and eat whatever we like! During those 5 days, we explored Hanoi's neighborhoods – Ninh Binh, Cat Ba Island, and UNESCO World Heritage Ha Long Bay – than being trapped in that chaotic city.
The usual North Vietnam travel itinerary starts at Noi Ba International Airport. Currently, only Cebu Pacific airline directly flies to Hanoi from Manila, and the departure time is usually at midnight. Update: Starting April 1, 2019 Philippine Airlines now have direct flights from Manila to Hanoi. Book your flights now!
Getting to the Hanoi Center from Noi Ba Airport
If you arrived by plane to Noi Ba International Airport you have several choices about how to get from the airport to Hanoi city center. The best way to get into the Hanoi Old Quarter, if you're traveling in a group, is by Grab. It's an Uber application counterpart in South-East Asian countries. Aside from its safety, it's also very convenient and much faster than commuting. If you book in the airport, you'll be at your hotel/hostel just within 40 minutes. The fare only costs 270.000 VND (about 610 Php) plus the toll fee of 15.000 VND.
Don't worry much about booking via the app, because there's a free Wi-Fi that you can connect to at the airport. You can also take a taxi to transport you to begin your North Vietnam travel itinerary. But based from what I've read and heard, it's risky to take taxi, especially during late hour due to reported scams. Some taxi drivers will rip you off when you look like a newbie in their country.
On the other hand, if you're traveling solo, you might consider taking a bus. The bus ticket costs about 5,000 VND, much cheaper from Grab and taxi price. However, buses only run from 5 am to 10 pm only. Meaning if you arrive at 2 am, you have to spend and wait in the airport until the first trip of the bus. You have 2 buses line in Noi Ba International Airport that you could choose from, bus number 7 and 17. Both buses make several stops on its route, but bus 7's last stop is at the west side in Kim Ma Bus Station, while bus 17 final route is at Long Bien Bus Station in the North East of Hanoi.
Tip: Connect to airport Wi-Fi. I honestly could not remember which access point but I tried every public. Once connected, download the Vietnam map on Maps.me and Grab if you don't have yet and you're good to go. 
Day 1: Hanoi City
On your first day in North Vietnam, be sure to book a hotel in the Hanoi Old Quarter, so everything would be accessible. Staying in a centrally located hotel or hostel is a big consideration if you want to maximize your travel experience. See more: Where to stay in Hanoi. The hotel I can recommend is Republik Backpackers Hostel for travelers with a low range budget. We loved it because it's close to Ta Hien Beer Street where restaurants and pubs are abundant. We didn't spend any dime getting around, rather we splurged the money on Hanoi's world-famous culinary cuisines.
Breakfast at Hostel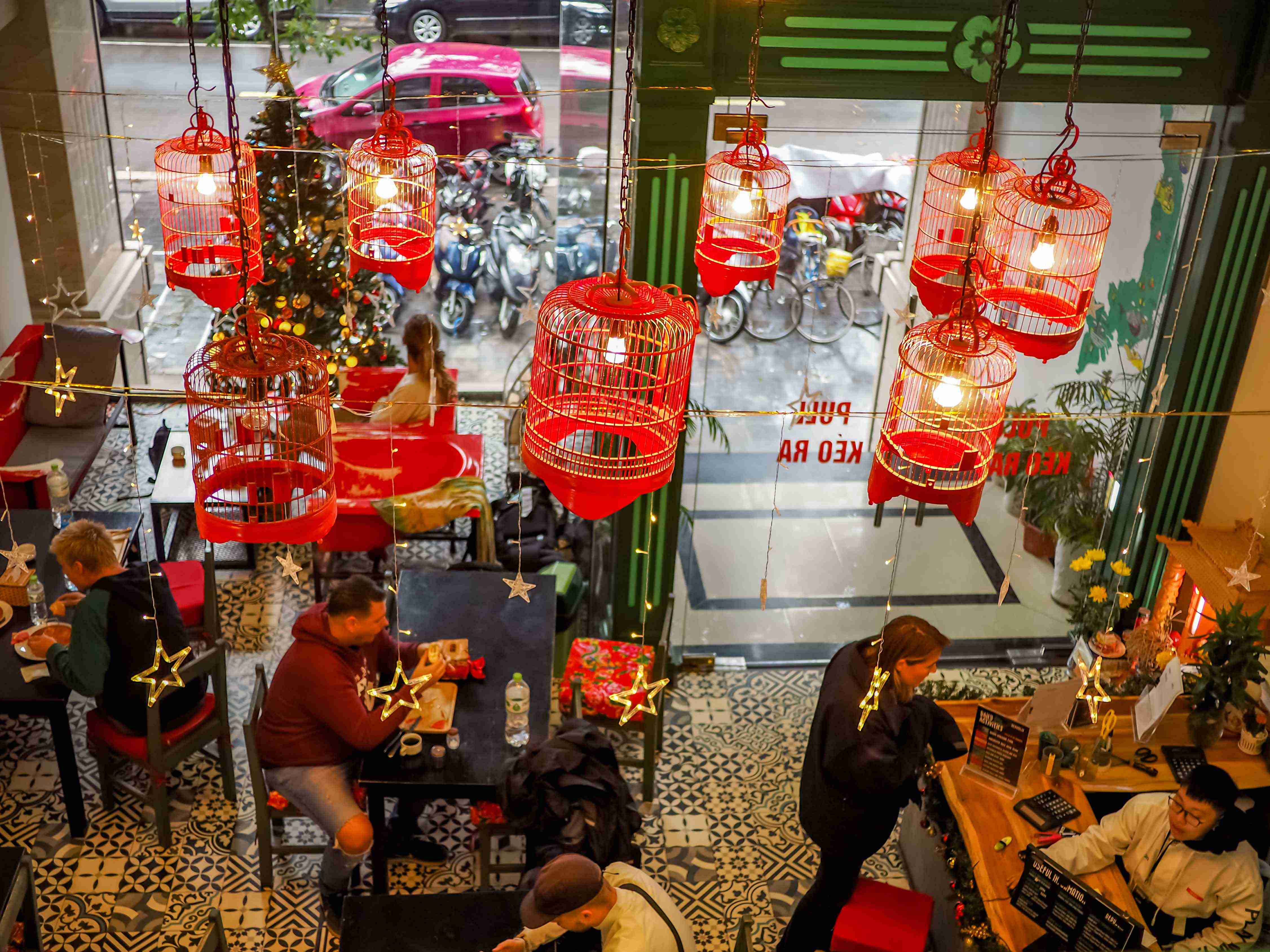 Our first day started with a bad weather. We had free breakfast in the hostel and just spent time in the lobby. It was only until 10am when we started to prepare to roam around Hanoi Old Quarter. We got out of our hostel only wearing 2 layers of clothes, which was the first of the many mistakes in this trip. We didn't consider the fact that December is considered winter in Northern Vietnam and we only brought regular jackets in our luggages.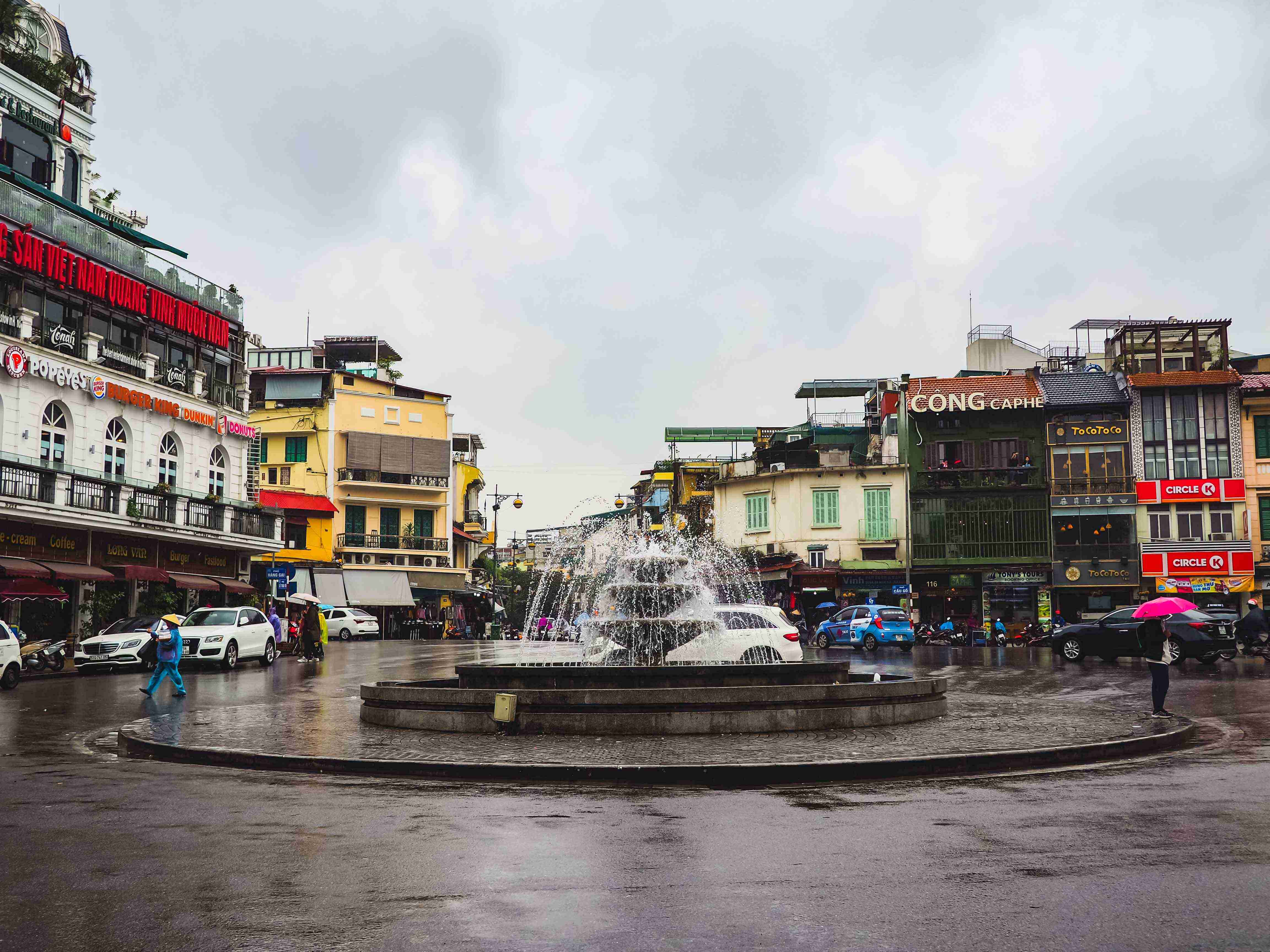 From Phung Hung, make your way to exit to Phan Dinh Phung street then turn right until you reach Hang Dau. Then turn right again in Hang Giay street and go straight ahead for about 8 blocks passing through the streets of Dong Xuan, Hang Duong, Hang Ngang, and Hang Dao. On the end of the road, you will reach a roundabout which is also called as Dong Kinh Nghia Thuc Square – a public square where festivities often take place. Next to this square is the Hoan Kiem Lake.
Hoan Kiem Lake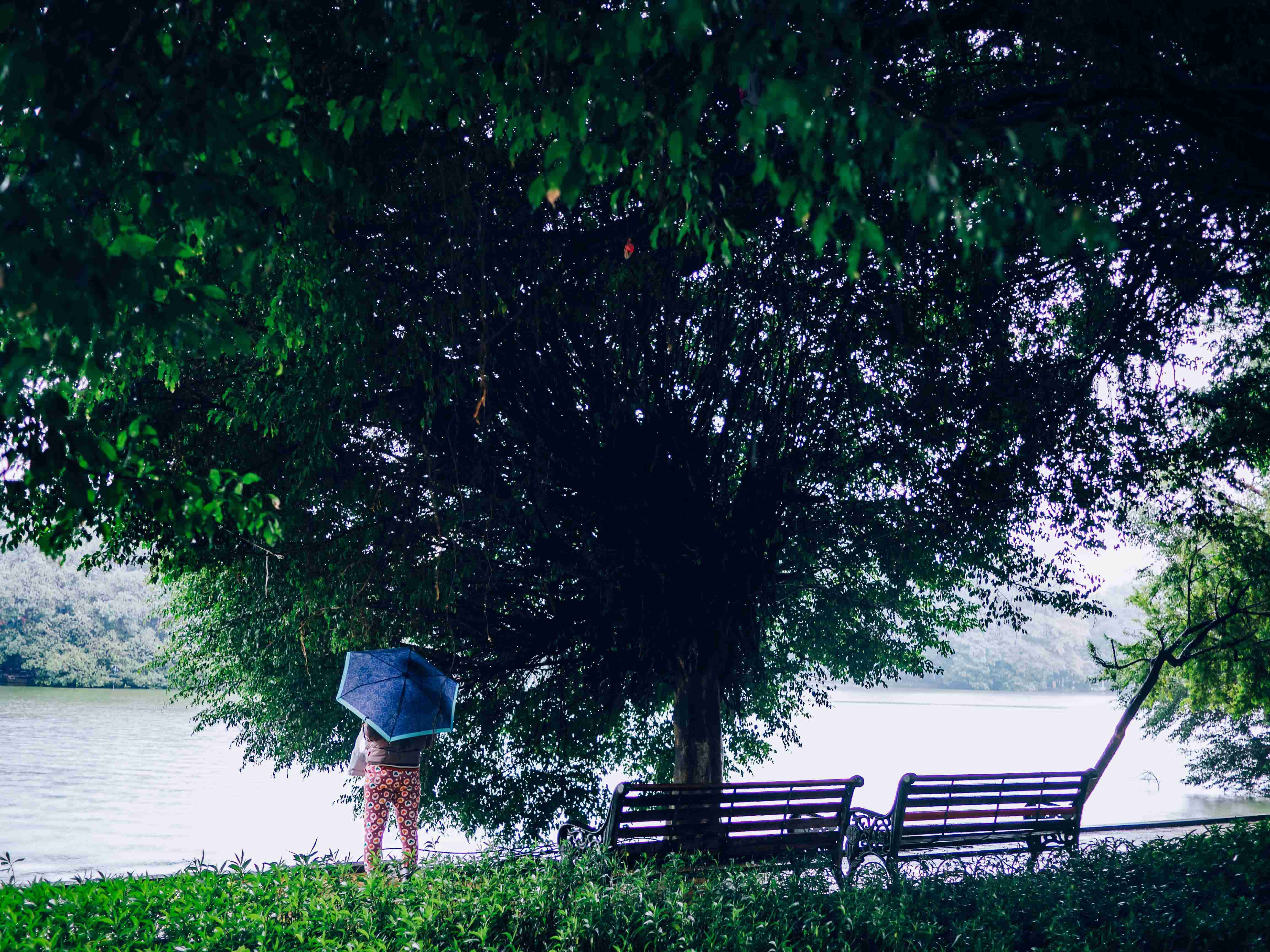 Hoan Kiem Lake is known to be mythical to the locals. Legend has it that the emperor used a magical sword to fight the Chinese. After winning, he returned the sword back to the turtle swimming in the lake, thus the name "Lake of the Returned Sword" came from. The lake surrounds the Ngoc Son Temple, or the Temple of the Jade Mountain, an 18th century pagoda built in the center of the small island.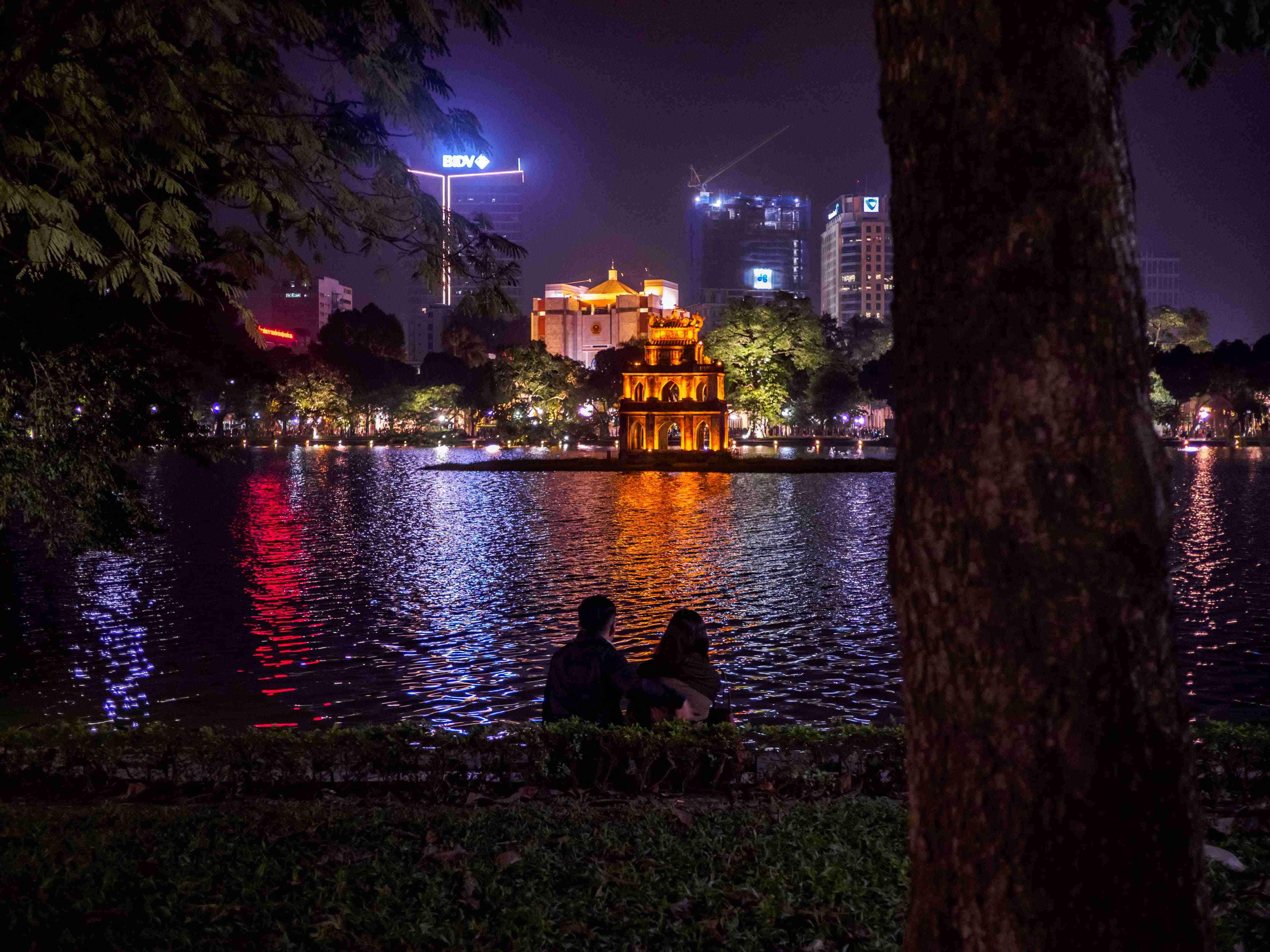 At the opposite side, you will see the Turtle Tower. The tower symbolizes the patriotism and the unity between Vietnamese people. It also commemorates the victory achieved by their heroes against the oppressors. Nowadays, the Hoan Kiem Lake is surrounded by commercial shops and became a hive of different activities. It offers entertainment for locals and tourists alike in all manner of activities at various points around the lake. There are young people dancing to K-pop music, skateboarding, and other groups doing aerobics.
Lunch at Noodle and Roll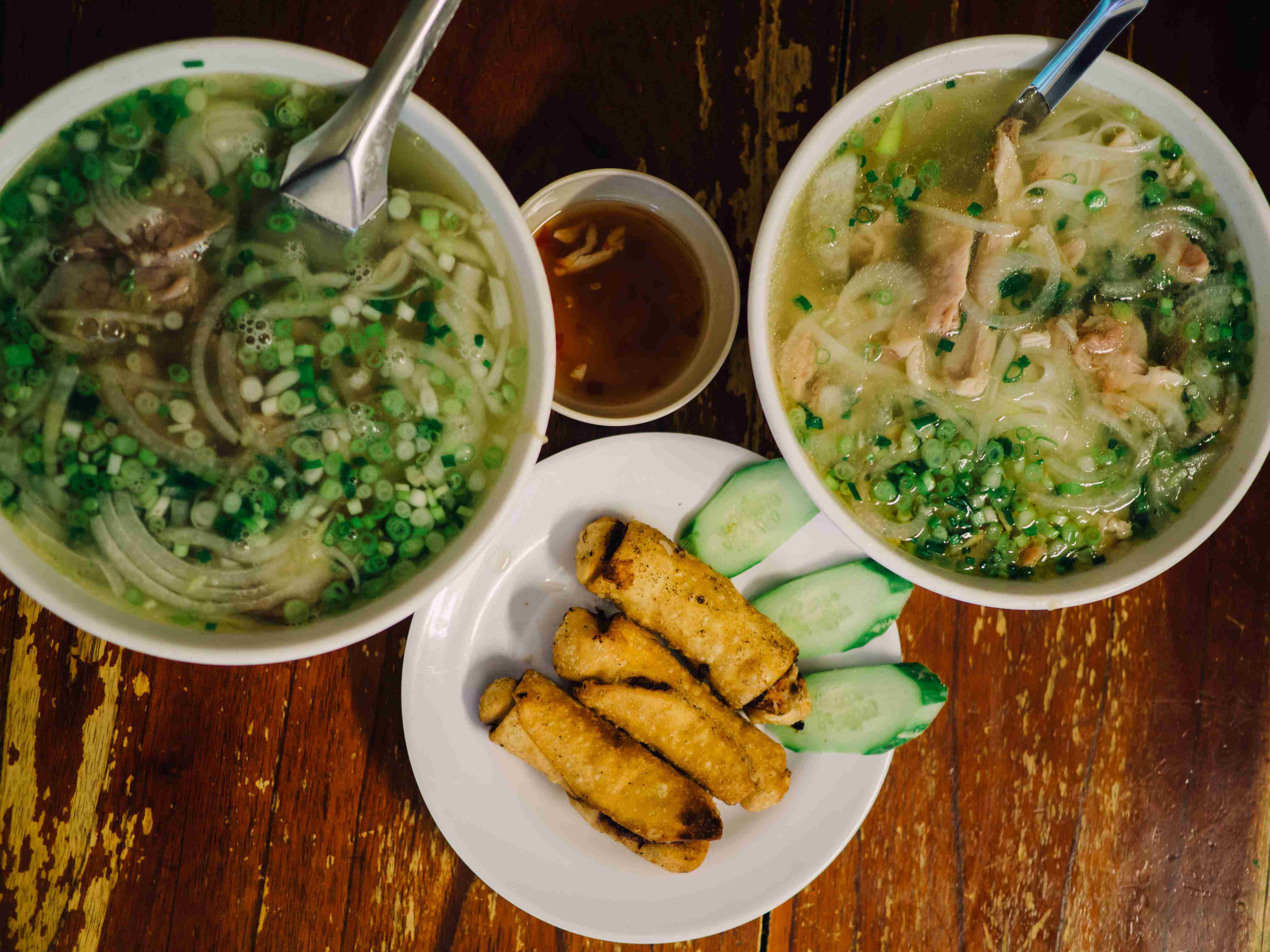 Following our visit to Hoan Kiem Lake, we got hungry. The afternoon comprises of a further glimpse into Vietnam's gastronomic scene. Of course, as much as possible we want to try everything that is very Vietnamese. And one of the best way to taste Vietnamese cuisine is through pho: a soup consisting of broth, rice noodles, a few herbs, and meat.
We searched for the best places to eat in Hanoi Old Quarter through the internet and Noodle and Roll restaurant came in the list. Certainly, food is one of the biggest attractions in Vietnam in general so we ordered two pho with chicken and pork, and fresh spring rolls. It was a great combination of comfort foods to help us beat the cold weather. The restaurant is just near the St. Joseph's Cathedral where our next stop was.
St Joseph's Cathedral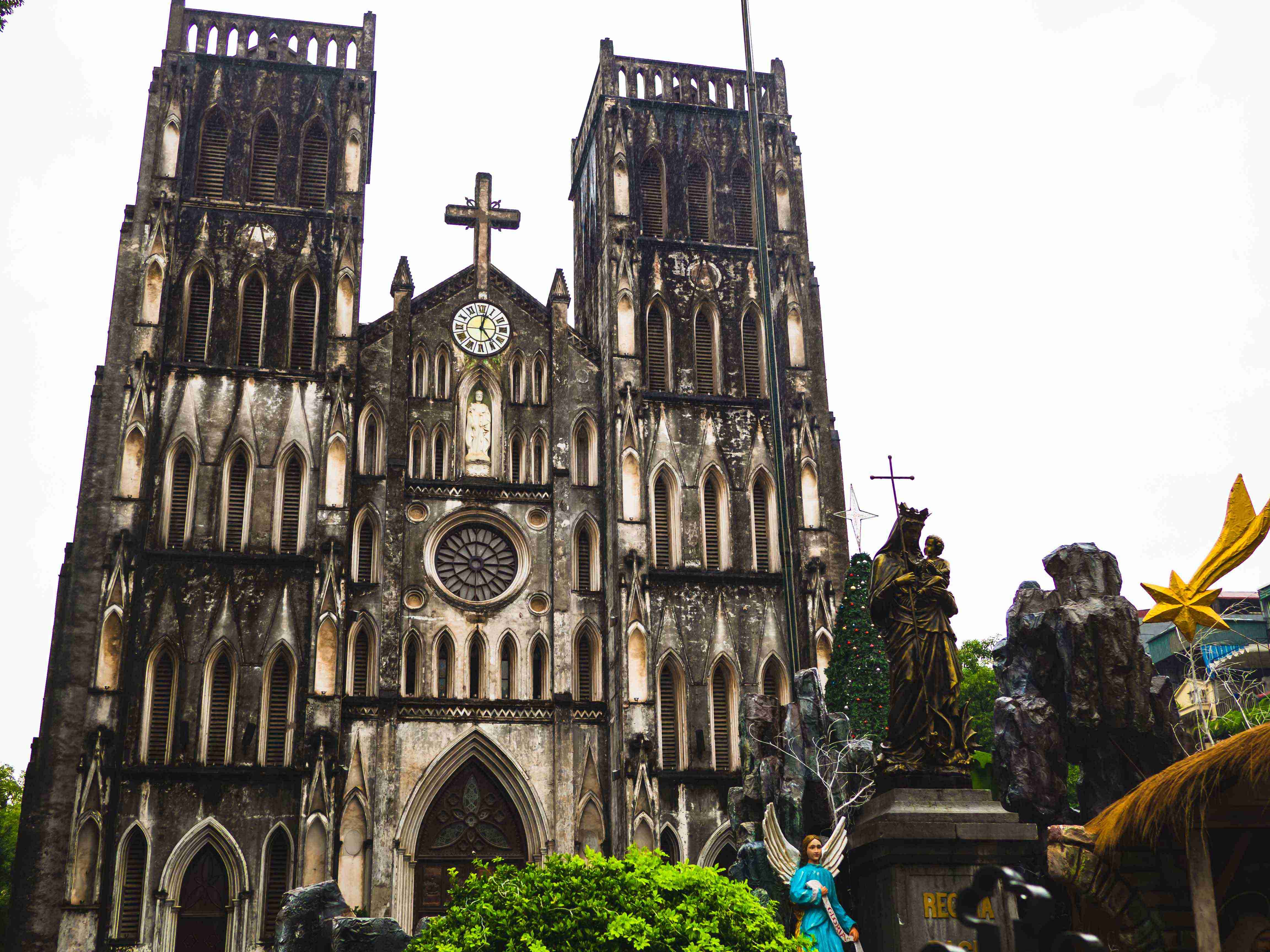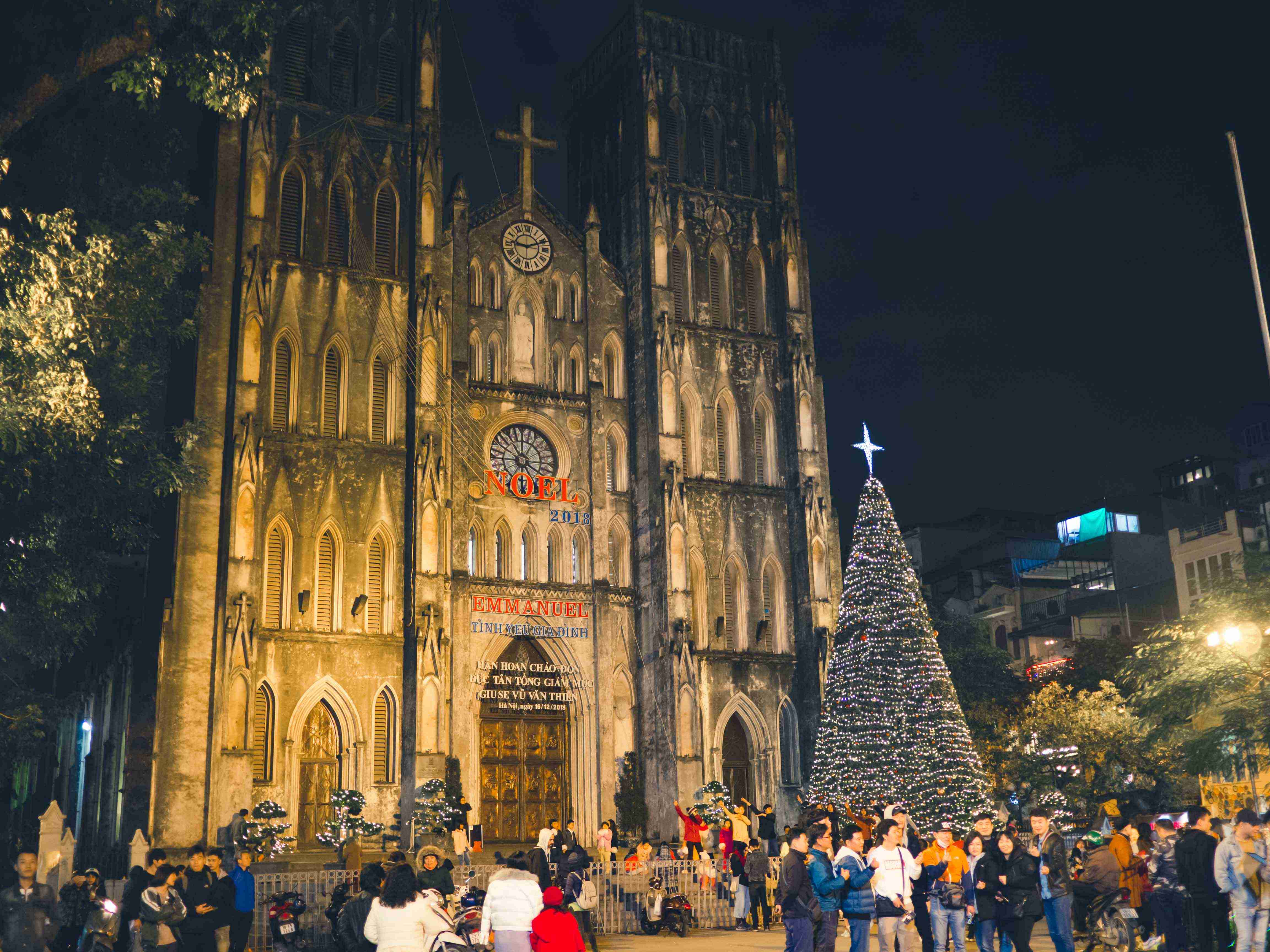 One of the best free things to do in Hanoi is visiting St. Joseph's Cathedral. This opens the chance to see impressive 19th century Neo-Gothic architectural style. The cathedral was named after the patron saint of Vietnam and Indochina. Located on the west side of the lake, the cathedral has been used by thousands of Catholics in the country.
Hanoi's Train Street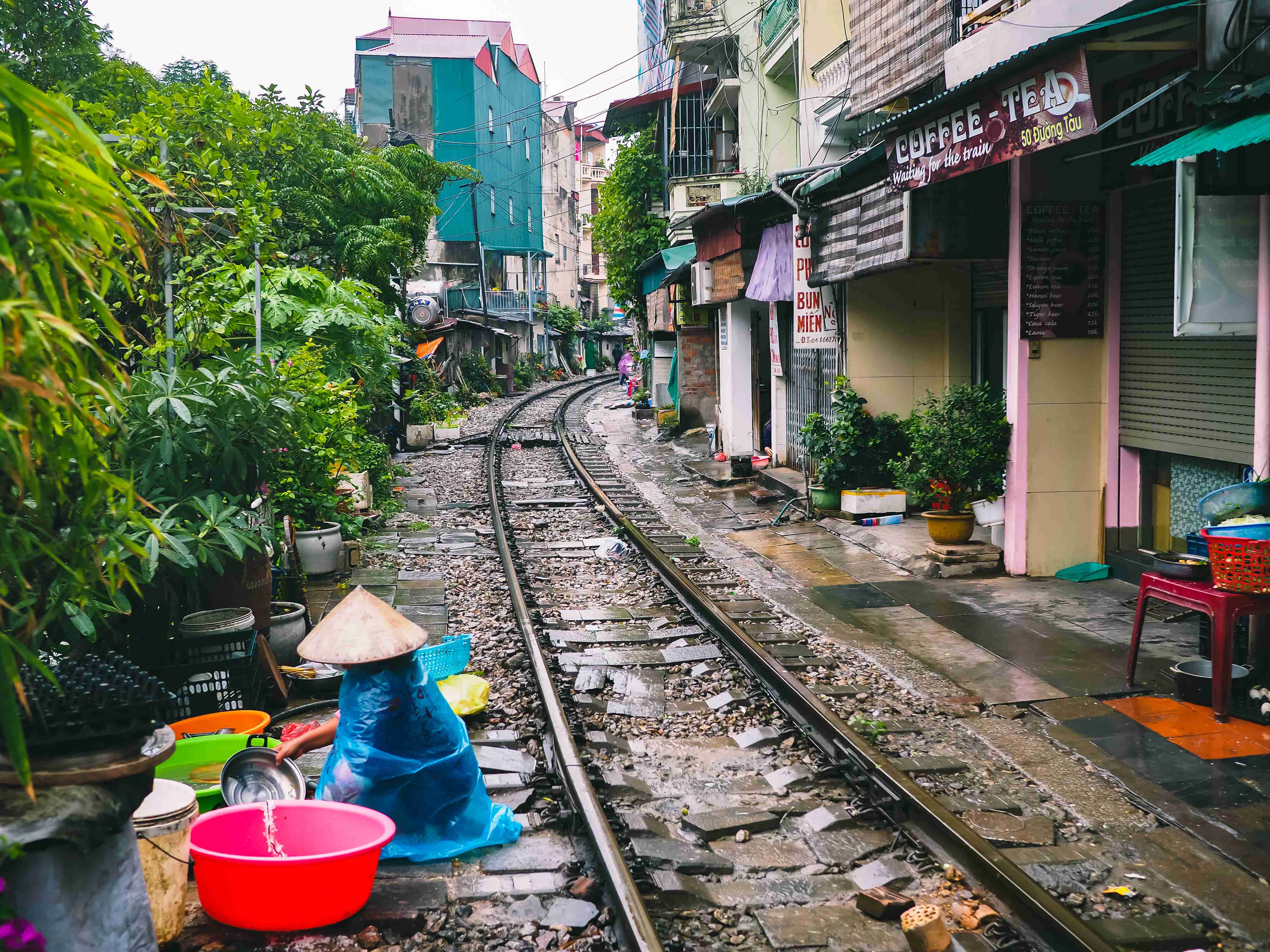 On our way back to the hostel, we made sure to pass by the famous Hanoi train street. We saw the everyday scenario of the people living beside the train railway. Not only that it displays the culture but also it reflects the reality. Although the train passes by a few times each day, it's still advised to watch out and stay at safer spot. It's better to be safe than sorry. Be responsible tourists and travelers! Anyway, you can check the location below.
Dinner at New Day Restaurant Near Ta Hien Beer Street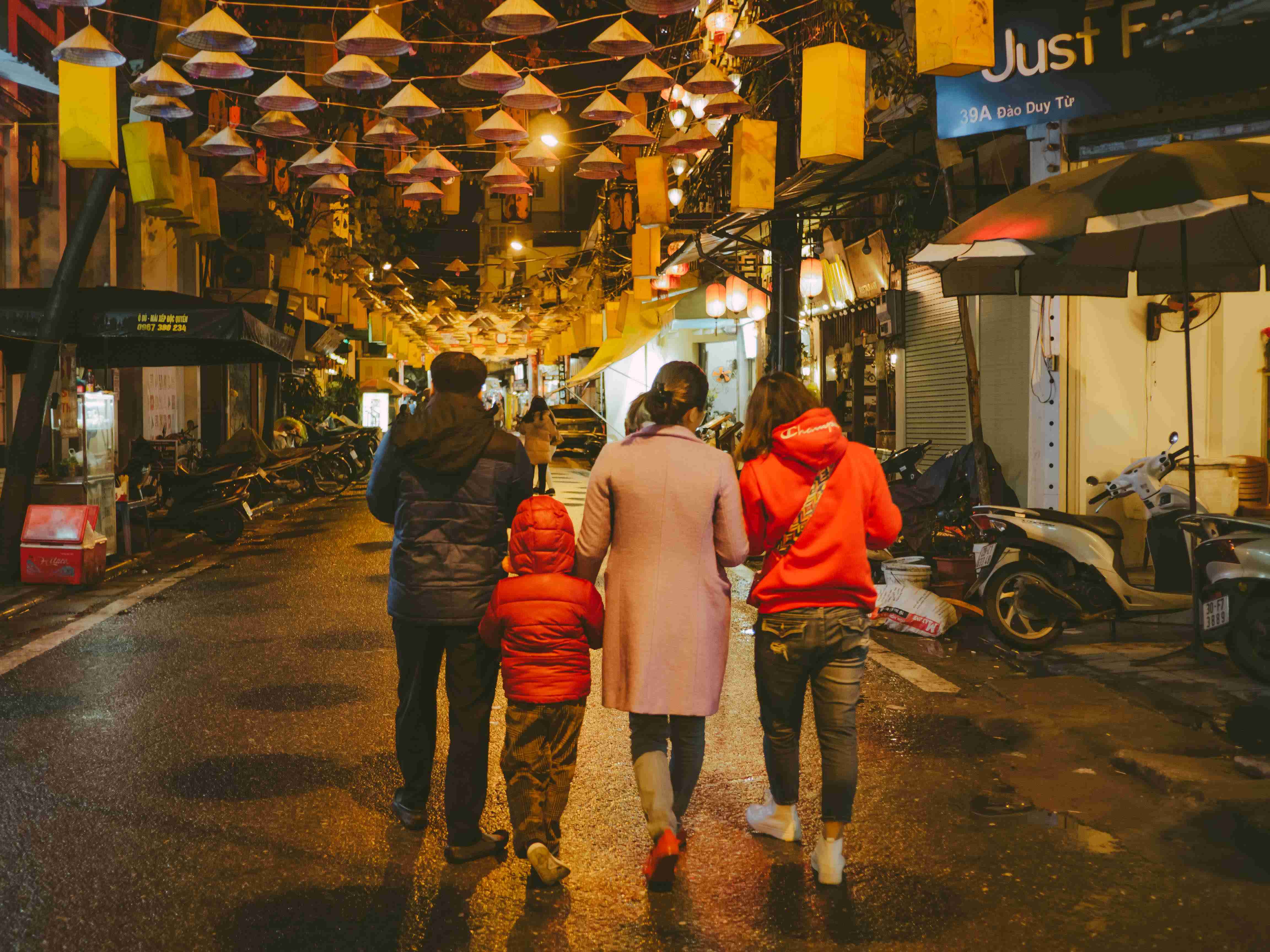 Ta Hien Beer Street was our chosen location to get a dinner. This neighborhood is also know for its culinary setup, having full of restaurants and bars situated next to each others. This time we relied on our instincts on which restaurant we should go for. We walked past one street and another and this one caught our eyes. Not only that the place looked so inviting, but also we considered the number of the customers dining. As usual, we ordered 1 noodle soup and 2 egg rice since we kinda missed eating rice. We paid a reasonable price for the dishes we ordered for a good amount of serving. And also because we left with happy tummies.
Day 2: Cat Ba Island
I hope you're not worn out by yesterday's activities, because here comes another full day of activities!
En Route to Cat Ba Island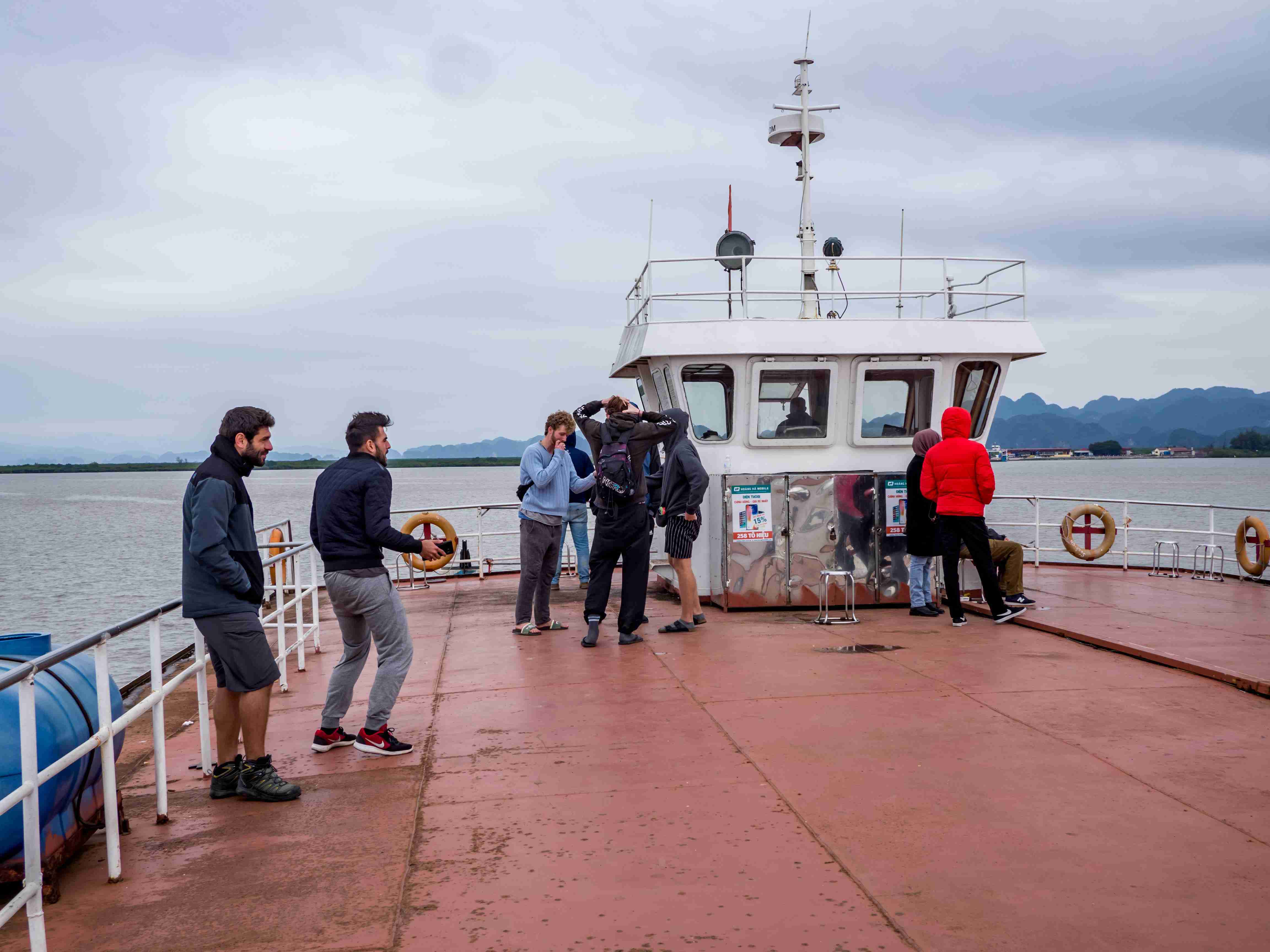 For the second day of our North Vietnam travel itinerary, we're moving away a bit further from the hustle and bustle of Hanoi capital. The day started as early as 6am since we were set to go to Cat Ba Island. As usual, we packed our bags, took our free breakfast in Republik Backpackers Hostel then checked out at our hostel. We waited in the lobby until 8 am before our bus picked us up. We booked our Cat Ba-Ha Long Bay tour directly to an agent whom I just found only through backpackers' Facebook group. He reached out to me since I posted that I was looking for the cheapest tour available. He then offered me a package costing a total amount of 850.000 Vietnamese dong or equivalent to 1,900 Philippine pesos only (37 USD). The tour package already comes with Hanoi-Cat Ba round trip bus, 1 night accommodation, and Lan Ha and Ha Long bay tour with free lunch. You can book your trip here.
Review: If you ask me, "is the package tour worth it?" I will publish my review soon!
Lunch at My Way Café & Restaurant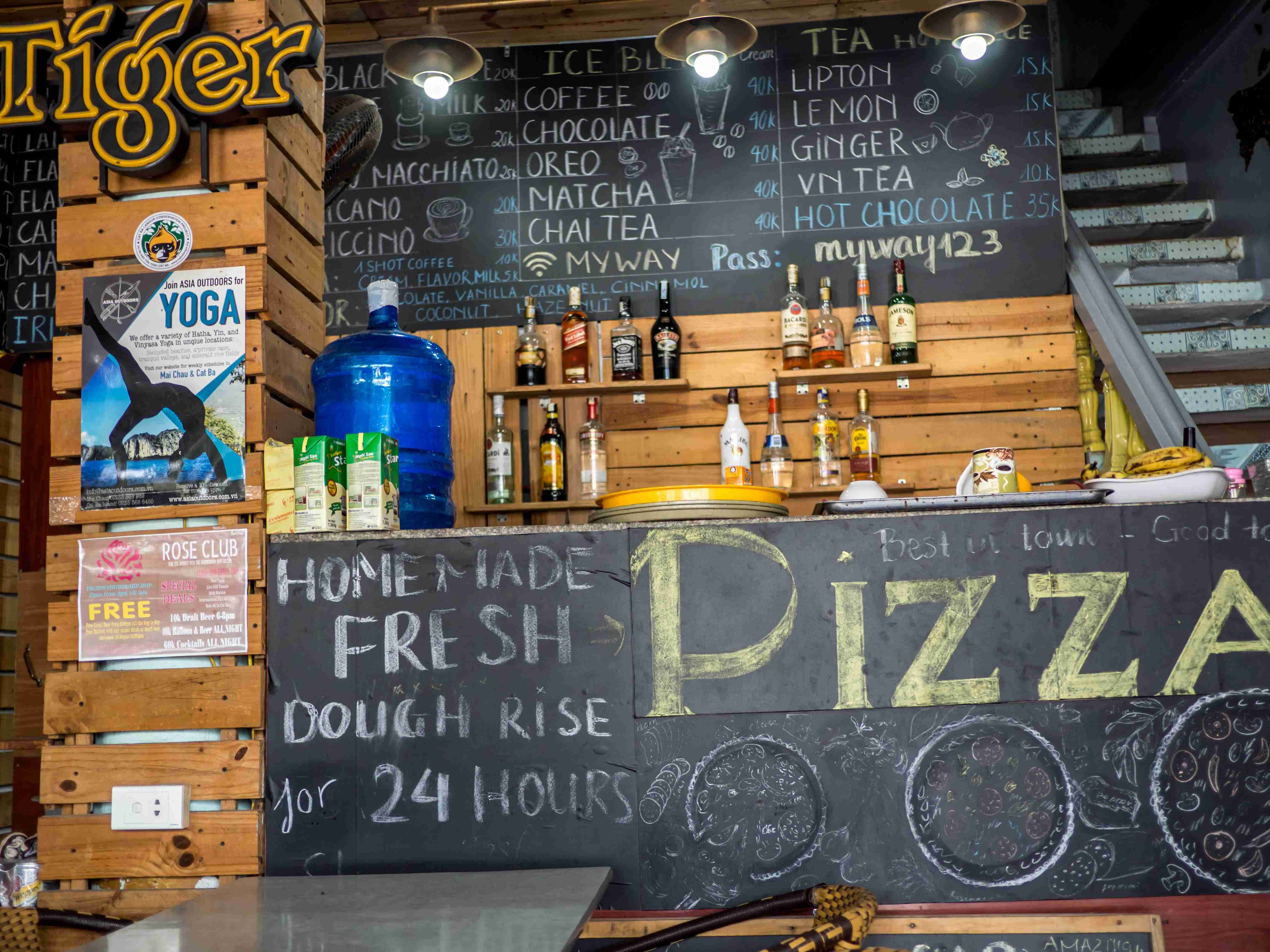 We arrived at Cat Ba Island early in the afternoon. The whole journey, including bus and ferry, took about 3-4 hours. We were greeted by Mr. Tuan, the tour agent, the moment we got off the bus. We checked in and dropped off our bags. I ran my potential restaurant picks via Google since we were starving already. Now the good part of checking in at Nam Phuong Motel was that restaurants are just few steps away.  A casual, 5-minute stroll to the restaurant took us past of commercial and souvenir shops. We tried My Way Café & Restaurant and it didn't disappoint our empty stomachs. The restaurant is a fusion of western and Vietnamese cuisine with a spectacular view of the sea. It offers breakfast, lunch, and dinner, and pizzas are definitely a must.
Cat Ba Island & Public Beach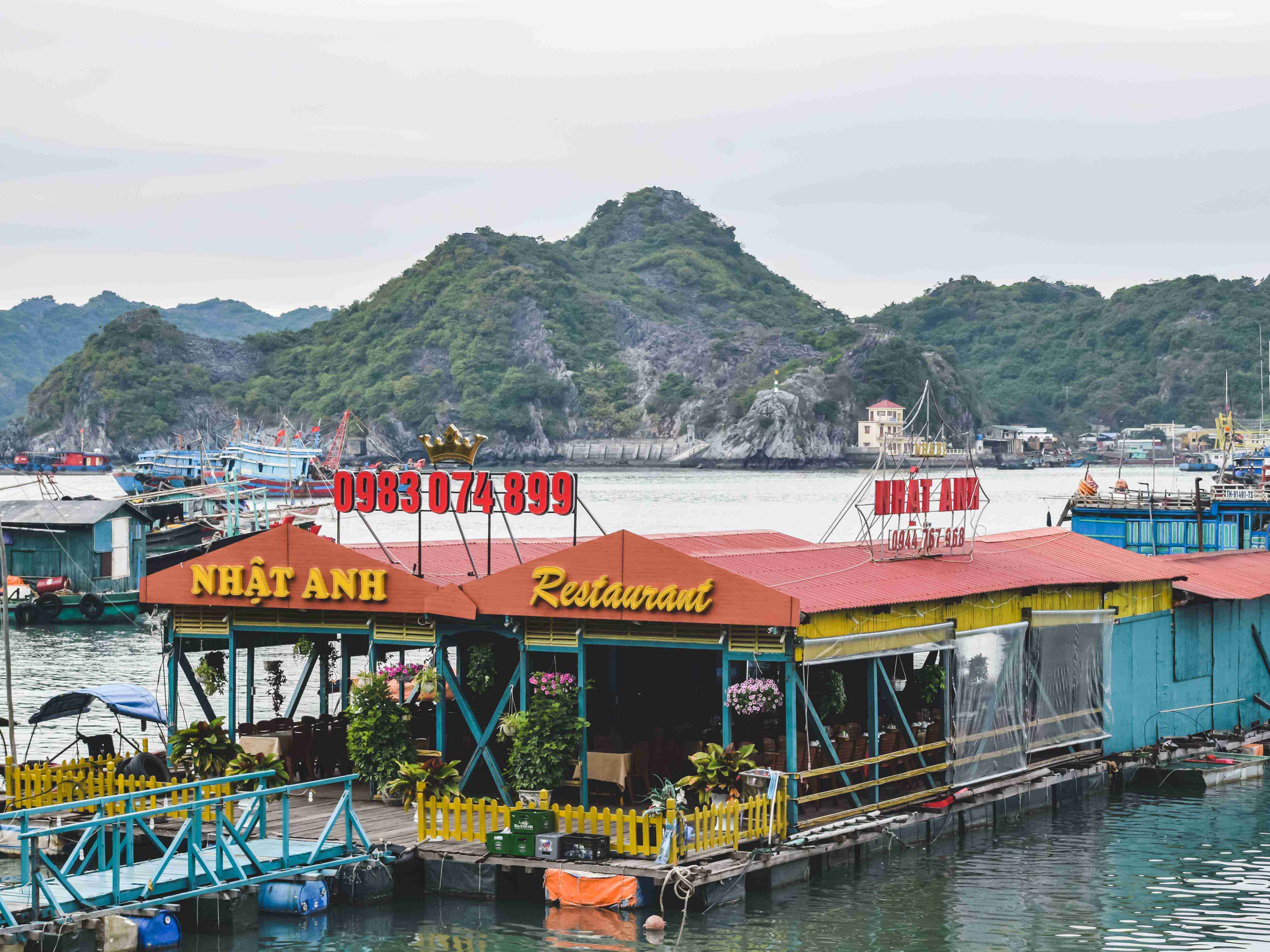 After dining, make sure to go the public beach! It's a short walk from the restaurant and we just loved walking on the seaside. We took in the sights of other shops along the way and we felt compelled to buy bubble jackets than to get hypothermia in any minute. Now that we were more comfortable with the weather, we continued and visited the recommended sites in Cat Ba island.
Mr. Tuan provided us a sketch of directions going to both the beach and the Cannon Fort. We spent a little time taking pictures of the fantastic views then we headed to the Cannon Fort, which is particularly beautiful at sunset. When I looked at it using Maps.me, it said that it was just a few kilometers away from where we were. Consequently, we said no to all the motorbike drivers that offered a ride for a fee in return, another mistake that we committed haha. We thought we would get there as fast as we could, but it seemed like the path was never-ending. To be honest, I would recommend for you to hire a motorbike instead. But since we don't know how to drive one, it's another huge problem. Might as well to just walk. LOL
Cannon Fort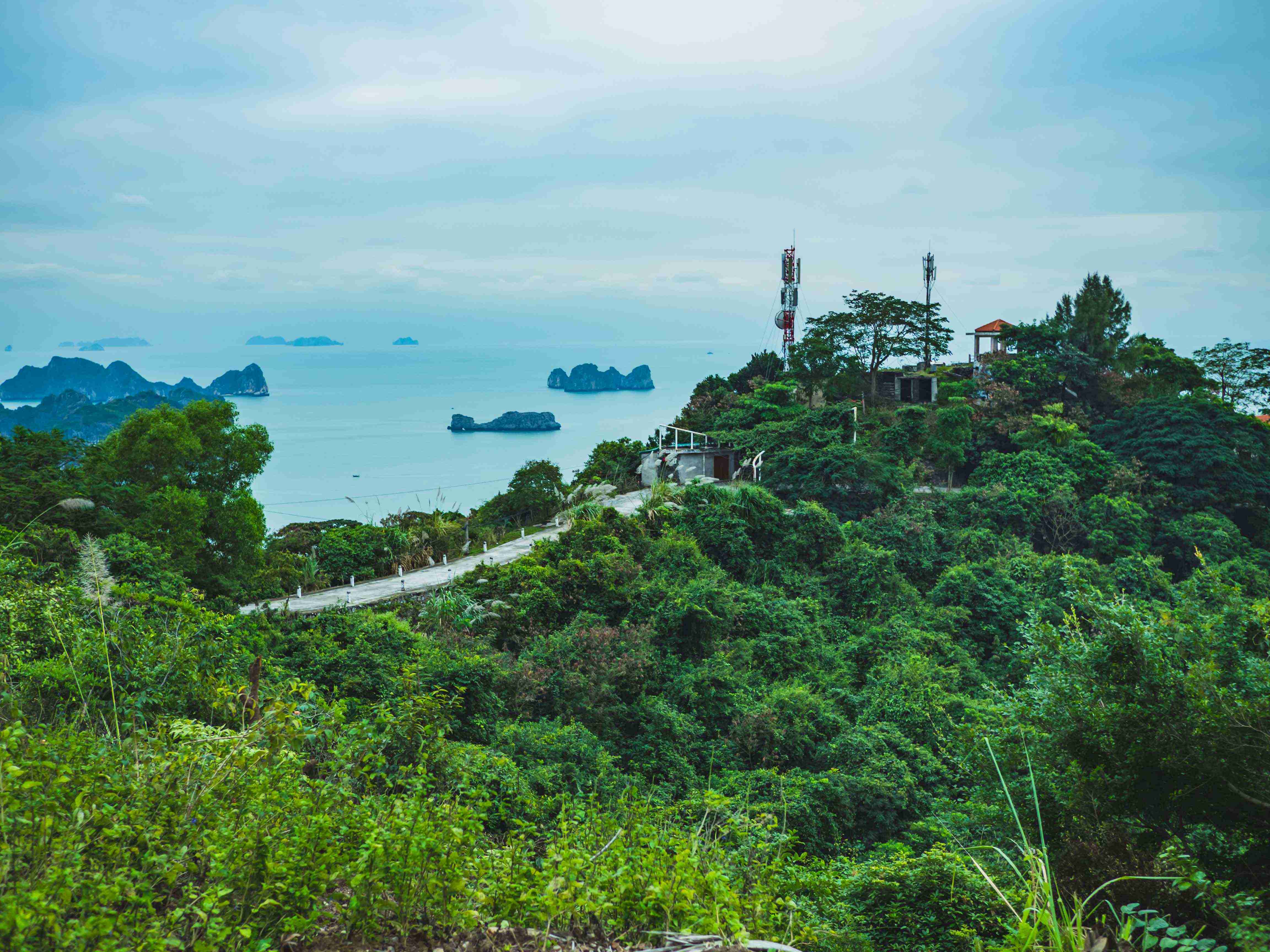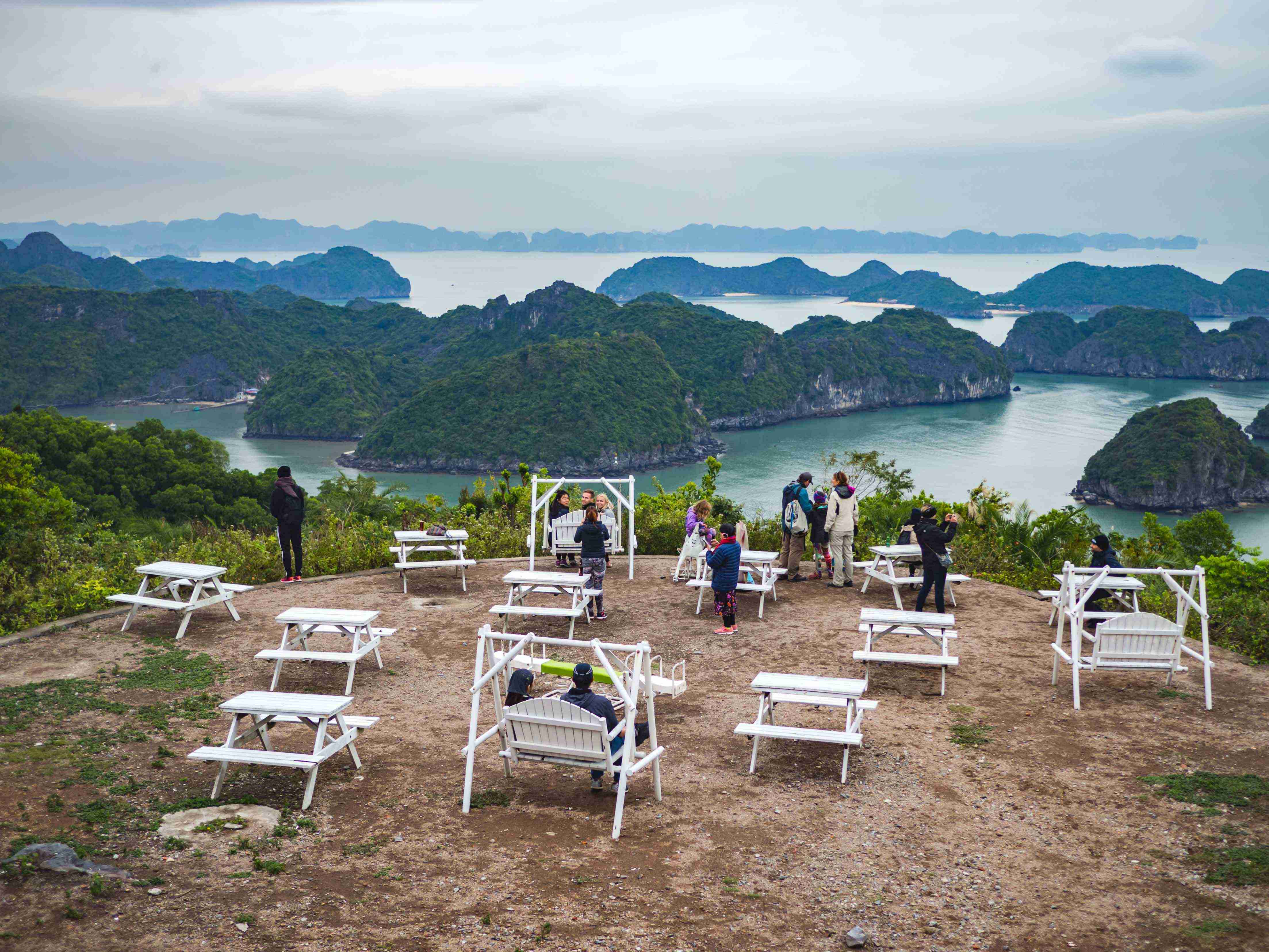 Cannon Fort, true to its name, was originally used by the Japanese military back in the war era as the air defending location. It's now a historic site museum and a good spot to get a panoramic view of Cat Ba. I don't think you will need to spend much time here, just long enough to get some rest, take in the sights, and get a few pictures. There aren't a lot of food options also in this area, which was surprising considering how popular it is with tourists. I advise you to head back to the town where you can grab your dinner.
PART 2 will be posted soon!
Pin it for later