Sweden is one of those destinations that not many people think of visiting at first, because of 1. It's quite expensive, and 2. It's too cold. But once they do, they for sure fall in love with it. The same story happened to me a few months ago. Although, undeniably there are hundreds of epic things to do in Sweden, most especially in its capital – Stockholm. But in this post, we get to see Sweden in a different light. We'll be touring some famous museum in Stockholm.
I visited Sweden in May 2018 and, speaking from experience, this is a better season to roam around Europe. The weather was manageable at around 24 degrees, and even the locals told us that they seldom experience this. So we took advantage of it. We committed to make the most of our vacation and see as many things as possible. We took a train from Linkoping to Stockholm for 3 hours and we managed to visit some of its famous tourist attractions! I've compiled these 7 museums that you could visit in Stockholm, and I hope it gives you ideas and helps you organise your trip the best way possible.
Vasa Museum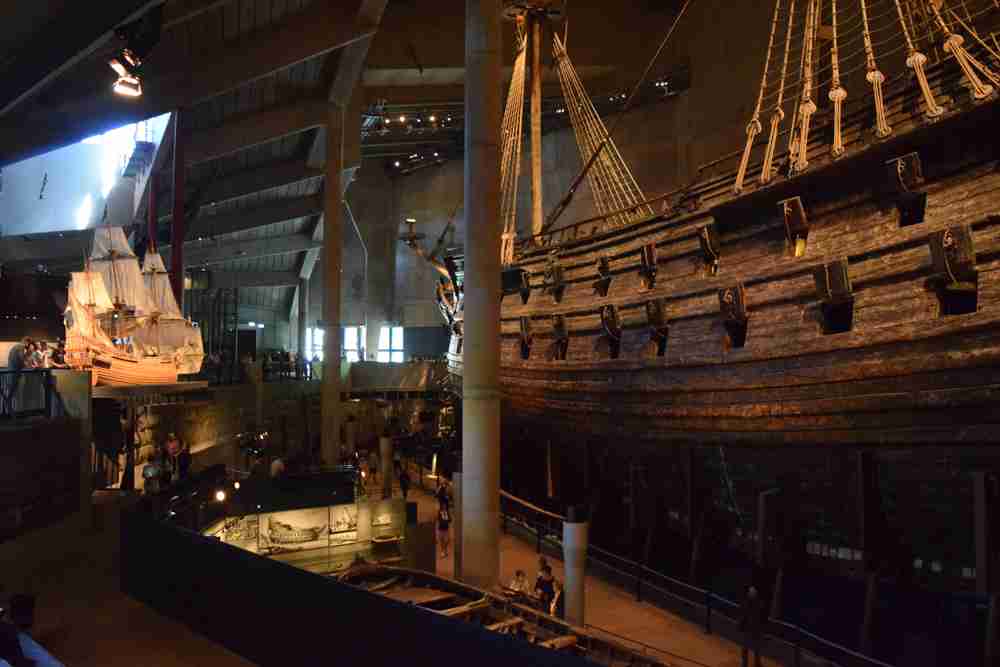 Established in 1990, the Vasa Museum houses the 17th century, and Sweden's largest, warship. By means, the museum reveals the history of the Vasa ship, with different galleries devoted to a variety of subjects. The ground floor, for example, exhibits the human remains, where visitors will find information about the people worked for the construction of the said ship, from men to their wives.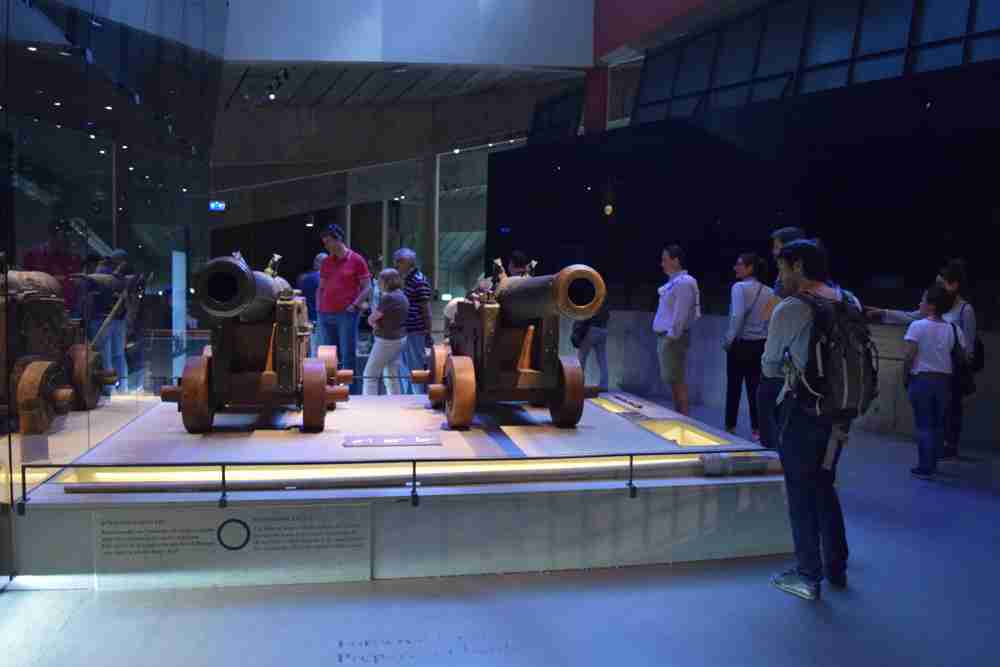 Although the Vasa ship's story didn't end well, it's still being considered as a masterpiece, giving a record of the most visited museum across Scandinavia region. The Vasa Museum also houses numerous very valuable pieces. Each detail on its design corresponds to a significant role plays in Sweden's history and culture. The ship was decorated with vibrant sculptures intended to glorify the monarch and also to intimidate the Polish. This "ambitious" design is also what people think the reason why the Vasa ship sank in 1628 during its main voyage.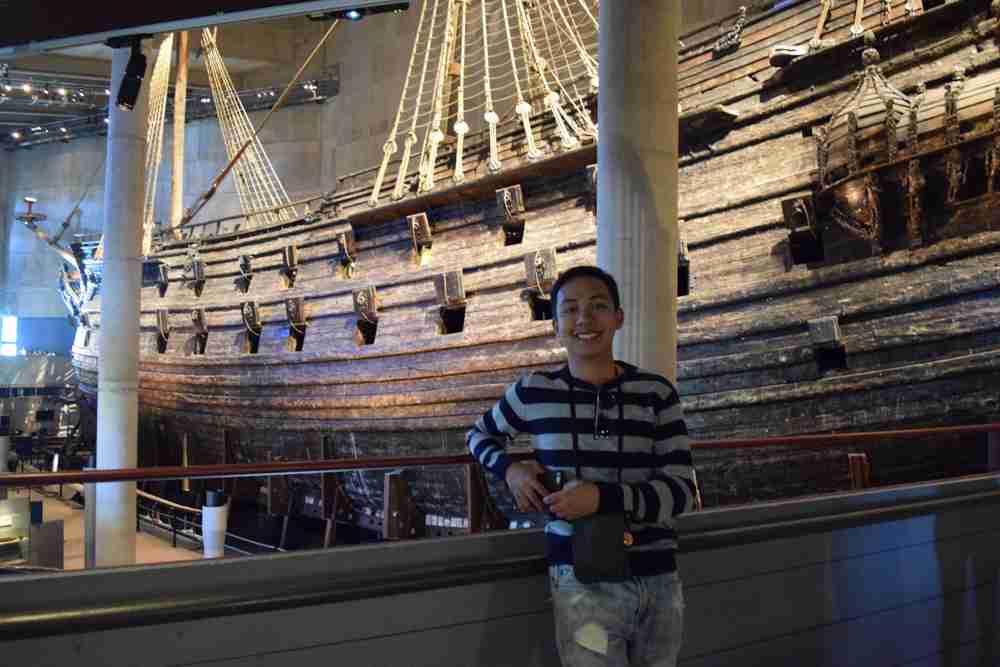 If you ever visit Vasa Museum, the visit will probably take half a day considering the size of the museum , and that cannot be a bad thing. Do not also forget to go and try their cafeteria, which offers a Fika, a very Swedish experience.
— Kevin of The Outcast Journey
Skansen Open-Air Museum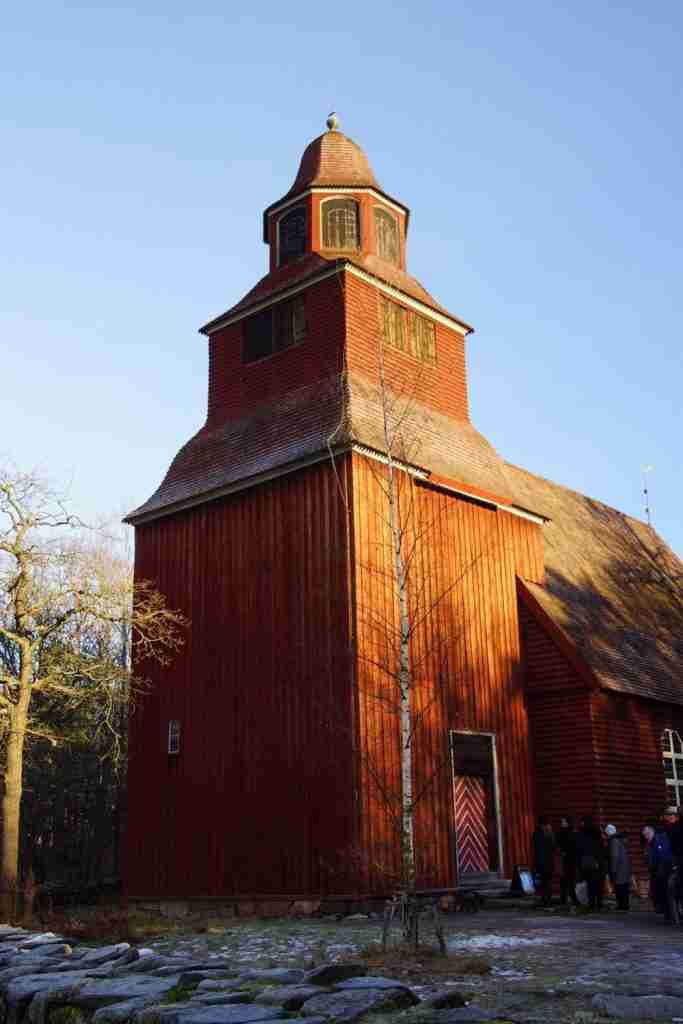 Skansen living history museum is my favourite museum in all of Stockholm and is the oldest outdoor living museum in the world! Entrance for adults is 125 SEK but for this price you also get access to the Nordic zoo and the Skansen aquarium also within the grounds! If you are visiting with children they will love the domestic animals section!
The museum showcases traditional Swedish life with traditional dwellings, farms and homesteads to visit and learn more about how people lived! Our favourite building we visited was the church where live carols were being sung on our visit! Our favourite time to visit Skansen is winter in Stockholm; as during December the museum also hosts a beautiful traditional open air Christmas market! And it's traditional Luce festival is truly worth seeing!
Skansen is really easy to reach from Stockholm! We walked from our Gamla stan hotel along the river but there are public transport options.
— Leona of Wandermust Family
The Swedish National Museum of Science and Technology (Tekniska Museet)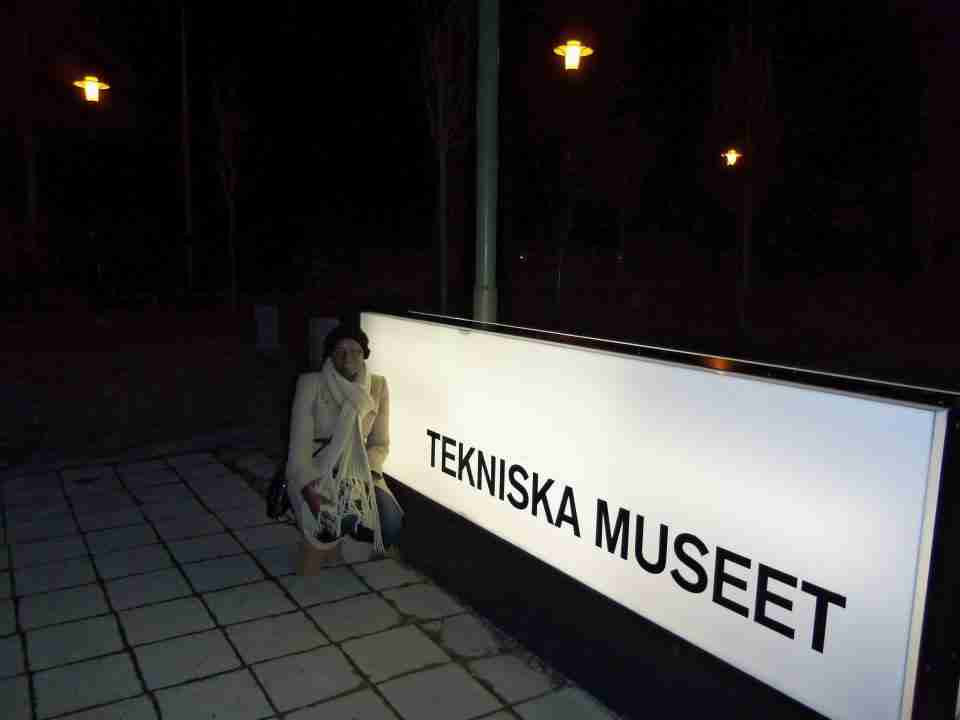 I have always been fascinated by innovative technology so finding myself in Stockholm while I was still studying Computer Engineering at university, among the many tourist places to visit in Stockholm there was one other place I didn't want to leave without seeing; The Swedish National Museum of Science and Technology or Tekniska Museet. It is Sweden's largest museum of technology. It's not just for those studying technology but perfect for children and adults who are curious to see, feel, touch and understand technology used in our society.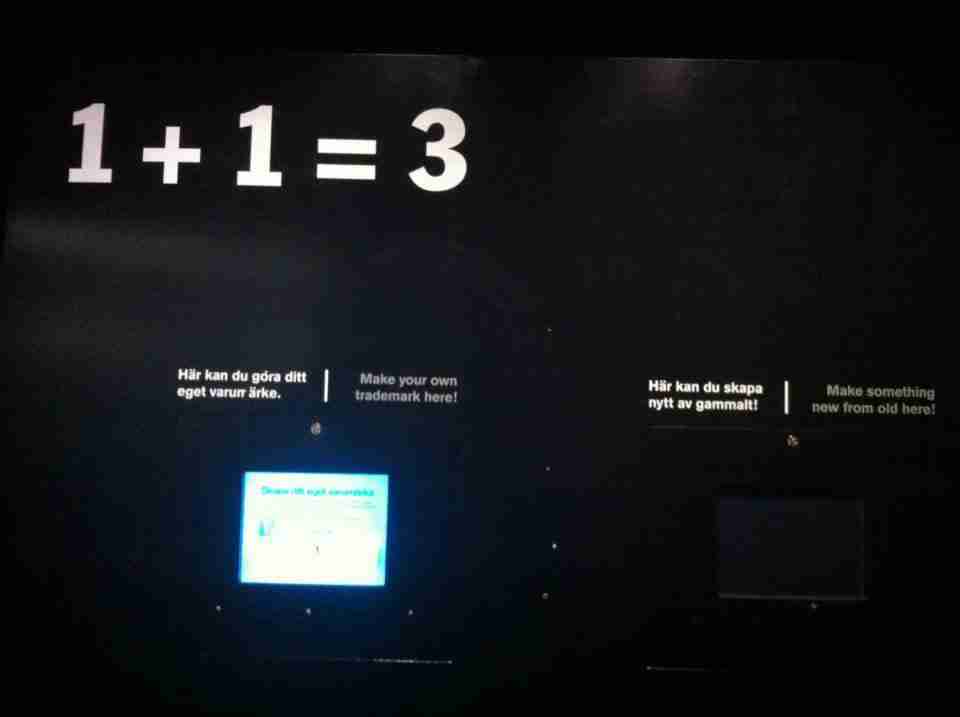 At the museum, you can experience exhibitions on inventions, energy and the environment along with other areas of topical interest in a fun and inspiring way. Its been around since 1923 so you can just imagine the playthora of inventions held inside. I love that the everything is so interactive with make the museum welcoming to all ages. You can explore the inventions from around the work through play from kids tackling the world of maths in the mathematical garden or with exhibitions like the Play Beyond Play which offers featuring game stations and imaginative game environments, where you can not only try your favourite games and explore the game history, but also step into, and let yourself be immersed by games.
The museum well worth checking out with visiting Stockholm. Located on the northern part of Djurgården. The easiest way to get here is by public transport but there is parking available if driving.
— Bianca of Its All Bee
Vikingaliv Museum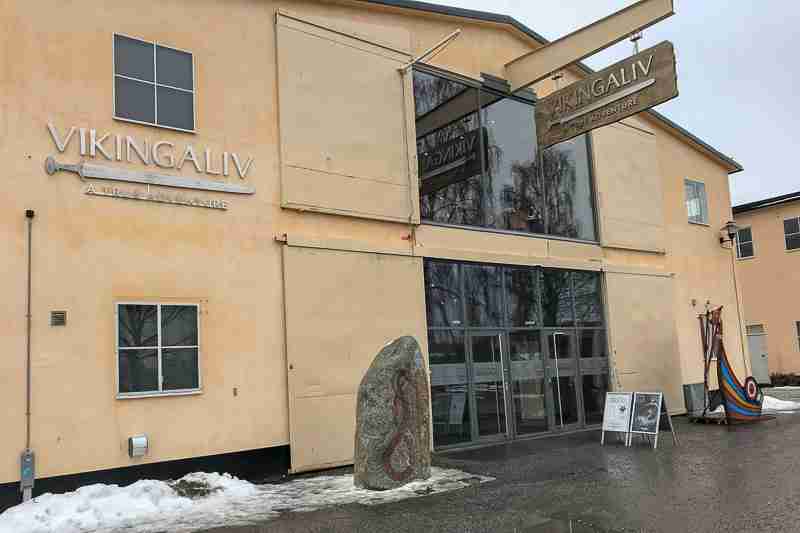 The Vikingaliv Museum is conveniently located next to the popular Vasa Museum on Djurgården in Stockholm. As the name suggests, the museum is about the age of the Vikings. While a small museum, it is packed full of interactive exhibits. There are many screens that show small dramatisations of various aspects of the lives of the vikings. Visitors can learn about the housing, food and weapons of the Vikings. Peek into the lives of the children and how they spent their time too. Viking folklore is explained along with the chronological time frame of the era. There is a very realistic recreation of a Viking from archeological evidence, and he is not as huge or fierce as would be expected.
What makes Vikingaliv different from all the other Viking museums is the Ragnfrid's Saga Viking ride that tells the story some people of the time. This is like a carnival ride, with sound and lighting effects to help tell the story as visitors move from scene to scene in a self propelled cart. Tours are held each day (in Swedish and English) to explain the exhibits and give you even more information. Occasionally themed tours are held to extend a particular aspect. There are also tours for children on the weekends.
Entry price for adults is 159SEK. Discounts available for children, students and seniors.
— Josie of Josie Wanders
ABBA Museum
For millions of ABBA fans the world over, ABBA is Sweden. The 1970s pop sensations produced their greatest hits from the Swedish capital, so it seemed only natural when they got their very own museum in 2013. The ABBA museum is now a mecca for any self-respective fan on a visit to Stockholm.
The museum is located on the island of Djurgarden, close to the Grona Lund theme park and Skansen outdoor museum. To get there, take the no. 7 trolleybus from the city centre, or catch the Djurgarden ferry from Gamla Stan. Entrance to the museum costs 250 SEK for adults or 95 SEK for children; there are discounts for students and families.
The museum itself is a delightfully colourful mix of displays of original ABBA costumes, videos and memorabilia, all to the backdrop of their greatest hits. Sit in the helicopter from the Arrival album cover, and view mock-ups of the band's recording studio and dressing room. Relive the history of the group from the very earliest years, and get your own selfie with the band in front of the very lifelike wax figures!
The museum is also interactive – see for yourself what it was like to sing in ABBA's recording studio and perform onstage. Via the miracle of modern technology, you can even "try on" the iconic costumes! So leave your inhibitions at the door, and celebrate Sweden's most famous export in style!
— Jill of Reading the Book Travel
Nobel Museum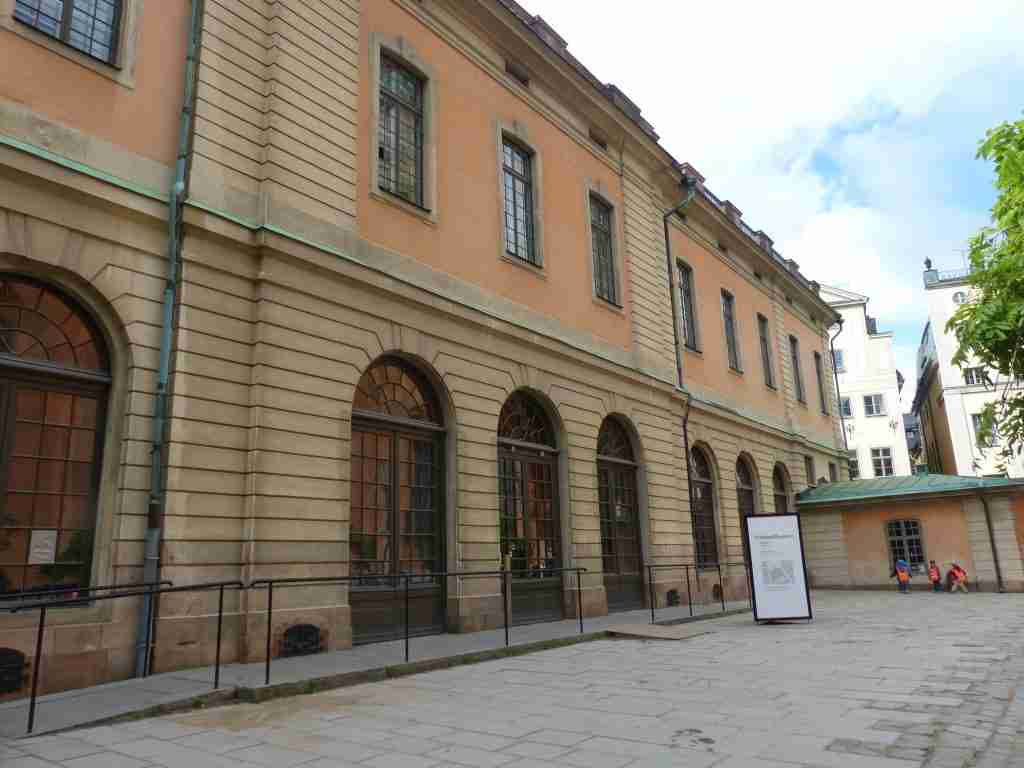 Located in the middle of Gamla Stan, Stockholm's Old Town, this museum is easy to visit and well worth your time. It details the history behind the Nobel Prize and stories about previous winners.
It's interesting to see the actual will of Alfred Nobel who started the prize including his instructions for how it would work. The stories of the previous winners are truly inspiring. There is a great use of text, sound and screens to make it visually appealing and more interesting. If you have kids, this museum is a big win as well with a kids area and question sheets with a prize at the end.
It's easy to get to the Nobel Museum. There are various forms of public transport to the Gamla Stan which is compact so you can walk from anywhere within it. Tickets currently cost 120SEK and it's free for under 18's. Its shut on Mondays so make sure you plan your visit for another day.
— Sharon of Simpler and Smarter
Junibacken Museum, Stockholm
Junibacken is the name of a museum in Stockholm which showcases the Nordic authors and illustrators of childrens books, the most famous of which is Pippi Longstocking. The aim of the museum is to encourage children to read and this is done via various interactive displays, which include an obstacle course and a Pippi Longstocking play house that children can play in. On the 15-minute Story Train ride, passengers are transported into the pages of author Astrid Lindgren's books, meeting the magical characters from the stories.  There is also a theatre where you can watch performances of the famous books being acted.
Junibacken is located at Djurgarden in Stockholm, next door to the Vasa Museum and behind the Nordiska Museum.  It can be reached by metro (nearest station Karlaplan), number 67 bus, Line 7 tram or boat. Entry to Junibacken costs SEK179 for adults and SEK149 for children aged 2 to 15 years.  Prices include theatre performances and a ride on the Story Train.  The museum is open daily during summer and from Tuesday to Sunday for the remainder of the year.  (Some Monday openings during October.)
— Caroline of Holidays to Europe
How did you like the list of 7 Must-See Museum in Stockholm? Comment down and pin it for later.