This post was most recently updated on January 4th, 2018
Caramoan is a beautiful and unspoiled place. In just a day, you can go and enjoy, at least, 3 beautiful islands. Although the distance going to Caramoan can be quite long, the experience and the view are still worth every hour of travel time. Therefore, I created a perfect 3-day Caramoan itinerary for you, yes you! This will give you the opportunity to see the highlights of Caramoan with a sidetrip to Albay to see the majestic Mayon Volcano.
Considering the travel time going to Caramoan, we opted to leave Manila as early as 7pm via Philtranco Bus. We reached our first destination which is Naga City terminal around 3 am. Unfortunately, the first trip of the bus going to Caramoan already left during that day. We had to wait for the next trip which was around 6am. While waiting, we just had a porridge for breakfast and took another round of sleep.
Day 0
7pm ETD to Naga City
Caramoan Itinerary: Day 1
Long travel time
Our first day started when we left Naga City terminal. I thought it was going to be quick. Little did I know, the travel time would also take another 4-5 hours. The first hours were manageable as I was asleep, but when I woke up in the middle of the trip and realized that we were still far from the destination, I started to feel anxious and kind of irritated (I swear I'm getting used to long road but this time it tested my patience again haha). The roads going to Caramoan at that time were under construction plus the fact that the bus always stop to load and unload passengers in every barangay. It was around 11 am when we reached The Travelers Camp where we will be staying in. We just put down our things, took a brunch, then we off for the first day of the island hopping.
First in our list was Guinahoan Island, which is the farthest island from the port. This wasn't the prepared itinerary for us due to our late arrival but still our guides managed the time for us to see the top most beautiful islands. Talking about the weather, there's always a high percentage of rainfall in Caramoan, I think, because of the location that is near to Pacific Ocean. Thus, weather is not that predictable. Maybe it does not hurt that much if you bring your raincoat or umbrella with you. After soaking into the amazing view of Guinahoan, we then enjoyed ourselves on the powdery-white sand of Cotivas and Manlawi sandbar. It was around 6 pm when we got back in our accommodation.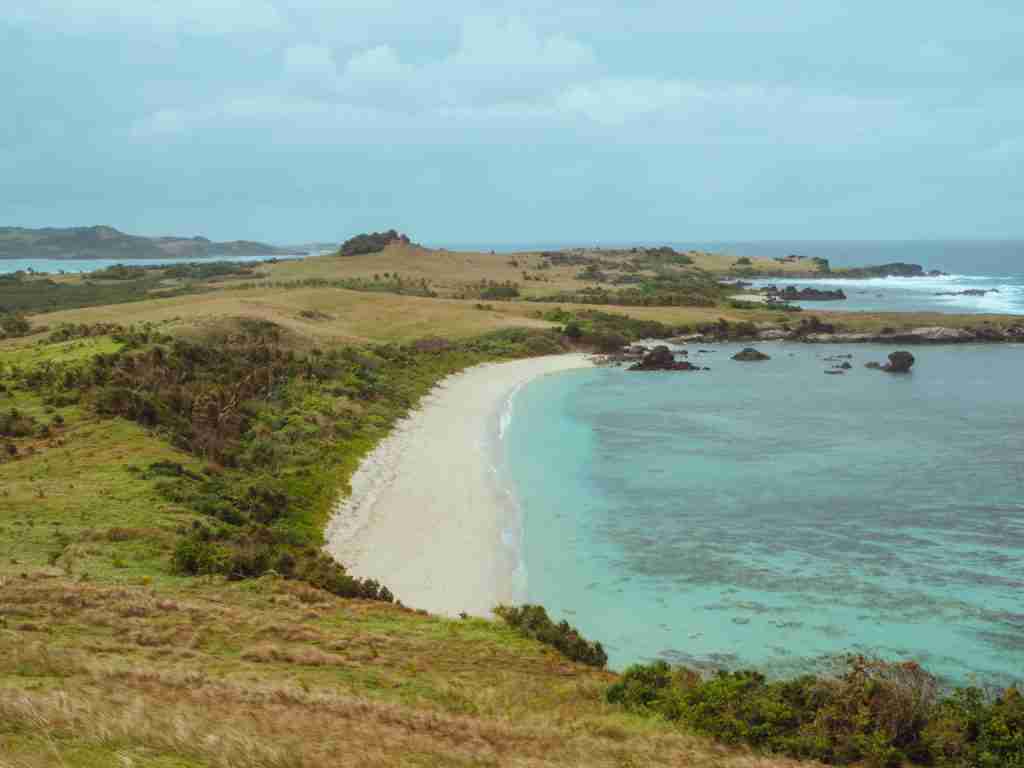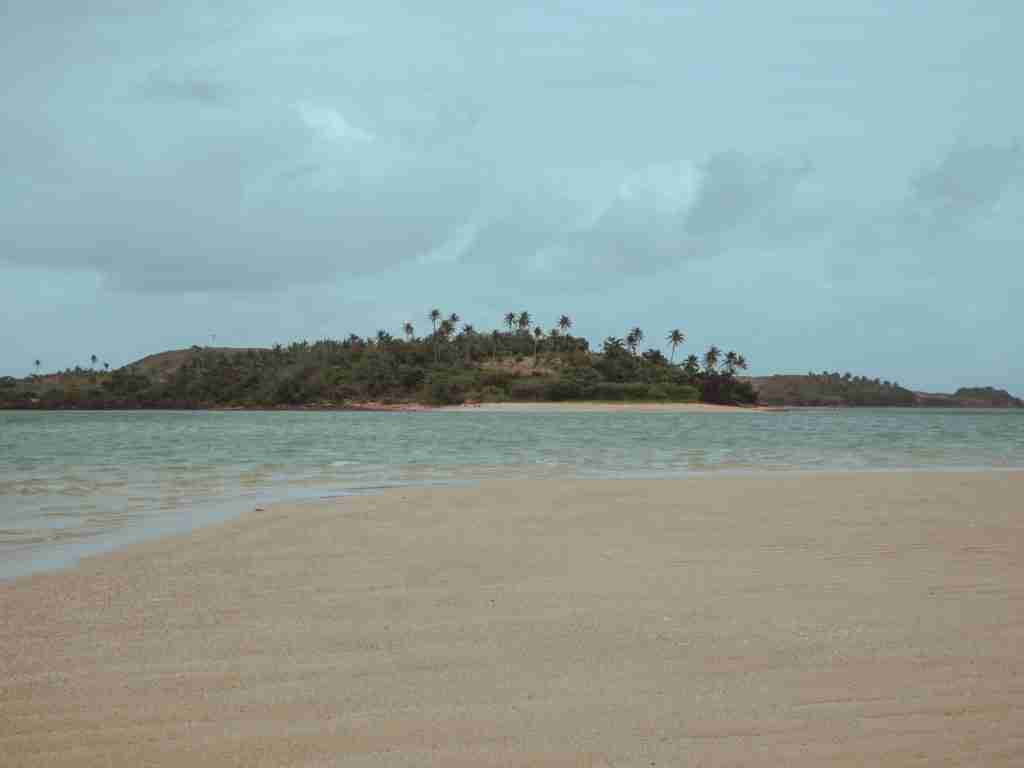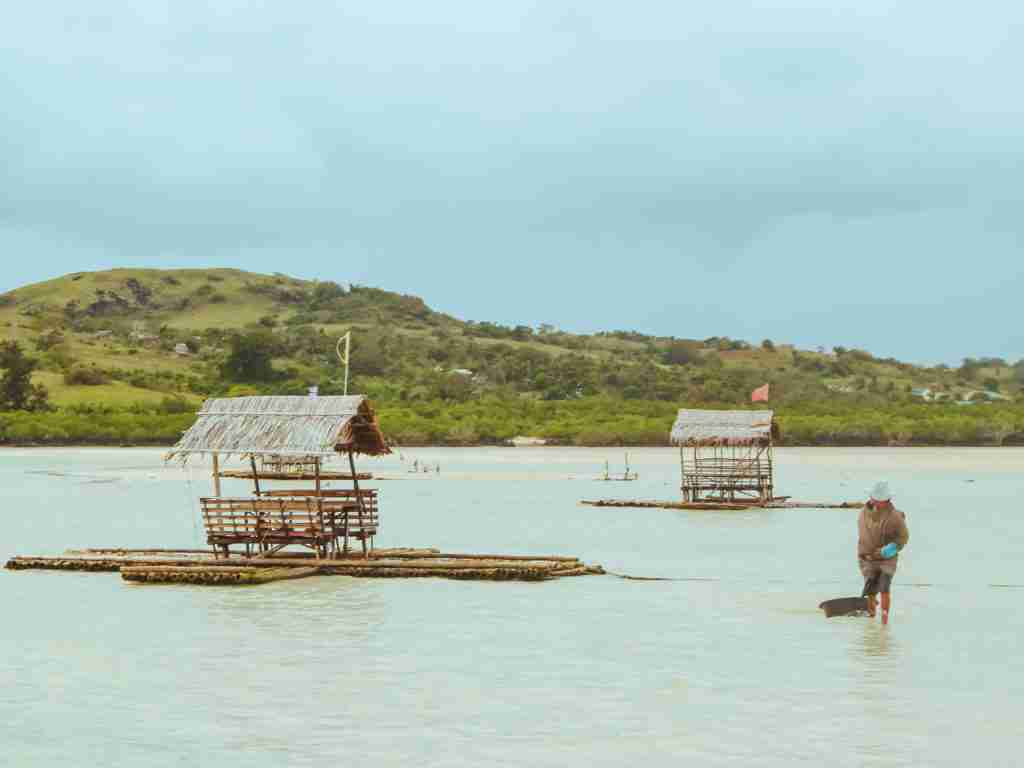 Day 1
3:00 ETA in Naga Terminal
4:00 Breakfast
6:00 ETD to Caramoan
11:00 ETA in Caramoan. ​Check-in at The Travelers Camp/Lunch
13:00 1st day Island hopping. ETD to Guinahoan Island
14:00 ETA Guinahoan island
15:30 Cotivas Island
16:00 Malawi Sandbar
18:00 Back to inn
19:00 Buffet Dinner
Caramoan Itinerary: Day 2
It was like almost the same setup as Day 1 except that we went to new different islands and we got the whole day just for the island hopping tour. Most of the islands that we had been to in our Day 2 Itinerary were mostly used in the reality TV show Survivors. We were so lucky at that time since it didn't have that much people visiting Caramoan the same time with us.
Witness the two beaches at the same time while you're in Lahos island, do rock climbing in Matukad island, and enjoy swimming and snorkeling in the clear waters of Minalahos island and Cagbalinad island.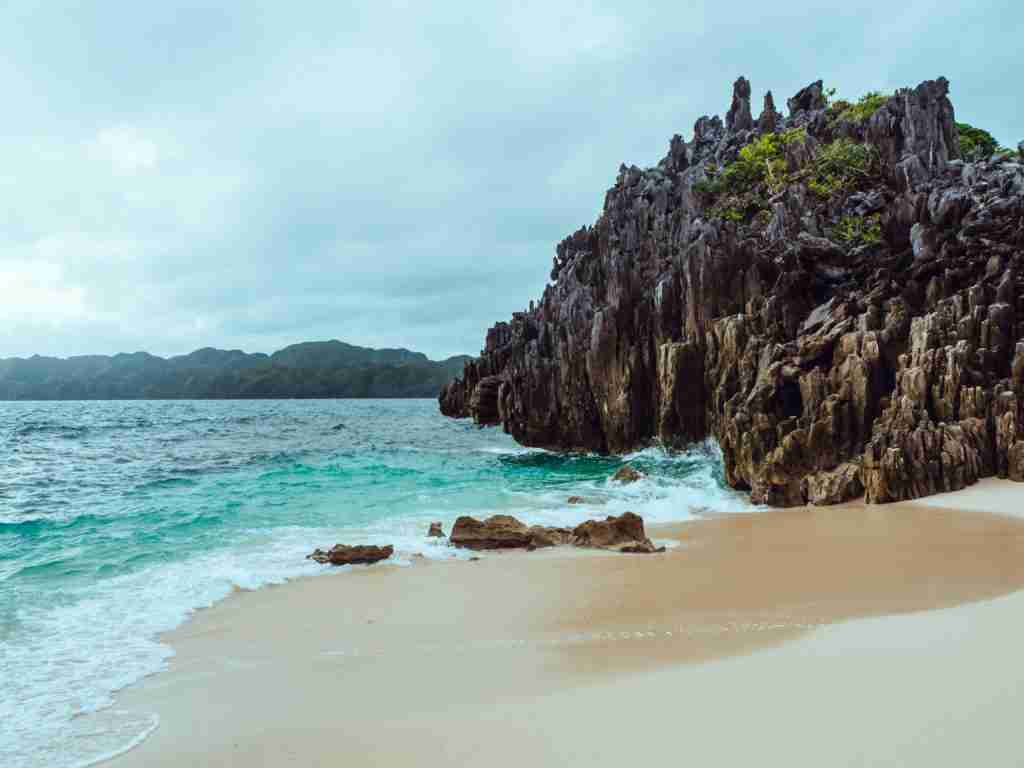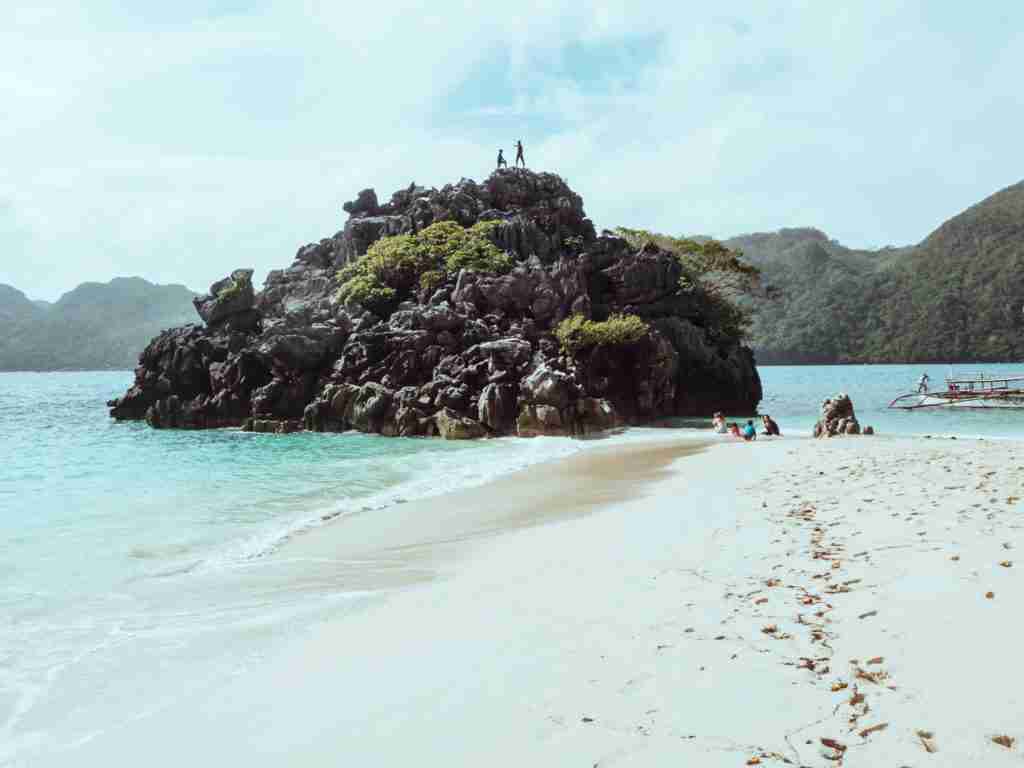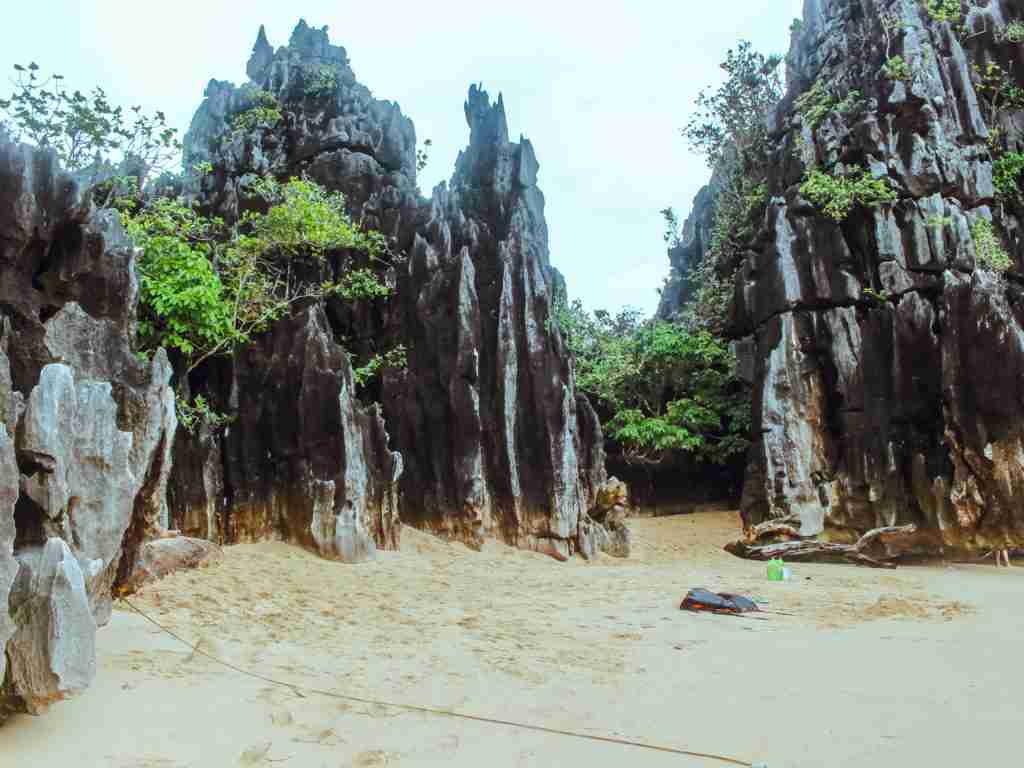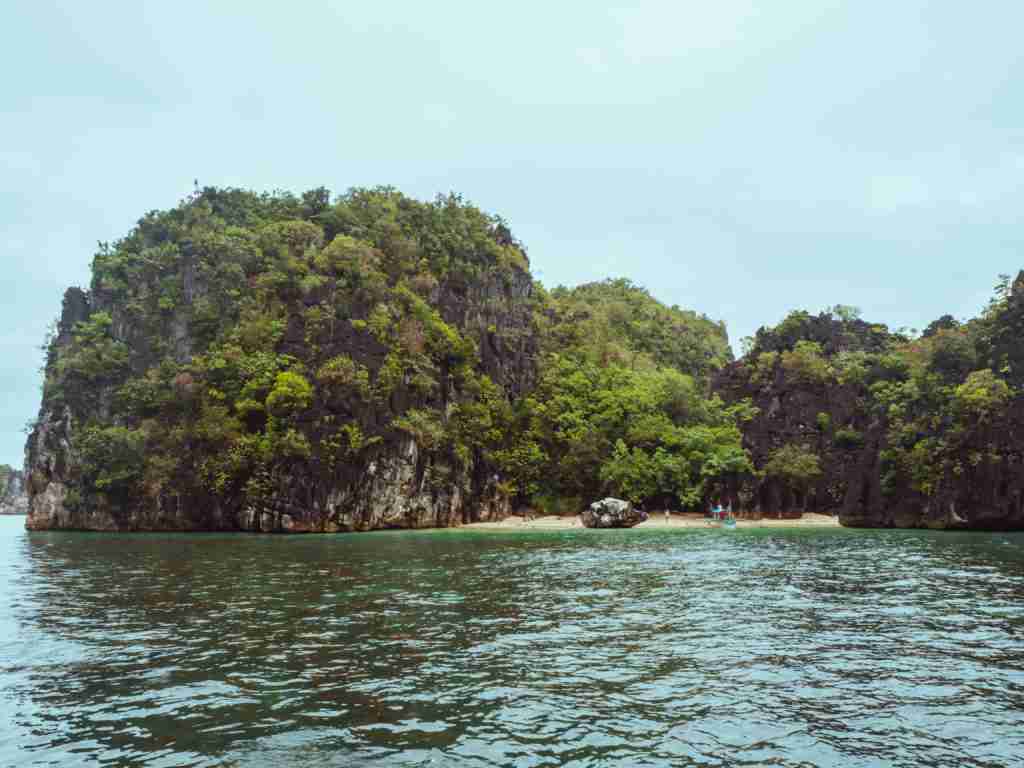 If you are a fan of visiting old churches in the Philippines, then this century old church of St. Michael the Archangel is surely worth adding to your itinerary. Do this before having your buffet dinner. Although the church is sometimes closed on weekdays. Be sure to check the schedule first.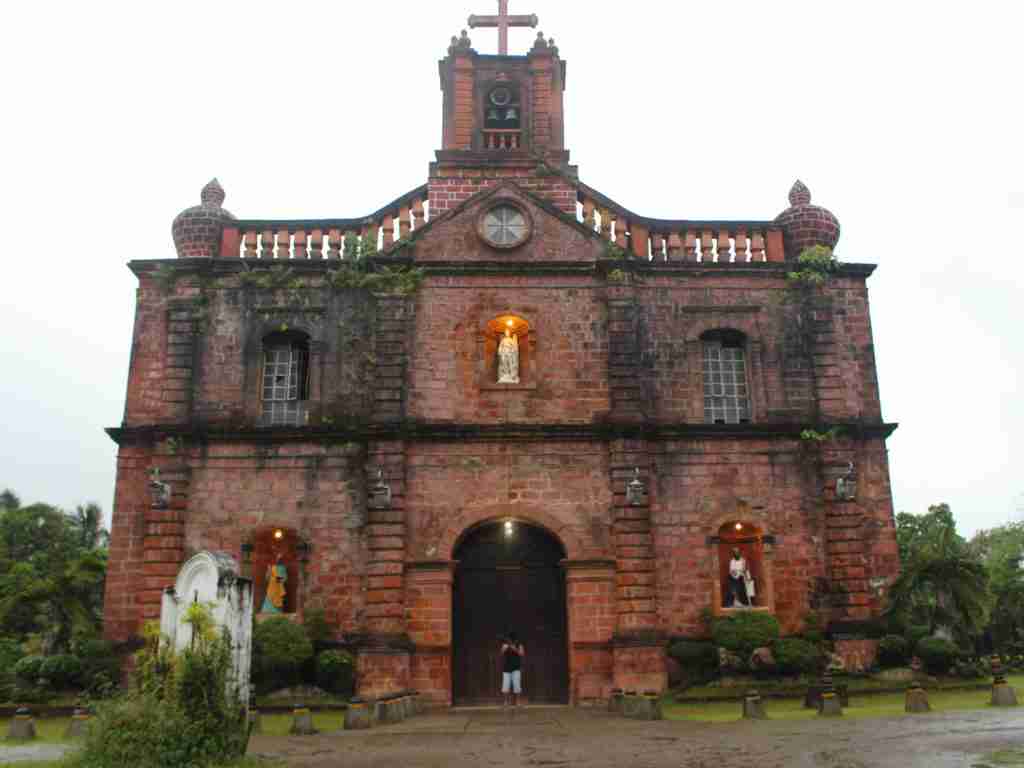 Day 2
05:00 ​Wake-up call/breakfast
07:00 ​Breakfast
10:00 ​2nd day Island hopping with swimming and snorkeling
10:30 Lahos Island
12:00 Matukad Island
14:00 Minalahos Island
16:00 Cagbalinad Island
Note : lunch to be served in any one of the destinations above.
18:00 Back to inn
19:00 Buffet Dinner
Caramoan Itinerary: Day 3
Getting ready for next destination
Day 3 has nothing to focus more in Caramoan since the Day 1 and Day 2 itinerary covered most of the top places in Caramoan. We just prepared our things, ate breakfast, and waited for our check out time in the inn. This time we chose port Guijalo route going back to Naga city. Boat costs 120 pesos each and it will take 2 hours going to Sabang port. The boat is kinda small but it could take up to 20+ passengers including the 6 boatmen. So the whole time we were just praying that the boat would not sink. haha! Once arrived in Sabang port, you will see vans and ask the dispatcher to lead you to vans going to Naga. Travel time is only 1 hour. We took the time to visit SM Naga city and had our lunch, too. I also recommend visiting the plaza, where you can buy souvenirs. For tourists, probably the most well-known delicacies in Bicol region are tarts and pili nuts!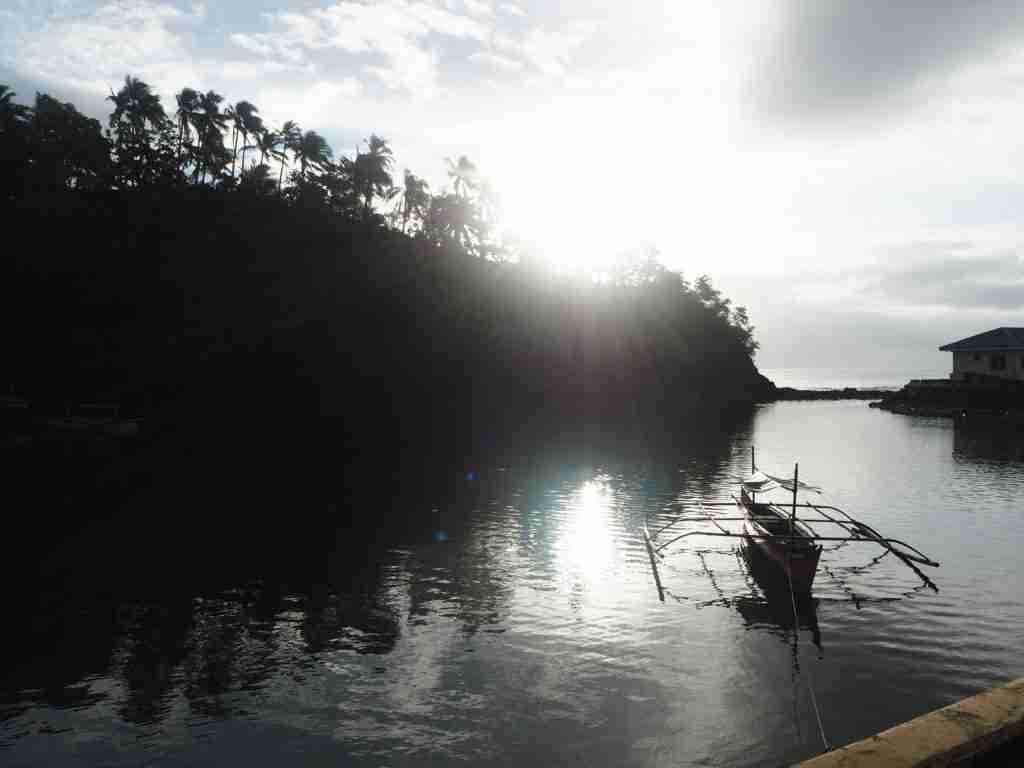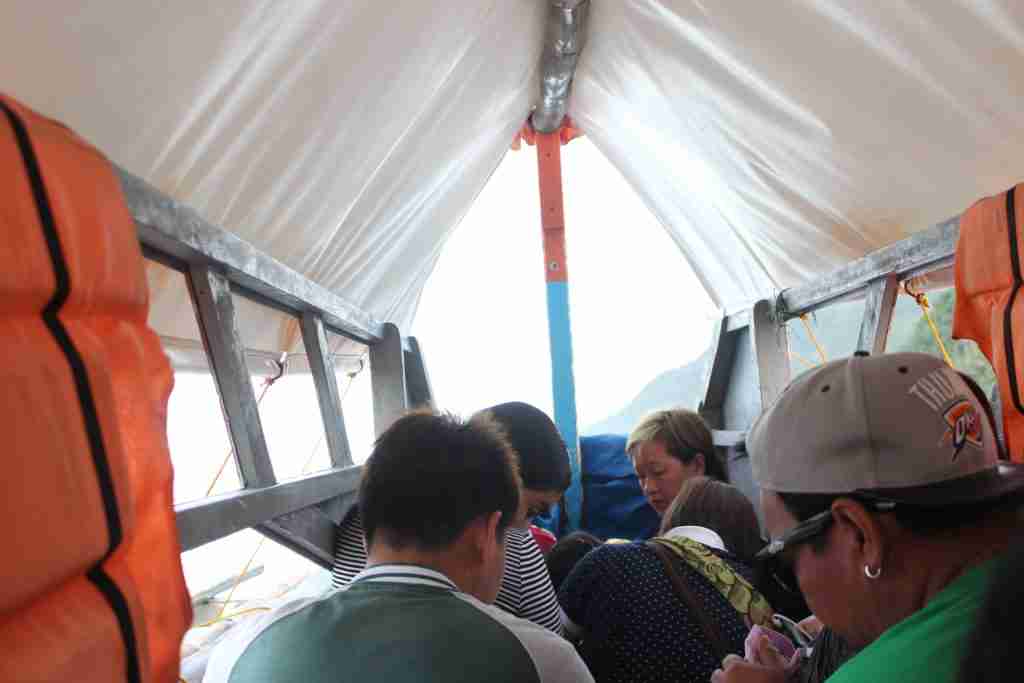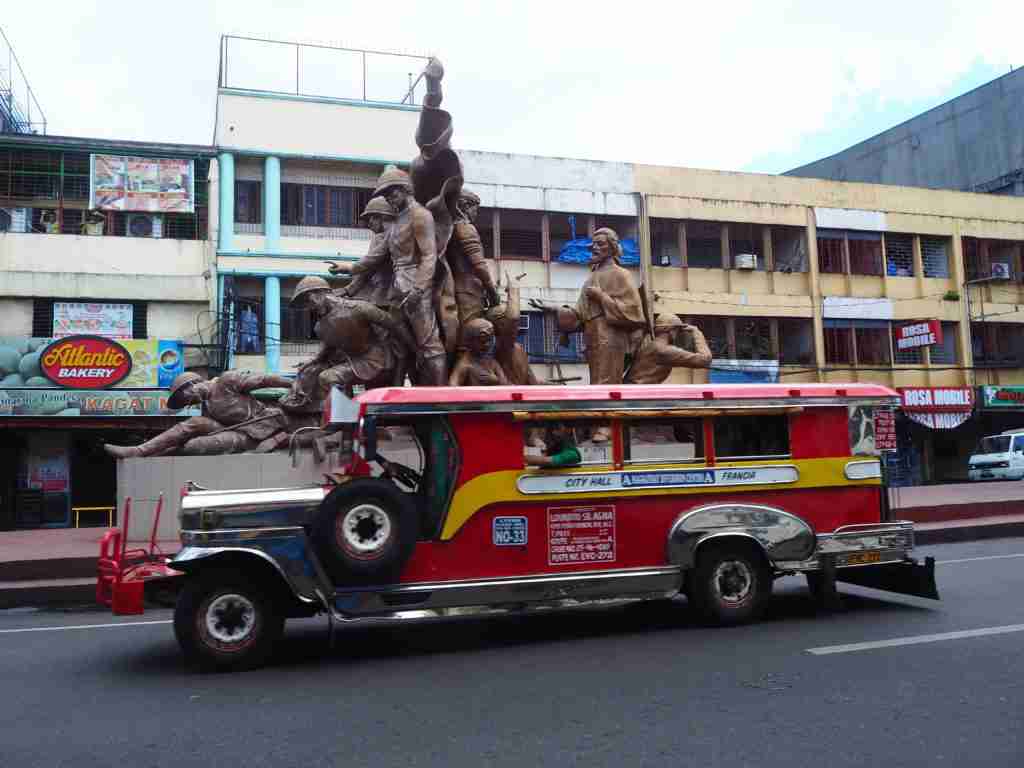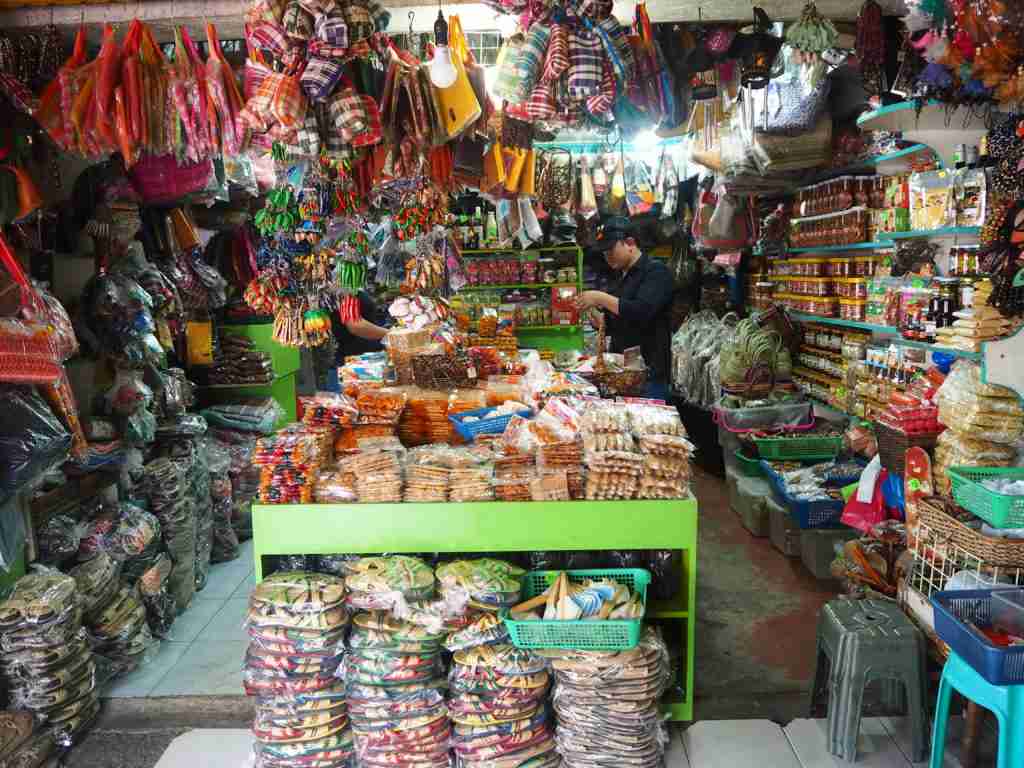 Going to Cagsawa Ruins
Finish off your 3-day Caramoan vacation with a visit to one of the nearest (although that not that near) side trip which is to go to Cagsawa Ruins. From Naga city we rode a bus with a signage of Legazpi which is roughly 3 hours. Entrance in Cagsawa Ruins costs 20 pesos each, and the place is open until 6pm only. Although the Mayon Volcano didn't show its full perfect form at that time, we just enjoyed ourselves with the food. You should definitely try the chili ice cream. It comes with different flavor however I strongly suggest the mango. I will surely come back go Albay next time when it's not that cloudy. According to some, the Mayon shows during morning. I'll probably consider that when I come back. There are already buses outside Cagsawa Ruins that will take you back to Manila.  We reached manila around 4am the next day.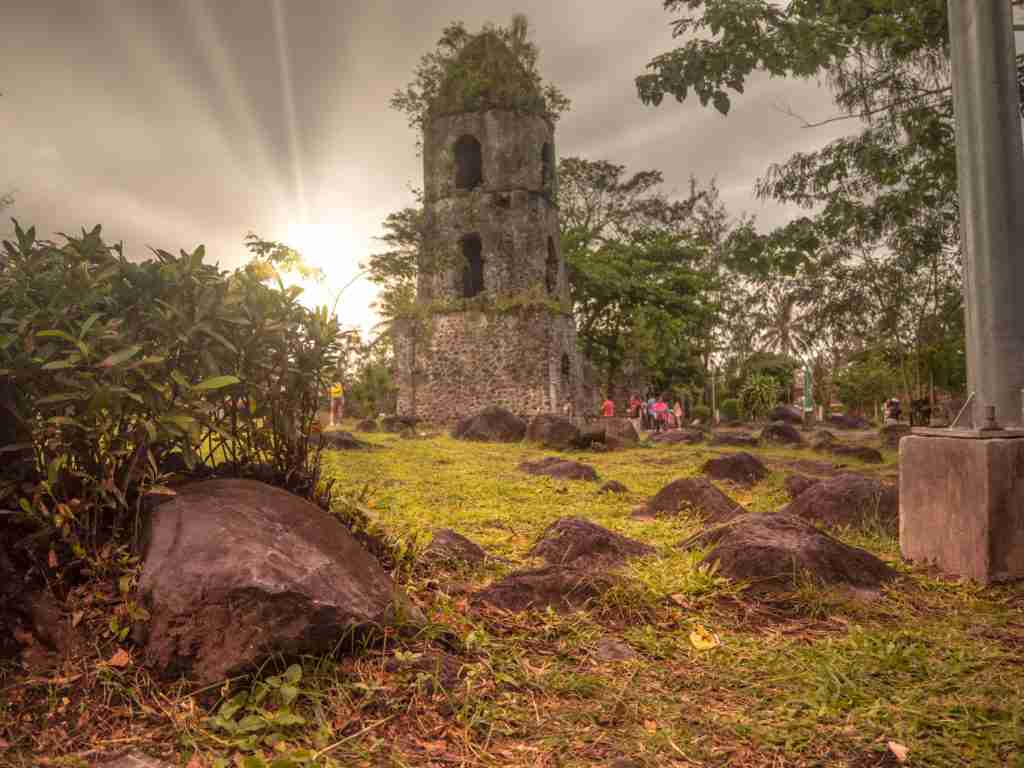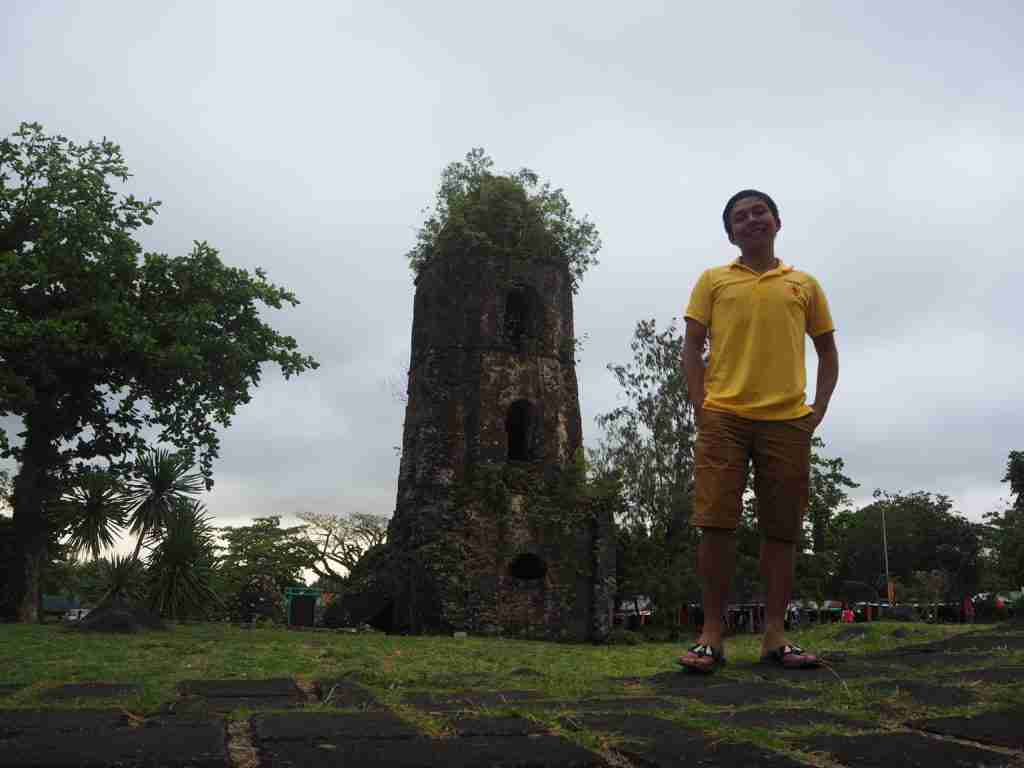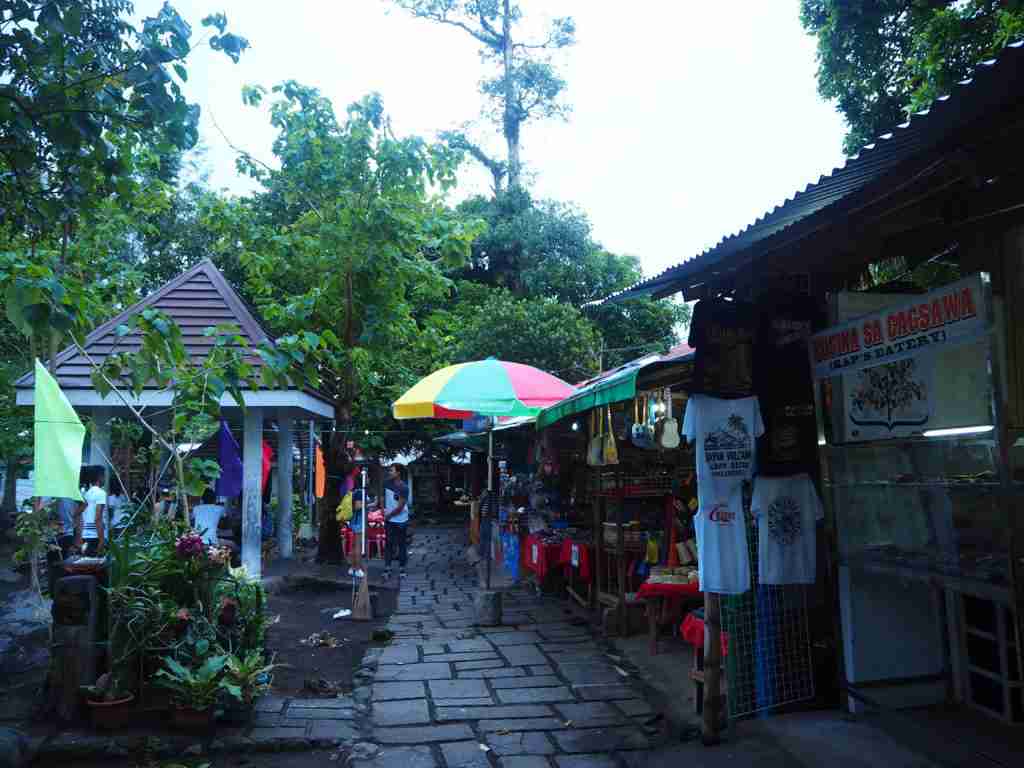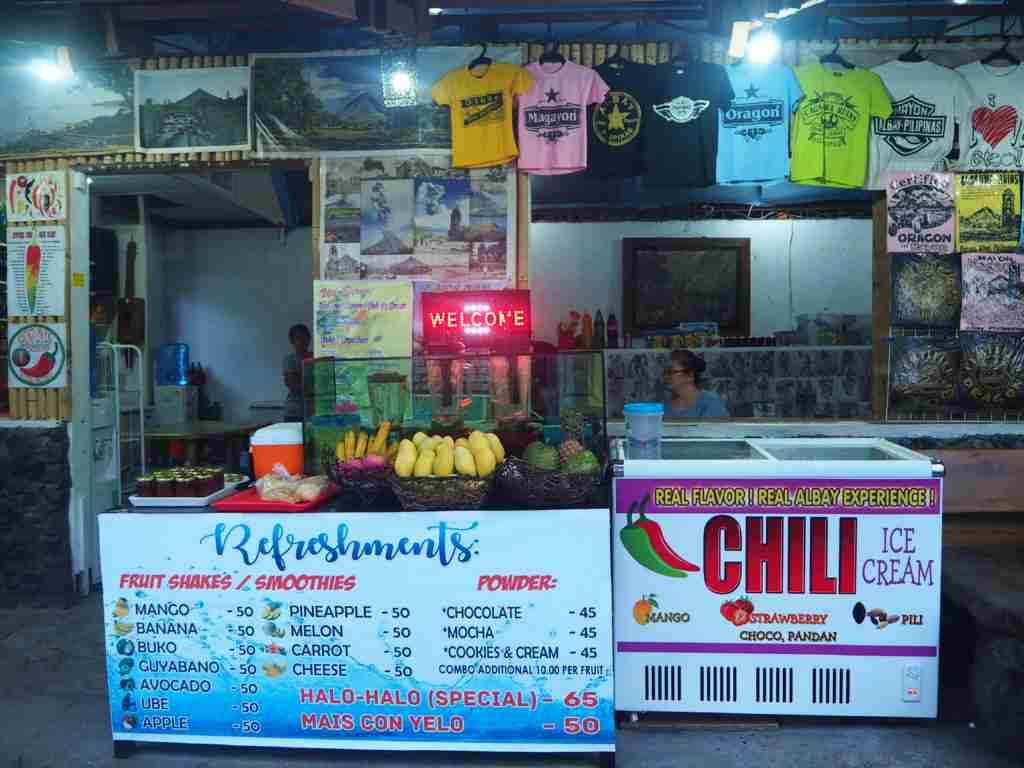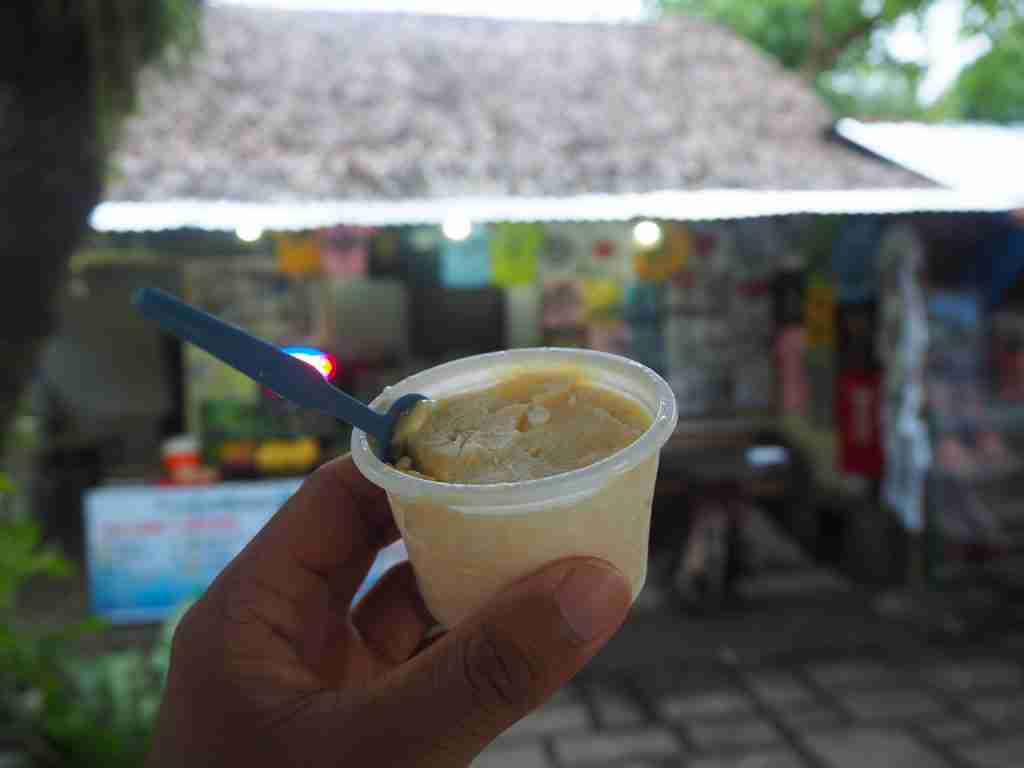 Day 3
06:00 ​Wake-up call/breakfast
08:00 Check-out @ The Travelers Camp
08:15 ​Drop-off at Guijalo port
08:30 ETA in Sabang port
10:45 ETD to Naga city via van
12:00 Lunch in SM Naga city
13:00 Tricycle going to plaza for shopping of souvenirs and pasalubong
14:00 ETD to cagsawa ruins
17:00 ETA in cagsawa ruins
18:00 ETD albay to manila
04:00 ETA manila (next day)
3-Day Caramoan Itinerary With Side Trip to Albay: Travel Budget and Expenses
To give you some additional info and guide for the 3-day Caramoan itinerary with side trip to Albay, here's a breakdown of our expenses mostly are fares and tour fees. When food and other expenses inclusion it still will not exceed 6000 pesos. Do you have any questions? Drop them at the comments section! Happy trip!