This post was most recently updated on April 20th, 2019
Palawan is blessed with a lot of fascinating travel destinations. Coron which is situated in the Northern part, and from there heading south a bit—you'll find El Nido, while Puerto Princesa is in the heart of Palawan.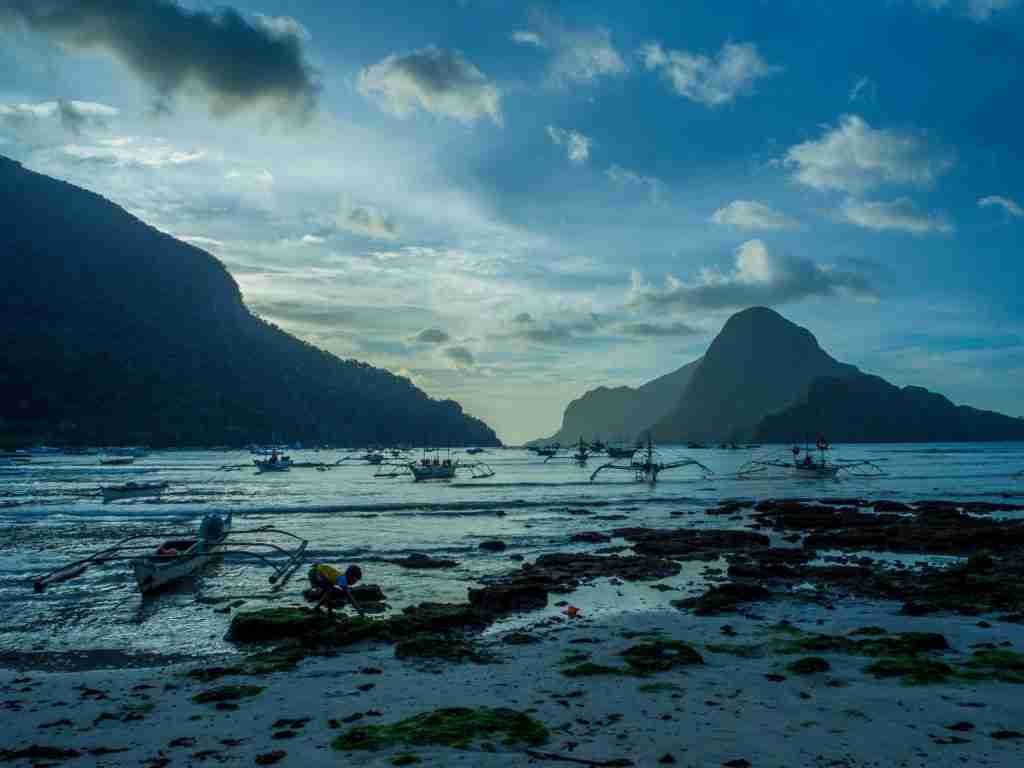 These are just a few popular tourist attractions of Palawan. The topography makes it more remarkable. About 650km long, stretching from the south of Mindoro province all the way to Borneo in the southwest, the island is surrounded by crystal clear waters and bordered with gigantic limestone cliffs. It is without a doubt a go-to place in the Philippines. In fact, it is dubbed as the 2nd most beautiful island in the world outside US by the Condé Nast Traveler readers in the recently concluded 2016 Readers' Choice Awards.
However, there is one place that is more popular now in terms of the number of tourists. El Nido is a small town in the northernmost tip of mainland Palawan. It has a small coastline, and with its powdery white-sand beaches, coral reefs, and limestone cliffs, the place is probably comparable to Coron. It's a good venue where you can enjoy varieties of activities like island-hopping, snorkeling, trekking and diving.
Whereas it's also a perfect spot for rest and relaxation. The place is also flexible whether you are in a luxury or budget trip, it has become a major tourist destination, but not totally commercialized. It's compact yet you won't cover a lot of ground in just a short trip having all of these exciting things that this place can offer.
How To Get To El Nido?
Sample El Nido Itinerary for 4 Days
06:40
ETD to Puerto Princesa Airport
08:00
ETA Puerto Princesa
09:00
ETD of van shuttle to El Nido
14:00
ETA in El Nido van terminal
14:15
Check in Milan Grace Inn
15:00
Late lunch at El Nido Boutique & Art cafe
16:00
Tour small El Nido town
20:00
Dinner at Odessa Mama
07:00
Breakfast
10:00
Tour A starts
10:20
Papaya Island
11:00
Miniloc Island – Secret Lagoon
12:30
Lunch at Shimizu Island
14:00
Small Lagoon
15:30
Big Lagoon
17:00
Back to Corong Corong Beach
17:30
Tricycle back to El Nido town
20:00
Dinner at Marbers Restobar
21:30
Sava Bar
23:00
Back to Galorique Inn
07:00
Breakfast
09:00
Tour C starts
09:30
Helicopter Island
10:30
Hidden Beach
12:30
Lunch at Star/Talisay Beach
13:30
Secret Beach
14:30
Matinloc Shrine
16:30
Back to El Nido town
17:00
Visit St. Francis of Assisi church
20:00
Dinner at Seaside Restobar
06:00
Tricycle to El Nido van terminal
07:00
ETD to Puerto Princesa
12:00
ETA in LRC Mall to buy pasalubong
13:00
Tricycle to Puerto Princesa Airport
15:45
ETD to Manila
17:25
ETA in Manila
GET ITINERARY DETAILS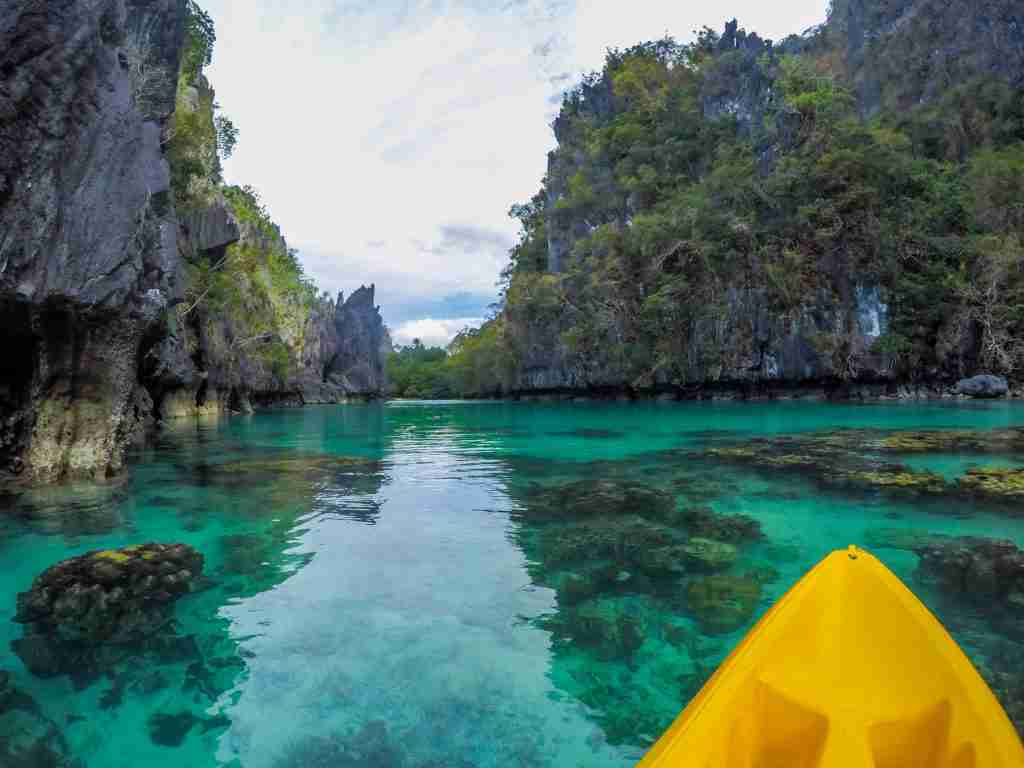 Tour A is most popular among the 4 tours in El Nido because it will let you see three beautiful lagoons located in Miniloc Island: Small Lagoon, Big Lagoon and Secret Lagoon.
READ MORE
Tour B – 1,300Php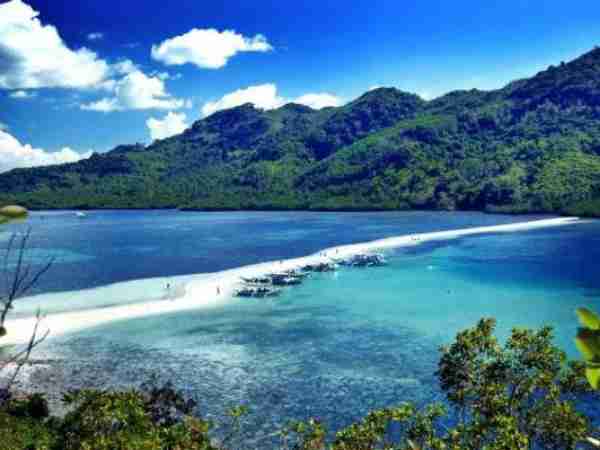 Aside from the pristine islands and beaches that you will find in El Nido, this tour B will get you into variety of sites; you get a whole day a chance to discover most beautiful coves and caves inside El Nido's limestone rock formations in Bacuit Bay.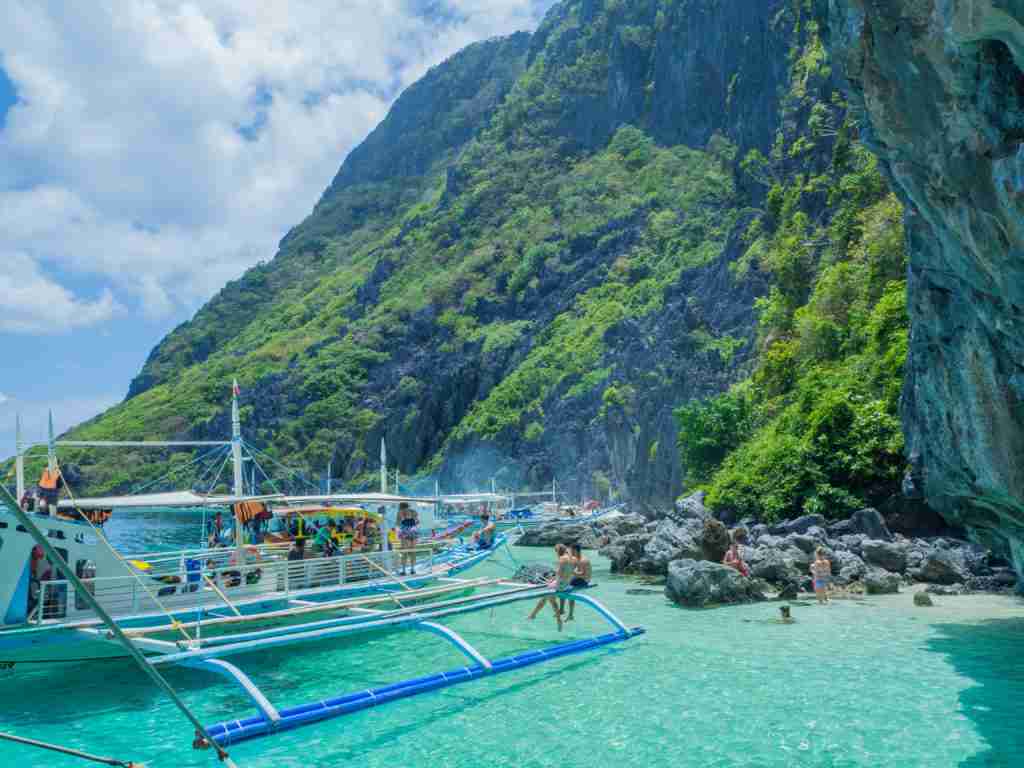 Tour C of El Nido island hopping tours is the next most popular to Tour A. This includes island-hopping to Helicopter Island and Matinloc Island and its white sand beaches, coral reefs, hidden beaches.
READ MORE
Tour D – 1,200Php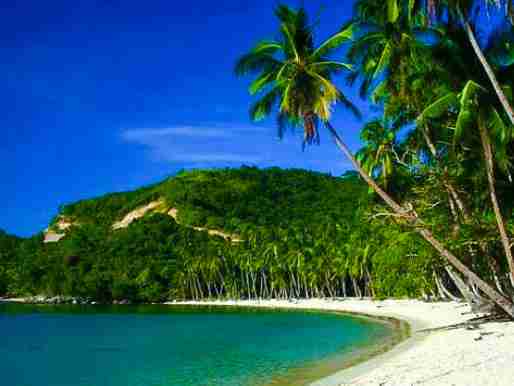 The least popular among all El Nido Island hopping tours, tour D, but definitely not to be overlooked when it comes to the sceneries of Paradise Beach, Balinaod, Pasandigan Beach, Natnat Beach, and Bukal Beach.
Things to Note When Going To El Nido
Great to share that there is a single ATM available in El Nido town the Bank of the Philippine Islands or BPI. However maximum amount that you can withdraw is 5,000 pesos with a 200 pesos fee for every withdrawal. Better to bring as much cash as you can before going to El Nido since a very few establishments accept credit card as a mode of payment.
It's not that hard to find the right tour agencies, affordable stay, and restaurants since they are just left and right. Just don't forget to ask for a cheaper price. Locals there are generous so don't be shy to ask.
A few shops offer currency exchange. Have your bills changed in the airports.
El Nido town only has electricity between 2pm and 6am. Establishments are being operated out of these hours by generators. Not much being felt if you're out of the tours.
All of the tour destinations are rockies that going barefoot will likely get you injured. Buy that aquashoes or wear your slipper always.
Lastly, here are the things to know before going or visiting El Nido.
Anything you'd like to know more about El Nido? Comment down below. Discover more white sand beaches and turquoise water in the Philippines with this Camiguin itinerary.
Pin it for later.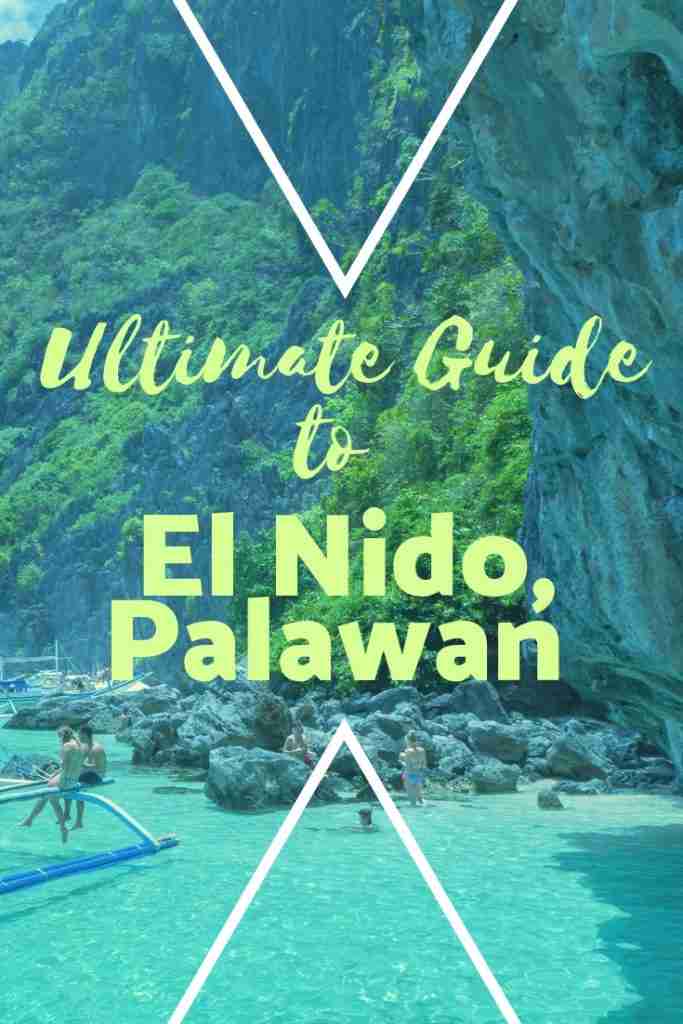 Watch Our El Nido Travel Video
El Nido Travel Video from Kevin del Prado on Vimeo.