This post was most recently updated on April 23rd, 2019
I was in hiatus in blogging for almost 3 months already. Now I'm back with full of stories of my Eurotrip 2018 spending 4 weeks in a total of 6 countries. We spent most of our time in Sweden, the city of Linköping in particular, but we were able to maximize our time to check out other Scandinavian and Eastern Europe countries during the weekends and one week of extension of stay. With that, I thought why not create a blog of helpful tips for both Filipino and non-Filipino travelers planning for their 1 month Europe trip.
It was in March when I learned I was going to be deployed for a project/training in Sweden. While dreaming about this trip, I already Googled the places in Europe for a sidetrip given these factors: accessibility, time, and budget. Italy, France, and Switzerland were the ones that came up instantly in my searches but due to those circumstances, we opted to do Eastern Europe instead. After all, these places were unique, superb, and totally not disappointing.
How to Get Schengen Visa for Filipino Travelers
The reality is that it's really hard to be an international traveler while having/holding a Philippine passport. This requires us to put some extra effort in acquiring visas, and unfortunately this includes the Schengen area. I honestly did not undergo so much hassle as my company processed everything, from the application to the payment and fees. I just submitted the needed requirements and went to the embassy on the scheduled date for the appearance. But don't worry, I gathered all the information and tips on how you can secure a Schengen visa based on my experience.
Application should be made at the consulate of the country where you will stay the longest or the country where will you first enter. There is still an ongoing debate on which country you will get a Schengen visa easily. I would say any country will do if you're well prepared, then I think there has a higher chance of getting approved.
Have your documents ready.
Duly Filled and Signed Application Form
Original passport/s and photocopies of each page with stamp
2 current passport photos
Signed document checklist
Cover letter addressed to the consul
Flight and hotel reservations. No need to book yet.
NSO Birth Certificate
Travel insurance. Make sure the insurance covers the entire duration of your stay in Europe.
Bank Certificate and Bank Statement
Certificate of Employment
Itinerary. No need to be detailed just indicate your planned countries to visit in 1 month Europe trip.
Prepare for the interview questions in the embassy. Most commonly asked are your intentions of going to Europe, where you will stay, and the countries you intend to visit. Give them the documents as proof. Of course, if you would say you're going to look for a job there, then better luck next time. We all know some countries are very strict when it comes to workers and immigrants.
Pray and wait for the message from the embassy. Good luck on your Europe dreams!
Book your flights through world class airlines Emirates, Qatar Airways, KLM, etc. Don't forget to check the cheapest flight first in Skyscanner. And get some tips on how to survive long haul flights.
Here's a summary of the places that we visited and what I liked about them the most. The following content may contain a lot of walking, so every day is leg day.
6 Countries, 1 Month Europe Trip
Amsterdam, The Netherlands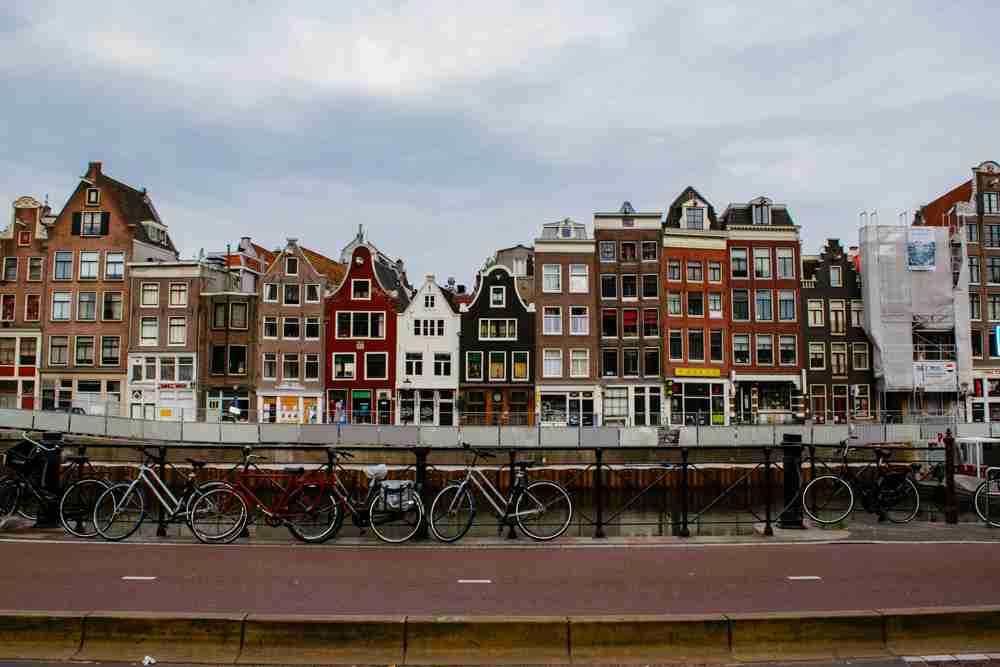 There's more to Amsterdam than just being a well-known place for parties and night life. It has museums left and right, Rijksmuseum, Van Gogh Museum, and Anne Frank Museum to name the most popular ones, surely spending the day won't even that bad. When I first stepped on this country, it left me an impression as the gate to Europe's captivating zone due to its location. We only spent a couple of hours here so I wasn't able to experience the fun during the night. Nevertheless, it was amazing how a short layover can turn into discoveries and exploration. Read more about the things to do during 8-hour layover in Amsterdam. Although not to discredit the clubs and food I think it's not something to be neglected, the common reason why tourists visit the Amsterdam.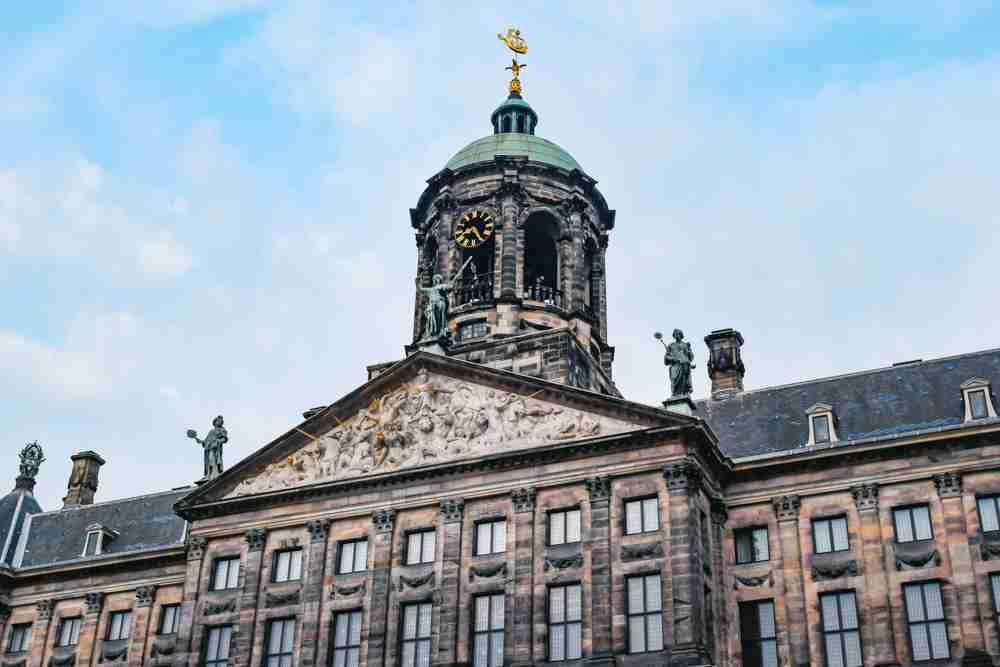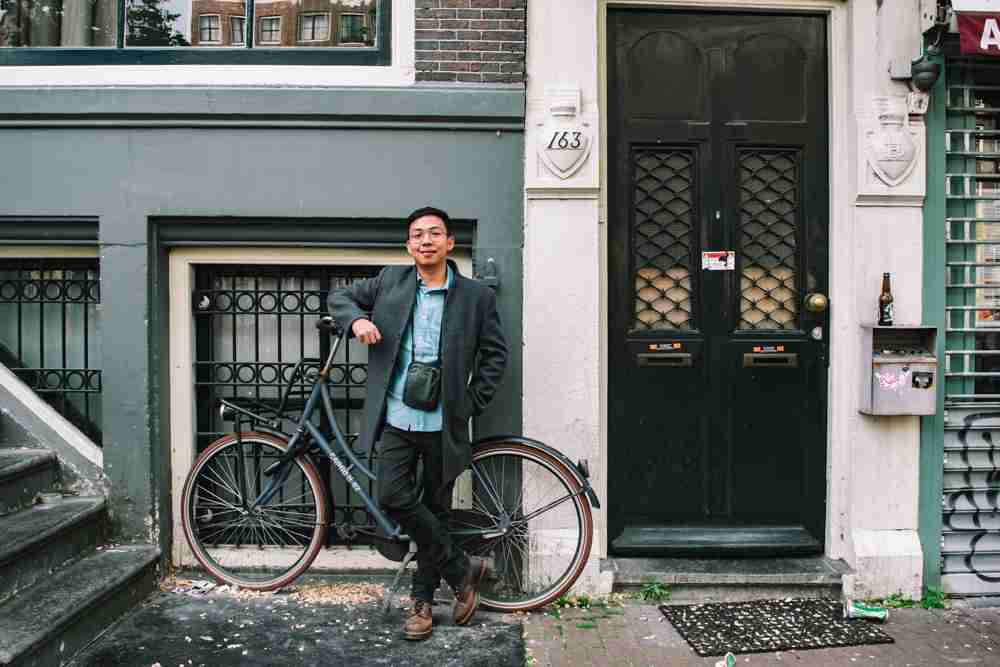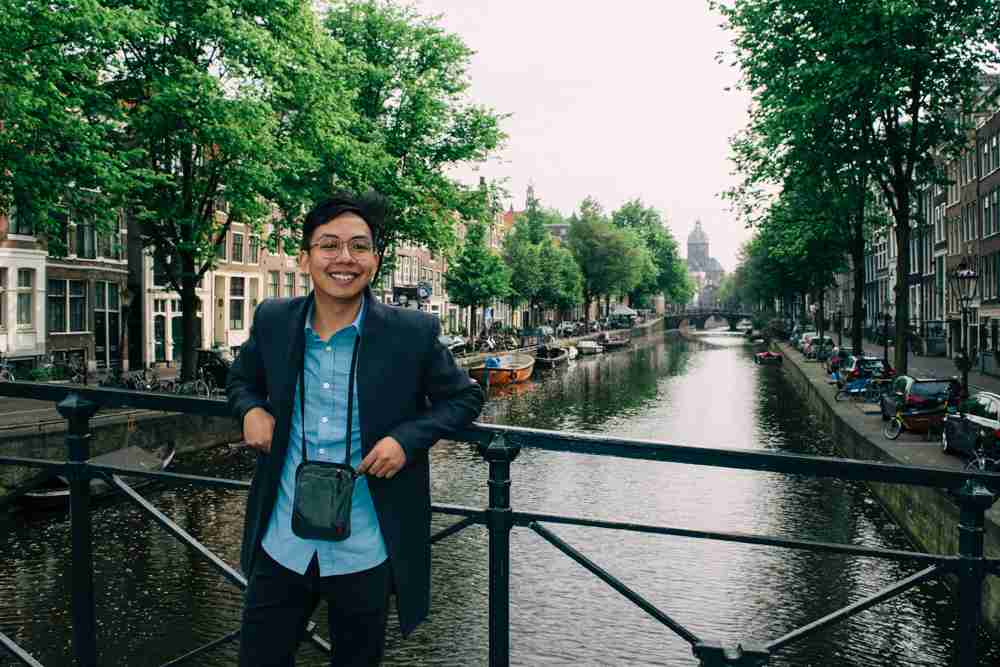 Language: Dutch
Currency: Euro
Tips:
Bikes are everywhere in Amsterdam. There is a separate lane for people biking and walking. You should stand and walk on the right lane so you don't interfere with the others.
Have your Google Maps ready with all the tourist sites pinned already so you don't have to buy a sim or find Wi-Fi ready restaurants just to connect to data.
You might get confused with the term "coffee shops" around Amsterdam. They are the ones where you can buy drugs. Whilst café where you can buy coffee. I know you might have known it already but you can buy marijuana legally here, but purchasing of mass amounts is illegal.
Stay in budget hotels in Amsterdam.
Linköping and Stockholm, Sweden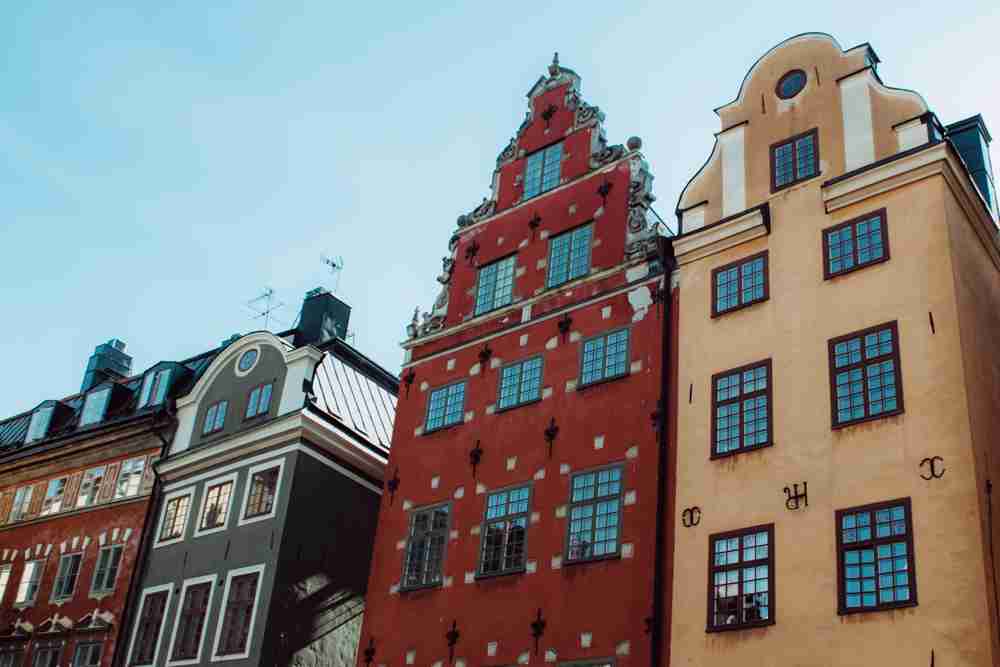 Sweden is a charming, laid-back Nordic country. It is home to the most beautiful nature views, wonderful people, flavorful food, and rich history. It has also contributed a lot in music industry, producing the likes of 70's ABBA, 80's Roxette, 90's Ace of Base, until the 20's Icona Pop, Avicii, and Zara Larsson. Its capital, Stockholm, surrounded by 14 islands and 57 bridges at the base of Lake Mälaren and the Baltic Sea. Tourists most often go here because it's just one of the cities in Europe that preserved its old town, and also Stockholm has been tagged as the "Venice of the North". On the other hand, Linköping is a countryside in Sweden that is more laid-back and I referred to as being traditional. People prefer to walk and use bicycle as everything; restaurants, grocery stores, movie house, hotels are close by.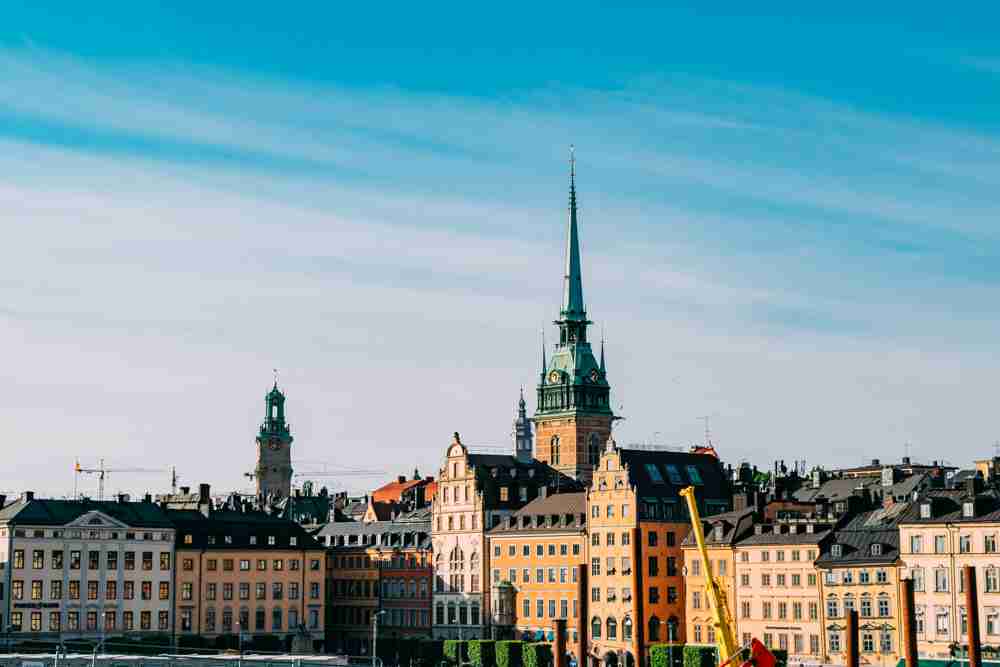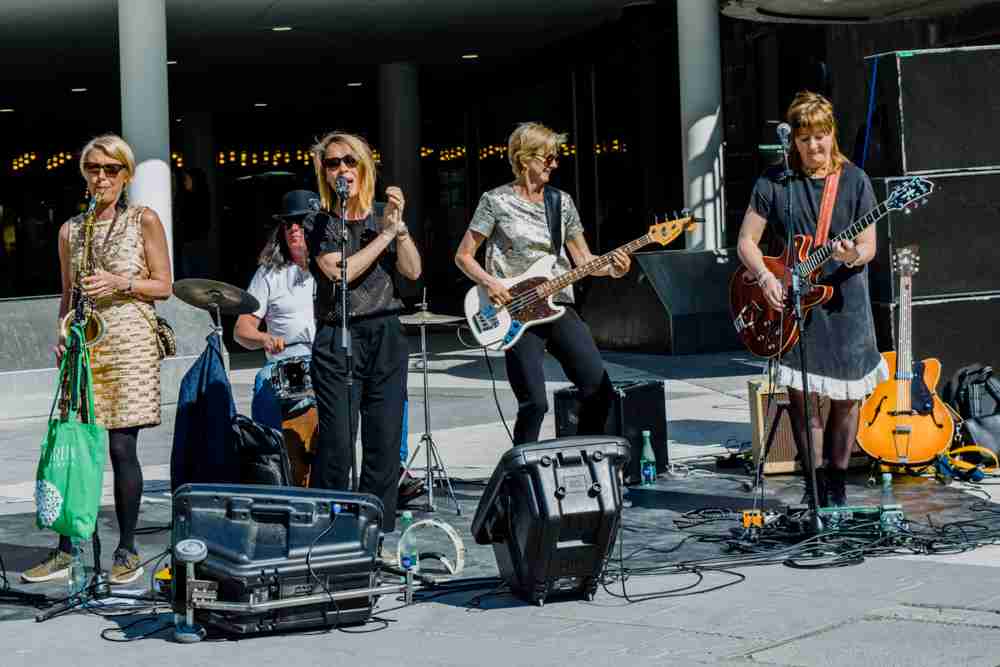 Language: Swedish
Currency: Swedish krona
Tips:
Most of the establishments close as early as 6pm or even 5pm (aside from pubs and bars and some grocery stores). Many stores are closed on Sundays so you need to plan your grocery beforehand.
Forget about exchanging your cash to SEK. Sweden is trying to be cashless so it's preferably just to use your cards for all the transactions.
Make sure to visit the museums in Stockholm.
Live like a local. One of the Swedish things to do is to go to IKEA to buy stuff and also to eat meatballs. I personally liked the taste of it. I hope we also get the restaurant here in IKEA Manila.
Copenhagen, Denmark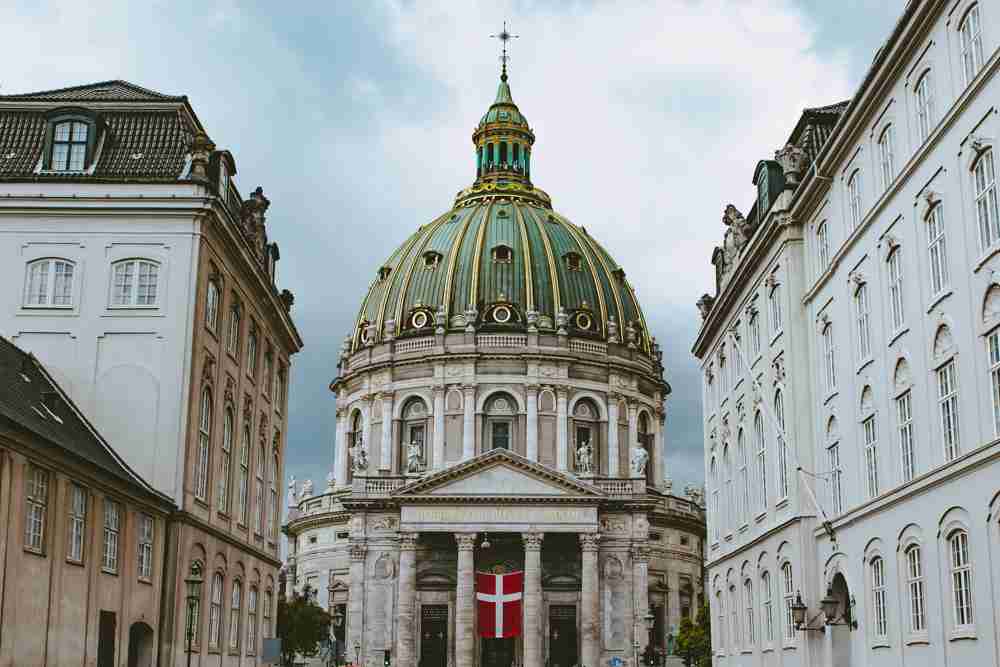 I've got such positive responses when I told people that I was visiting Copenhagen. It seems that this place has a good reputation to everyone who has ever been there. We planned to go here since we had one free weekend from our 1 month Europe trip. We rode a night train going to Denmark and a bus going back to Sweden. Yes, Copenhagen really is as fun as everyone tells you. We never get tired of walking along the bustling streets in Copenhagen. Each touristic place has its own vibe but the overall liveliness of the city is what makes one keep coming back. Going to Copenhagen was such a fun thing to do, even if just for 24 hours. I'd love to go back during the summer again and have a visit to museums, parks, and clubs that we haven't covered.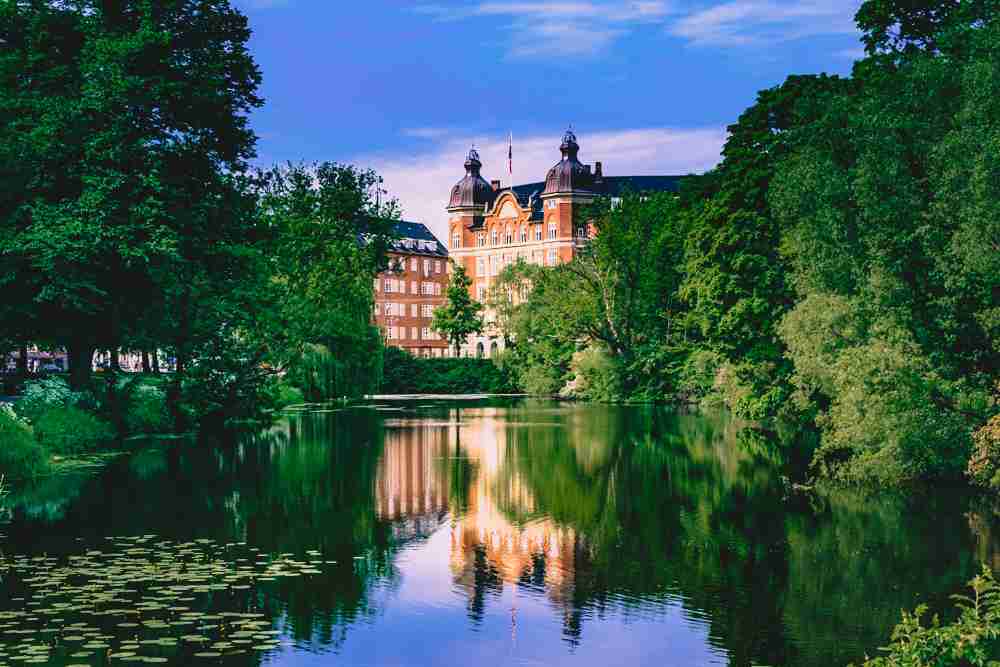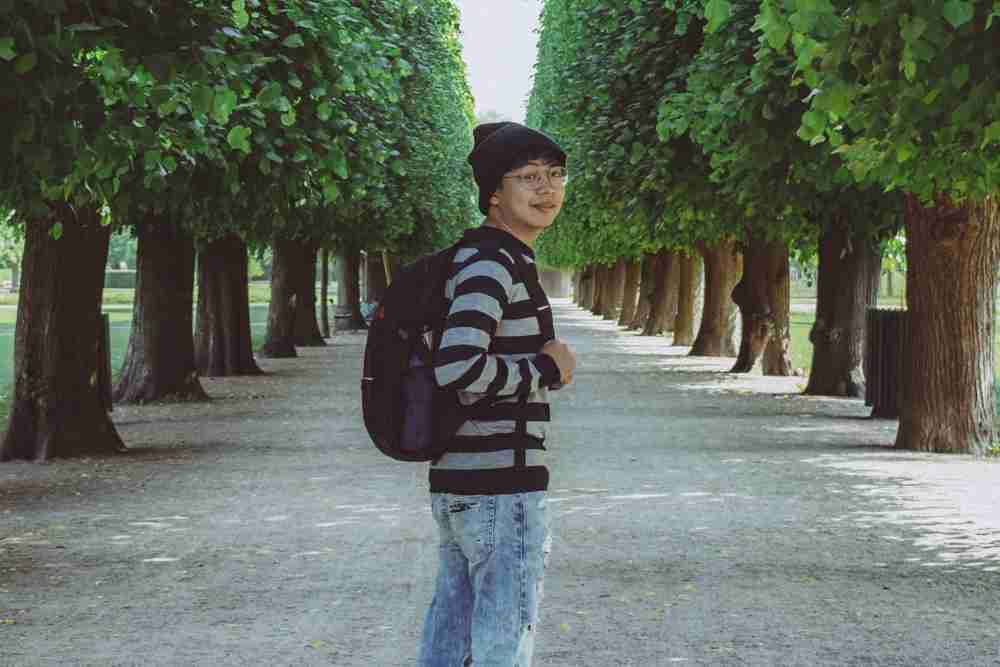 Language: Danish
Currency: Danish krone
Tips:
Bring umbrella. The weather can be quite unpredictable in Copenhagen. It gets sunny then suddenly rains in a matter of minutes.
On a clear day, purchase a ticket in Rundetårn

 or most commonly known as the Round Tower. Head to the top and get the best 360 view of the whole city.
Budapest, Hungary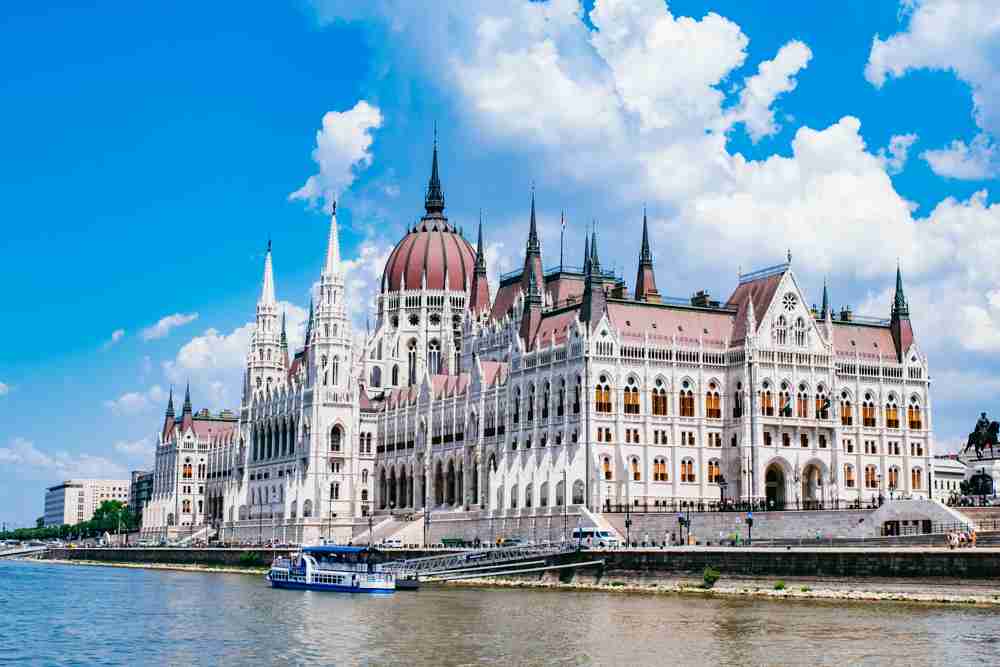 Budapest is the place that surprised me the most. To be honest, one of my only considerations of going here is because I wanted to go to Prague from Sweden but the price is a bit expensive so I found an alternate way, here I learned about Budapest. From knowing nothing about this city, I became obsessed with its history. The place was divided into west and east. Buda sits on the west where the palace is found, while Pest is situated on the east full of commercial hubs. Budapest is seriously impressive and had me mesmerised from the city boat cruise, to the captivating Parliament building.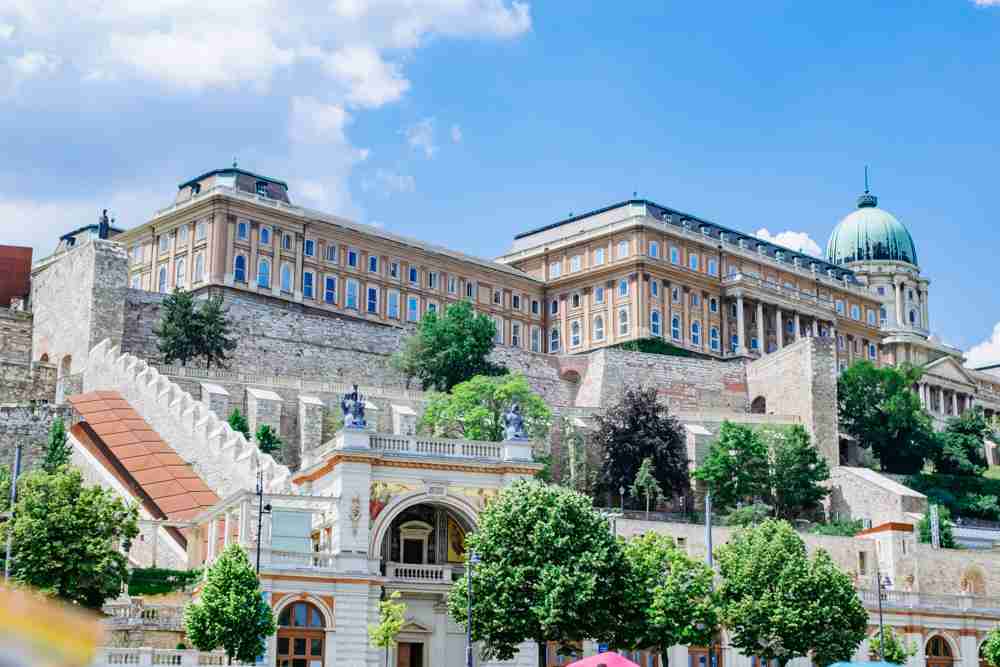 Can you visit Budapest without seeing the famous Chain Bridge? Interestingly enough, the Chain Bridge is actually another suspension bridge that spans the River Danube between Buda and Pest and the one that you should not miss. Run for your life as it's really challenging to take a picture in this fantastic view while cars are moving.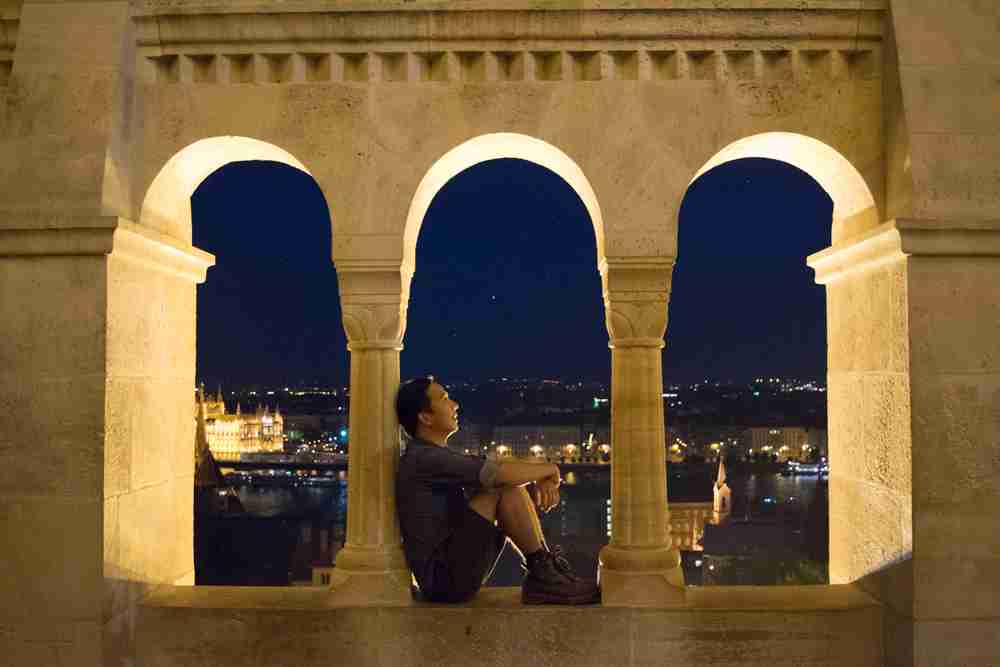 Language: Hungarian
Currency: Forint
Tips:
A grand total of 6,000 HUF or 21 EUR for a Hop On Hop Off for 24 hours you can get into Budapest quickly and build your own walking tour with all these available lines/routes. You can find different city tour companies around but I like with the giraffe in their logo.
If you buy ticket online for the Szechenyi thermal bath, leave a comment in their website to send the ticket to your email.
You can enjoy more your tour with these free things to do in Budapest.
Vienna, Austria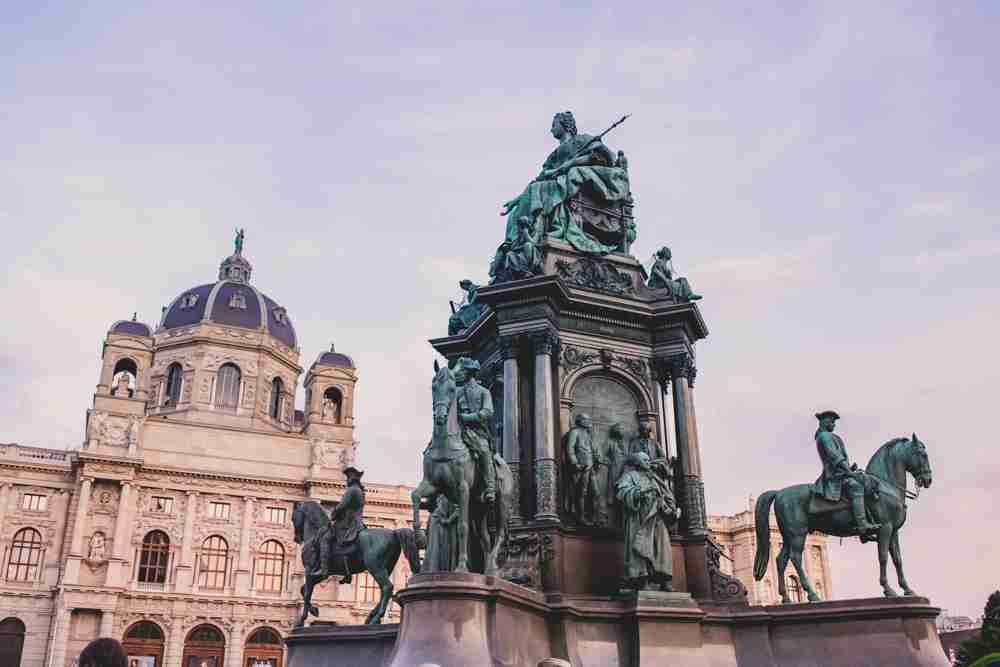 My dream to travel to Austria first came to life when I was 20 years old while watching a documentary series in Travel Channel. My sister was a huge fan of Travel Channel and Food Network. It was her who influenced me to watch these series where I got all my travel ideas. Since then, I had the desire of going to Vienna one day. Then it finally became reality after 5 years!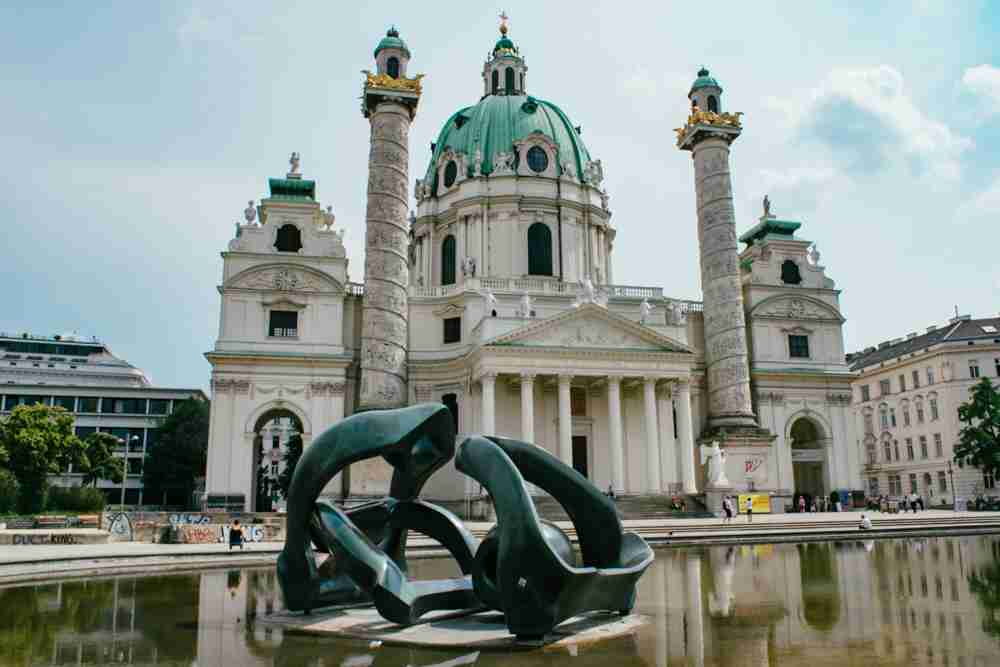 Being one of the major art center in the world, Vienna has played a role in a number of well-known films such as Before Sunrise and Woman in Gold. One of the most beautiful things here are the people (haha!), I mean their love and passion to the arts and music. I also discovered this former imperial showpiece is now a small nation's capital, most liveable city for almost a decade.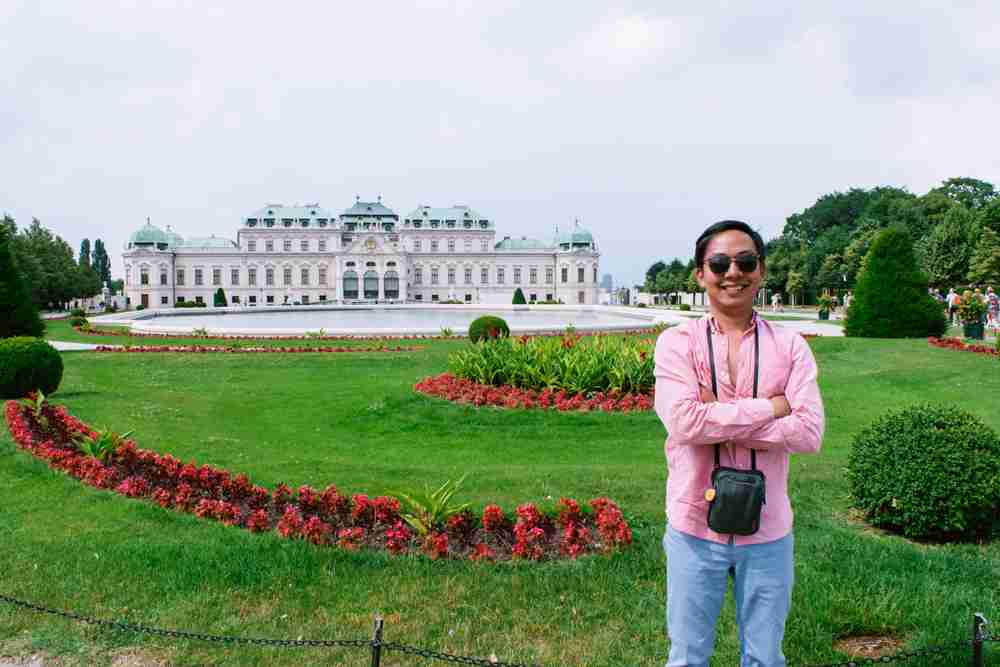 Language: German
Currency: Euros
Tips:
Vienna is a walkable city, so visiting most of its tourist attractions is simple. There is no need for a hop-on hop-off bus, actually I didn't see any if I remember it correctly. There is something really nice about seeing a city by foot.
If you're taking the public transpo, just buy a ticket at any station. Please note that you need to validate the ticket first in the small boxes before entering train, or simply select the option to validate it immediately upon buying.
If I return, I would definitely consider visiting more museums and opera house because in such way, you have the capacity to learn more about its culture and history. I would also love to visit other cities in Austria like Salzburg. Here's a sample of Salzburg itinerary for reference.
Prague, Czech Republic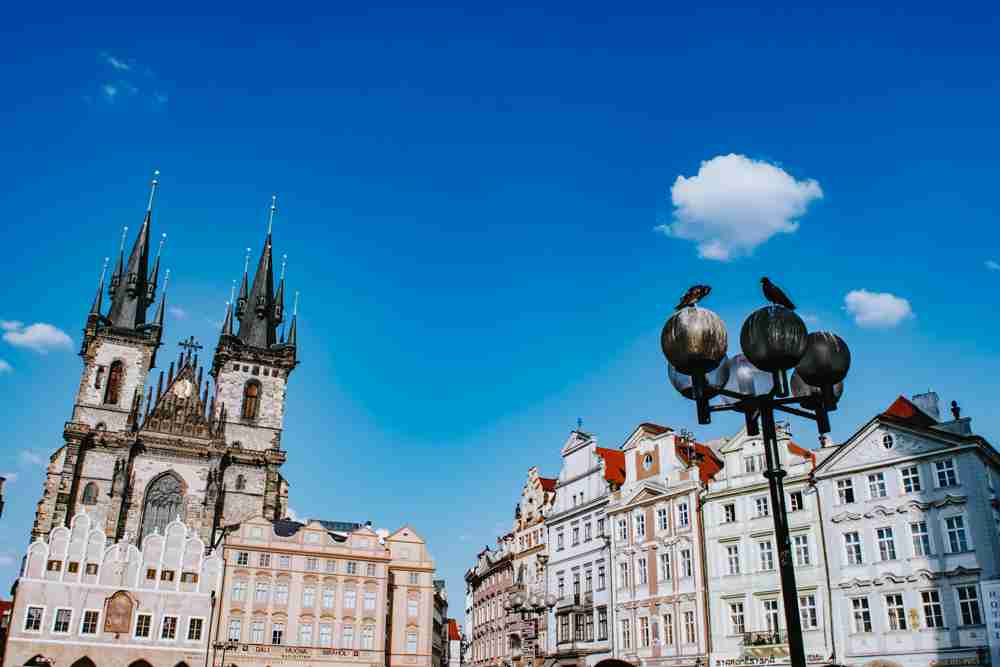 Prague is a capital city that has been on my radar for many years. It is one of those cities being highly promoted across different social media platform, either blog post and articles or videos. It was the last but definitely not the least country we visited. Save the best for last, as they say. The food scene in Prague is totally mad. There is an overwhelming gastronomic scene that you can find on each corner of the city.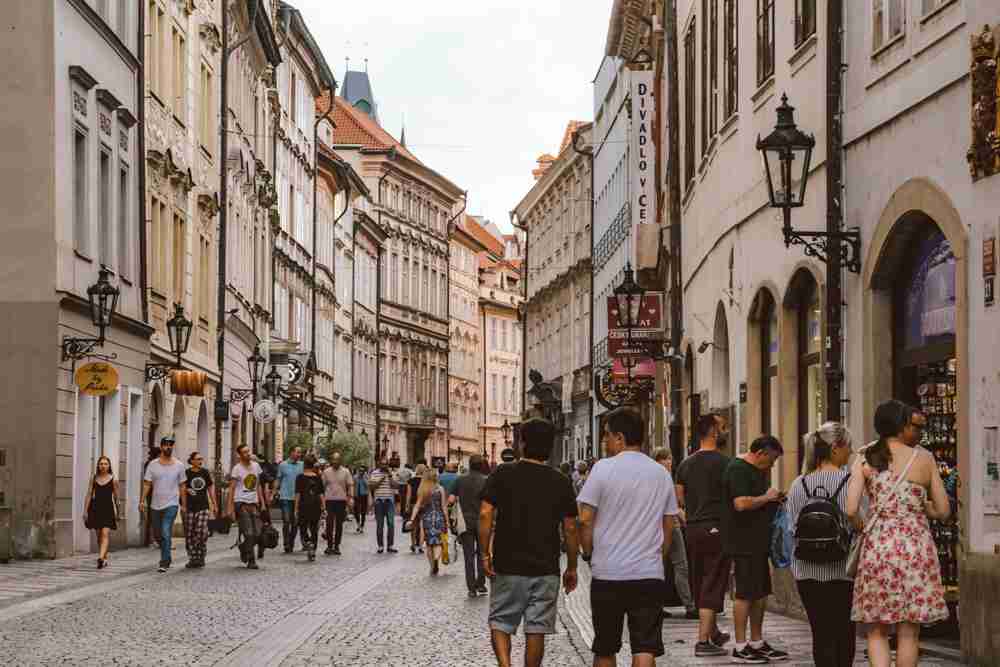 When you've had enough sightseeing of baroque buildings and Gothic churches in the Old Town Square, just go around the district and you'll find hippest bars and clubs. In fact, we suggest you stay near this area so everything is accessible. Check out my list of where to stay in Prague and the top things to do in Prague.
Language: Czech
Currency: Crowns (CZK)
We found the beers in Prague the cheapest among the countries we visited.
Go to Charles Bridge as early as 6am if you want a less crowded photo-op.
There are many spots in Prague where you can have a scenic view of the city, but my most favorite is near the palace.
I have so many things to say about Prague. Just read it more on my upcoming blogs (soon)
I hope you enjoyed reading this 1 month Europe trip blog post. My overall tip for you is to start going to your desired destination early in the morning so you will have it for yourself and away from the crowd. Although we didn't encounter any but beware of the scams on these areas.
Have you been to the Europe? What was your favorite part? Let me know in the comments below!
Pin it for later