This post was most recently updated on April 23rd, 2019
Singapore, also known as the "Lion City", is the most incredible tourist attraction that made its way to be one of the top modern cities in Asia. Well true enough since "the city boasts of one of the least-corrupt governments, most business-friendly economies, a first-class education system, strict laws on crime, and a thriving arts scene." Courtney Stanley published on Culture Trip. Making it to be the role model of its neighbor third world countries.
Surprisingly, there is so much to see and cover even for a small, urbanized country like Singapore. One can enjoy shopping from the world-class brands, go to historical, religious, and sacred sites, and spend time outside with nature. It is also here where you get to visit museums, great architectural buildings, and try out some local food, wine, and nightlife. I listed all these Singapore tourist attractions specifically and the budget that you will be needing for each site.
When Is The Best Time To Go To Singapore?
Although Singapore is renowned to be a year-round tourist destination due to its tropical climate, the best time to visit Singapore is actually between summer and winter (July-September). First, it's the festive season where most of food festivals take place. Second, it's not that hot unlike in the months of May and June. If you wish to explore the nature, open theme parks, and most of the tourist attractions in Singapore, then you should not come to Singapore when the weather is rainy, which occurs from October to January.
Top Singapore Tourist Attractions
Changi Airport (free for most of the facilities)
Upon setting your feet in Singapore, you're actually stepping into the very first of Singapore's tourist attraction. The Changi airport, Singapore's main airport, is voted as the "World's Best Airport" in 2017 by Skytrax. The airport has three terminals with exciting array of attractions, shopping and dining offerings.(Update: Recently their newest terminal 4 has been officially opened to the public last October 31, 2017). I probably think this is the only airport where I would definitely enjoy delays of flights because you'll find a lot of activities to do while killing your time.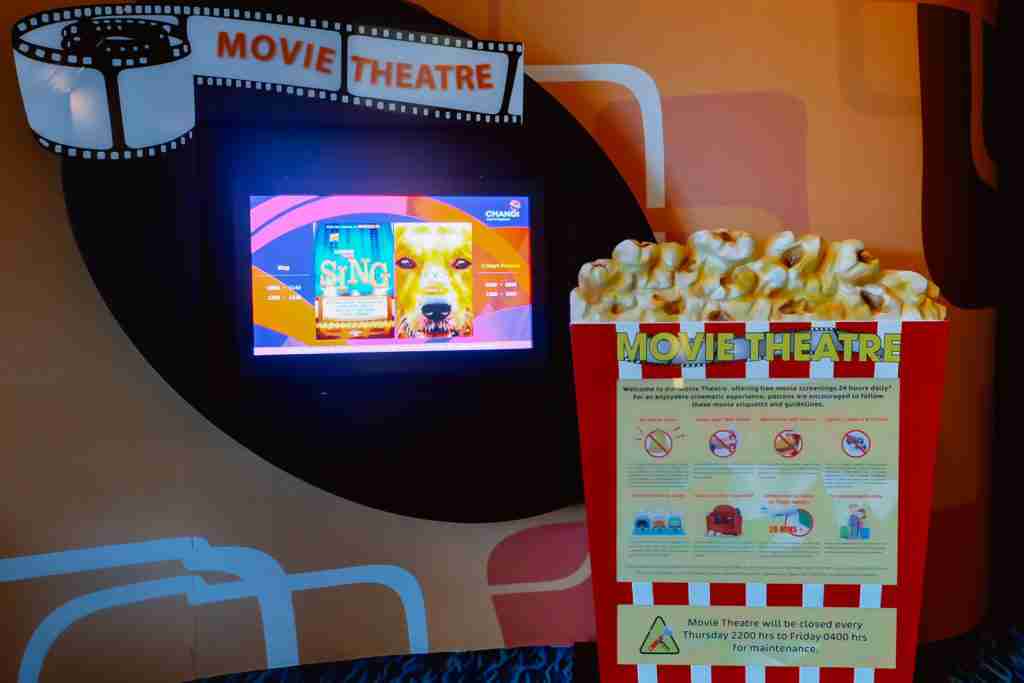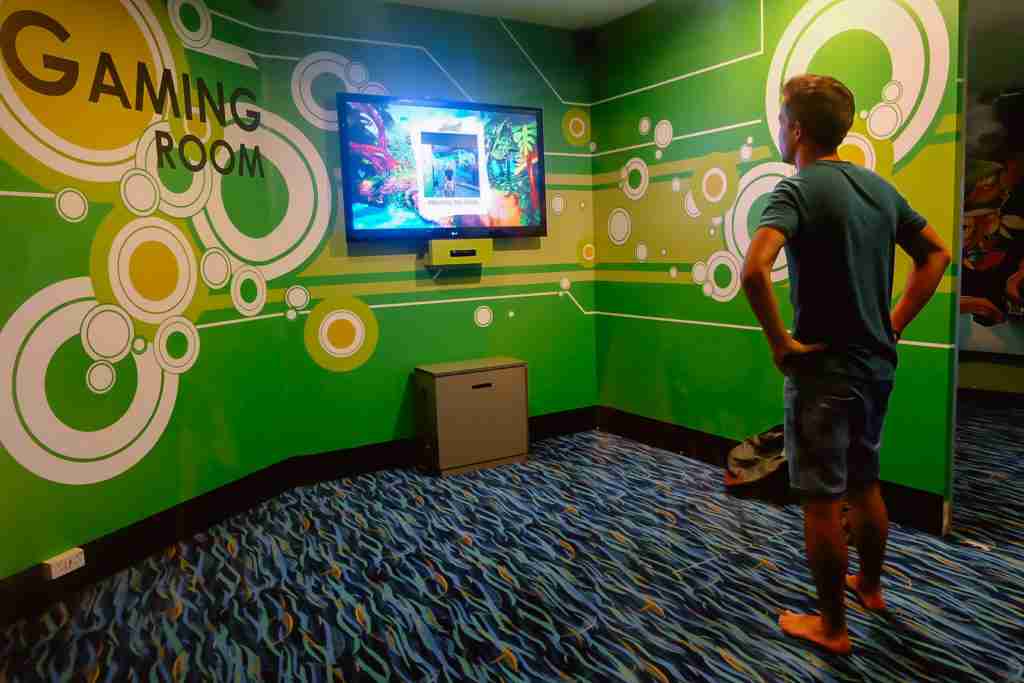 First in the list is the free cinema which has around 45 seats. You can also have your nap here if you don't feel the movie. Haha! Second, you can relax by taking a dip into a pool for only 17S$, this is open from 6am until midnight only. Other things you can find in the large airport are playground that's built for children, Sunflower and Butterfly garden, massage area, and of course the experience won't be complete without dining and shopping.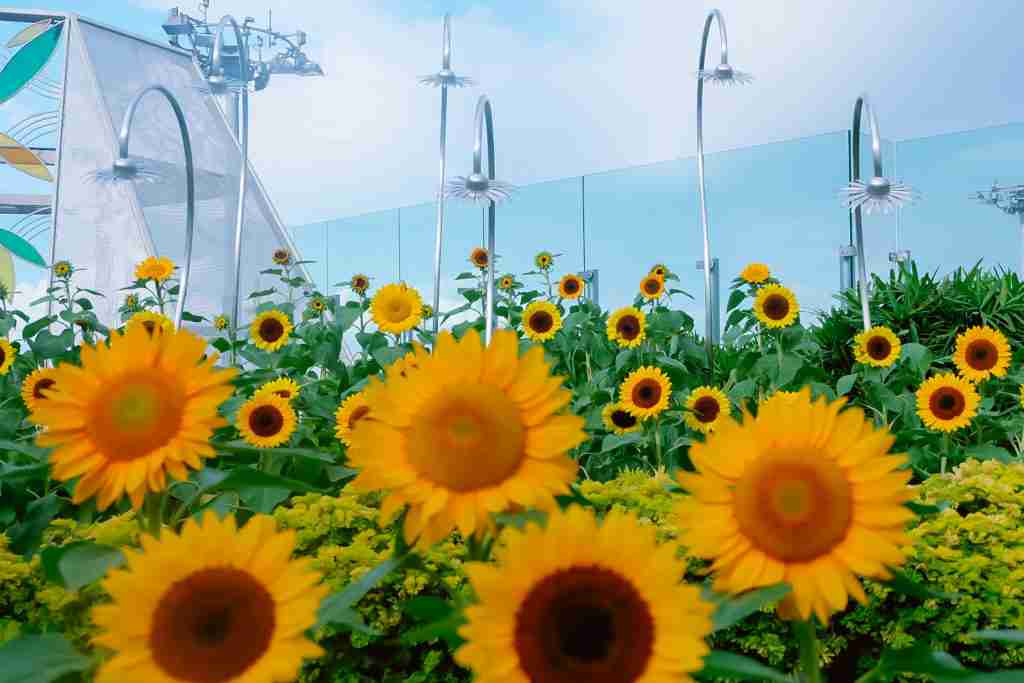 Haji Lane, Arab Lane (free only for picture taking)
Situated in the heart of Arab quarter, Haji Lane is one of the narrowest streets in Singapore. This area is definitely on the list of places to visit in Singapore. Haji Lane is in Kampong Glam where you can see varieties of clothing, food, and vintage stores. Haji Lane is also the perfect spot to have your photo taken with the colorful and vibrant wall graffiti. Go here early in the morning if you're after "Instagrammable" pictures or visit the hipster lane on early evening if you want the dining and shopping experience as the stores open late. The nearest MRT station in Haji Lane is the Bugis station. From there, walk down the Rochor Road and follow the North Bridge Road for five minutes until you come across the Ophir Road.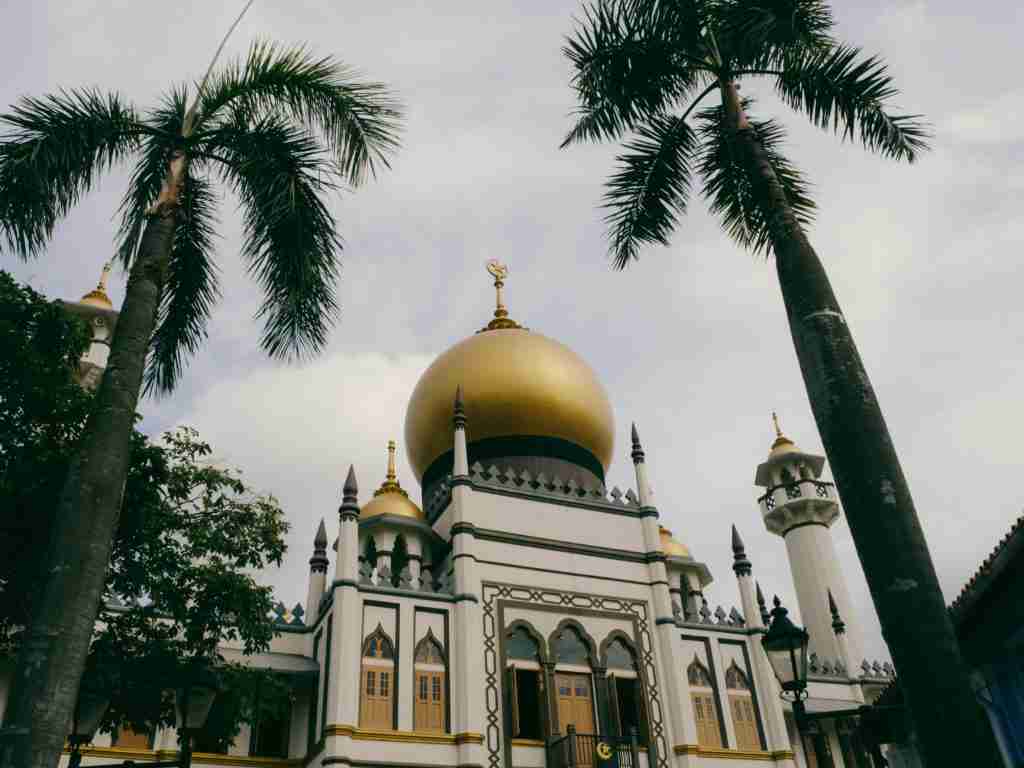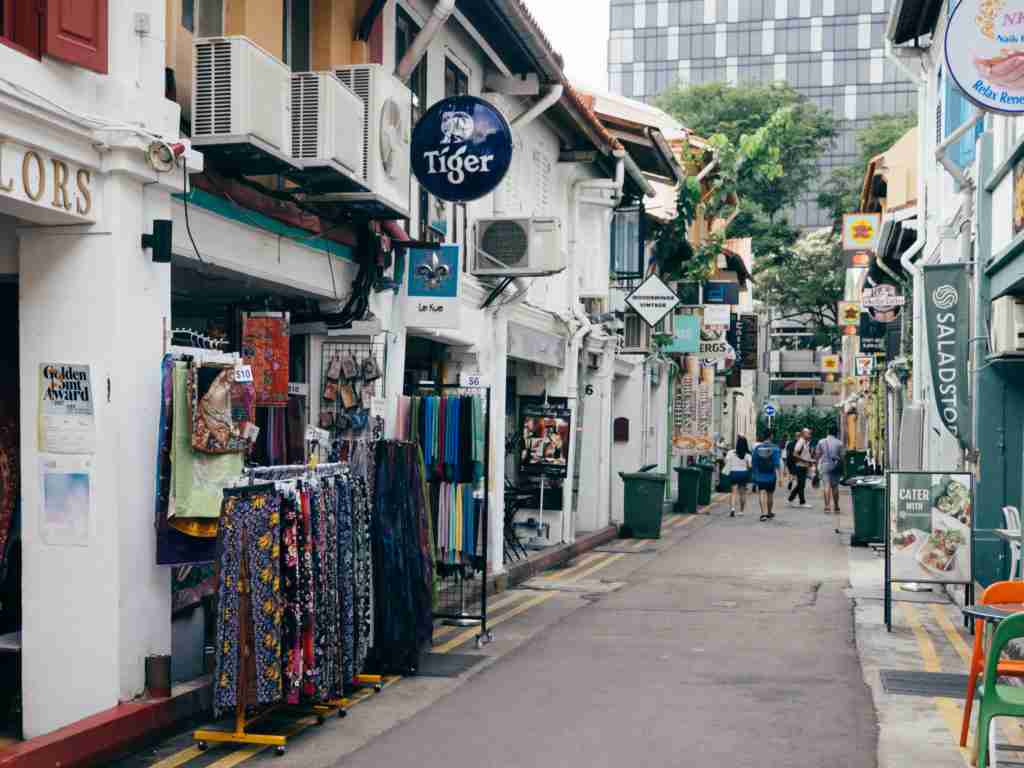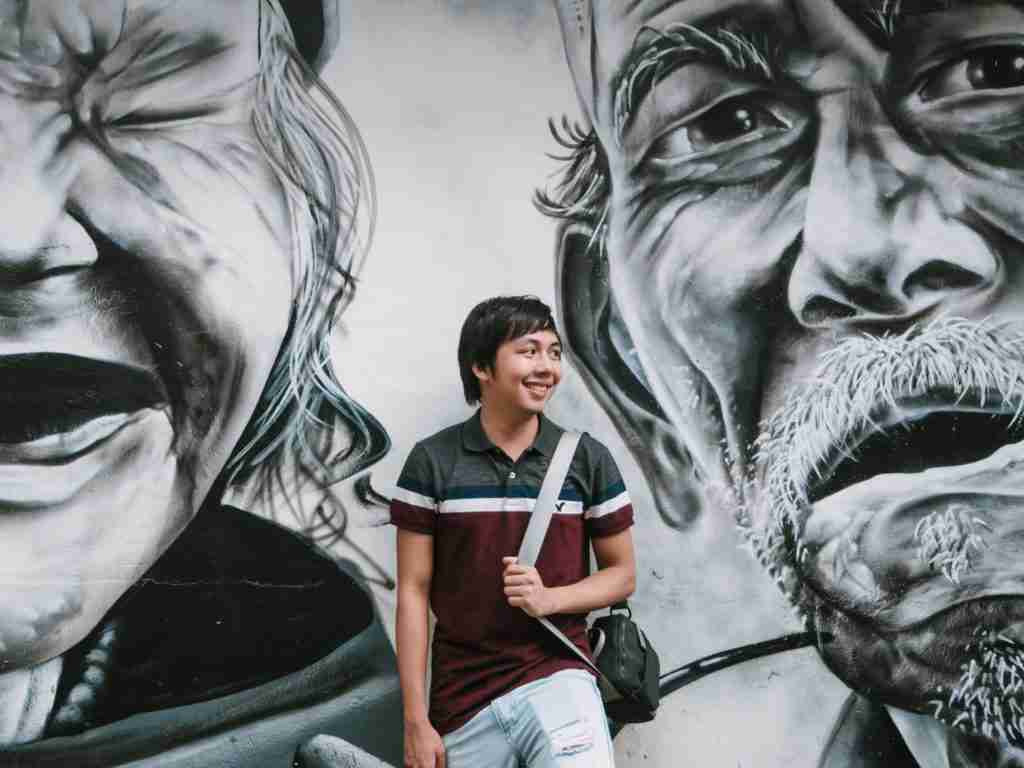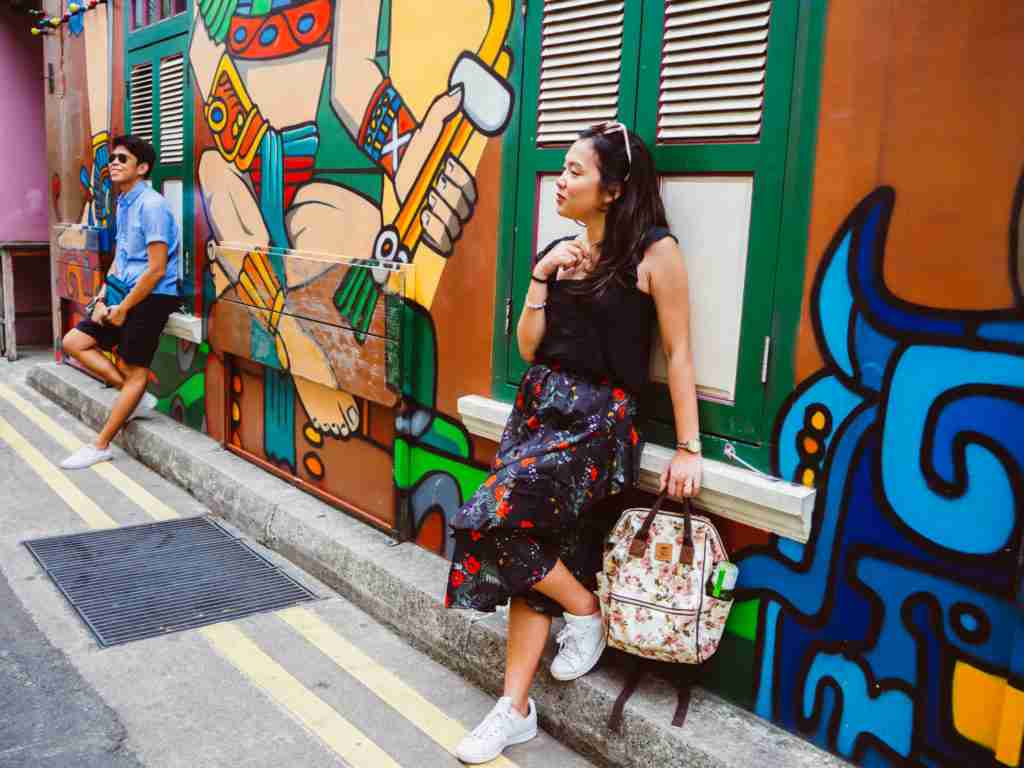 National Gallery Museum – Yayoi Kusama Exhibit (General admission costs 20S$ while special exhibition costs 25S$)
Over 8,000 modern artworks from Singapore and other Southeast Asian countries is the focus of the largest public collection in National Gallery Museum in Singapore. The stunning building was once a Supreme Court and later on restored to a National Gallery by the French architectural firm, studioMilou. The gallery is open from 10am-7pm on Sundays-Thursdays including Public Holiday, and 10am-10pm during Fridays and Saturdays. There's so much diversity when it comes to Singapore's art scene, you will definitely find something to match your own personal niche. There's this sketching, photography, and even talks and workshops about film making and music performances.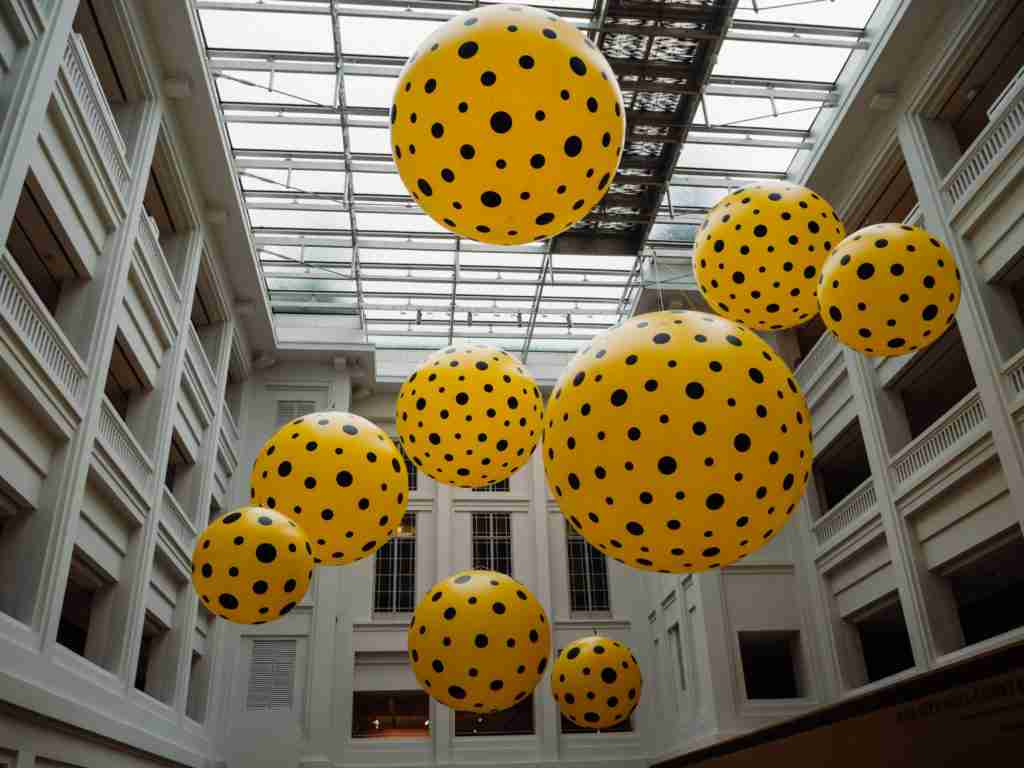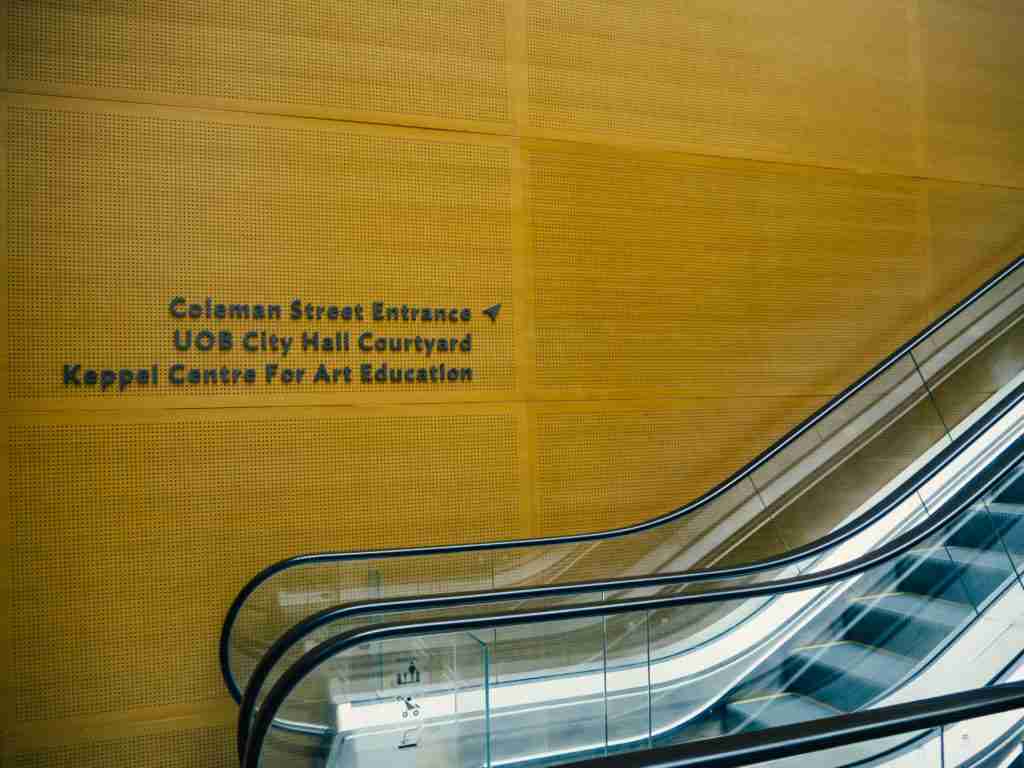 National Gallery Museum Singapore recently featured the arts of Yayoi Kusama. The exhibit was called Yayoi Kusama: Life is the Heart of a Rainbow. The purpose is to showcase the development of her artworks starting from 1950 up to this era. This Japanese artist is known for her focus in color, repetitive patterns, forms, and space. What I like about these installations is the viewers' ability to escape the reality. It feels like it brings me to a different dimension that not only the objects are infinite, but also me.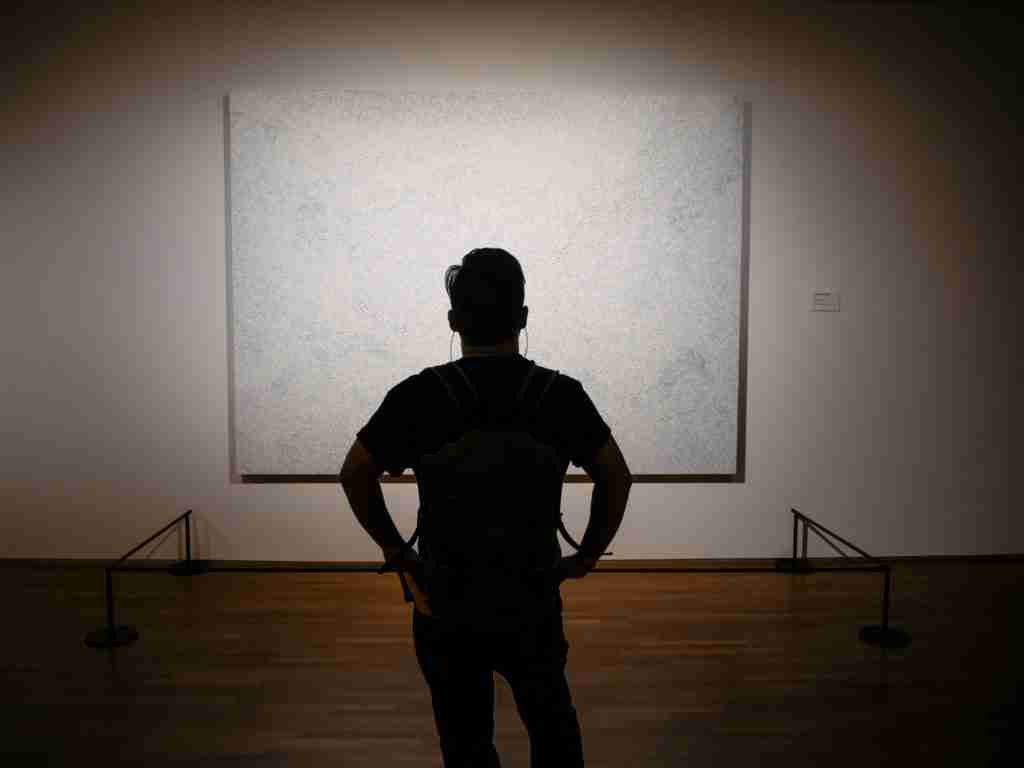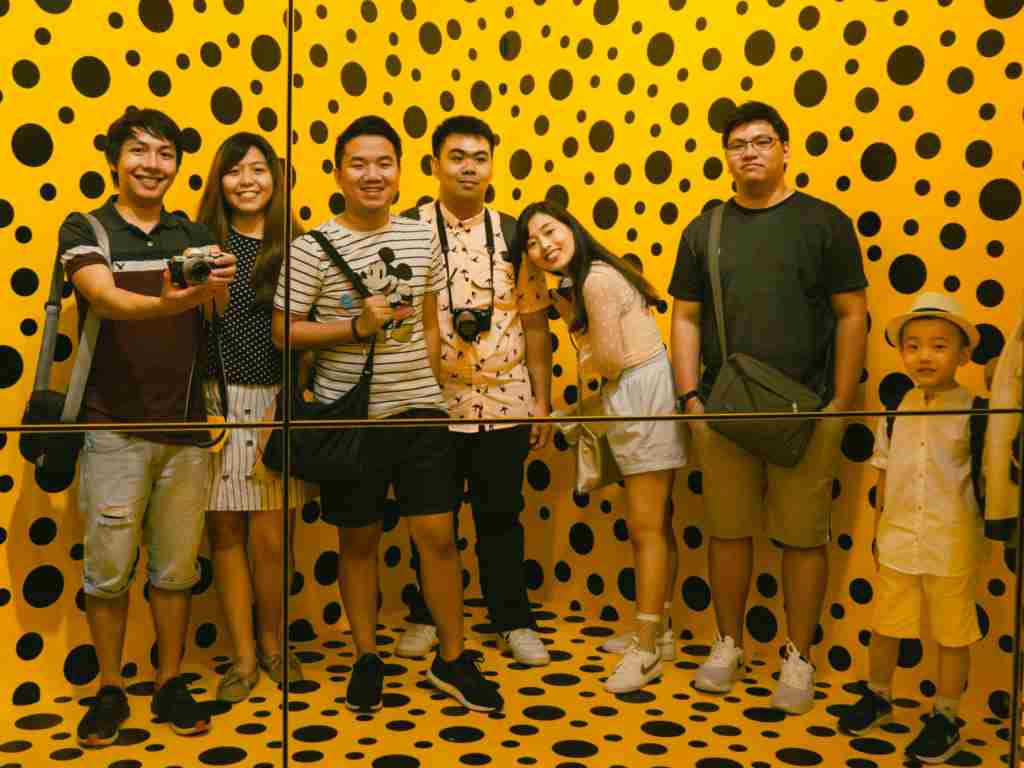 Universal Studios (ticket costs 76S$ while Klook offers around 70S$ only)
If you visit Singapore in the summer, you have to make sure to visit the famous amusement park in the city, Universal Studios Singapore. The theme park is located within Resorts World Sentosa on Sentosa Island, Singapore. Not only that Universal Studios is famous for its exciting rides, it is also the venue for many interesting activities and events. You will probably enjoy and feel like a kid again, which I did, seeing life sizes characters like Gru from Despicable Me, that happens to be one of my favorite animation films. They also have impersonator of Hollywood superstar Marilyn Monroe, making it a world class theme park.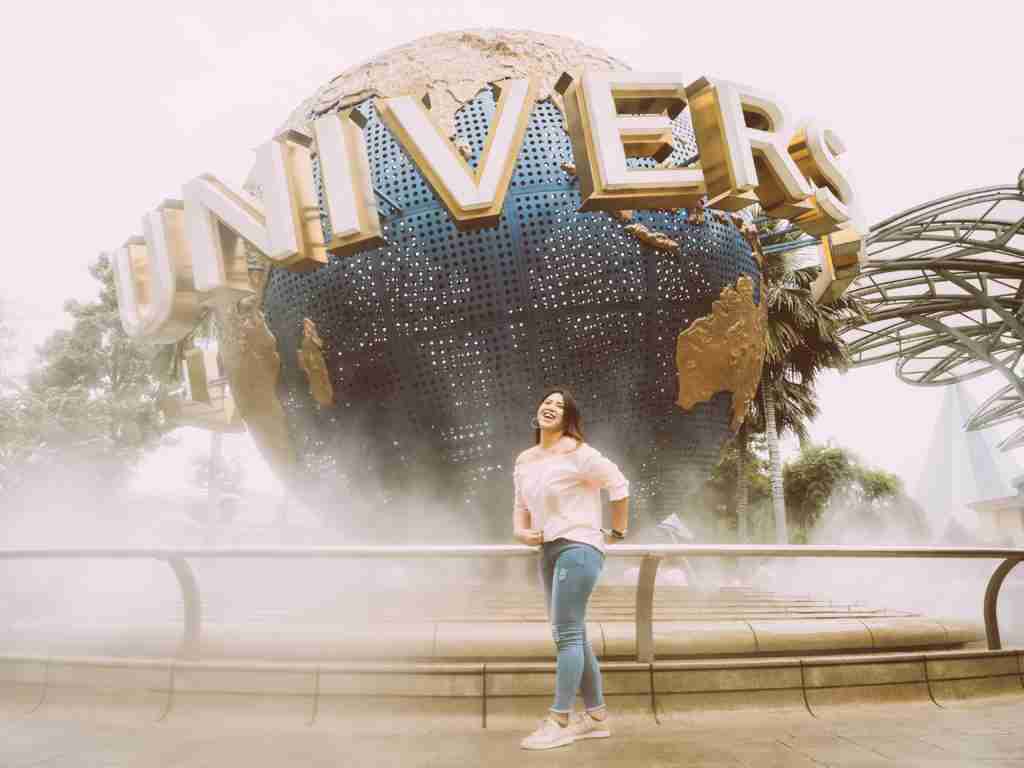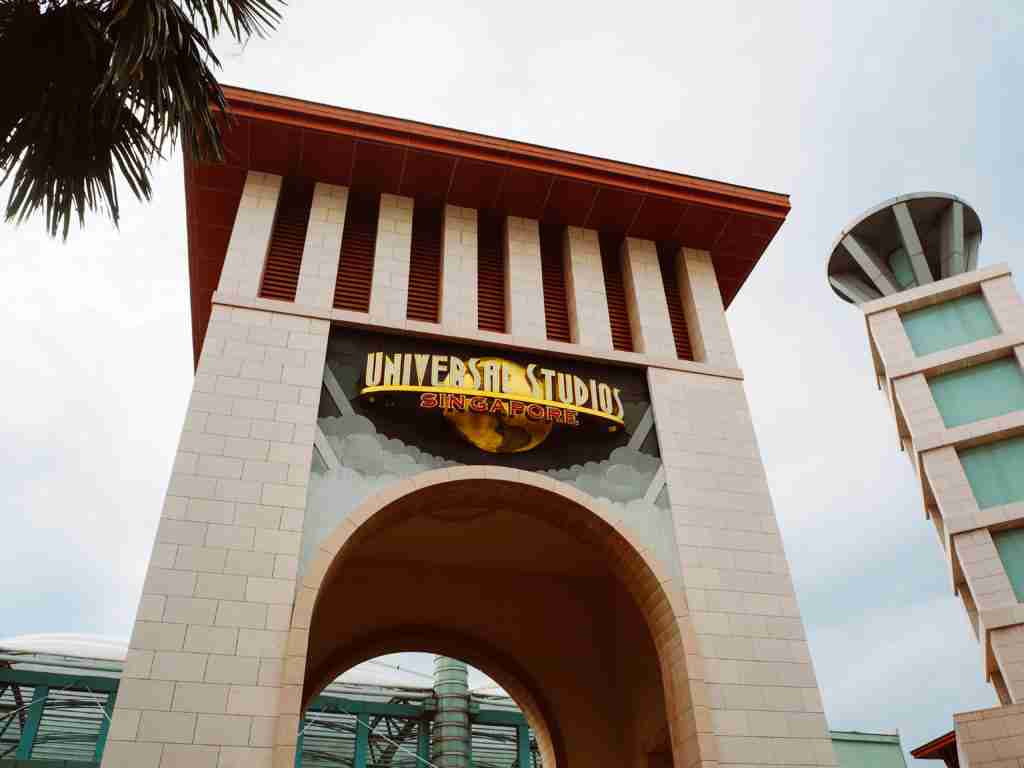 Just a little advice though for you and your friends to cover all the good rides here in one day; go as early as 10 am and be sure to ride first the two of the blockbuster rides, Transformers: The Ride and Battlestar Galactica. Lines here could take up your most of the time, approximately 1 hour for each ride. But the time you will spend for waiting is totally worth it after the ride. Other attractions here are based on your favorite films like Jurassic Park, Puss in Boots, Revenge of the Mummy (which is my most favorite one), and Shrek on the other hand my least favorite because I got tickled by some aero spray on my nape.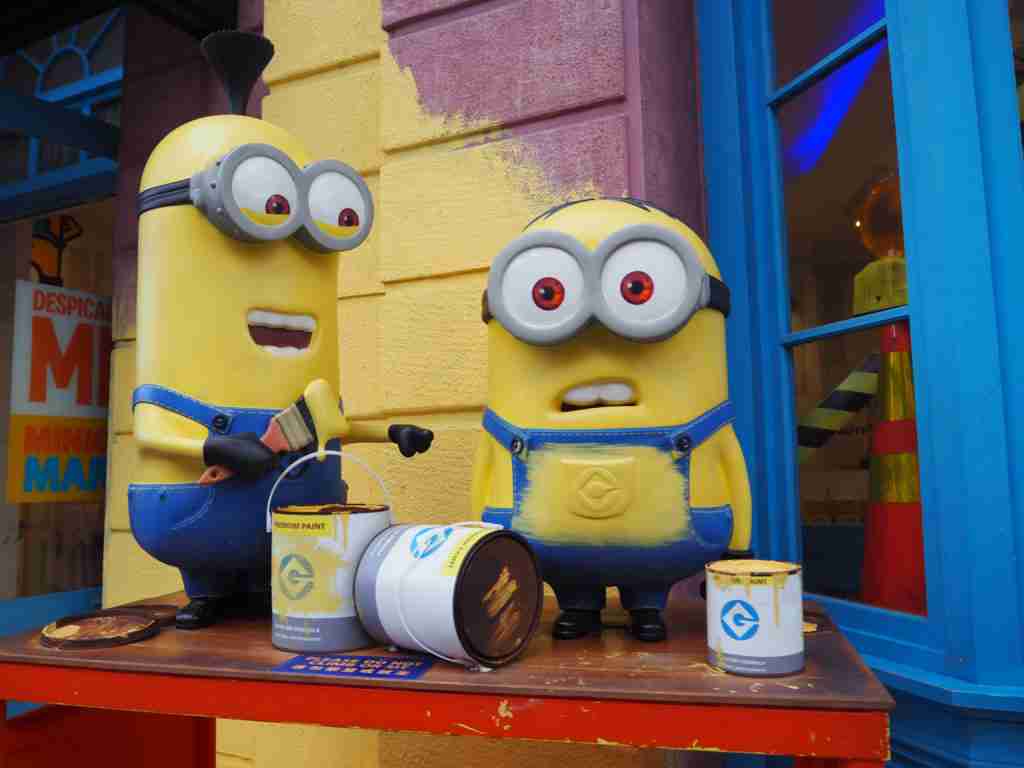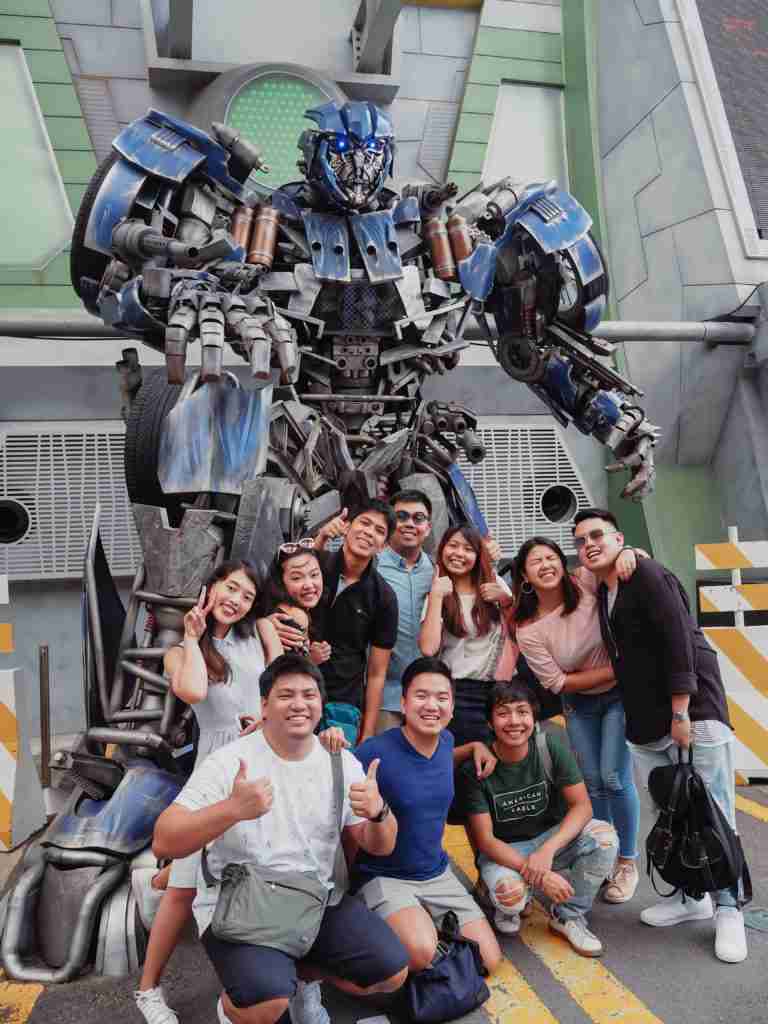 You can also catch the top rated show in Universal Studios, the WaterWorld, featuring explosive effects and incredible stunts of the actors. You can book a discounted ticket which comes with 5S$ meal or retail voucher to Universal Studios via Klook.
Skyline Luge Sentosa (14S$ or 498 Php per round)
If you travel to Singapore and want an outdoor activity, Skyline Luge is the right place to go. This tourist attraction is situated in Sentosa which has two entrances: 1 in Imbiah Lookout and the other is in Siloso Beach. To see the panoramic view of Singapore City from a different point of view, try the 4-seater chairlift Skyride. On the other hand, if you want some adrenaline, try the Luge. Enjoy the half-go kart, half toboggan wheeled gravity ride on your full control, accelerating as you go down either via the 688m Dragon Trail or 628m Jungle Trail then pulling the handle towards you for break.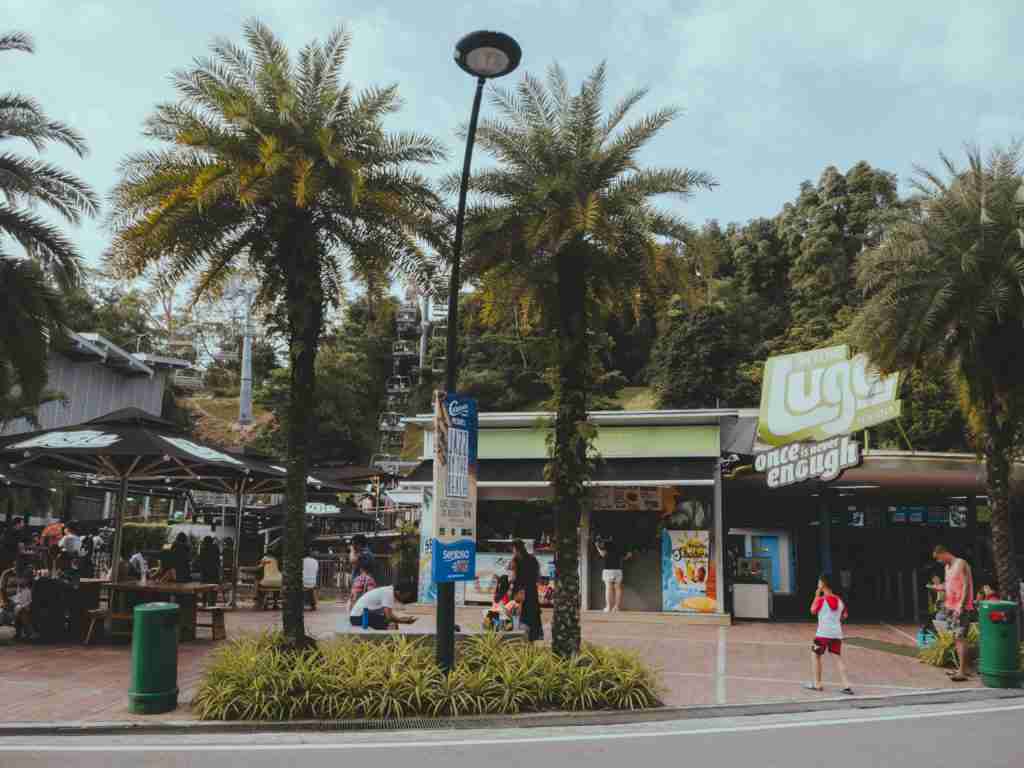 Usually for a single pass, you can ride the Skyride in Siloso Beach up to the top. Then ride the Luge going down the track from Imbiah Lookout. Either way, you will still go back from where you started. But as they say, "once is never enough" you may purchase multiple passes online or book 2 rounds via Klook for only 689 pesos.
Read More: Top Things To Do In Siem Reap
Gardens By The Bay (Supertree Grove free admission, Cloud Forest Dome and Flower Dome for 25S$ in Klook, and OCBC Skyway 8S$)
This part of Singapore will amaze you with its scenic nature. True to its name, Gardens by the Bay, is located just adjacent to Marina Bay and it's a famous spot for nature-loving people like us. The picturesque views make this place a favorite among the tourists. Not only that it gives a wonderful experience with plants, but the place also aims for sustainable development and conservation. One thing it differs from the other Singapore tourist attractions. The park consists of 18 Supertrees and 2 big domes; Cloud Forest and Flower Dome.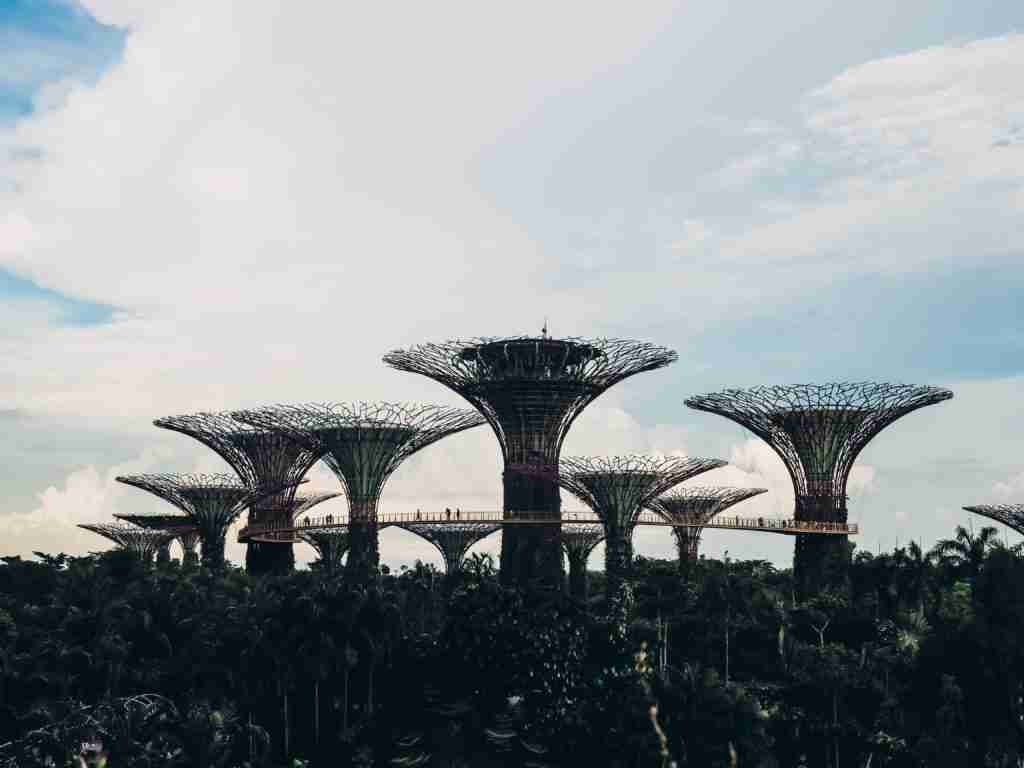 Supertree Grove is basically free; however, you can purchase pass for OCBC Skyway if you want to get up close with the artificial trees with its 128-meter long walkway. Be sure also to catch the Garden Rhapsody. It's a free light and sound show at 7:45pm and 8:45pm where the giant trees light up in different colors to music.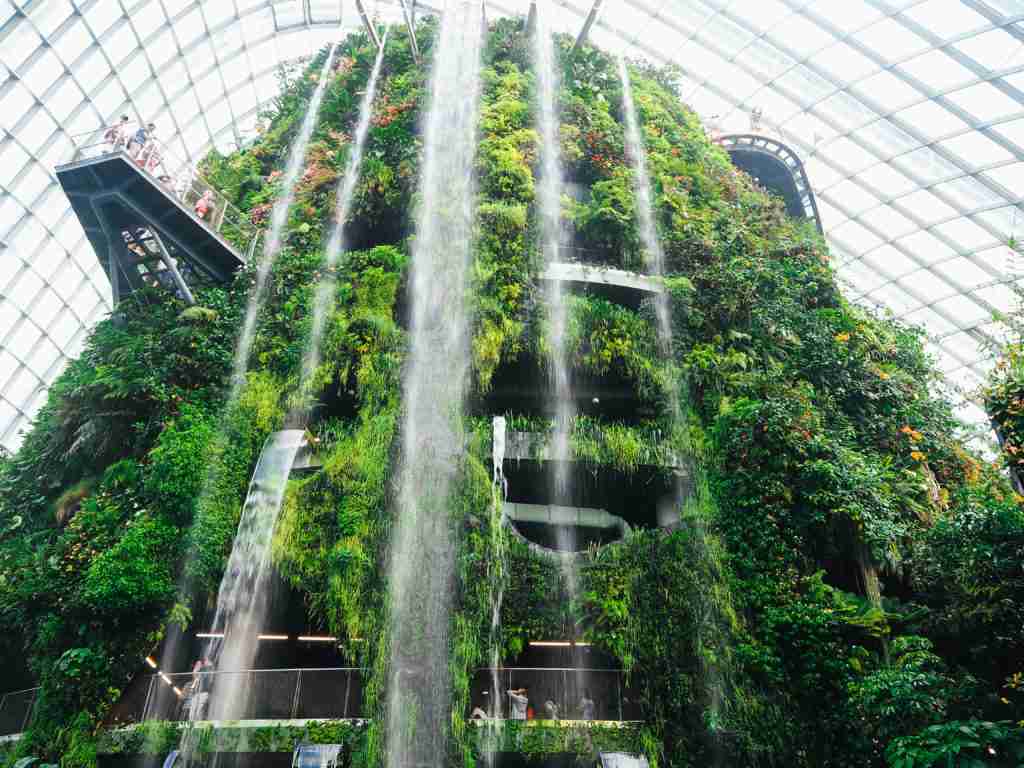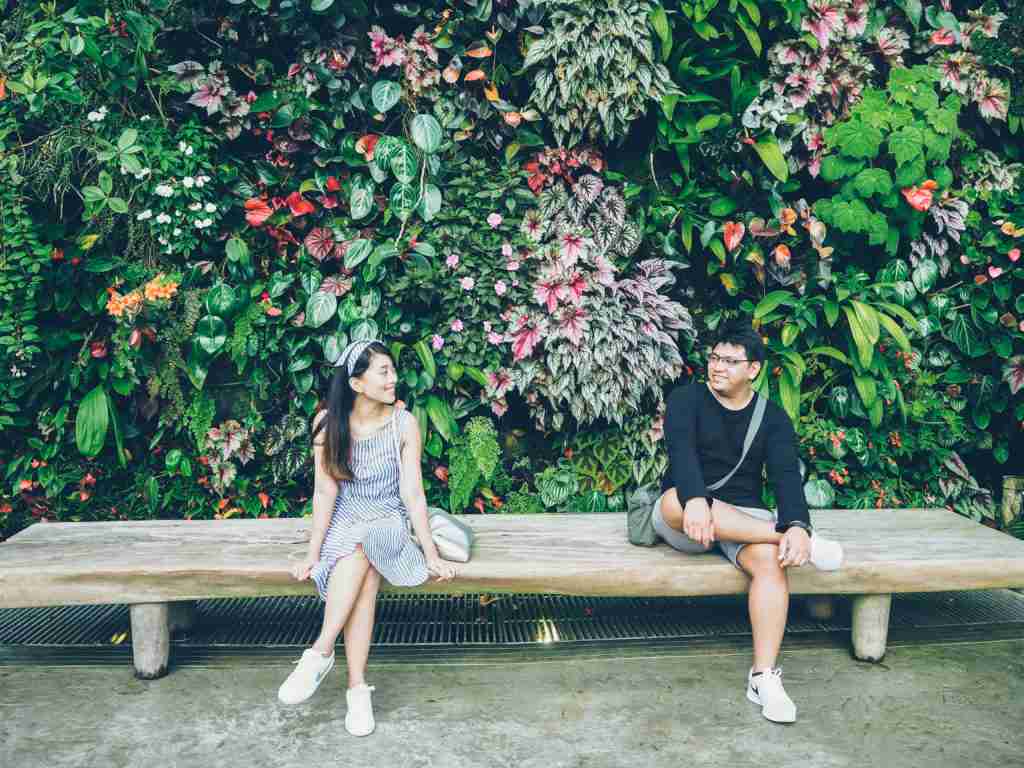 Cloud Forest, a smaller but taller dome than Flower Dome. It has the world's tallest indoor waterfall falling from a 35-meter mountain of lush vegetation.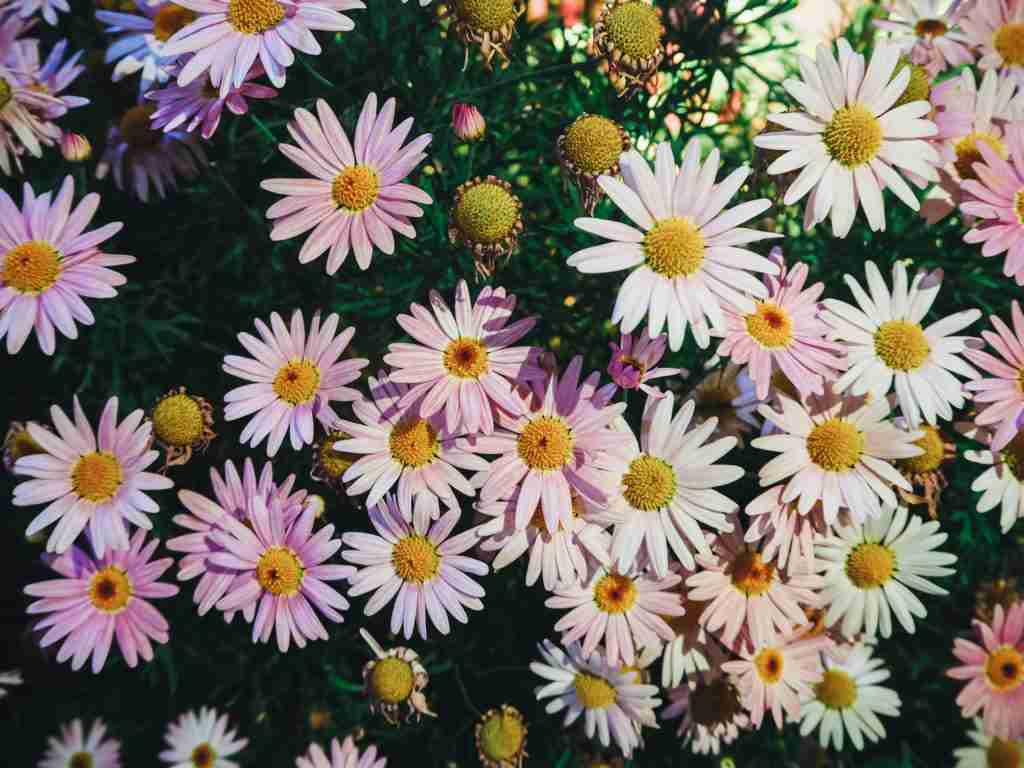 Flower Dome, on the other hand, is the largest glass greenhouse in the world as listed in the Guinness World Records on 2015. It has a wide variety of trees and flowering plants from across the globe giving the place a spring vibe throughout the year.
Buddha Tooth Relic Temple and Little India (free admission)
Visiting religious sites is a perfect time to know deeper the diverse culture of Singapore. If you notice the small city, it has a diverse populace which is made up of Chinese, Malays, Indians, and Asians from different origins. Not only it is the home of Islam due to its geographic location that is very near to Malaysia, Singapore also has a lot of other religious sites like Buddhism and Hinduism. Buddha Tooth Relic is a Chinese Buddhist temple and museum complex which houses a hundred Buddha statues located in the Chinatown district of Singapore. Now head to Little India, just across the Chinatown, to see the impressive Singapore's Indian community. You can see different merchandises about India; food, clothing, artworks, and souvenirs.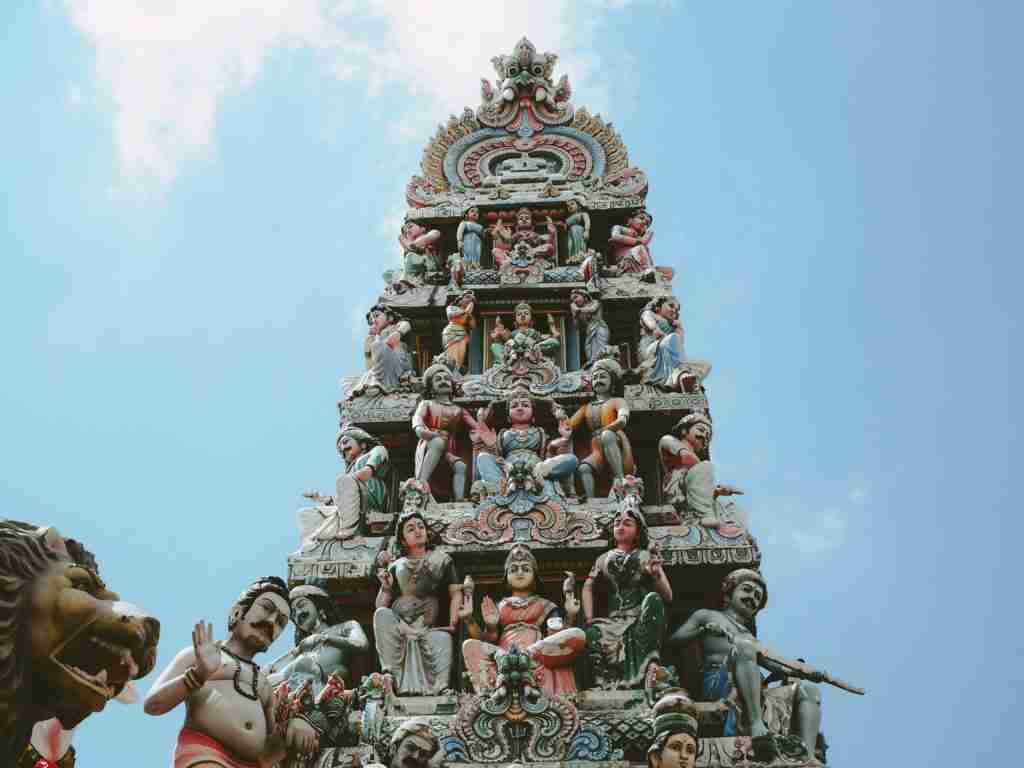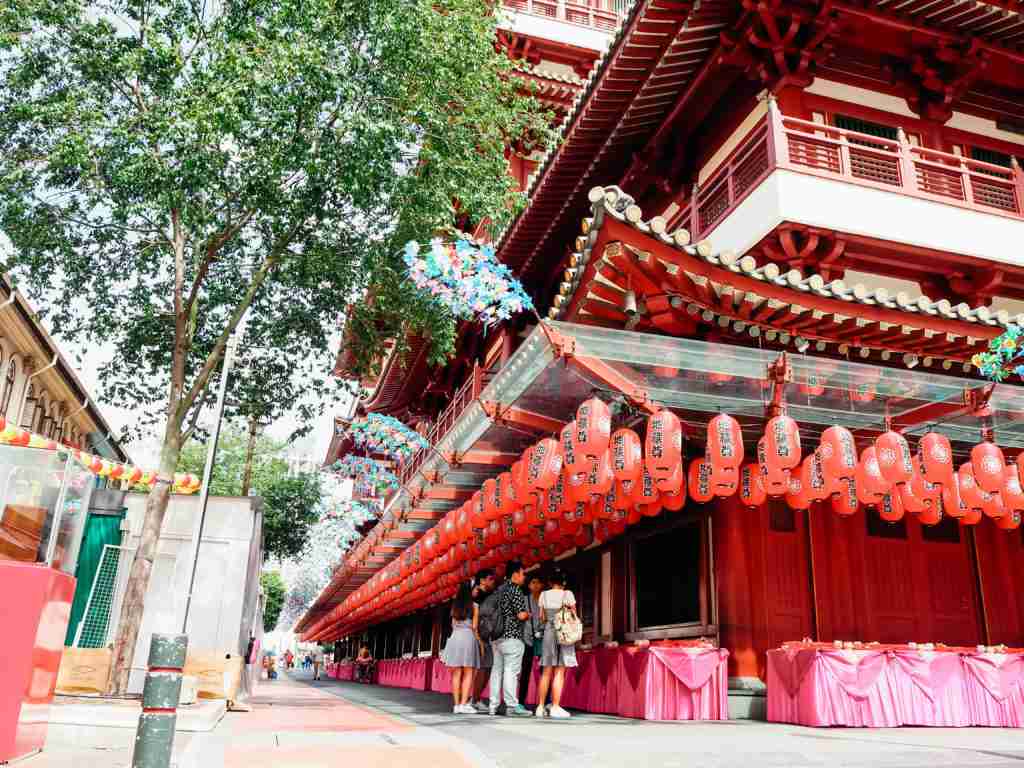 Merlion Park (free admission)
They say that to complete your travel experience in Singapore, you have to take a picture with Merlion. Fun fact! A Merlion is a mythical creature with a lion's head and the body of a fish. It's also the symbol of Singapore. The iconic Merlion can be found at the waterfront of Merlion Park. There's not really much to do anything here aside from photo-op but you may have your one of a kind dining experience in any of the establishments in the park overlooking the Marina Bay Sands Hotel.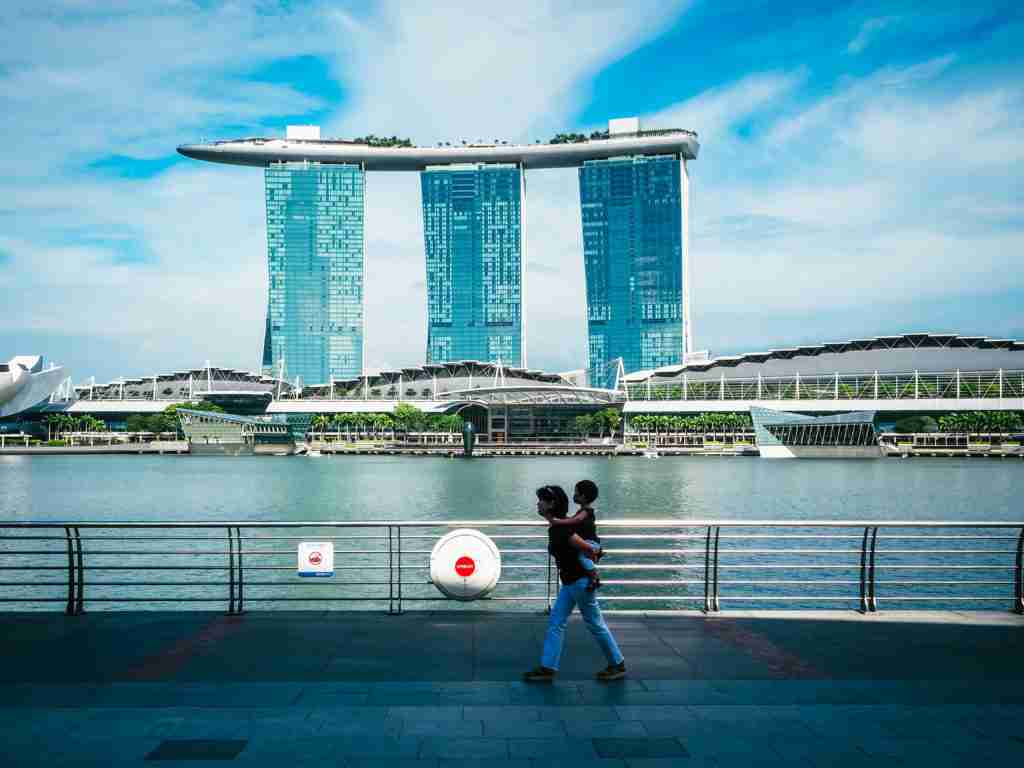 Marina Bay Sands (339S$ hotel room + 17S$ ArtScience Museum + Shopping + Dining)
Marina Bay Sands is one of the world's iconic structures. It is home to a three 55-storey towers luxury hotel and casino, ArtScience Museum, and The Shoppes. The Shoppes which comprises of world's most expensive boutiques. To witness the greatness of the architecture, try to cross to other side where Merlion Park is. This modern style simply shows how progressive the economy of Singapore.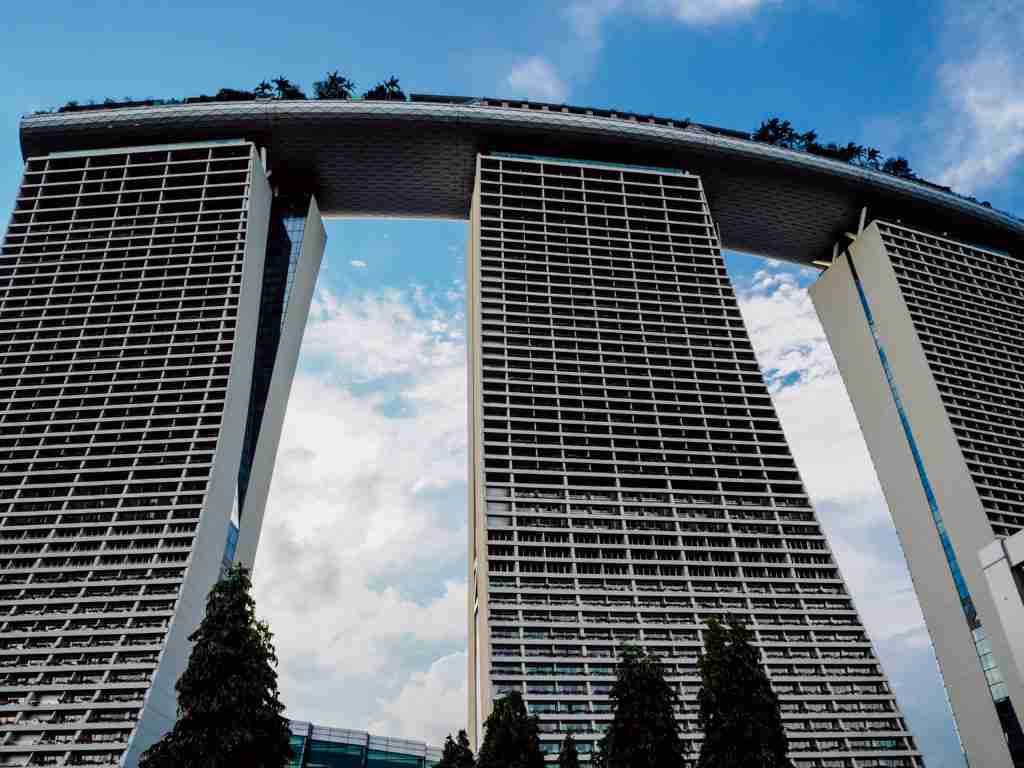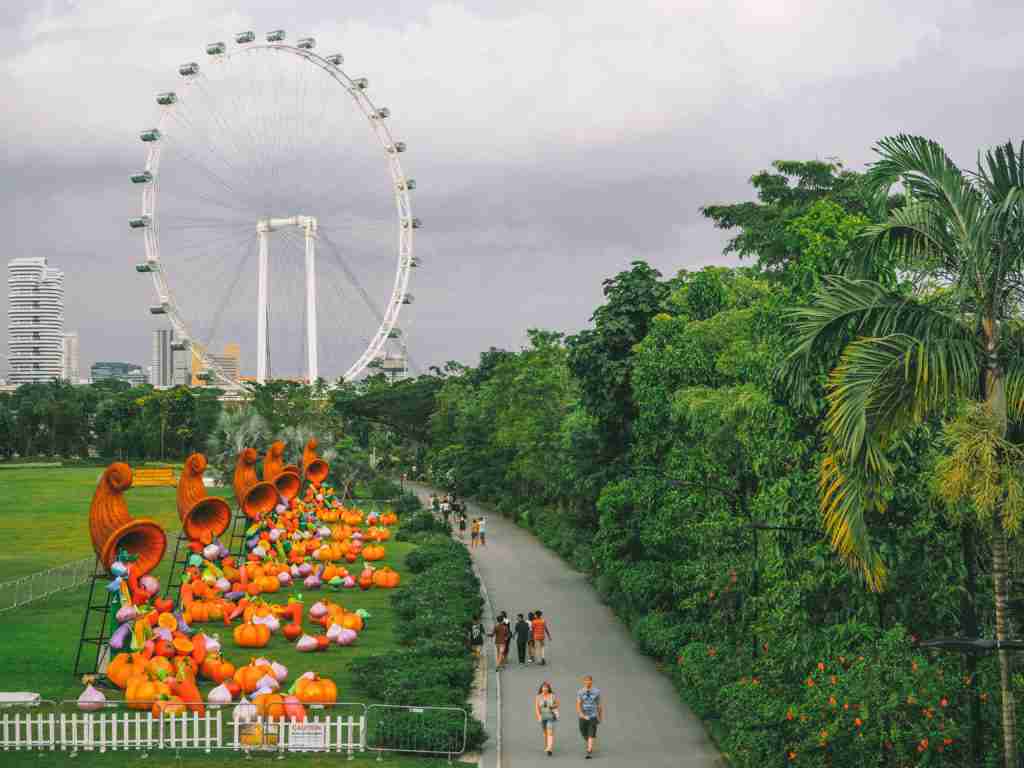 Booking a room in Marina Bay Sands Hotel will cost you around 339 S$ at the very least. This will allow you to use the facilities and of course to take a dip into the infinity pool. Book via Agoda. But don't get overwhelmed with the prices. In fact, some of the activities here are for free and if not you can enjoy for a cheap price. Have your dinner in Rasapura Masters food court located at Canal Level offering different cuisines such as Japanese, Italian, etc. Prices of the food vary depending on the stalls but most of meals cost only around 5-10 S$ each. Planning your stay in Singapore but not in Marina Bay Sands Hotel? Here's a hotel guide to Singapore that can help you.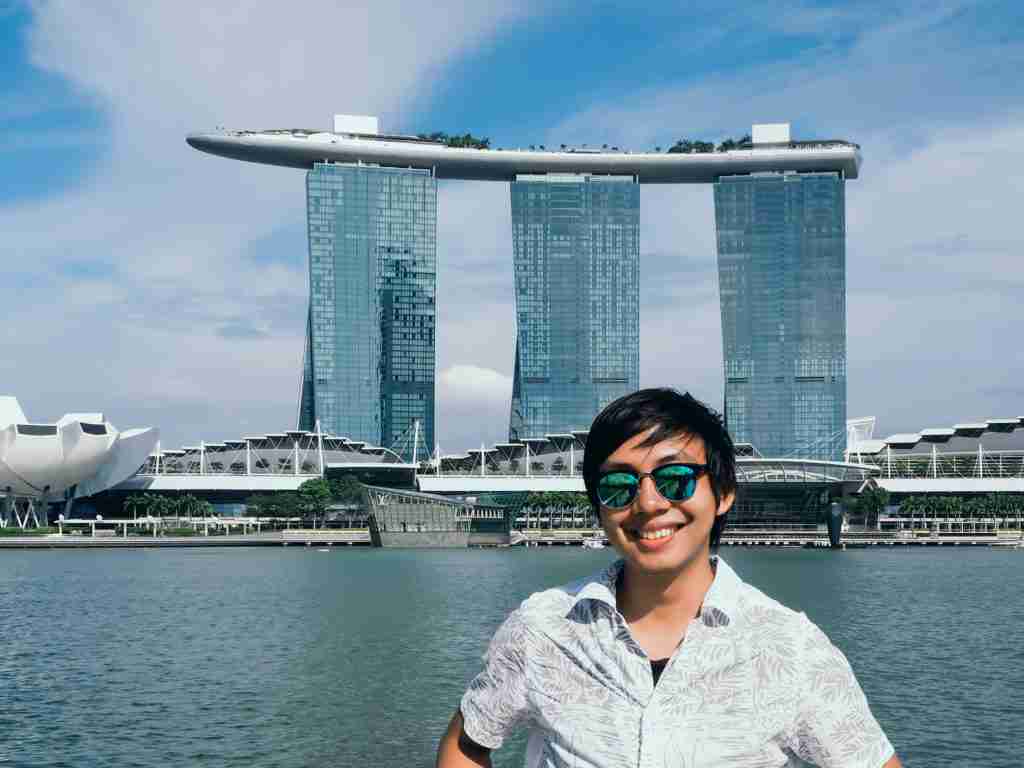 Orchard Road (depending on how shopaholic you are. haha!)
One more item from the list of Singapore tourist attractions is the Orchard Road. Besides Marina Bay Sands, there are plenty of other shopping centers in Singapore. To name a few, we have Bugis Junction and Chinatown. However, there is this 2-km shopping street that you'll surely love. The home of side-by-side lifestyle malls, Orchard Road is one of the favorite places to visit in Singapore. The place caters from average to high end brands.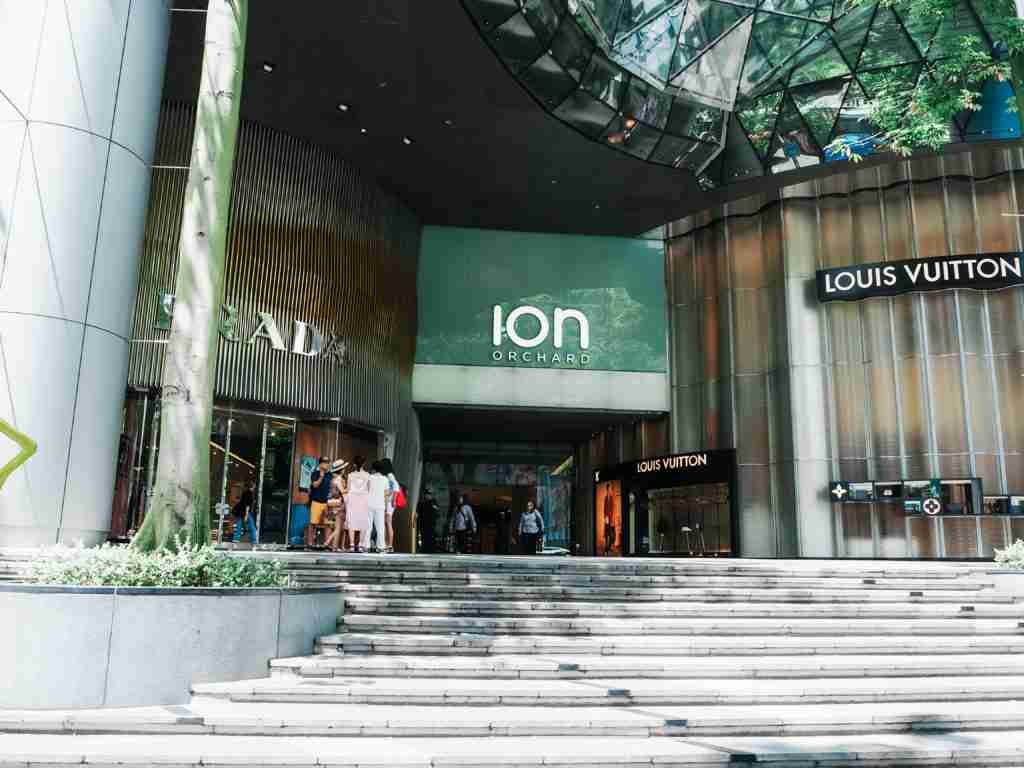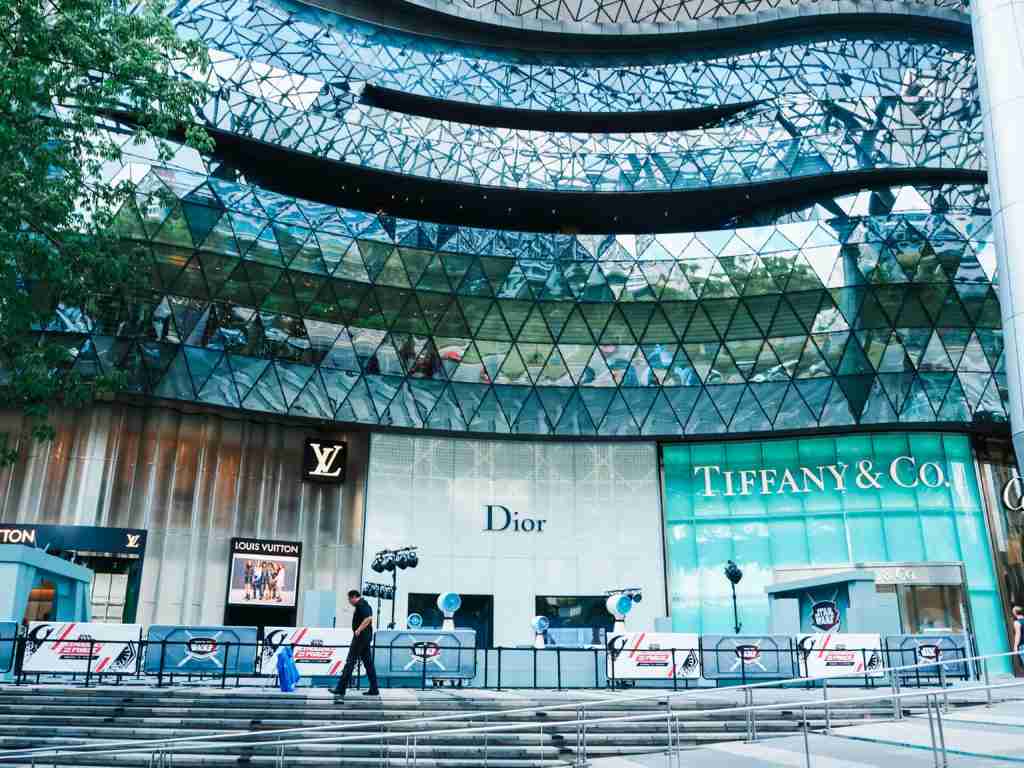 In the heart of the street, you will find Paragon standing majestically with its all-glass façade architectural style. The site consists of retail mall, medical suites and office property. ION Orchard is located not far from the Paragon. This modern style structure can be found at the end part of the Orchard street. And that houses impressive and world class brands. Most often also the street displays booths for promotion. By the time we went there, there was a pit stop for merchandises of Formula1. This place is not just a great venue for shopping but also to experience some kind of activities.
How did you like our list of Singapore tourist attractions? Comment down below if you think I've missed some spots.
Pin it for later.