This post was most recently updated on October 14th, 2018
This is the continuation of my Taiwan travel guide and itinerary for 6 days! If you haven't read it yet… what are you waiting for?
The Perfect Stay for Your Taipei Trip
I stayed in the super cool hostel in Taipei, the Space Inn Hostel. They've got the really good vibes going on with everything space-themed, from the uniforms of the staff, to the lobby, and up to rooms. This is located at the basement of building 51 in Hengyang Road with absolute bonus of having a game lounge, it's a sweet place to call home for a couple of days. I spent all of my 6-day trips in Taipei from here.
Space Inn Hostel
If you want to stay near Taipei Main station and Ximen station, I highly recommend Space Inn Hostel, which I stayed at, for my whole Taipei trip. Their attention to services and comfort makes for a very nice stay.
Read my reviews for Space Inn Hostel here. (soon)
6 Days Taiwan Travel Guide and Itinerary (Part Two)
DAY 3
Longshan Temple
Mengjia Longshan Temple is Taiwan's most well-known temple. Located in the Guangzhou Street, Wanhua District, this beautiful temple was built in 1738 by settlers from Fujian. Because of its historical and cultural significance Longshan Temple has been listed in any Taipei itinerary and is extremely popular amongst locals and tourists alike.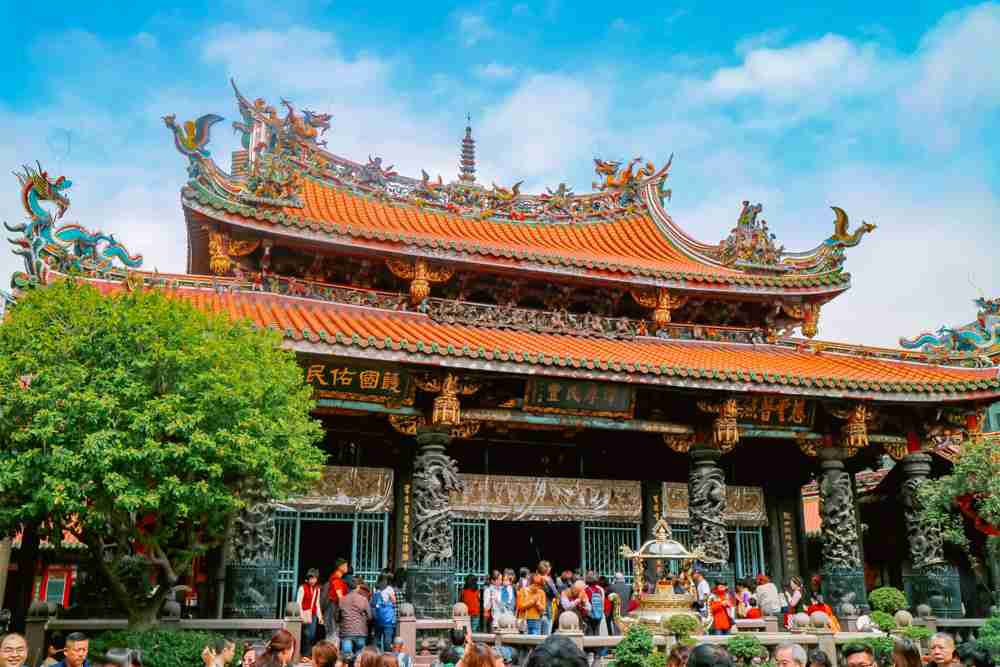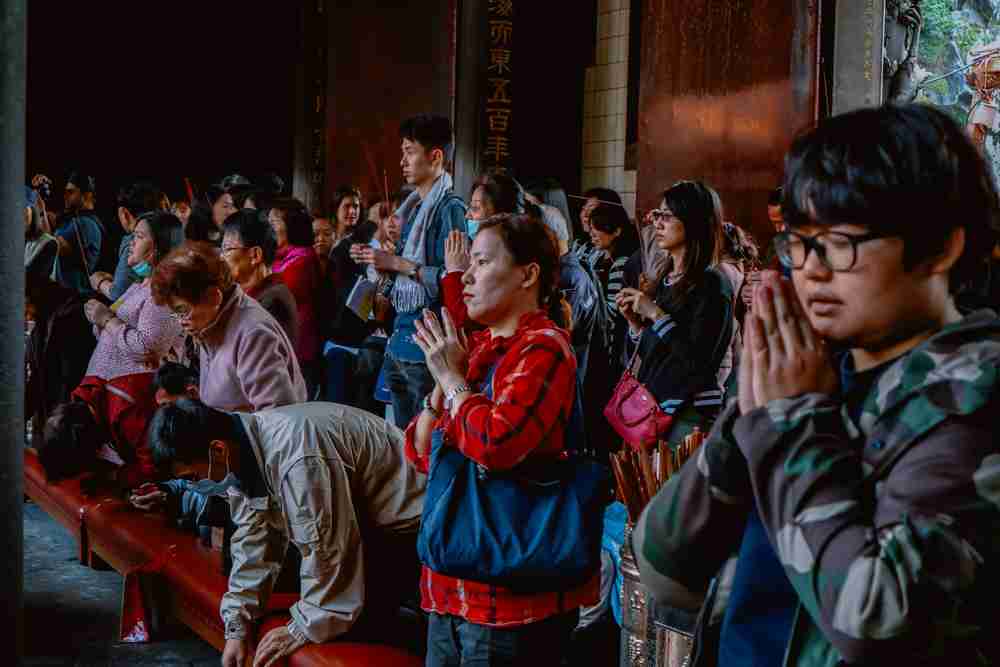 How to Get to Longshan Temple:
Take the Blue Line MRT. It's after Exit 1 from the Longshan temple MRT station.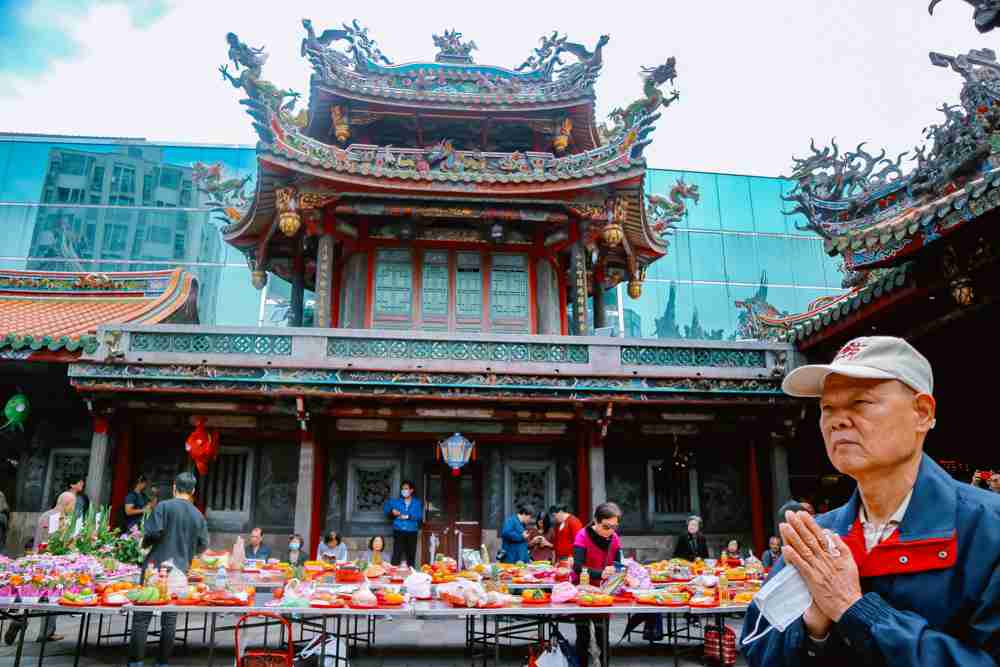 Bopiliao Old Street
Taiwan is home to a lot of night markets, street-foods, souvenir shops, and stores selling items from around the world. But there's a place in Taipei when you can enjoy old buildings made up of orange bricks. Mostly tourists go to the area to take photos but be sure also to try the food hubs nearby.
How to Get to Bopiliao Old Street:
Not too far from Longshan Temple, the Bopiliao Old Street is located west of the Longshan temple. Just walk for a few blocks.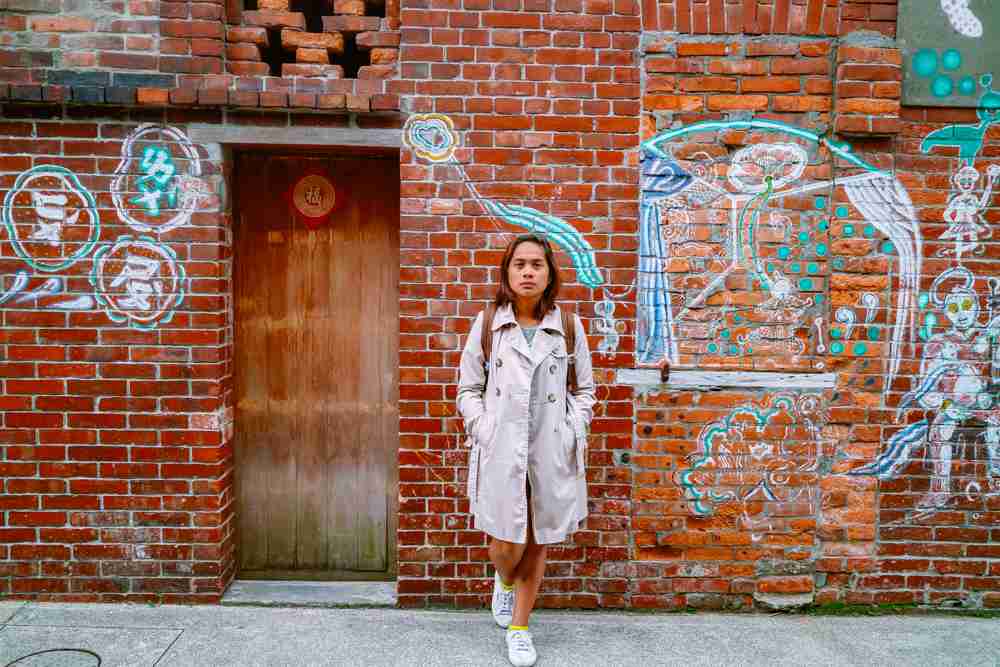 Chiang Kai-Shek Memorial Hall
A trip to Taiwan wouldn't be complete without a visit to the most prominent historical landmark, the Chiang Kai-shek Memorial Hall. It's a tribute to the former President of the Republic of China, Chiang Kai-shek. The Memorial Hall has 89 steps symbolizes the age when Chiang Kai-shek died. On your way down the hall, you'll see the National Theater on your left and the National Concert Hall on your right and the Liberty (Freedom) square in front.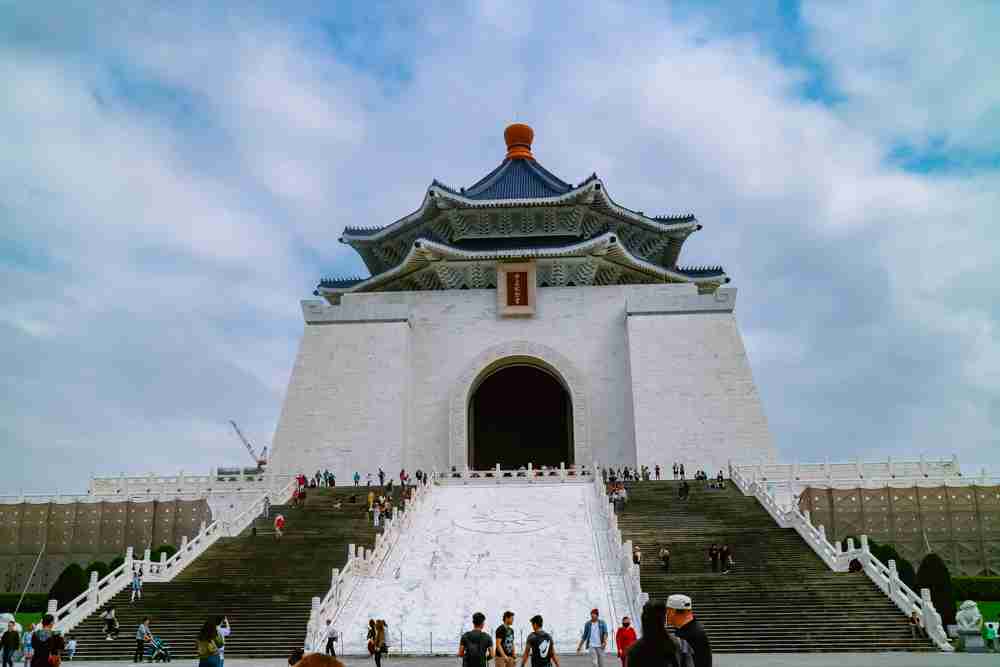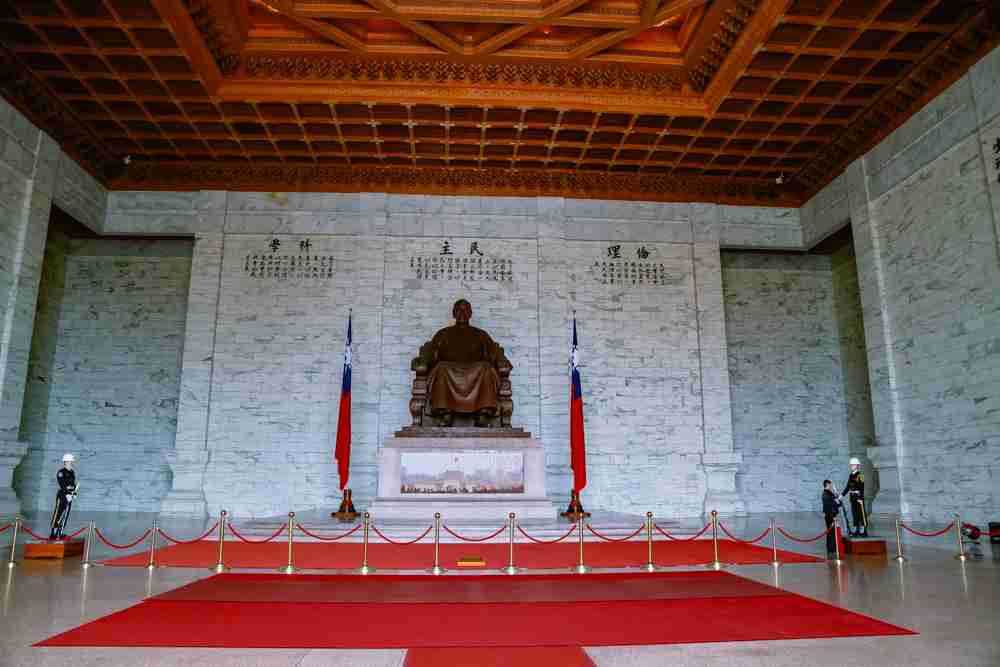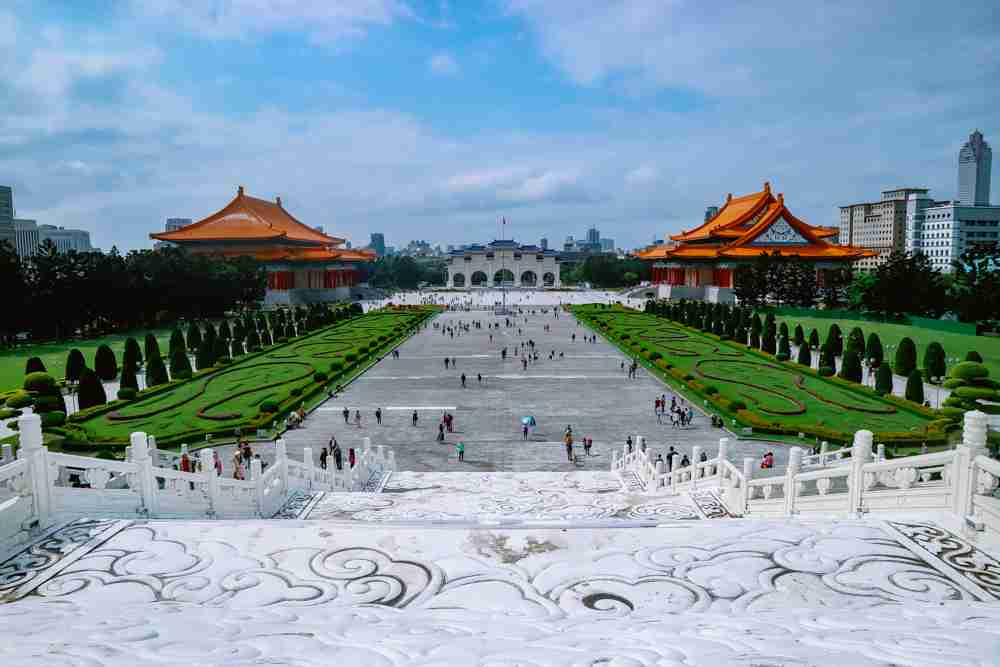 How to Get to Chiang Kai-Shek Memorial Hall:
Take MRT to Chiang Kai Shek Memorial Hall on Danshui Line.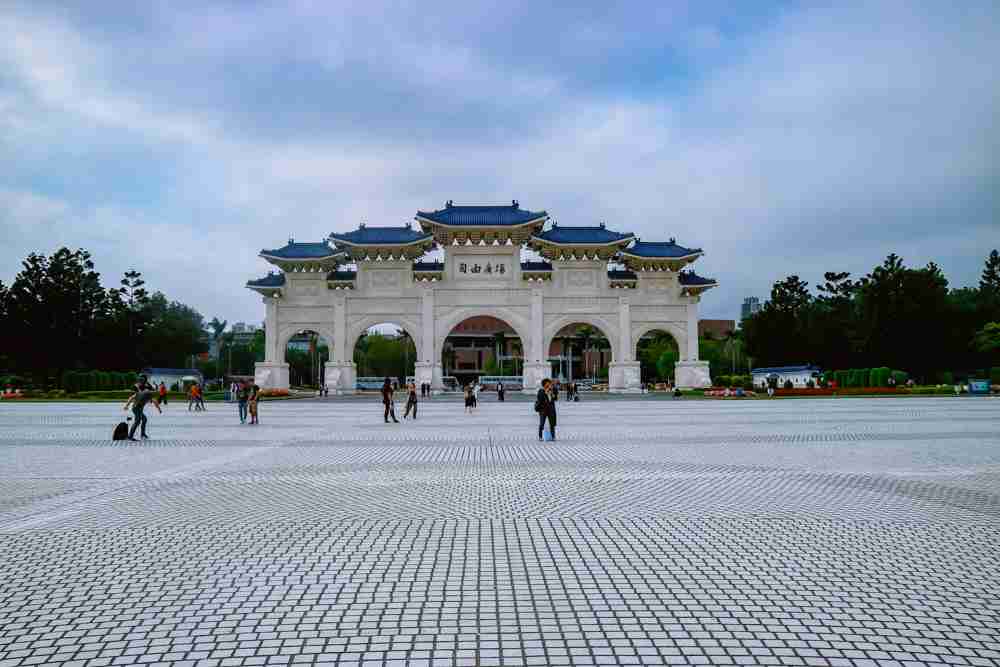 Elephant Mountain
One of the easiest trails I found in Taiwan is the Nangang District hiking trail in the Elephant Mountain. It's the most visited place when you want to see the best view of Taipei 101. Once the sun goes down, the view from the Elephant Mountain is an even more spectacular sight to see. They also offer different trails in the mountain depending on the places you want to visit.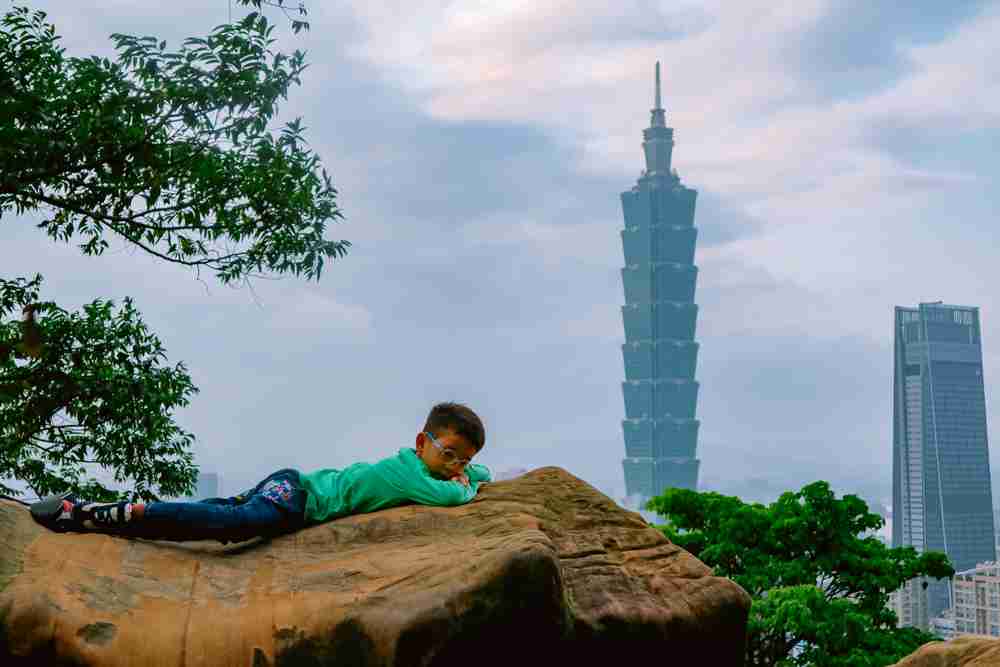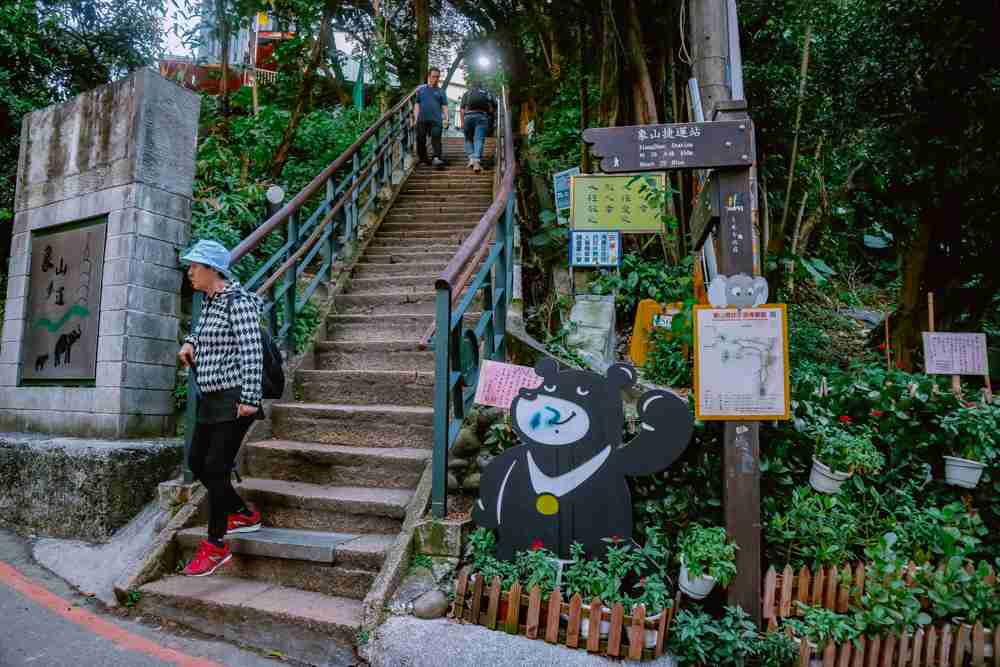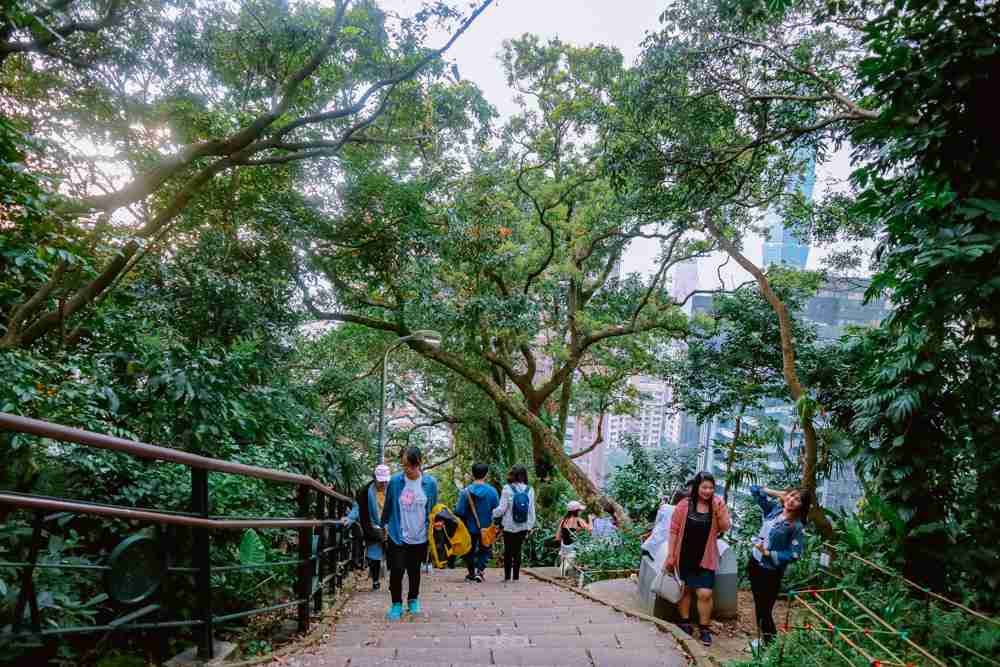 How to Get to Elephant Mountain:
Take the red line on the MRT going to Xiangshan. It's the last stop on the line, after Taipei 101 station. Take the exit 2 and you'll see signs for the hiking trail to the left.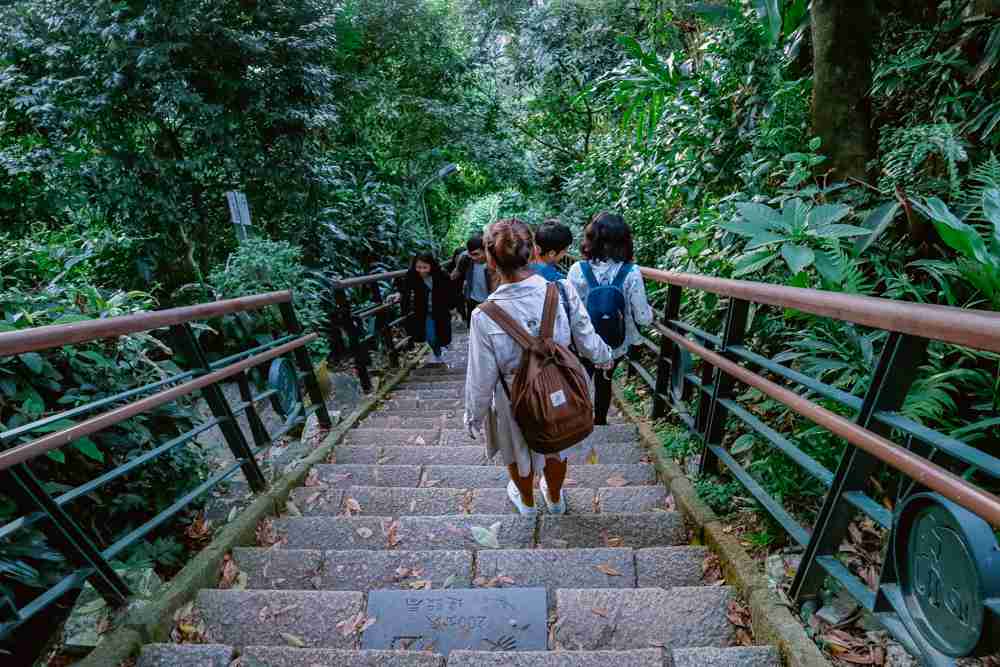 Taipei 101
Taipei 101 is a beautiful and bright building that caters most of the financial businesses and was once officially classified as the world's tallest building in 2004. The design of the skyscraper is quite impressive and it is a special sight to see at night.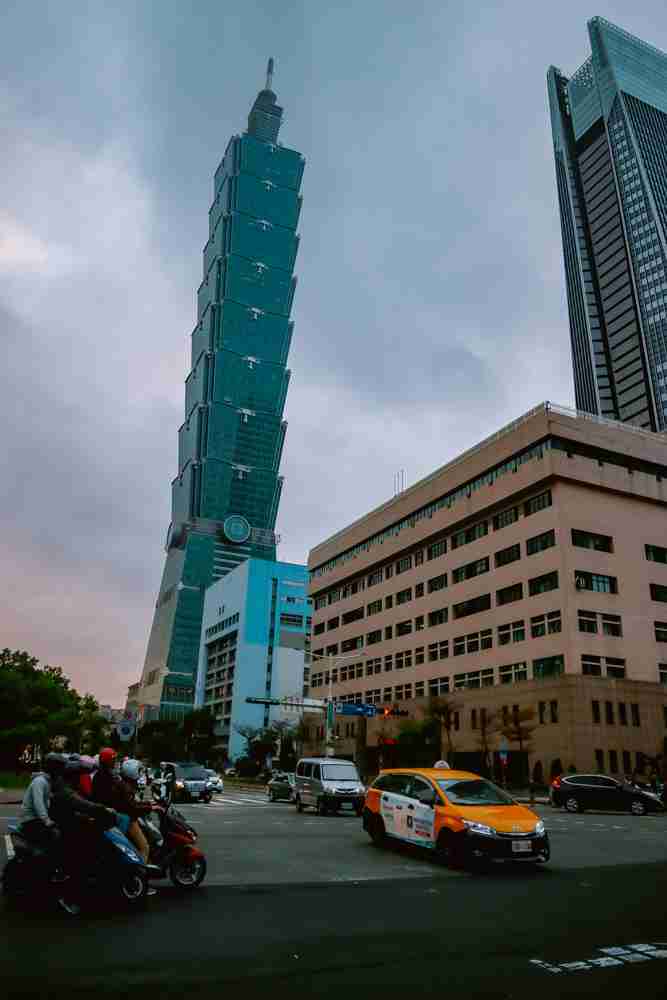 How to Get to Taipei 101:
Take the Red Line MRT to Taipei 101 station(Xiangshan).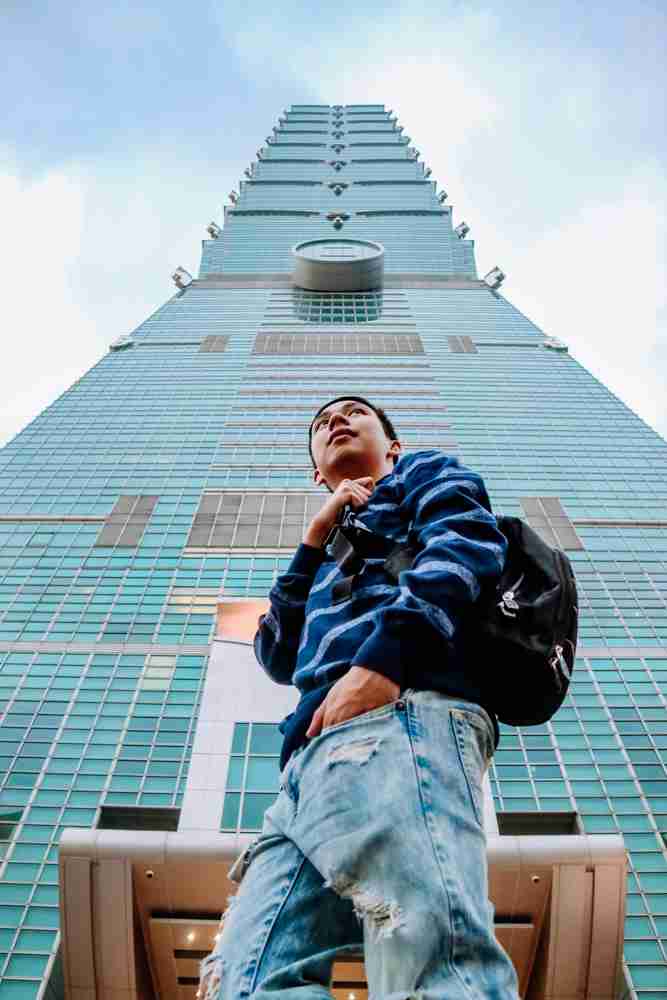 DAY 4
Yangmingshan National Park
If you want a nature experience in Taiwan that will make your heart skip a beat, then visiting the Yangmingshan National Park is perfect for you. Further north of Taipei, you'll find Yangmingshan National Park, an area known for numerous hiking trails and hot springs. Each trail has different scenery, depending on the preference of the visitor. You can choose among a pond, a hanging bridge, grassland trails, and the stunning view of Mt. Qixing, the highest volcano in Taiwan. In addition to these, Yangmingshan National Park area is also rich in Sulphur—mining was popular before they stopped its operation; however the mining effects are still visible to some parts of the national park.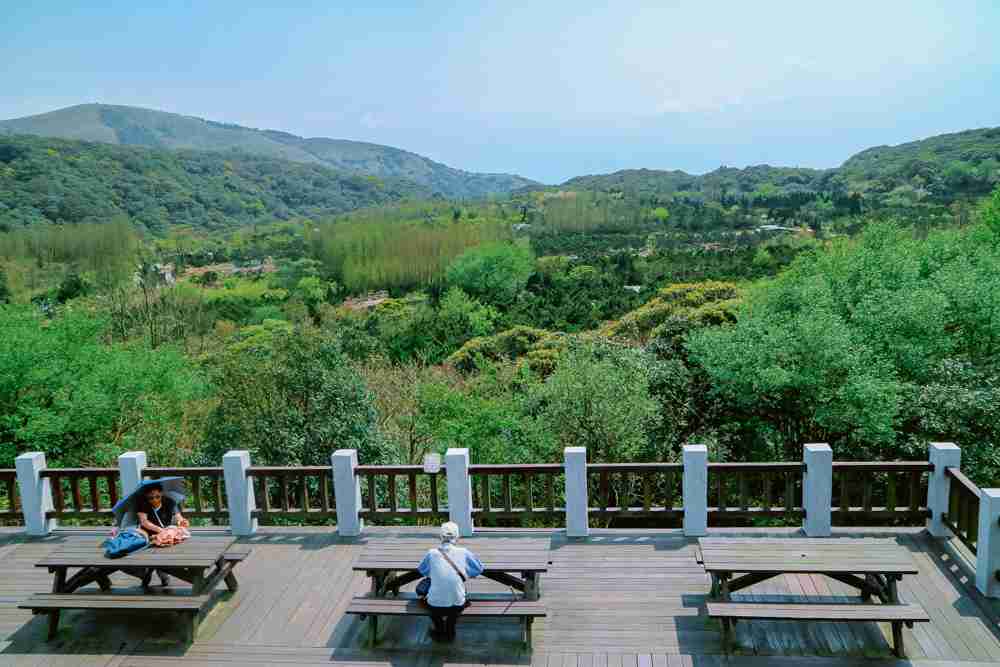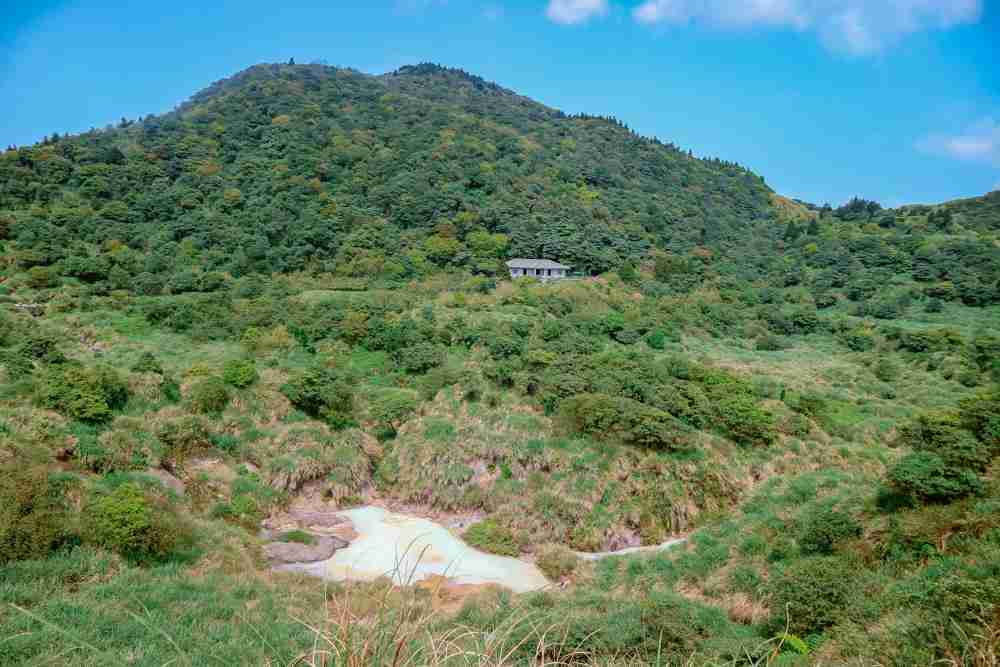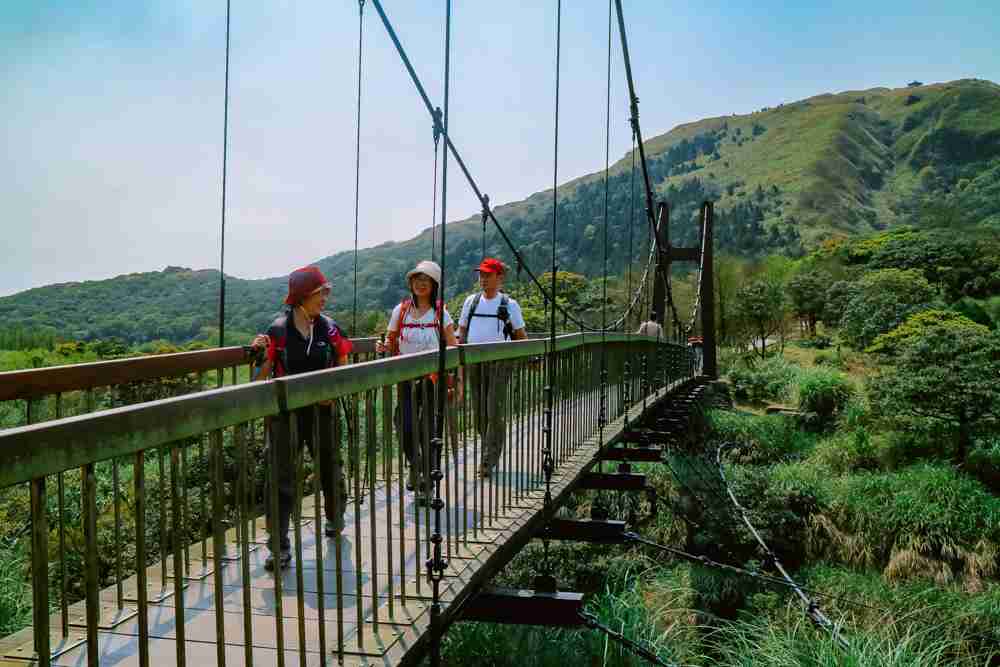 Actual Experience:
Unlike any other trail here in the Philippines, the hiking experience in Taiwan was all organized. From the visitor's information where you can have a glimpse of the all the trails on a high-tech screen and have an idea on which ones you want to choose, up to the trails itself with concrete surfaces making it easier to reach the areas. I suggest that you spend 1-2 days here as there are a lot of things to see and enjoy. Although I didn't notice any accommodation available in Yangmingshan, it isn't that hard to commute so I guess you can go back the other day here. Much to our delight, we were also able to witness cherry blossoms during our visit. Flower festival usually runs between March and April.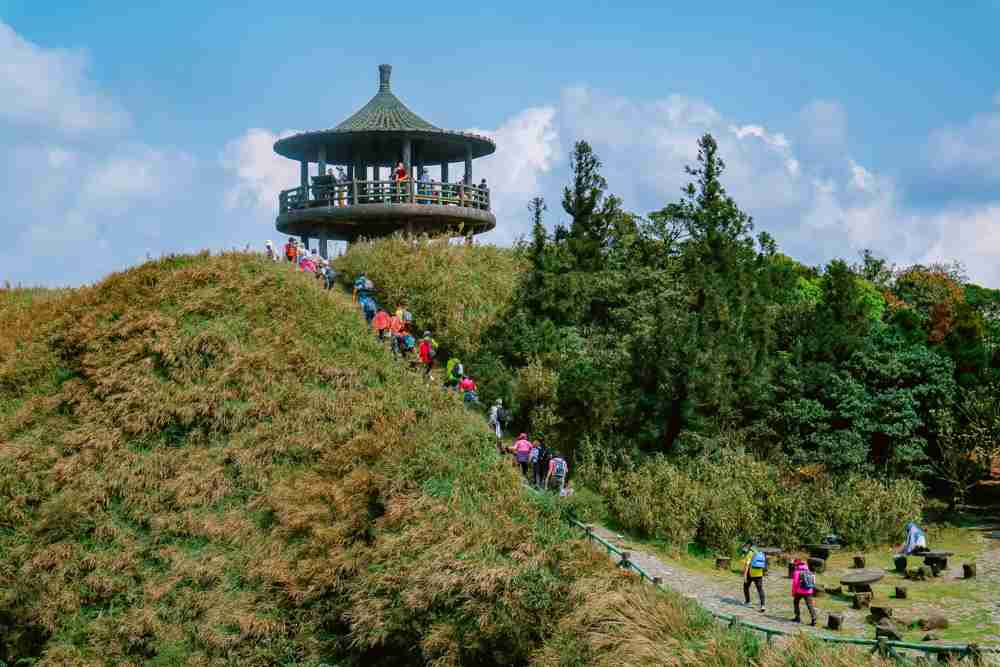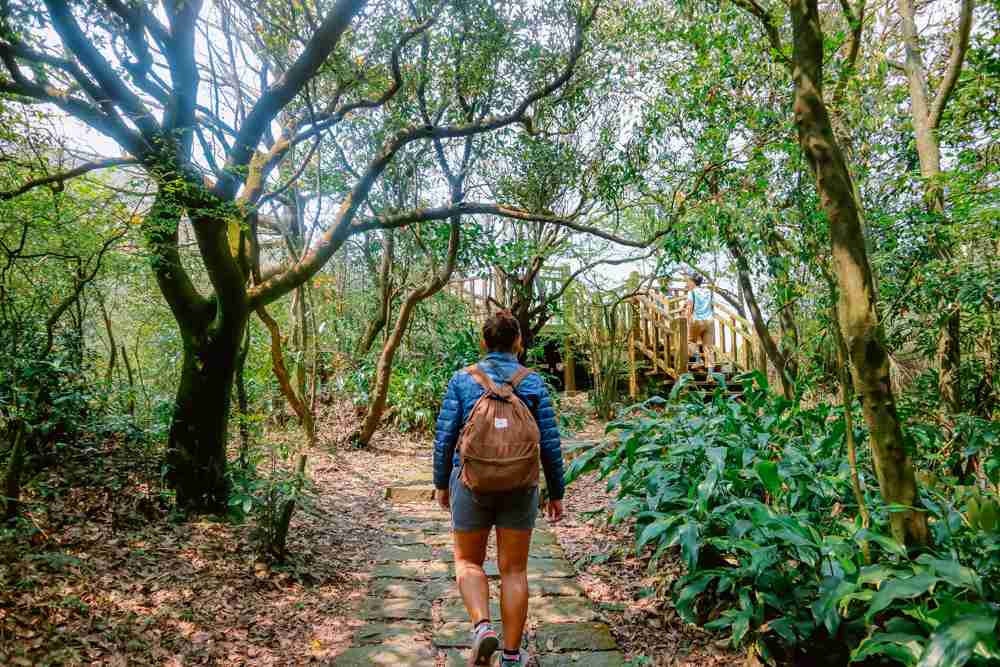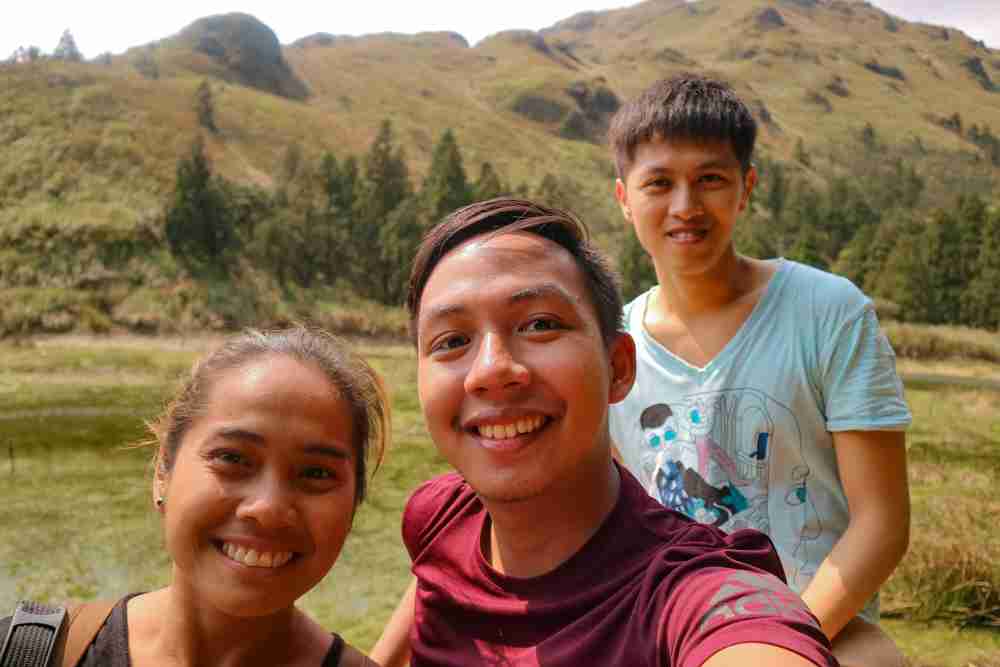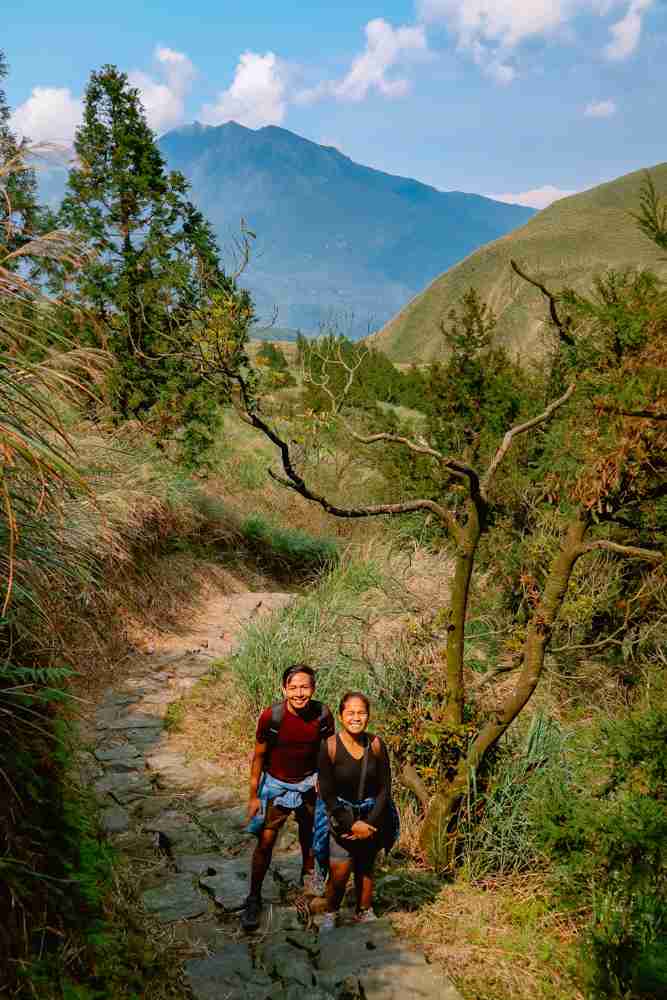 How to Get to Yangmingshan National Park:
We rode bus 260 from Taipei Main Station. The fare is 15NTD and it took us about 45 minutes. Alternatively, you can ride MRT to Jiantan station (Red Line), exit on Shilin Night Market, and walk to the left-side bus station. Take small bus S15 or S17 to Yangmingshan station with fares costing the same 15NTD. The area has a few shops like 7/11 and Starbucks where we actually had our breakfast and bought some trail foods.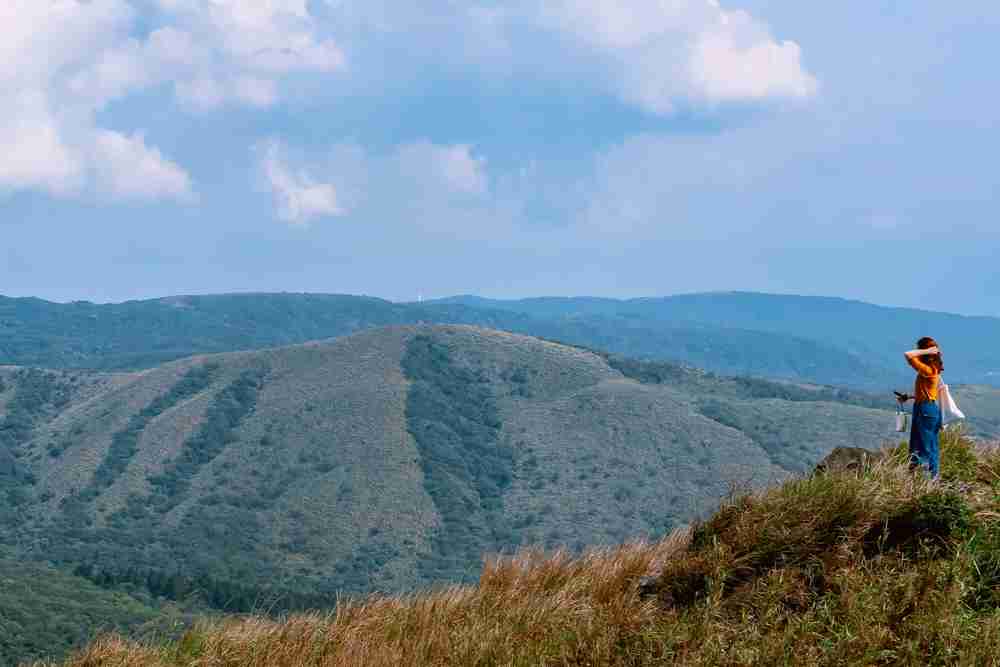 DAY 5
Tamsui District
Spend the fifth day of your Taiwan itinerary exploring Tamsui, the seaside town that once played a critical role in international trading.  As you head into the town, you'll cross Longshan Temple and Danshui Church which founded by a Canadian missionary George Leslie Mackay. They made him statues that can be found in the riverbanks for his contributions. Other tourist attractions in this place include the Fort San Domingo, the Fisherman's Wharf, and the Customs Wharf. Lastly, you may spend the by watching the northern coast as the sun goes down.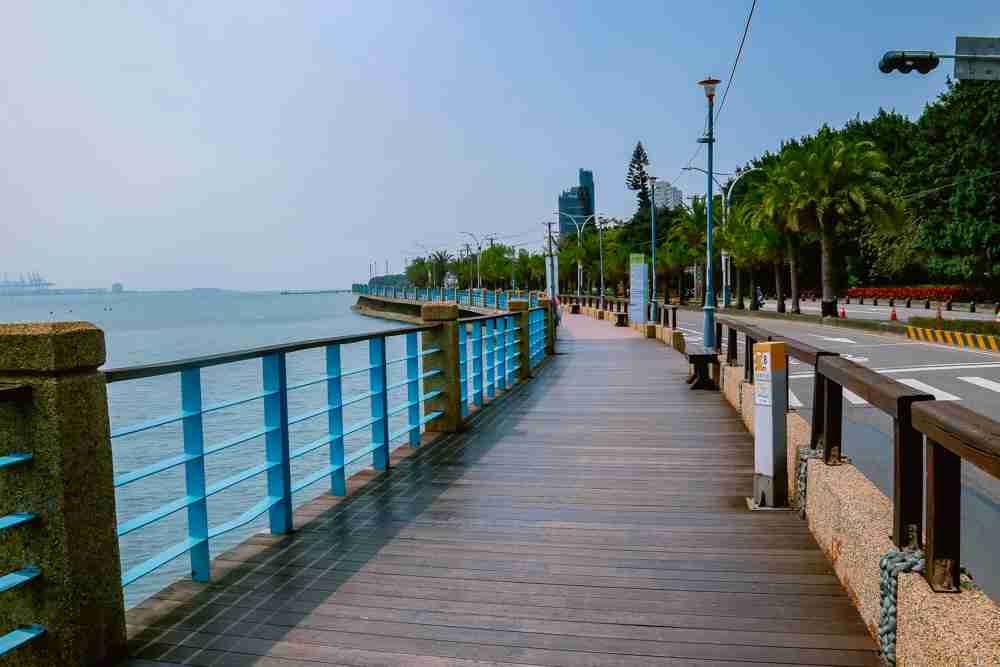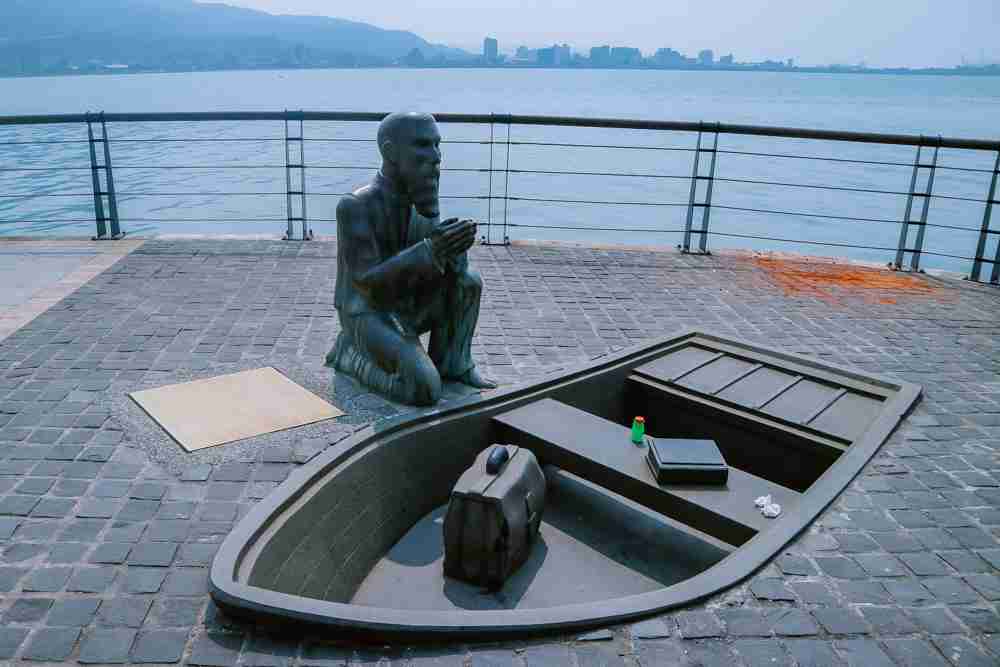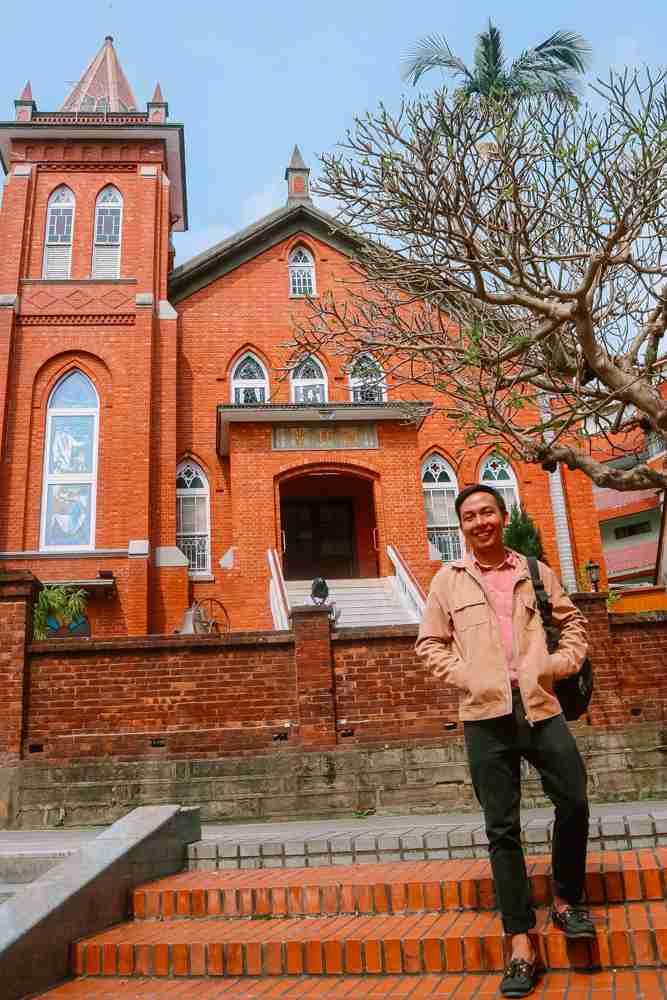 How to Get to Tamsui District:
From Taipei Main Station, ride train going to Tamsui. It's the last station of the Red Line.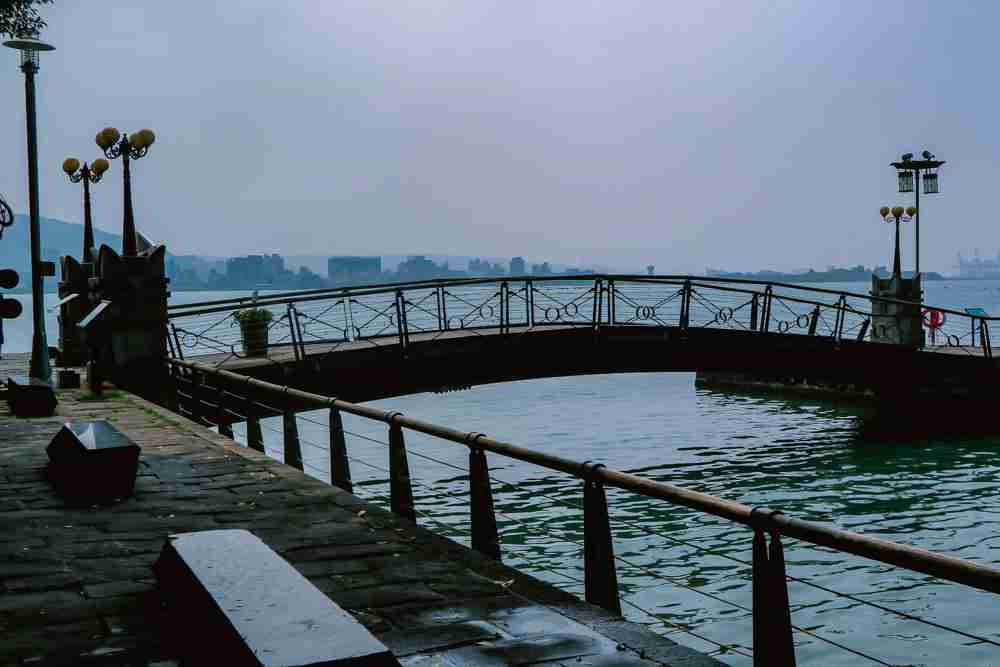 DAY 6
Huashan 1914 Creative Park
On the sixth day of your Taiwan itinerary, take things a little slower after a busy week of roaming around Taiwan.  Head to Huanshan Cultural Park and take a look of the large-scale exhibitions and installations.  The area is also a ground for the creative and cultural enthusiasts.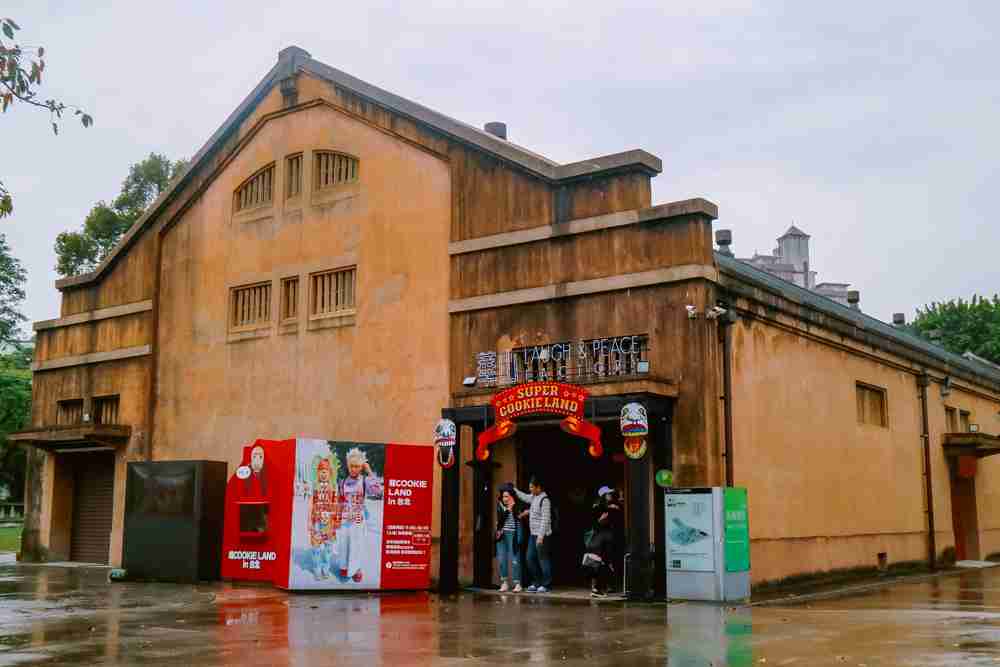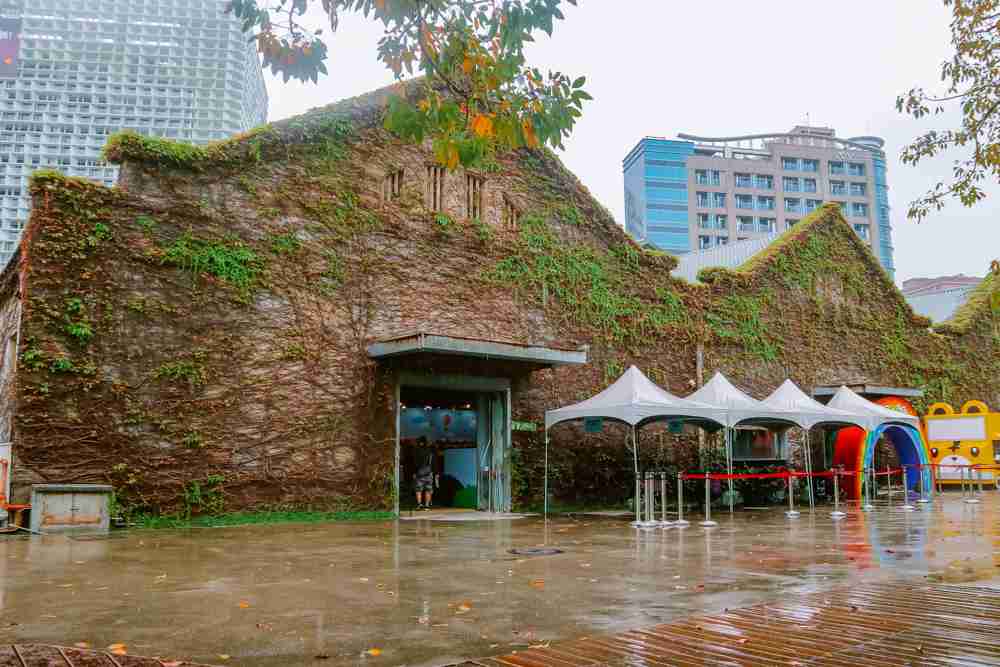 How to Get to Huashan 1914 Creative Park:
To reach Huashan 1914, go to Zhongxiao Xinsheng MRT exit 1 and follow signs to the creative park.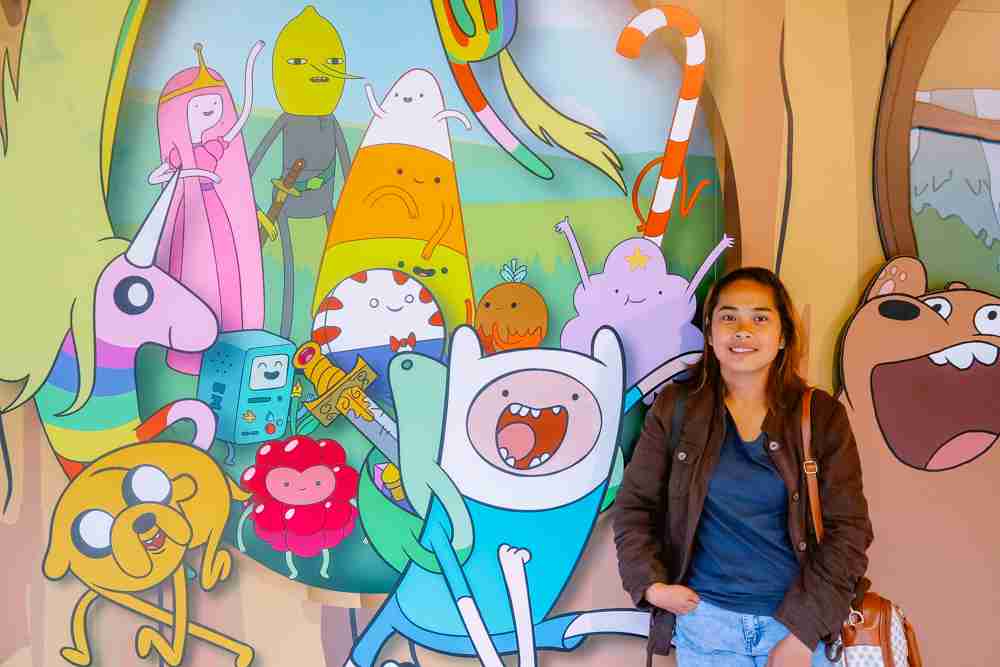 Museum of Contemporary Arts Taipei
After the visit in Huanshan, plan to spend the afternoon at the Museum of Contemporary Arts. When we visited the museum, we were able to see the installation and exhibit of American photographer Steve McCurry. Entrance fee to museum only costs 50 NTD.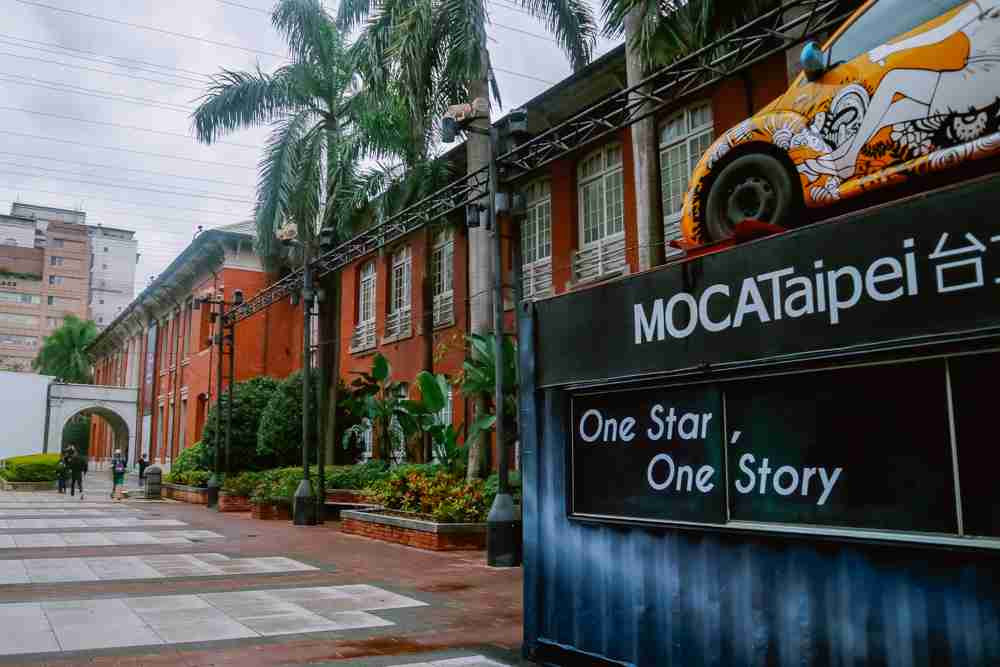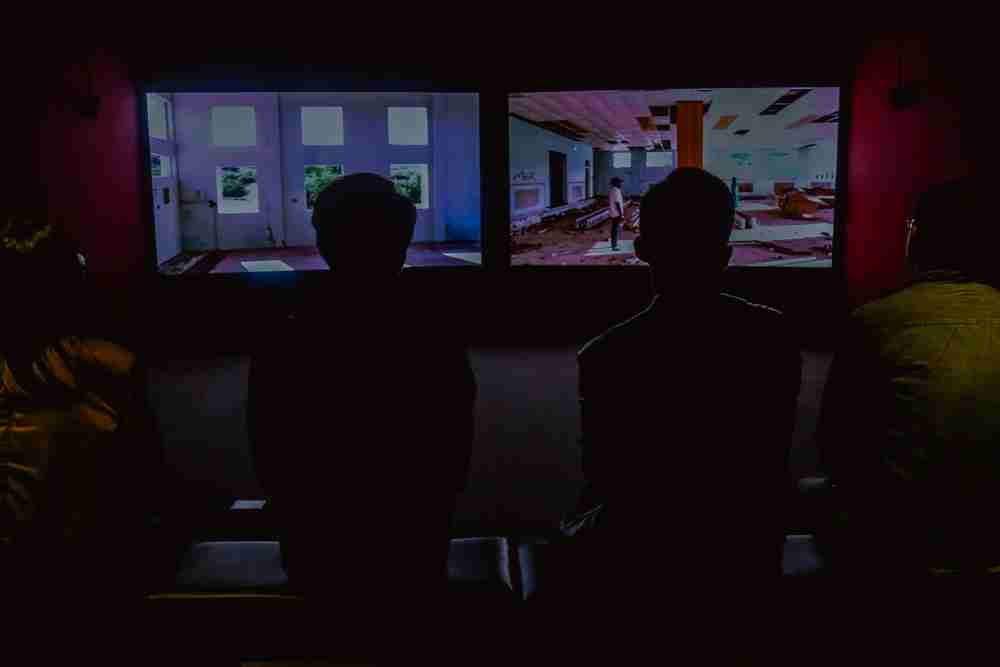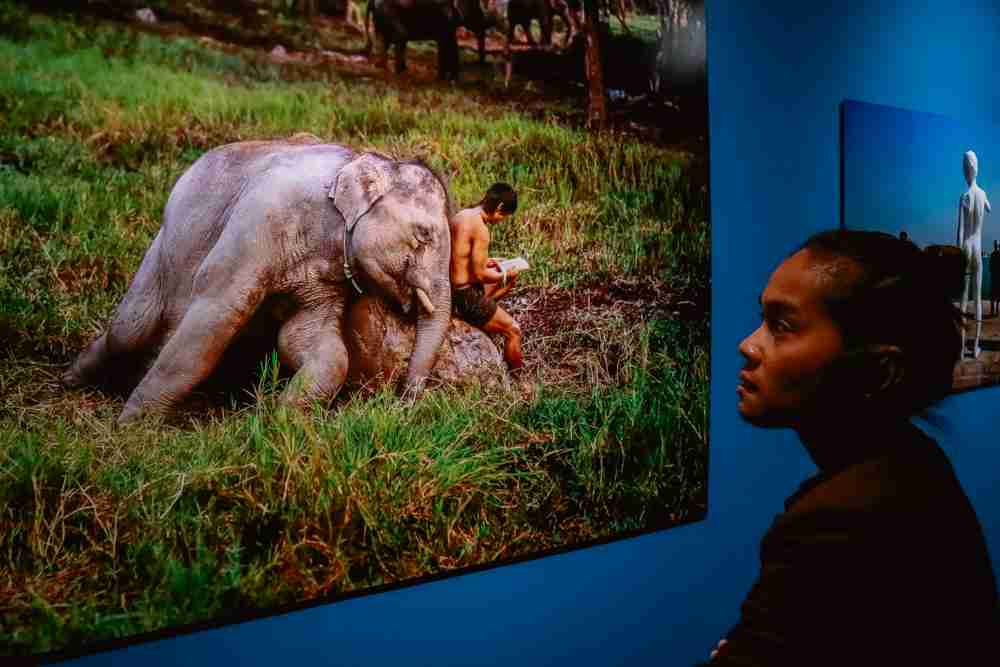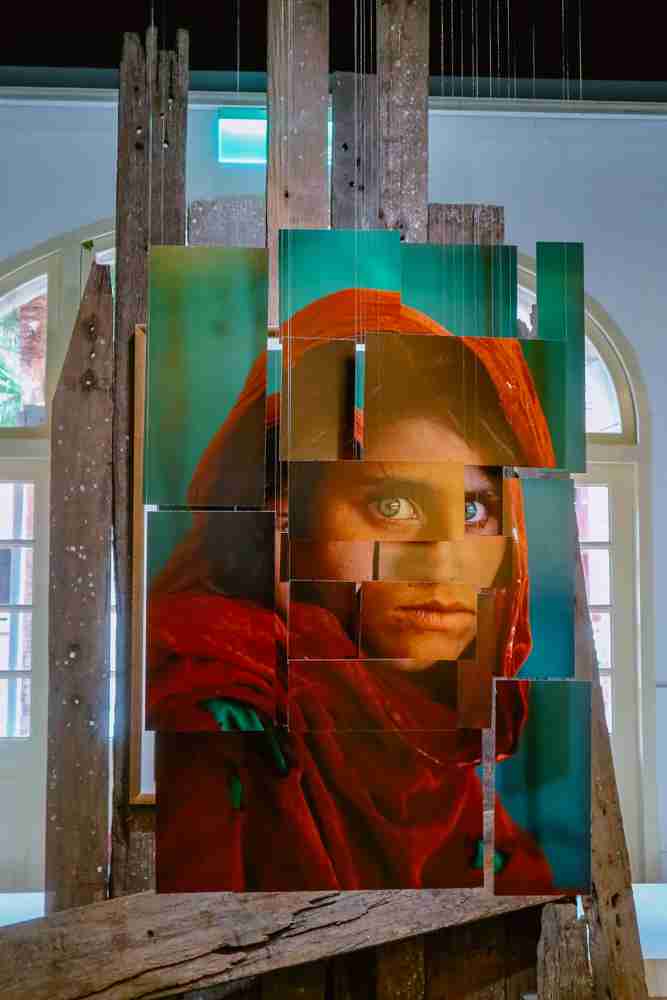 How to Get to Museum of Contemporary Arts Taipei:
Take the MRT Red Line to Zhongshan station, then take the elevator at exit 3 or 4 on Chang'an W. Road.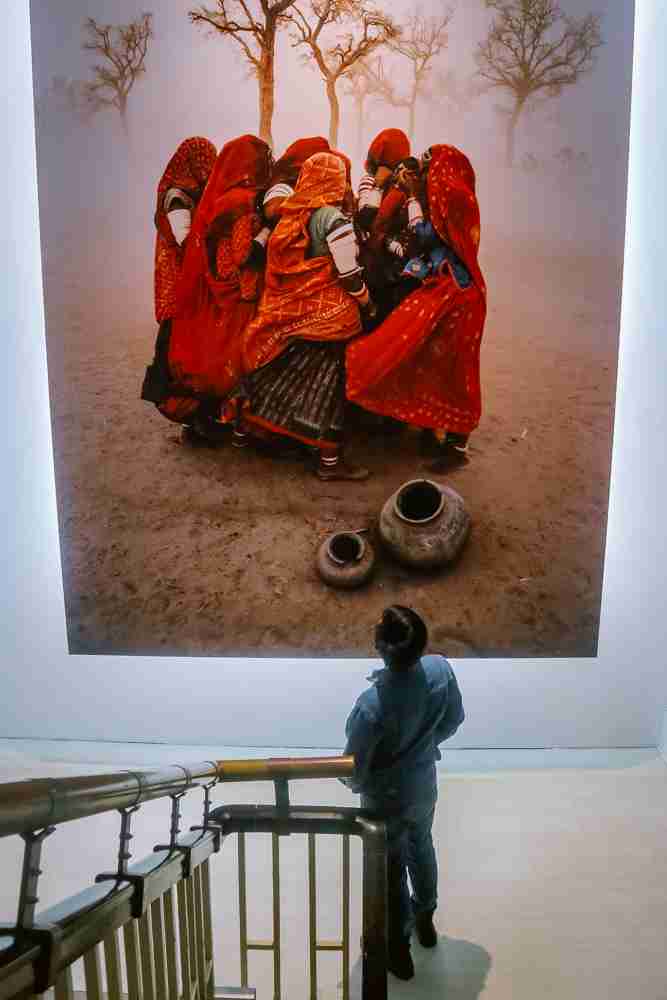 Other Taiwan Destinations
These places were actually included in our initial plan of Taiwan travel guide and itinerary but due to some reason we weren't able to visit the landmarks. Snow Mountain was closed during our travel so the driver had to cancel the tour, which also includes Qingjing Farm, The Old England, and the Swiss Garden. If you have spare time or if you're more a countryside type of person, I would definitely recommend to add these in your Taiwan itinerary.
Taichung Rainbow Village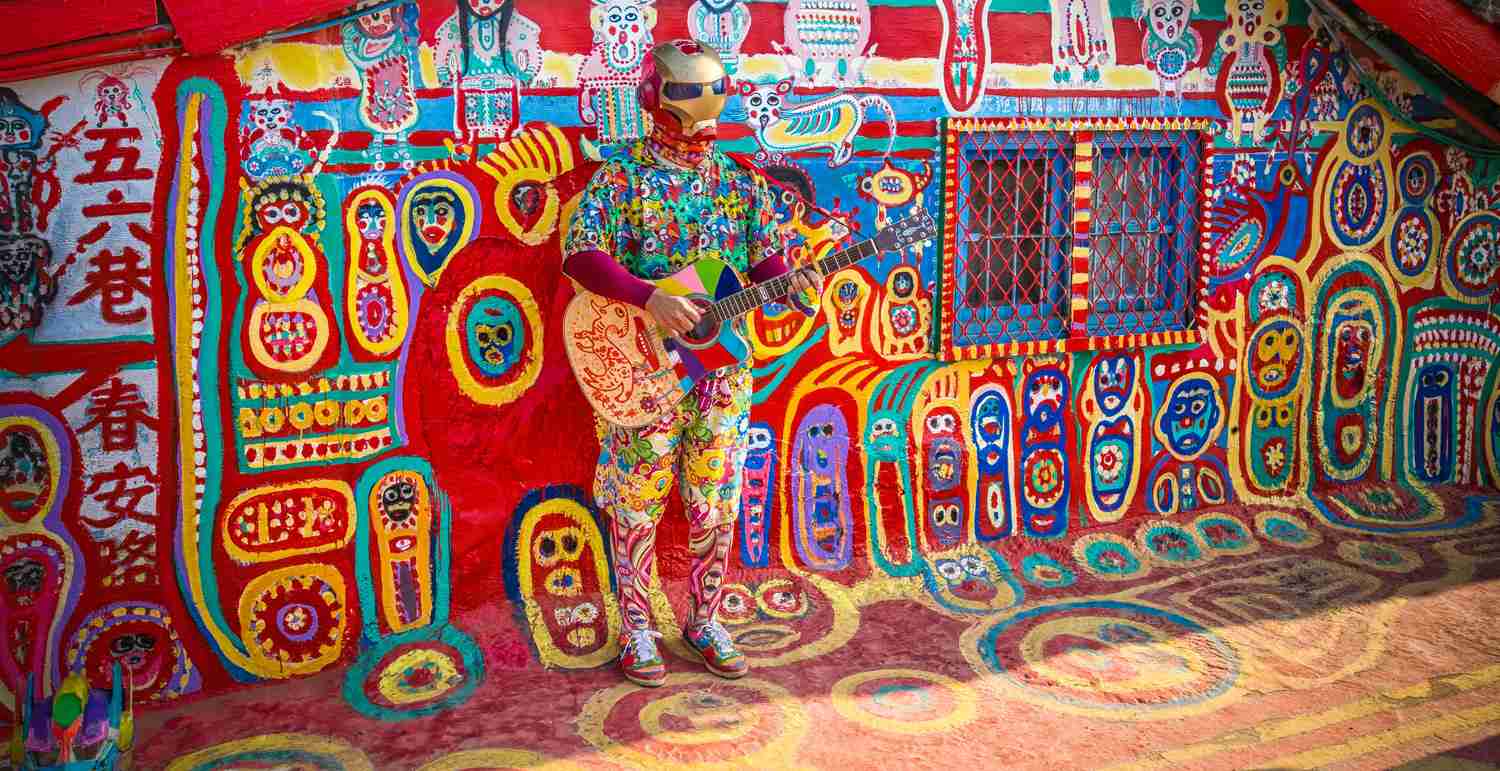 Taroko National Park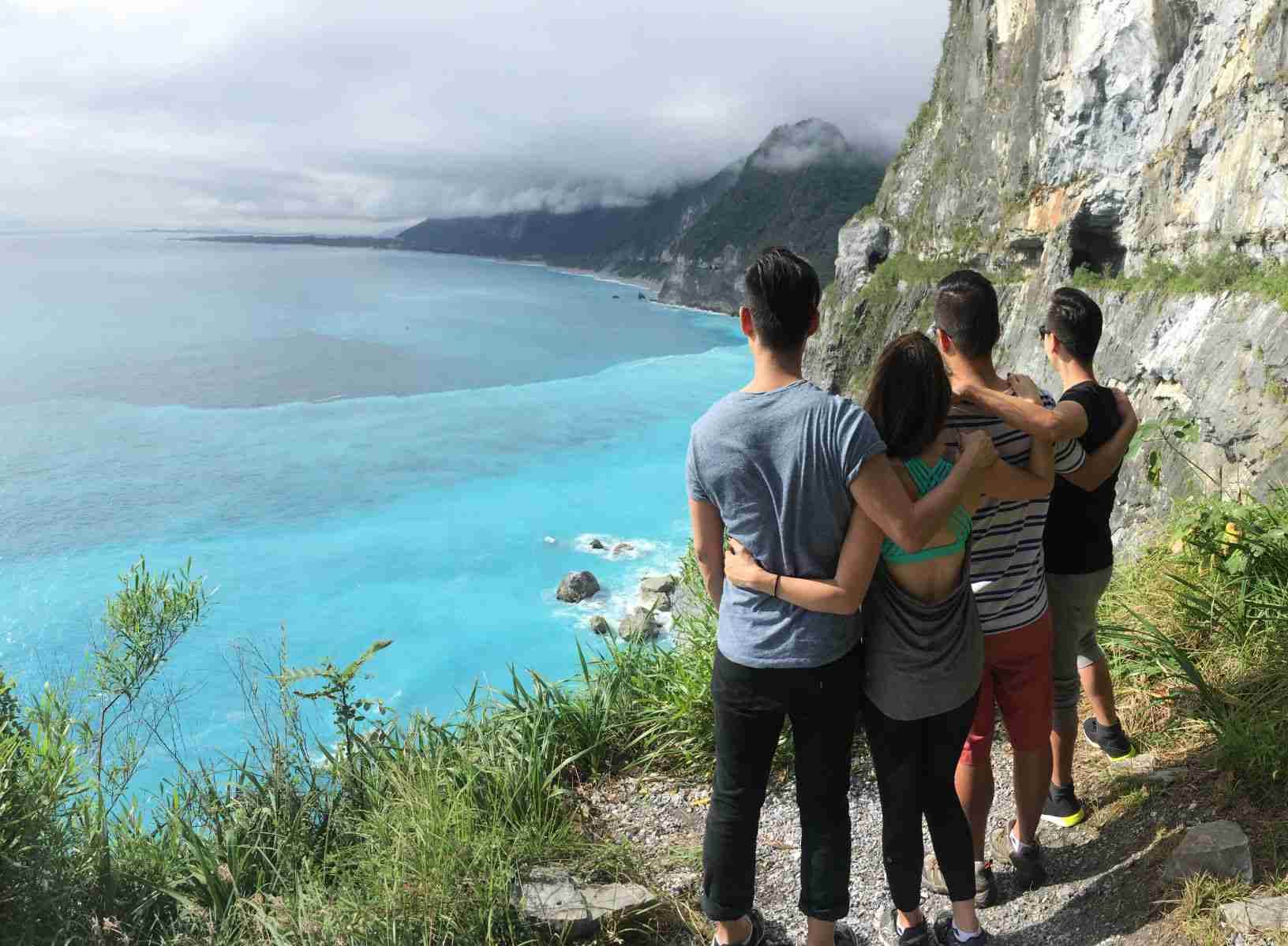 Snow Mountain, Qingjing Farm, and Small Swiss Garden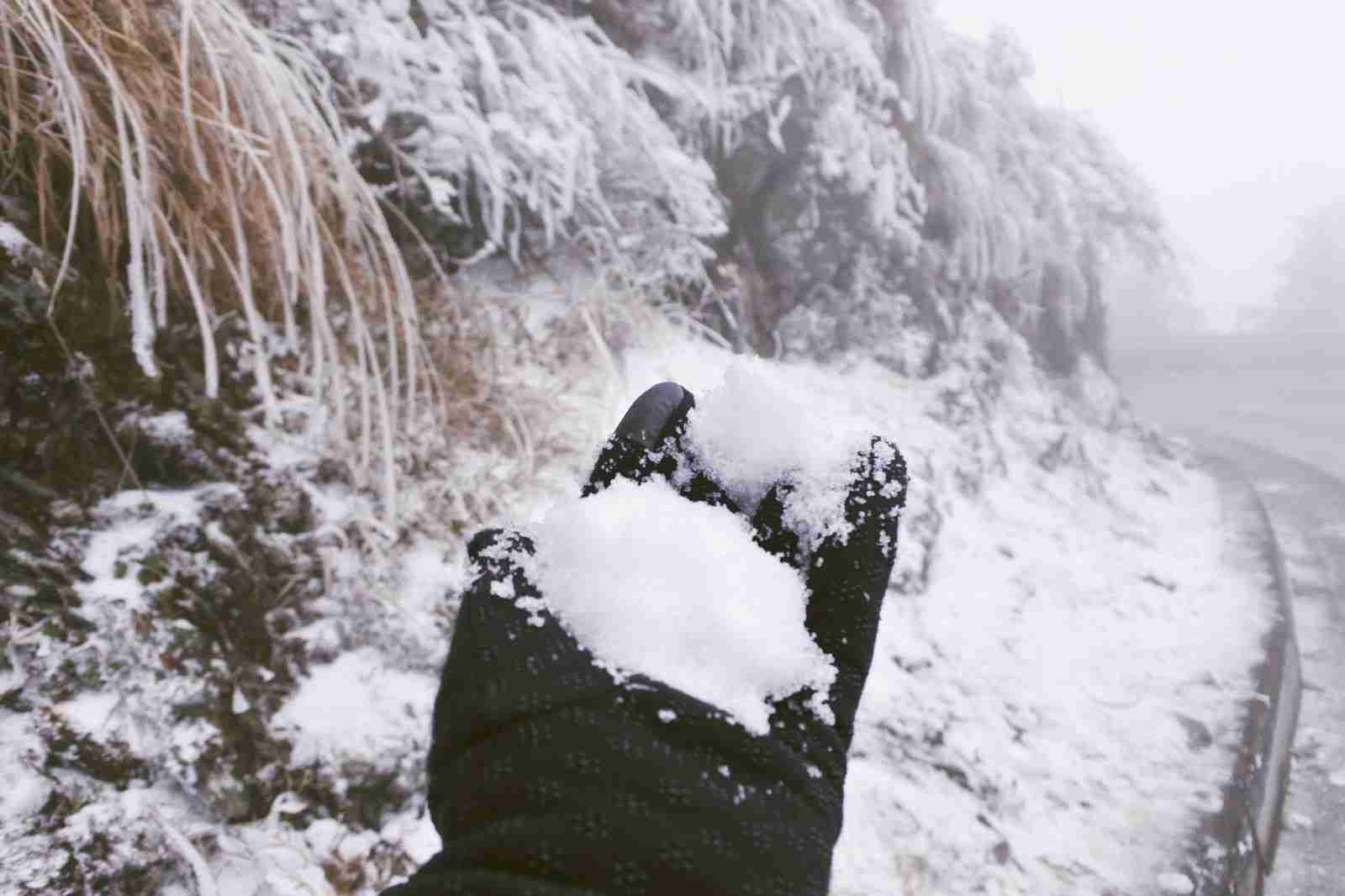 Pin it for later.