This post was most recently updated on October 17th, 2018
Taiwan is a small nation, yet full of attractions from the northern tip of the country island to the lowermost part. If you don't have a plan of the places to visit beforehand then you could end up lost and confused. Admittedly, I wasn't too thrilled about traveling to Taiwan at first. It seemed just like Singapore having only modern architectures. Please don't get me wrong. It's just that I am more of a nature guy than a city guy. Anyway, I was also afraid that it would cost me a lot, from food, accommodation, etc. However, when I started doing all the research of places to visit, I figured I was wrong. Taiwan consists of several national parks scattered on different part of the country. Foods are surprisingly affordable especially at night markets, which are very common in Taiwan. You can also book a cheap hotel! As a result of the research, I came up with this complete 6 days Taiwan itinerary and travel guide filled with tips and advices to seeing this city on a budget.
When to Visit Taiwan
Weather in Taiwan can be pretty strange all year round as it always changes day by day and every hour. We visited last March and weather was very unpredictable. It was sunny in the morning, rained in the afternoon then changed again in the evening. The best time to visit to experience cherry blossom is during February and March, or go between June and August if you want to escape rain to do all of your activities as well as enjoy the hot temperature.
Budget for Taiwan
You would be amazed of how much there is to do in Taiwan even on a tight budget. If you're lucky enough, you can even book a roundtrip ticket during sale for as low as 3,000 Philippine peso. That kind of luck though requires a lot of patience and a constant eye out for seat sales.
I would recommend allotting 3-4 days to explore the capital city, Taipei, and additional 2-3 days to check out the countryside as well. I didn't really expect a tour around a modernized country to be this cheap; though there are some things that are worth the splurge, especially the food.
6 Days Taiwan Itinerary (Part One)
DAY 1
Your first day will depend on the time of your arrival. The usual time of arrival to Taoyuan Airport coming from Manila is as early as 2 am. An advance booking of hotel is needed so you can directly head to your accommodation once arrived. However, doing so would add up to your total trip cost. For budget trip travelers such as myself, I suggest that you stay and wait for first light at the airport. A lot of people do the same; some even sleep on the benches. Just find a good spot and you'll be fine.
What we planned on our first day was to get a power nap. This didn't work well lol. We boarded the flight to Taiwan straight from work and we didn't realize how tired we were. Long story short, we kind of overslept and woke up at 8am, the airport already full of people waiting for their flights. Haha! But they didn't care. They were too busy with their own business.
The first thing we did after waking up was to buy sim card with unlimited mobile data good for 7 days. Couldn't leave our family, friends and followers hanging for our Instagram stories and photos, could we? We then headed to the bus terminal located at the ground floor, took bus 1819 to our hostel which was near the Taipei Main Station.
We arrived after one and a half hours of smooth drive. Traffic was never an issue in this place. If there were, I'd say it was still a lot better than Manila traffic. Since we disembarked at Taipei Main station we had to walk a couple of blocks to Space Inn Hengyang. Good thing they allow guests to leave luggage while waiting for the check-in time which is around 2pm.
Jieshou and Peace Park  
For those who will visit Zhongzheng District, make sure to drop by Peace Park where you will be able to see National Taiwan Museum, Taipei 228 Memorial Hall, and the 228 Peace Monument.  It is also worthwhile to check out the Jieshou Park just across the street so you can see varieties of trees and animals, and of course the large statue of Former President Lin Se. It wasn't as big as we expected, and you can probably explore the place in more or less half a day. There's not much activities in there; but it is a good place to just sit back, relax and listen to music.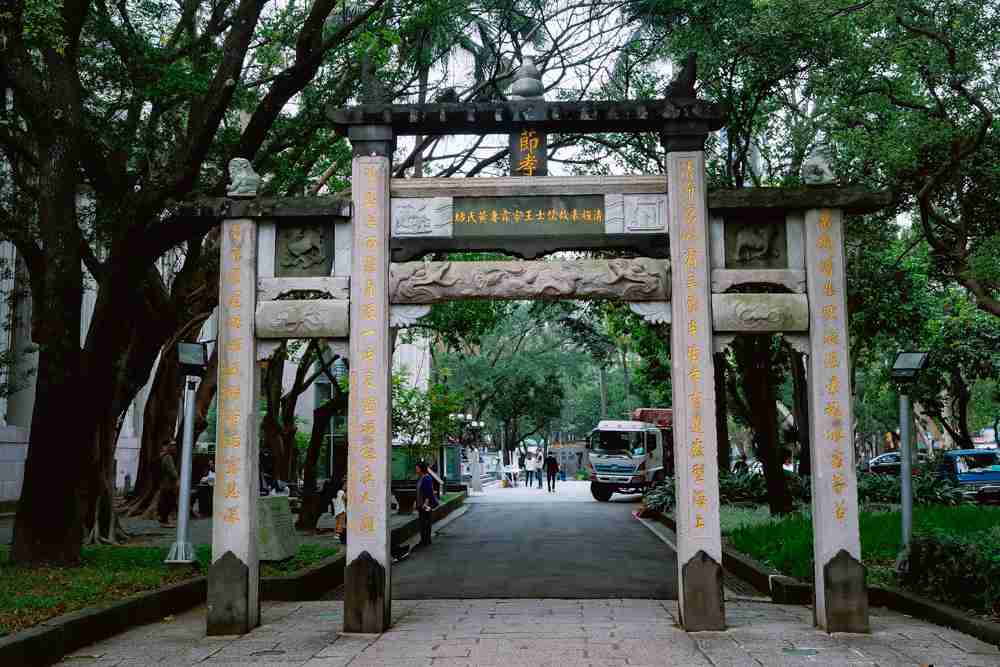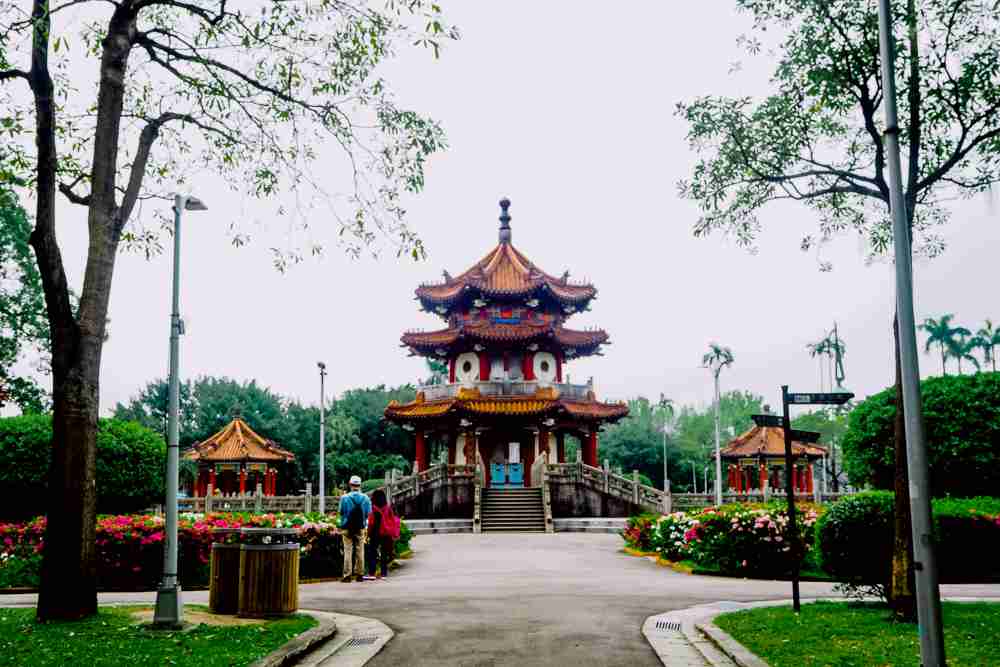 How to Get There:
The parks are located between Huaining Street and Gongyuan Road. Noticeable landmark near the parks is the Office of the President Republic of China. Ride MRT to Taipei Main Station, exit on M3, then follow the Gongyuan Road.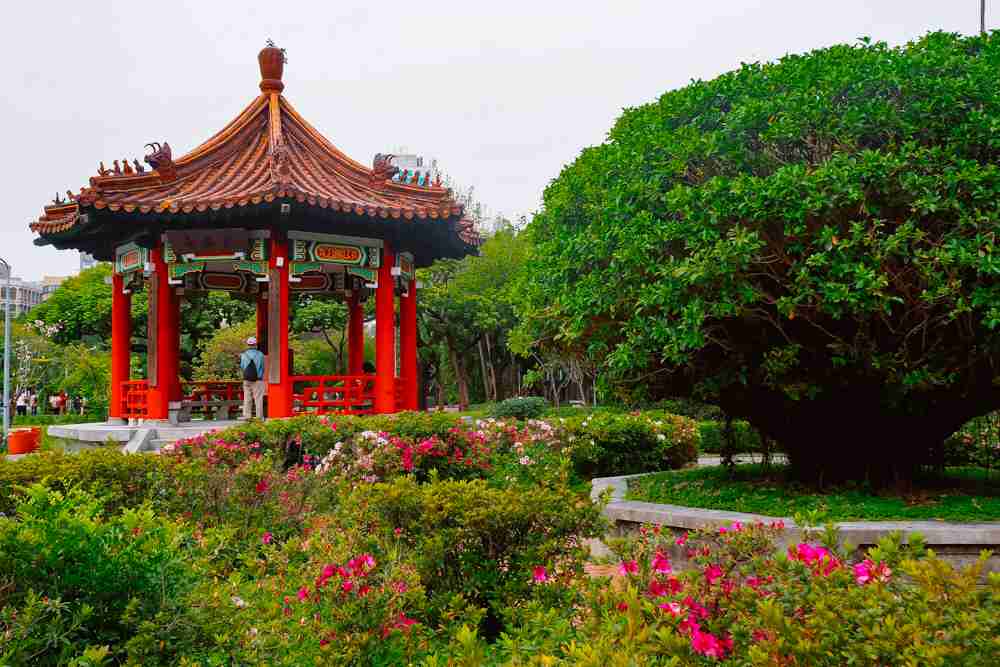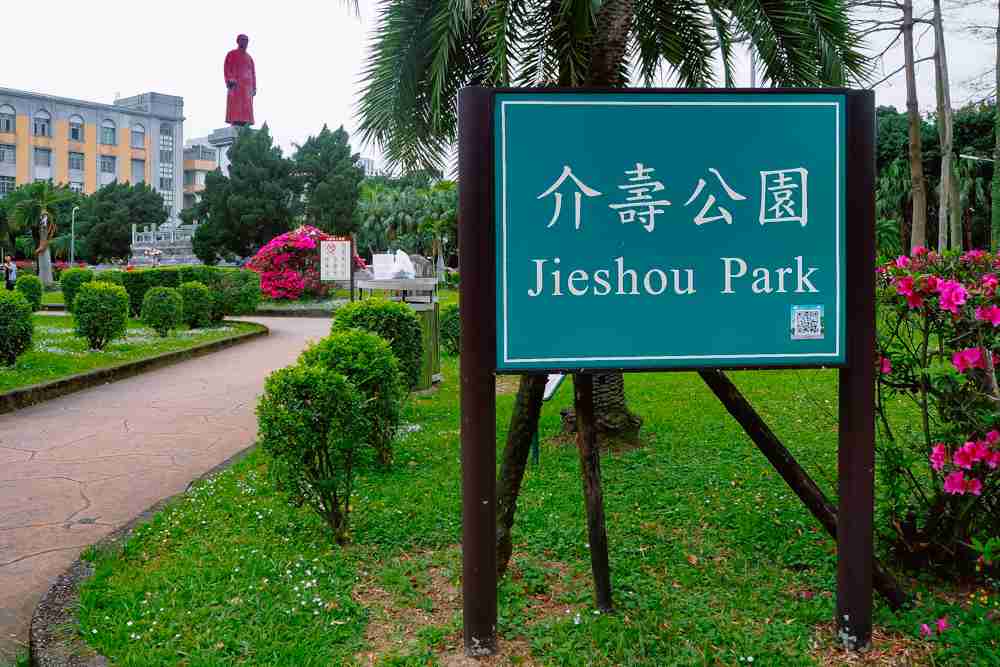 DAY 2
Yehliu Geopark
Look beyond the city of Taipei and you will be surprised with what you find. Yehliu or Yeliu is a tourist attraction which has a lot of unique geological formations, with 'Queen's Head' as the most remarkable one. The entrance fee is 80NTD for foreign tourists and you can have access to the park and have a glimpse of the northern coast of Taiwan. Please do note that climbing up of the rock formations is prohibited, this is a precautionary measure to preserve the country's geological treasures and also for the safety of its visitors.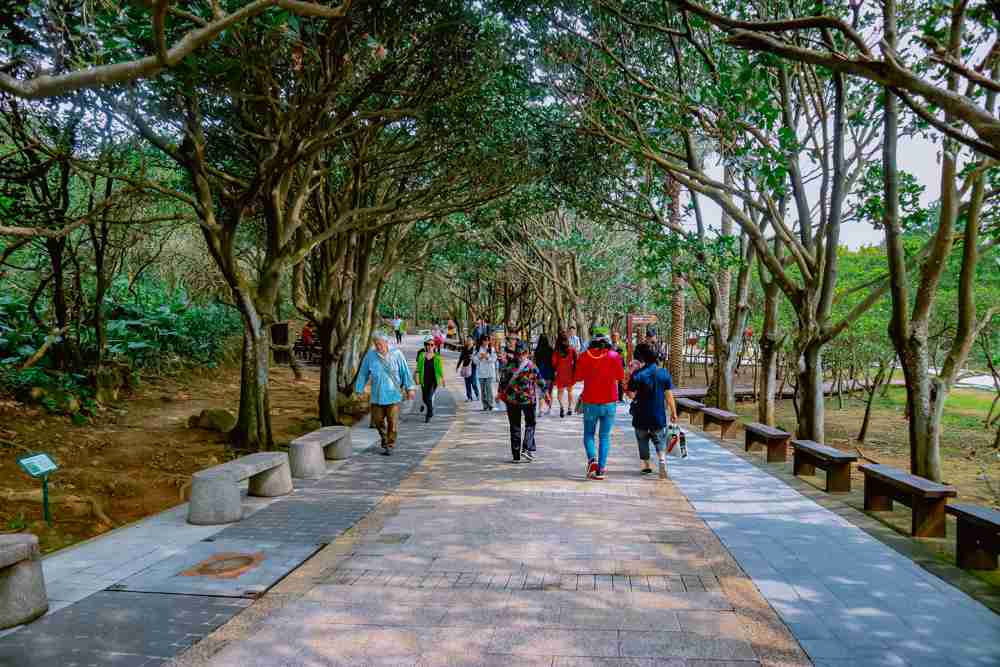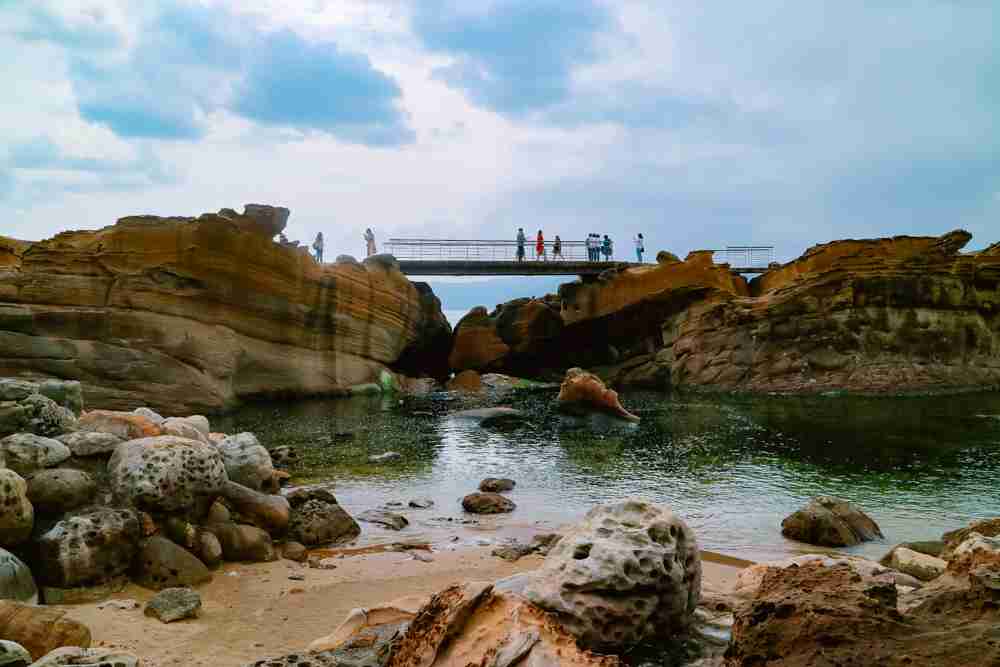 How to Get There:
Go to the KuoKuang window located at Taipei West Bus station just opposite of Taipei Main station. Ask the information counter for a ticket to Yehliu Geopark. The bus usually stops at the main road just outside the Yehliu Geopark entrance.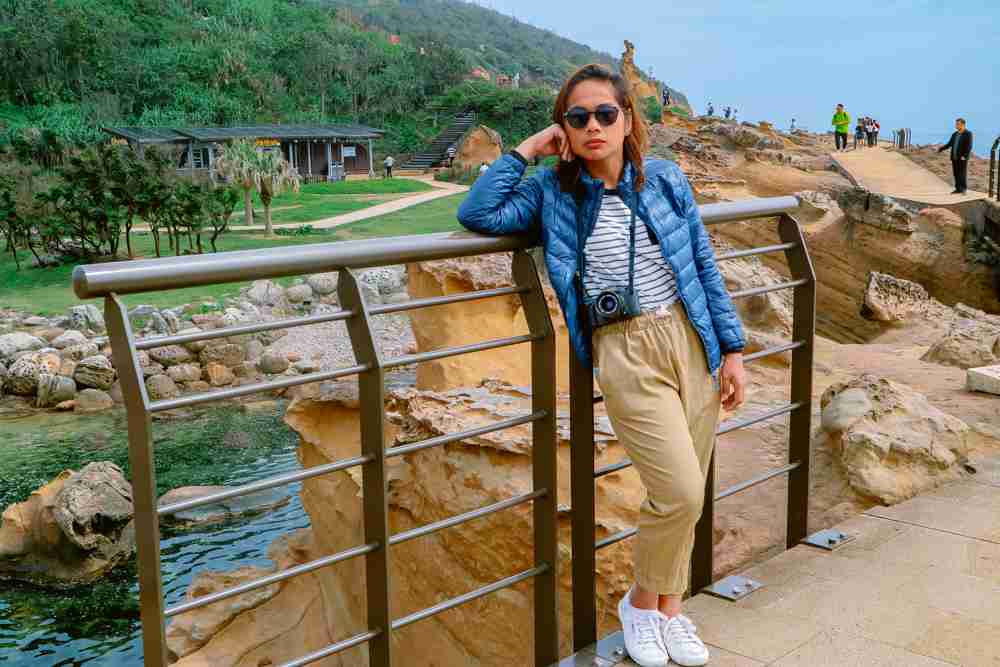 Jiufen Old Street
Be Spirited Away! Taiwan is rich in history and culture. In order to have a feel of the old Taiwan, you should definitely visit and include Jiufen in your 6 days Taiwan itinerary. This mountain town in the northeastern part of Taiwan is unique with its structures, having canopy on the outside due to the frequent rains in the area. The place has a lot of alleys filled with stores and shops so it can get a little too crowded.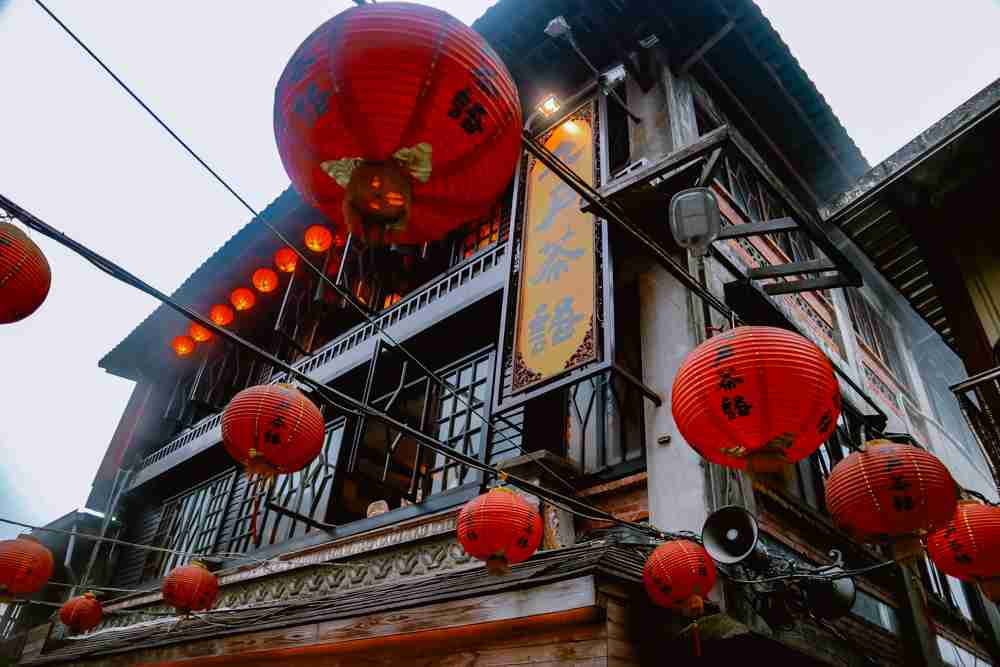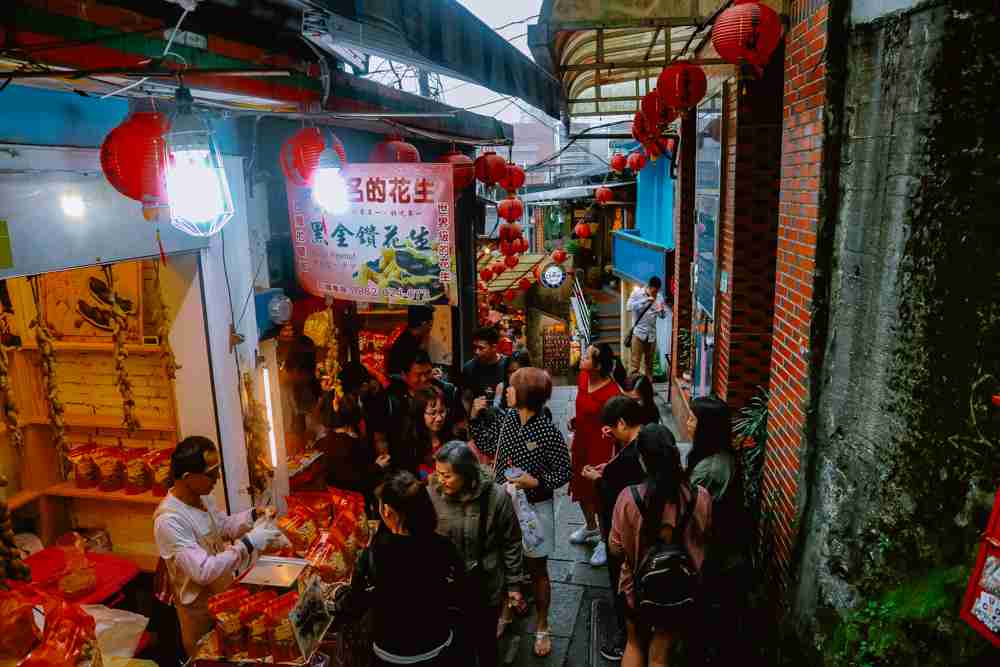 How to Get There:
From Taipei Main Station, take the train north to Ruifang Station. Follow the sign that heads towards Jiufen. Board buses number 827 and 788 in the bus station next to the police station.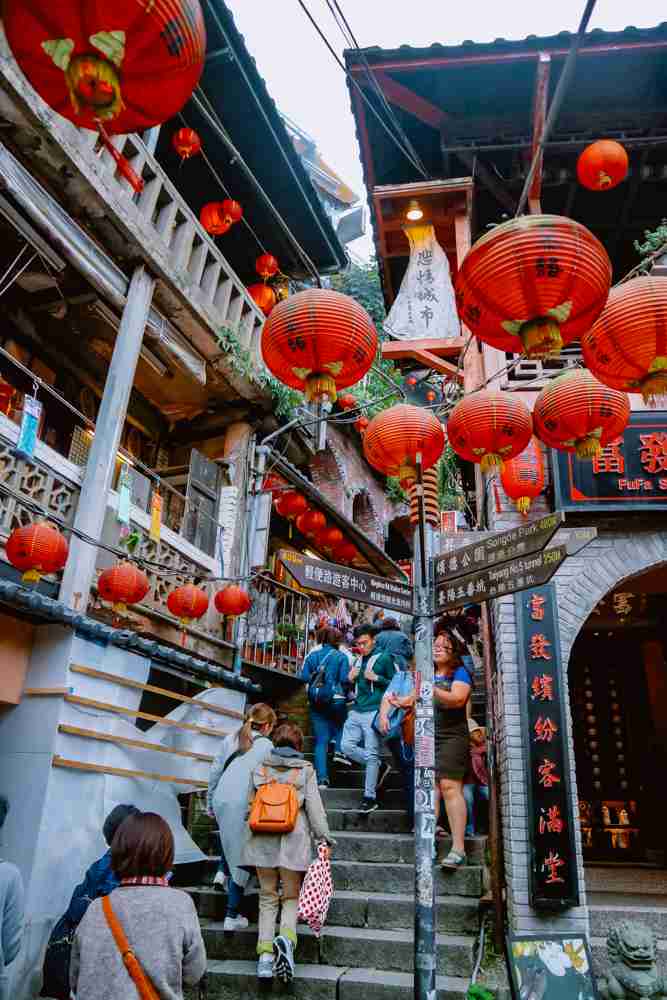 Shifen Old Street
Located at Pingxi District a short drive from Jiufen, Shifen is popular with its old railways that was originally built to transport coal and those who want to experience to release big sky lanterns. Paint your wishes on the lanterns before setting it to the sky. The color of the lanterns varies depending on which aspect you like to focus; career, love, money, etc. However, if you want an all-in-one wish then choose the 4-colored sky lantern then. Expect it to be more expensive though. Normally it will cost 100-200NTD per sky lantern. There is also a couple of souvenir shops and street food stalls on both sides of the rails in which we chose to eat instead since there's nothing more I could wish for. Hahah! Just kidding, we really are just cheapskate travelers lol!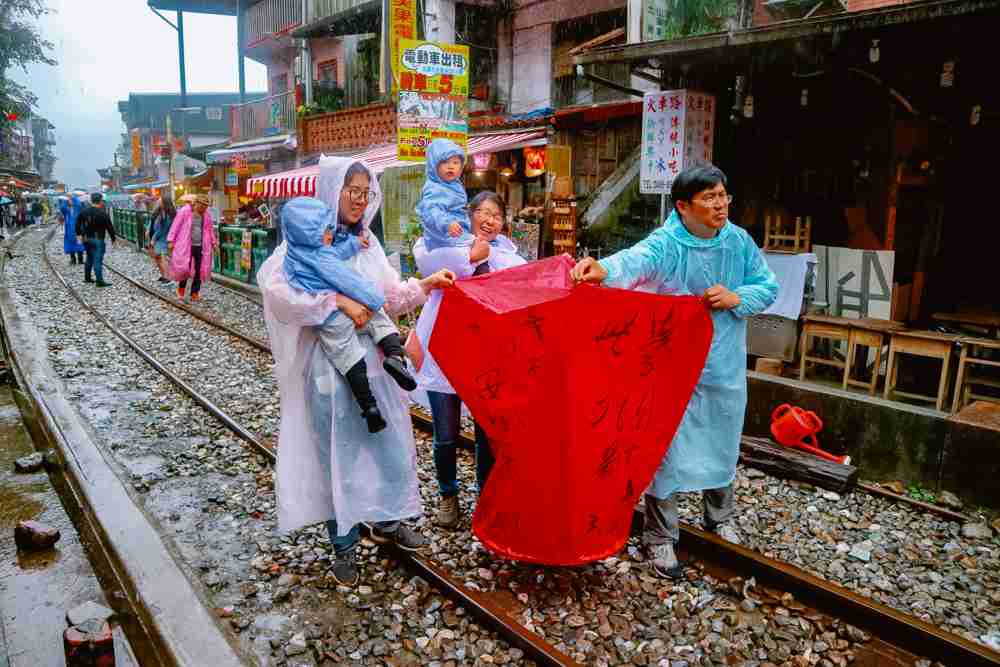 How to Get There:
Take a rail train from Taipei Main station to Ruifang Station. Then transfer to the Pingxi Small Railway to Shifen station.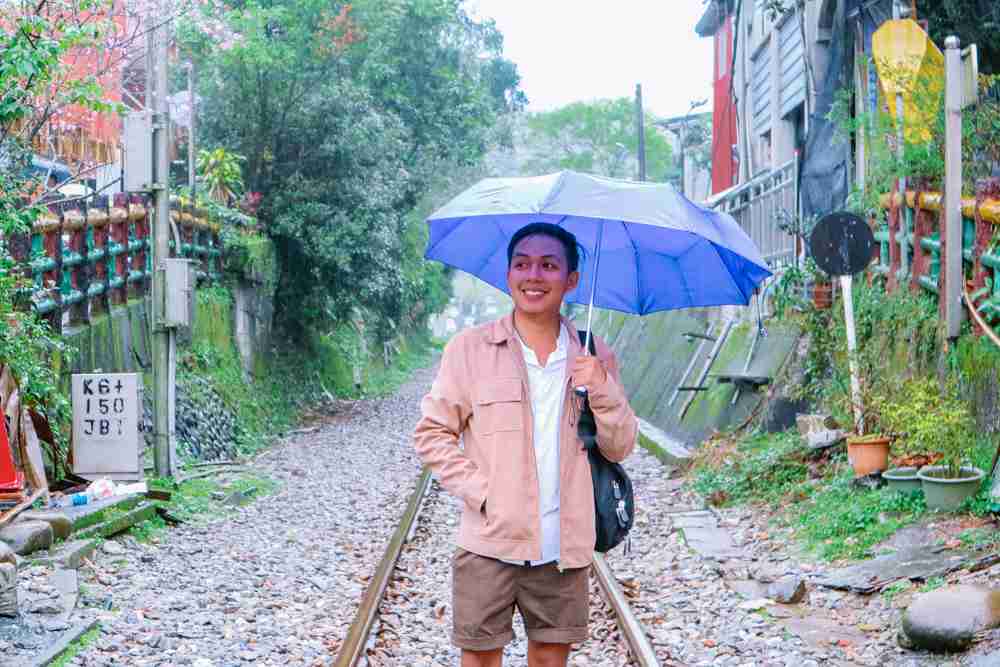 Other Options 
I found a group tour in Klook which has two trip schedules – 8am and 9am – you can choose from. It already includes a bus and an English-speaking tour guide. Aside from Yehliu Geopark, Jiufen and Shifen, you may also have the chance to visit the 13-Layer Remains, Ying Yang Sea and Golden Waterfall. Sign up now!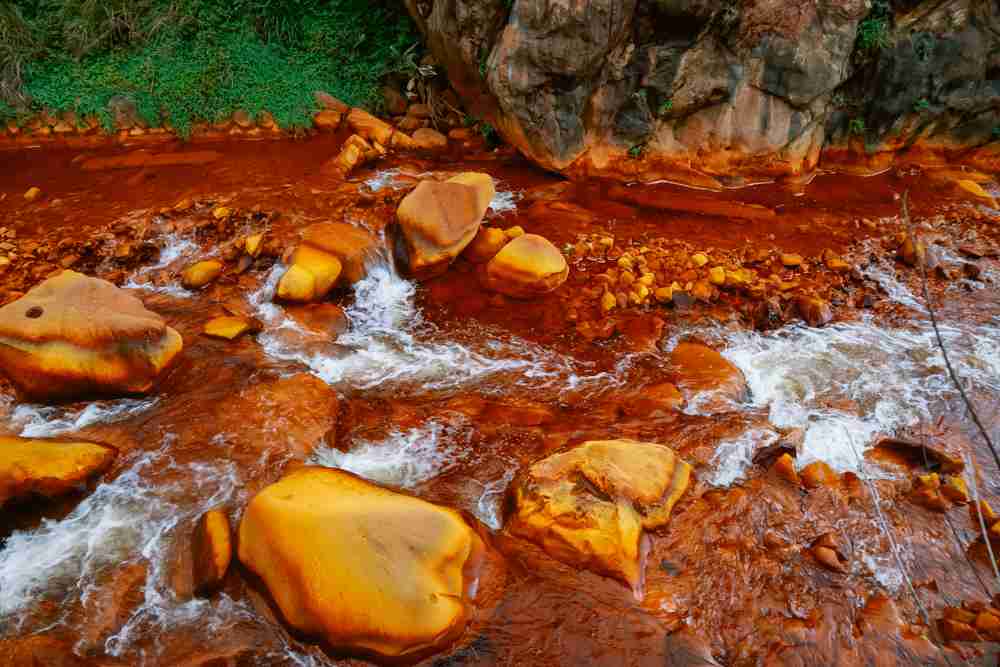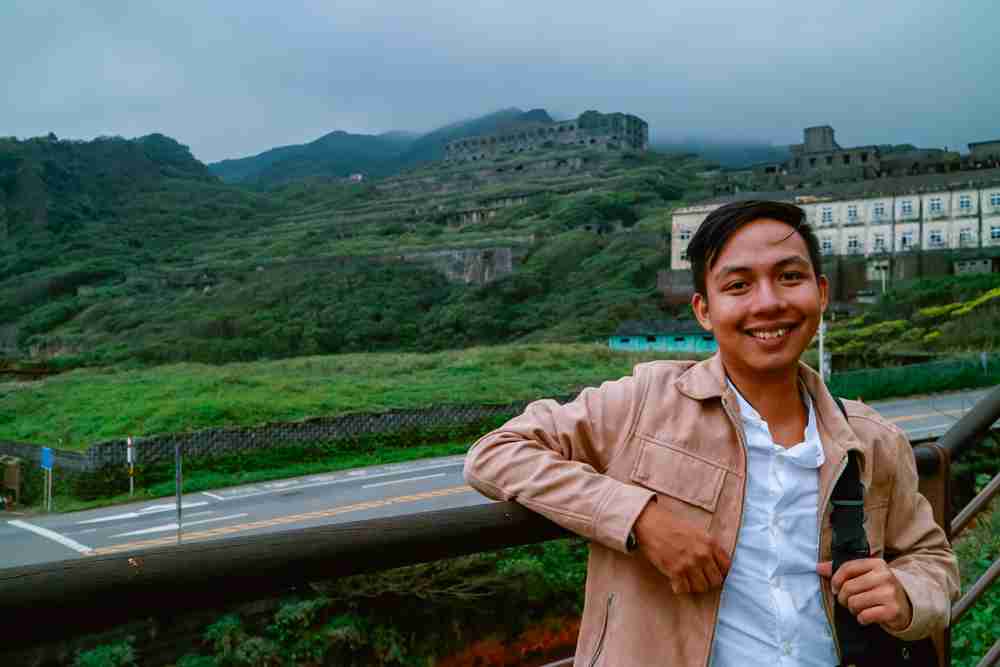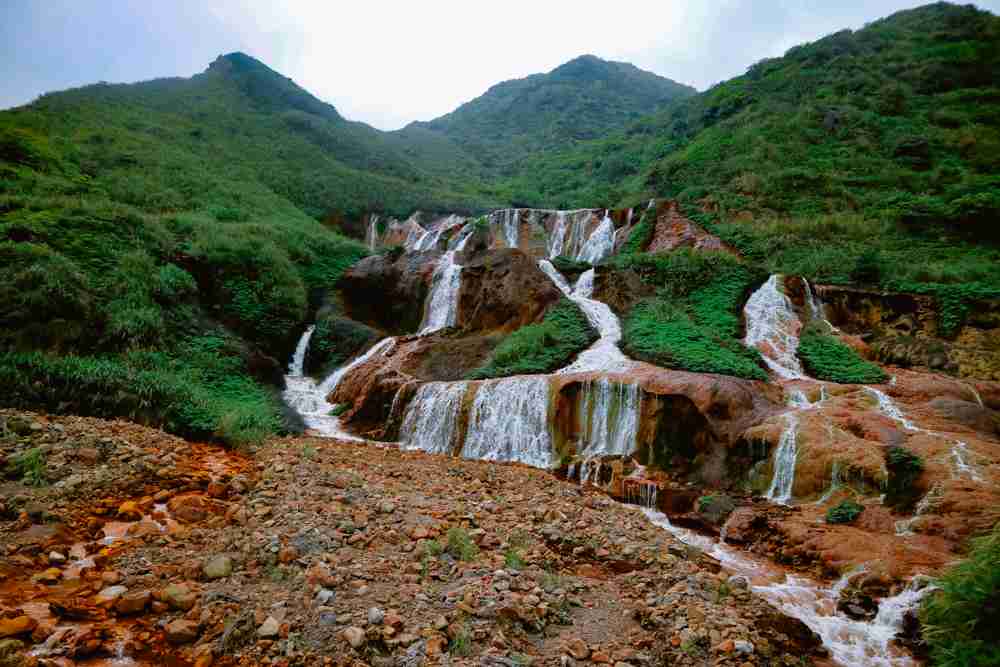 Pin it for later.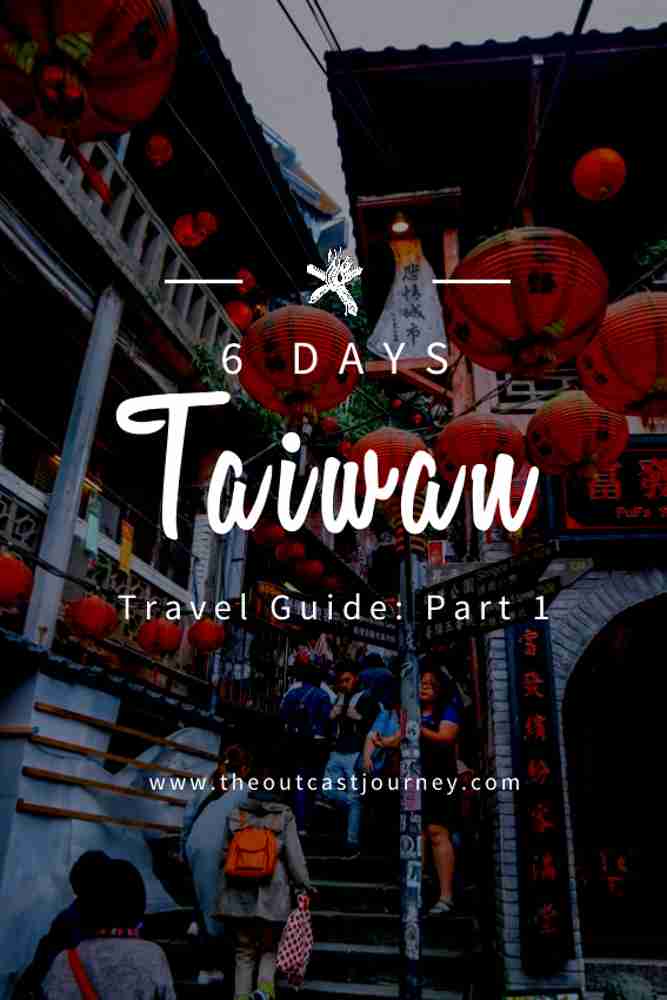 Continue Reading for 6 Days Taiwan Itinerary and Travel Guide: Part Two >>>