This post was most recently updated on April 20th, 2019
Of thousands of beautiful islands in the Philippines, you'll probably get a hard time to choose where your next destination is. Famous locations like Boracay, Cebu, and Palawan are either overrun with tourists, overpriced, or both. Well, a secluded town at the tail of Camarines Sur in Bicol Region comprises almost the same features that these locations have, only that it can never get overcrowded; good marine life, pristine beaches, powdery-white sands, and stunning rock formations all of them combined in a perfect tropical destination, Caramoan Islands. Not to mention they also have wonderful and tasteful food for your table on very affordable price.
For a group of islands and islets bounded by the waters of Maqueda Channel and Lagonoy Gulf, Caramoan Peninsula isn't as accessible (in comparison to other tourist destinations, more especially the popular ones) that I believe makes it one of the unspoiled beaches in the Philippines. I could still remember the time when we had the islands to ourselves. I mean who doesn't like a picture without photobombers, right?
Fun fact! This place has also become a popular location of the TV hit series "Survivor" from different franchise. This post features the top places to visit in beautiful Caramoan Islands.
GETTING THERE
By Land
Getting to Caramoan from Manila can be excruciating. From Cubao or Pasay terminal, ride a bus bound to Naga City. Fare costs ranging from 600 to 1000, depending on the bus company. Travel time is around 8 hours. Ride Philtranco or DLTB bus then take MRR or Raymond Bus to Caramoan. Airconditioned bus in Naga Terminal departs at exactly 6:30 am. This is a typical provincial bus that stops in almost every barangay to load and unload passengers. The reason why the trip is loooong, in addition to the bummer that some of the roads are under construction. Total travel time is approximately 12 hours.
By Land and Boat
Ride a bus from Manila to Naga City. Go to the other side of SM City Naga and take a van bound to Sabang Port. Van fare costs about 150 pesos and travel time is 1 hour. Once at Sabang Port, take a boat that goes to Guijalo Port. Just a little reminder – boats there are relatively small but can accommodate about 30 people. Pick your poison, ride a bus for long hours or ride a boat praying for 2 hours not to get sink in the water. I prefer the latter since it's faster.
By Air and Boat
Unfortunately, there is no available direct flight to Caramoan. Alternatively, you can book a flight to Naga from the local airlines. It will save you more time compared to going on a bus to Naga City terminal. From the airport, ride a jeep going to Naga City, and a van going to Sabang Port. Then follow the same instructions from above.
MOST BEAUTIFUL CARAMOAN ISLANDS
Island hopping tours usually depart from Bikal port. Start as early as 7am, and for safety reasons, boats should be back at the port before 5pm.
Guinahoan Island
As the farthest island from the Bikal port, Guinahoan Island is often considered to be the first destination in most of the island-hopping tours. The island features rolling hills resembling Batanes. Although there is a need for a 10-15 minute hike to get you to the lighthouse, the top hill assures you a picturesque view of the waves of the Pacific Ocean and Liwan Beach. But this side of the island cannot be accessed by boats because of strong waves. In your descent, you will meet the small community of this island. People greet you with smiles on their faces, children follow you until you board your boat, and even cows let you to take photos with them.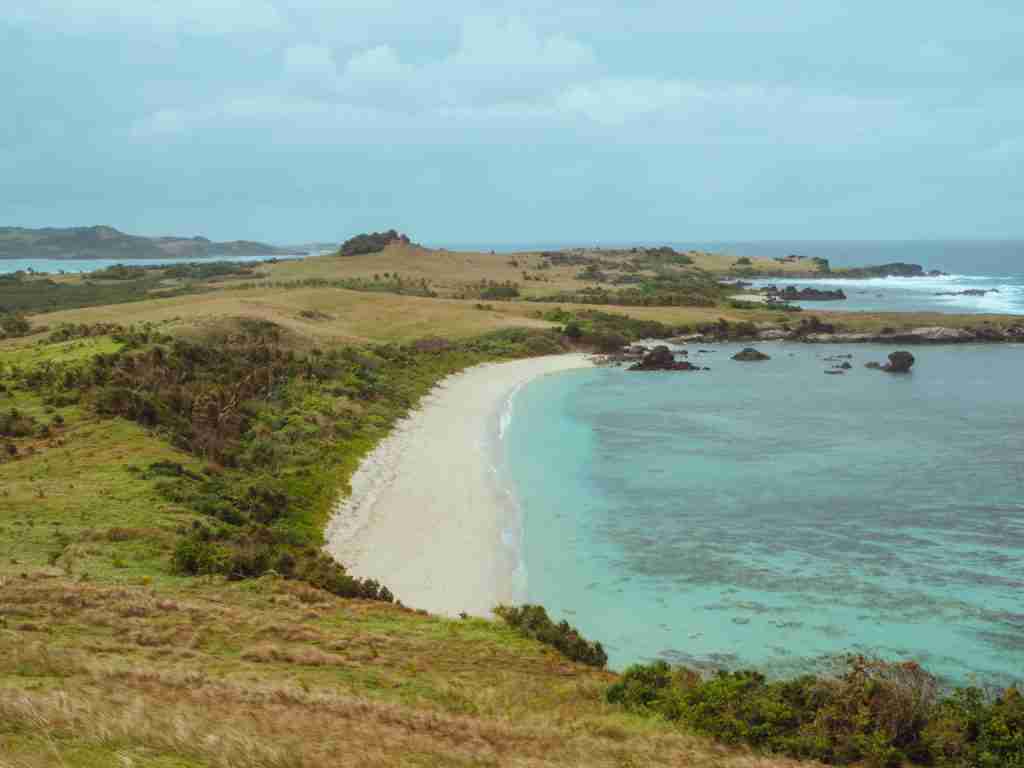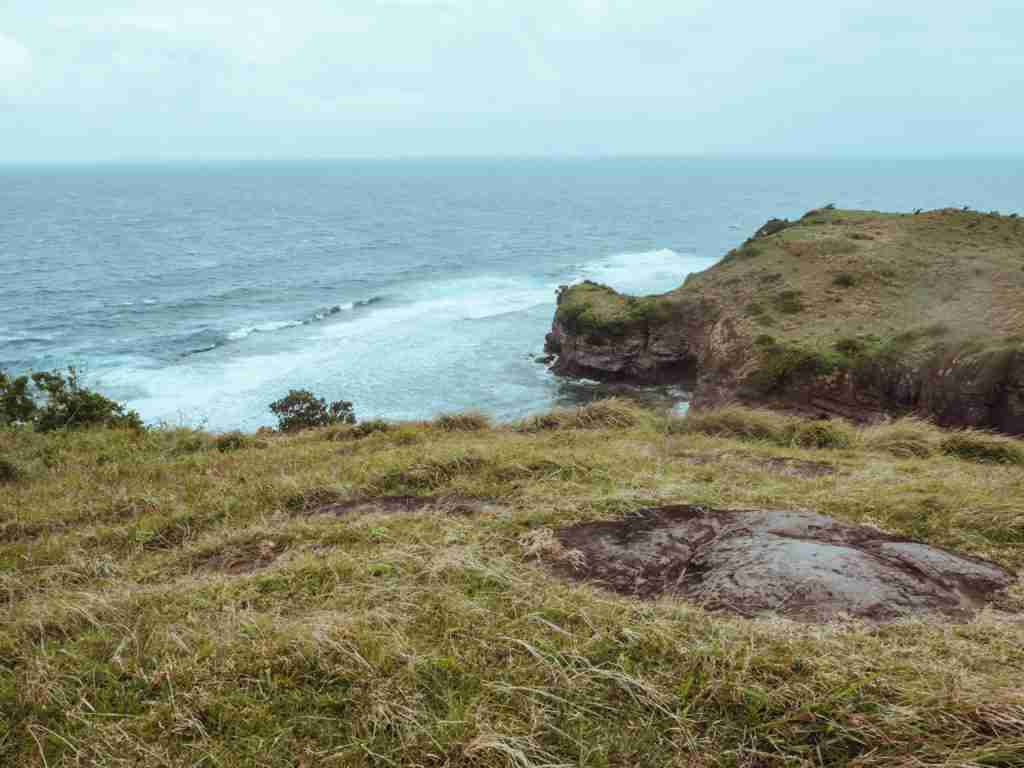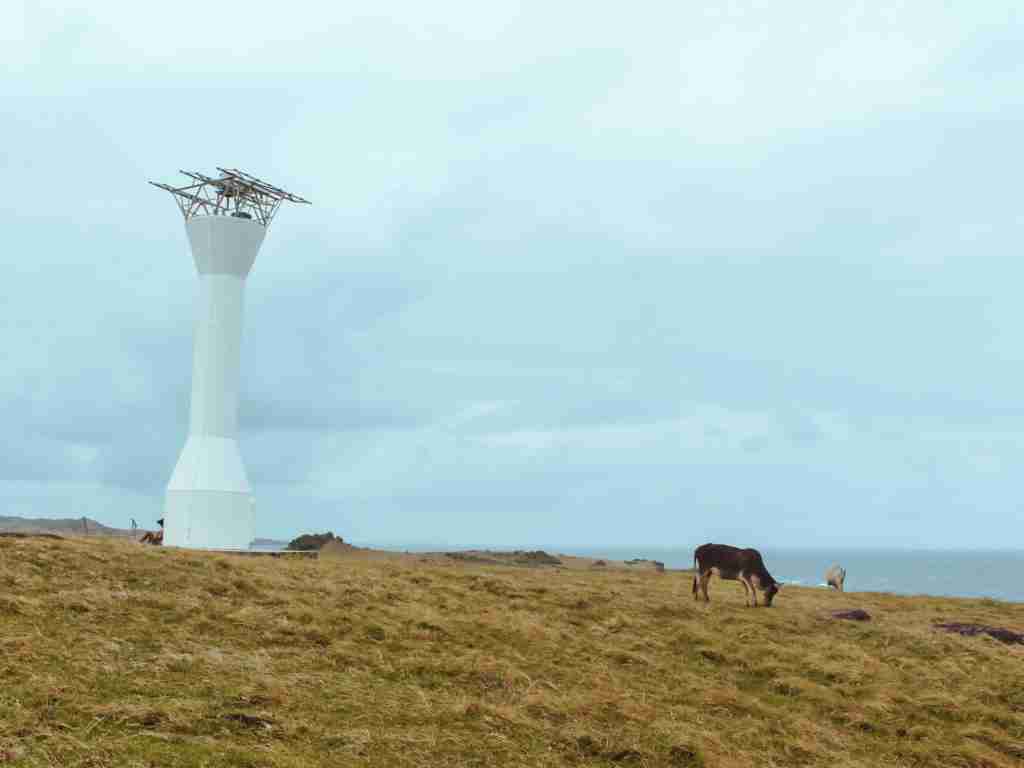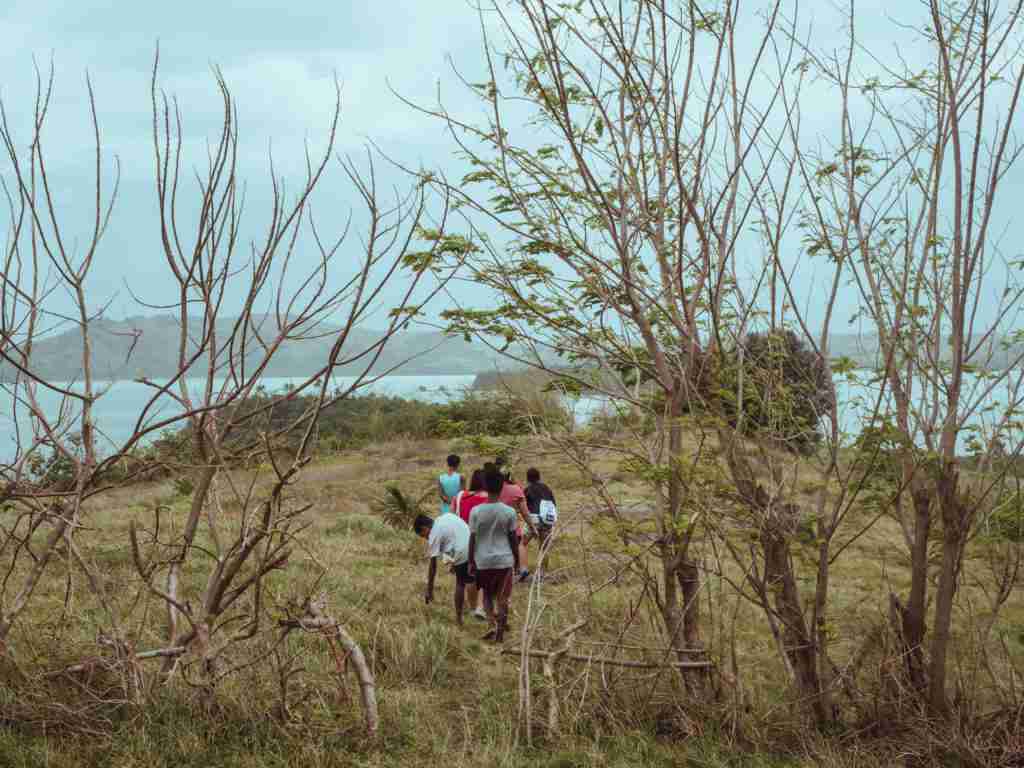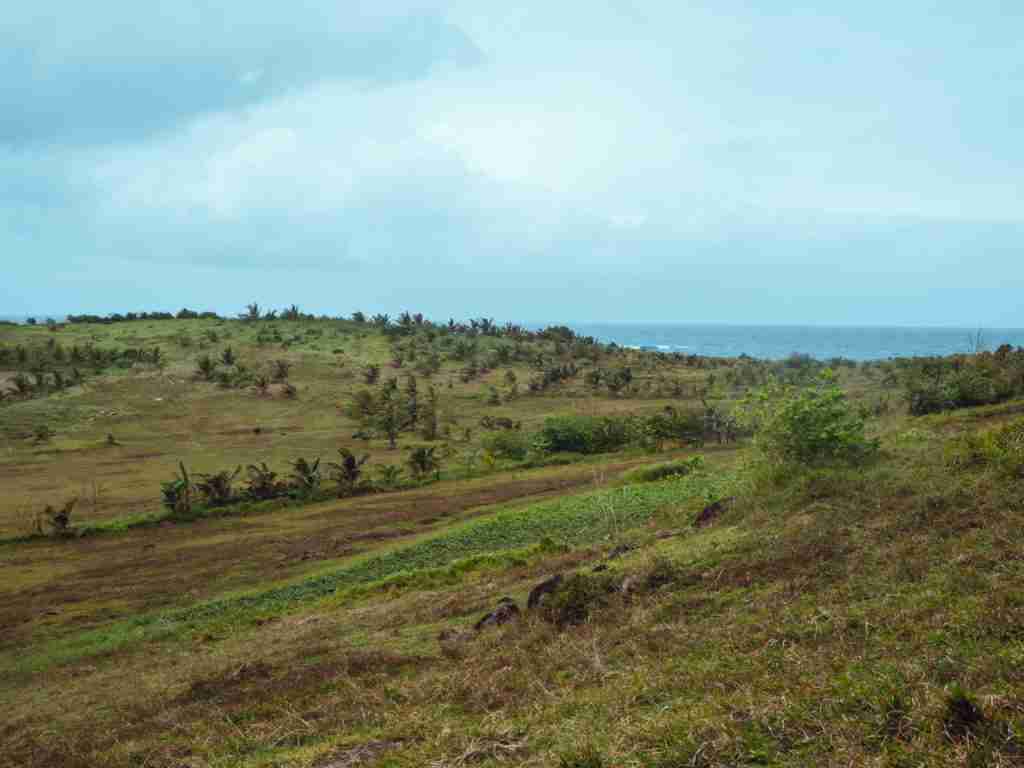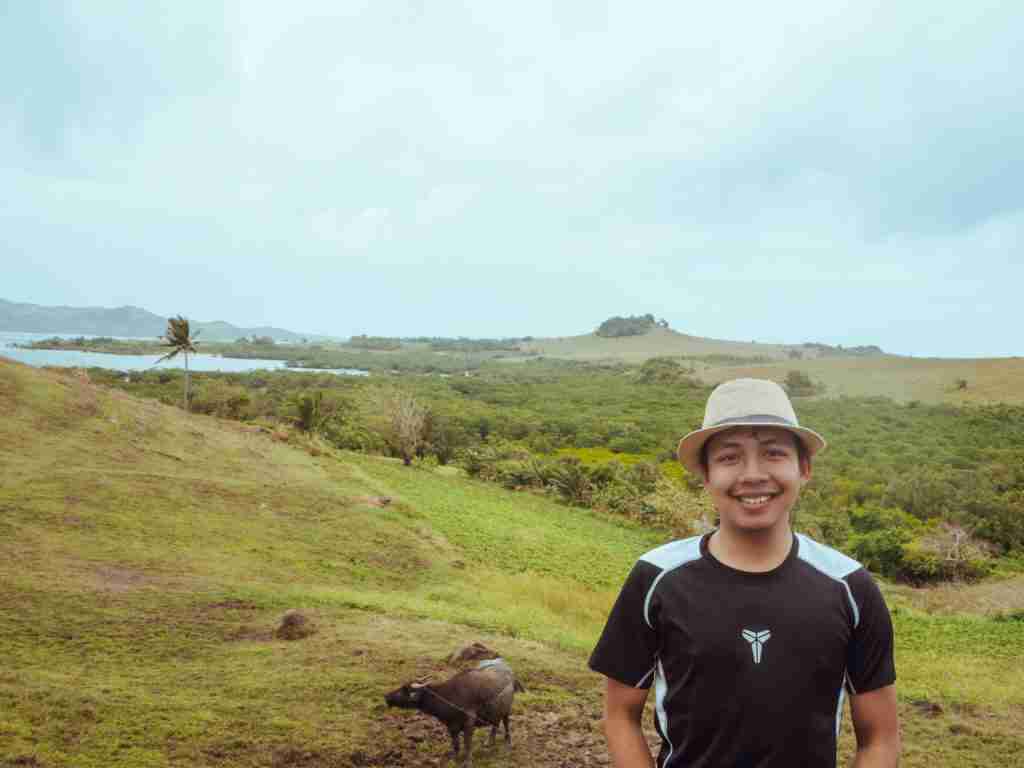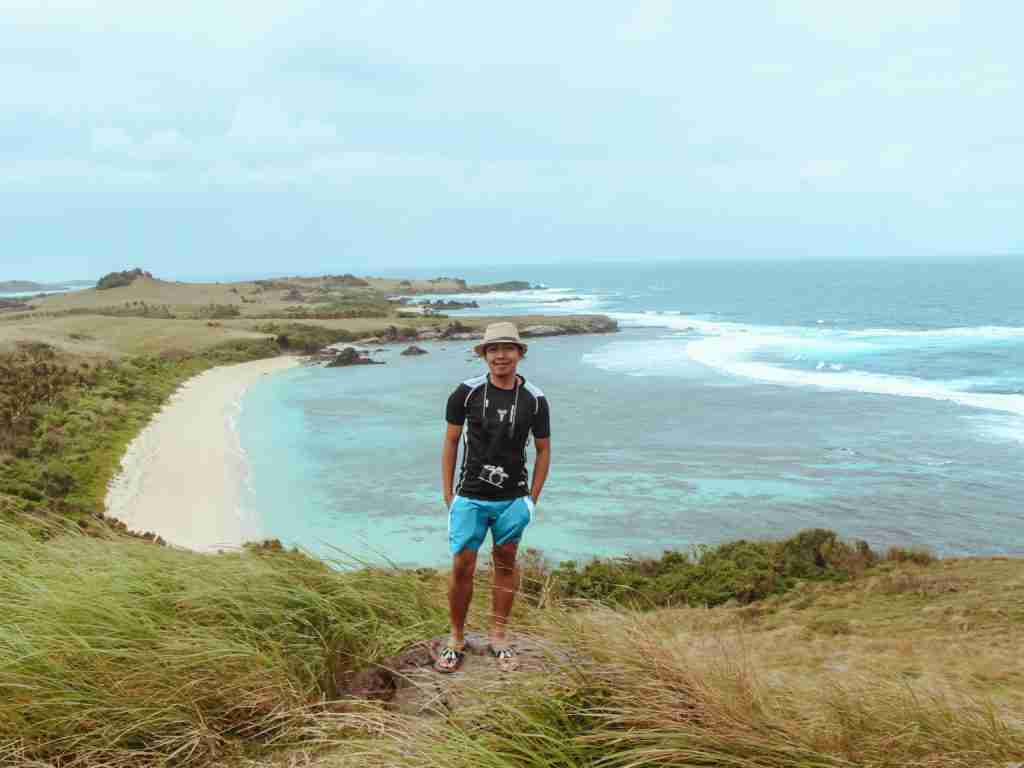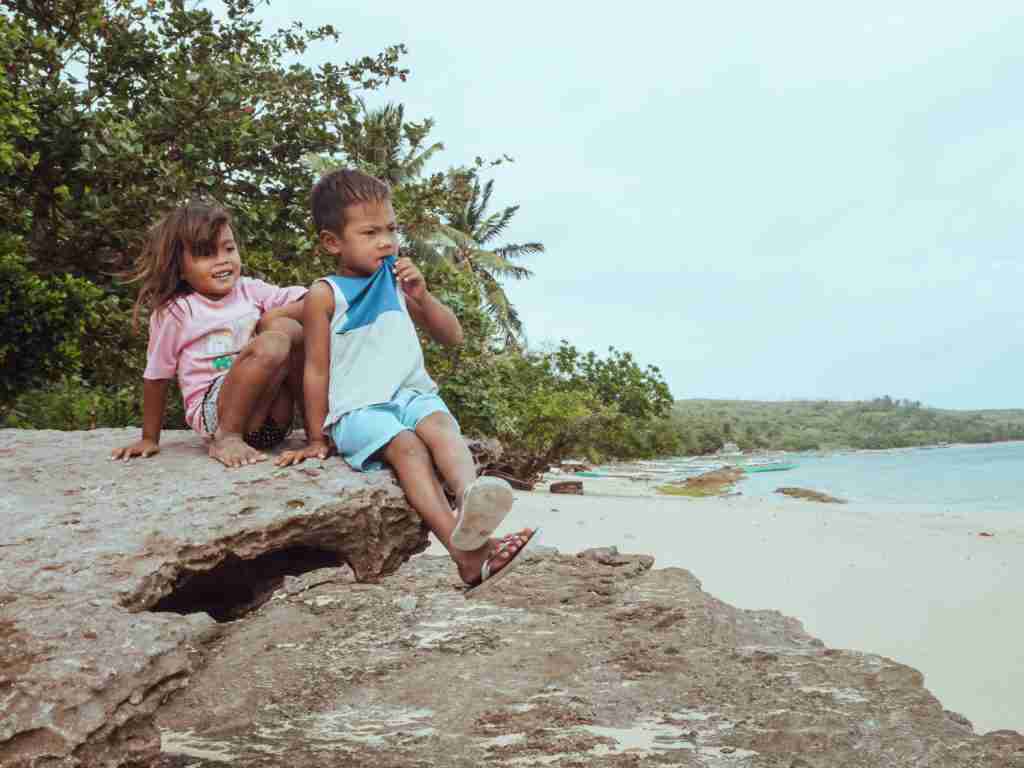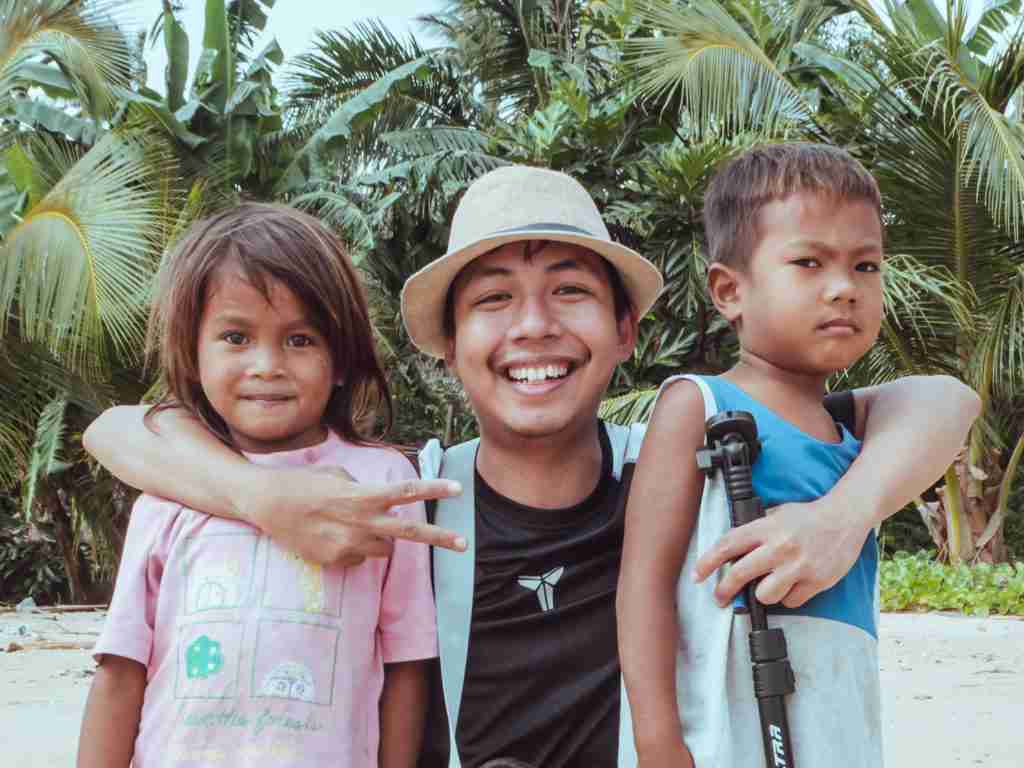 Matukad Island
Matukad Island, with its prominent tall limestone cliff, isn't just one of Caramoan's stunning beaches. It's also home to a mystery lagoon that is believed by locals to be enchanted. If white sands and clear blue water is your ultimate beach scene, then Matukad Island is the place for you. This beach is famous for its spectacular view, just climb in one of the rock cliff and have a 360-degree view, a proof that this beach is as rich as its scenery.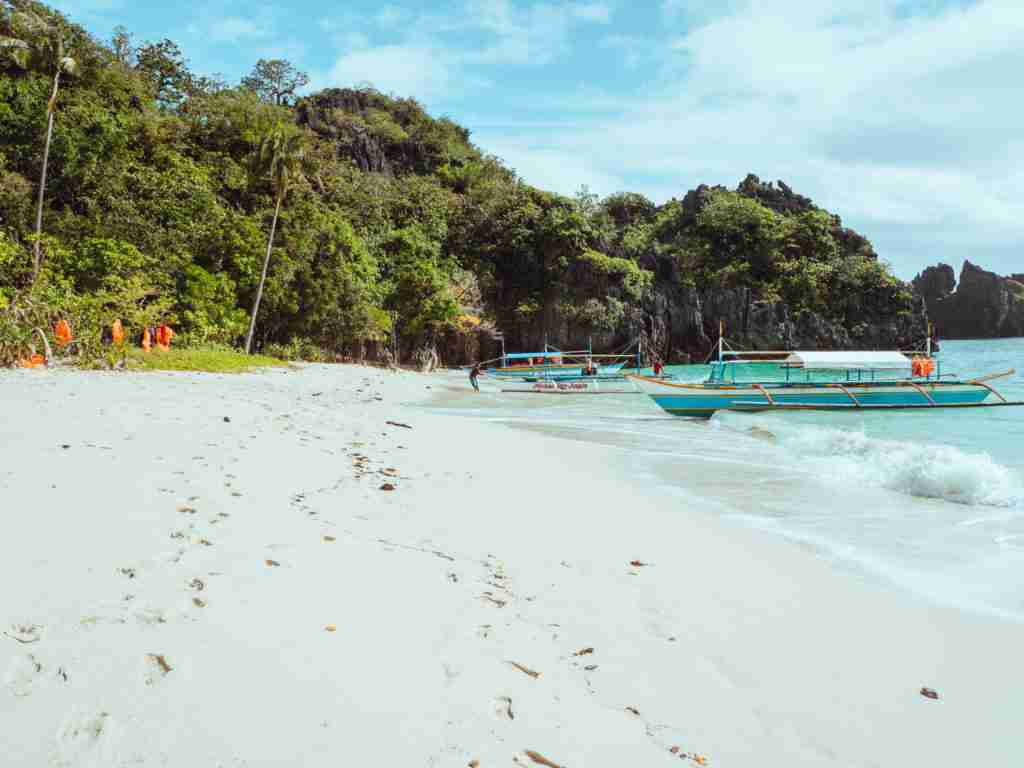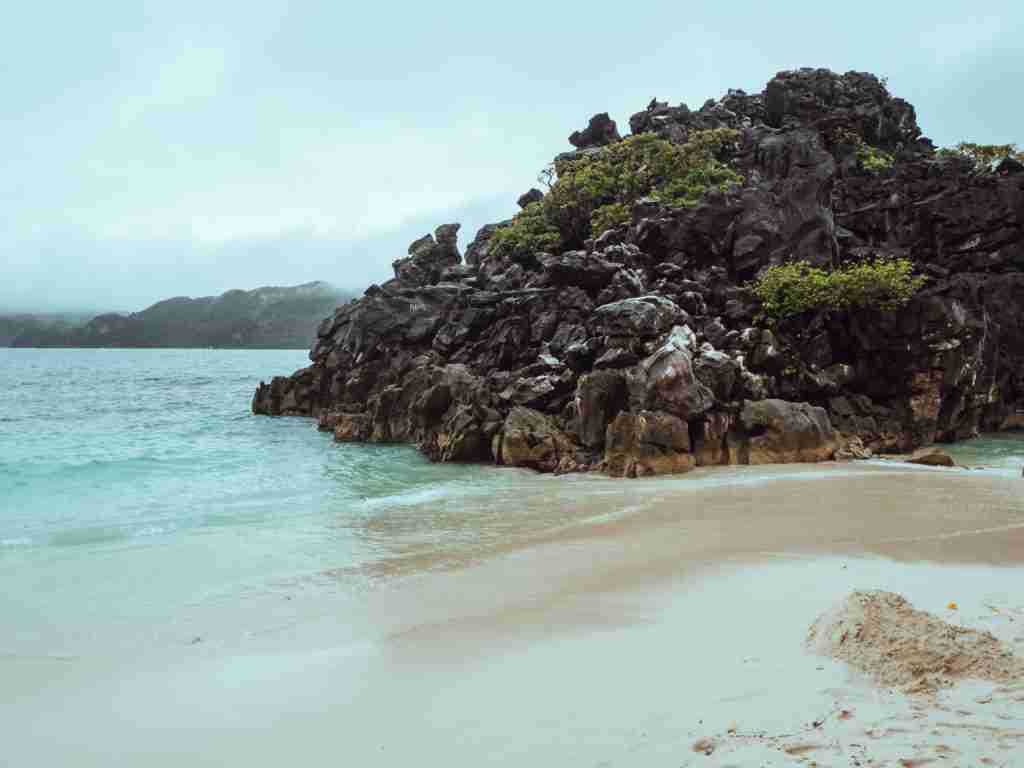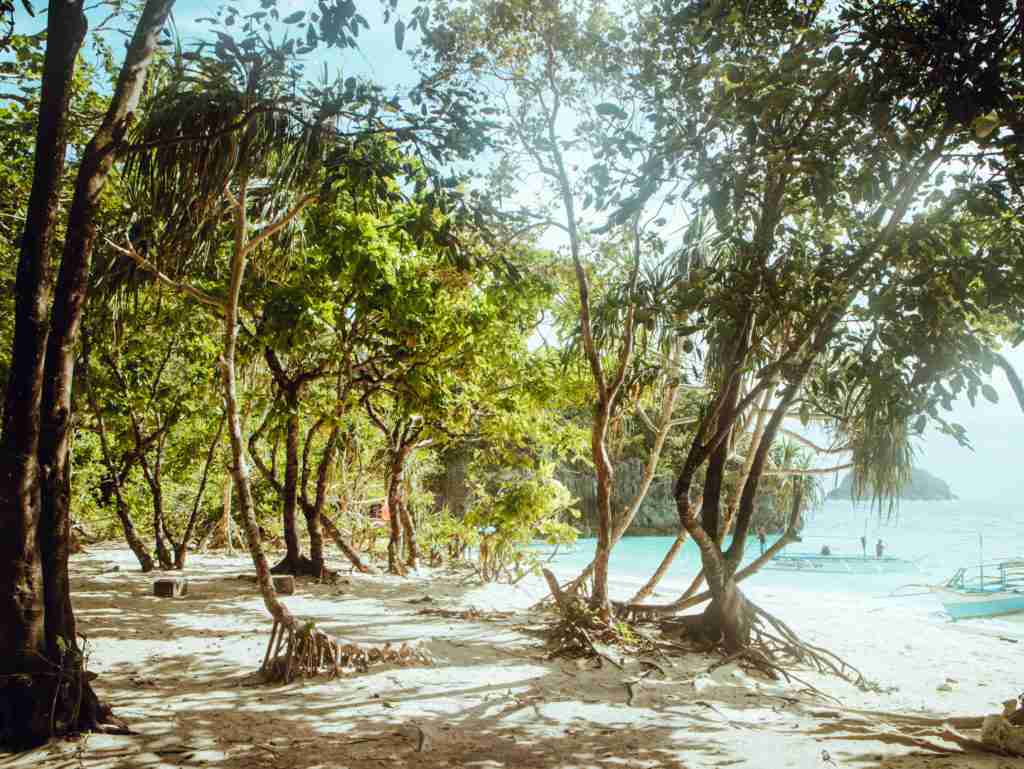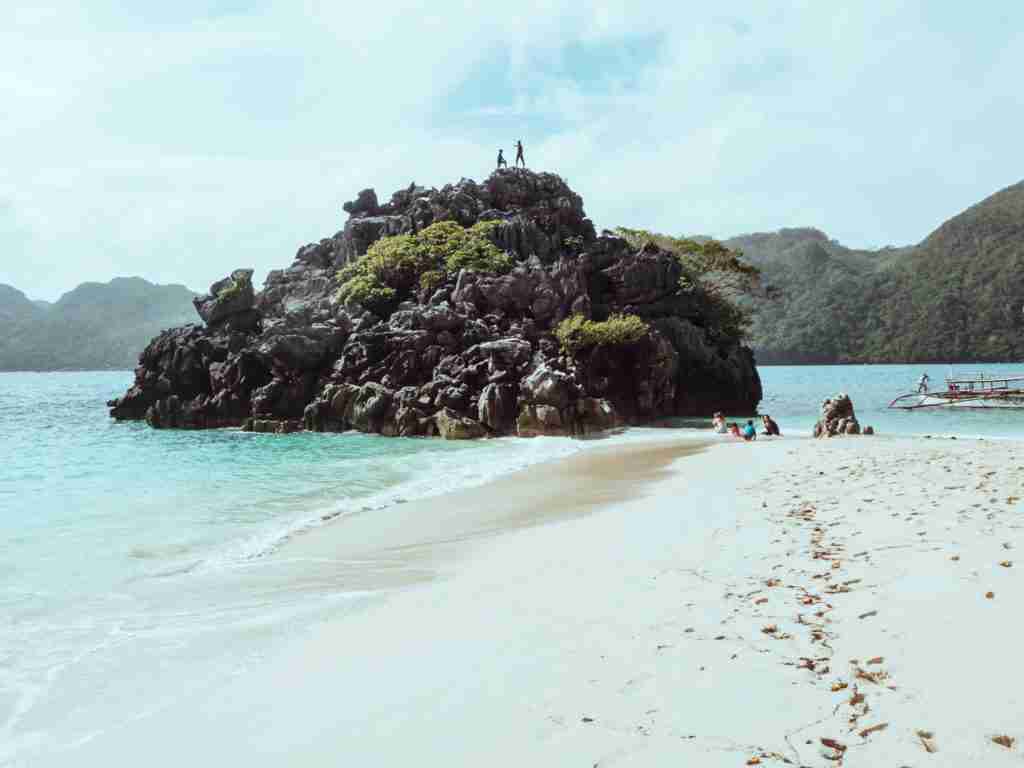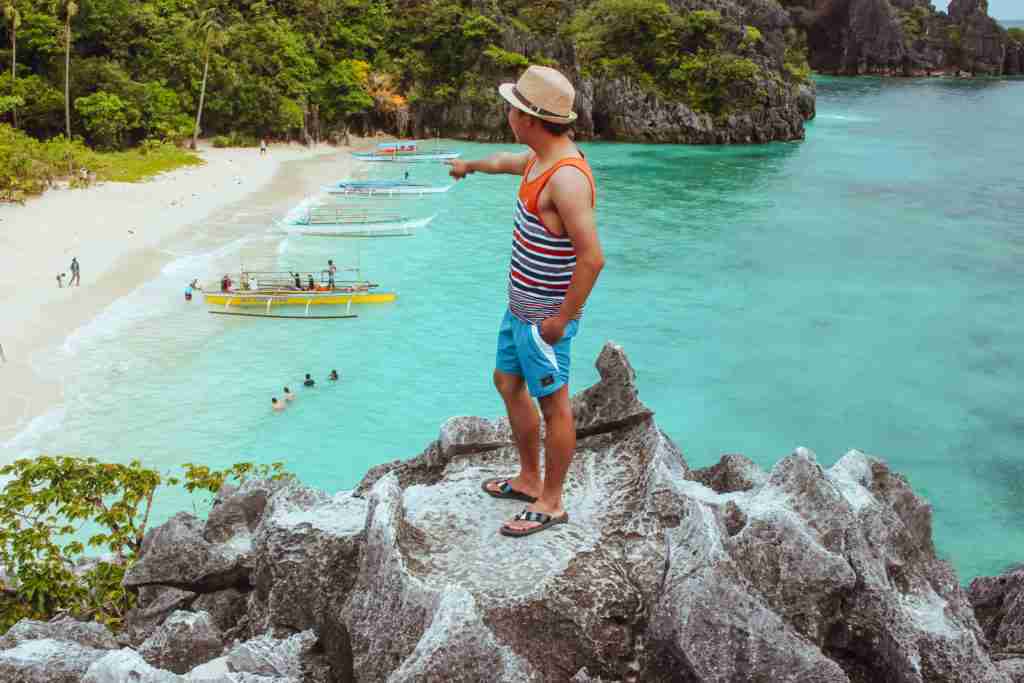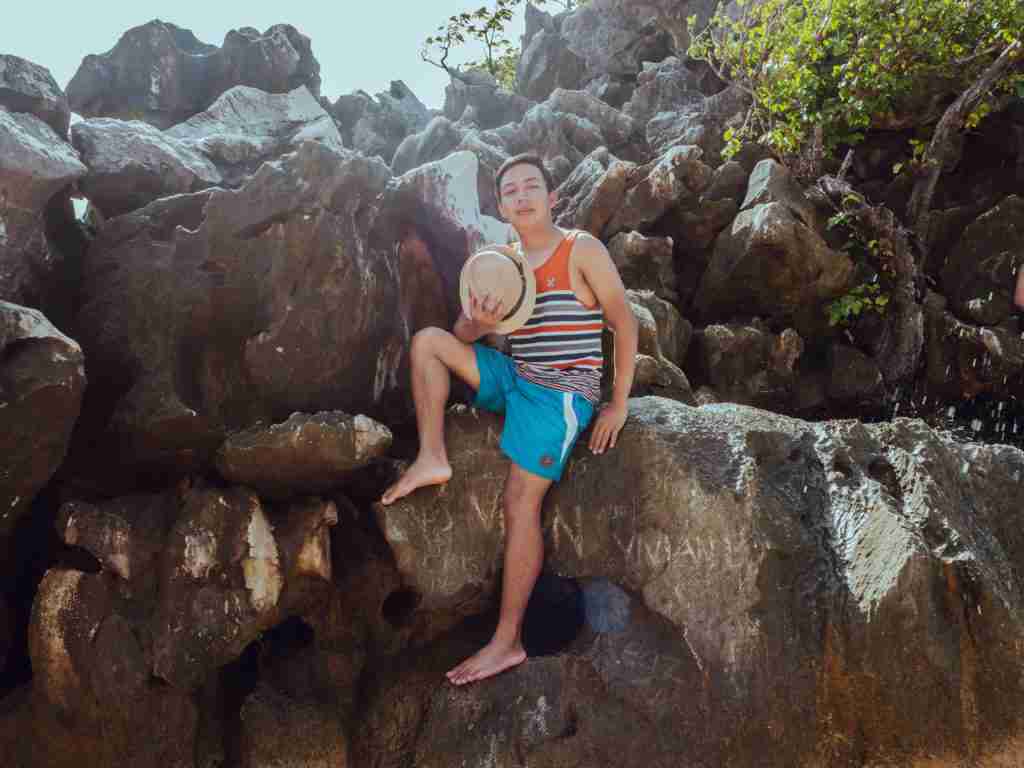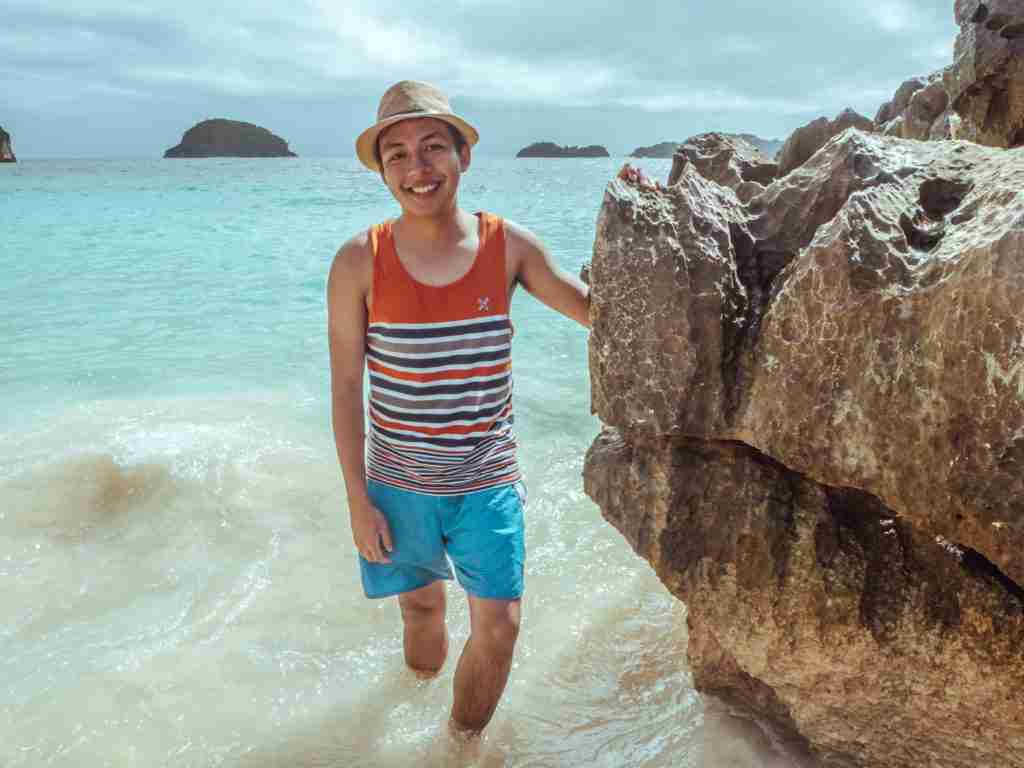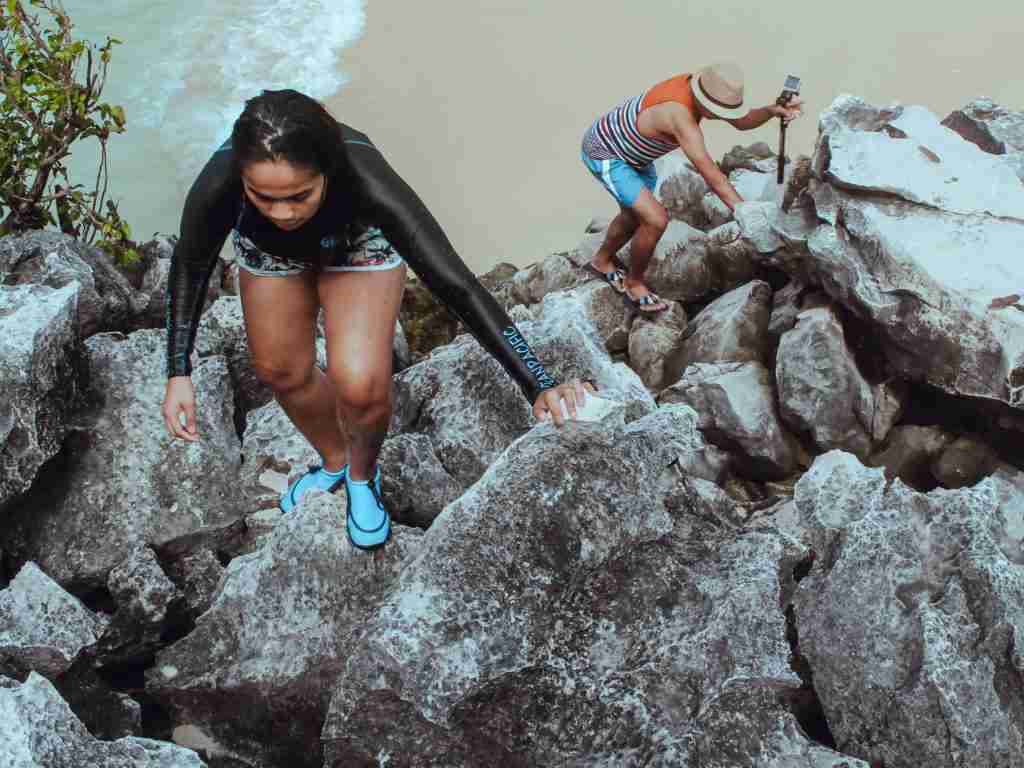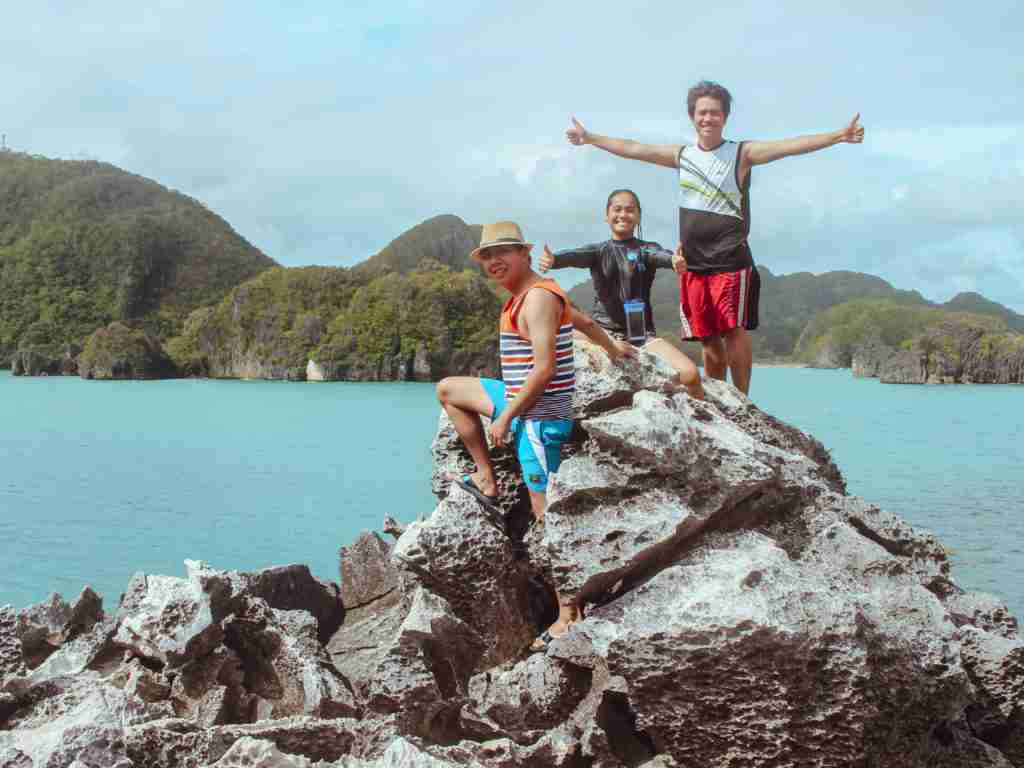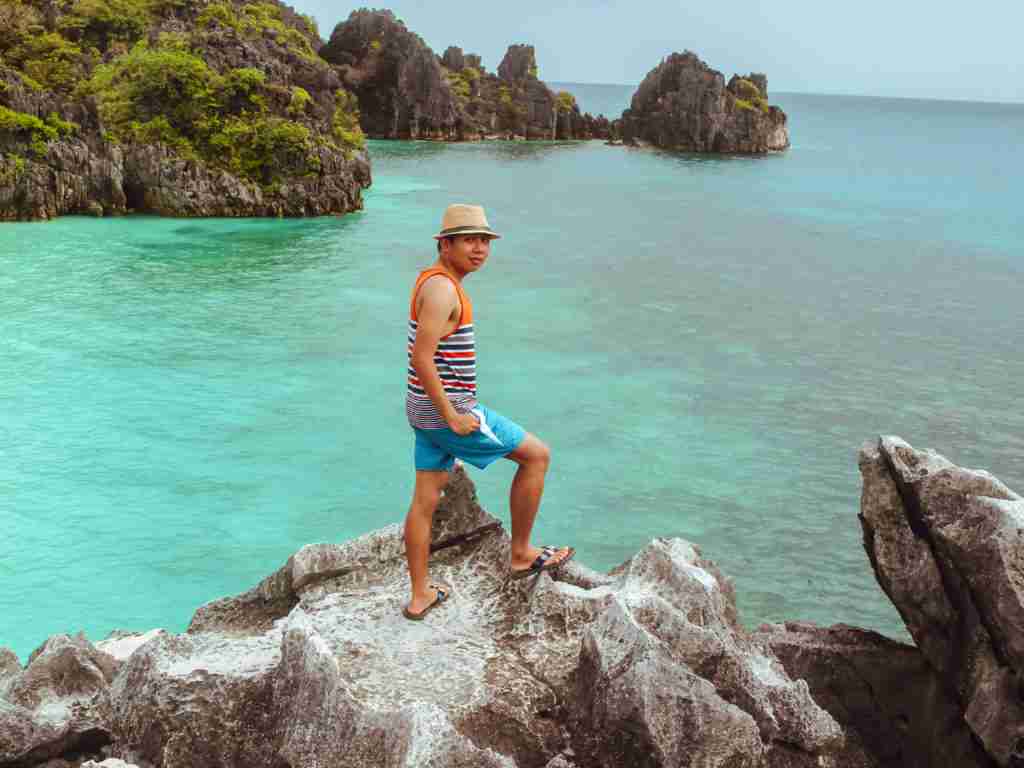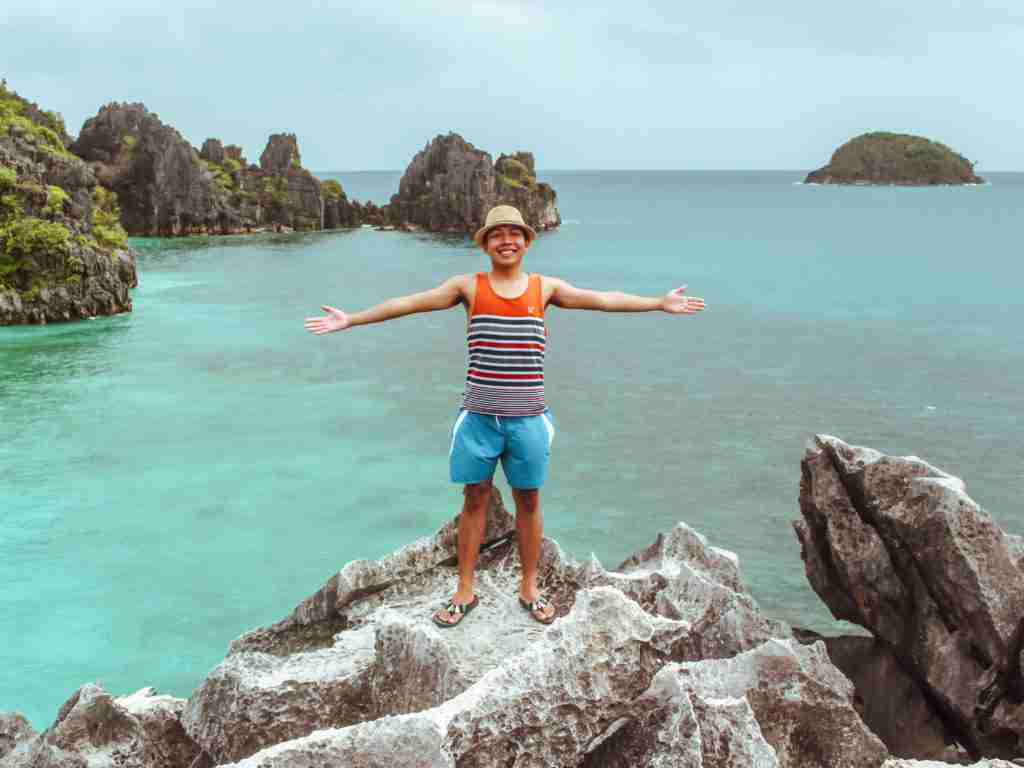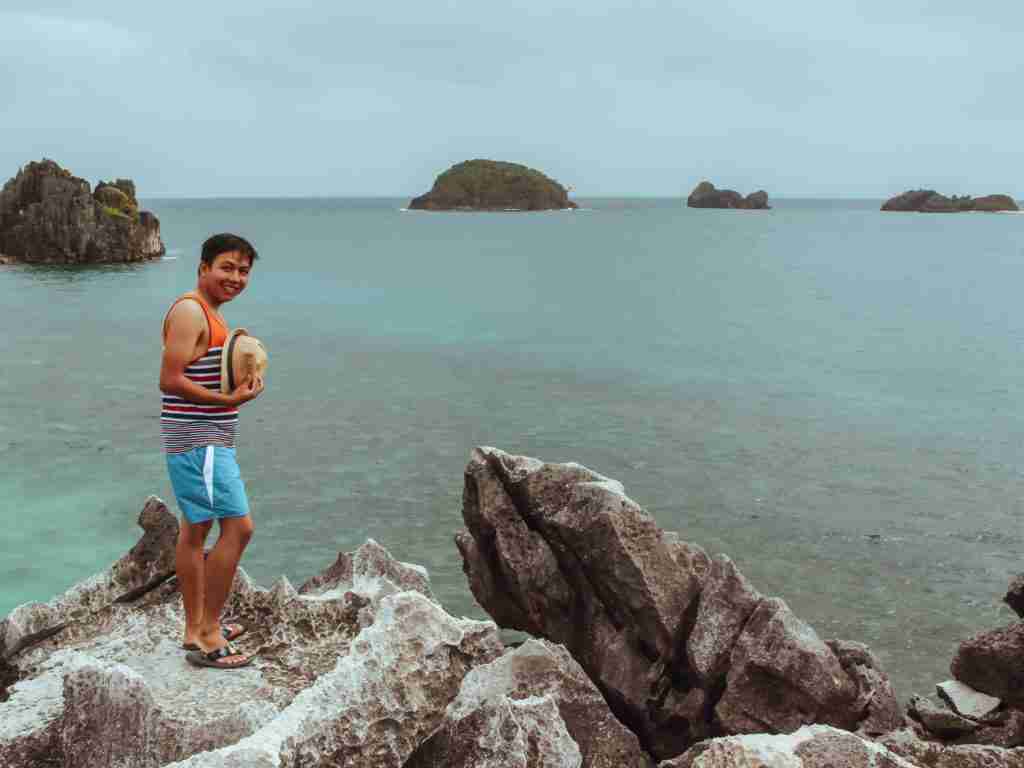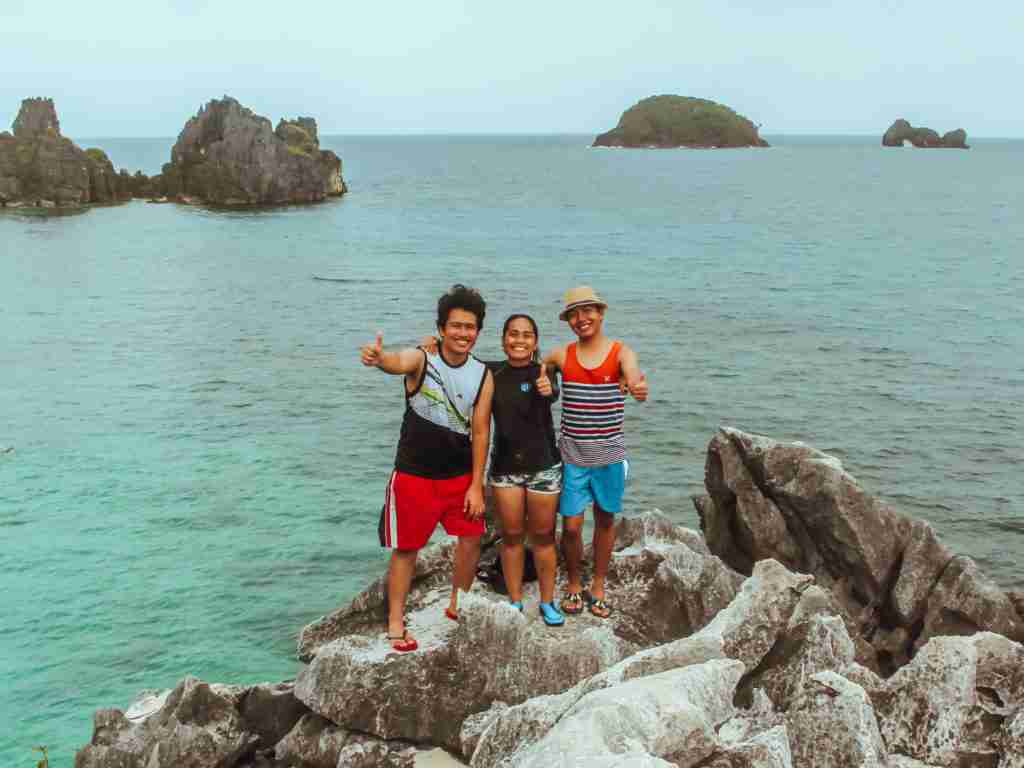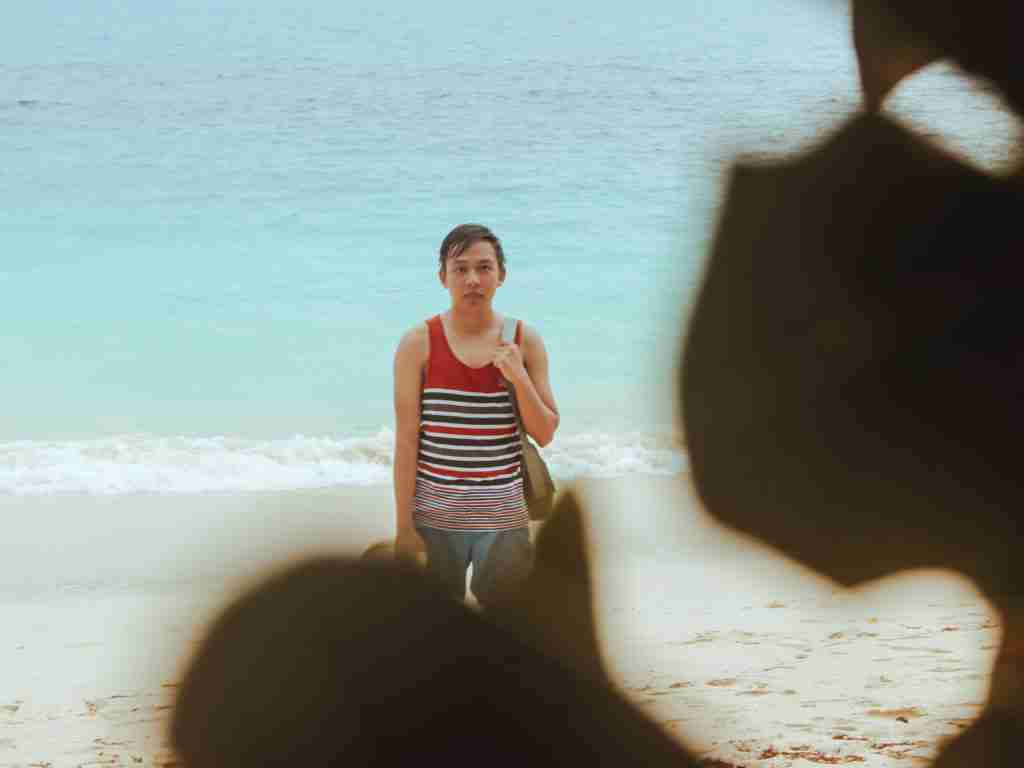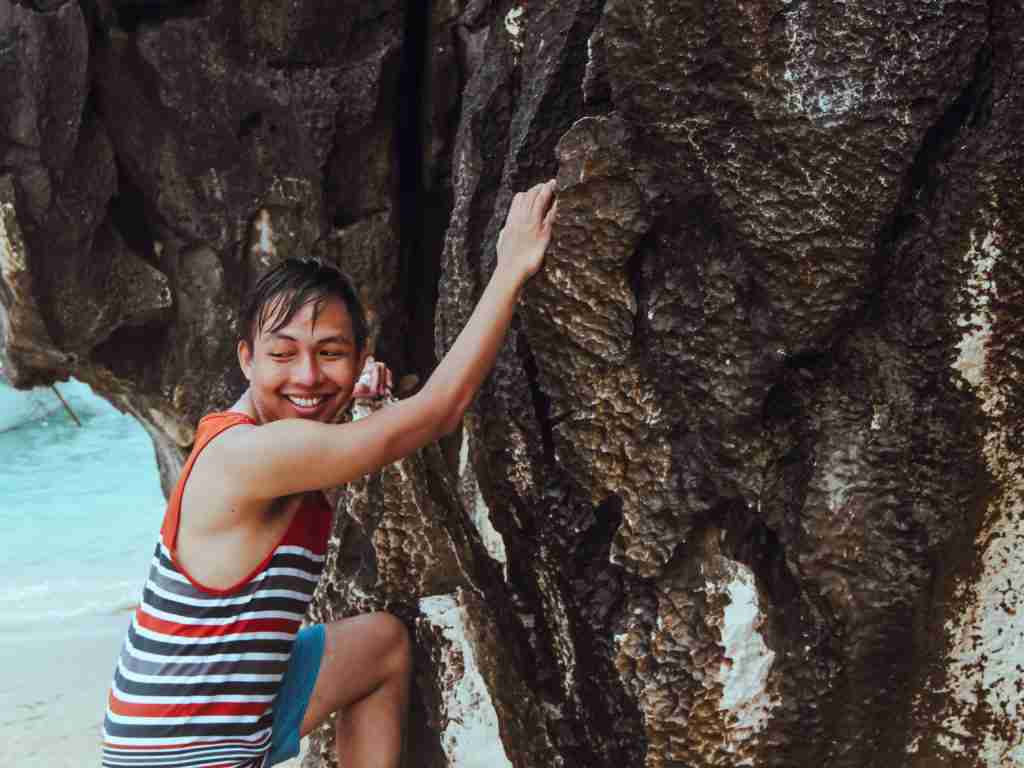 Lahos Island
Lahos is one of the best beaches in Caramoan Peninsula. I liked this beautiful beach with its clear water and powdery-white sand so much. However, this beach, from its name 'Lahos' meaning "to vanish," disappears during high tide which was why we only stayed for a few minutes and just had our photo taken quickly. Its two gigantic rock structures add a certain appeal and distinction to the Lahos Island as they divide the two beaches. Lahos island is quite small, but it's very popular among tourists as you can already have two in one island – one side is perfect for swimming with the sand that is compact and water is calm; while the waves on the other side crazily crash into the shore.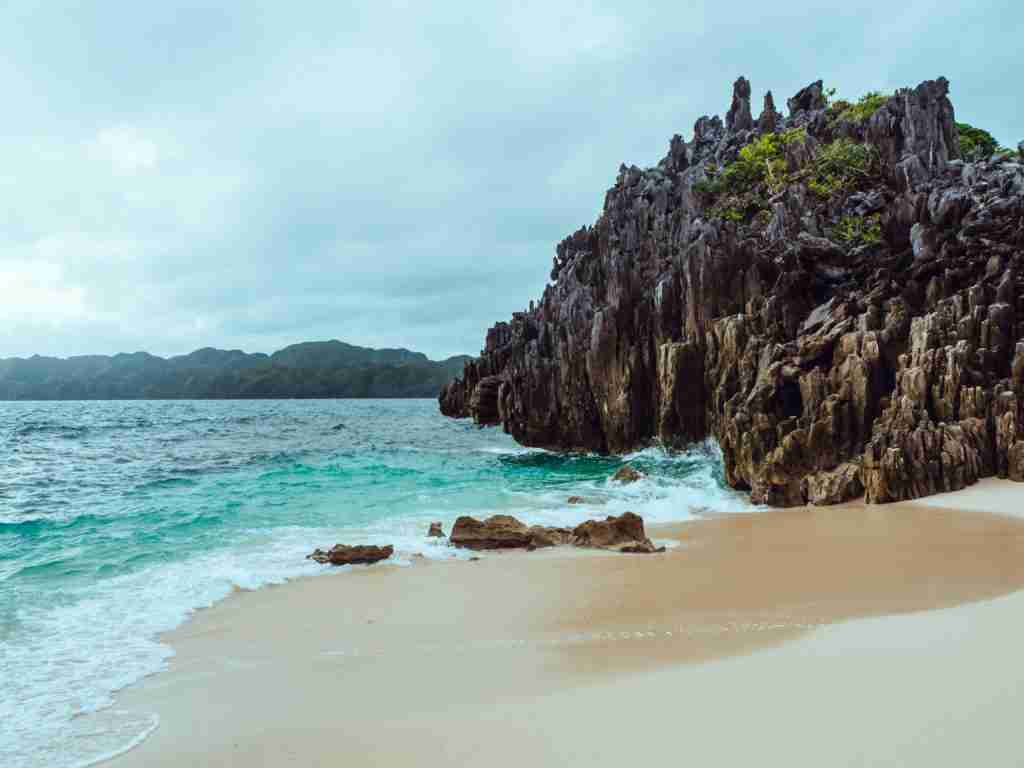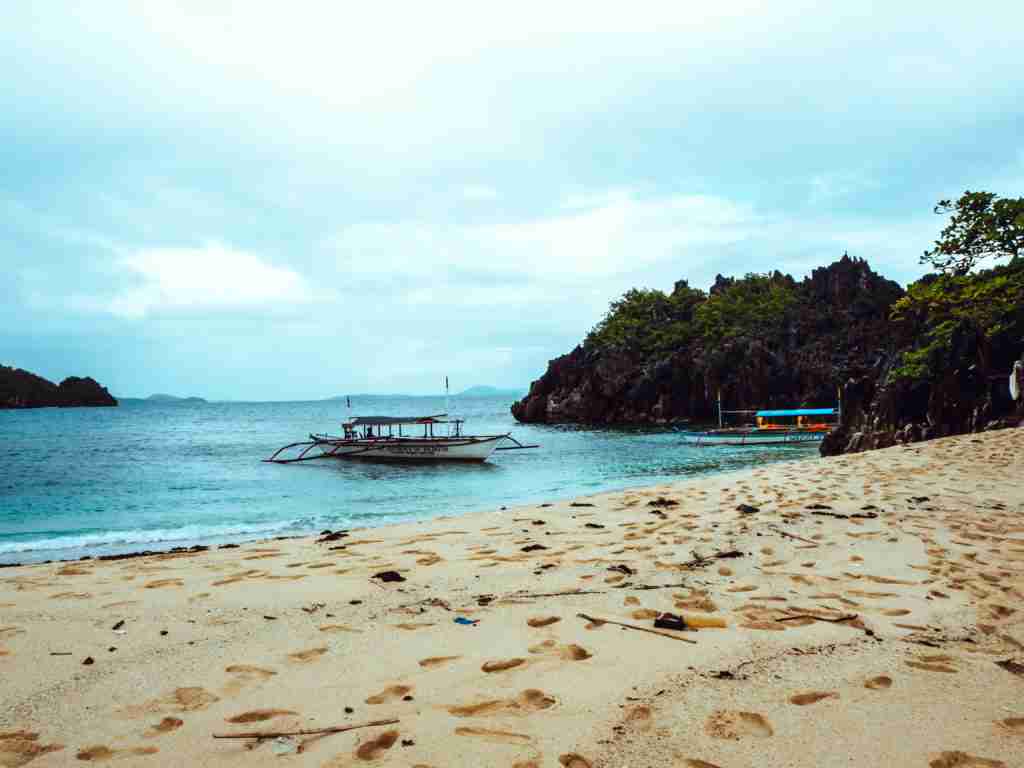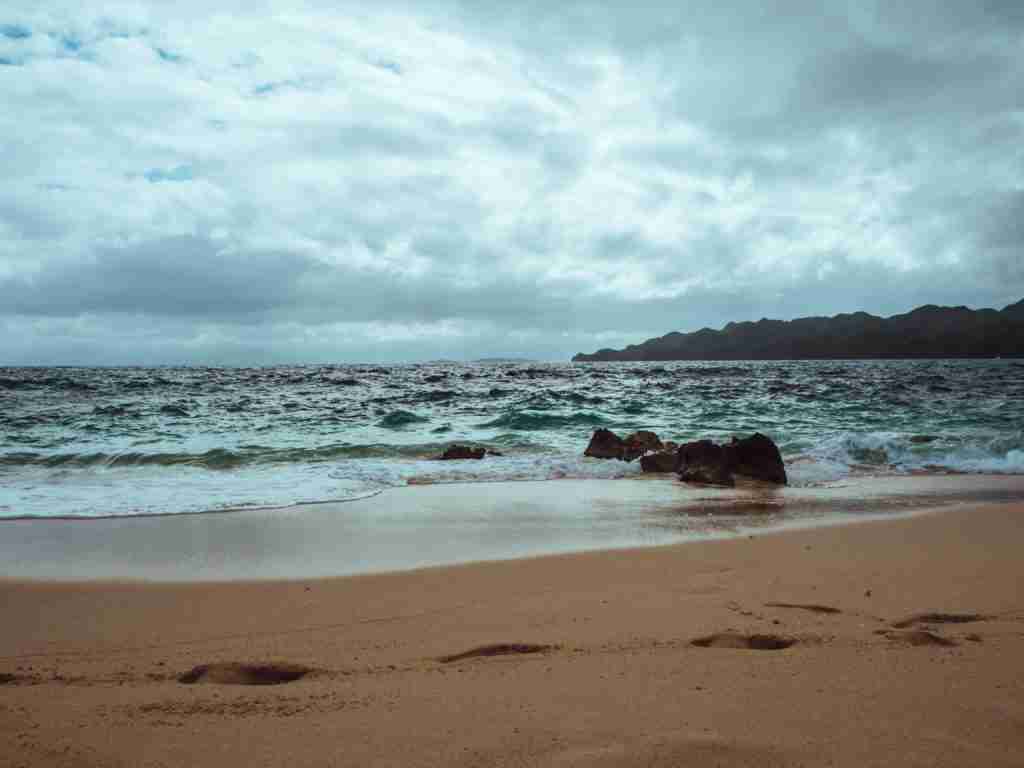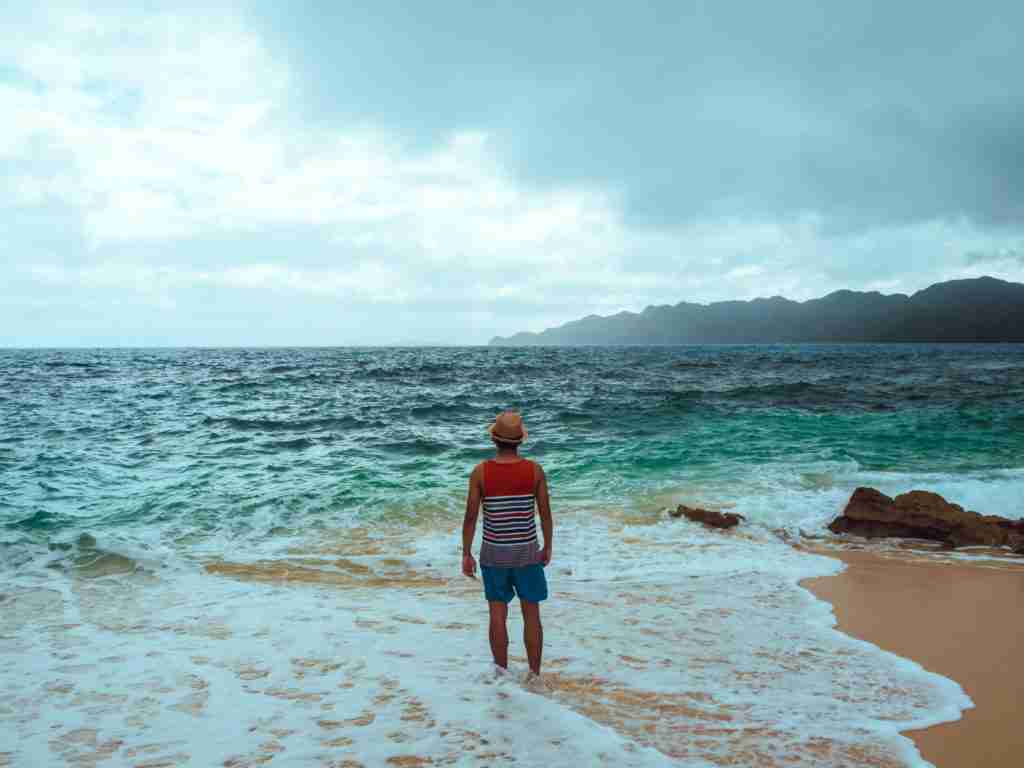 Cotivas Island
This long stretch of fine white sand with shores are lined with coconut trees. Its sand is not as white as Matukad's and not as vast as Manlawi's, but is still suitable for swimming and relaxation due to the calmness of the water being protected by larger islands on the side. If you want to rough it out 'Outcast' style, this is the place to be. Although low tide must be monitored here otherwise you'll probably stay here overnight.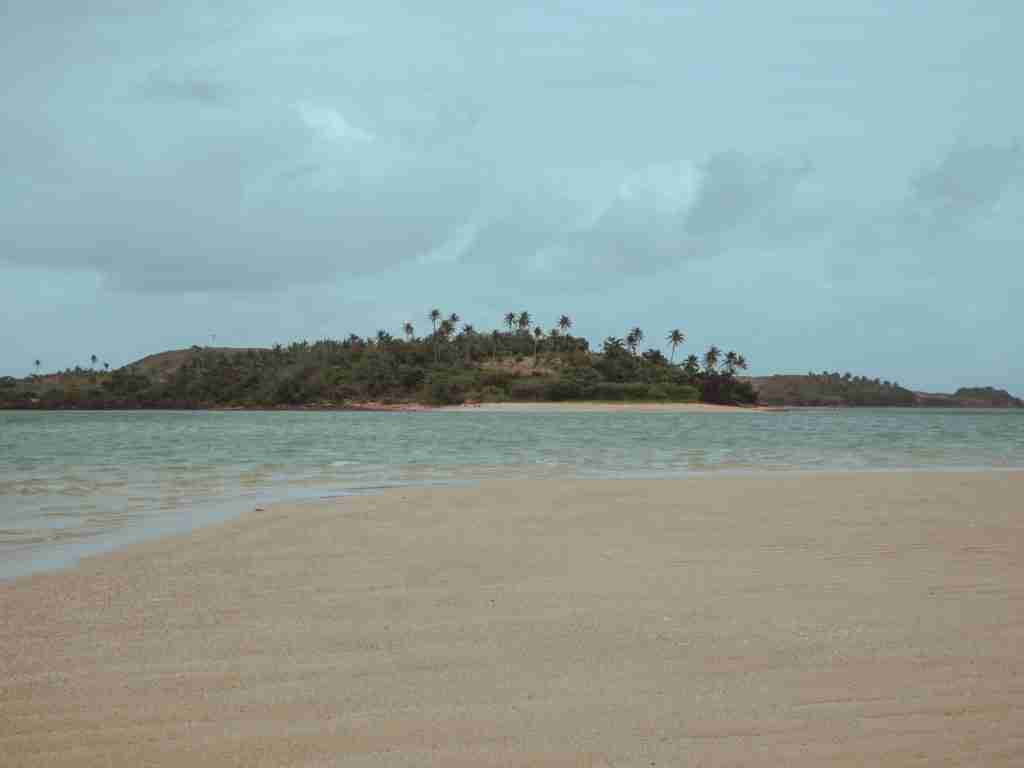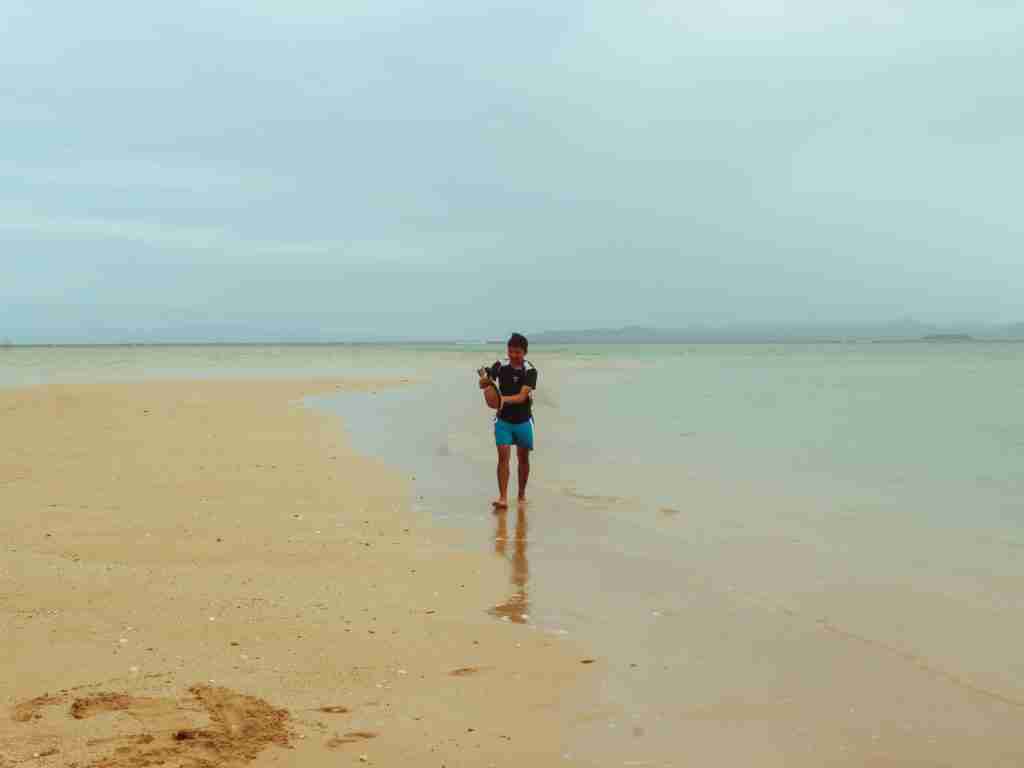 Manlawi Sandbar
Apart from all amazing limestone cliffs in Caramoan, we loved the laid-back feel this Manlawi Sandbar offers. This stretch of sand which is part of the largest of the island group, Lahuy Island, shows on a low tide while during high tide, the cottages float. You can come to Manlawi Sandbar during low tide if you want to sunbathe, walk or run through the fine sand. If you're not lucky and the tides do not favor your sunbathing fantasy, you can opt to just swim.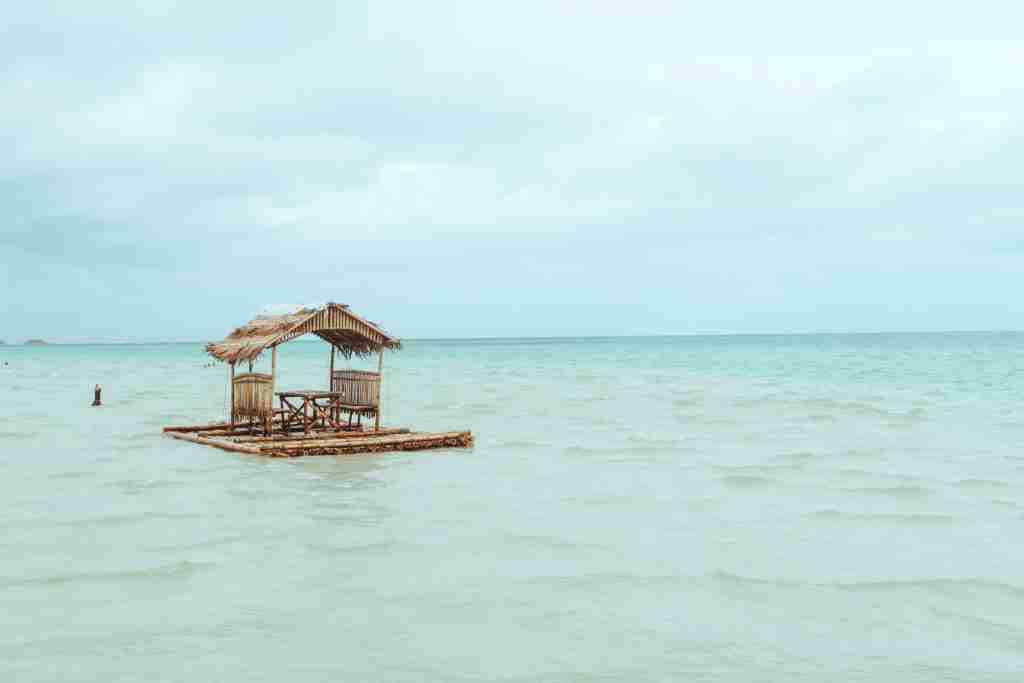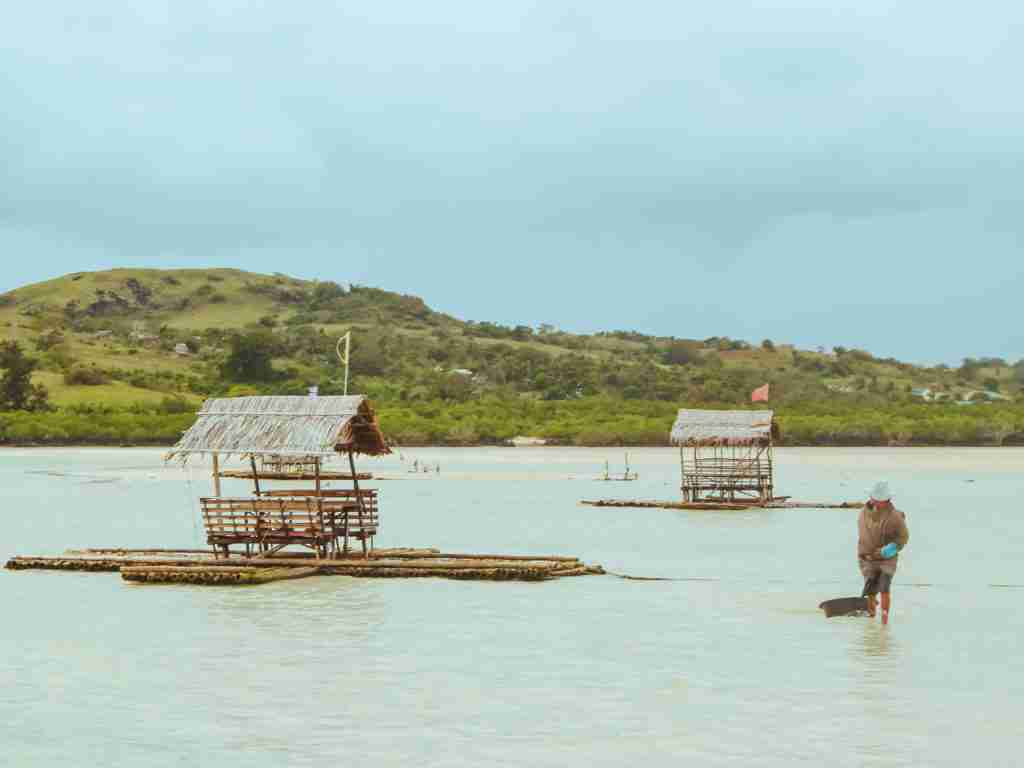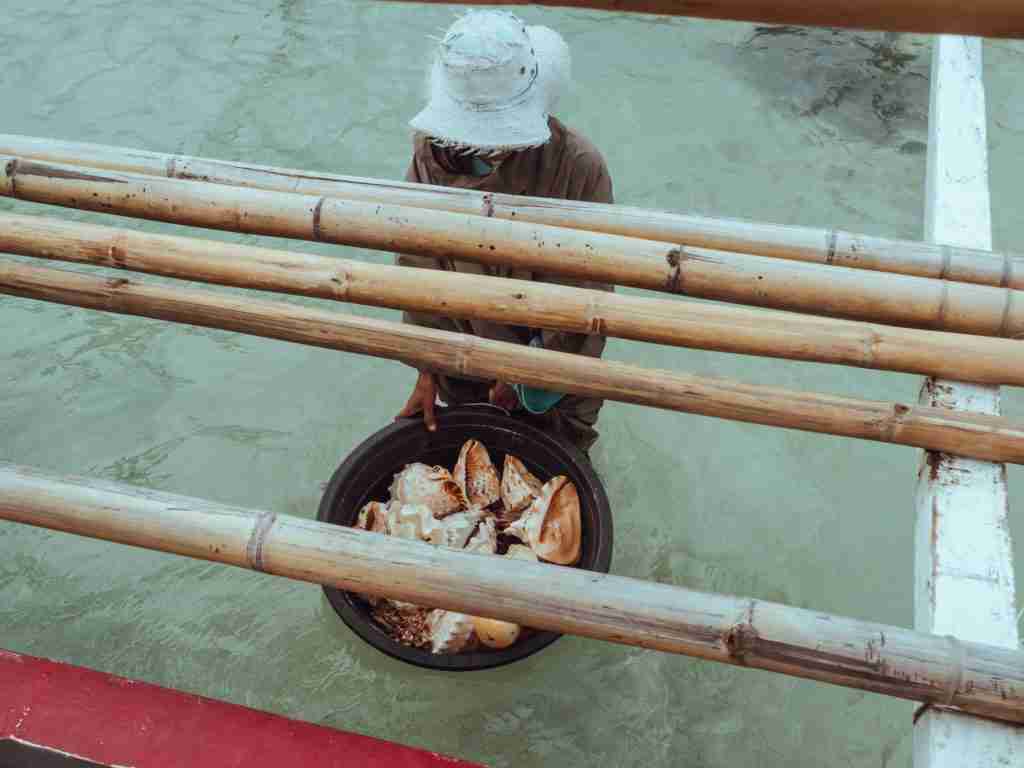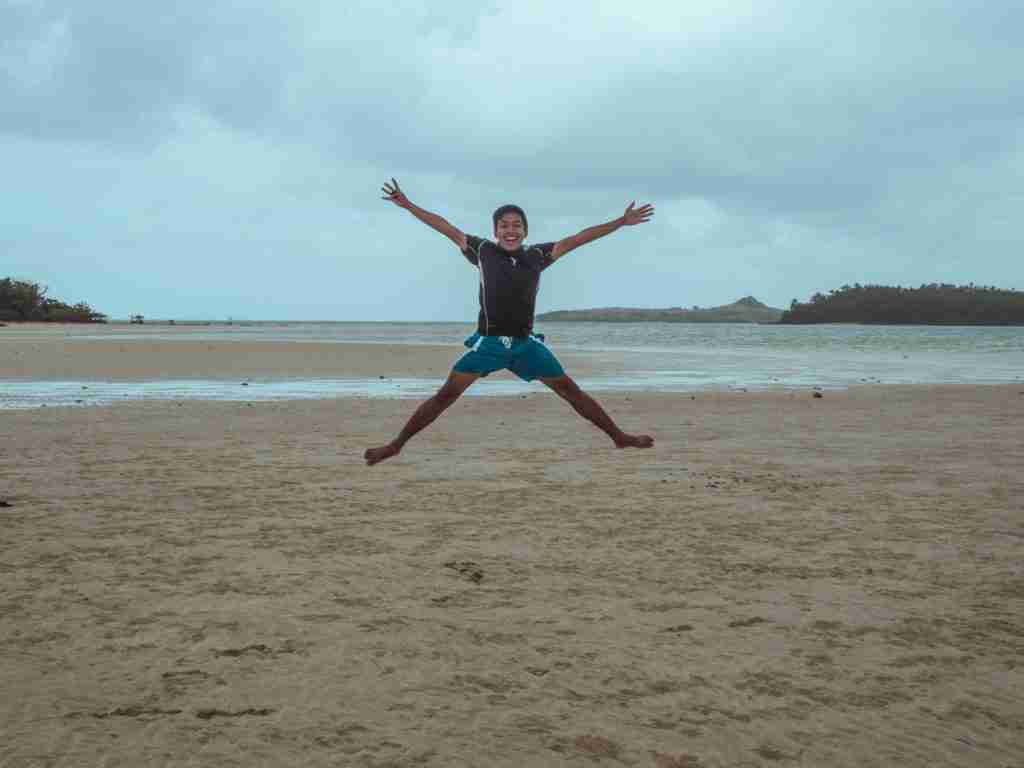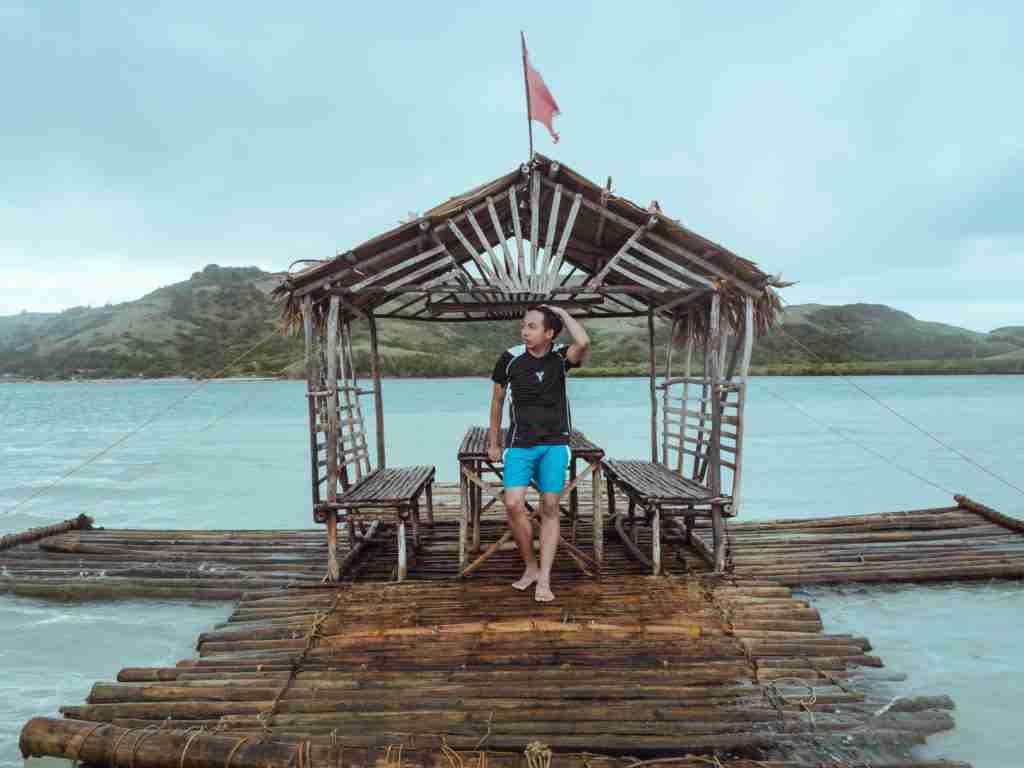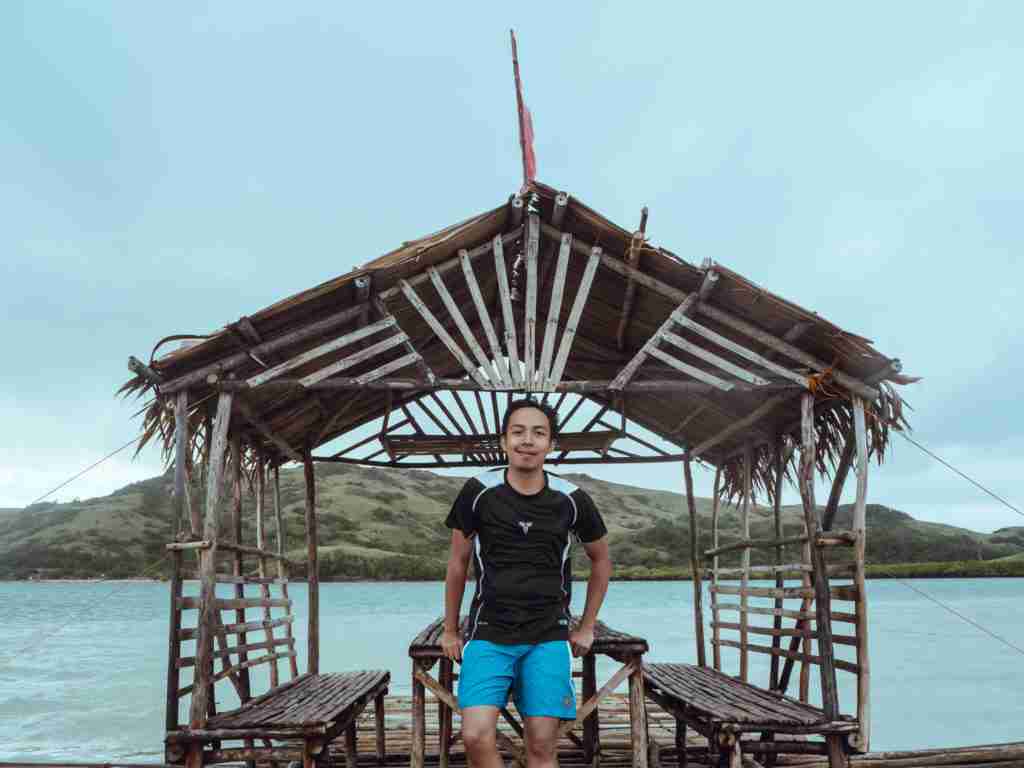 Minalahos Island
Minalahos is a small white-sand beach located just opposite of Matukad Island. It is known for the towering limestone cliff comparable to the ones in Palawan. This is a great option for those who love swimming, chill along the beach, and listening to the sound of the waves. What makes Minilahos distinguishable from the other islands is the large rock in the middle of the cove. There is also a secret passage to the other side but you have to climb the sharp rocks for you to get to a better view of the horizon.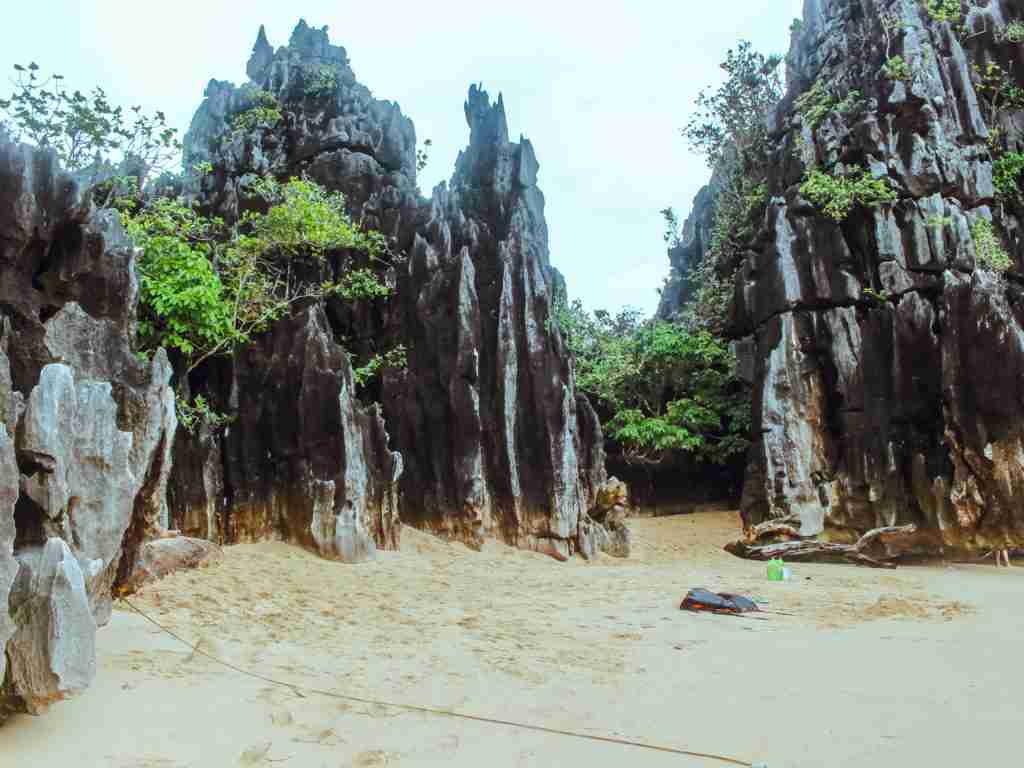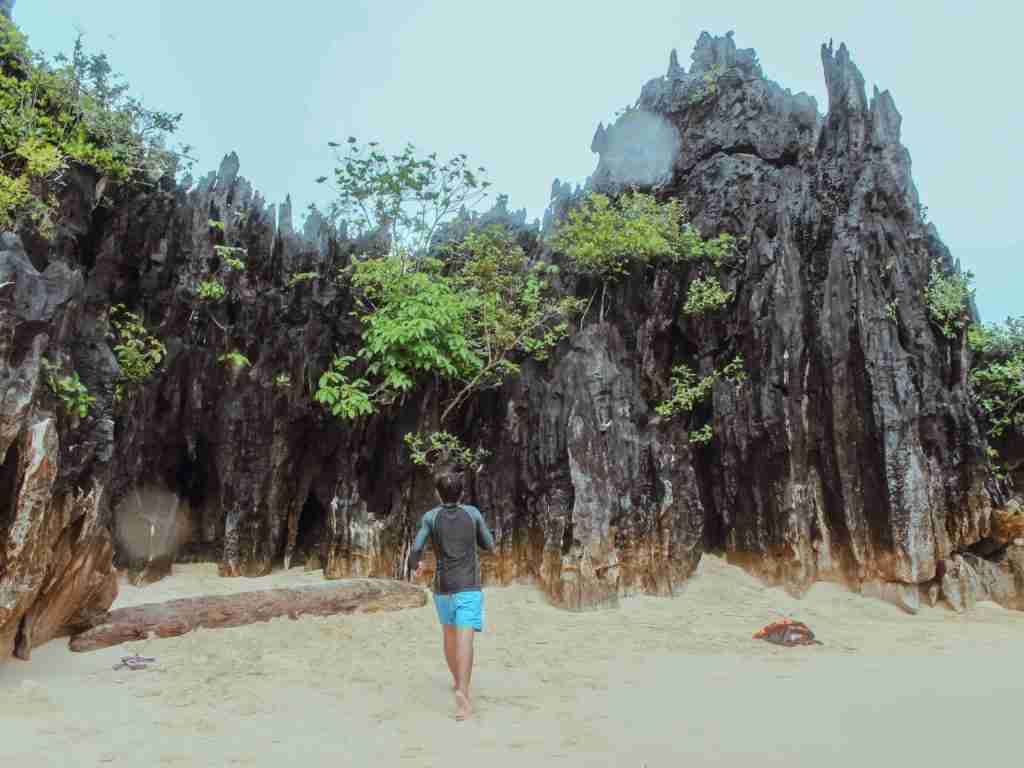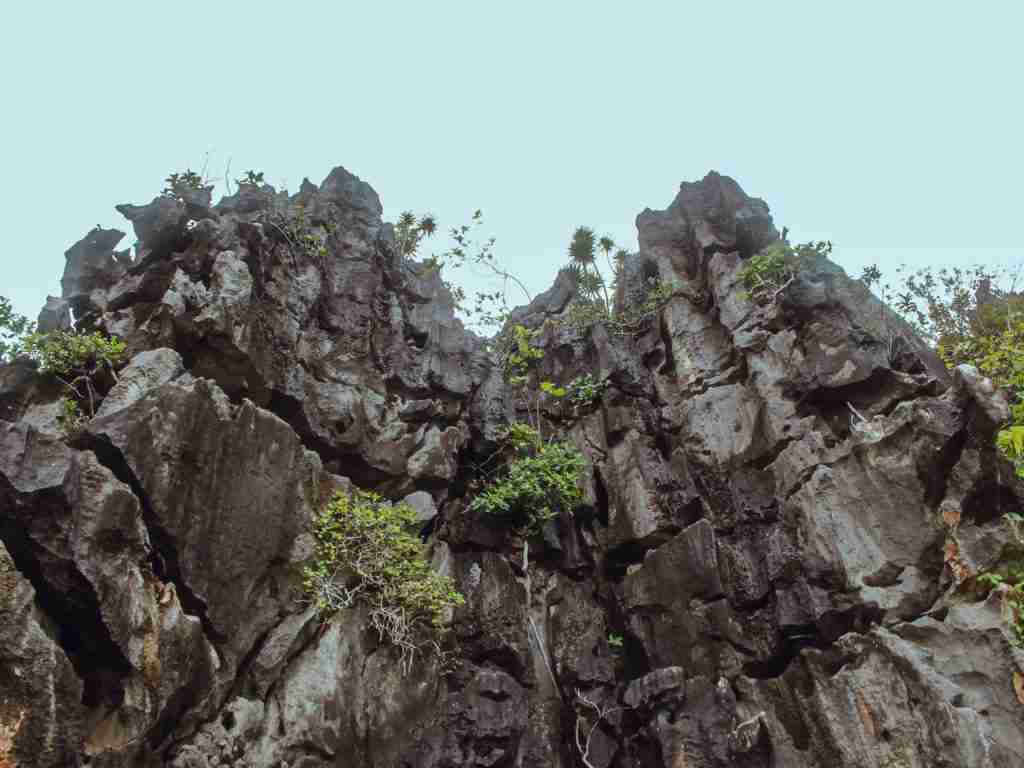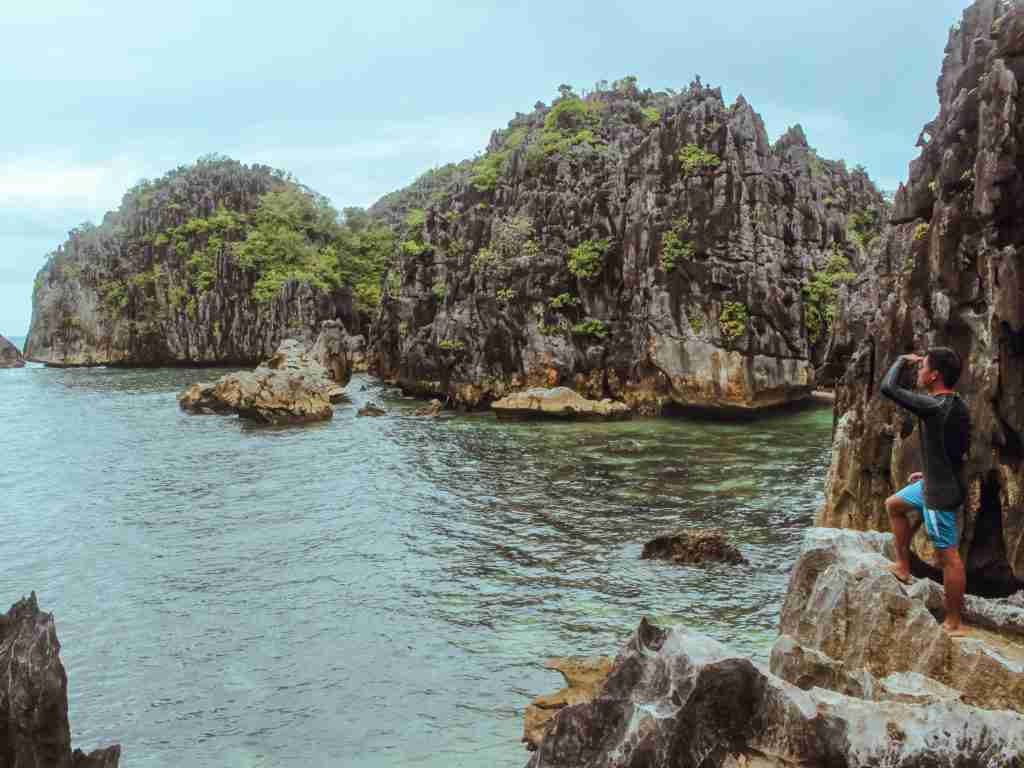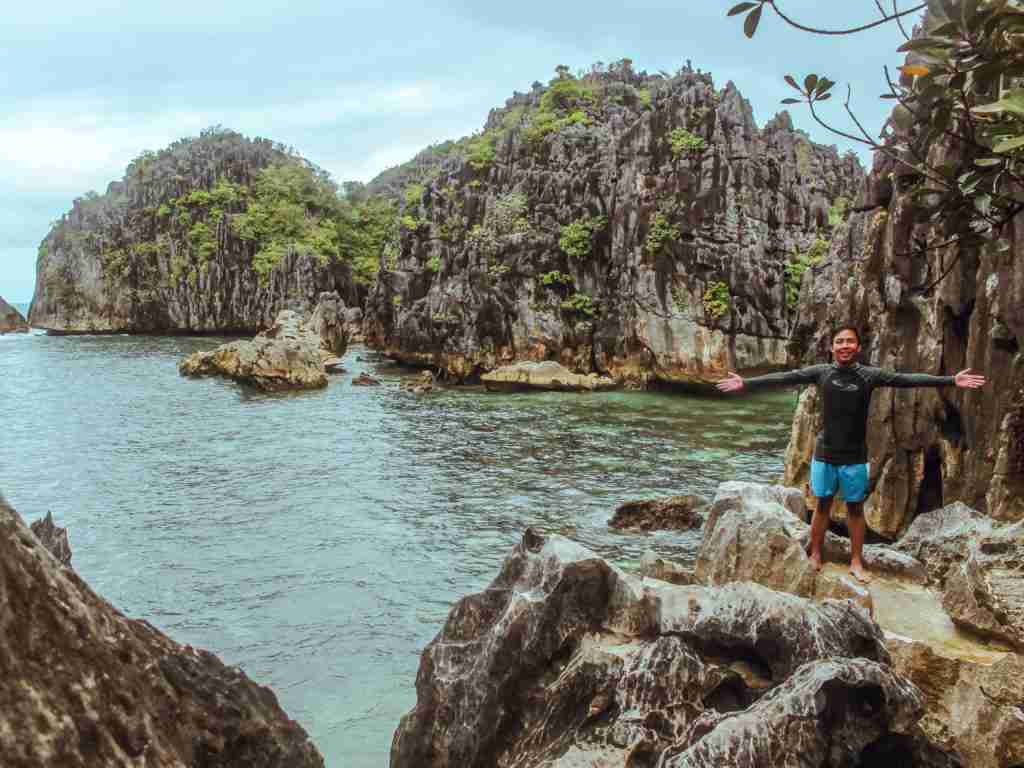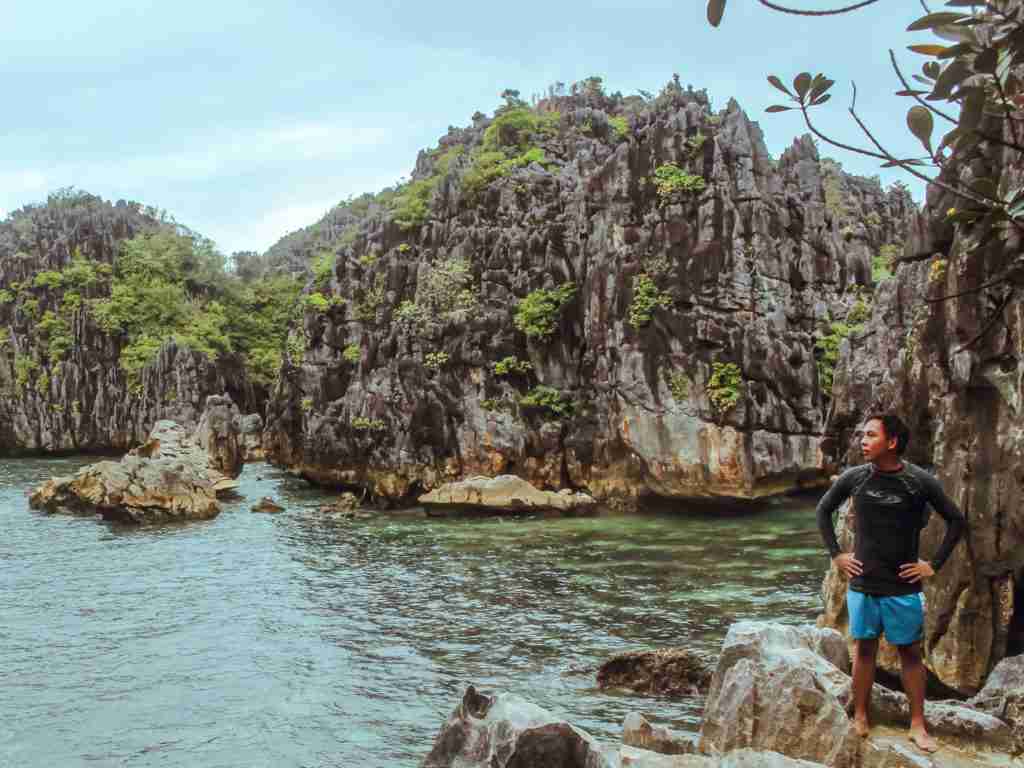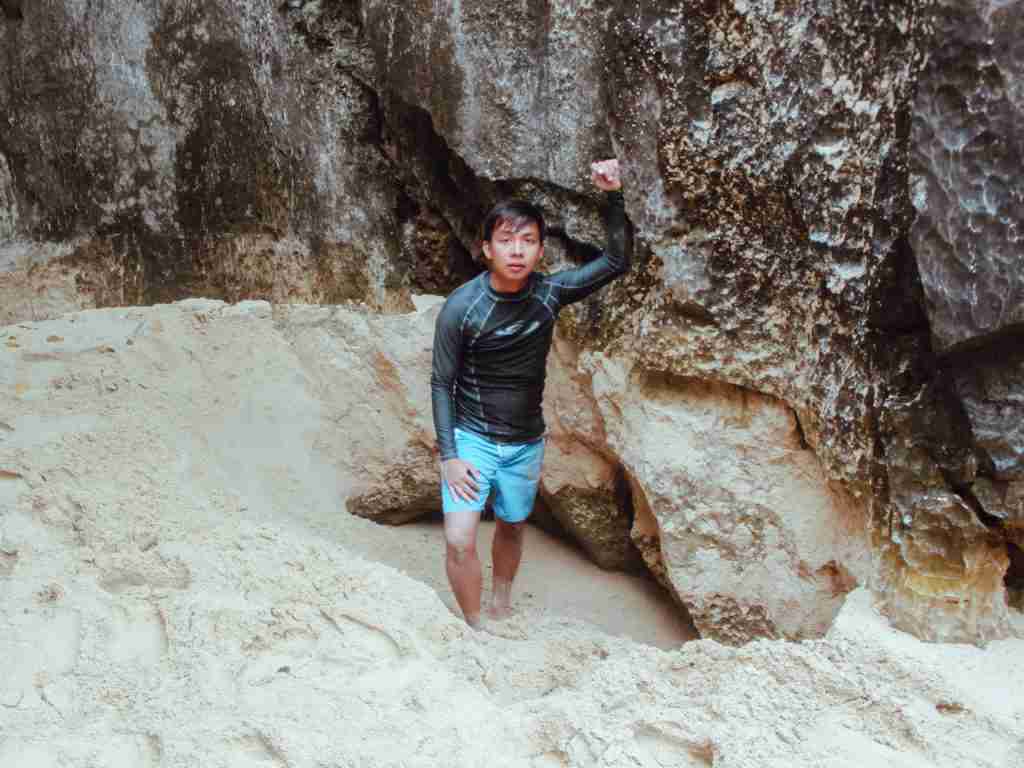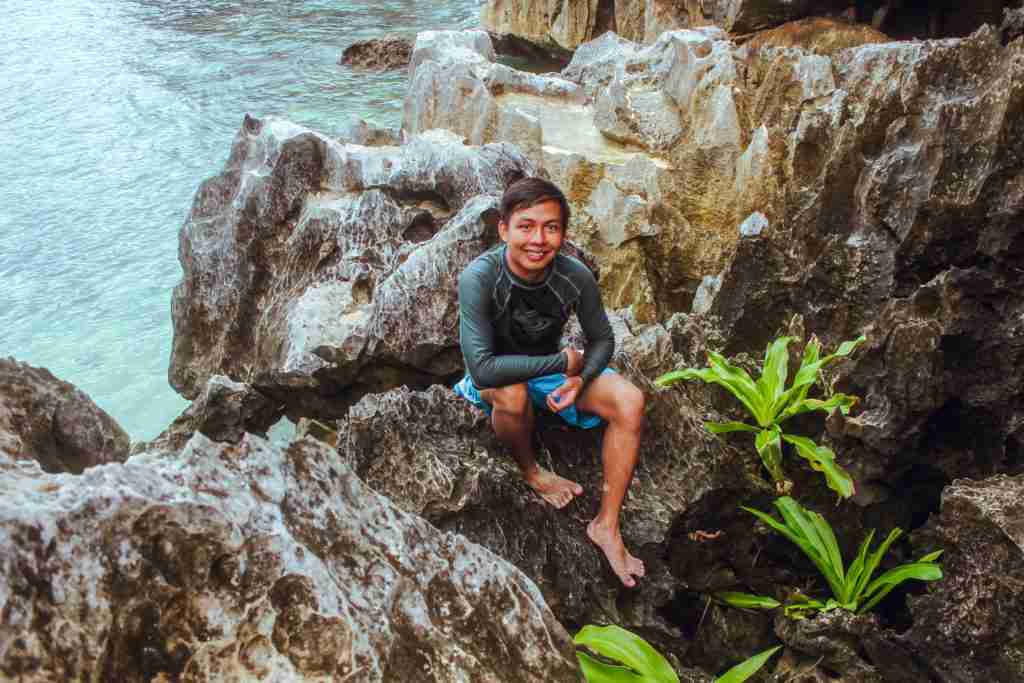 Cagbalinad Island
Another favorite in Caramoan is the small shore of Cagbalinad Island. We'd spent a few minutes floating into the water with a great views of limestone formations. Although we didn't get near the shore, the beach, which is ideal for swimming and snorkeling, is favored by underwater and dive enthusiasts. This place should be on everyone's list because the scenery was just superb. The color of the water, the rich marine life and the blue sky just took my breath away. We were just lucky to be there on a very cooperative weather.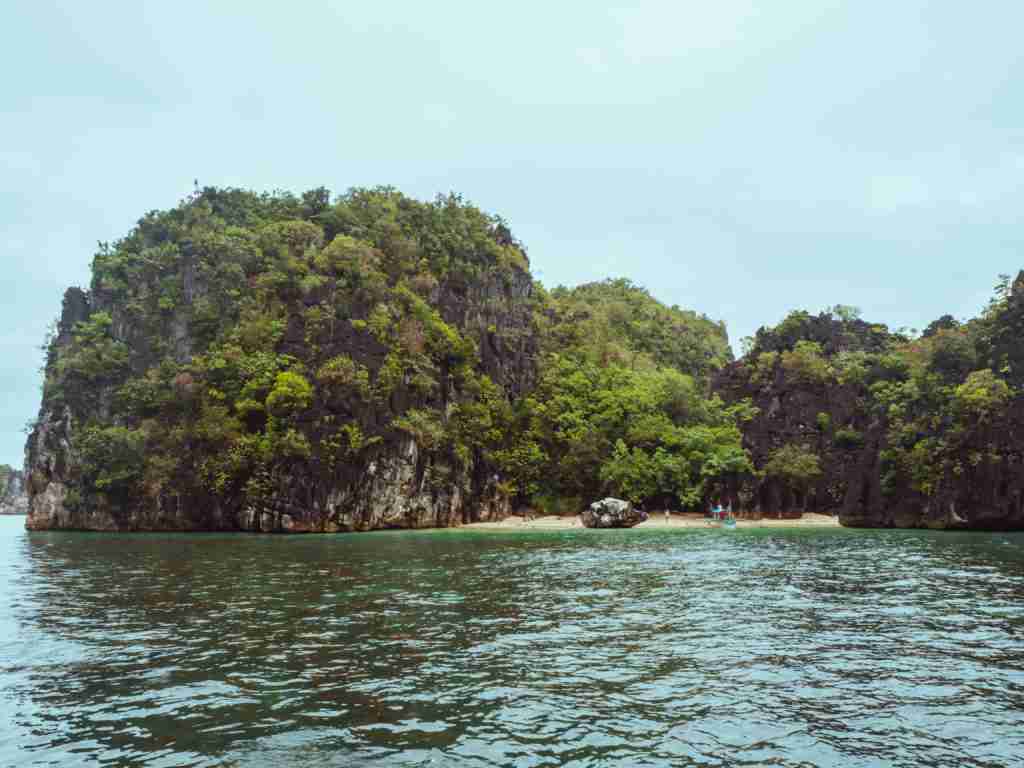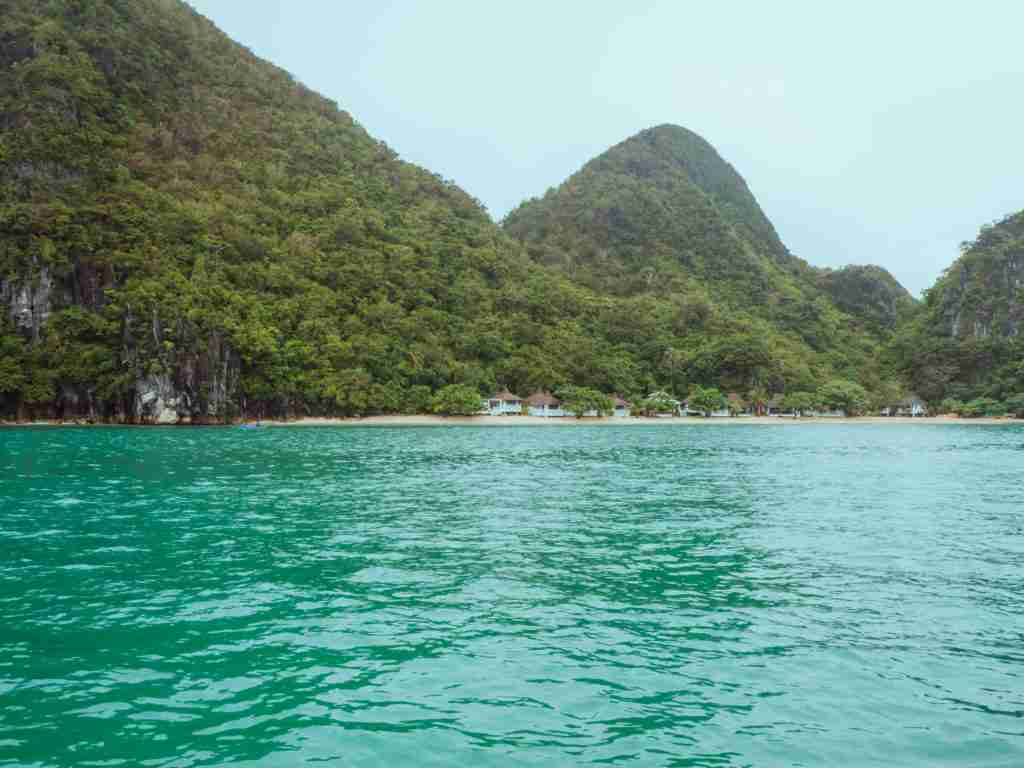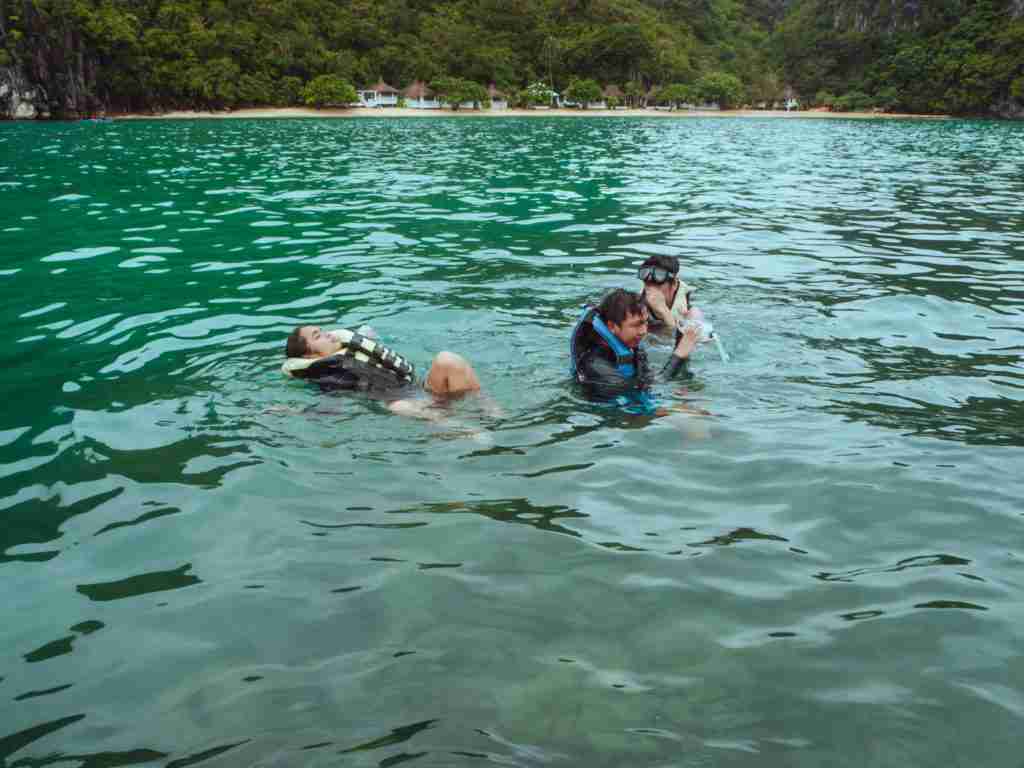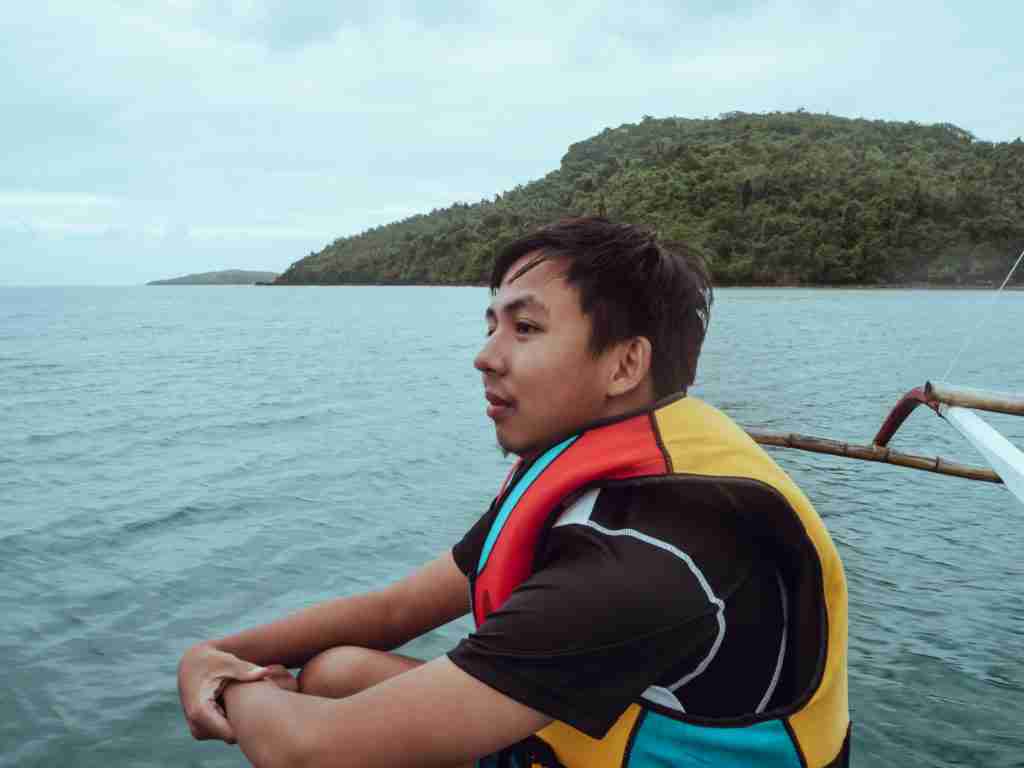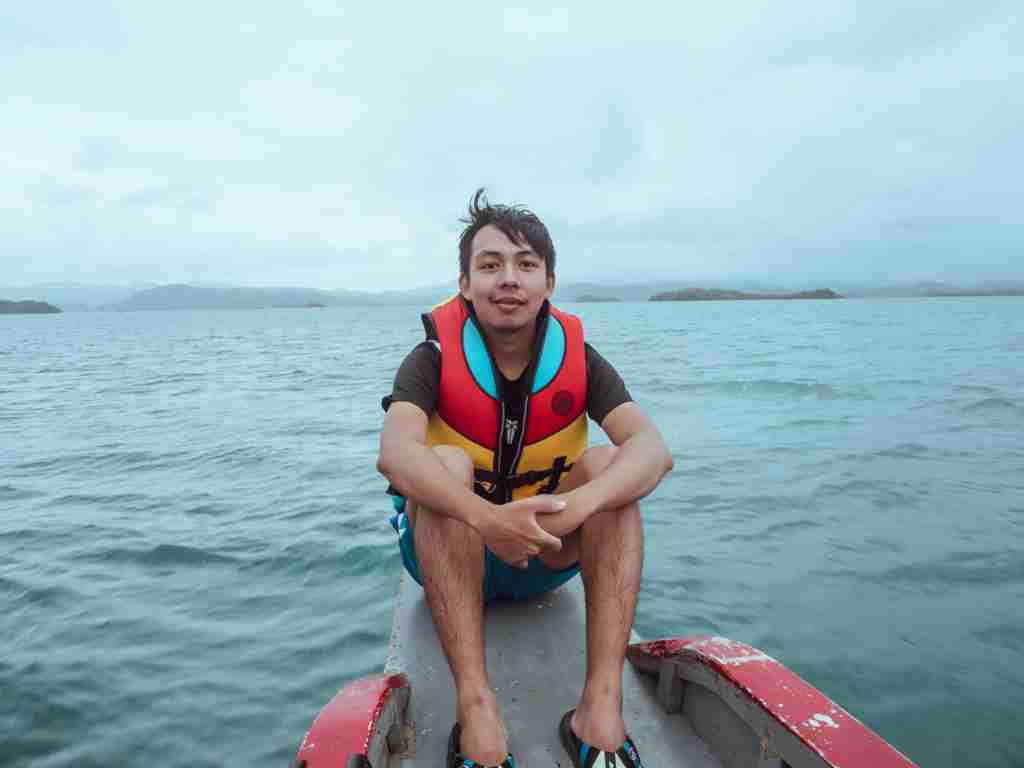 Watch The Video!
Caramoan Islands, Philippines from Kevin del Prado on Vimeo.
Already decided to visit to the Caramoan islands? Here's your guide and a perfect 3-day Caramoan itinerary for you! Also, there are a lot of things to check in the Philippines for 2 weeks. 
Pin it for later!