This post was most recently updated on January 4th, 2018
With its archipelagic state and diverse features, Philippines offers numerous world-class beaches with fine white sand and pristine blue water such as Boracay, El Nido, Siargao and the like. These beaches, however, are already populous especially during the summer season. You will also have to spend on expensive hotel reservation fees and exclusive tour packages when you want to go to these popular destinations. On the other hand, if you really want to experience and see a place that also features a majestic scenery, to swim in unspoiled crystal clear beaches, to just chill under the sun, and to lay down in white sand under a sea of stars, Burias Island is, without a doubt, the perfect place to be! It is indeed a paradise where you can actually escape from city stress, relax and enjoy the calmness of the ocean by just appreciating such God-given beauty.
Burias Island, located in the Town of San Pascual, is one of the three major islands of Masbate Province. The island is surrounded by the following bodies of water – Ragay Gulf, Burias Pass and Sibuyan Sea which make fishery a main livelihood to the communities.  Since Burias is a new spot to be explored by travelers, the local tourism has been fast growing ever since. It has become an alternative source of livelihood for the fishermen. The usual tour, offered by local fishermen, covers five (5) main islets which are visited by the tourists:
Animasola Island
Animasola Island is one of the major destinations in Burias Island. It is a tiny islet located at Northern east side of San Pascual. You can circle and go around the island in just a few minutes. The unique features of the islet are its rock formations besides the fact that the shore of the beach is white sand with tiny rocks. However, you may want to walk the shore with slippers on since during the summer season, the heat is intense that the sand can actually hurt your bare feet.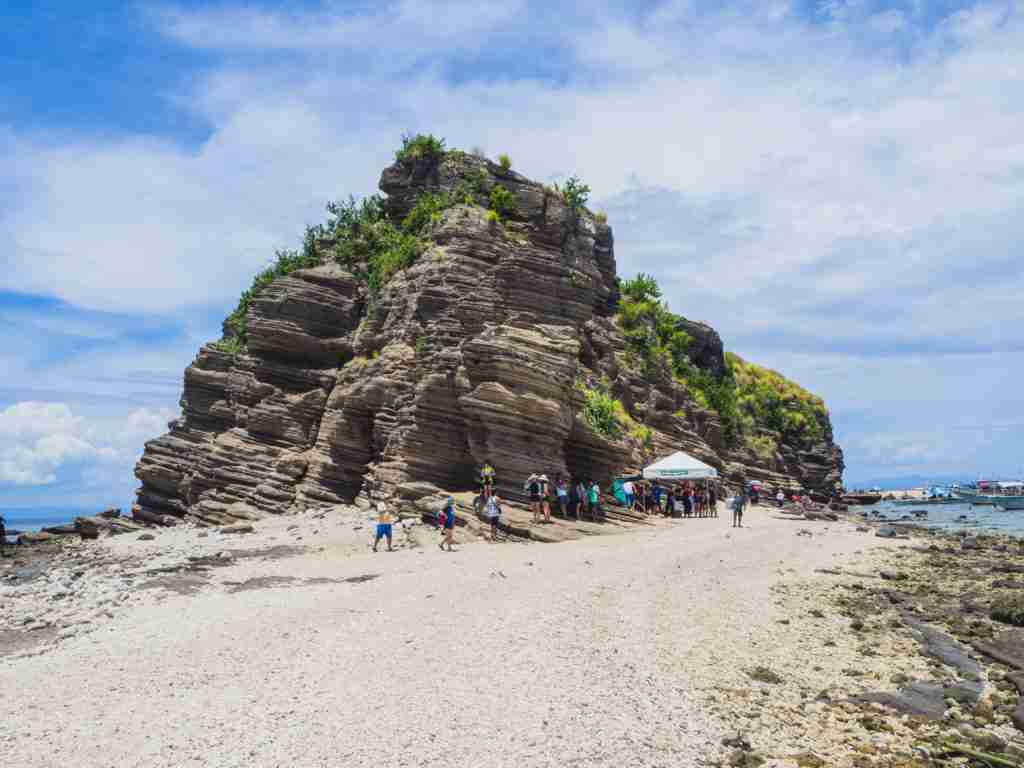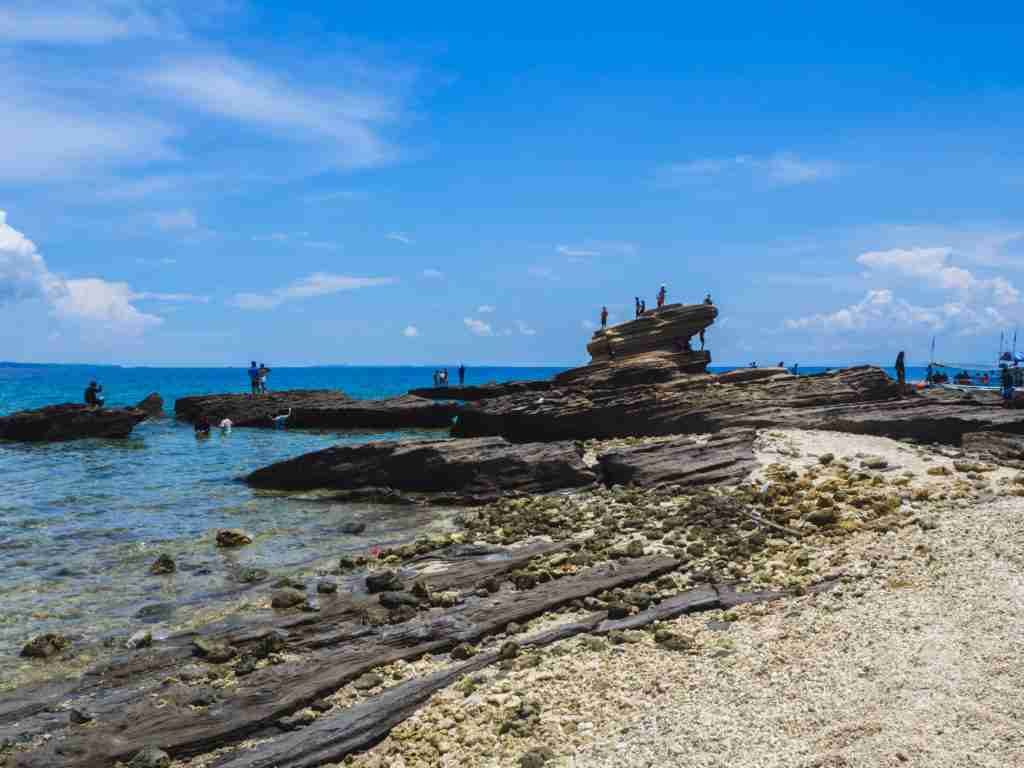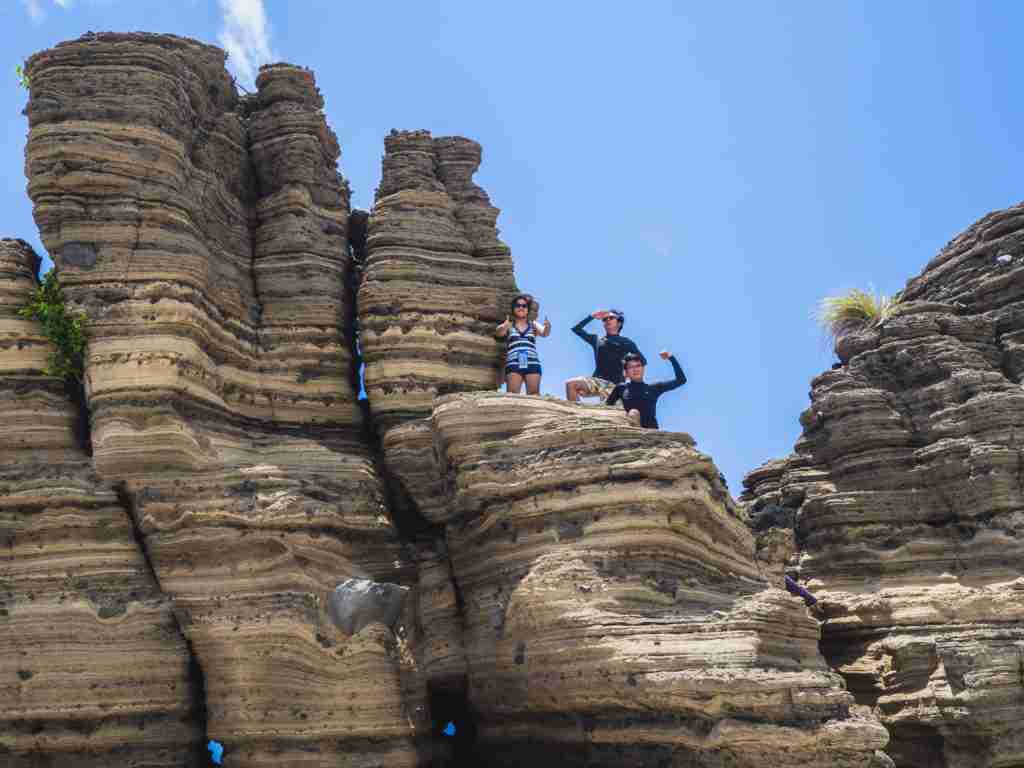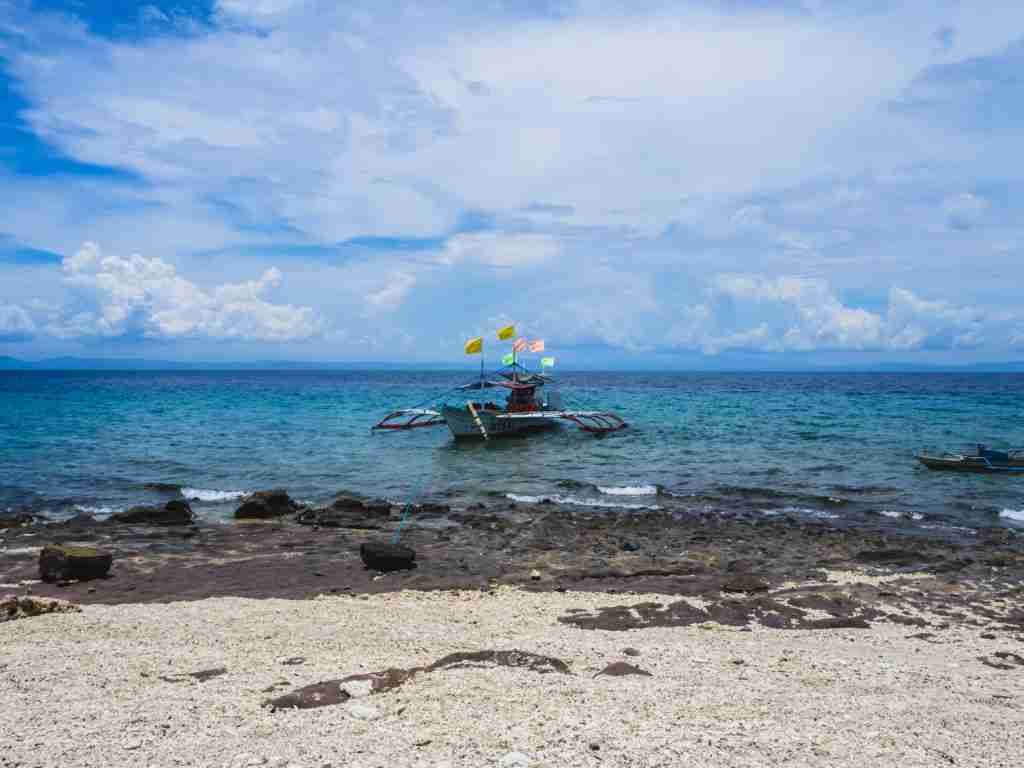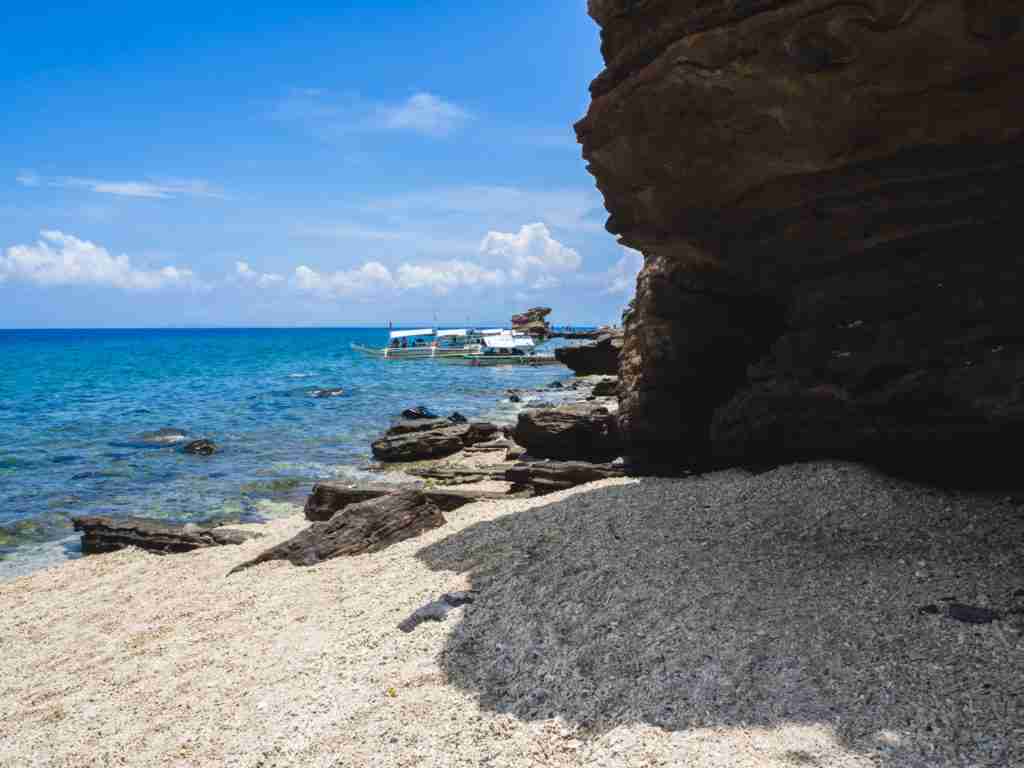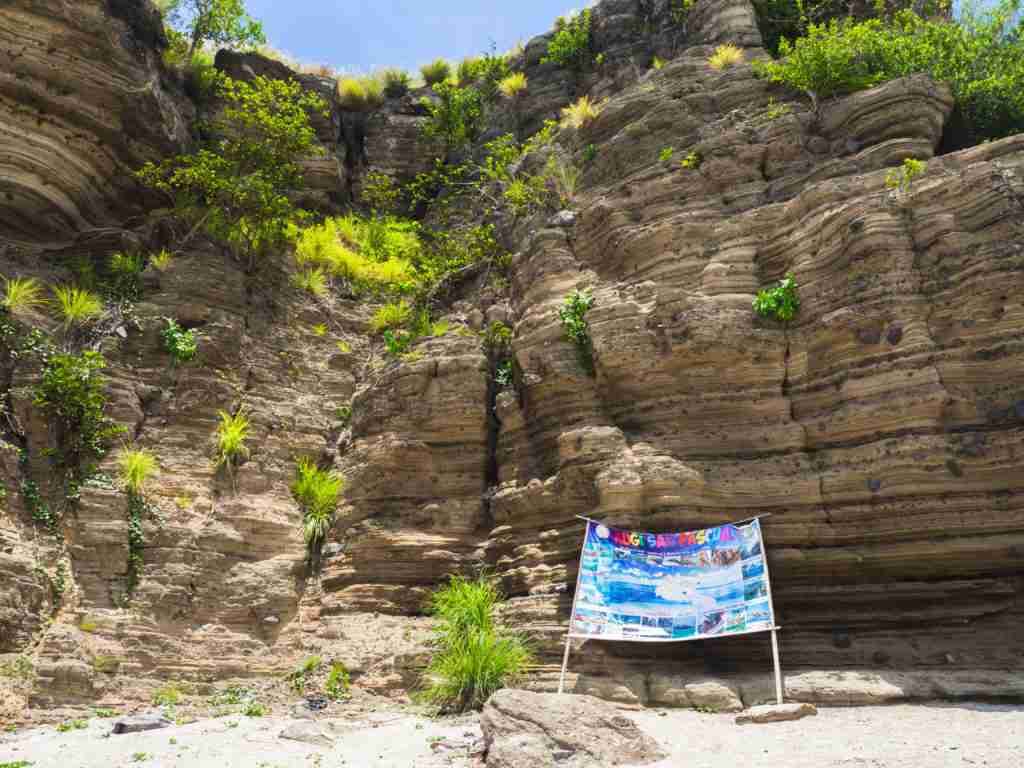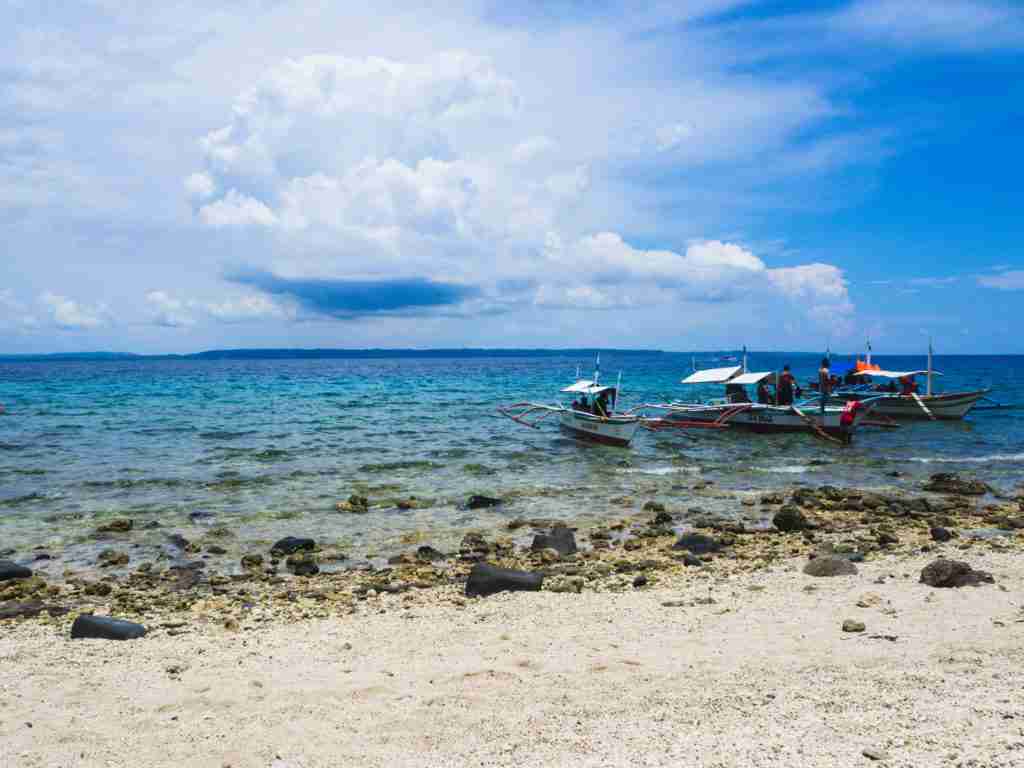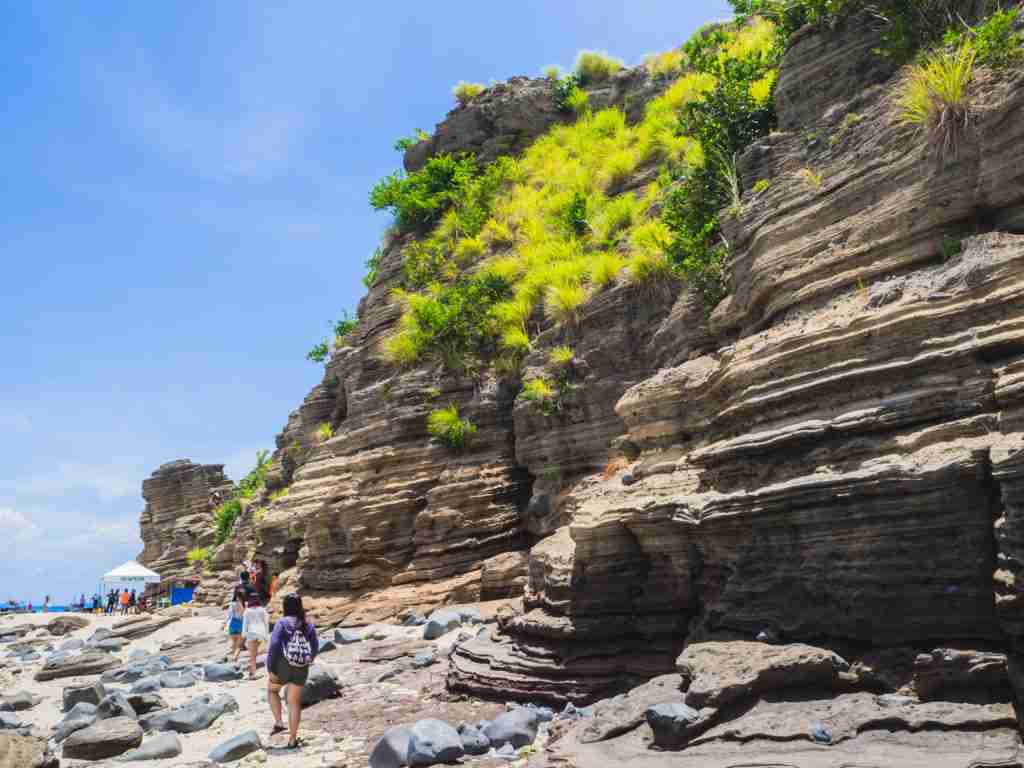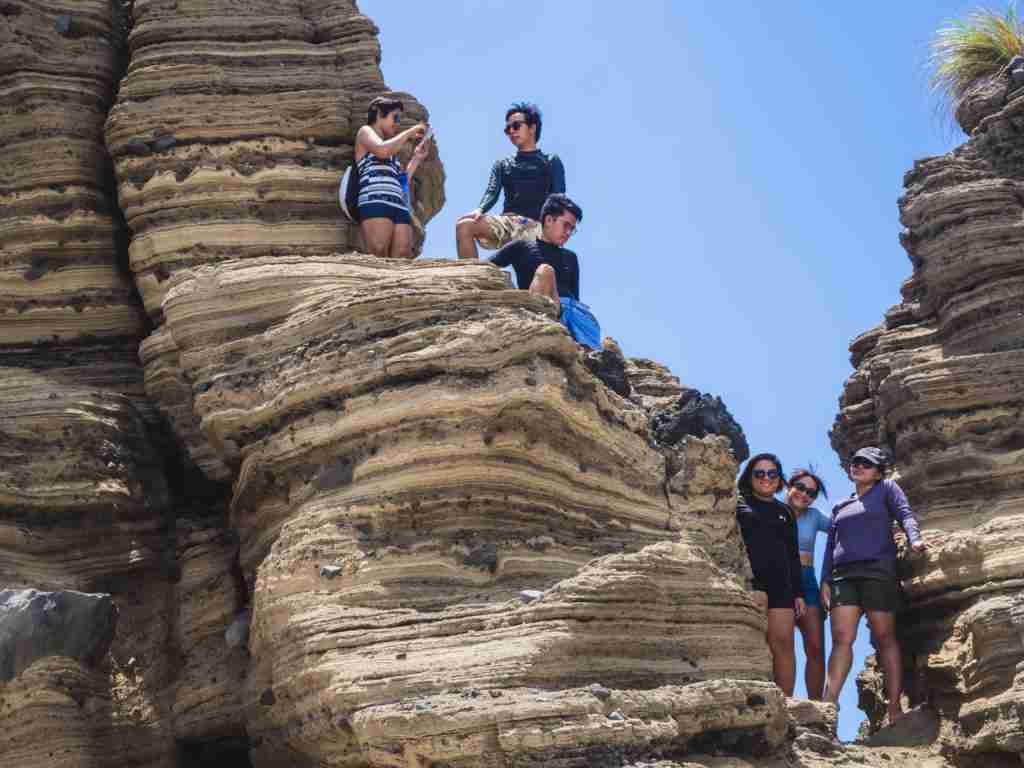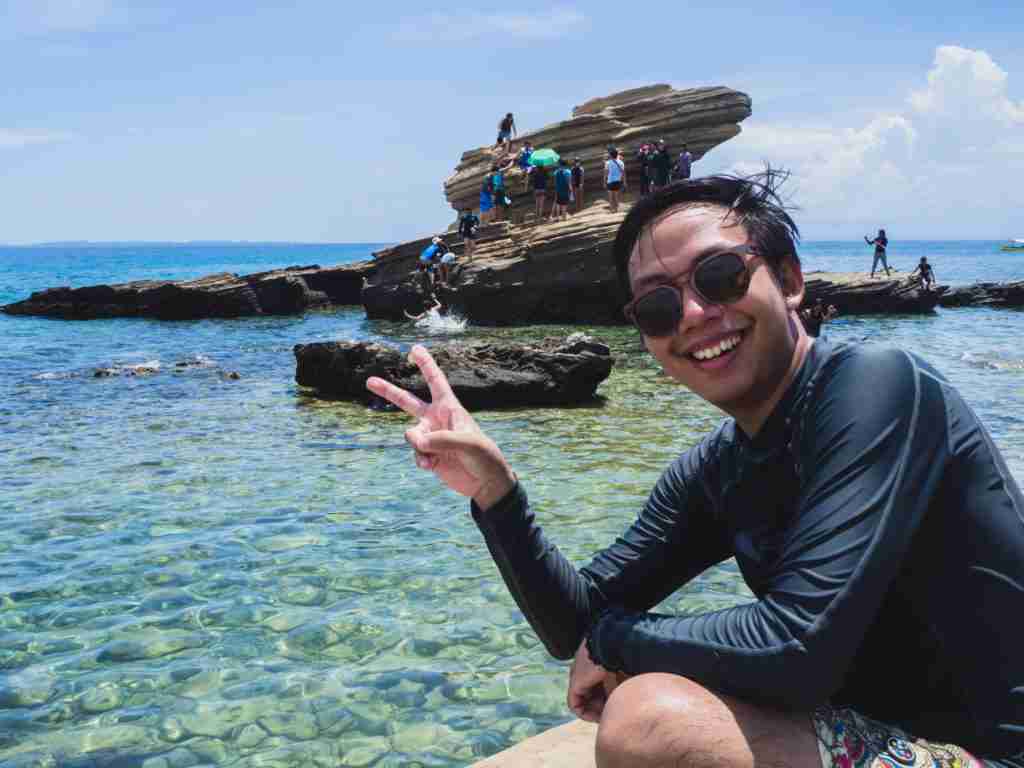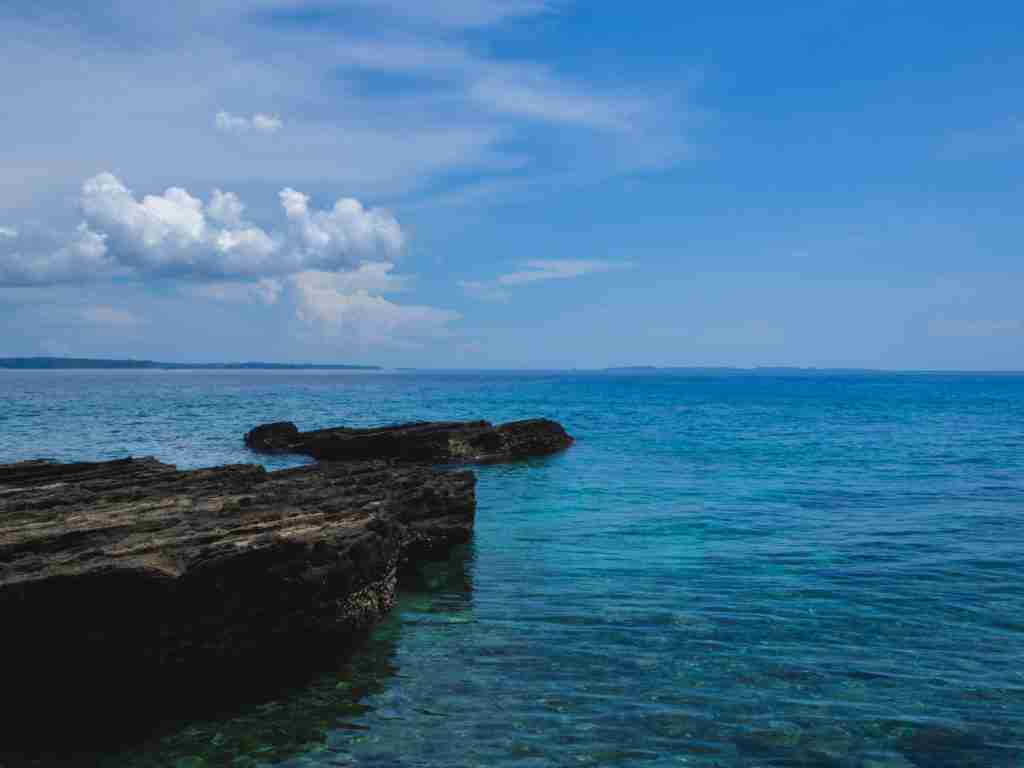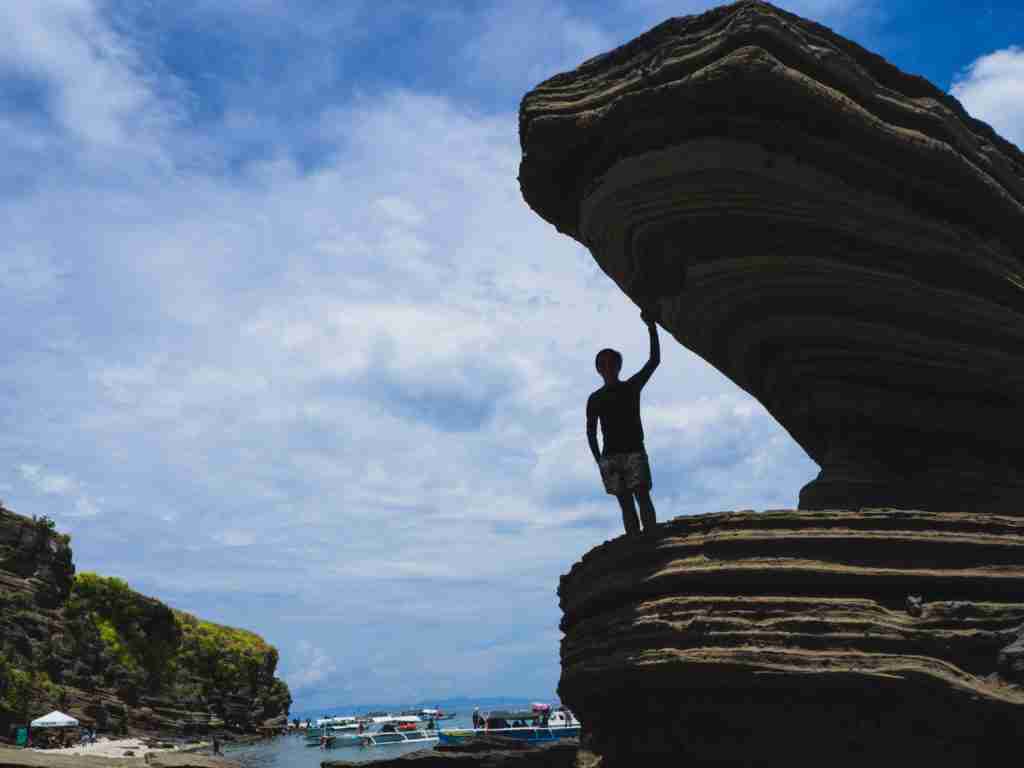 Snake Island or Islang Dapa
Snake Island is the second main attraction that has also distinct features than the latter. Its name came from the fishermen's local knowledge that the islet is surrounded by sea snakes. On the other hand, this island is also called Islang Dapa because it is a flat island with rough platform. One should be careful when going to the top area of this island since the actual platform has sharp edges that may possibly cut your skin. Because the islet is elevated, one of the main activities here, and if you're brave enough, is to cliff dive but make sure that you wear your life vest if you don't know how to swim.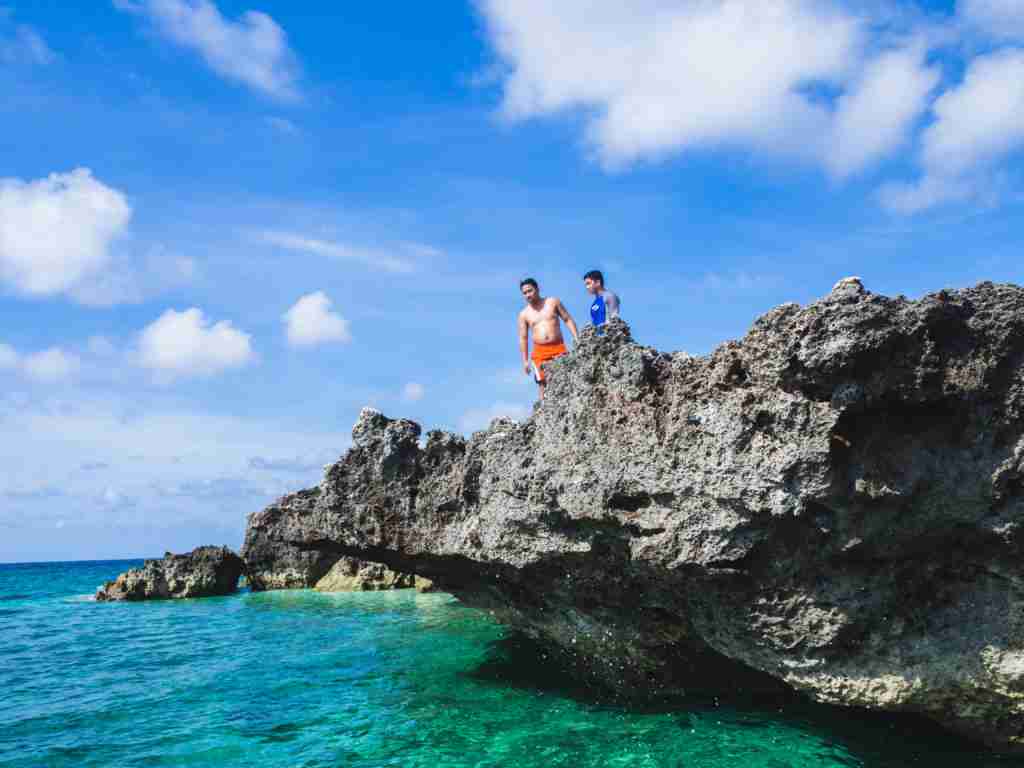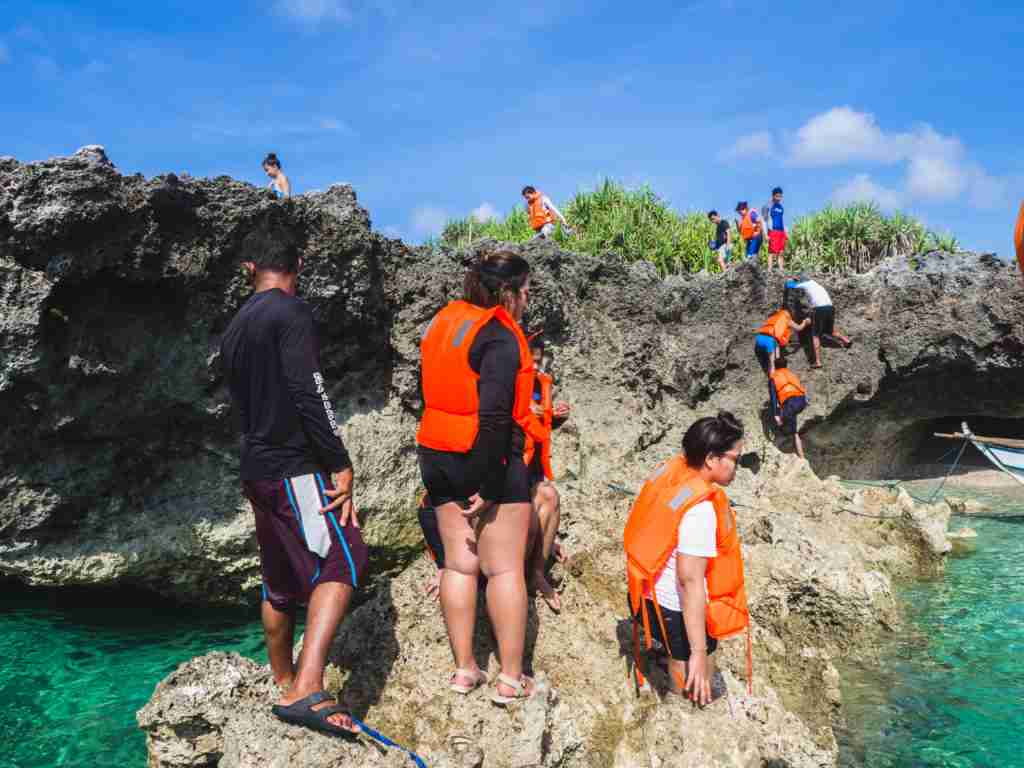 Tinalisayan Island/Sand Bar
Tinalisayan Island, found in the east off-coast of San Pascual, is one of the most awaited destinations in the whole Burias Island experience due to its special feature, the "Sand Bar". The sedimentary boulder which appears during low tides and forms a sand bar is a long-stretched platform of pure white sand. Adding up to the beauty of Tinalisayan is the crystalline waters that surround the said islet.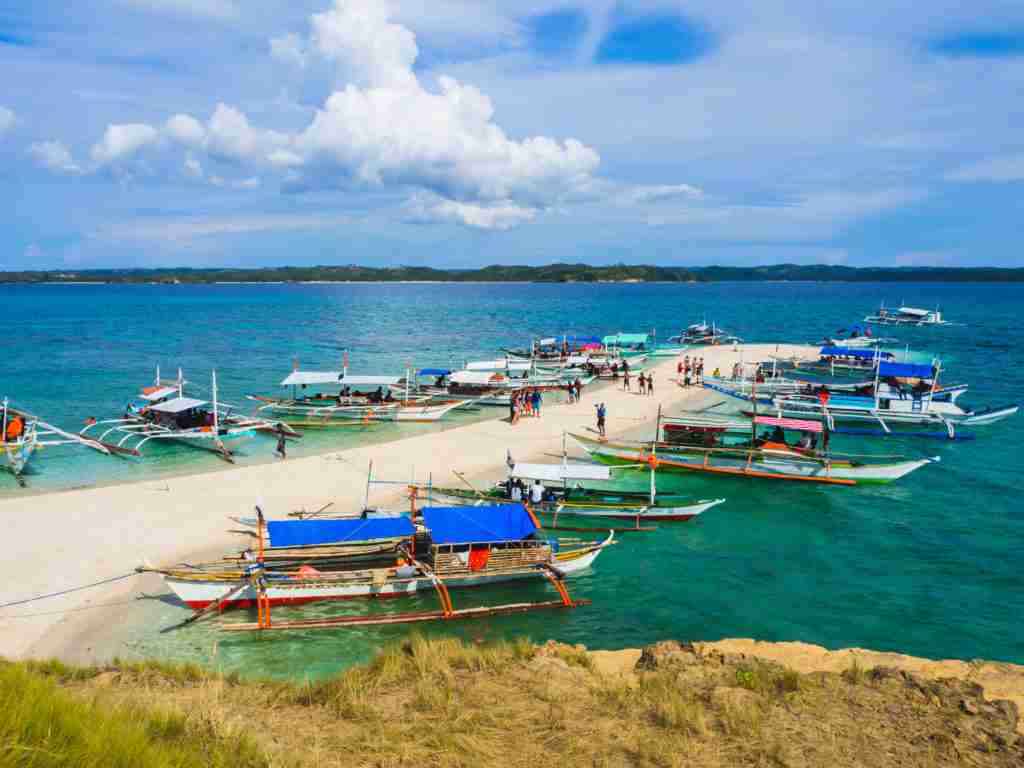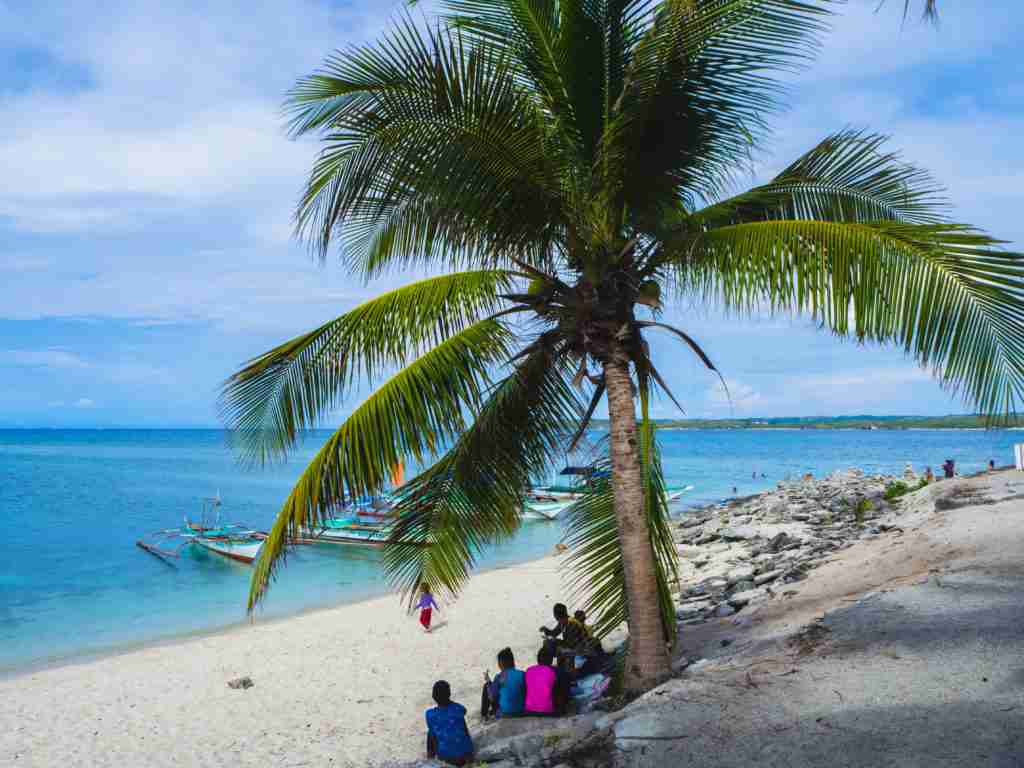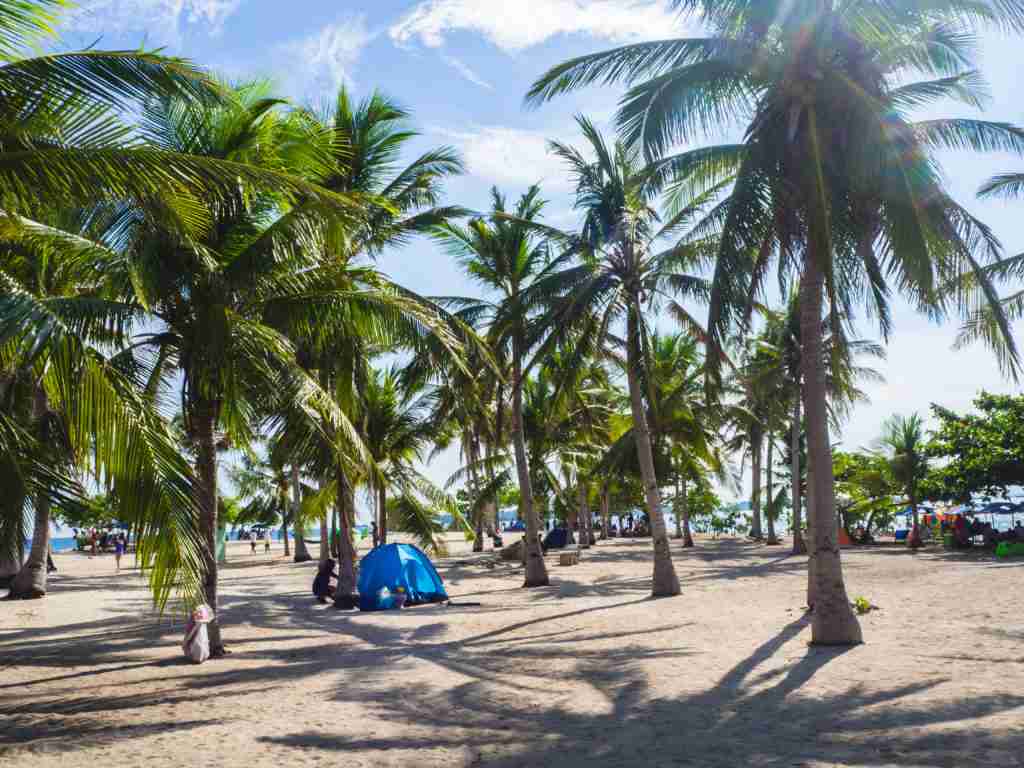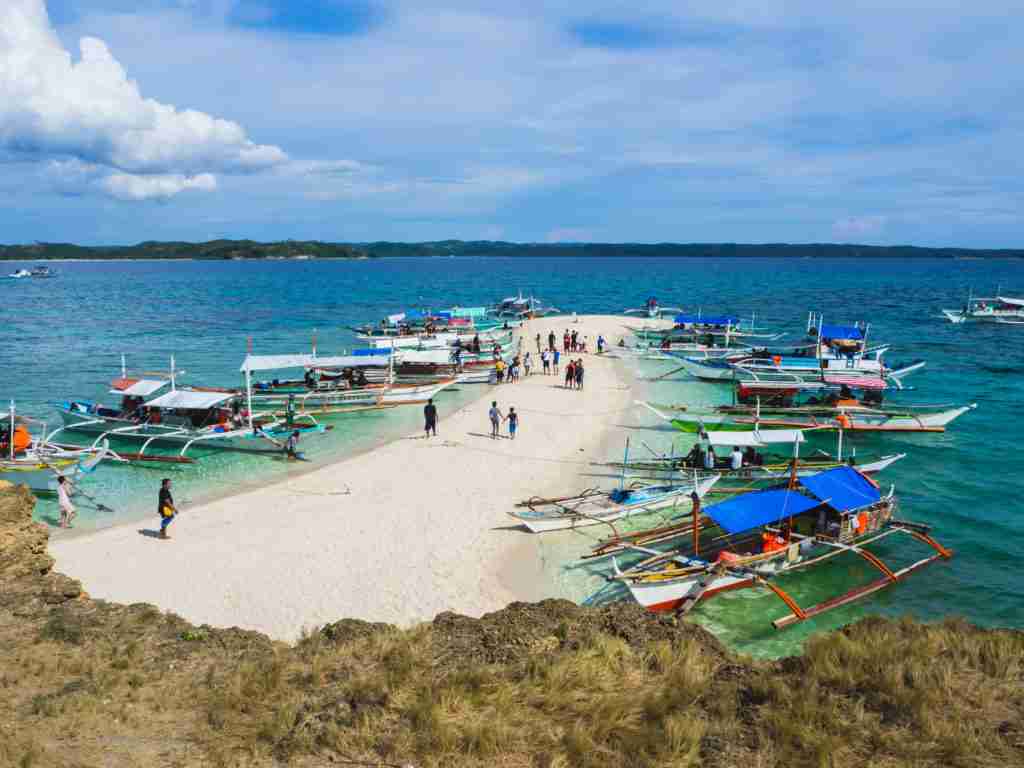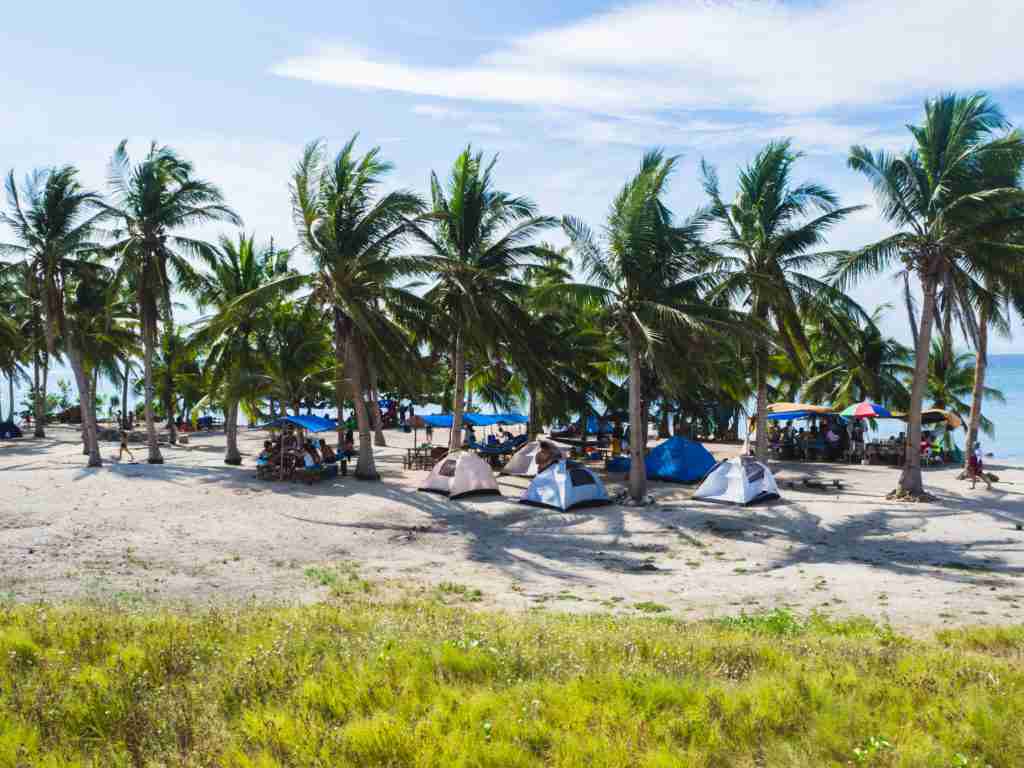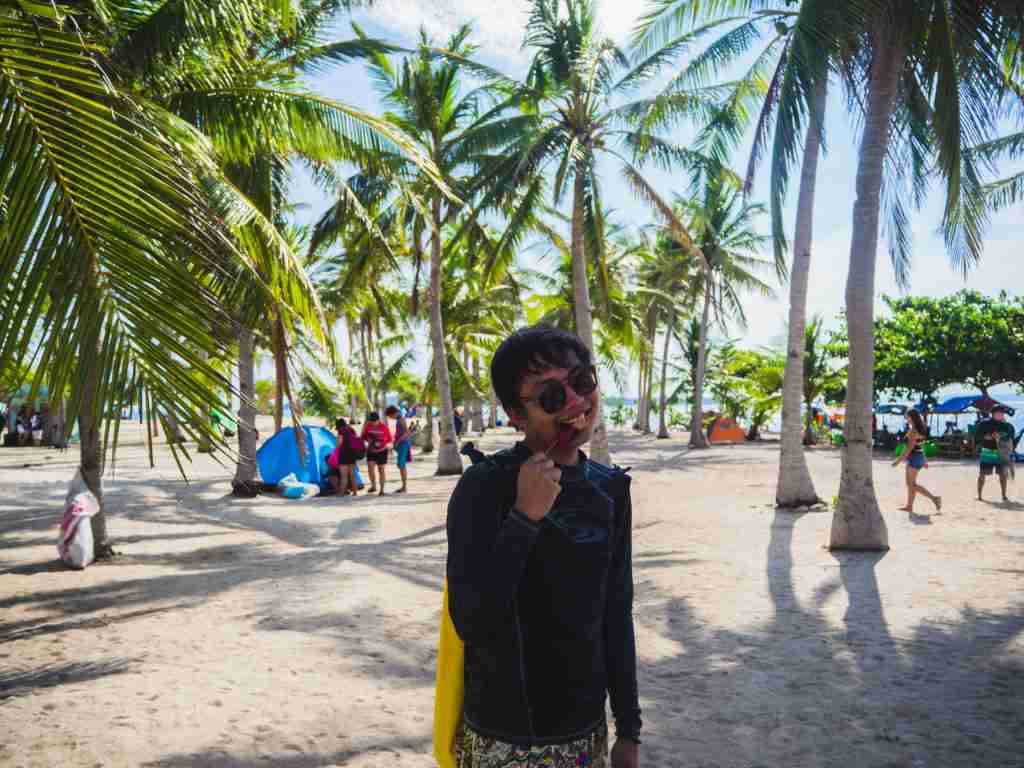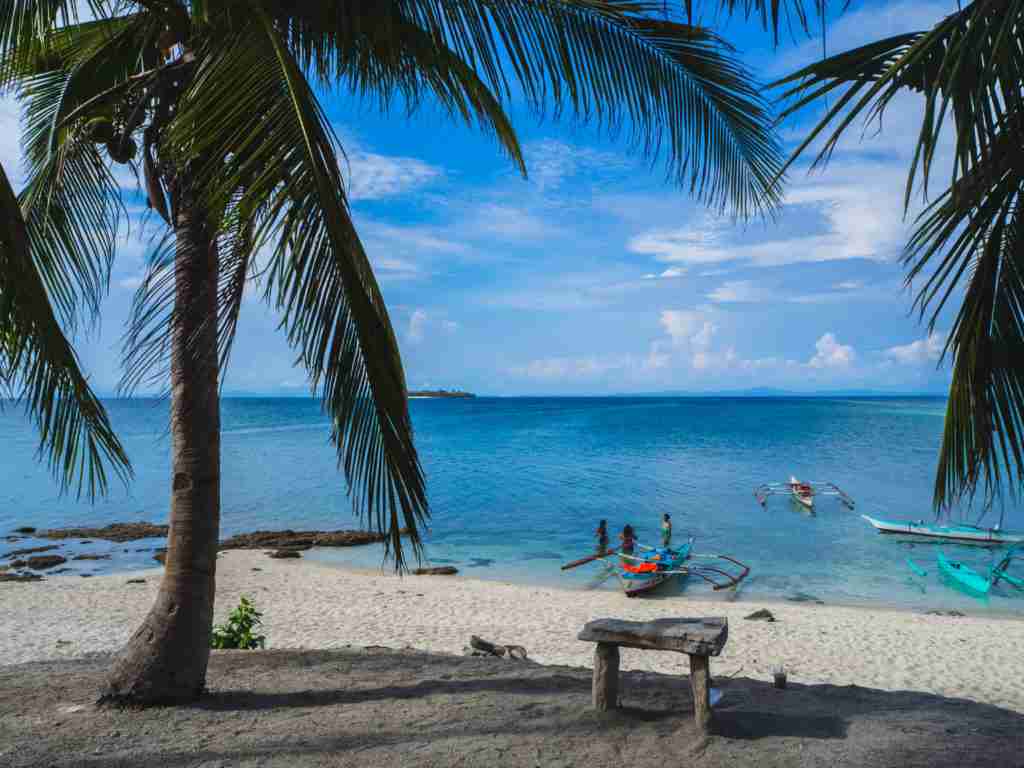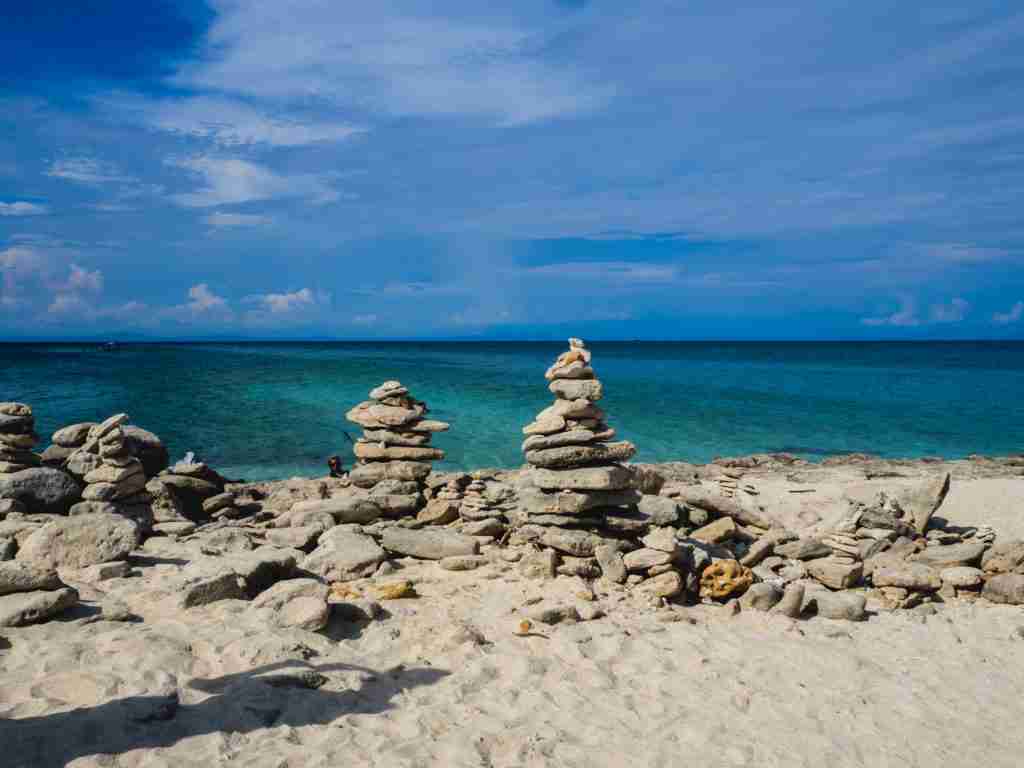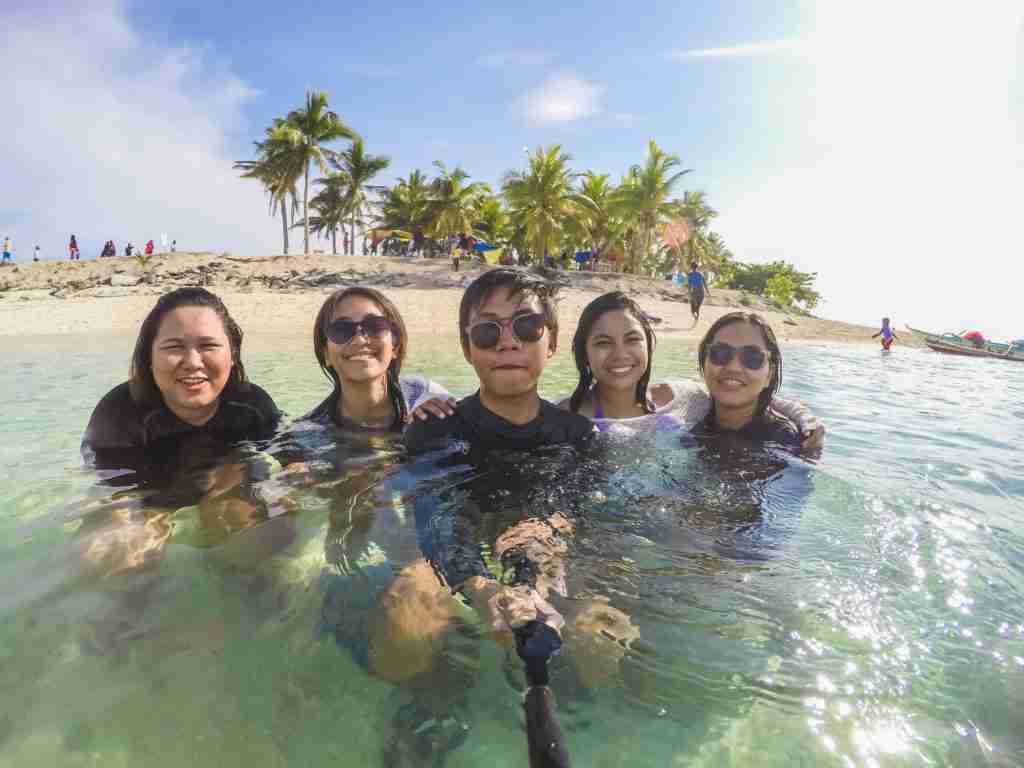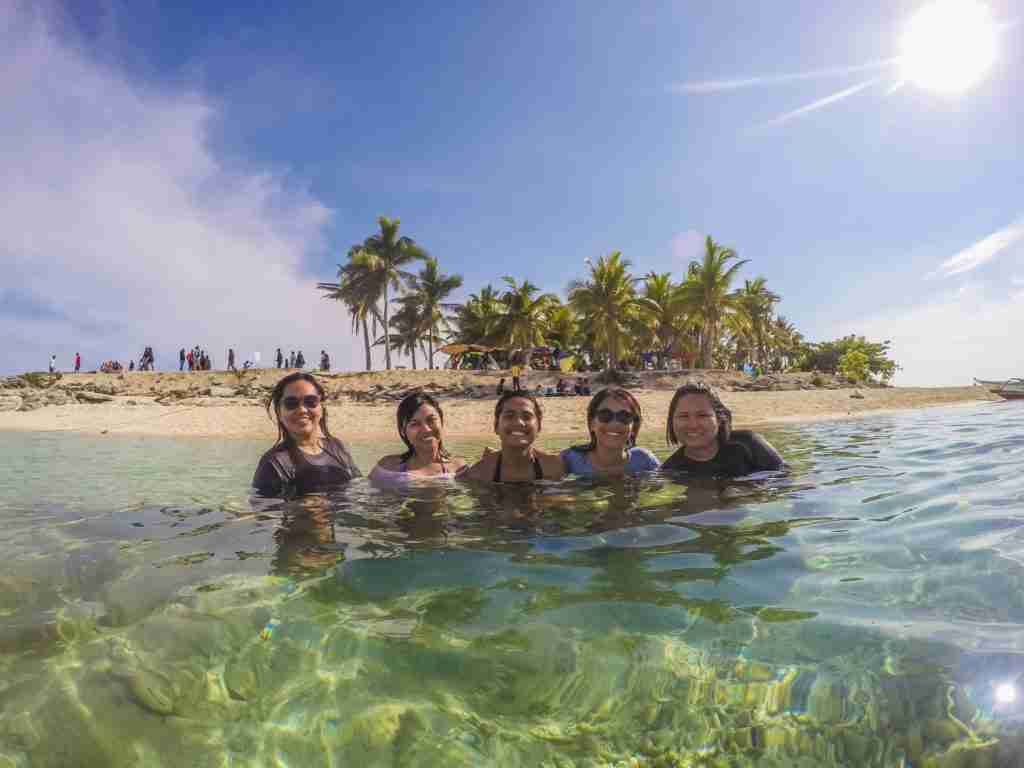 Sombrero Island
Sombrero Island, famous for its shape that resembles a hat, is usually the last stop for day one of the Burias Tour. Since the island is privately-owned and has the largest land area among the islands of Burias, it is considered as the hub of overnight travelers. The island has several bahay kubo which you can rent for 2500 per night and cottages for as low as 700 php. You may also choose to bring your own tent and pay for a much cheaper price. You can do so much activities in this islet – unlimited swimming, star gazing, lighting a bonfire, and all night chitchat with your friends.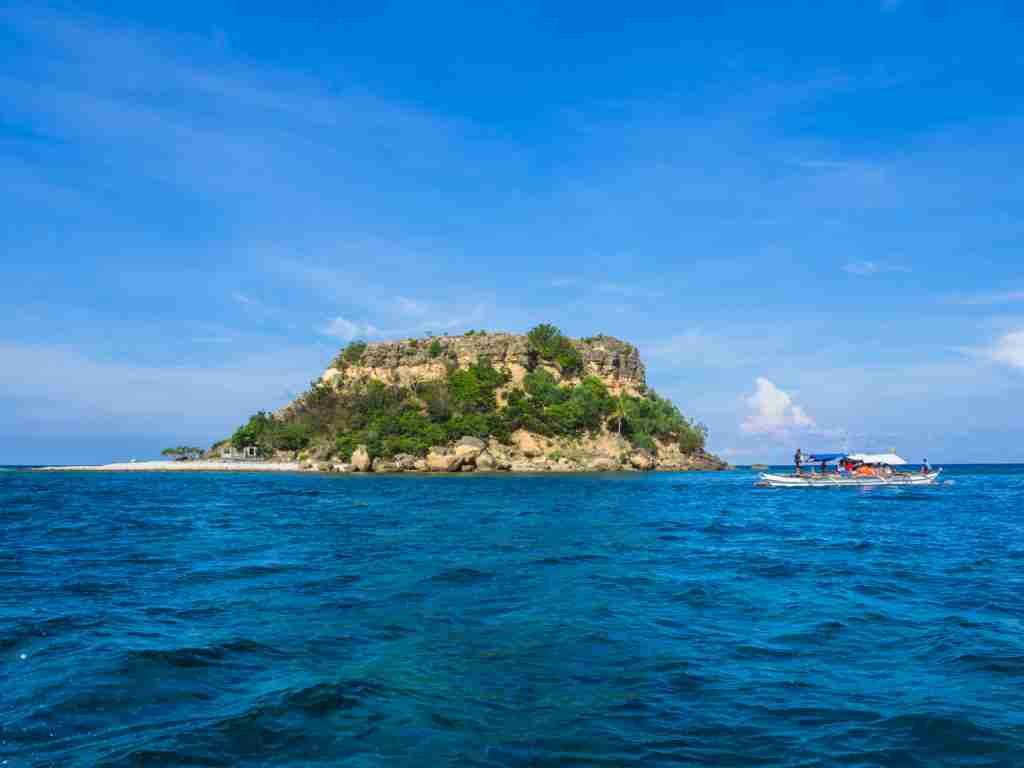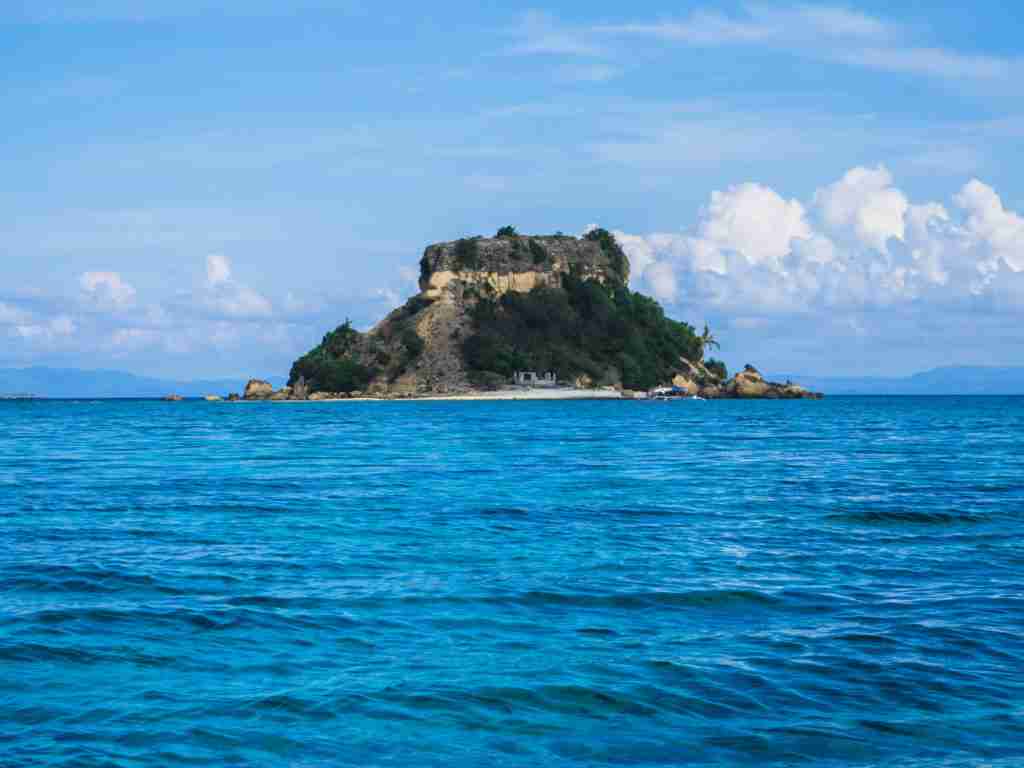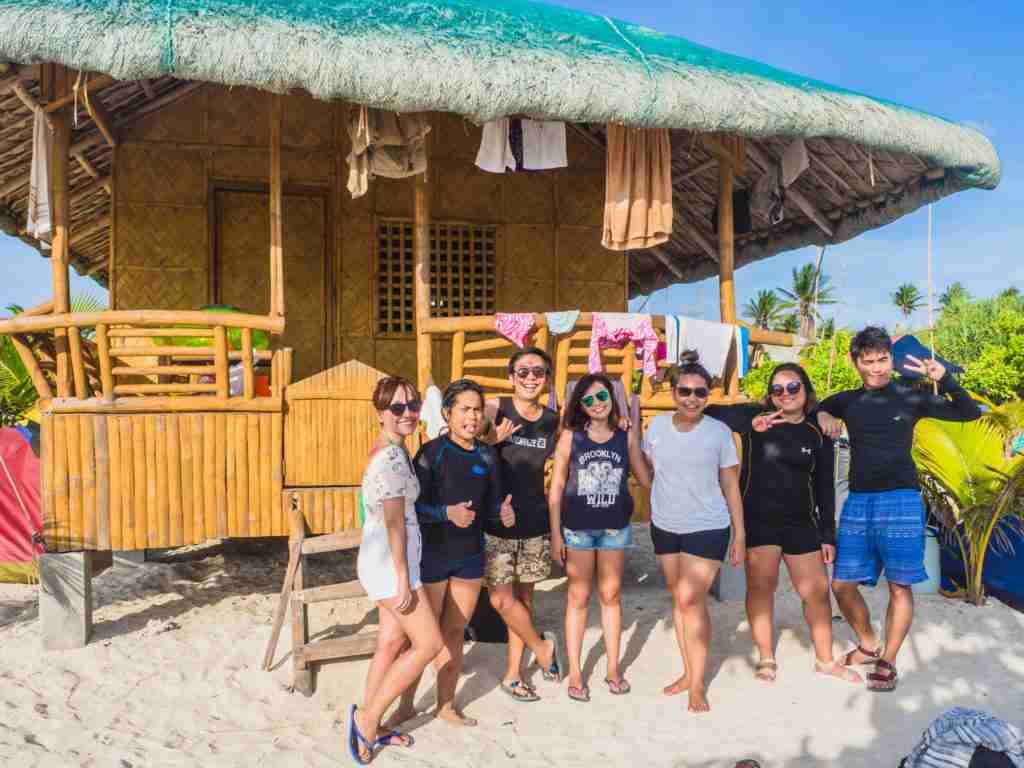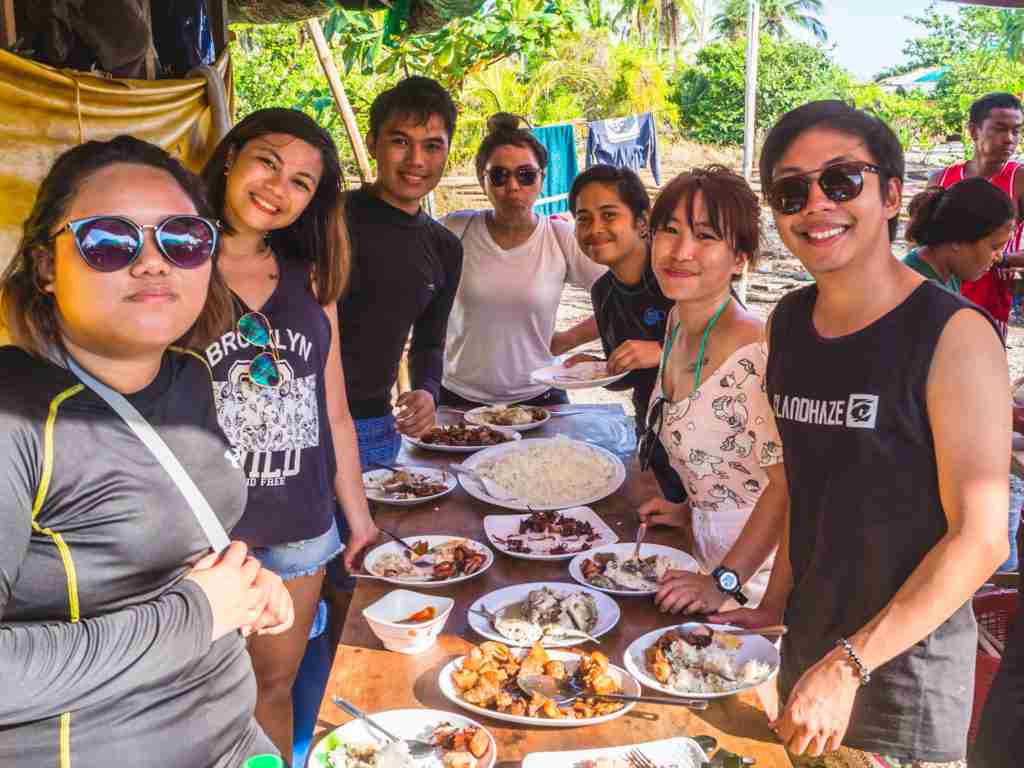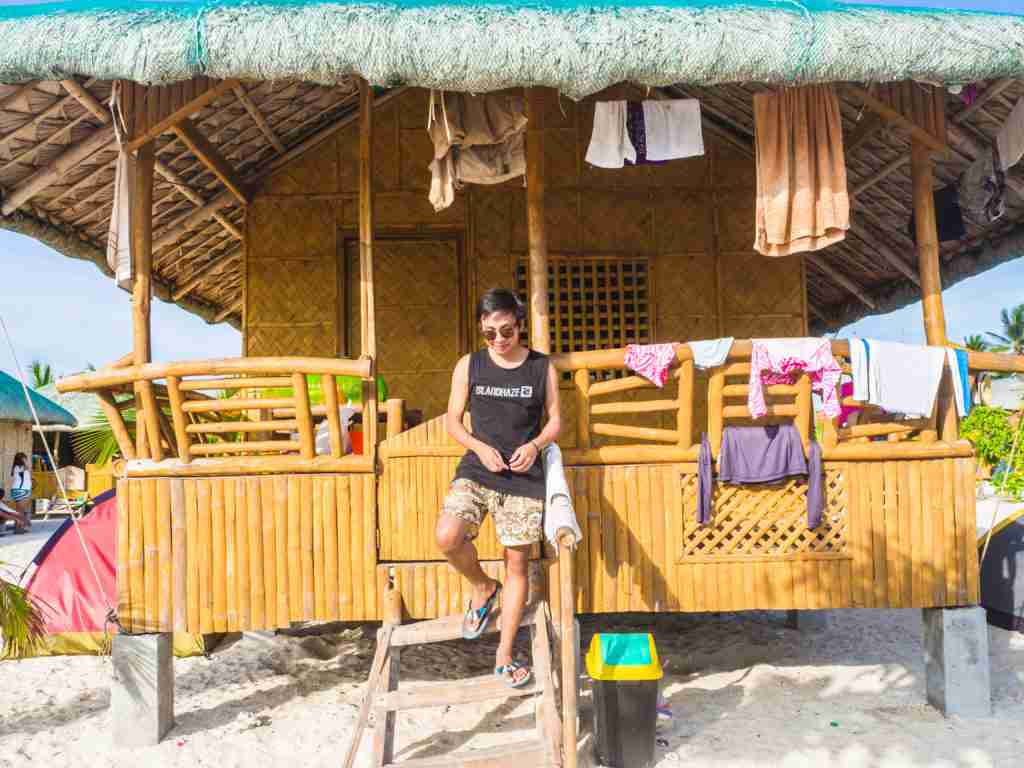 Alibijaban Island
Alibijaban Island, located in the southwestern end of Ragay Gulf is a low-lying island that has unbelievable variety of bird species and is surrounded with a diverse marine habitat.  It is, perhaps, part of the tour itinerary because it showcases abundant mangrove trees that cover the island. Unlike the four islets mentioned, Alibijaban is not a part of San Pascual, Masbate but of San Andres, Quezon. The coastal formations the island features are white sand with rocky shores, and a bluish green sea water.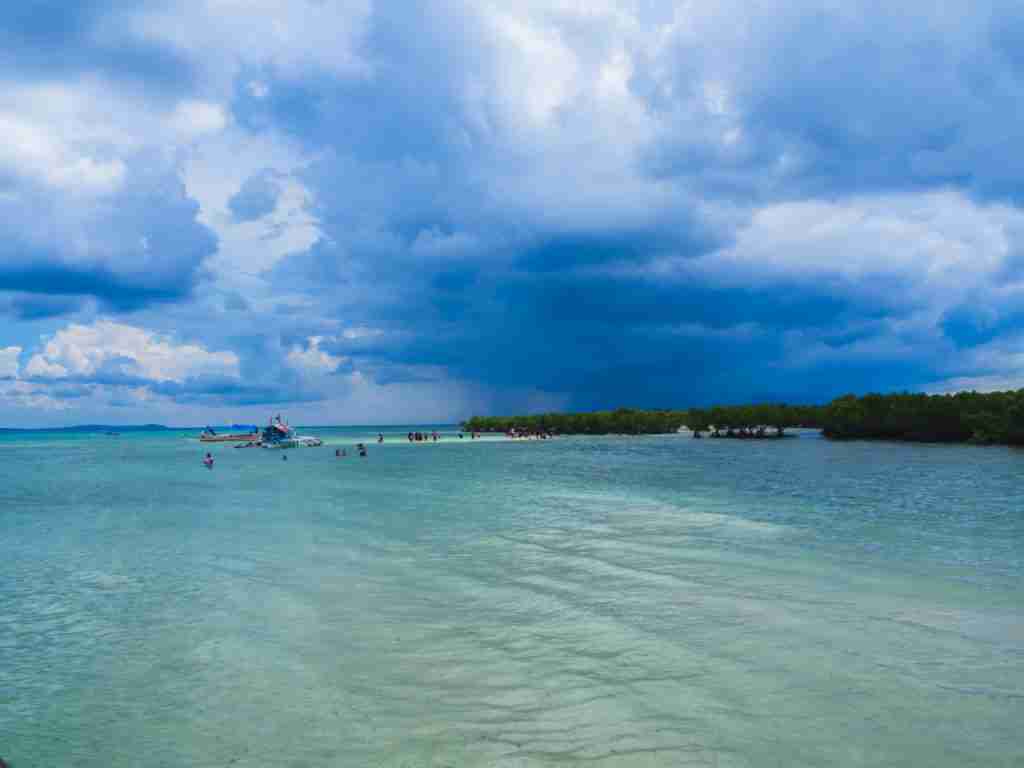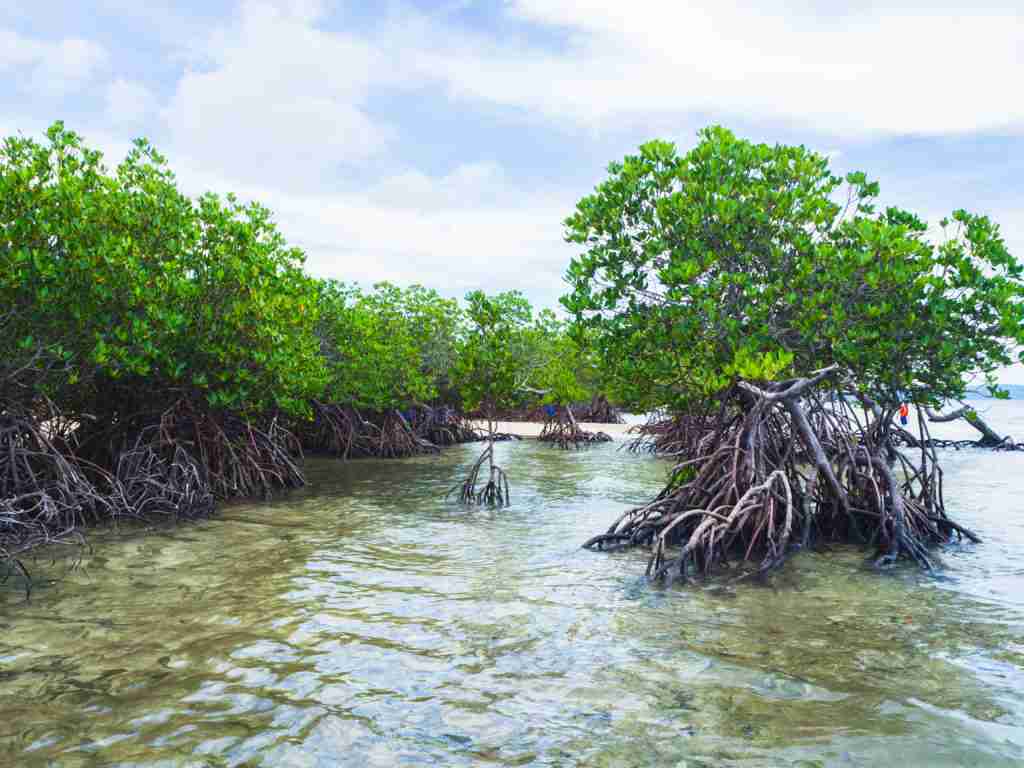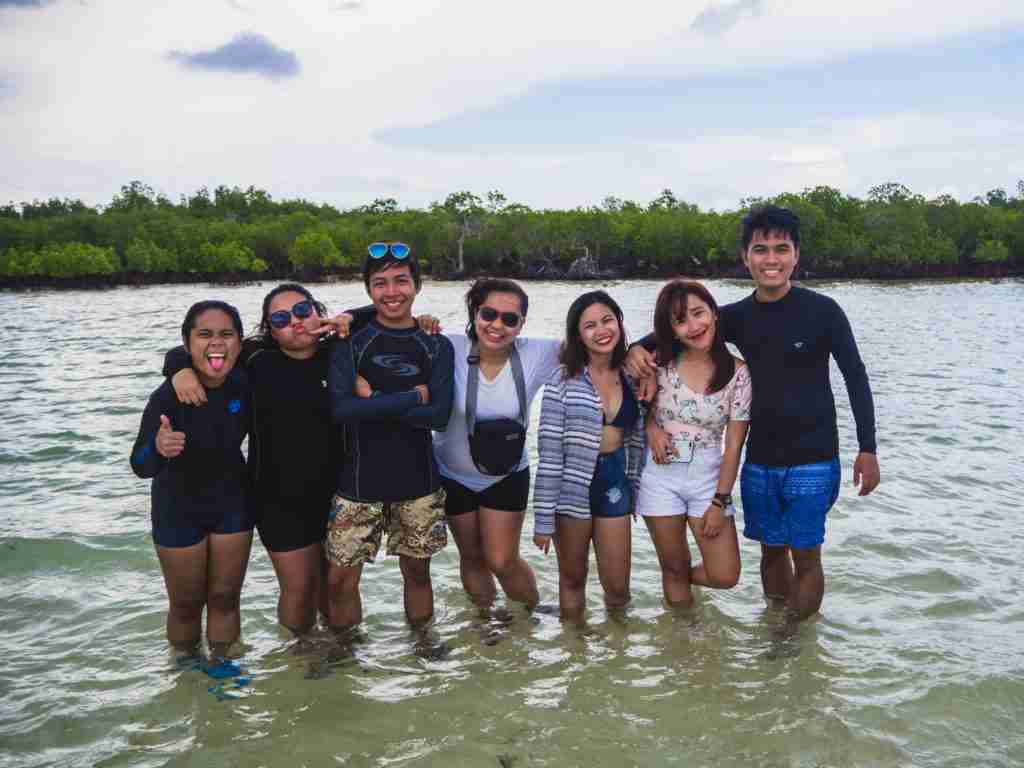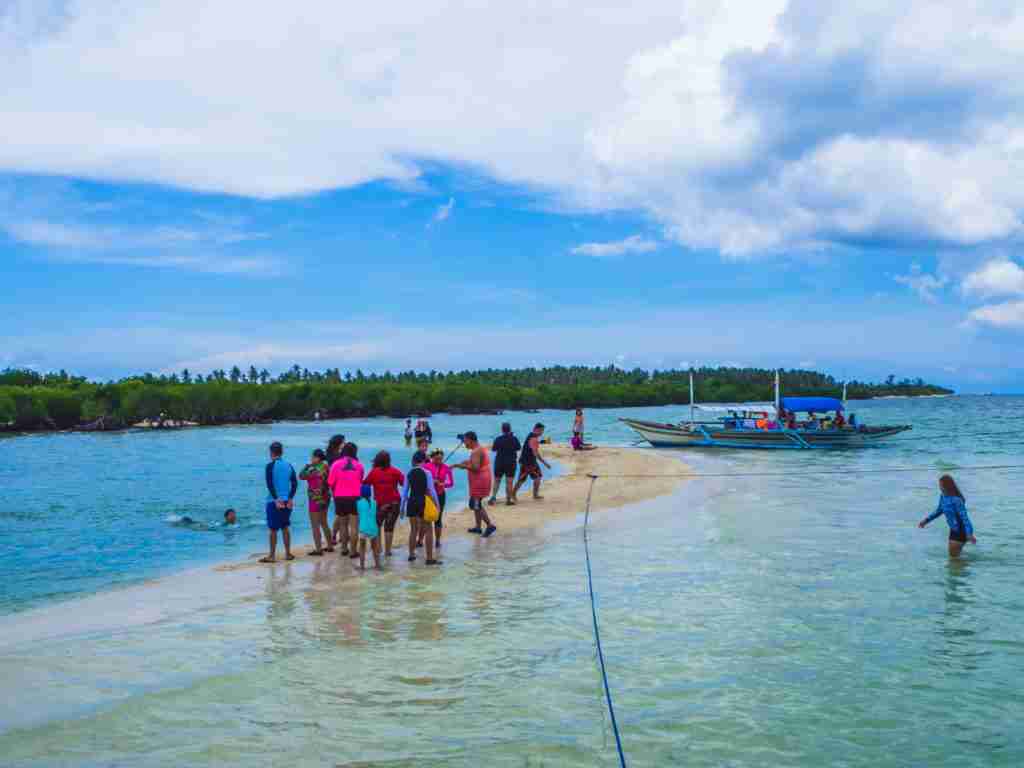 TIPS ON HOW TO ENJOY YOUR OVERNIGHT STAY AT BURIAS ISLAND:
Best time to go to Burias Island is during the dry season (February to June).
Bring a blanket or a plastic to be used as a "sapin" when you want to lay down for star gazing activity in Sombrero Island.
Bring a flashlight.
Be sure to secure cash when going to Burias since there are no available ATMs in any of the above-mentioned islands.
Bring snacks since the small sari-sari stores in some islands offer limited food items and are a little bit pricey.
Enjoy your summer vacation in Burias Island with your family, friends or someone very near and dear to your heart!
HOW TO GET TO BURIAS ISLAND:

If you want to travel to Burias Island DIY style, you can take a bus from Manila to Naga. There are already available jeepneys from Naga terminal to Pasacao Port, Camarines Sur – the usual jump off point going to Burias Island. The first trip starts at 5:30 AM, and the fare costs about 50-70 pesos one way. When you reach Pasacao Port, a public boat can be ridden going to Burias Island. The boat departs at these times: 7 AM, 10 AM and 2 PM.
TOUR PACKAGE:
If you choose to travel with less hassle, a tour package offered by tour agencies is highly recommended for you. Moreover, it is more convenient to avail a tour package if you'll be travelling with friends. You might want to try AstroKidd Travel and Tours – Burias Island Tour Package. For an overnight camping-style stay that will cost you only 2,500 php per pax, AstroKidd Travel and Tours offers a 2D1N travel tour package which includes the following:
PACKAGE INCLUSION:
Land transfer (Manila to San Andres, Quezon to manila)
Fuel, toll-fee, parking, driver's fee and driver's accommodation
Environmental fee, permit and taxes
Tent accommodation
Boat fee
Terminal fee
Entrance fees
On the other hand, food and other amenities are not included in the package. You may opt to bring your own food (preferably canned goods) and cooking utilities, or avail "paluto-buffet style" that will cost you around 150 php per meal. The overnight stay will be in Sombrero Island where there is a limited source of light.
Below is a sample itinerary to Burias Island which is provided by AstroKidd Travel and Tours:
(0 day)
09:00 pm Pick up @ Caltex gasoline station in front of trinoma mall
10:30 pm Pick up @ mall of asia north side open parking
11:00 pm Departure time going to san andres quezon
1st day
06:00 am Time of arrival at San andres, Quezon
07:00 am Breakfast at Jamasta Resort (guest own account) Optional
08:00 am Time of arrival at Island of Snake Island/ Dampa Island
10:00 am Sumbrero Island
12:00 nn Lunch (guest own account) Optional
01:00 pm Aminasola Island
02:00 pm Tinalisayan Island and sand bar
03:00 pm Back to Sumbrero Island and free time to swimming
07:00 pm Dinner (guest own account) Optional
2nd day
07:00 am Breakfast (guest own account) Optional
08:00 am Start of Island tours
Templo Island and versa Island
10:00 am Back to Sombrero Island
11:00 am Lunch (guest own account) Optional
12:00 nn Back to San Andres, Quezon
02:00 pm Back to manila
09:00 pm Time of arrival manila
The Outcast Journey highly recommends you to avail of the tour package that Astrokidd Travel and Tours offers because of the fact that the driver/guide assigned is very much accommodating based on the services included in the package. You may inquire and reach them through these contact details: 09959762344 09177173448/ 09173024506/ smart 09985438451/sun and viber 09255860110 or (046) 5068146, astrokiddtravel@gmail.com and www.facebook.com/astrokiddtour.