This post was most recently updated on December 17th, 2017
Mt. Batolusong trail offers a challenging yet beautiful opportunity to explore what it is known for—the Batanes-like grassland slopes. The mountain's open landscapes will fascinate you for hours as you journey towards the summit. This trek is a challenge and a reward rolled-into-one unforgettable adventure.
Following the trip to Mt. Marami, my friend Airra and I organized a sunrise hike to Mt. Batolusong. This time she went with some of her office mates and college friends. Since this is my second hike, I already know the essentials and have prepared them, to include: a tough pair of shoes that will help me tackle off-road terrains, a dependable and comfy backpack capable of carrying a lot of weight, and a headlamp to light up dark trails.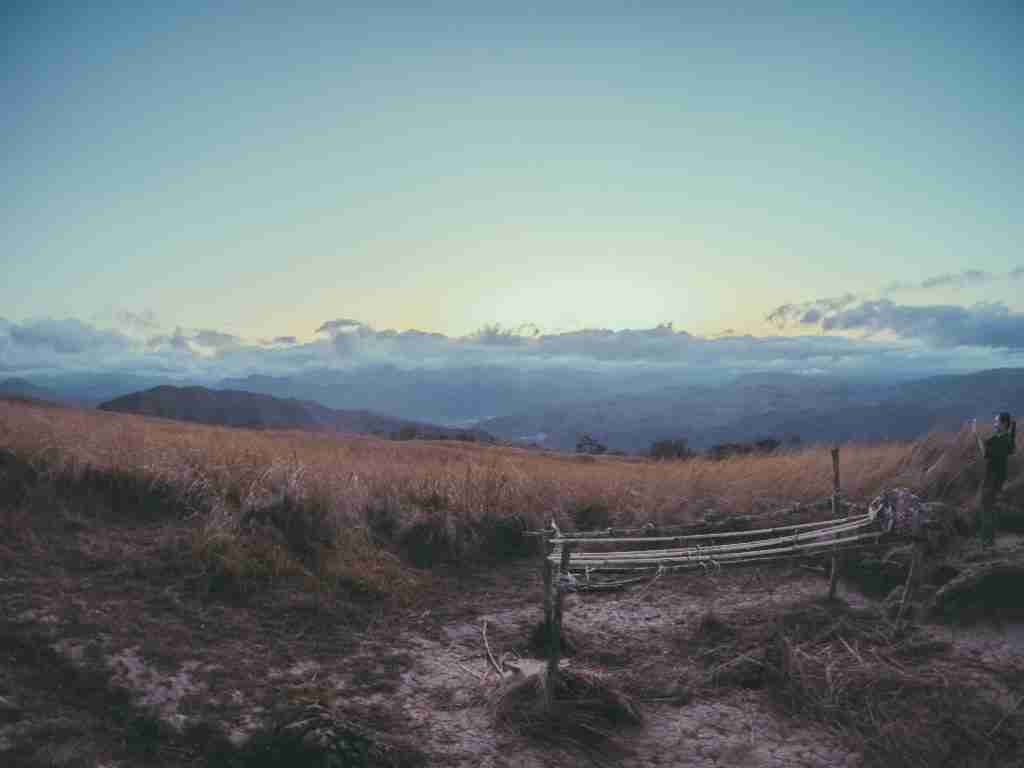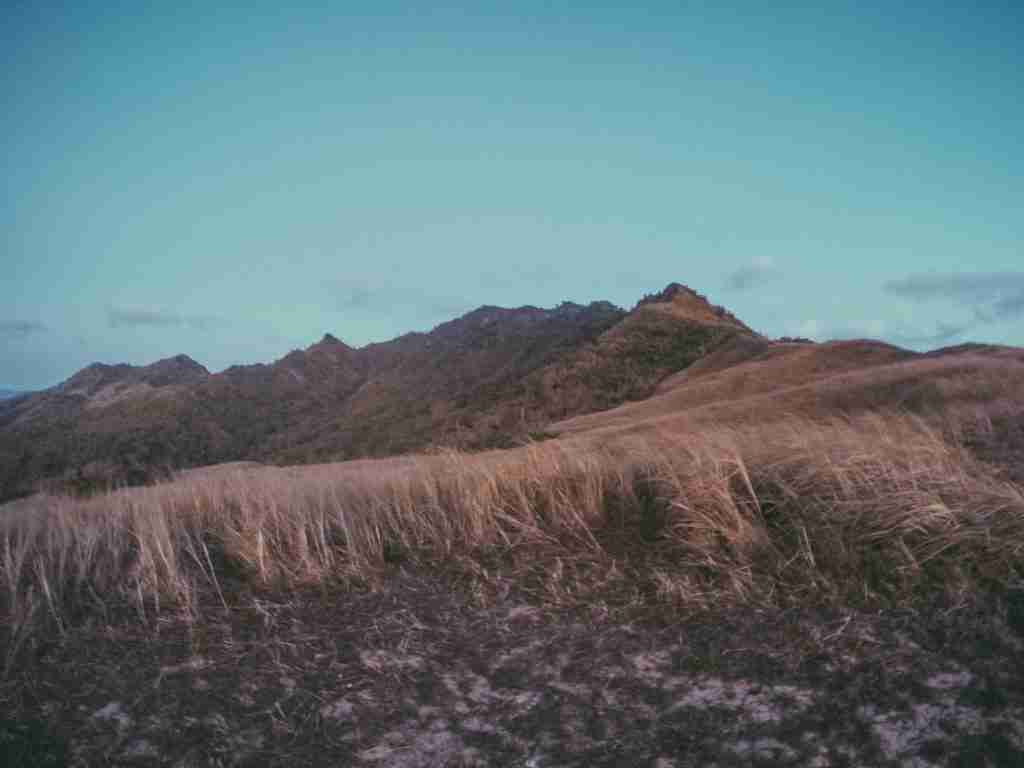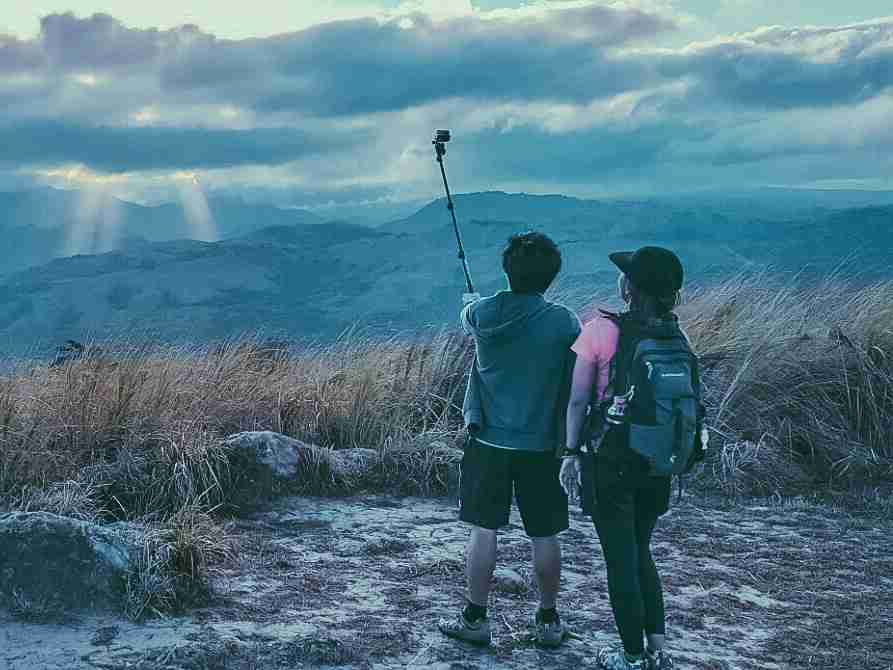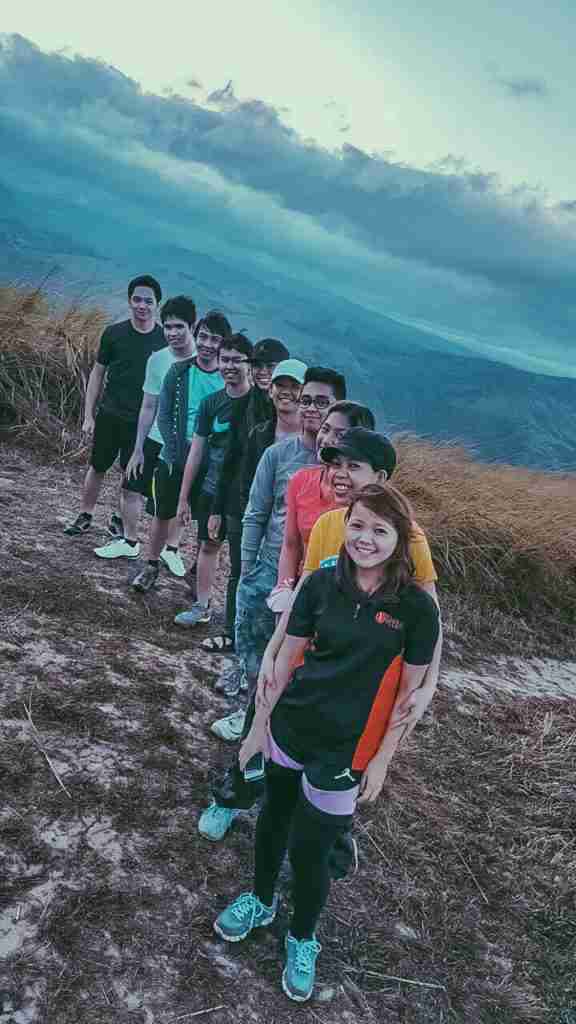 One of the most popular hikes in Tanay, Rizal area, Mt. Batolusong trail winds up the south tail end of the longest mountain range, the Sierra Madre. It offers a view with a sea of clouds if you're lucky enough to catch it. The initial section of the hike is composed of rice fields, near the end of the trail is the Mapatag Plateau, with an estimated elevation of 645 meters above sea level. For more challenge, you can continue up the trail to Susong Dalaga peak at 780 meters above sea level where you can possibly catch a glimpse of Mount Banahaw.
The Hike Experience
As early as 2am we were already settled in Cubao to depart for Tanay, Rizal. Around 3:30 am, we reached Brgy. San Andres where we paid registration fees, DENR fees and other applicable such as fee for local guide. The trail begins with straightforward roads with some river crossing, a great indicator of things to come. Immediately, the path switchbacks steeply on the ascent up the mountain. We passed wooded areas and beautiful rock formations. After almost an hour of hike, we finally reached Duhatan Ridge, its name came from the duhat trees that grow in the area. Unfortunately, since it was still dark, we never had the chance to take any pictures of the place as well as the ones we already passed.
Mapatag Plateau
Moments later, the trail was clearer and we were rewarded with a glimpse of the scenery because the sun has started to rise. We got more inspired to keep going. After a few river crossings, a touch of rock formations, and plenty of calories burned, we finally made it to the summit. Emerging from the woods, we found ourselves feeling cold atop the exposed grassland slopes known as the Mapatag Plateau.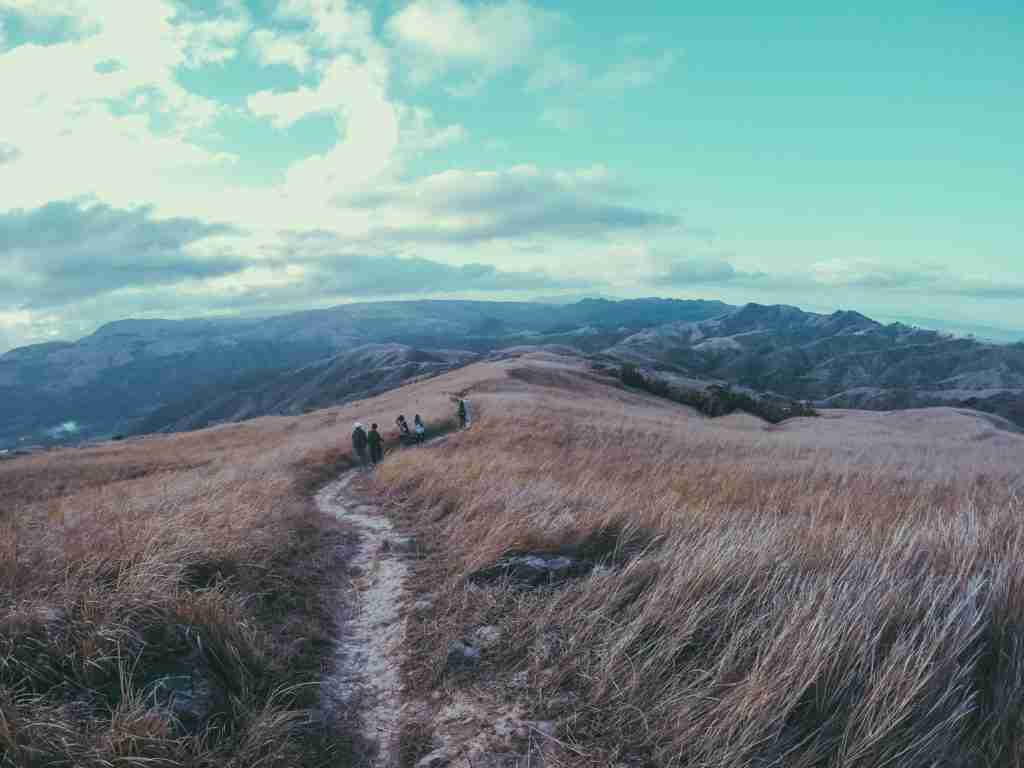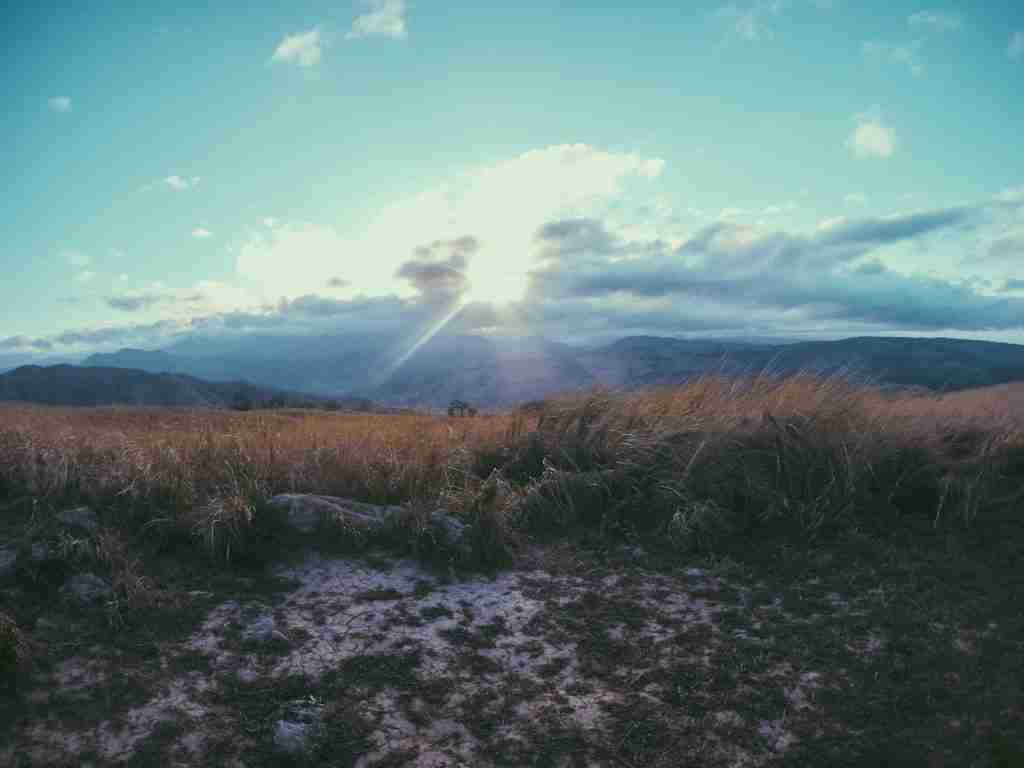 Our arrival in Mapatag plateau unveiled spectacular sunrise view of the town. This place is also excellent for camping and picnics. This is where we met a solo hiker, Mark, who happens to be a drone master. Thanks Mark for allowing me to post your video here on my blog site! You can check his Instagram here and his drone shots at the end of the page.

On our descent, we chose the trail to Kay-Ibon to see the falls and because it was nearer to the jump off point in Sitio Kay-Ibon. During the dry season, there is less water. The water is almost green so we just took our "brunch" here with a great view of the falls in front of us instead of taking a dip. Just be careful with the stones which can be very slippery.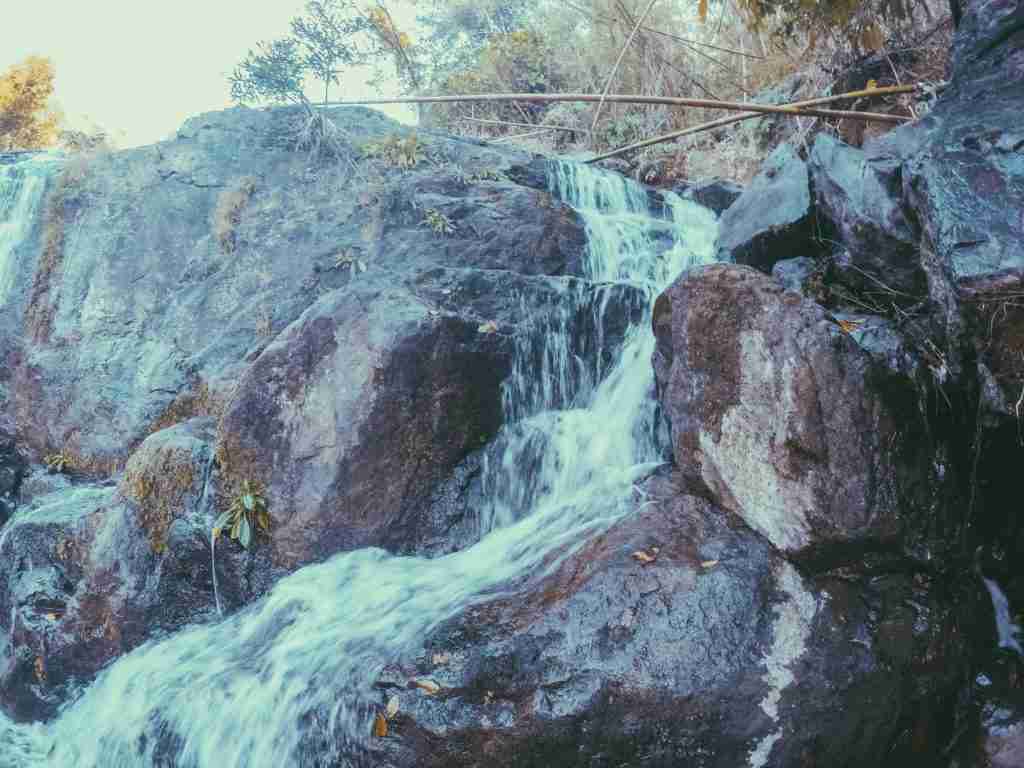 We decided to go home already after that and we went straight ahead to the jump off near Marcos Highway where the van was waiting for us. I got home that day before 2pm. That's just how fast the climb in Mt. Batolusong.
How to Get to Mt. Batolusong
Take a jeep from Aurora Blvd. Cubao bound for Cogeo Gate. The jeepney ride takes around 2 hours depending on various stops and delays and costs around P25 one way. Once you arrive at Cogeo, Antipolo, take another jeep to Brgy. Sampaloc. From there, you can rent a habal-habal for P50 one way to get to the Brgy. San Andres for the registration and local guides. Due to uncertainty of the availability of jeepneys during off-time we opt to rent a van instead since we wanted to reach the summit by sunrise.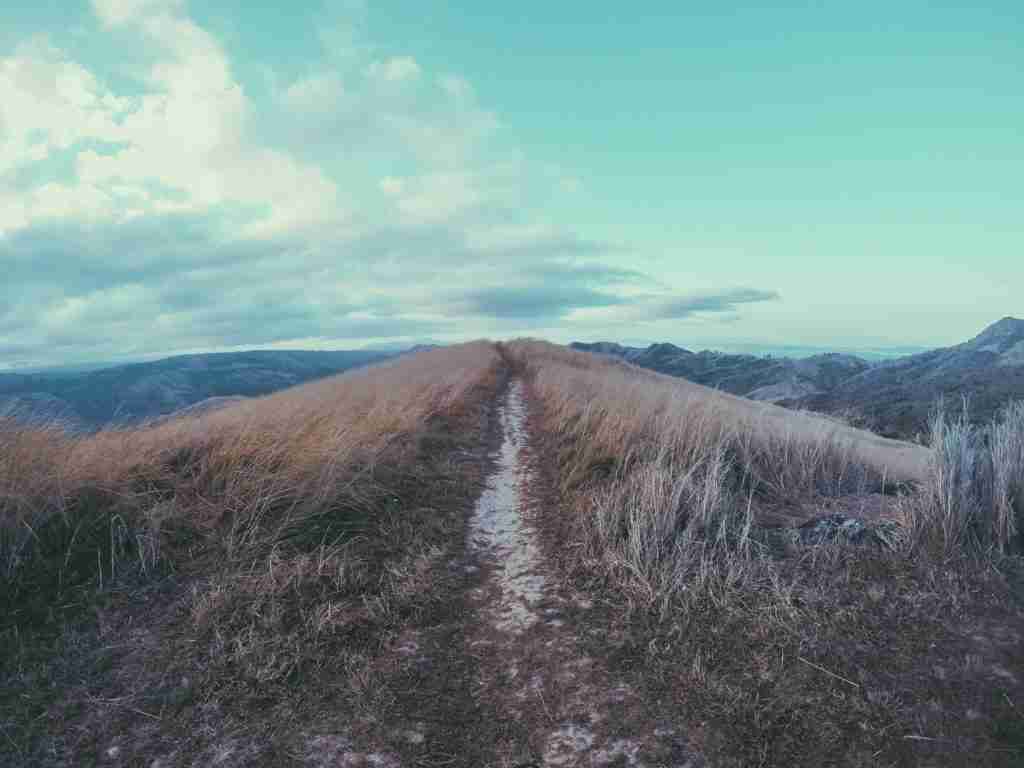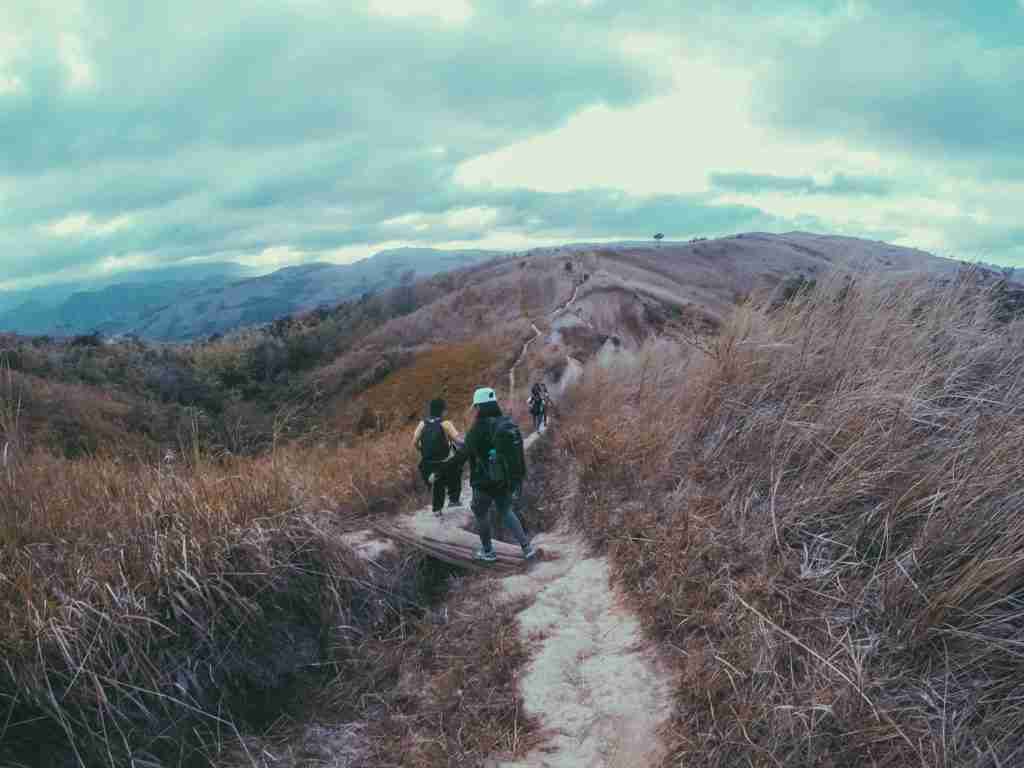 Sample Itineraries
When commuting

2300 Assembly at Mcdonald's Auro Blvd, Cubao.
0000 ETD to Antipolo (Cogeo Gate 2).
0100 ETA Cogeo Gate 2. Take jeepney to Brgy. Sampaloc.
0230 Drop off point, Take habal habal to Bgry. San Andres.
0300 ETA Brgy. San Andres. Registration. Acquire guides.
0330 Begin trek.
0500 ETA Duhatan Ridge.
0530 ETA Mapatag Plateau. Sunrise.
0630 Start descent.
0700 ETA Kay-ibon Falls. Breakfast. Swimming. Tidy up.
0900 Proceed to Sitio Kay-Ibon, Marcos Highway.
1130 ETA Antipolo. Take bus/jeepney to Manila.
1330 ETA Manila.
Estimated expenses
Cubao to Cogeo – P25
Cogeo to Sampaloc – P40
Habal-habal to San Andres – P50
Registration fee – P20
Guide fee – P500 (group of 5)
Habal-habal to Sitio Batangsan – P50
Sitio Batangsan to Cogeo – P40
Cogeo to Cubao – P25
When renting a van (budget is P550 for 14pax, inclusion of transpo and guide fee)

0100 Meet up at Jollibee Farmers Cubao.
0130 ETD to Tanay, Rizal.
0300 ETA Brgy. San Andres. Registration. Get guides.
0330 Begin trek.
0530 ETA Duhatan Ridge.
0600 ETA Mapatag Plateau. Sunrise photo op.
0730 Start descent to Kay-Ibon Falls.
0830 ETA Kay-Ibon falls, swim eat breakfast.
1000 Proceed to Sitio Kay-Ibon, Marcos Highway.
1100 ETD to Manila.
1300 ETA Manila.