This post was most recently updated on January 4th, 2018
Quezon is not just about Lucban or Lucena. There is this one coastal town located on the eastern shores of Luzon that is underrated and often overlooked – Real [Ri-al]. Real is bordered by the provinces of Rizal to the northwest, and Laguna to the southwest. If you want to do tons of activities like surfing the beaches, swimming in pristine waterfalls, staring at stunning landscapes, well you can find everything in Real, Quezon, you can even arrange a trip all by yourself.
I remember that it took us months or almost a year already if, I'm not mistaken, until we had this travel with my former colleagues from DXC Technology (formerly known as HP) Haha! On top of our list was to go to these places – La Union, Calaguas, or even in Camiguin which requires plane. Due to conflicts, schedule, budget, and some of us have already been to the mentioned places, however, we never had the chance to go out except on dinner. So finally, it was the week of Labor Day when we had this real 'Real' experience. Hashtags #ReaLabor, #LaboReal, #ColoReal a trip that has finally been colored, no more drawings.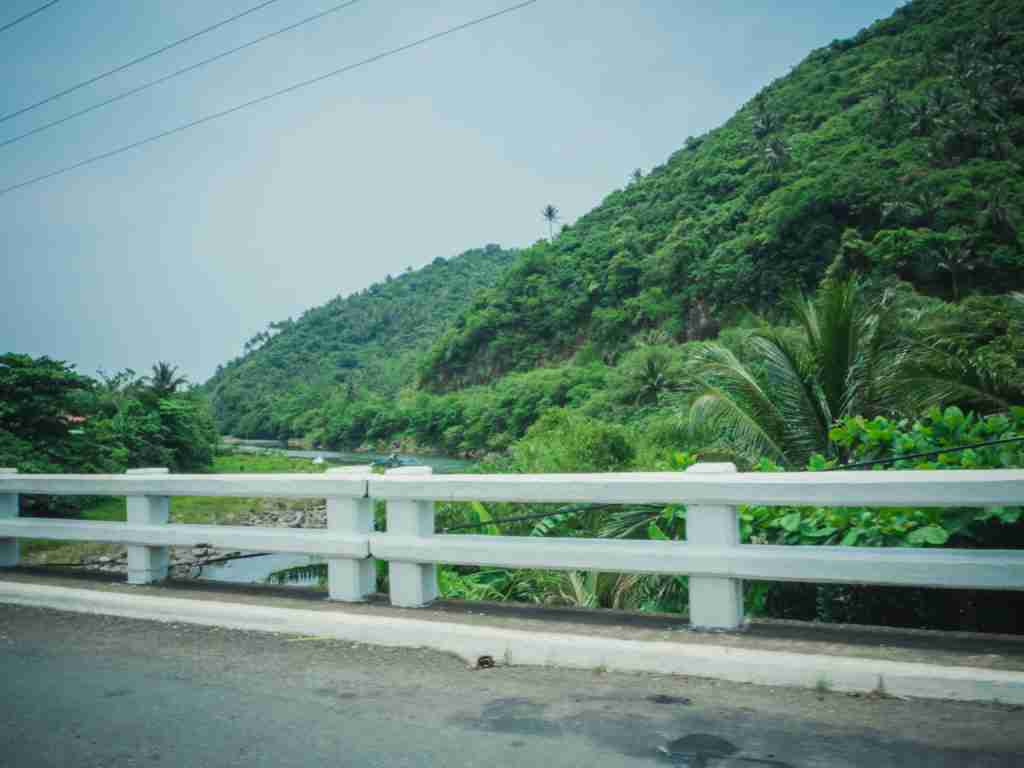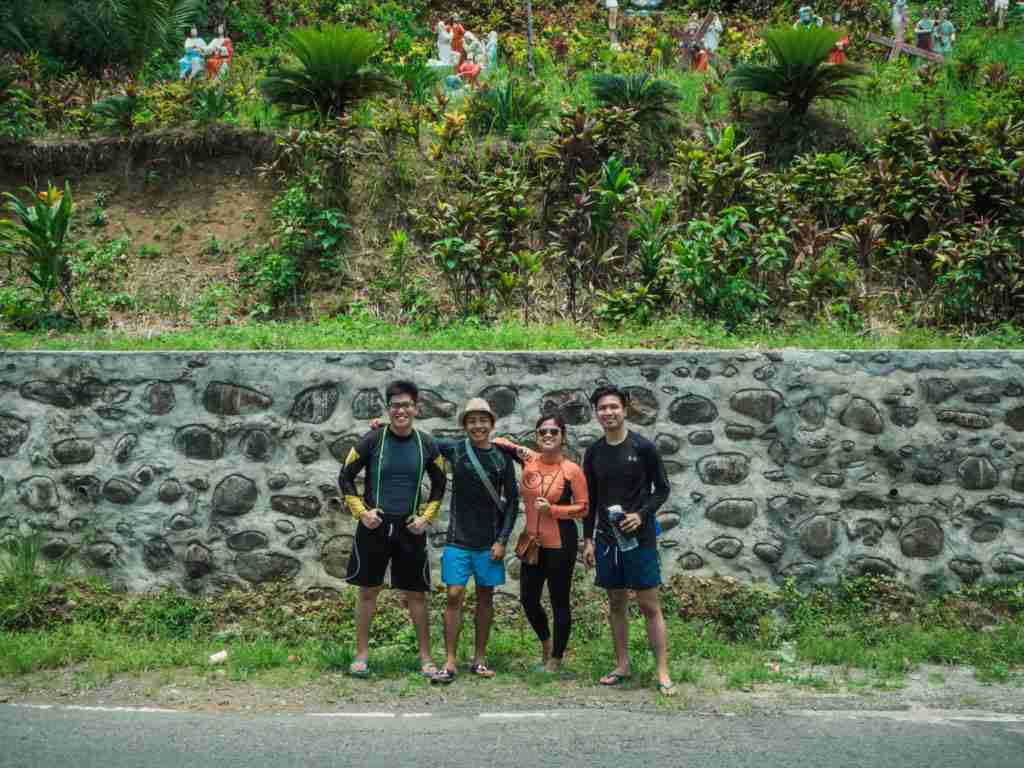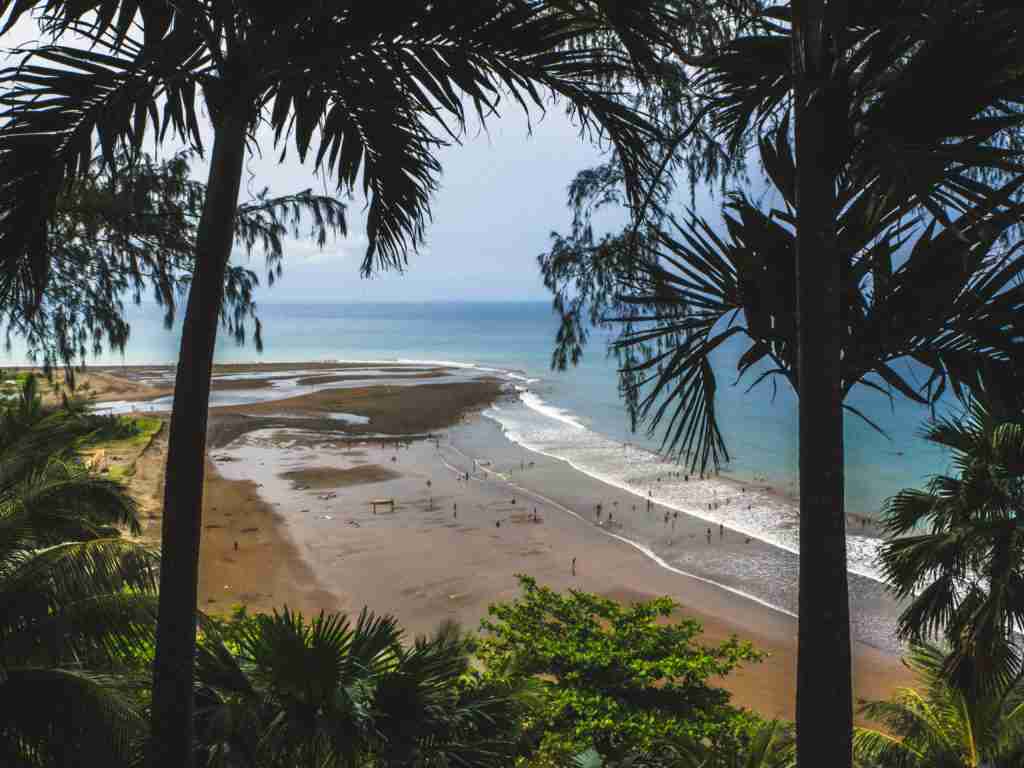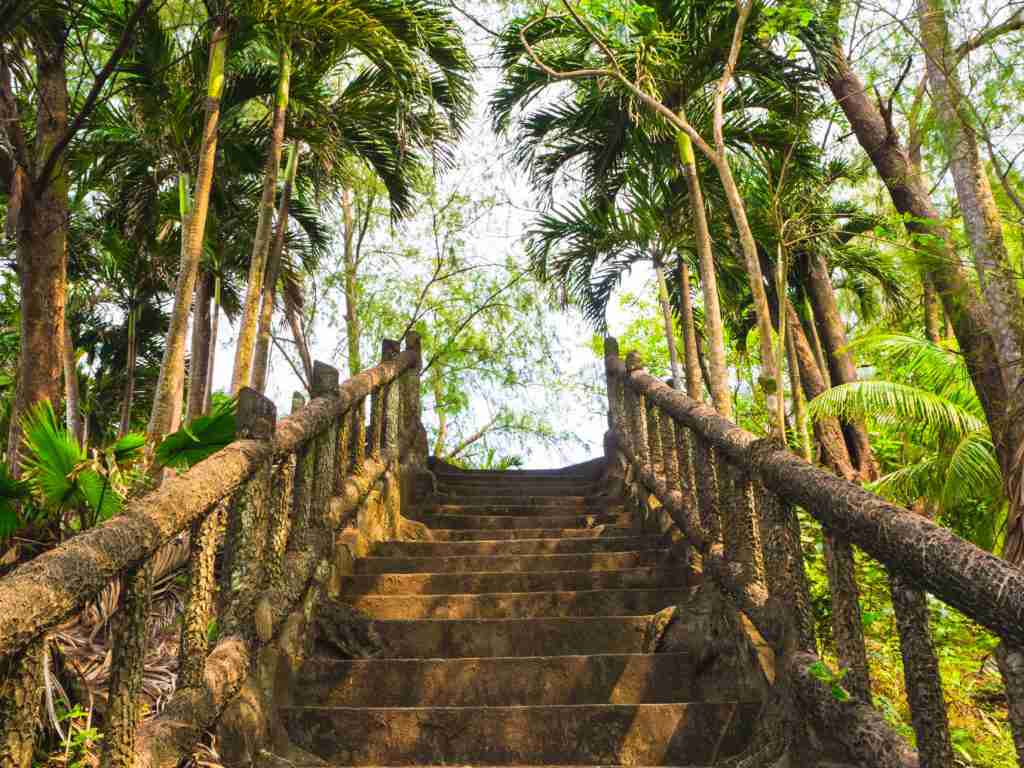 Getting there: Travel Guide Real Quezon
There are a lot of options on getting to Real considering different origins, but if you're coming from Manila, the easiest and the fastest way is to ride a van situated in Legarda, Manila bound to Real-Infanta. The fare is at 220 pesos and estimated of 4 hours of travel. Although the schedules are not guaranteed, trips are upon the availability of the vans and it's on first come, first serve basis.
If you are planning to go by bus, make sure you go to the terminal in advance as the buses can fill up minutes or even hours ahead of departure time. Raymund buses are the usual buses bound to Infanta for a cost of 205 pesos, one-way ticket. The terminals for the bus and van are located just beside each other.
Just a little reminder to everyone, once you entered Quezon from Rizal, network signal could be very bad that we already passed by our destination trying to access the Google maps. We needed to rent a trike for us to get back to Real. It's better to remind your driver of where he should drop you.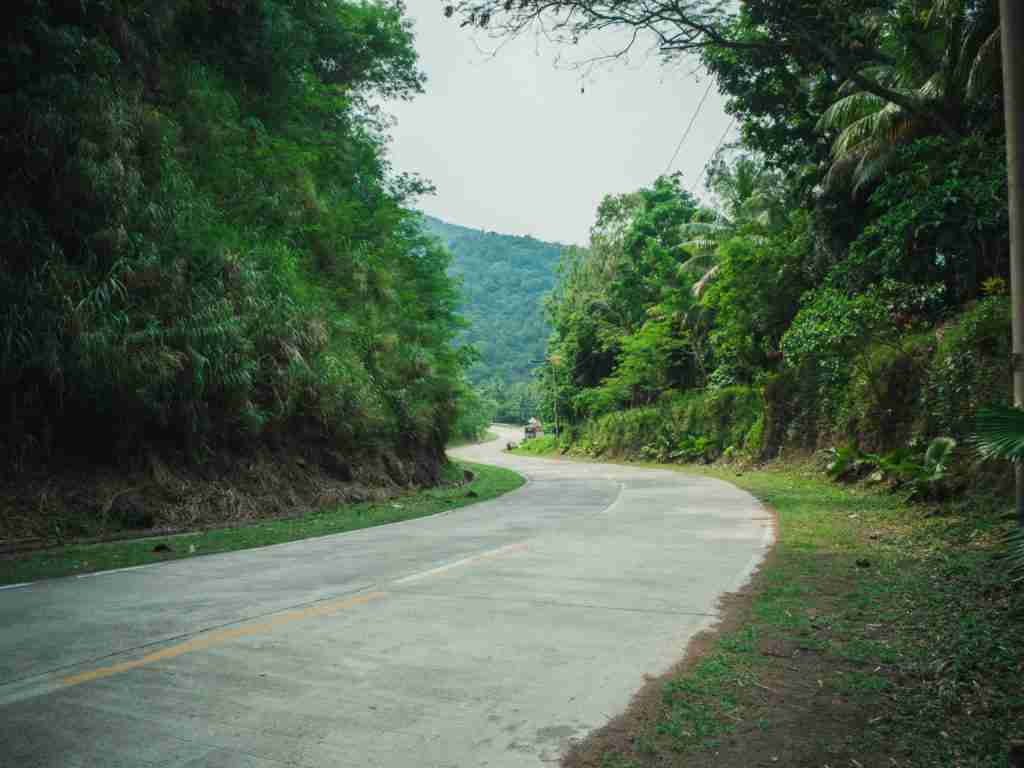 Budget and Expenses: Travel Guide Real Quezon
Your budget can vary greatly in Real. You can find accommodation for as little as 200 pesos (tent pitching) a night. On the other hand, if you're looking for luxury and don't have a tent on hand, you can book a hotel room costing thousands a night for spectacular views along the coast lines. You can eat from the local stores, usually "si-log" meals are served for 75-100 pesos, or you can buy fresh seafood from the market and have it cooked. Keep in mind though that prices may vary when you're traveling in peak season.
Where To Stay: Travel Guide Real Quezon
My criteria for choosing a place to stay is their value for money, level of comfort and service, and of course the prime location. I like being able to walk in the main sites and have everything on hand, places with easy access to almost everything.
Here are my two suggestions for the best places to stay in Real. Hope it helps you on deciding where to stay in Real.
The PaRK
We stayed here for just a night but the price and the location were a perfect combination. Pacific Recreational Kamp or simply PaRK is located along the highway. You can simply ask your van driver to drop you here. They have basic common restroom and shower area; small but clean, and water is never a problem. The real selling point of this campground is the location- Magra beach, a surfing spot, is within 10 minutes walking distance. You just need to cross the Tignoan River and voila! You can swim and the surf from the crashing waves. The only problem here is the source of electricity. You have to pay 10 pesos to charge each of your device in their store.
Price:
Entrance fee – 50 pesos
Tent pitching fee – 150 pesos per tent
They also offer other services like
Surfboard rental with instructor – 500 pesos per hour
Water rafting – 300 pesos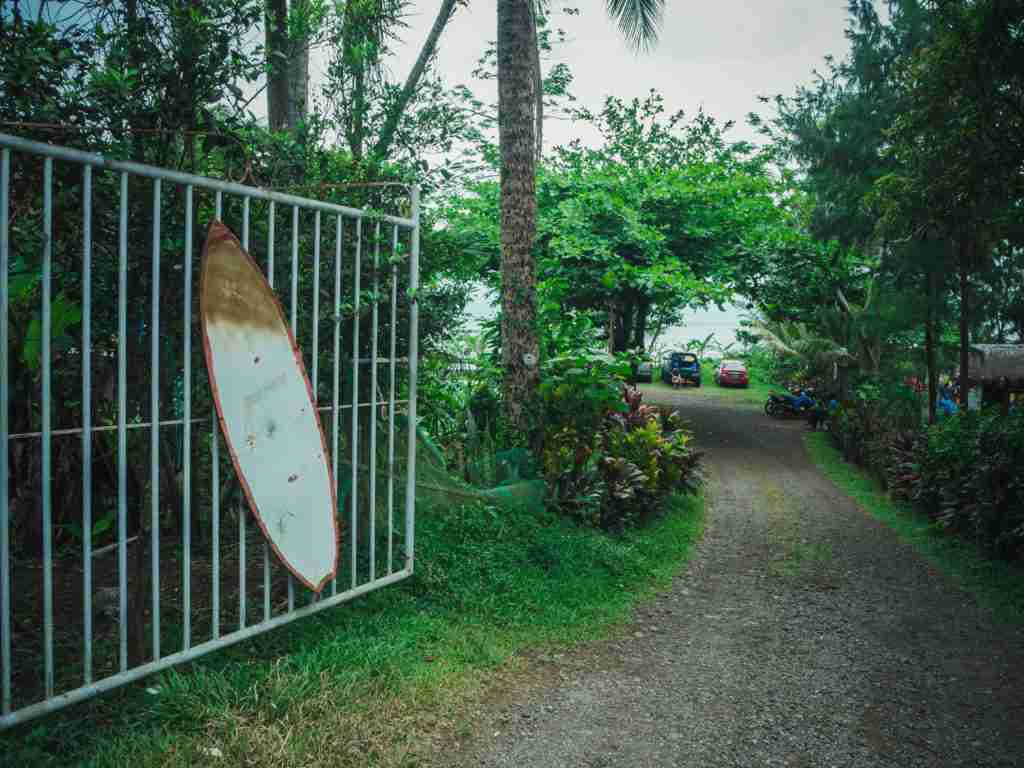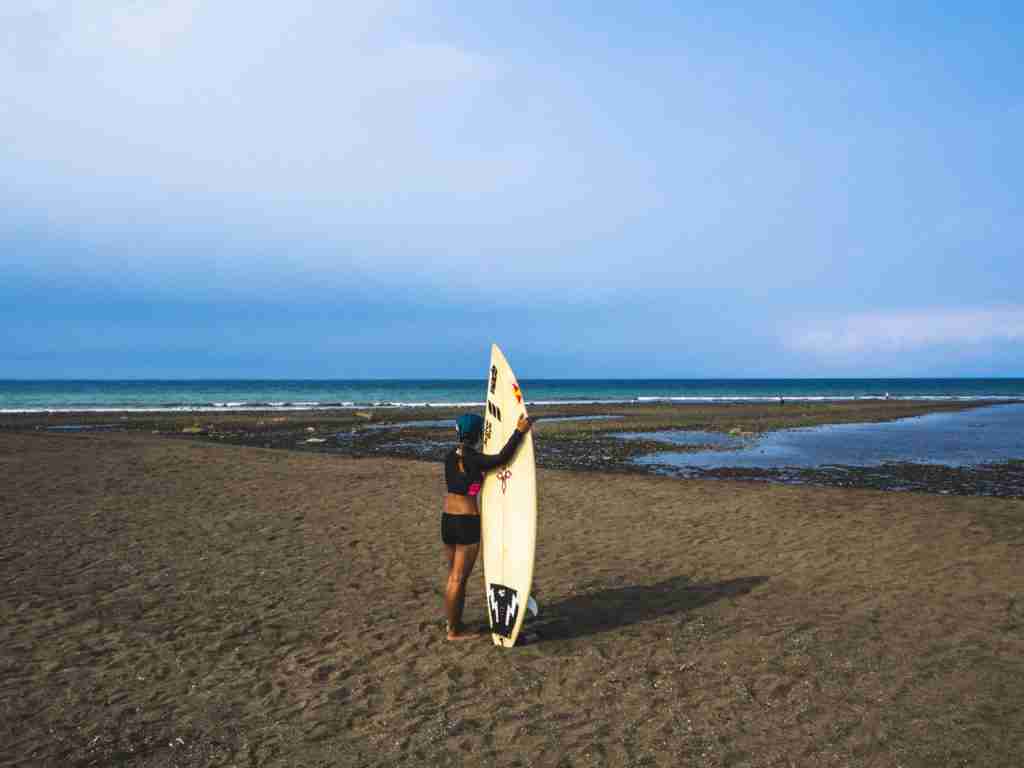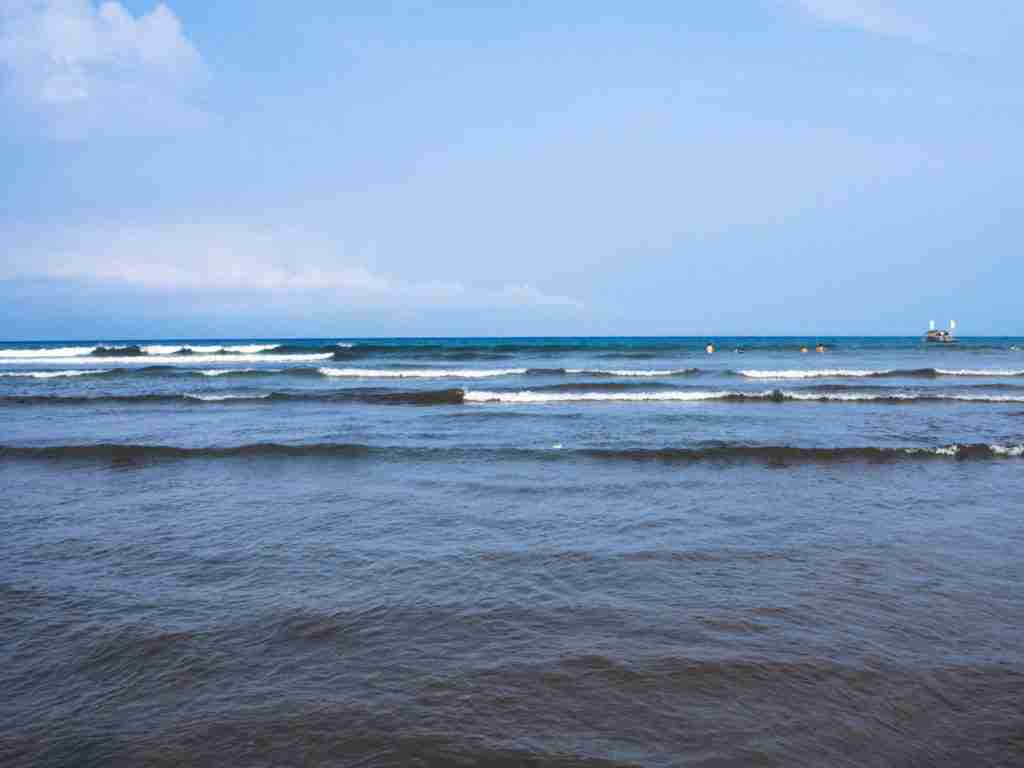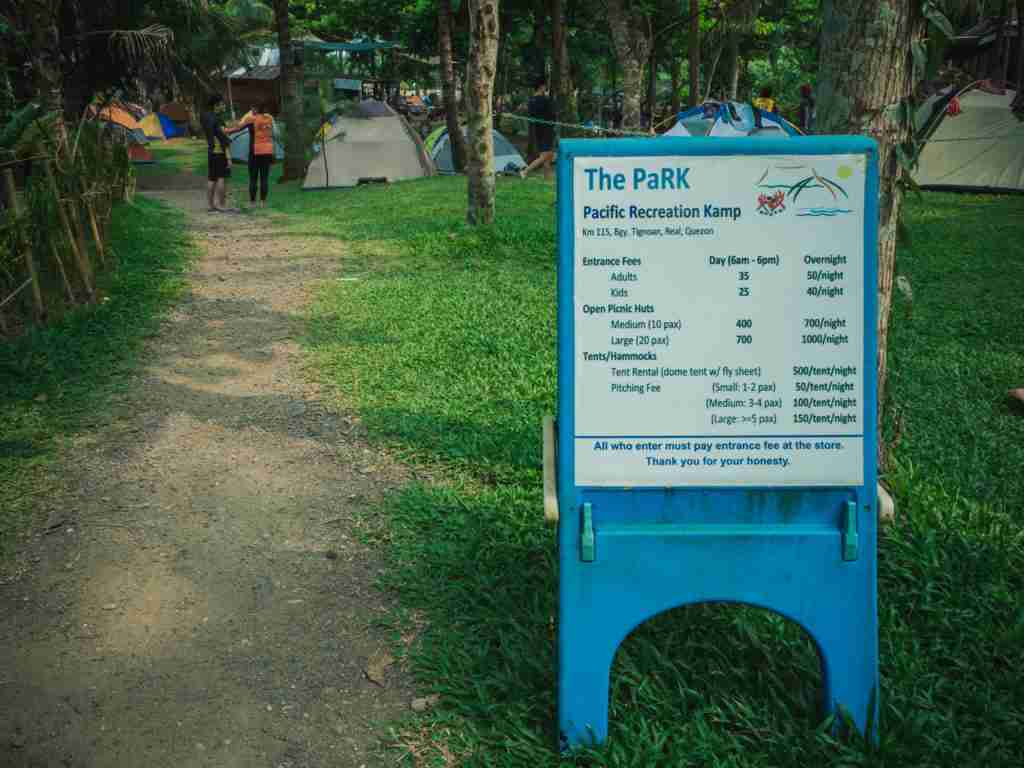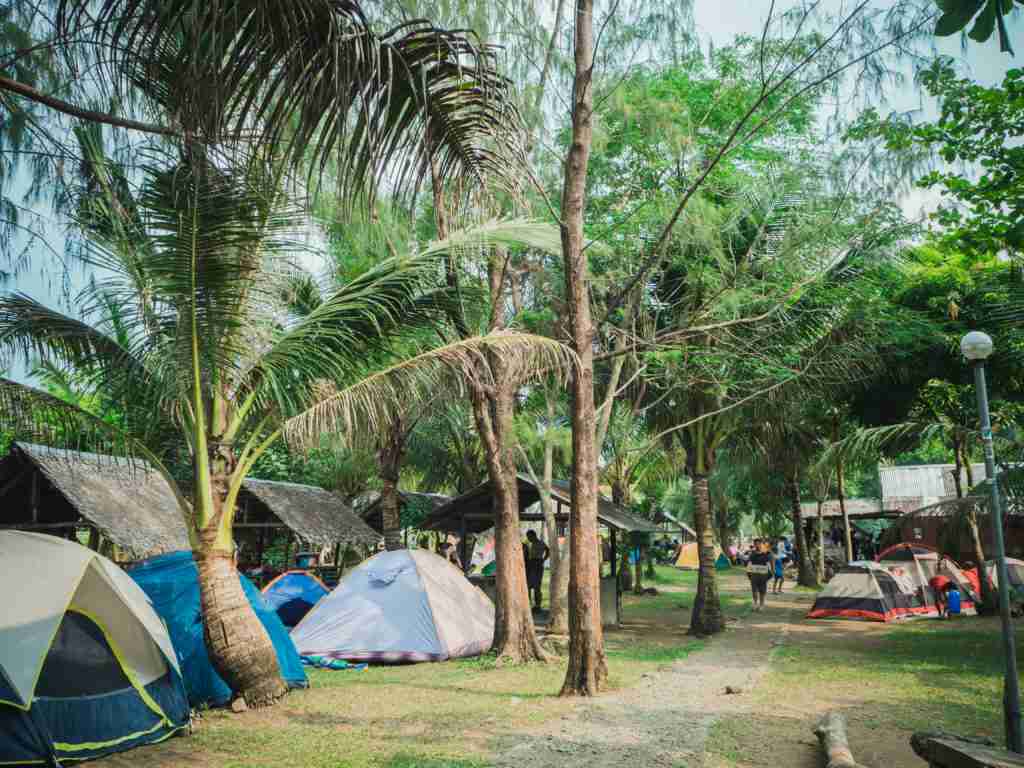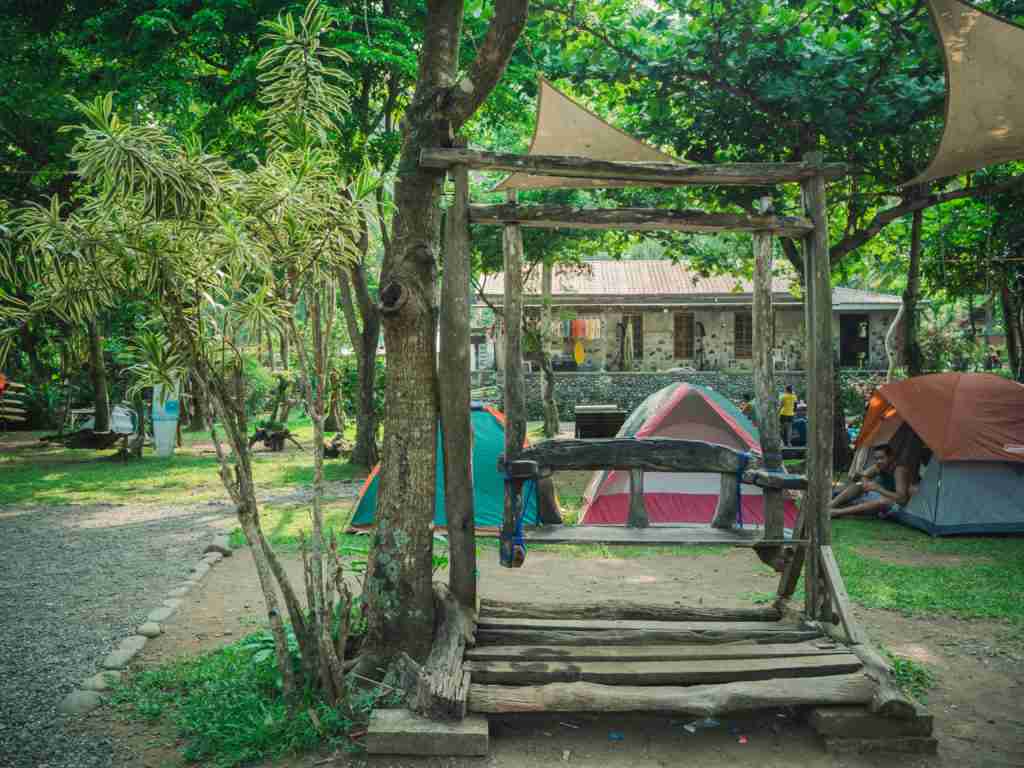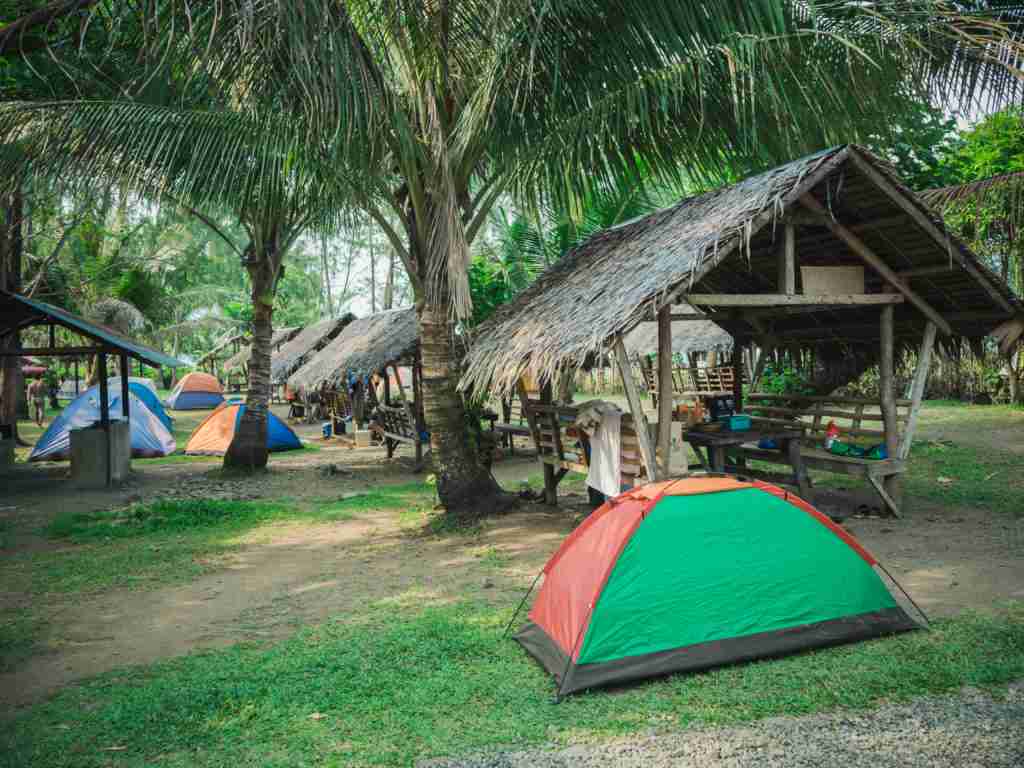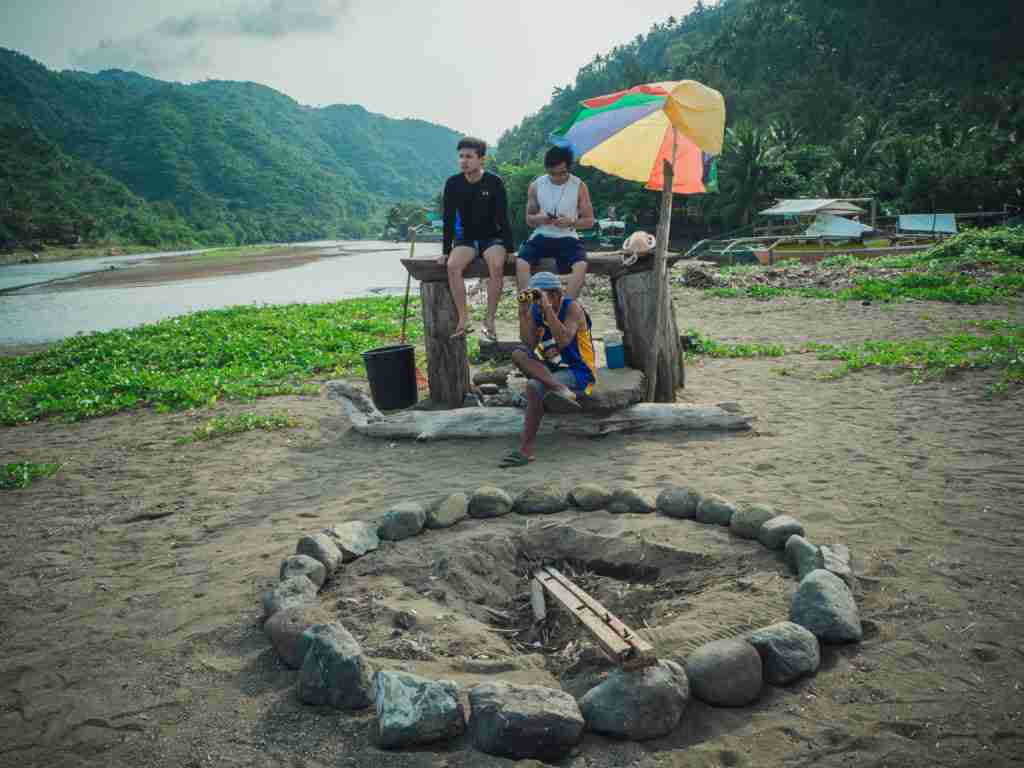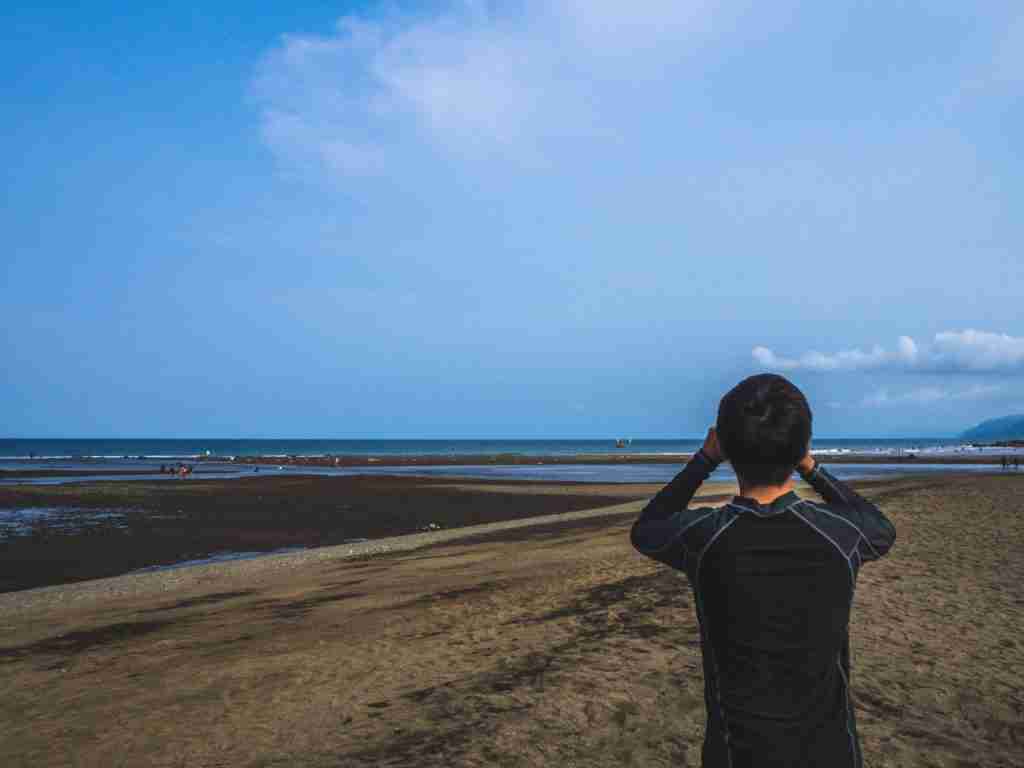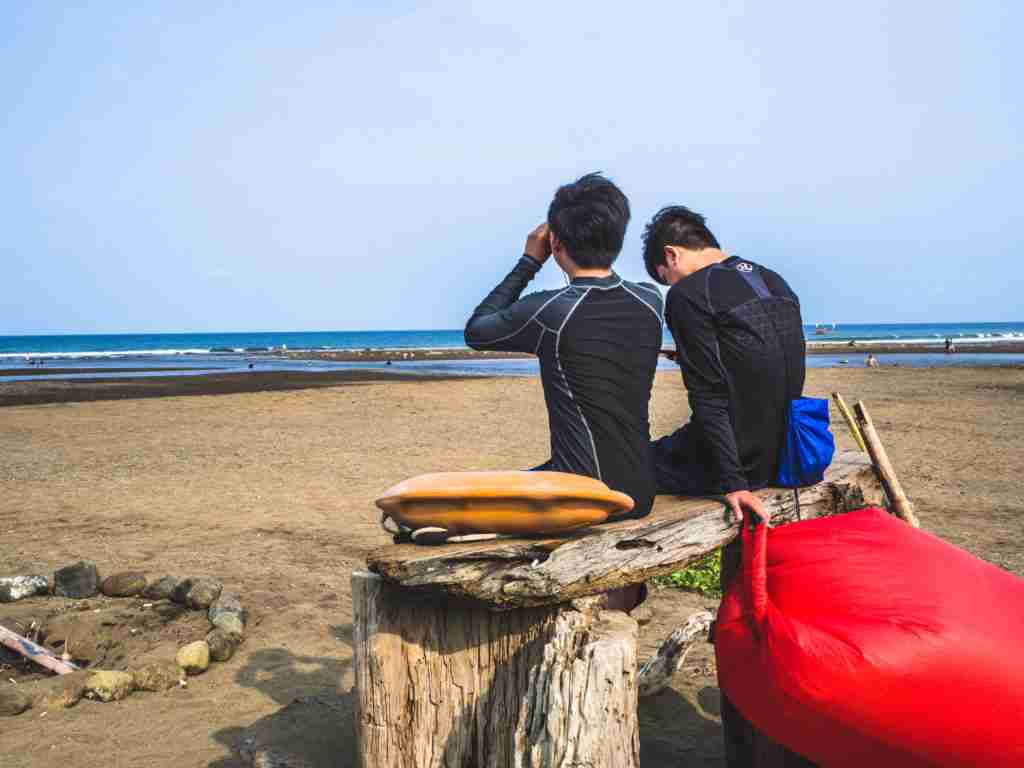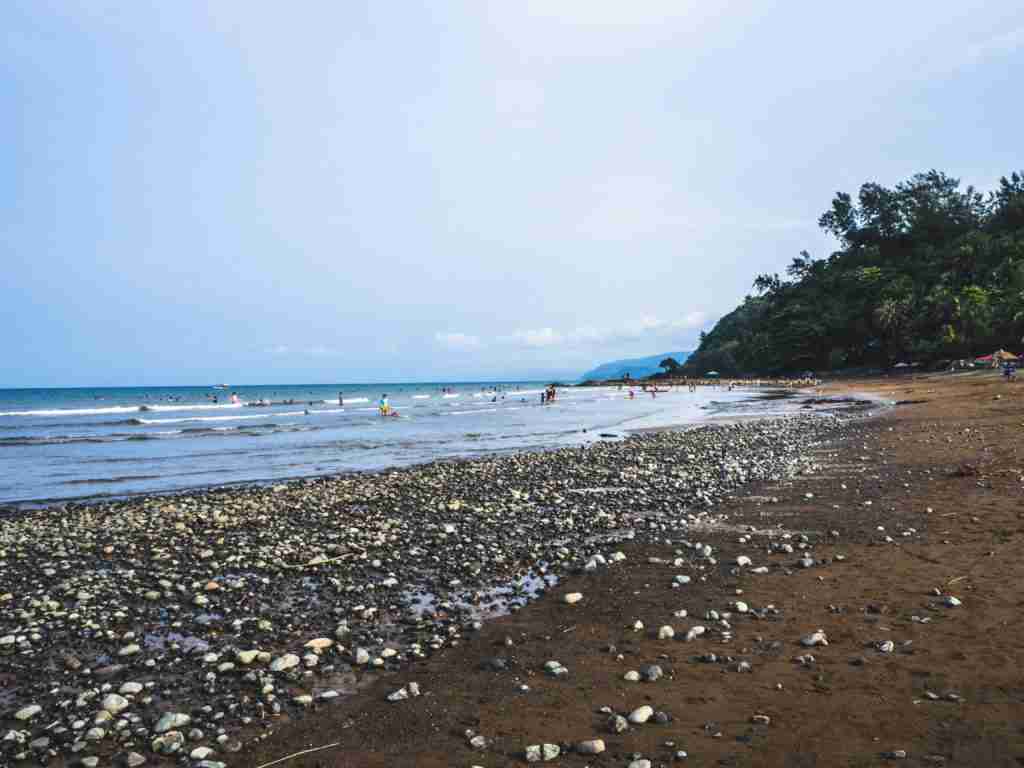 Real Coast and Surf
Most well-known place to stay in Real is the Real Coast and Surf, a resort destination divided into two, Real Coast and Real Surf, to cater both travelers on luxury and on a budget. Real Coast is technically the hotel, it has air-conditioned bedrooms and an eight-foot deep swimming pool. On the other hand, Real Surf is for the adventurous travelers, given that it is for camping and surfing. This place is dominated by the colorful signage. Upon entry, you will be welcomed by stylish cabanas of different sizes that offer beach view. Same as the Park, Real Surf has communal restroom and shower areas, clean but more decent. However, when we visited the campsite, it was overcrowded. It was a relief for us since we did a good choice for choosing the PaRK instead. Or maybe we went there at the wrong time. I wouldn't recommend also eating on its restaurants. Everything is incredibly overpriced. It's better if you have packed food with you or you pay a visit to the market.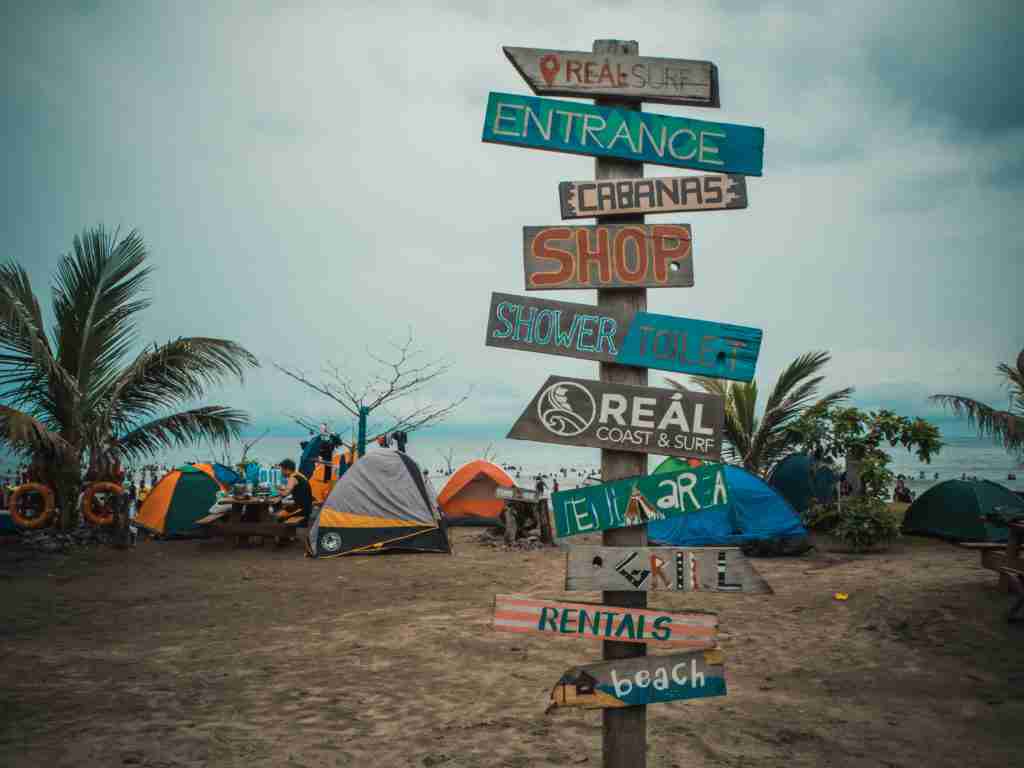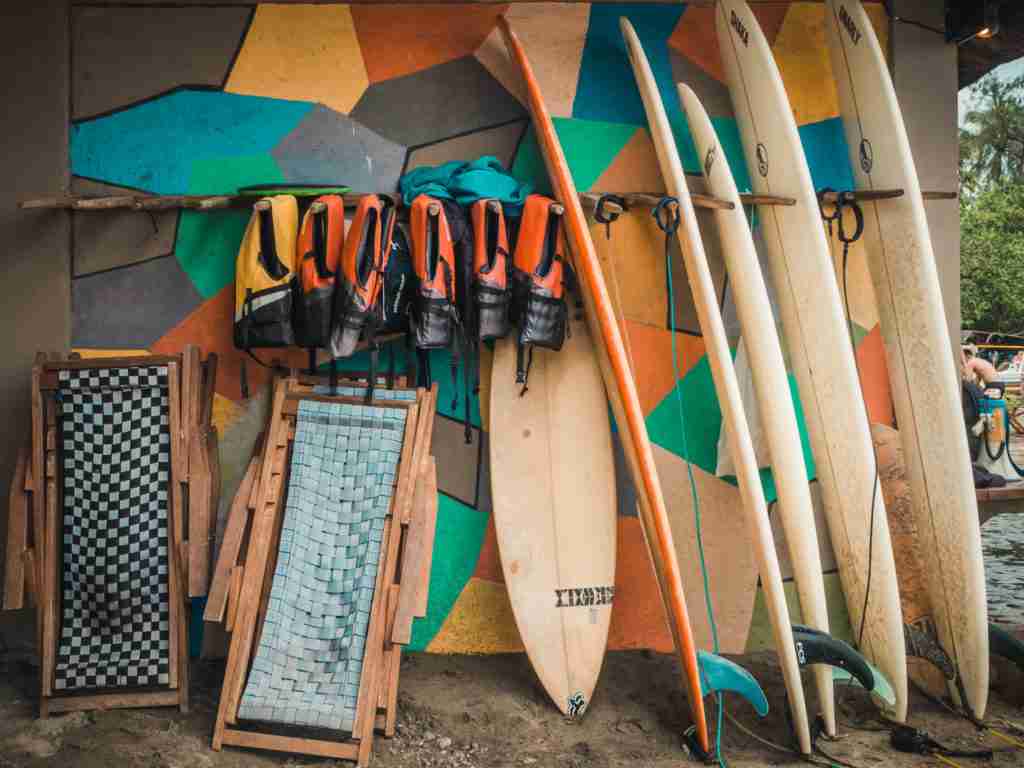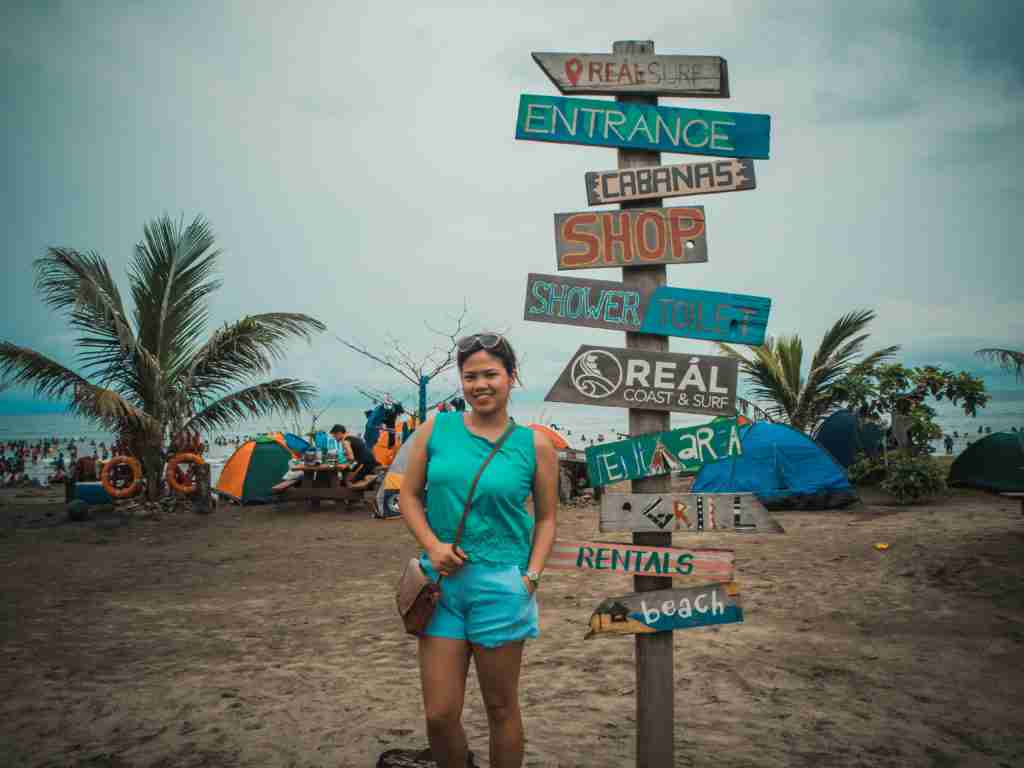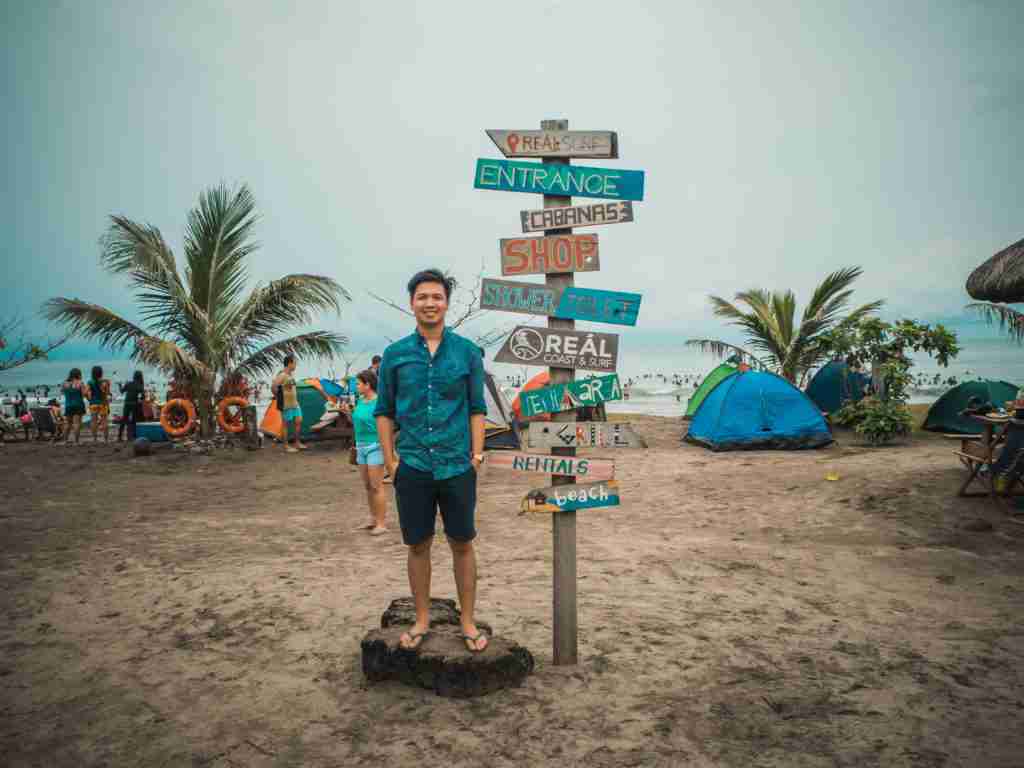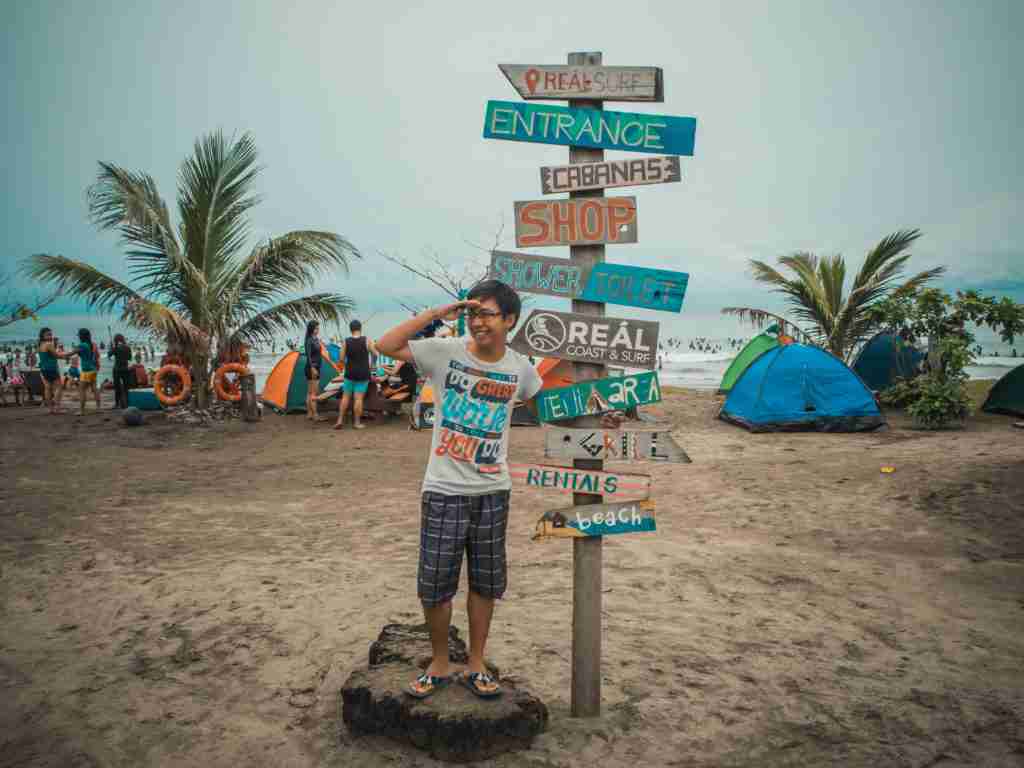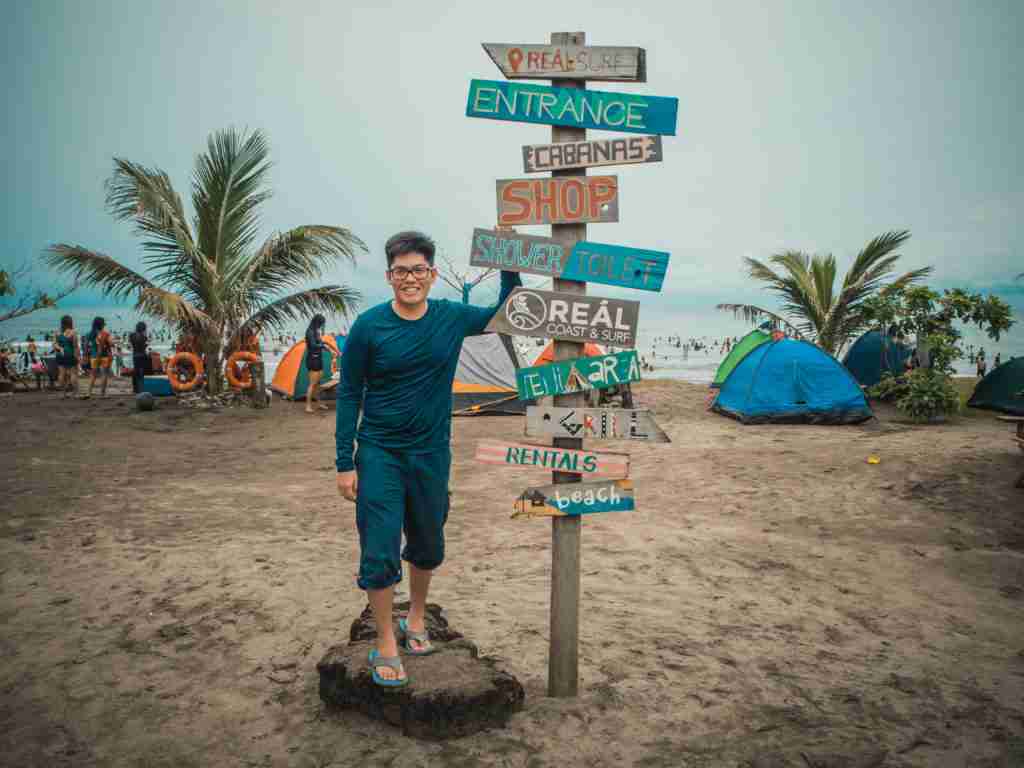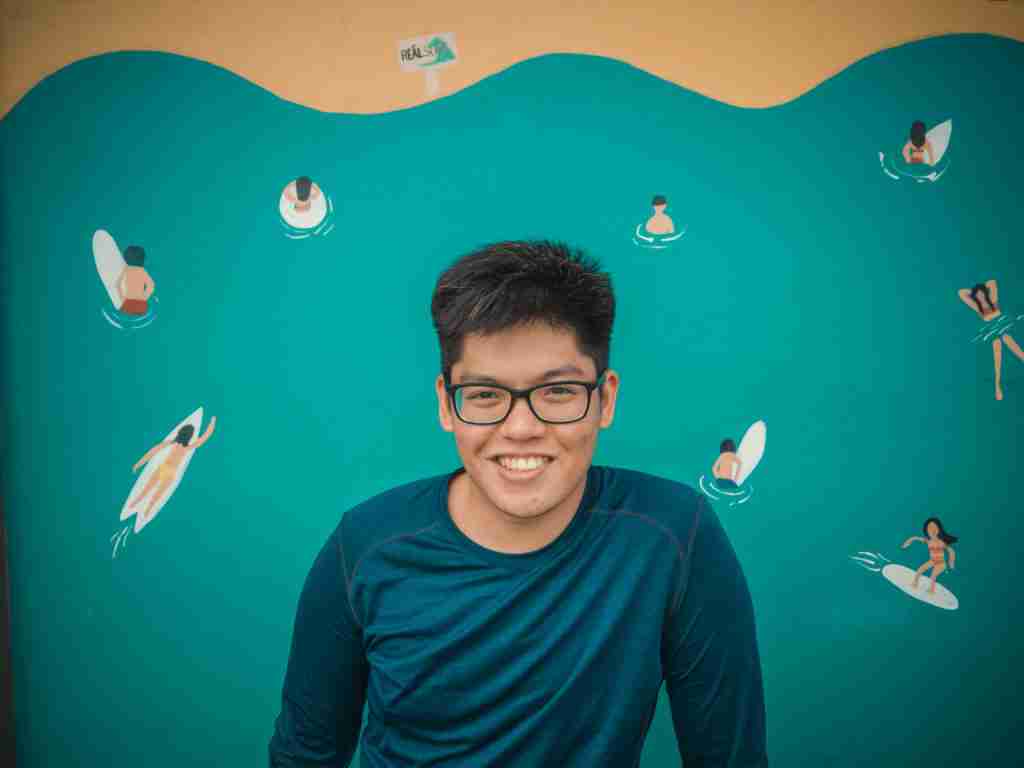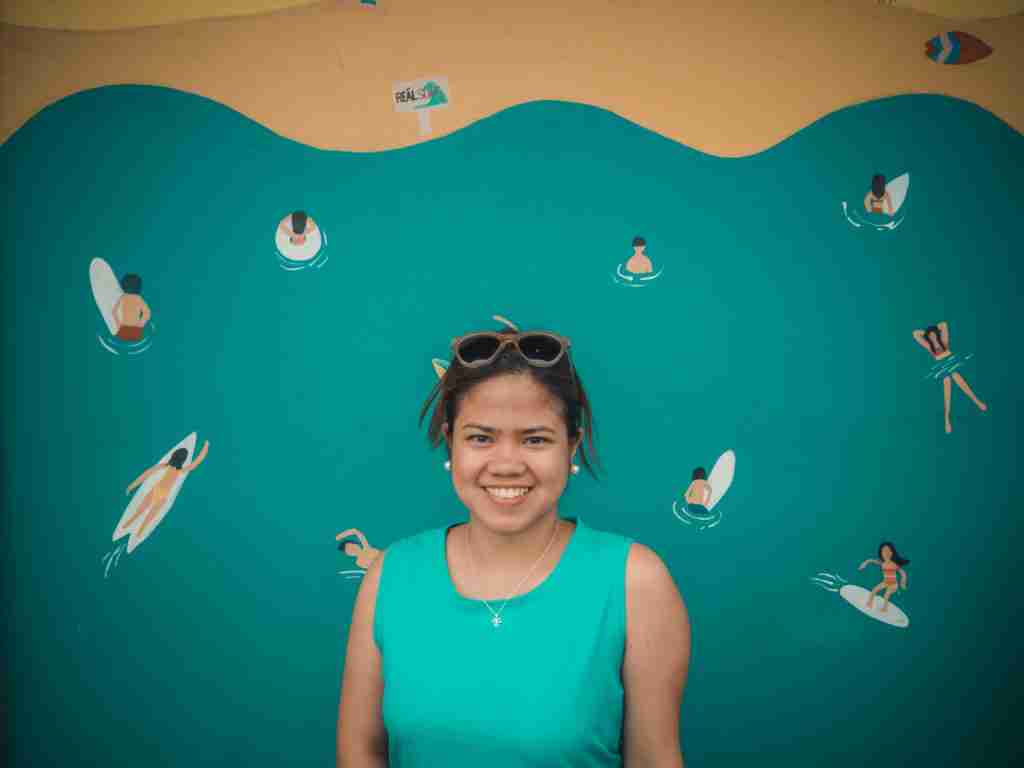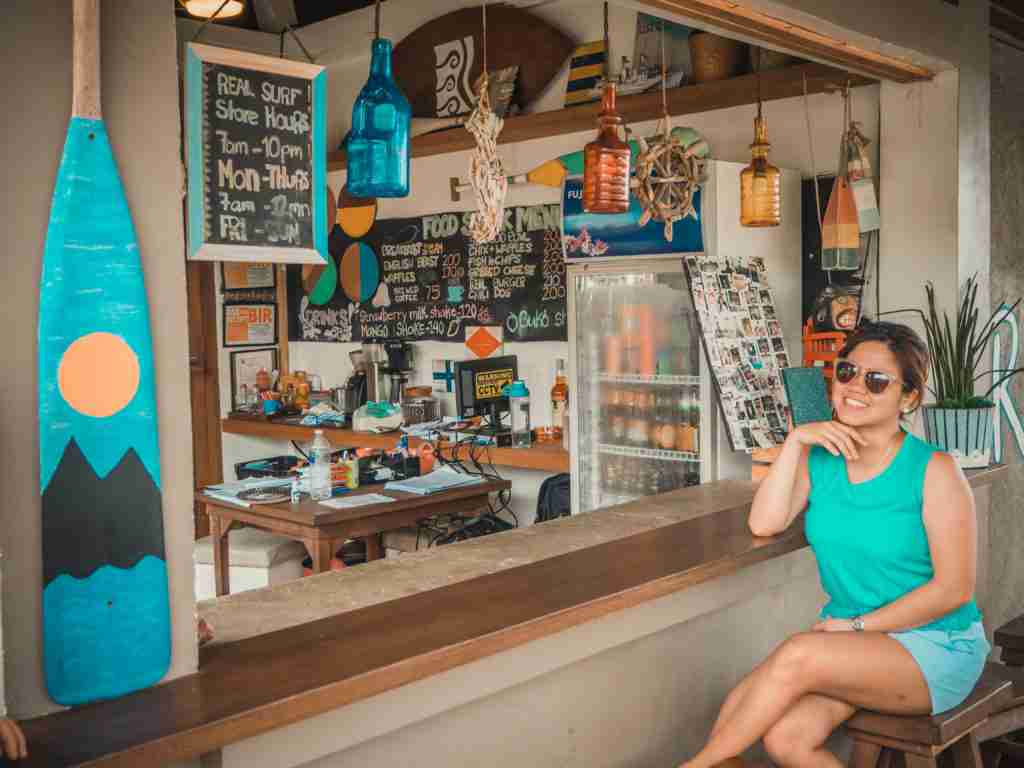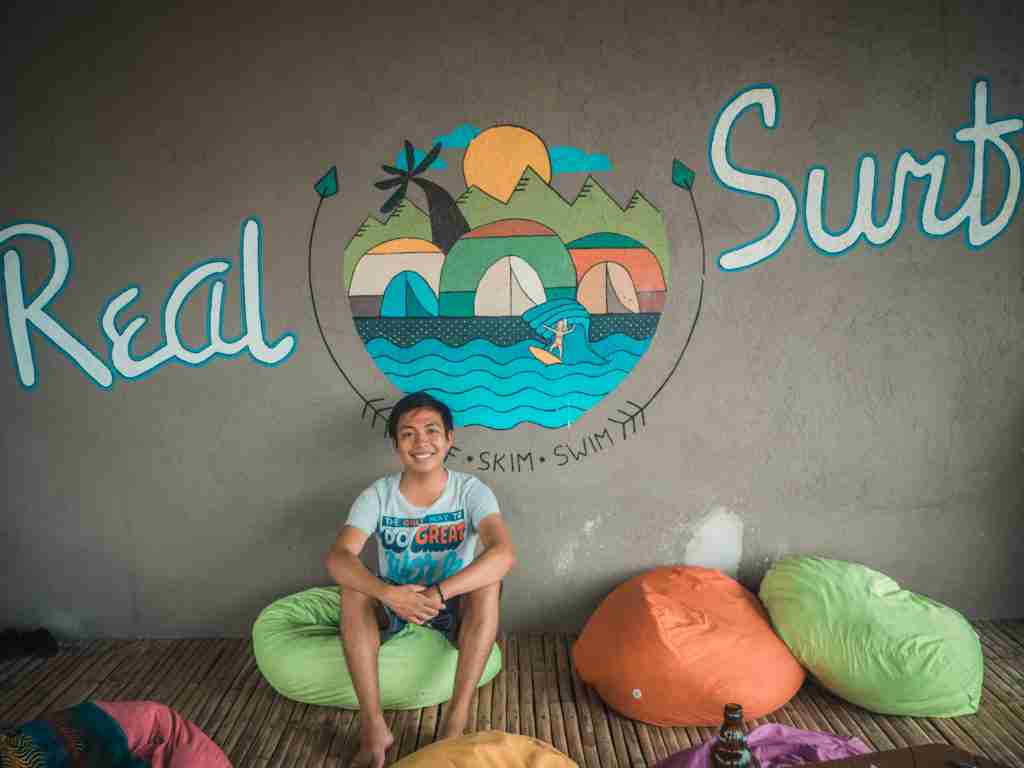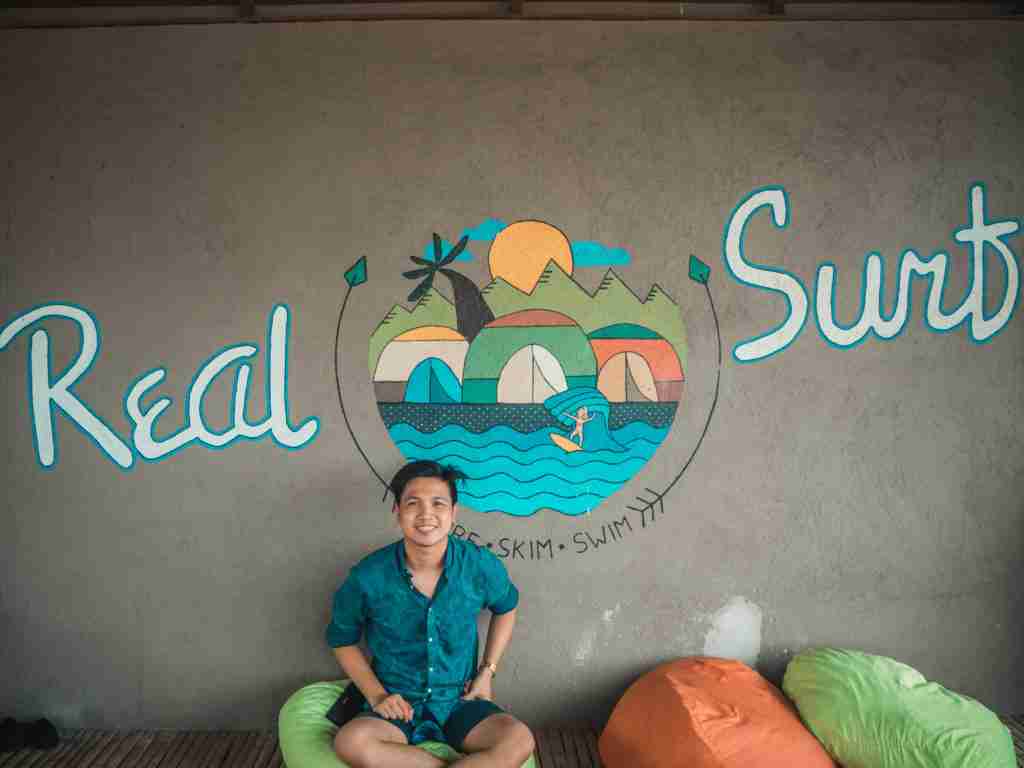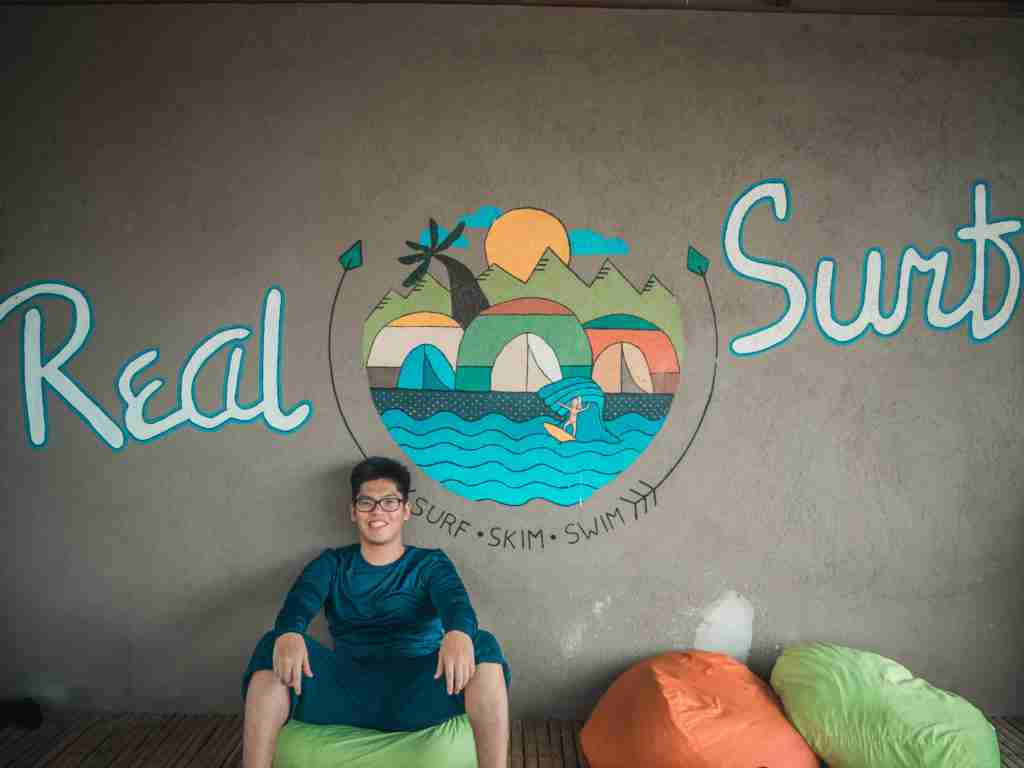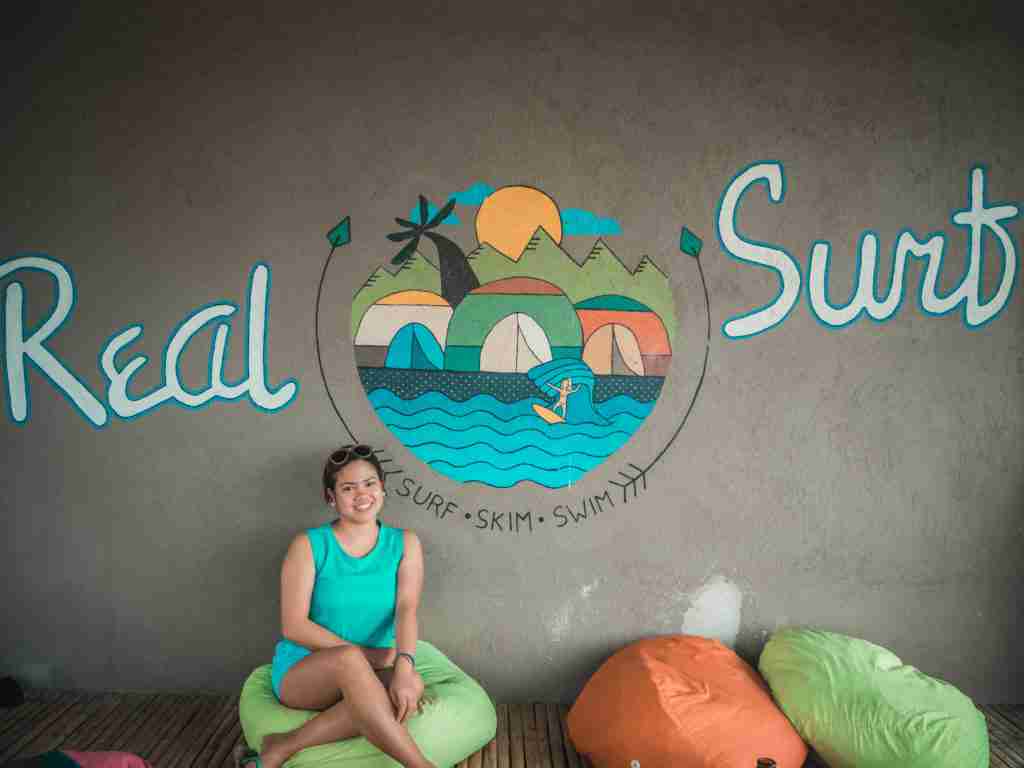 The Waterfalls: Travel Guide Real Quezon
Balagbag Falls
Balagbag Falls is a two-tiered waterfall. The lower tier having 20 ft tall, is a perfect spot for diving since its catch basin is deep. The upper tier is taller at about 80-100 feet. From the PaRK, you can rent a tricycle that will tour you to the two of the most popular waterfalls in Real, the Balagbag and Nonok Falls, and it will only cost you of 100 pesos each. Balagbag, the nearest waterfall from the PaRK, is just a ten-minute drive. Pay only 25 pesos entrance fee, and start to reach the falls in a five-minute trek.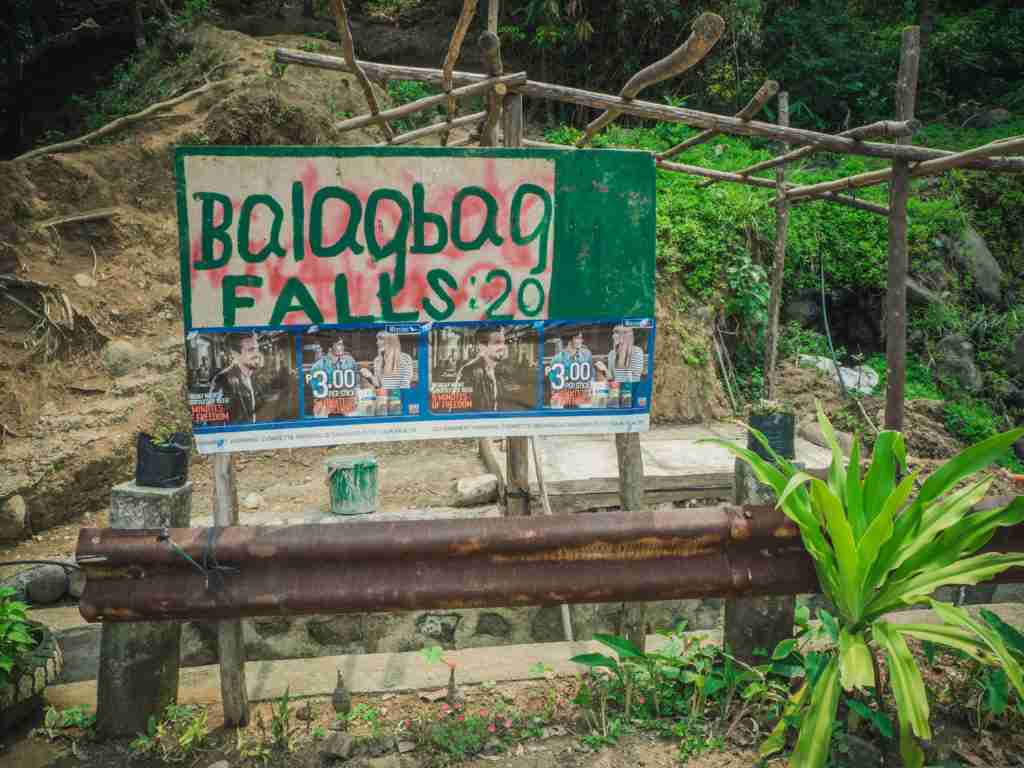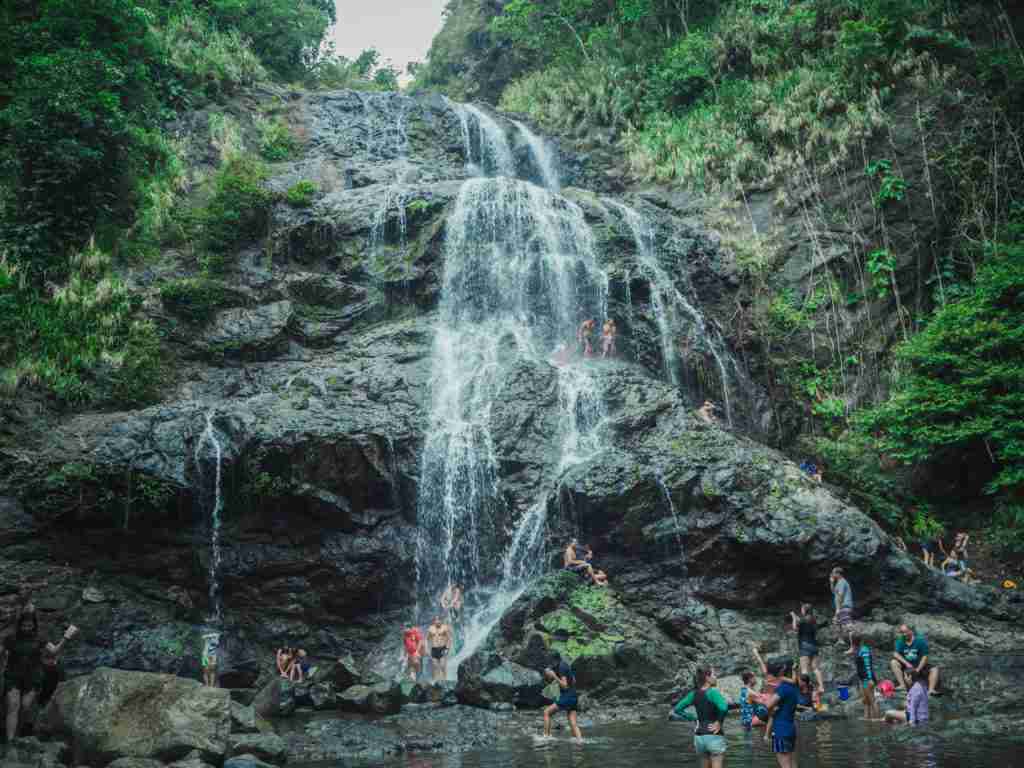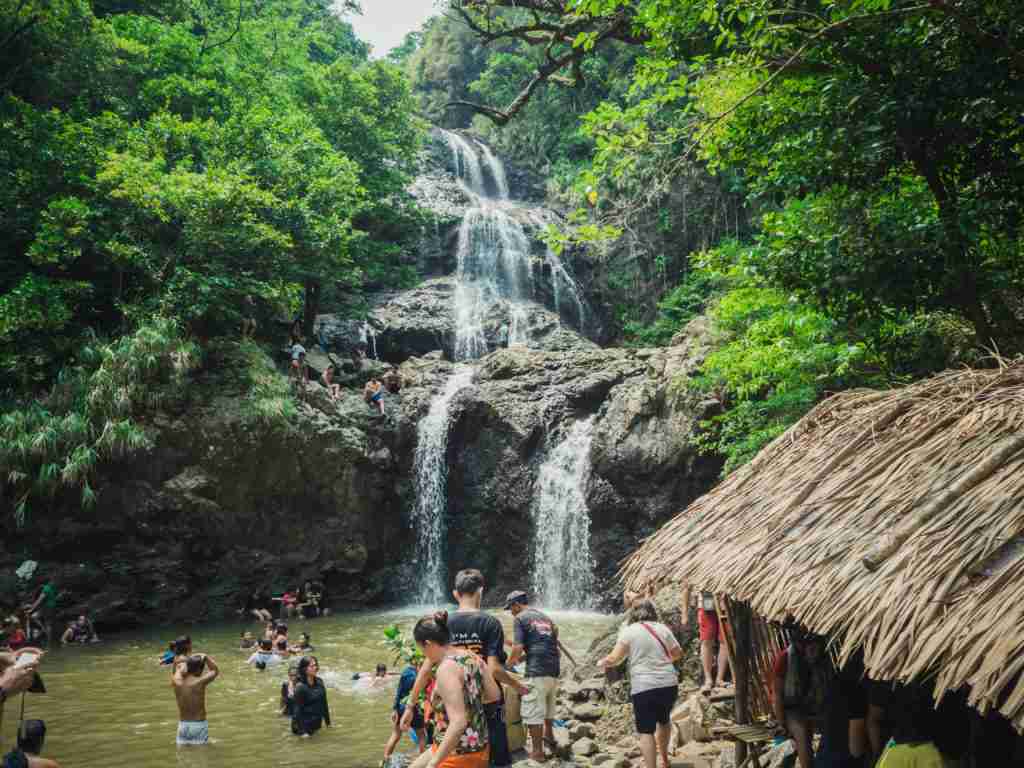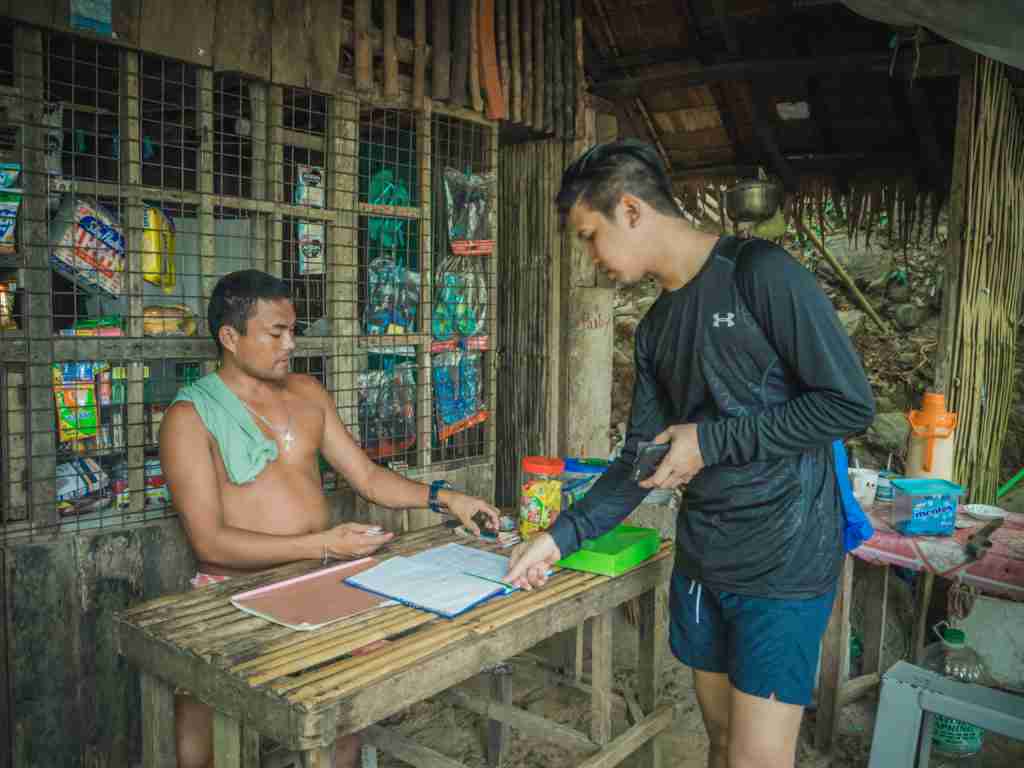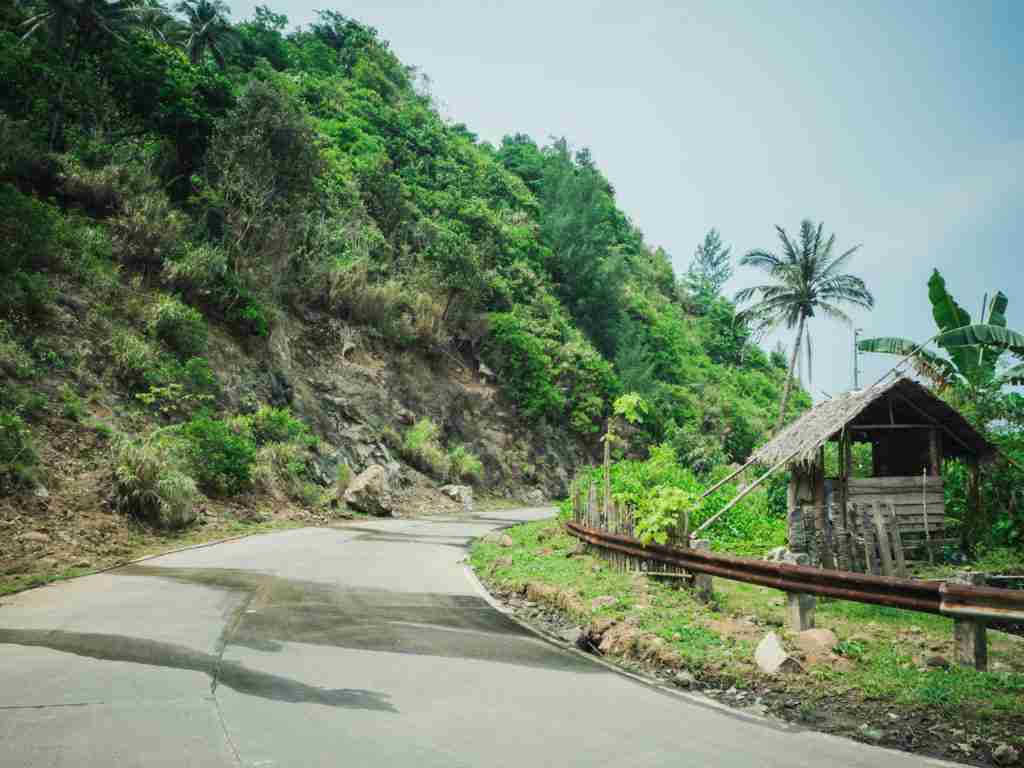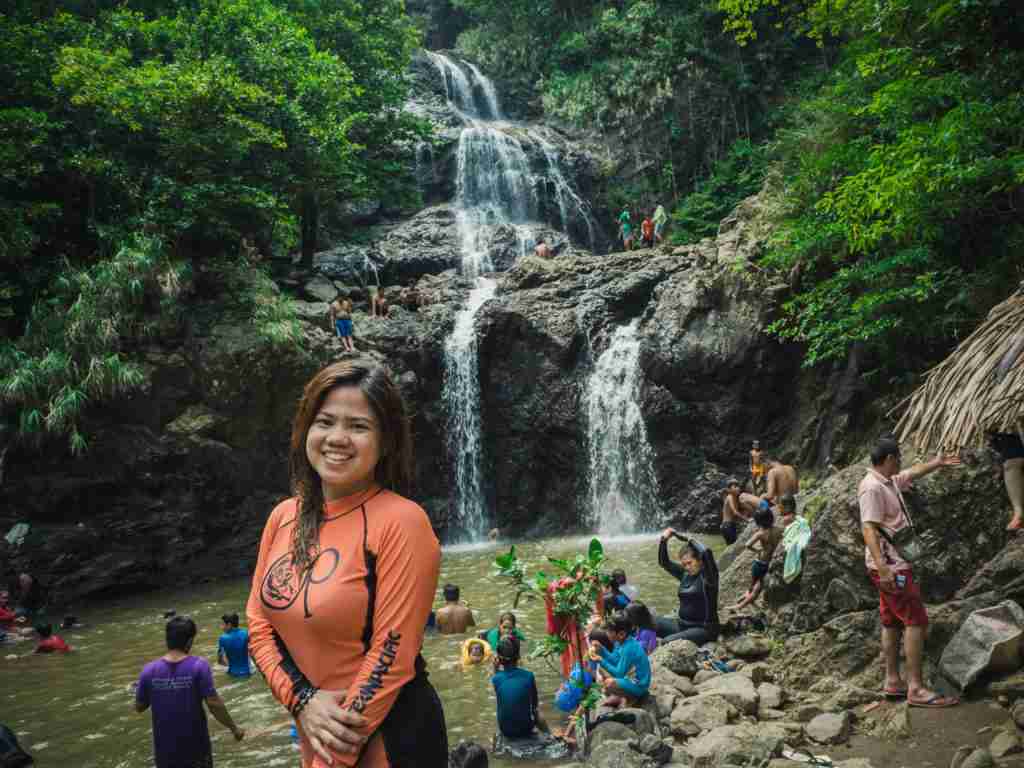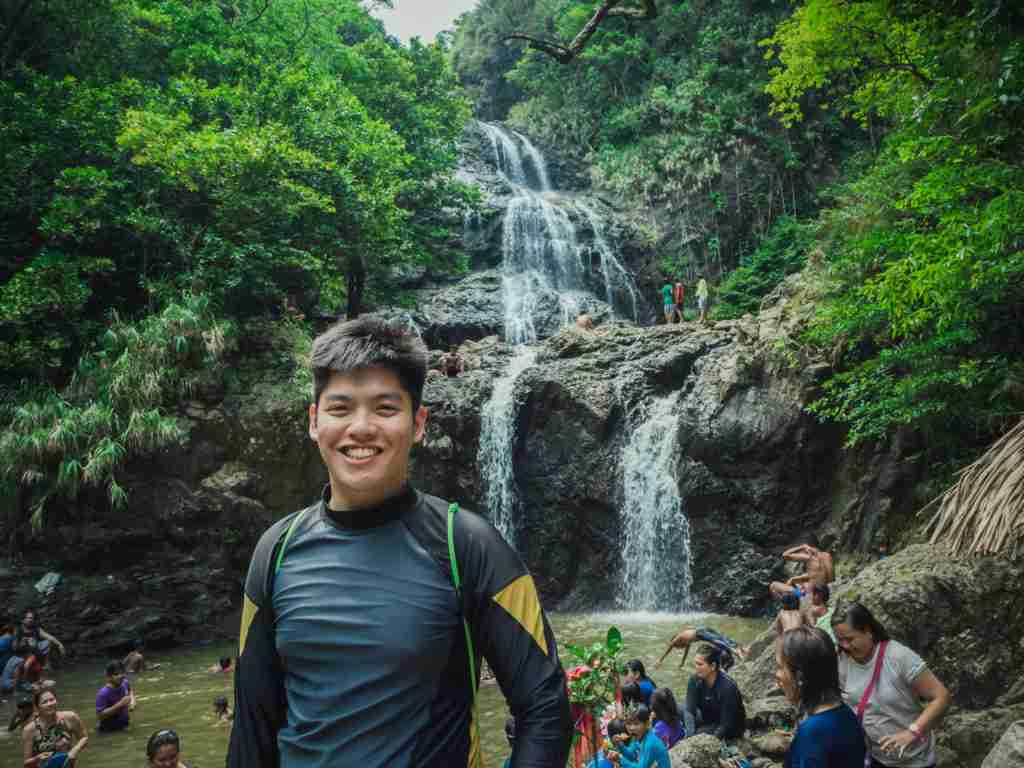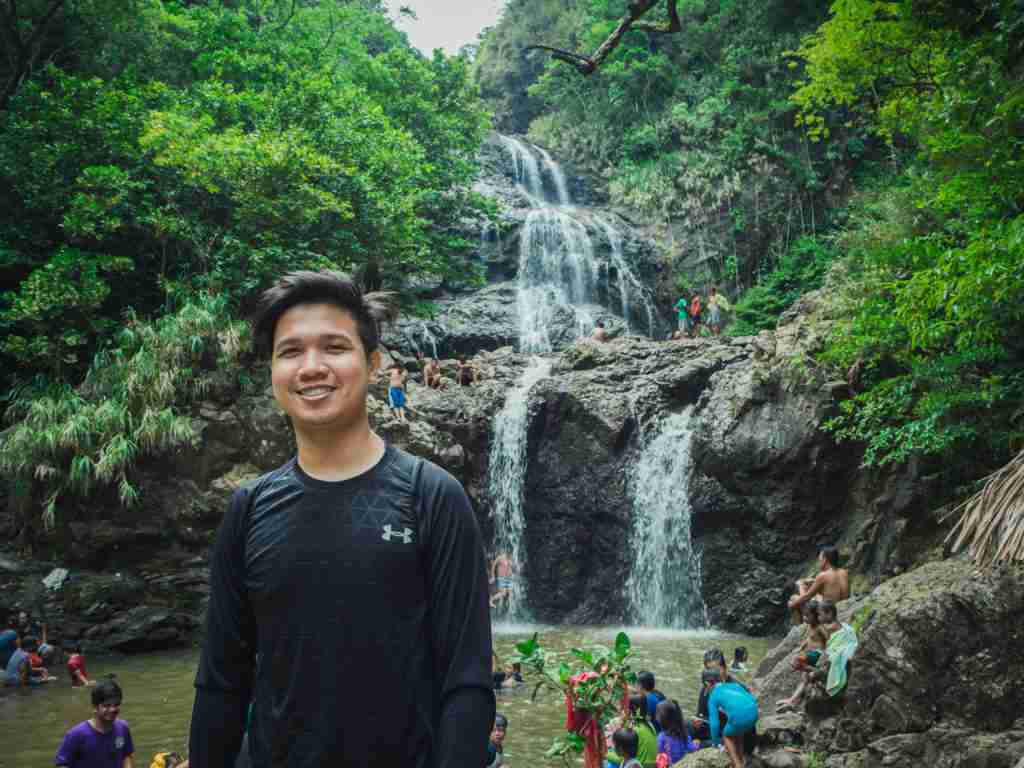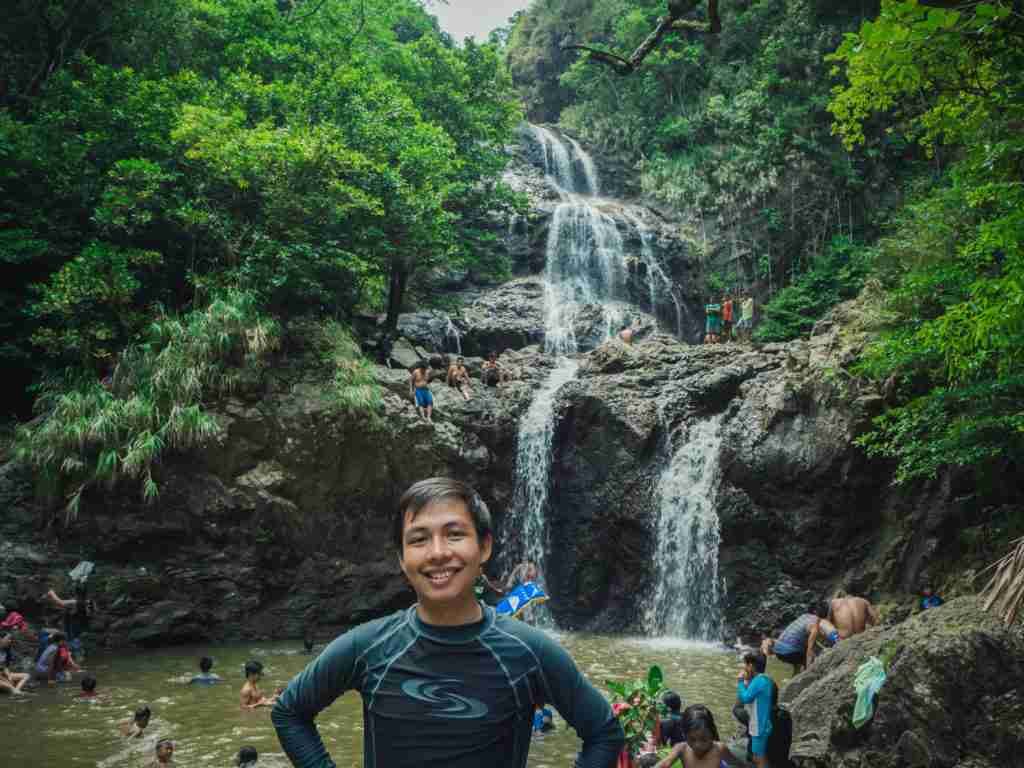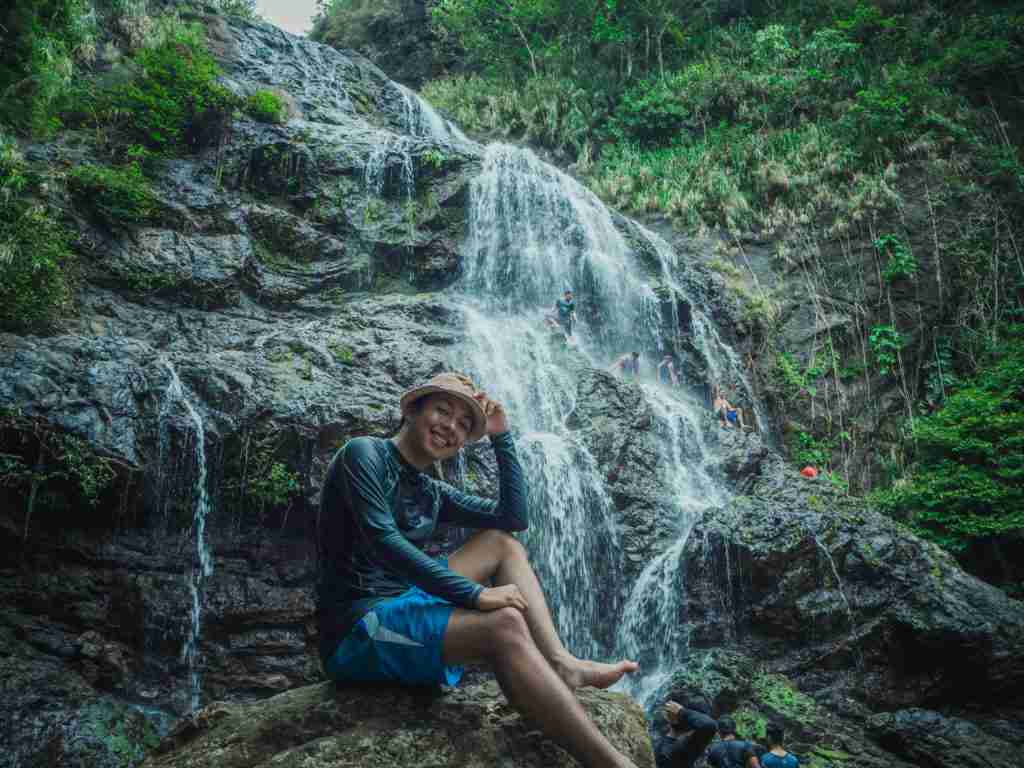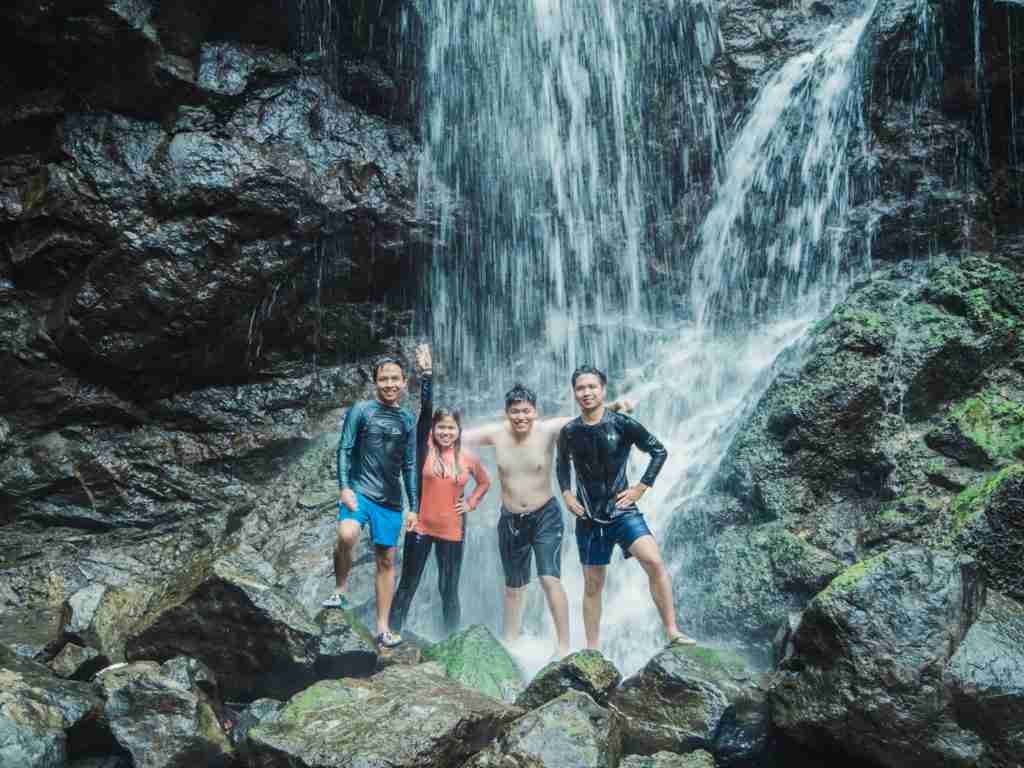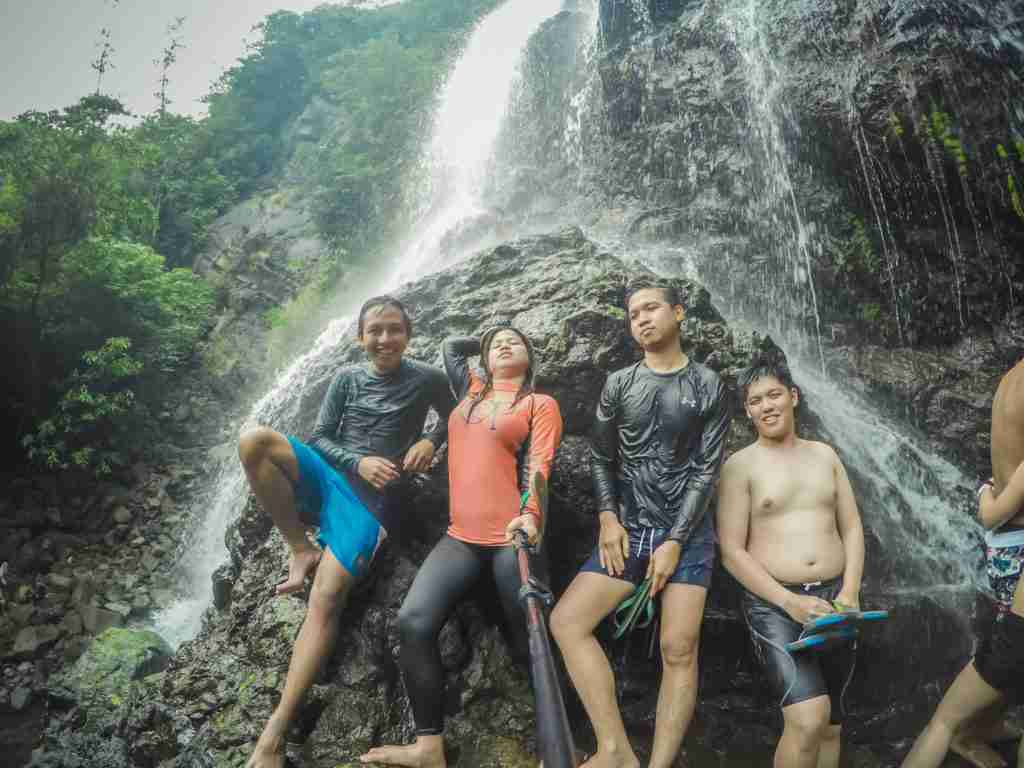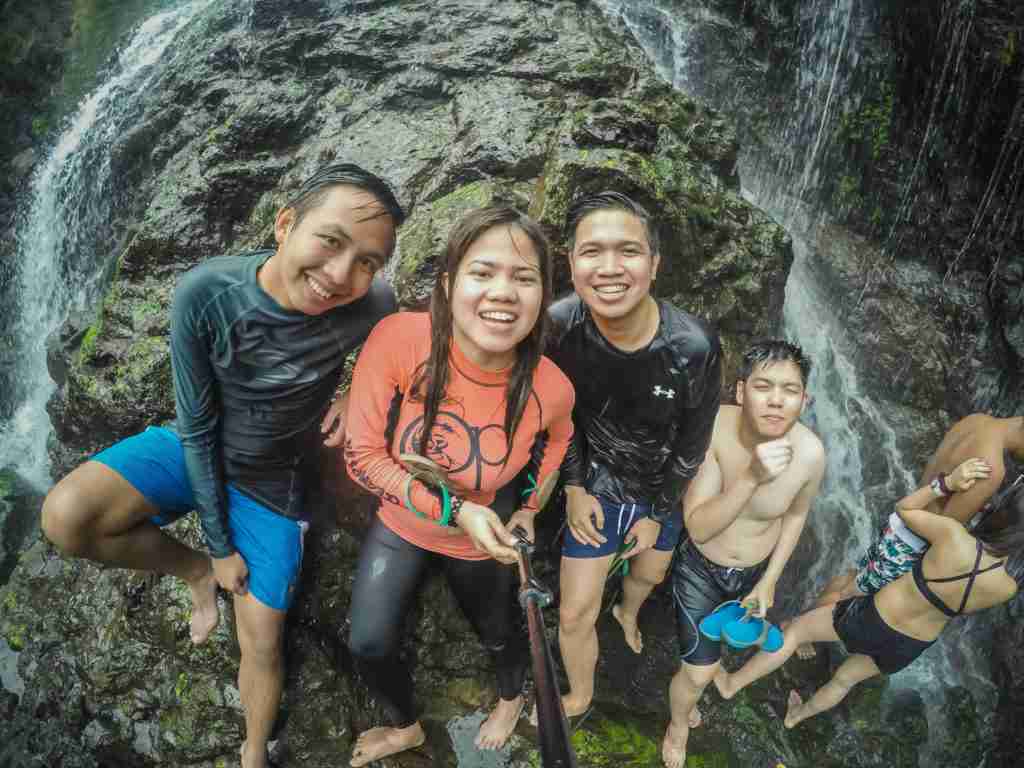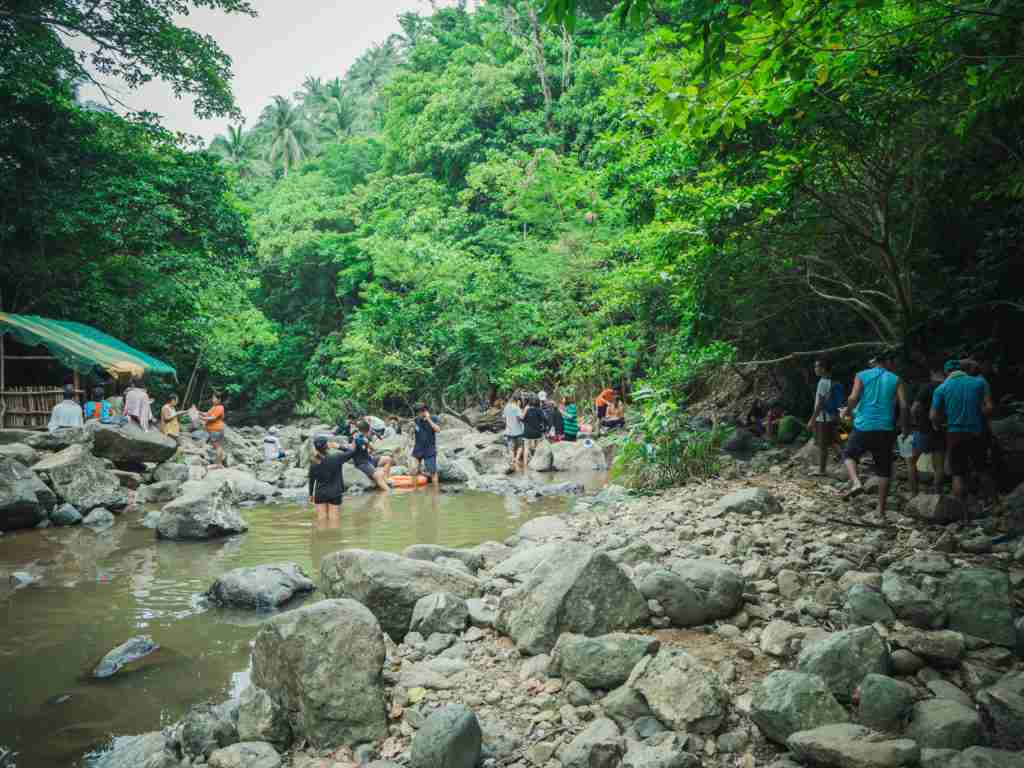 Nonok Falls
We headed to the next waterfall called Nonok Falls, just a kilometer away from Balagbag falls. Entrance fee here is 20 pesos and you can dip into a very cold water. It's also a spot for diving, although it's riskier than the previously mentioned water falls, and the place is not well-maintained. This waterfall can be accessed for about 15-minute trek from the jump-off point. We stayed here longer since the place is covered with trees, perfect place for relaxation.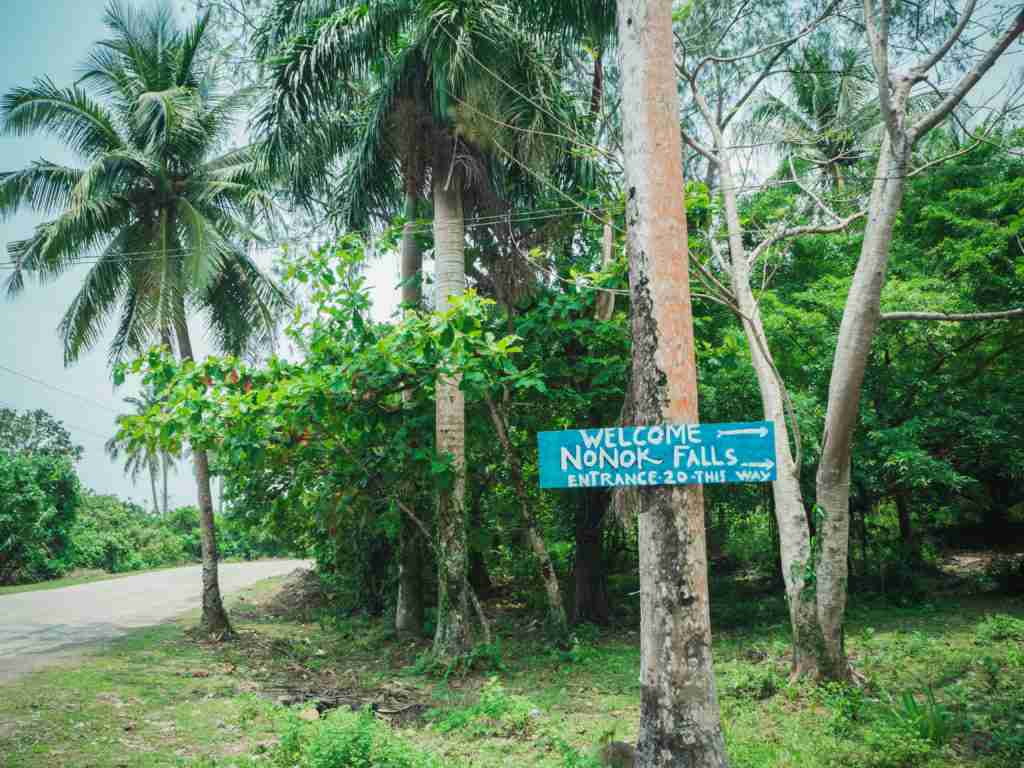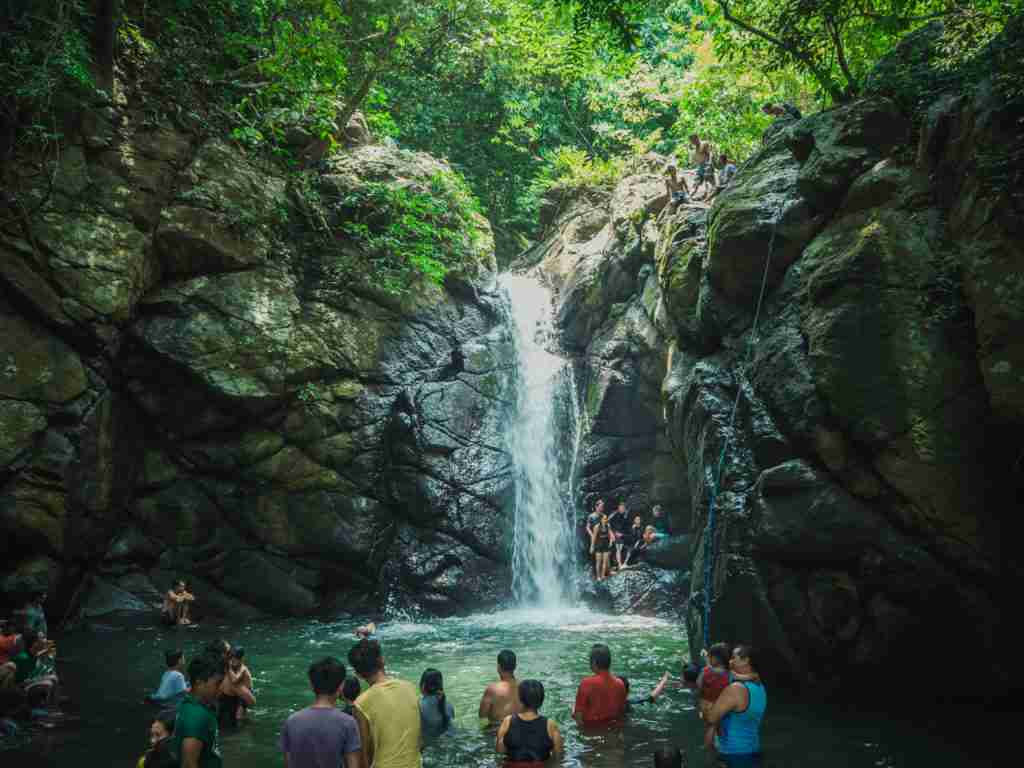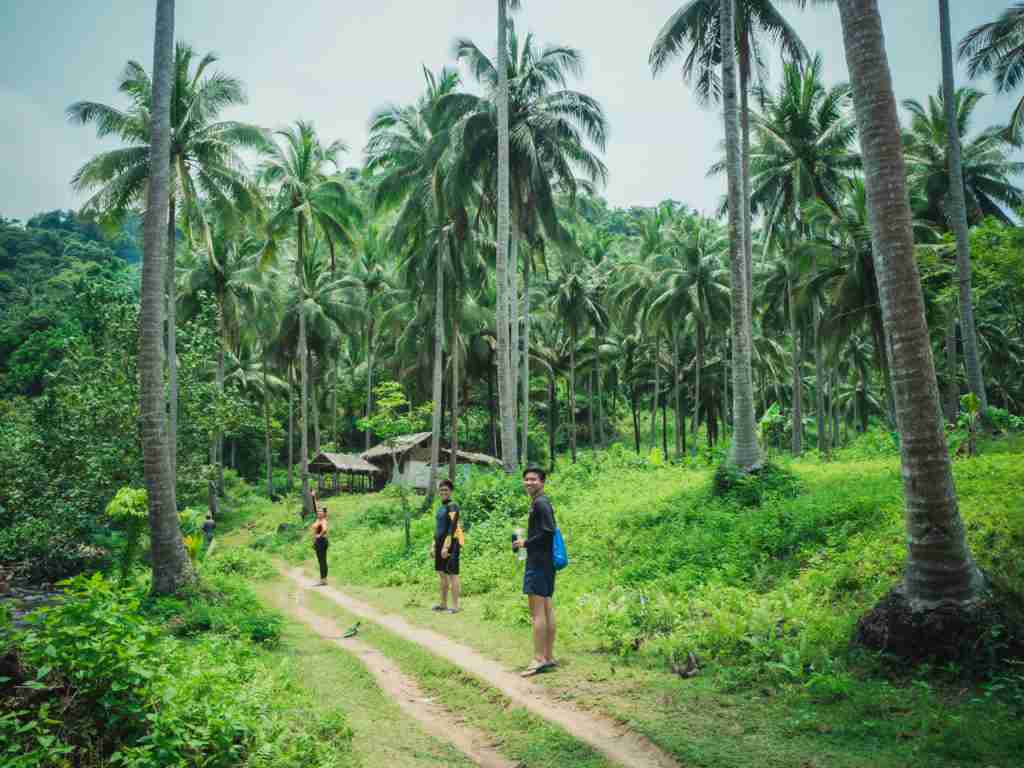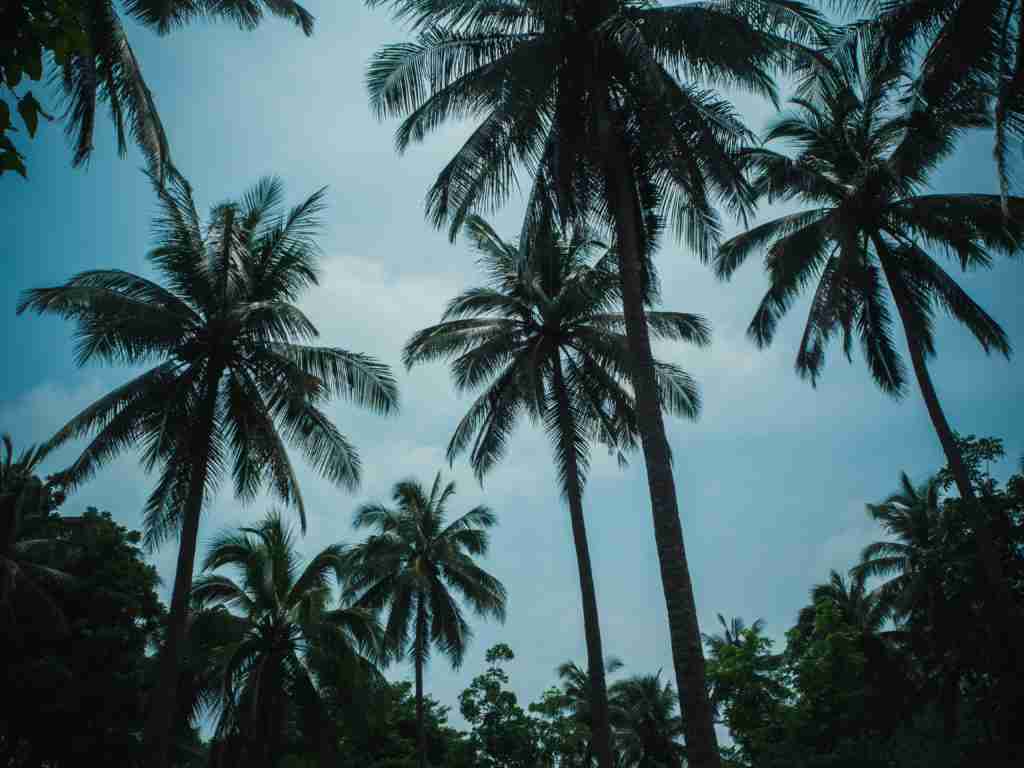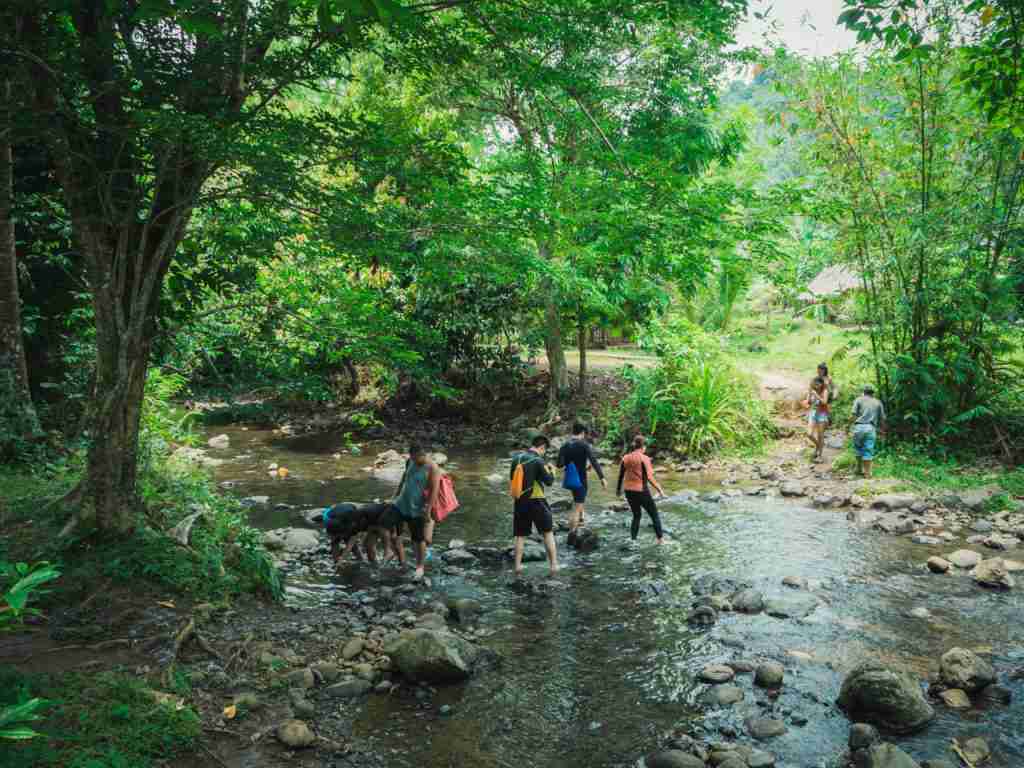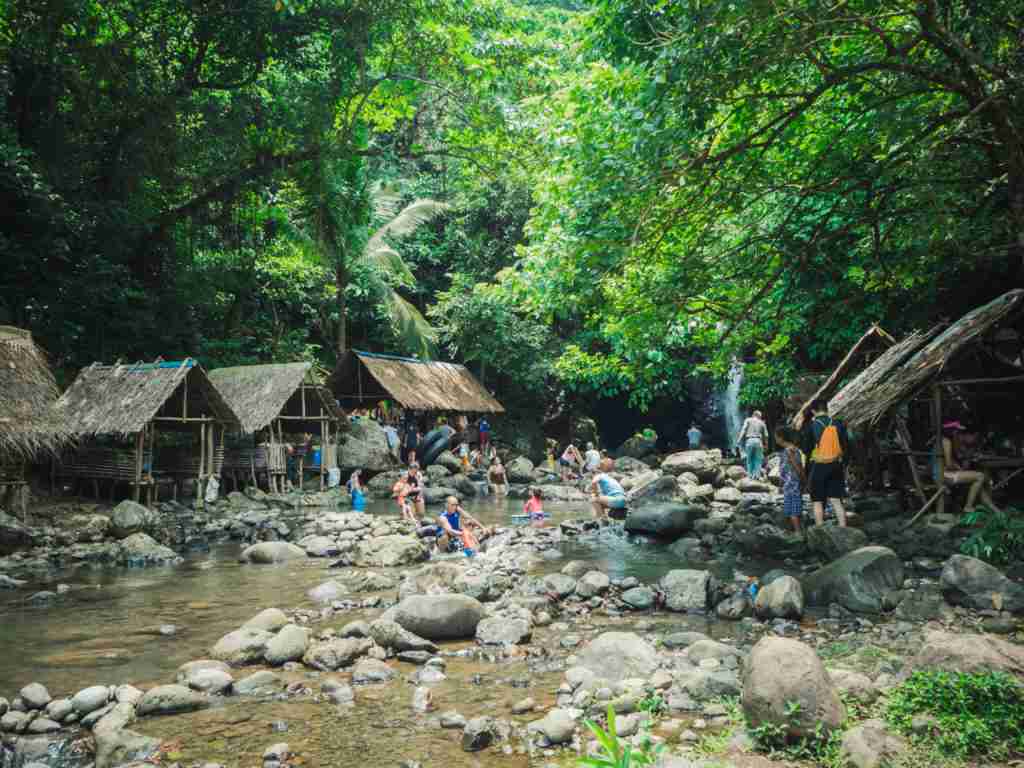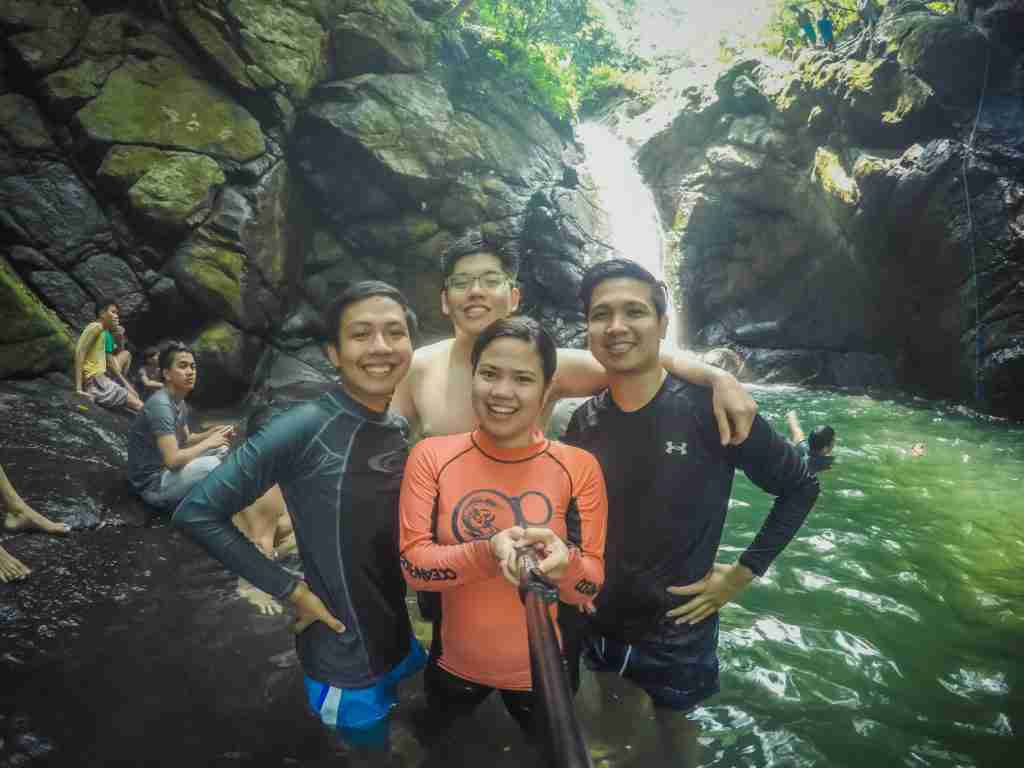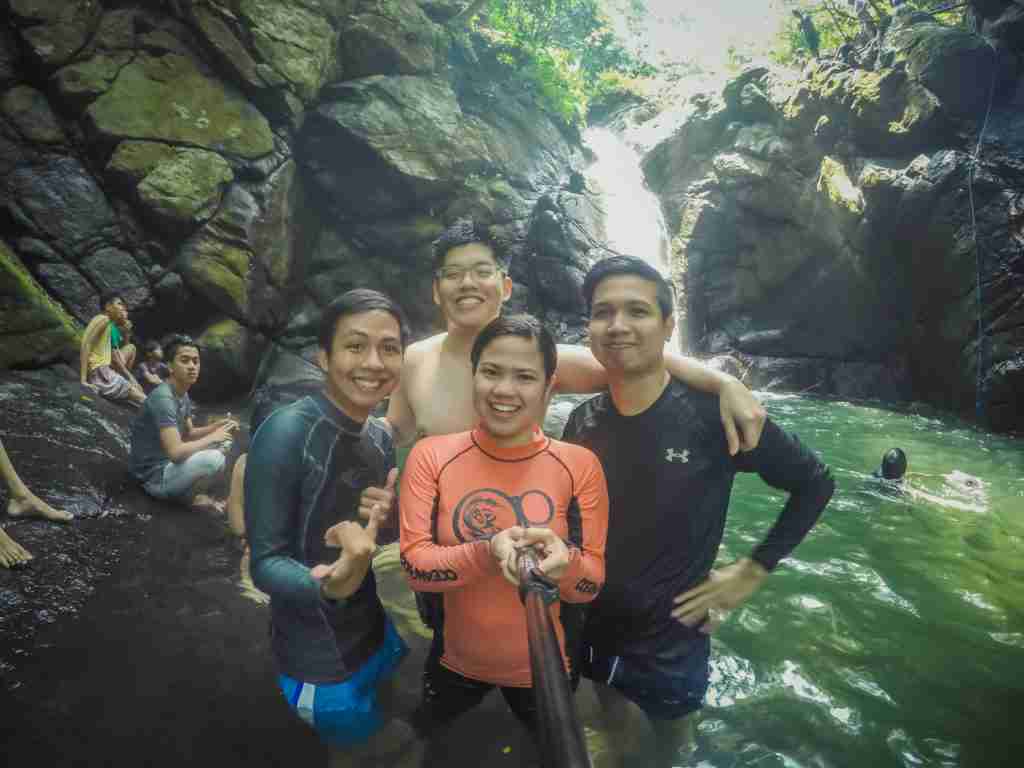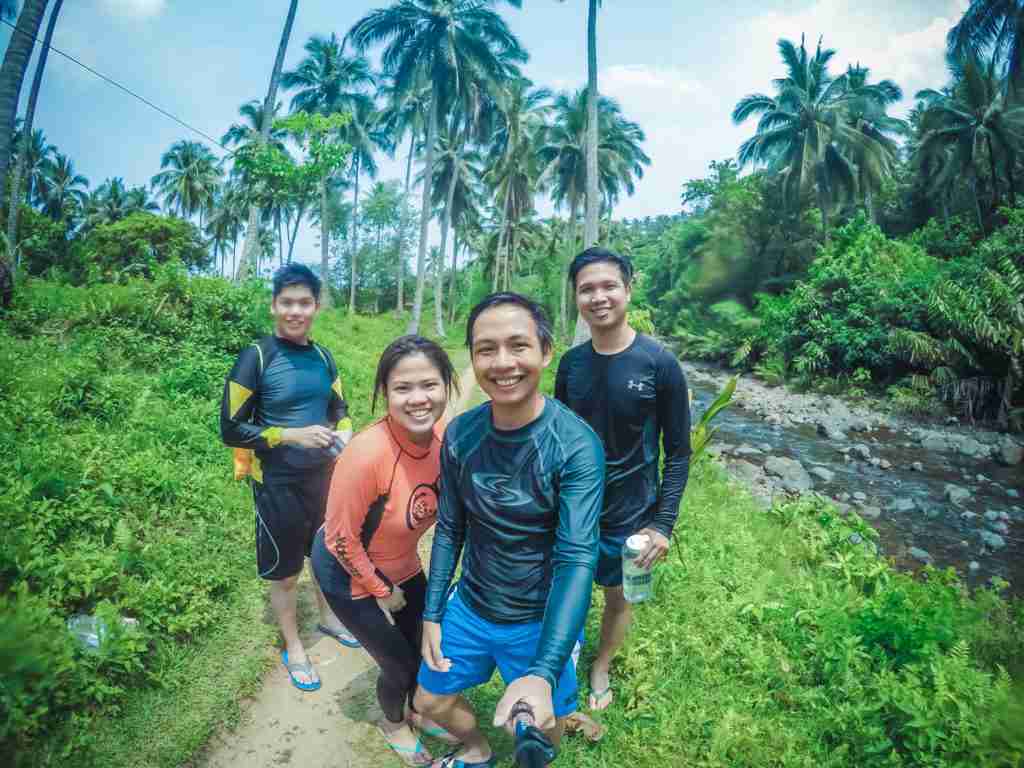 Real Quezon from Kevin del Prado on Vimeo.