This post was most recently updated on October 17th, 2018
With over 7,000 islands in the Philippines, I know for sure it will take time to cross out every island in the list. But the thing is that I am happy to tick off another one that is in the Visayas Region! Few more to go haha! There's no rush, I promise to myself, since I want to enjoy and appreciate each island that I go to. This post will focus on how beautiful and serene the Sambawan Island is, and it may be your ultimate guide to maximize your overnight stay.
About Sambawan Island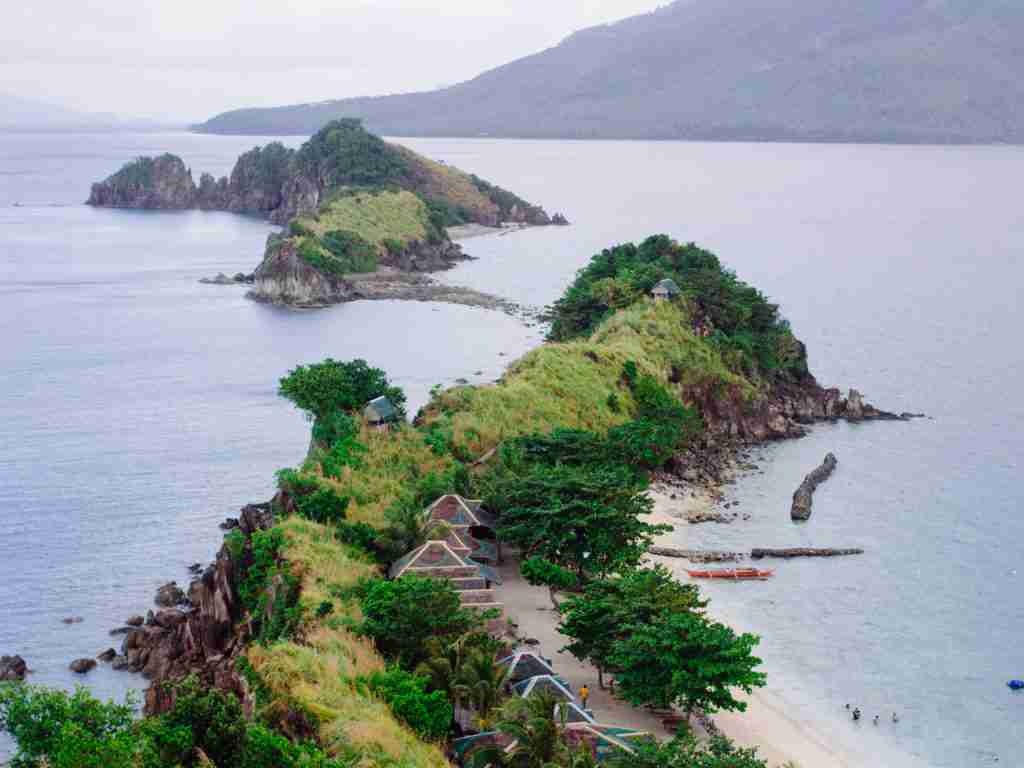 Sambawan Island is considered as one of the hidden gems in the Philippines, as it showcases white sand beach and warm blue water while maintaining its laid-back feel away from the crowd. The curved island is part of Biliran Province, 5km away west of Maripipi Municipality, about an hour and a half boat ride from Kawayan and surrounded by clear waters of Visayan Sea. It is known for its mountainous feature with series of interconnecting islets, which adds to the uniqueness of the island. Sambawan Island is a popular destination in Leyte and received particular attention from the tourists because of the diving spot. A tourist turned a friend of ours from Dublin once told us that a different kind of specie of shark can only be seen in this area. Truly it's magnificent from above however do not underestimate the marine life under the water.
How to Get to Sambawan Island
The first thing that you need to do if you're coming from any part of the Philippines is to book a flight to Tacloban City airport which is nearest to the island. Then from the airport, take a jeepney outside going to Savemore downtown (15 pesos). Drive will take about 15 minutes on the Daniel Z. Romualdez Airport road. Once arrived, walk through to the other side of the mall where the terminal of the vans is, you will then need to ride a van going to Naval (130 pesos).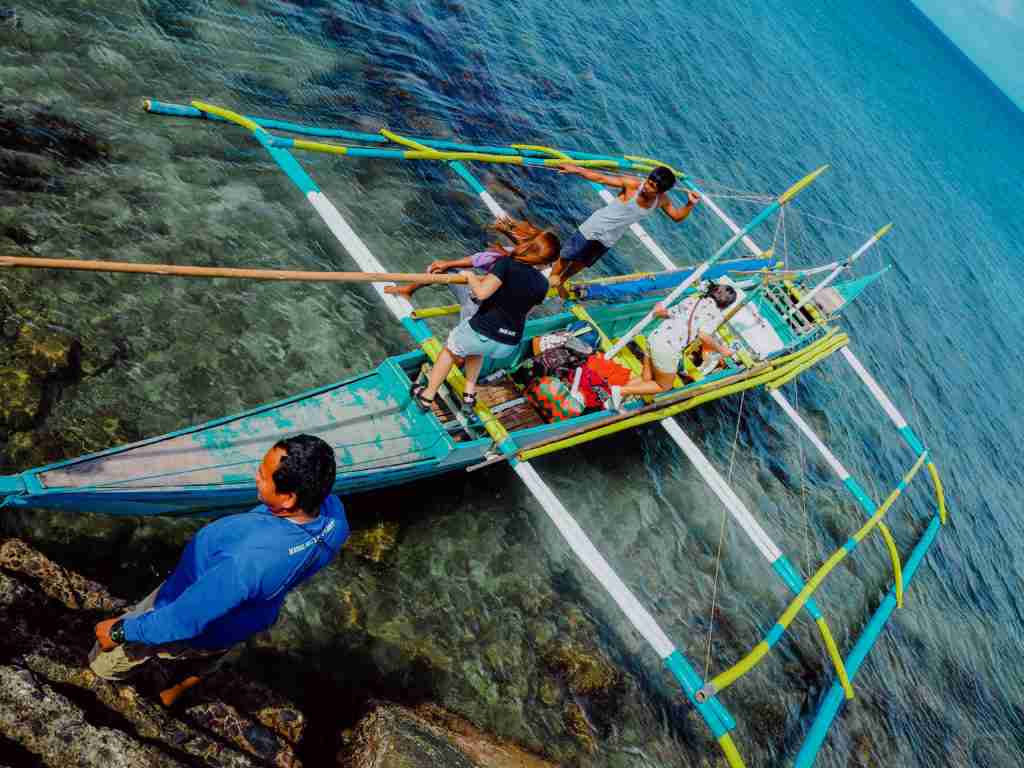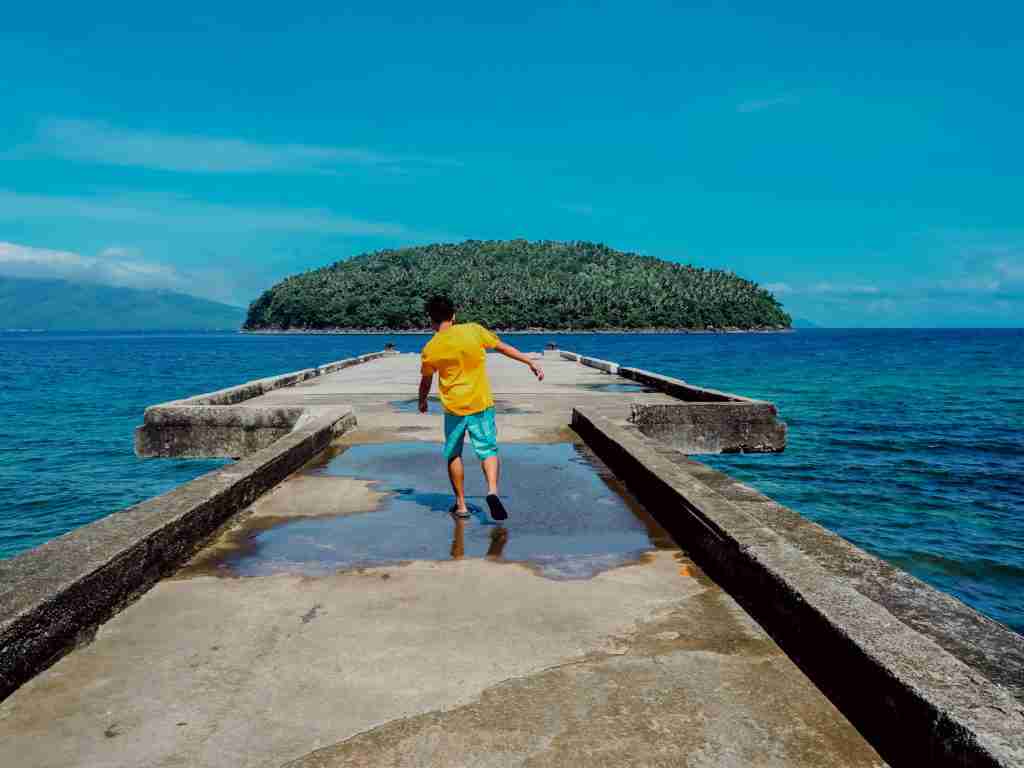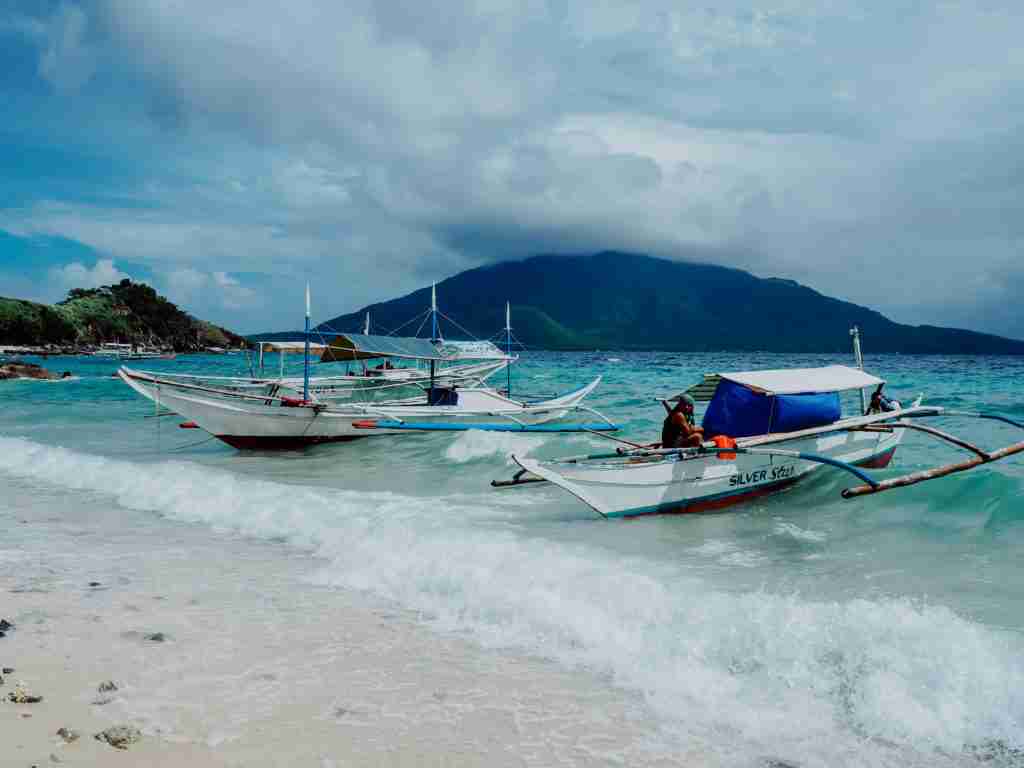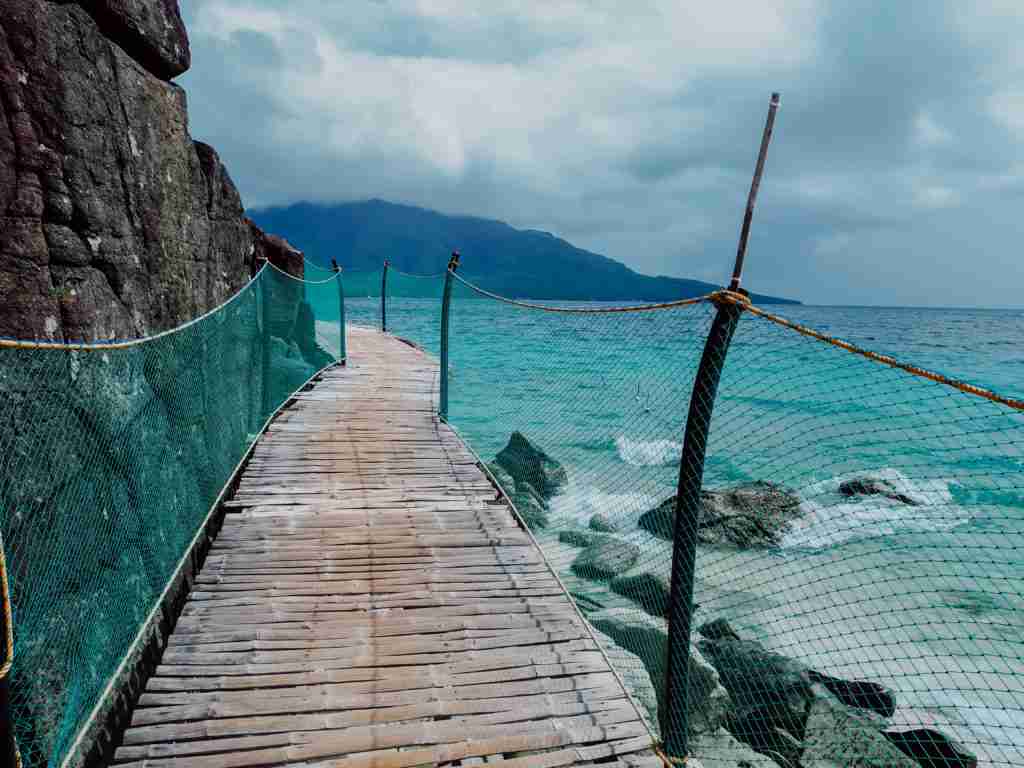 Direct to Sambawan Island
There are boats that sail directly from Biliran to Sambawan Island. The most convenient yet the most expensive is to hire a private boat for 10,000 pesos that can accommodate 10-15 people already. Bigger ones range about 12,000 pesos to 14,000 pesos for 30-60 people. Though I think this is not advisable for budgeted and small group trips.
Via Maripipi Island
From Naval proper, ride a ferry boat going to Maripipi Island. The journey takes roughly 1 hour and a half and fare costs 60 pesos per head. Once arrived you will take a motorbike (30 pesos) to Brgy. Ol-og then catch a boat for 600 pesos roundtrip that can fit 6 people. This boat departs at 10:30am and leaves Sambawan island the following day at 4:30am. However, for some reason, there is no trip during Sundays, the day we went, so we took another route. In the case that the mentioned routes and ways are not available, please see below for another option.
Via Kawayan
The total fare of this route is more expensive as you need to rent a tricycle (100 pesos each) to take you to Kawayan from Naval. We initially complained for the price, however upon experiencing the long trip for 45 minutes, we thought then that it was reasonable. Once arrived in Kawayan, our tricycle driver arranged us a boat to Sambawan. It costed 2,500 pesos for the 6 of us, roundtrip. The boat was actually pretty small but it was okay for us and for our packed things. It will take 1 more hour to finally reach Sambawan Island.
Essential Tips For Your Sambawan Island Trip
Go as early as possible given the time schedule of the boats or go on weekdays to avoid crowds.
Bring aqua shoes because some parts of the beach have big and sharp stones.
Make sure to head to a market first before jumping off to the boat and buy all the necessary stuff including food and drinking water. There are no restaurants on the island, meaning there's no cooked food aside from raw egg and canned foods in the store. Therefore, you have to bring your own food, it's better if it's fish and/or pork cutlet as there are grills available per cottage.
Electricity is only available from 6pm-6am so make sure to charge all your devices during these times. Also don't forget to bring an extension as sockets are limited. We came unprepared for this so what we did was to charge some of the gadgets in other vacant cottage but we asked permission from the admin.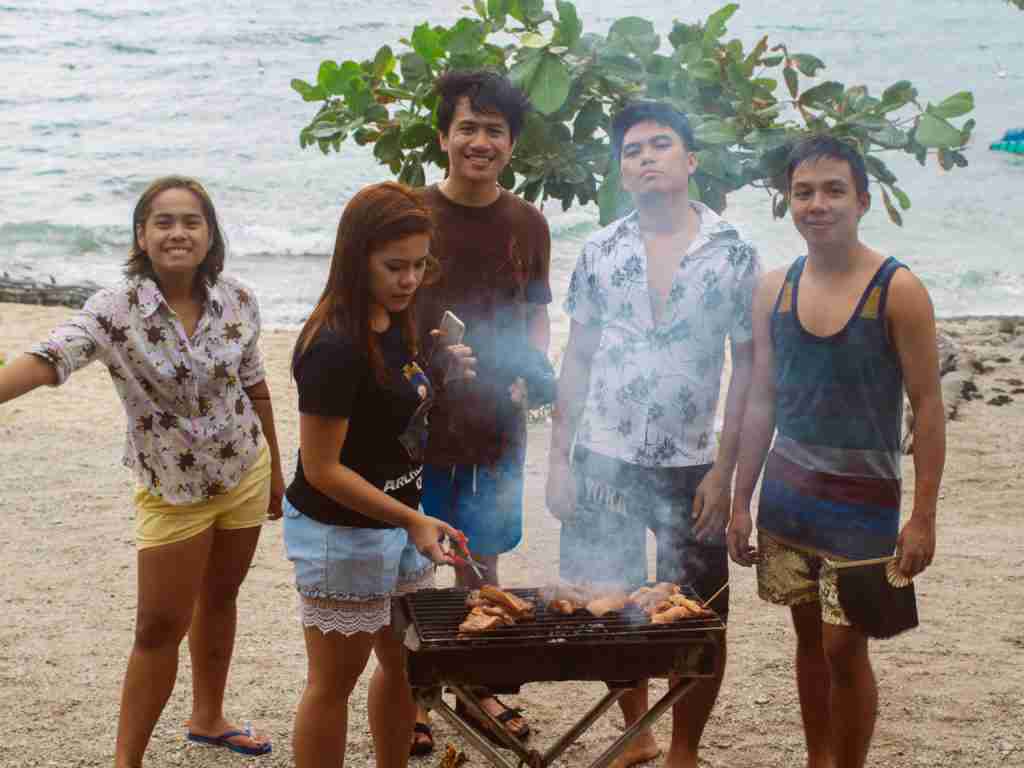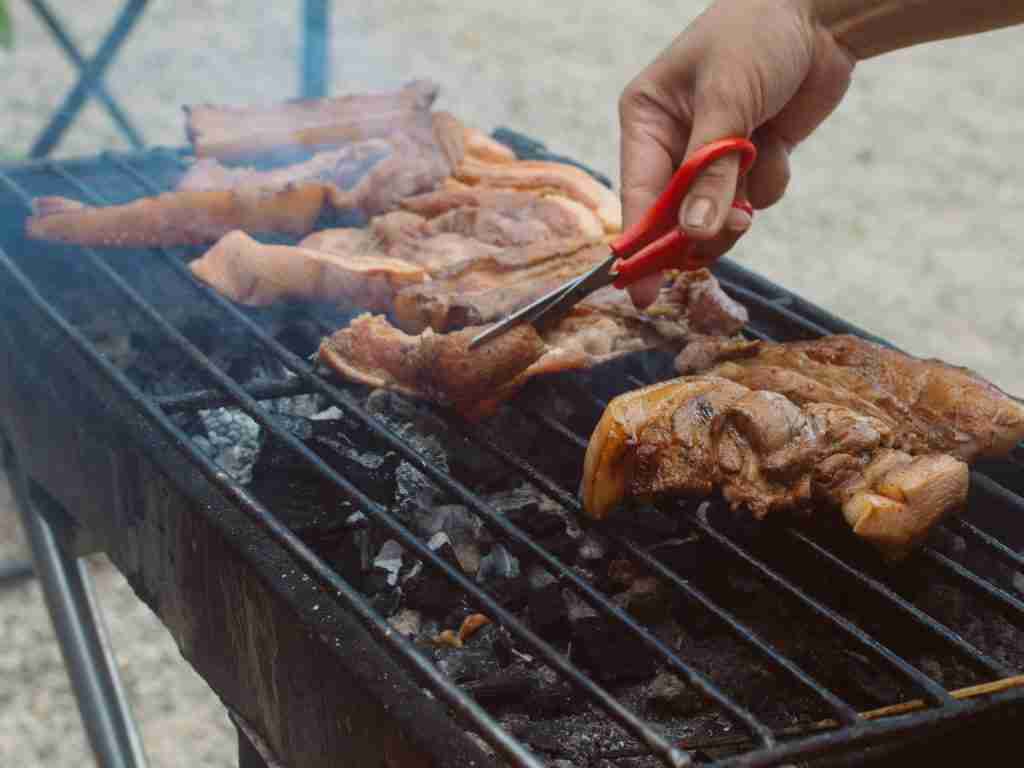 What to Include in Your Bag
Water and snacks.
Aqua shoes or slippers with durable sole.
Camera to capture the amazing landscape of Sambawan island.
And of course, great stories to share with your family/friends.
Rates and Fees
Here's the breakdown of rates and fees in Sambawan Island. You may book or reserve through the tourism page of Biliran. We stayed in the cottage 2 that accommodates about 12-15 persons. The cottage was large enough for us, it also has an attic, a veranda, and a private restroom. Though the water is limited, we had to pay for the excess using a meter.
Entrance Fee – 80 pesos
Environmental Fee – 20 pesos
Beach hut, sitting for 8pax, Cottage1 – 500 pesos/day
Lodging cottage for 12 – 15 pax, Cottage 2 – 2,500 pesos/day
Lodging cottage for 2 – 6 pax, Cottage 3 – 1,500 pesos/day
Tent pitching – 100 pesos/day for the small one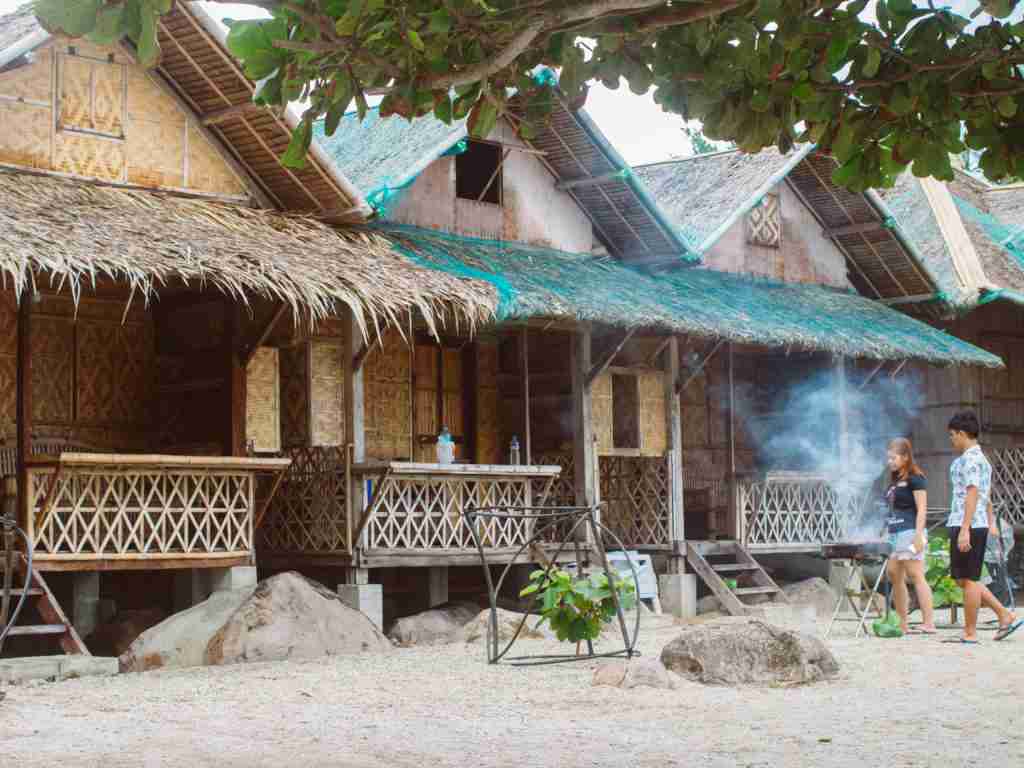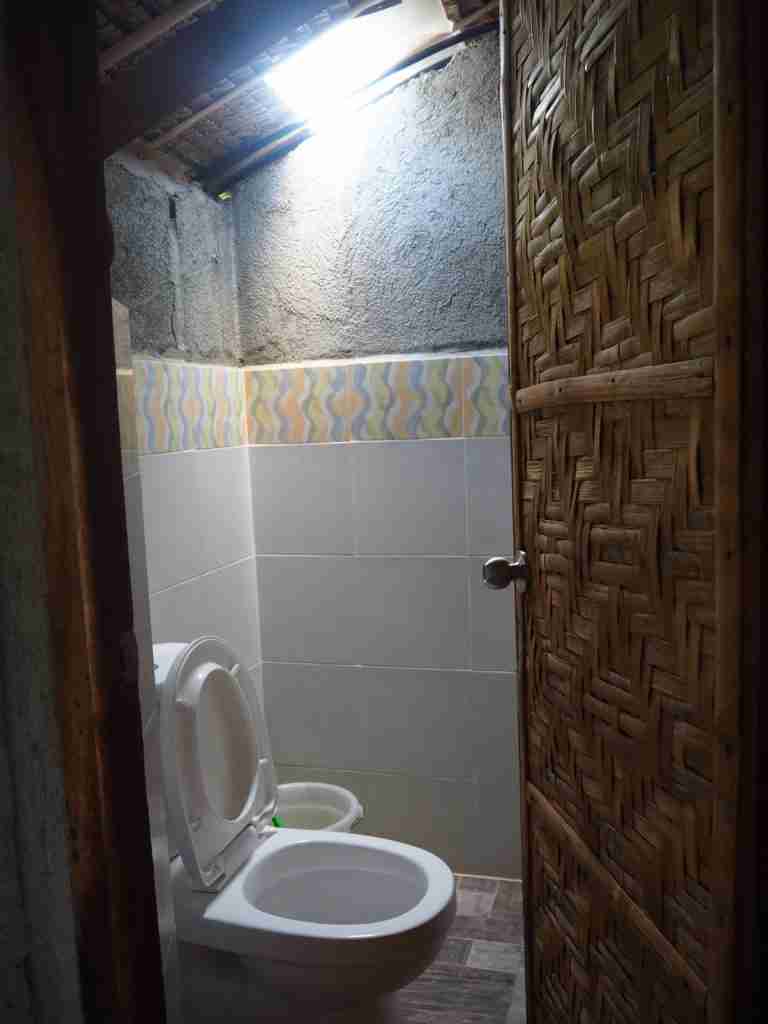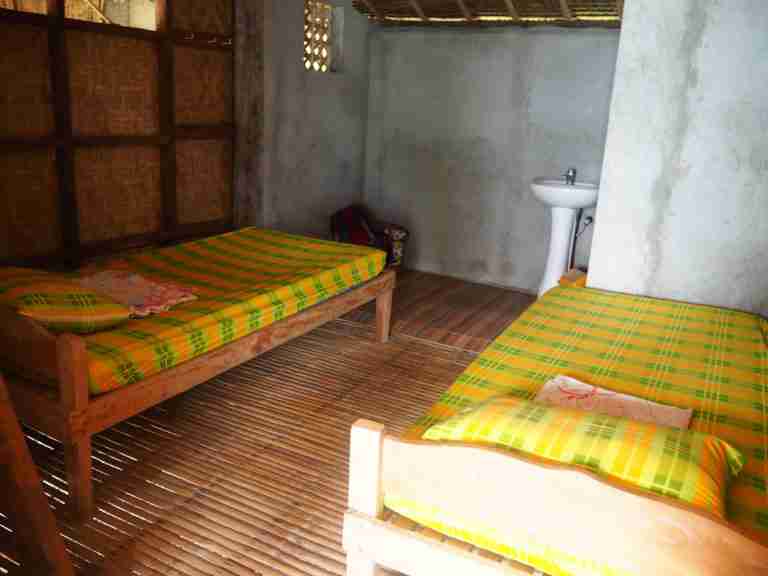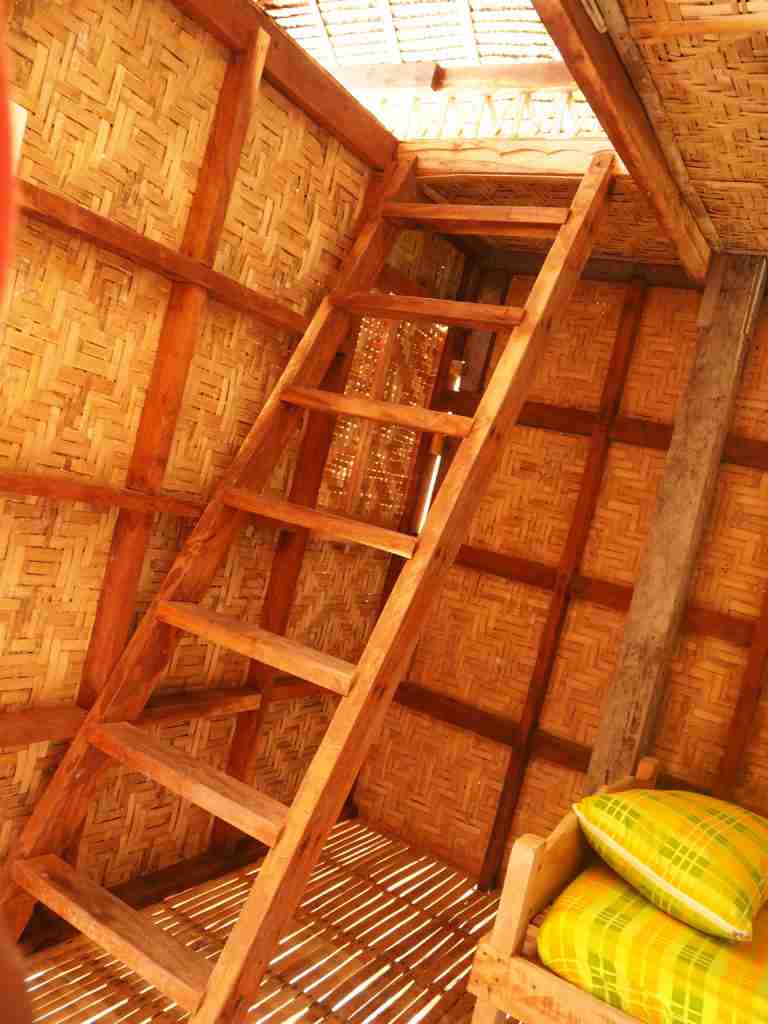 Best Time to Go to Sambawan Island
Given the location of Sambawan Island at the southeastern part of the Philippines where it's mostly devastated by typhoons, the perfect months to visit Sambawan island are during summer, between March and June. Not only is the weather absolutely perfect, you can also do most of its interesting activities. However, the only problem during those months is the number of local tourists who are also on vacation. To be safe and away from the crowd, I would recommend to plan your vacation on October and November. Lodging may also drop their prices. But when in doubt, be sure to check the weather every now and then through AccuWeather.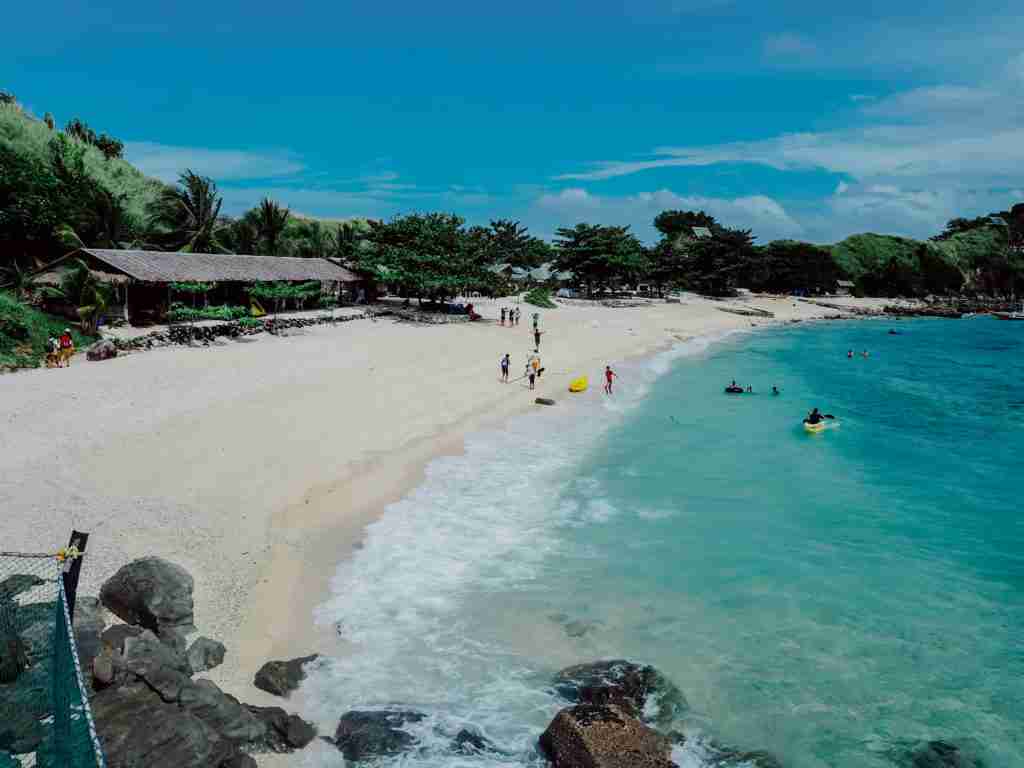 What to Do in Sambawan Island
Explore the unique feature of Sambawan Island. The best place to witness the stunning view is by climbing up to the top. The watch tower, as they usually call it, can be directly accessed easily. The trail going up is cemented making it easier for non-hikers. Several steps to take and you will be uphill, allowing you to sink in to the amazing scenery. A local said that on the top you may see some part of Masbate and Samar. It's also a good place to watch the sunrise. Unfortunately, this area is only open from 6am until 6pm.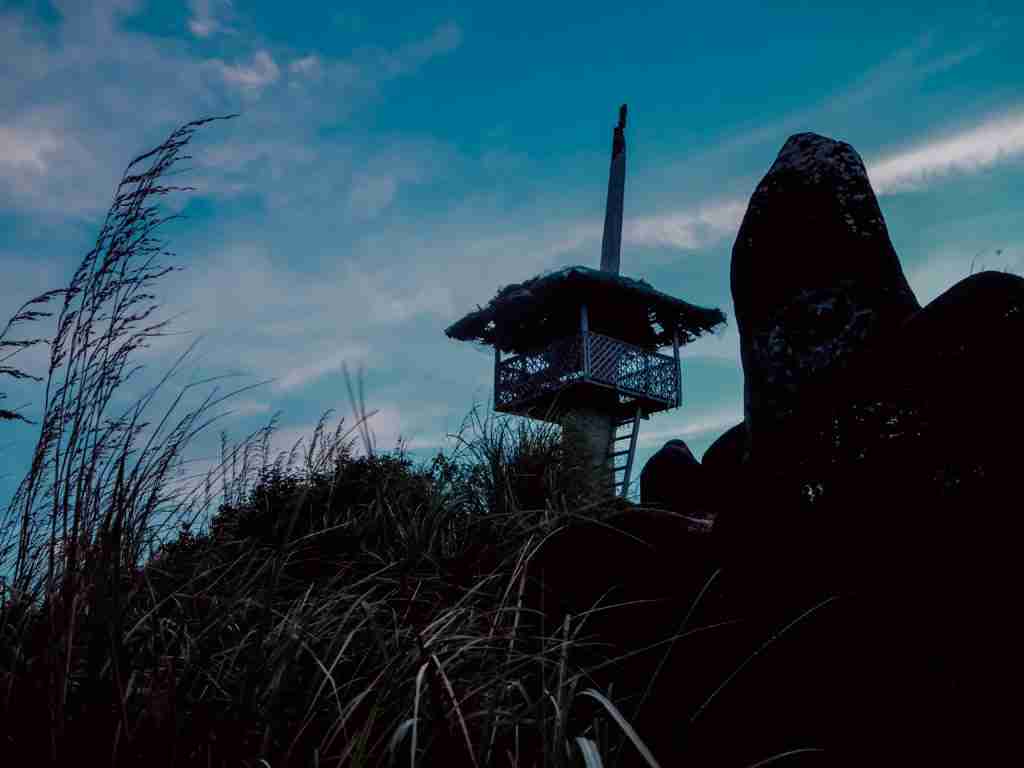 Snorkeling and Scuba Diving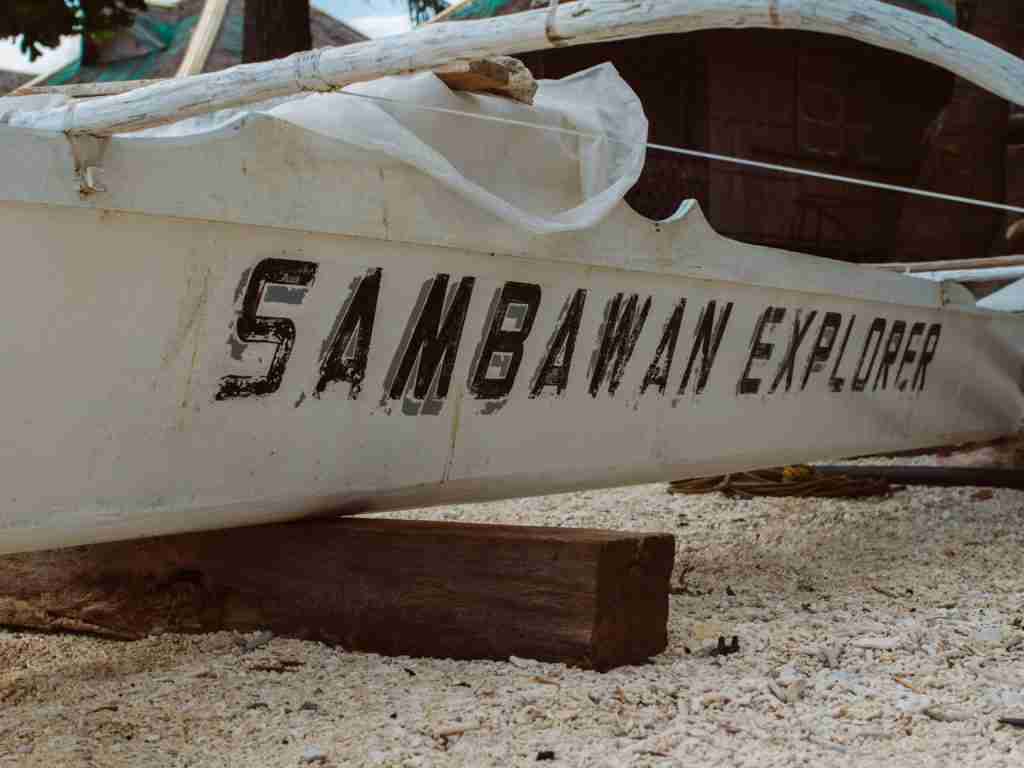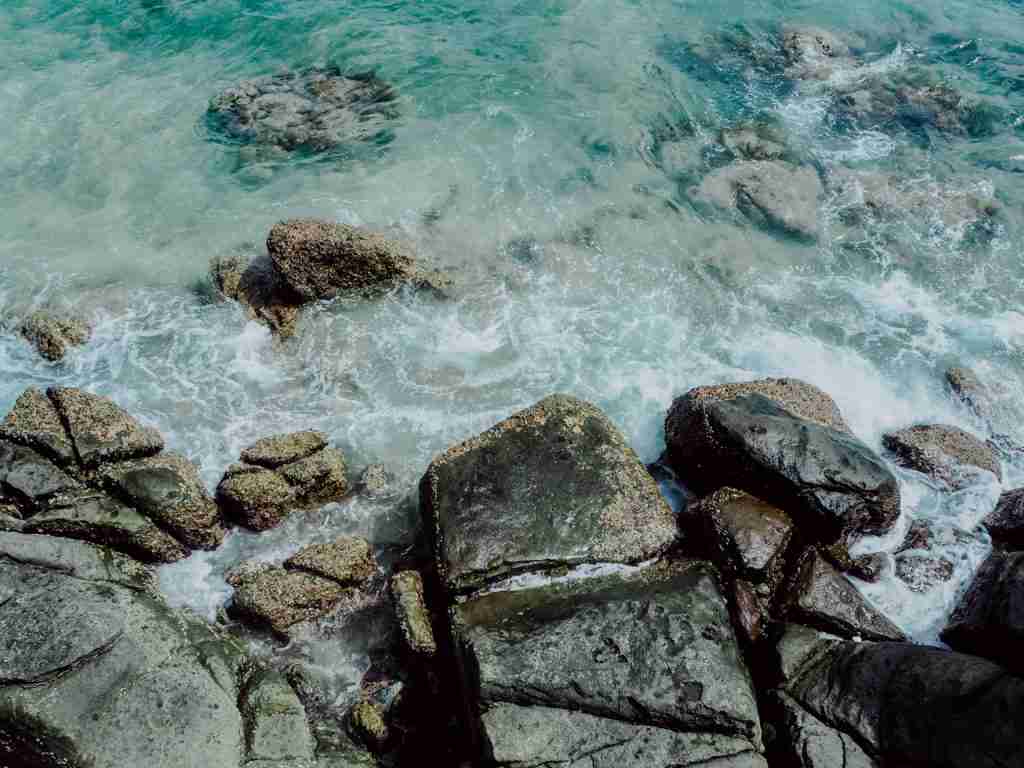 Underwater fans should also not miss a visit to the diving spot in Sambawan Island. Once your package is arranged, they will guide you to the diving spot. There, you will be fascinated with how rich the marine ecology in Sambawan Island is. If you're lucky enough, you may also see the Black Tip and Bull Sharks that is very rare to see anywhere aside from this beautiful Sambawan island.
Short Rock Climbing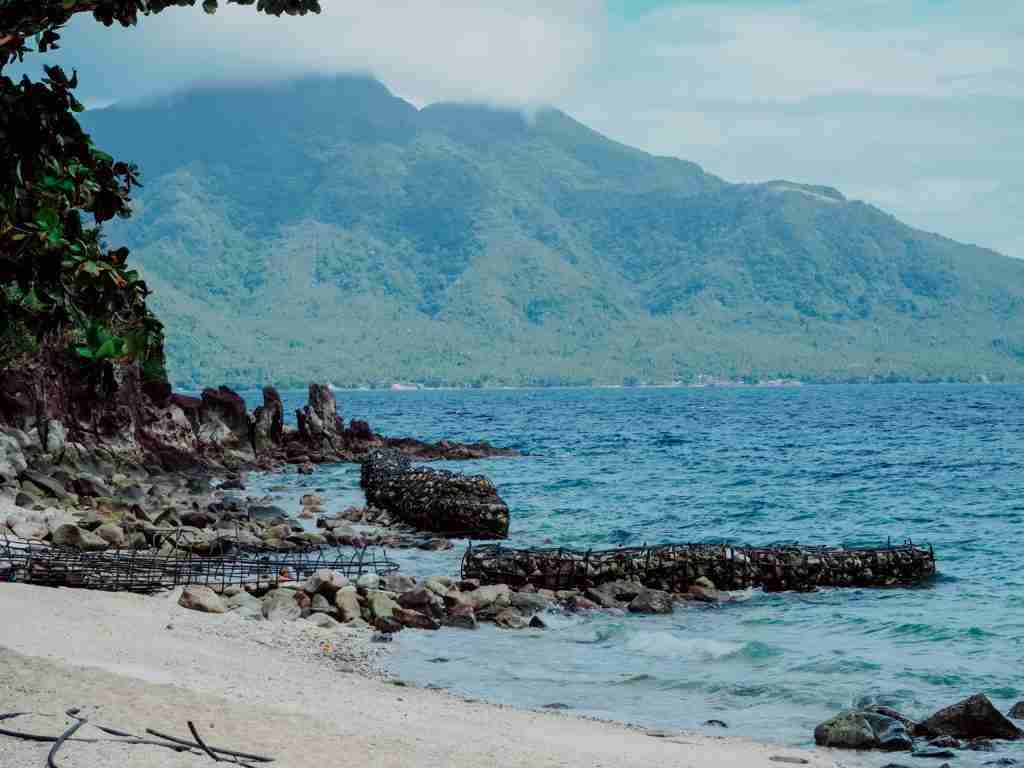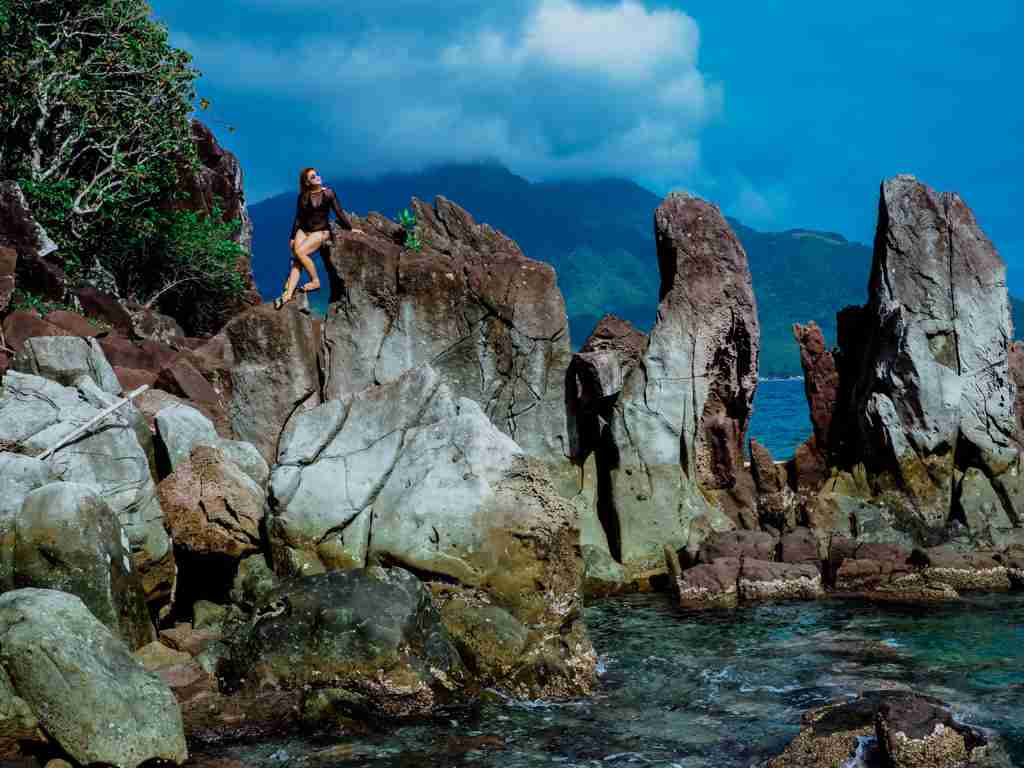 During our free time, we went to the end part of the island. There is no guard in the area and even no signages so we thought going there is allowed. As we were so adventurous that time, we thought of having some short rock climbing. This didn't disappoint us as we were thrilled by those towering rocks while seeing the waves crashing onto the shore. You can climb up to the topmost of the rock and there are spots you could sit on or stand without falling. Although I would say that it was not that easy to reach the end as you need to pass through slippery stones. Continue the trail a bit more, I think it was more scenic there as the Maripipi Island looks much closer to you.
Check out also our rock climbing in Caramoan.
Unlimited Swimming and Kayaking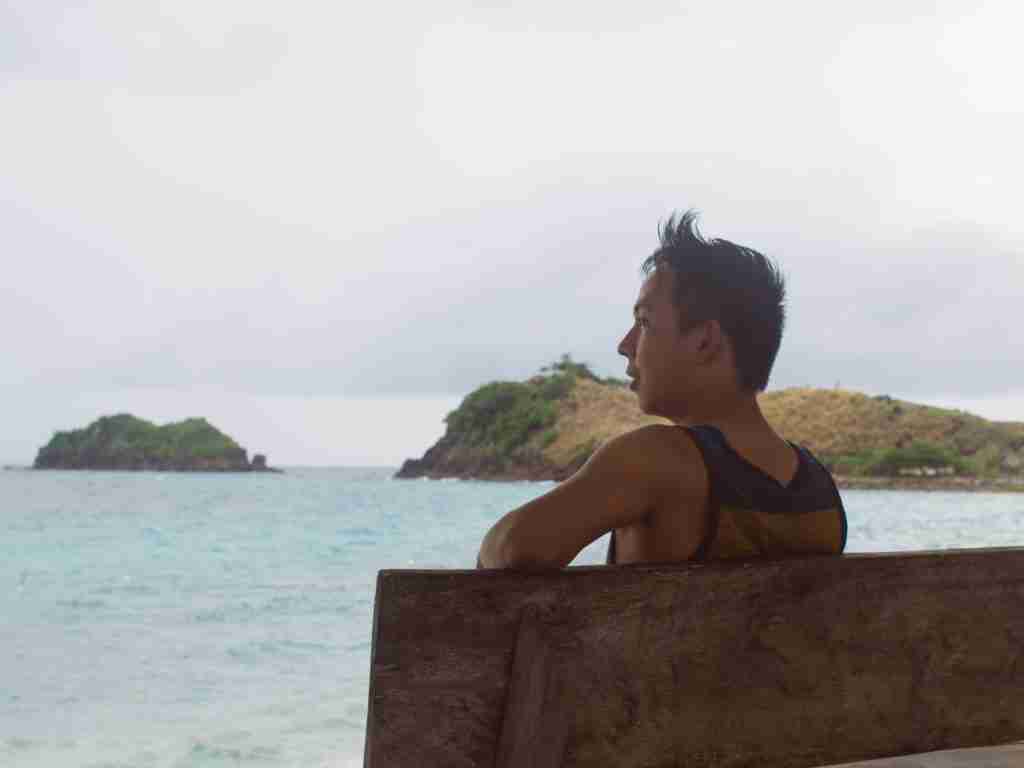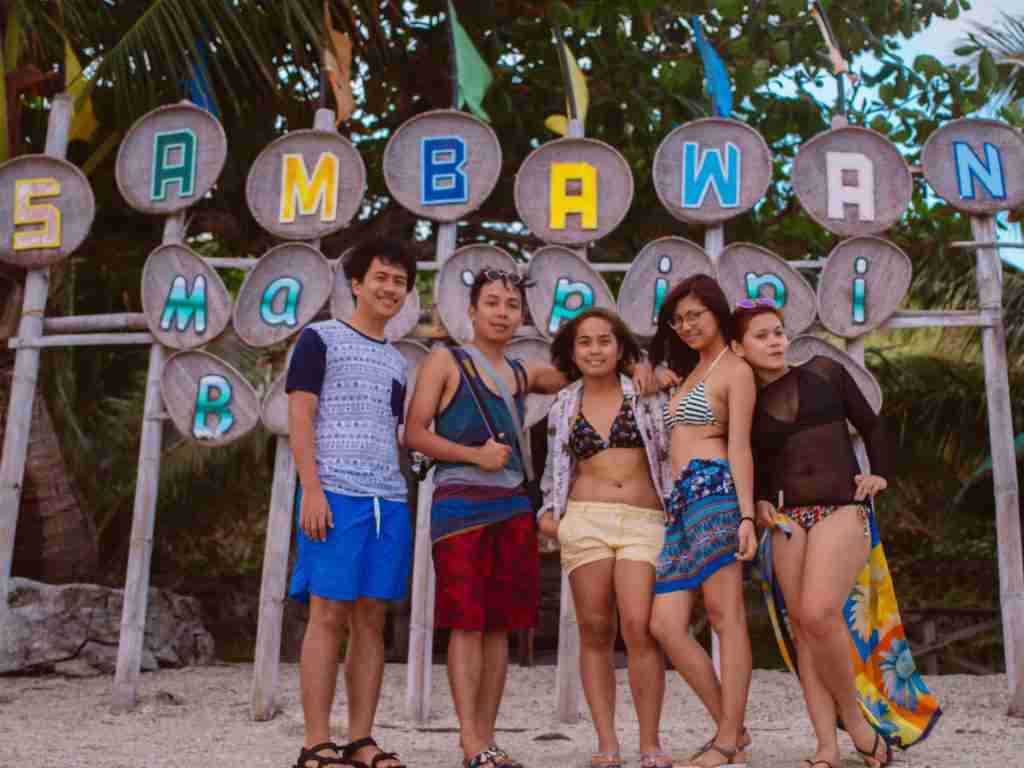 The last but definitely should not be missed to do in Sambawan island is to swim. Swim whenever you want, whether the sun is up or not. No one can ever stop you. Haha! If you get tired of swimming, you can rent a kayak for only 300 pesos per hour.
Enjoy reading? Go try the Torpedo Extreme Boat Ride in Samar!
Pin it for later.