This post was most recently updated on October 17th, 2018
Many of us want to escape their jobs and go for a quick vacation but without spending a lot of money. Well that's exactly what we did a few days ago. Although I would say it was a long planning, took us a year to finally make it happen, the time surely helped us securing a low budget travel. Another thing is that it was really hard to meet our schedules since we had prior commitments that we had to attend to. Anyway, going back to the topic, I would highly suggest that you should go to a place not that far but enough to forget your office deliverable for the mean time. Here are my tips for traveling to La Union on a budget – a list of things that I think you should also probably do and things that we learnt from this travel that you can avoid.
We all know La Union is one of the surfer's hives in the Philippines. Given its popularity, you might have probably heard and read information about the things to do, where to stay and eat, and the attractions not to miss. However, following these can just add up to the expenses and make your quick get-away less affordable. And because I want you to stretch your money during your trip, I listed down below the travel tips I can think of that will surely help you get the cheaper deals, while still allowing you to maximize the fun and enjoy your trip to La Union on a budget.
Here Are My Tips To Travel La Union On A Budget
Ride bus
Bus tickets from Manila to La Union ranges from 400-600 pesos one way. There are bus lines that you can choose from, leaving terminals as early as 2am and as late as 11:45pm. Or if you're traveling with a large group, you can hire a van for 5000-6000 pesos a day! I think you can also save there plus the comfort.
Dominion
Viron
Partas
9:00 AM – First Class – Regular
7:00 PM – First Class – Regular
9:00 PM – First Class – Express
10:00 PM – First Class – Regular
10:00 PM – First Class – Express
11:00 PM – First Class – Express
Book your bus tickets.
Visit on an off-peak season
Prices during holidays and peak season can double. Tourists prefer going between the months of October and March due to the surf season. However, the place can get overcrowded, making it hard to look for cheaper deals. From April to July, you can find lower prices, although the only downside of traveling to La Union on these dates cannot guarantee you good waves.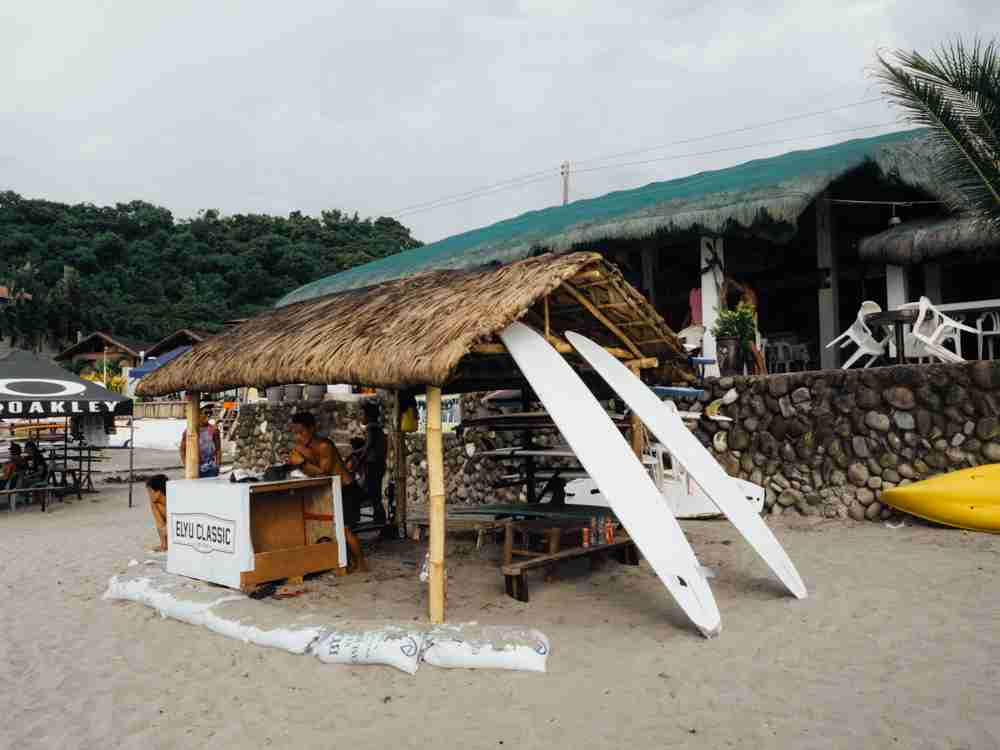 Stay on a budget-friendly hotel
Accommodation options vary greatly in La Union. You may find anything from budgeted hostels, mid-range and up to luxury hotels. Stay in cheap hostels instead since you'll be spending most of the day outside. There are so many artistic and affordable hostels in the area that can be quite overwhelming to list down. I would recommend checking out Flotsam and Jetsam, The Circle Hostel, and Vessel Hostel. I also included Ganaden's Nook and Camp Avenue both of which I just discovered recently. On average, you'll be spending around Php400-800/night.
Flotsam and Jetsam
Flotsam and Jetsam is a perfect place for every traveler looking for an artsy and stylish hostel. You don't have to find somewhere else since you'll find a cafe and bar just around the corner.
https://www.instagram.com/p/BQXeoeij2jo/?taken-by=ohyeahmelissa
Book Flotsam and Jetsam Hostel
Circle Hostel
On the other end of San Juan, you'll find another colorful and vibrant Circle hostel. It's a chain of eco-hostels found in the surfing locations in the Philippines. Other two branches are in Zambales and Baler. One good thing about this hostel is its common area where you actually meet and make new friends with other guests.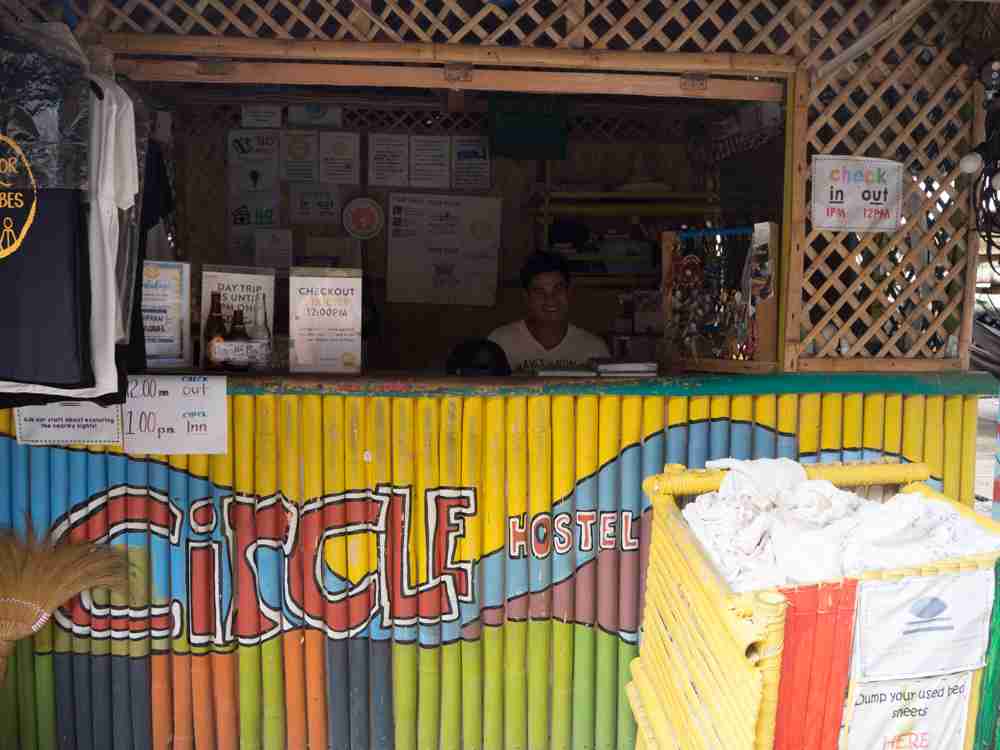 Book Circle Hostel
Vessel Hostel
Owned by the power architect couple Buji and Nikki Libarnes, the Vessel Hostel occupies a four-storey building using shipping containers. The hostel is very accessible from the highway and just walking distance from the beach. Due to its setup, it can only accommodate a few number of guests so better to book ahead of time if you're planning to stay here.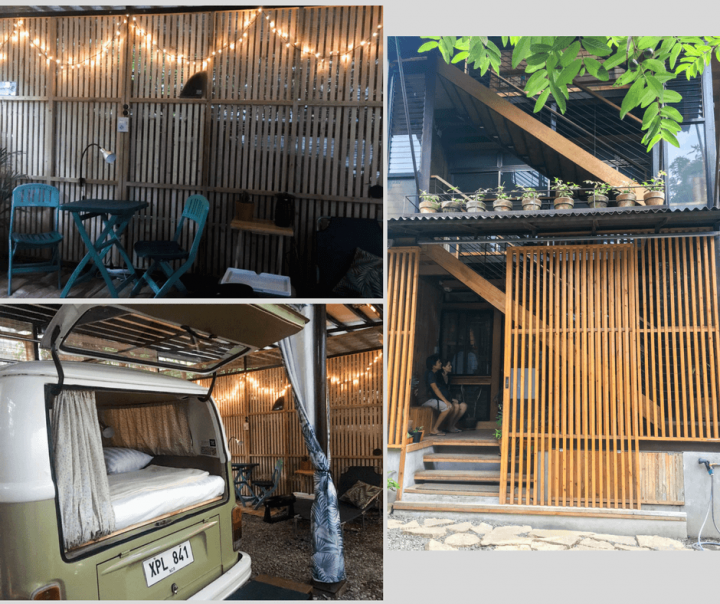 Book Vessel Hostel
Ganaden's Nook
When all else fails, there is one accommodation, which I just found on the internet, that will save you from keeping your La Union trip. Ganaden's Nook is a budgeted, beachfront hotel with restaurant and bar. They offer cabanas, air-condition room for very affordable prices. We stayed here only for a night but I could say that the experience here was good.
Go check out its Facebook page or you may contact them at 0927-269-5053.
https://www.facebook.com/ganadensnook/
Camp Avenue
Getting its popularity across the social media, Camp Avenue looks very promising with its hammocks and tents. Pay for 500 pesos each for the tent rental and just 300 pesos fee for pitching if you bring your own. I'd recommend this if you want a laid-back getaway in La Union.
Buy food in the local market
Even the food in La Union can be insanely expensive. Restaurants are left and right and the average meal is about 200 pesos. You should head to the nearest market and buy raw food which you can later ask to be cooked or grilled for a minimal fee. Though there are some cheap restaurants too, like Tagpuan, which serves the famous Bagnet. Tip: Buy their bestseller 'Bagnet' meal as early as possible because they often run out of Bagnet. Pork Bagnet Rice is 120 pesos—a plateful of crispy pork, rice, and tomatoes. You may also customize it by adding egg and tofu.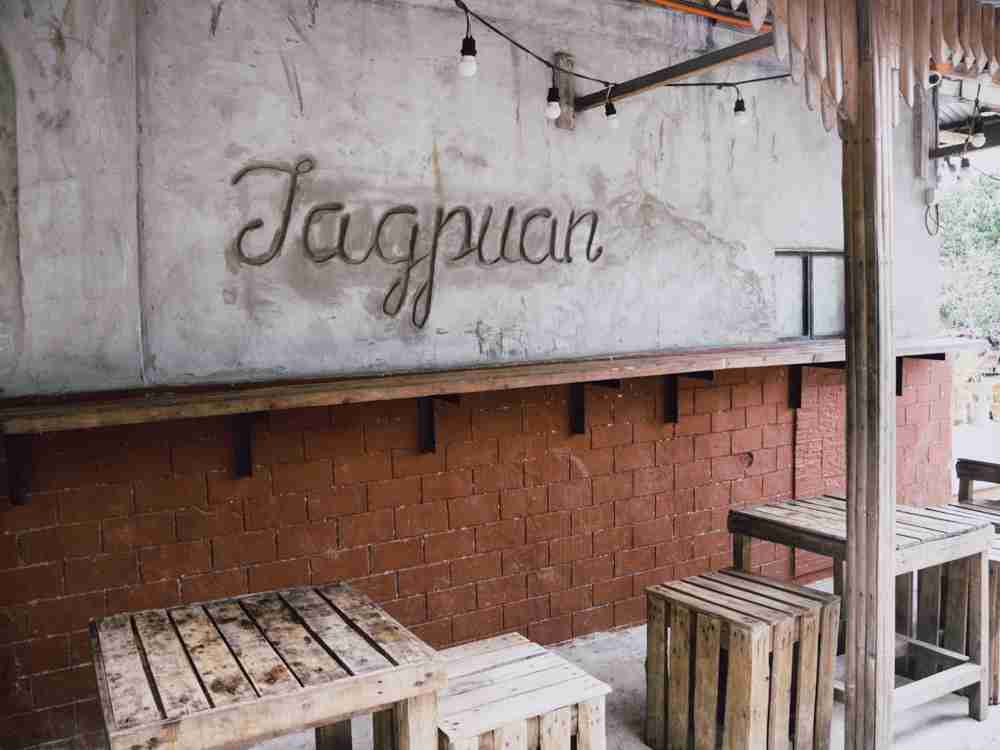 Check out my first time travel story in La Union.
Negotiate on Activities
You can't go to La Union without surfing. Given that, you should also allocate budget for surf boards rental and an instructor fee if applicable. Haggle for a cheaper price. From what I notice, they sometimes agree to lower the price if you're more than 3 who will be availing their services. Things To Do in San Juan, La Union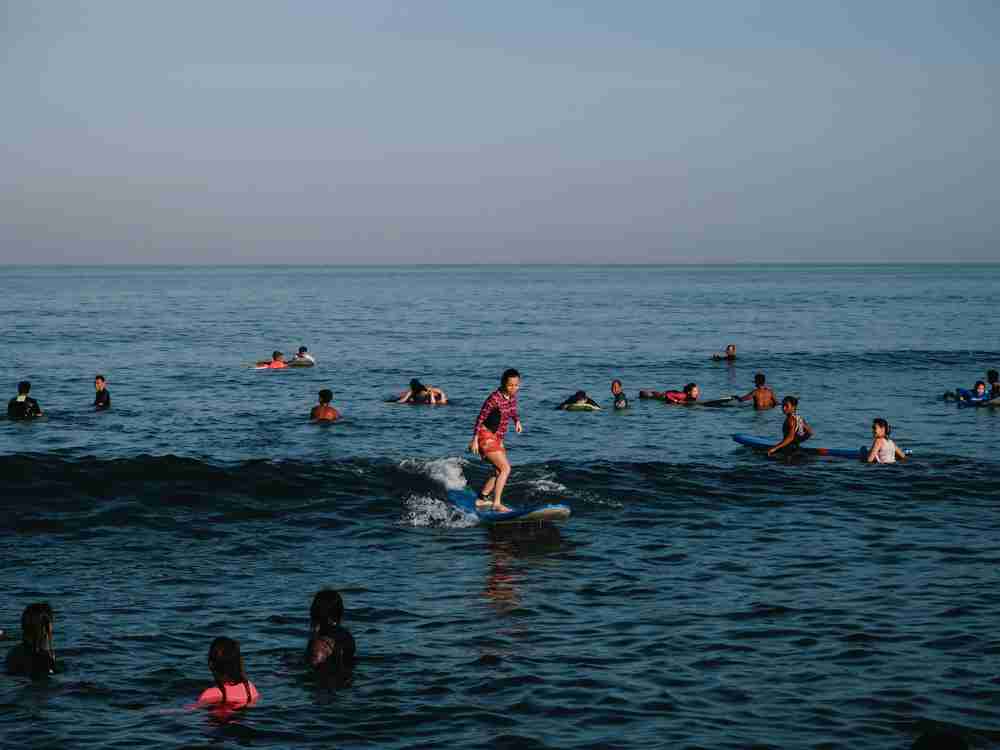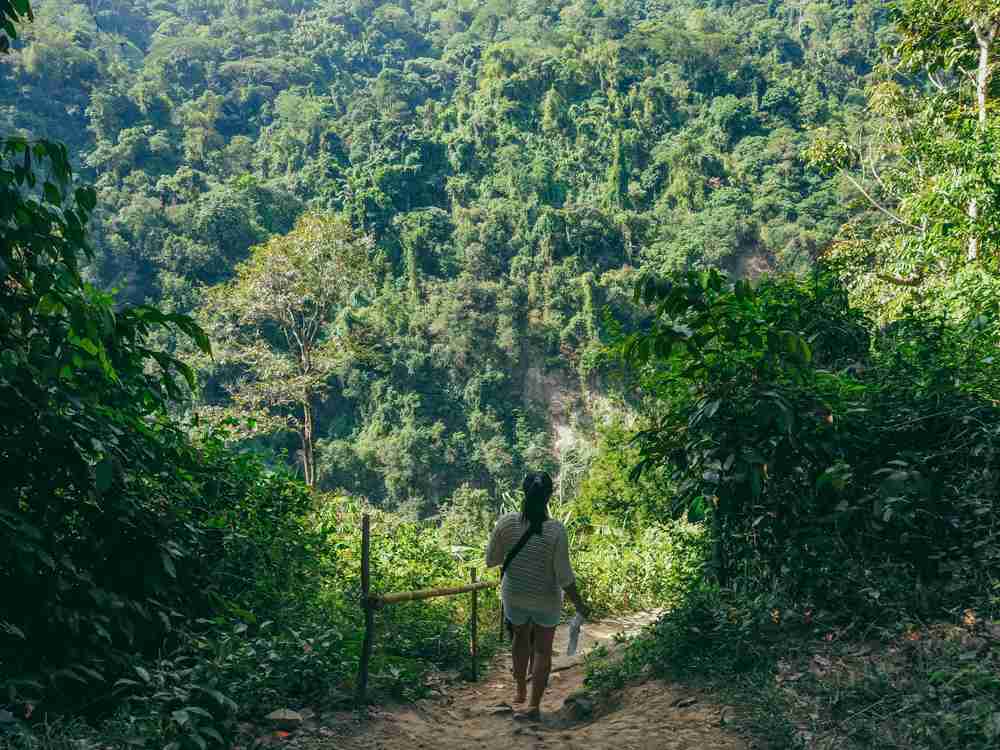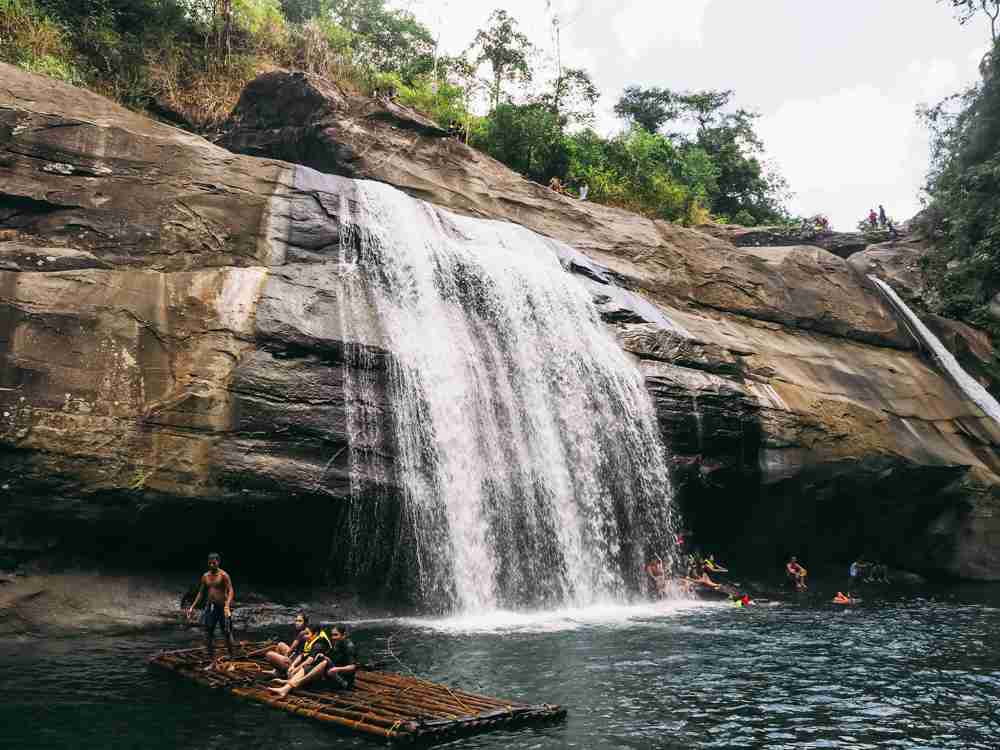 Bring Toiletries
To avoid hassle and spending on miscellaneous. Bring the basics – shampoo, soap, toothbrush and toothpaste. You may not feel its importance yet but it's actually also helpful in the upcoming trips.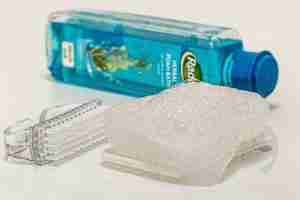 Go on a Group
I guess everyone already knows this but you can save a lot when traveling with a group. All expenses will be divided equally on each individual. Rooms, food, and even the tour guide fee when you visit Tangadan Falls are good for sharing. Besides, it's more fun when you're with your close friends.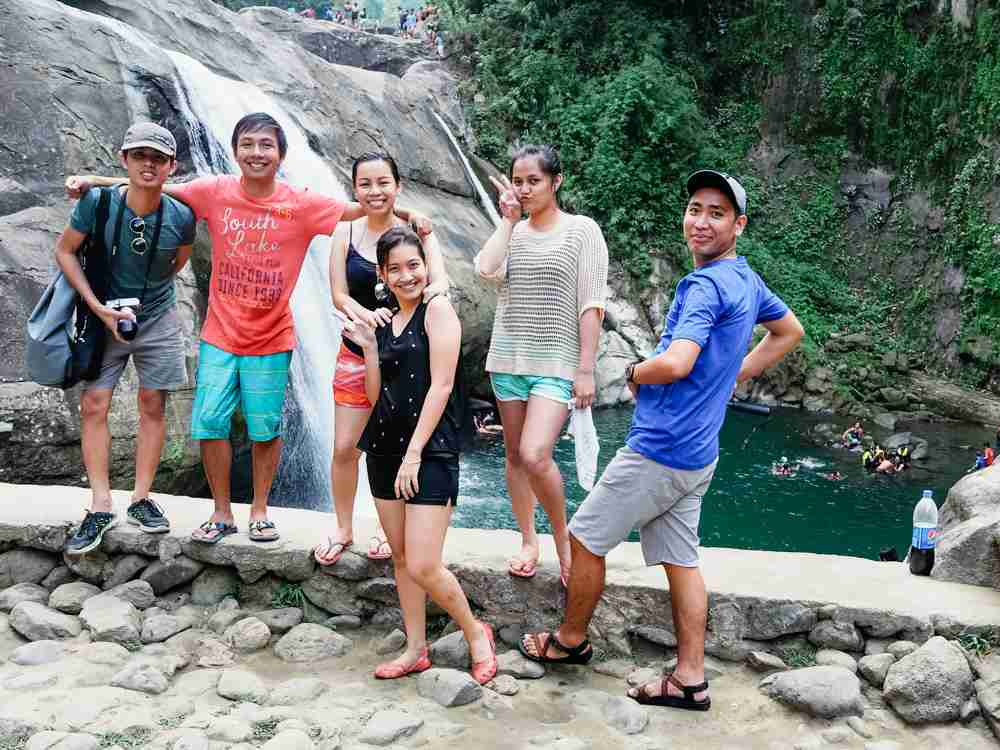 Be Flexible
Things are not always go as we planned. These greatly affect our budget and expenses. It's better to have a list of plan B. So when plan A doesn't work, there will always be another option. Always keep your eyes open and take advantage of the offers that come up.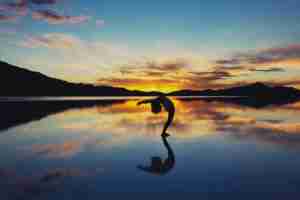 Liked the post? Pin it.