This post was most recently updated on January 4th, 2018
El Nido Itinerary for 4 Days and 3 Nights
Day 1
06:40 ETD to Puerto Princesa Airport
08:00 ETA Puerto Princesa
09:00 ETD of van shuttle to El Nido
02:00 ETA in El Nido van terminal
02:15 Check in Milan Grace Inn
03:00 Late lunch at El Nido Boutique & Art cafe
04:00 Tour small El Nido town
08:00 Dinner day at Odessa Mama
Day 2
07:00 Breakfast
10:00 Tour A starts
10:20 Papaya Island
11:00 Miniloc Island – Secret Lagoon
12:30 Lunch at Shimizu Island
14:00 Small Lagoon
15:30 Big Lagoon
17:00 Back to Corong Corong Beach
17:30 Tricycle back to El Nido town
20:00 Dinner at Marbers Restobar
21:30 Sava Bar
23:00 Back to Galorique Inn
Day 3
07:00 Breakfast
09:00 Tour C starts
09:30 Helicopter Island
10:30 Hidden Beach
12:30 Lunch at Star/Talisay Beach
13:30 Secret Beach
14:30 Matinloc Shrine
16:30 Back to El Nido town
17:00 Visit St. Francis of Assisi church
20:00 Dinner at Seaside Restobar
Day 4
06:00 Tricycle to El Nido van terminal
07:00 ETD to Puerto Princesa
12:00 ETA in LRC Mall to buy pasalubong
13:00 Tricycle to Puerto Princesa Airport
15:45 ETD to Manila
17:25 ETA in Manila
Thousands of tourists come to El Nido every year. Obviously, there is a reason why El Nido became an extremely popular destination in the Philippines; it almost has it all. It's also flexible that it can accommodate everyone whether you're on a budget or in a luxury trip. You can visit the best islands, lagoons and beaches depending on your choices since El Nido has different sets of tours.
Over the course of four days and three nights I explored an island I associated with significant level of biodiversity. My first visit in Palawan, in particular, was focused on the island-hopping tours since it was the top activity in the area, I didn't prepare a decent itinerary for this trip. My day 1 started upon arrival in Puerto Princesa Airport.
El Nido Itinerary: Tuesday, The Arrival
Me and my younger sister, Karen, went straight ahead to the airport's information desk to find a van shuttle that would transport us to El Nido. We saw two women with a placard just across the exit who then offered us a van for 600 pesos each person one way which I was able to bargain the price down to 1000 pesos each for the roundtrip. Bought some snacks and we were ready to go. there wasn't a lot of passengers inside the van – 3 Filipinos including us, 5 foreigners and the driver. As I was aware of the long trip ahead, I didn't forget to bring my travel pillow.
Familiarizing El Nido Town
After a five-hour long drive, we arrived in El Nido terminal van and in desperate need of lunch. Whose stomach wouldn't be complaining if we just took our breakfast as early as 5 in the morning? We just checked in the hostel and put our things down. The owner of our accommodation, ate Mila, recommended El Nido Boutique & Art Cafe, which is just around the corner, on the top floor of a souvenir shop. The restaurant's balcony provides views over El Nido, and from a distant, I could see the El Nido's rock formations. Inside, you could find a band set in one of the corners. We ordered 1 pan of Pancetta pizza, and chicken parmegiano. We stayed for a few minutes then we walked around town to familiarize ourselves with the El Nido community.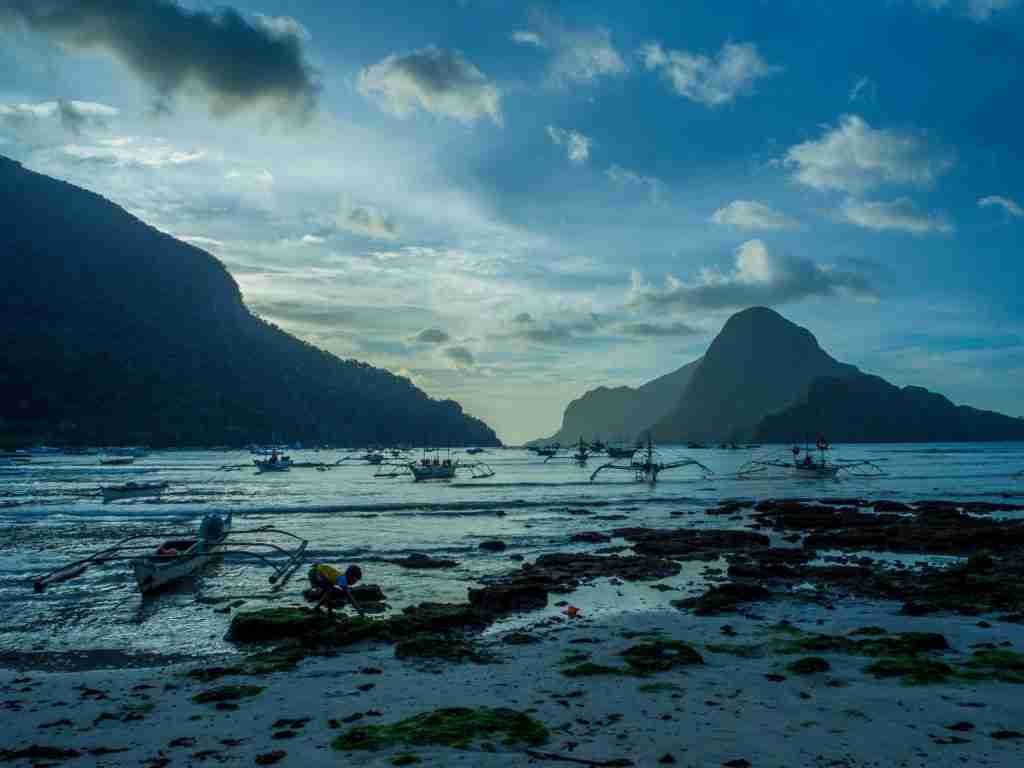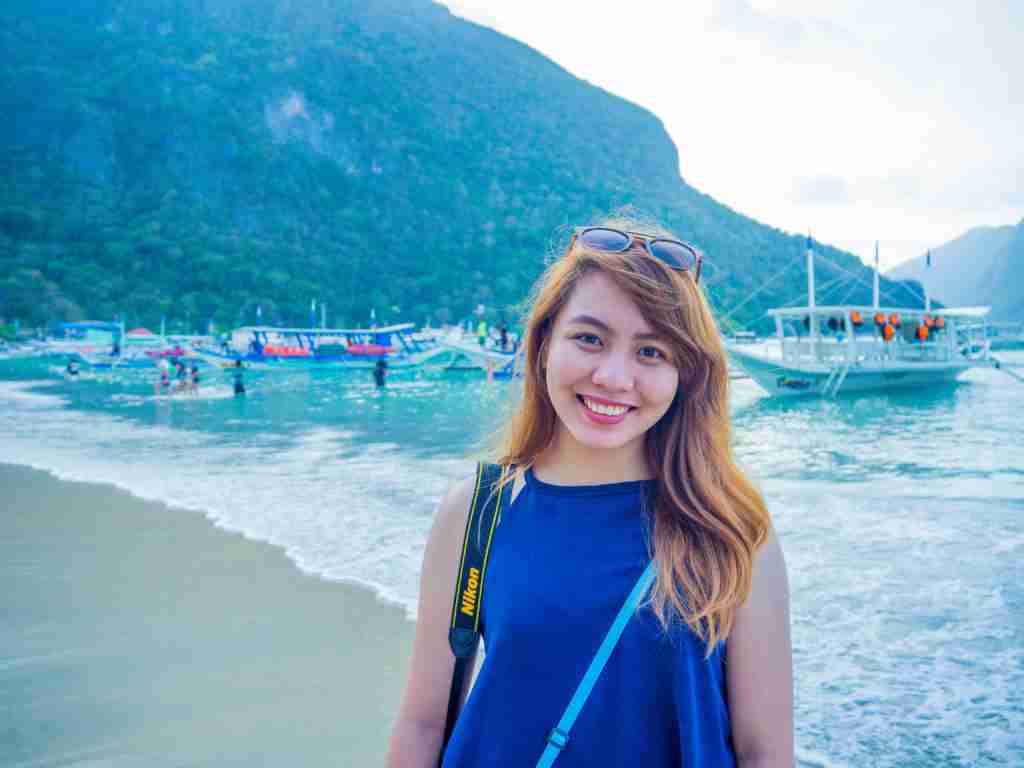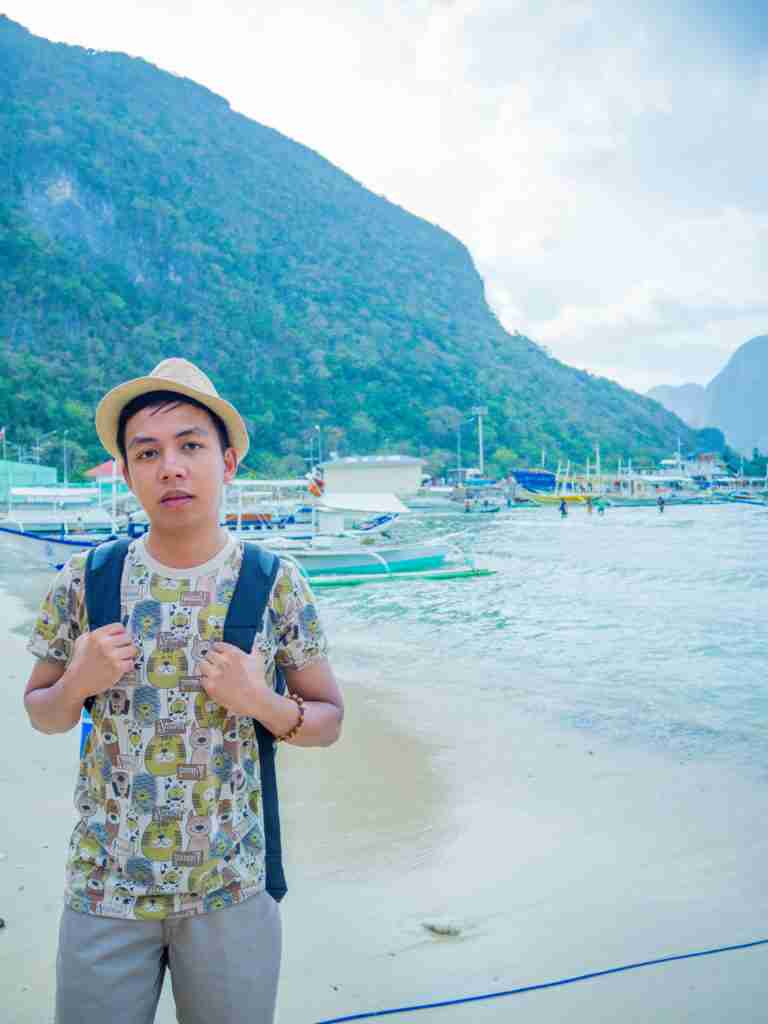 Choosing The Cheapest Tour Agency In El Nido
You might get confused with a lot of narrow streets but trust me you wouldn't get lost since it is just a small town. At this point, you should probably have the list of restaurants to try in your whole stay. I also suggest to scout for agencies to join the island hopping for the next days. Since the prices for the tours are standardized, I still tried my luck to haggle with the operators and it paid off, from the tour A price of 1200 plus 200 environmental fee, I was able to get it for only 1000 pesos with inclusion of the environmental fee, snorkeling masks, life vests, and a free lunch while for a standard price of tour C of 1,400 pesos I was able to lower it down to a thousand.
I went to Milan Grace Inn travel and tour agency simply because of the cheap price it had offered, additionally, the convenience of picking and dropping us at the same location.
For dinner, I wanted to try something different so we ended up eating at a Ukranian restaurant just the opposite of Marber's Restobar.
El Nido Itinerary: Wednesday, Tour A
The following day we set out to see the beautiful lagoons of El Nido. After taking breakfast in Milan Grace, we prepared already for the tour. We were up at 8:30 am already waiting to be picked up, but the tour guys just arrived in Milan Grace around 9:30 and accompanied us by a tricycle to the port. We waited again for a couple of minutes without being given any instruction on which boat should we ride, later then they made us ride the tricycle and moved us to another port that is part of Corong Corong beach. While walking our way to the boat the other staff of the tour kept on telling us to move faster which annoyed me because in the first place, we weren't the ones who are delaying the tour. It was them who are not properly oriented.
I didn't want to spoil our trip in El Nido so I just stayed calm and focused looking at beautiful places until the end of the tour. On the other hand, some boat guys were very helpful during our island hopping. They also volunteered to take pictures of us since we were only two in the trip.
Experiencing Best Lagoon In The Philippines
They also did some modification with the itinerary to avoid the crowds. The first destination of the tour was the Papaya island, since we had a big boat, it couldn't get any further near the shore. You had to swim about 20 meters. We weren't able to enjoy the snorkeling part since we weren't given any snorkeling gears even it was part of the package. We headed to the Secret Lagoon next and we had our lunch at Shimizu Island. It's also the best spot to snorkel but don't do it right after eating. Our next stop was the Secret Lagoon, a part of Miniloc Island that sits inside the shadow of El Nido's most dramatic rock cliffs. A similar place after is the Big Lagoon. The landscape is distinctly wider here.
We continue the paddle toward the center of the lagoon then we stopped for a while to take in the splendid views. Top activities for these places are kayaking and snorkeling. But beware of sea urchins.
My Take On Aquaholic Travel and Tour and El Nido Nightlife
After dropping us off the island, my annoyance triggered again when the agency did not lend us a transpo back to our accommodation, the same lady said that it was not part of the trip, so we had to rent a tricycle again back in El Nido proper for 50 pesos. Honestly, I couldn't think of any good reviews to this travel agency as our experience with Aquaholic Travel and Tour was horrible. To forget our bad experience from that day we ate a nice dish from Marber's Restobar and drunk a glass of cocktail in the chillest bar in town, the Sava Bar.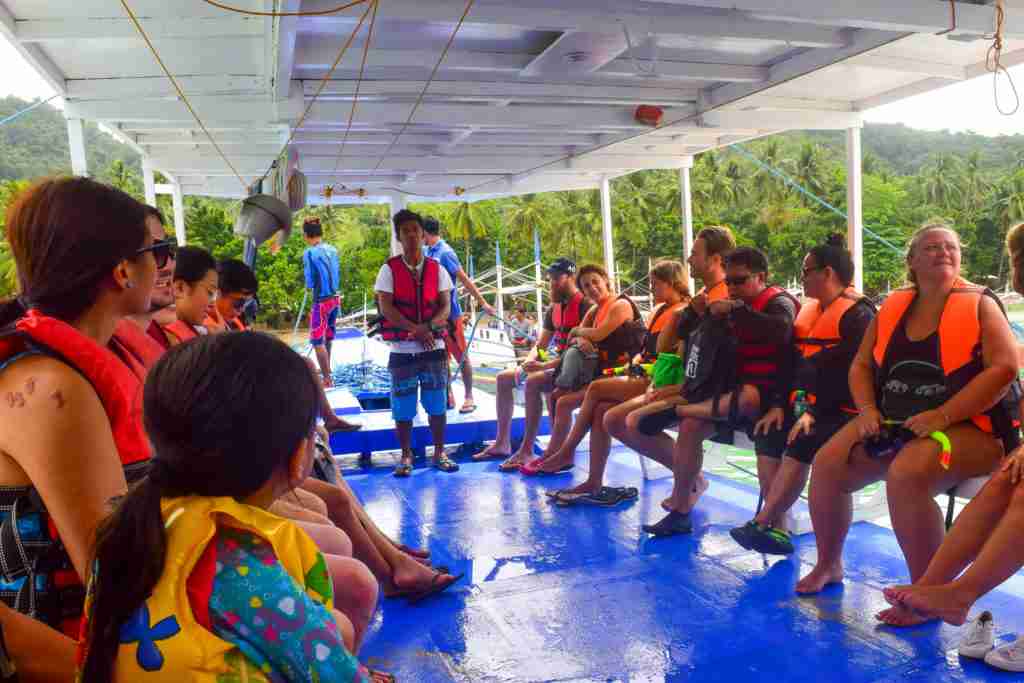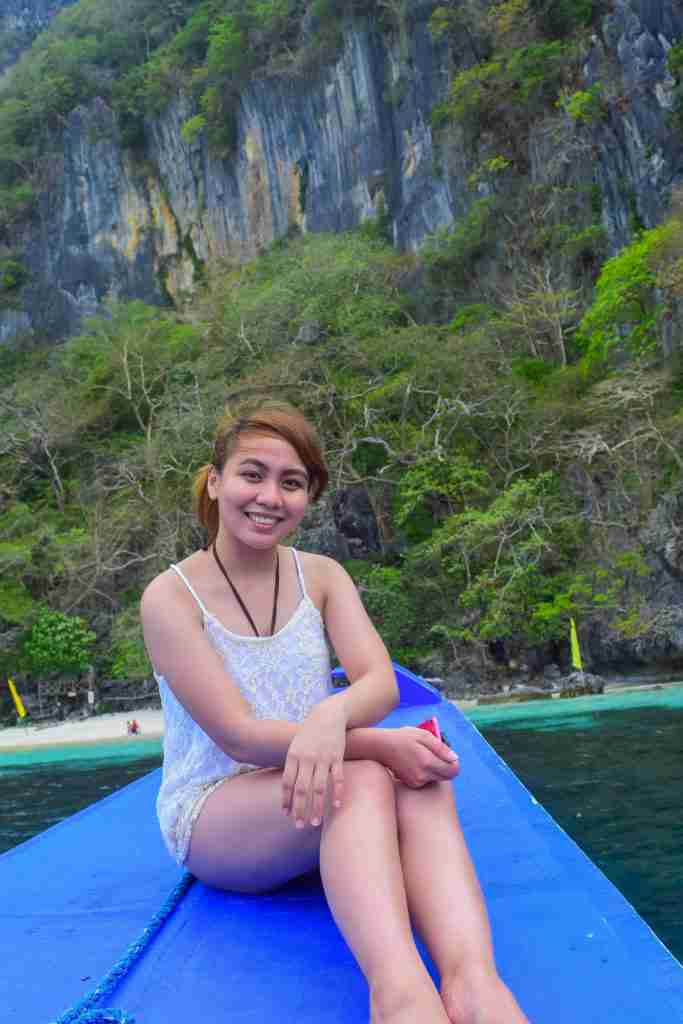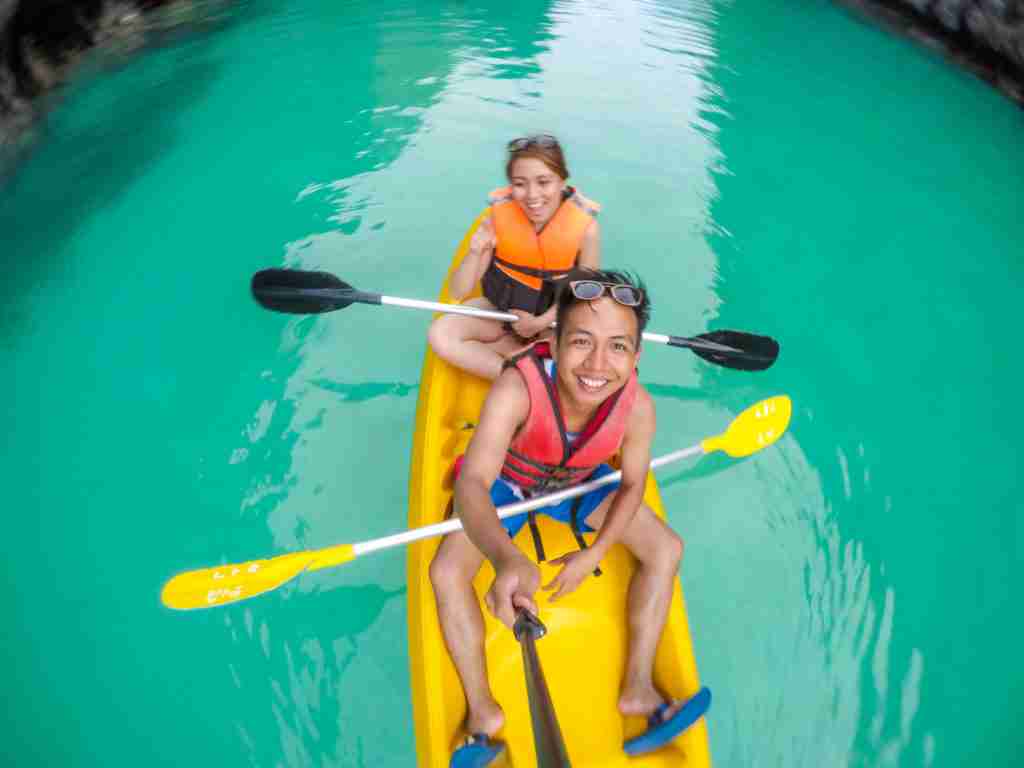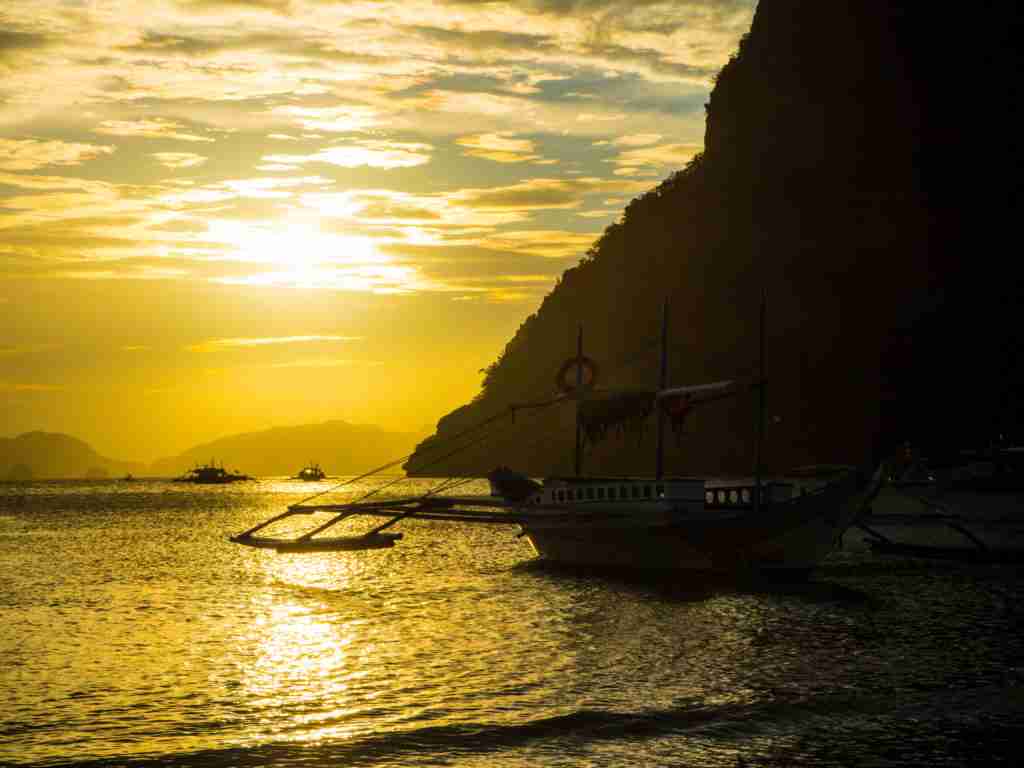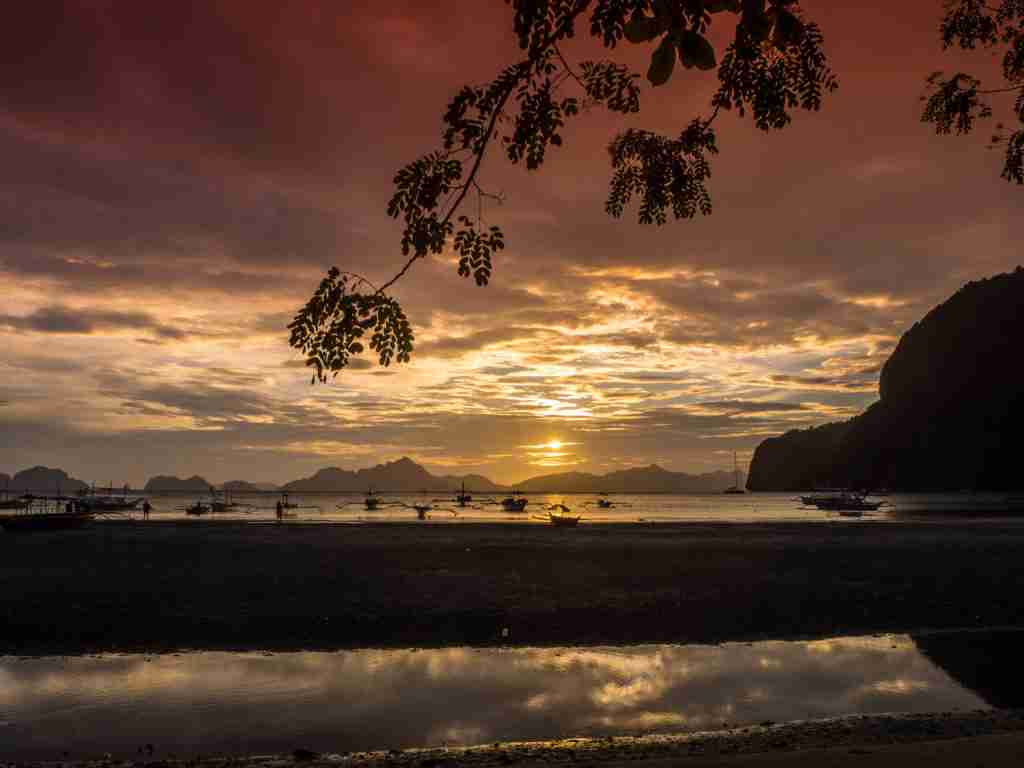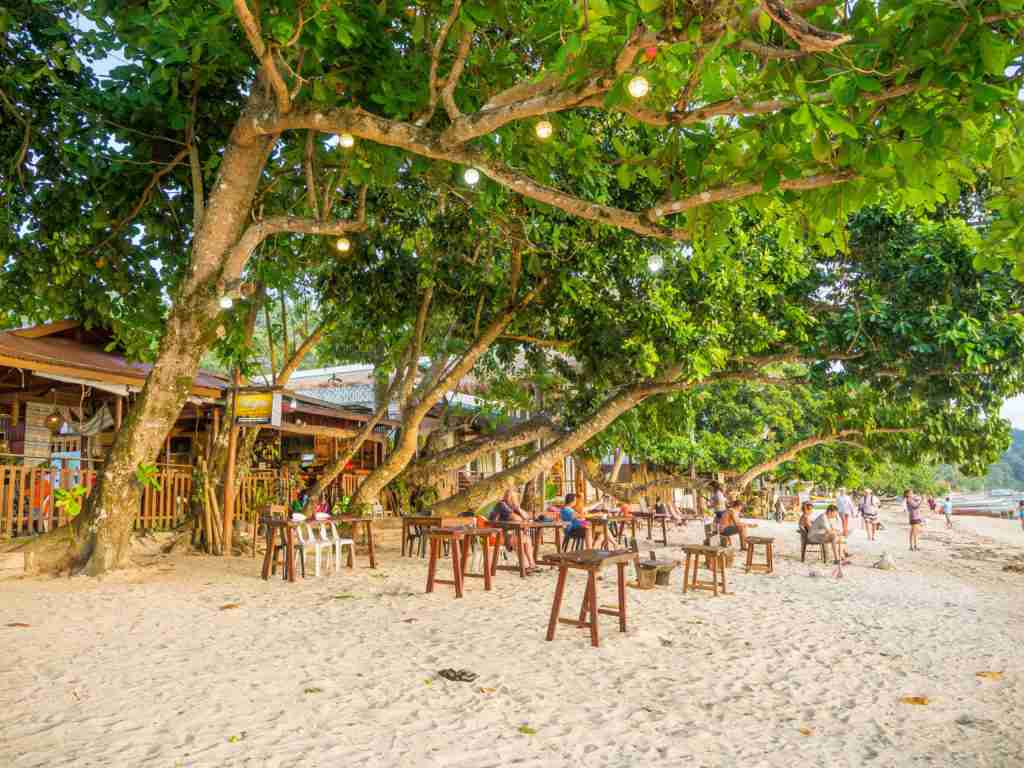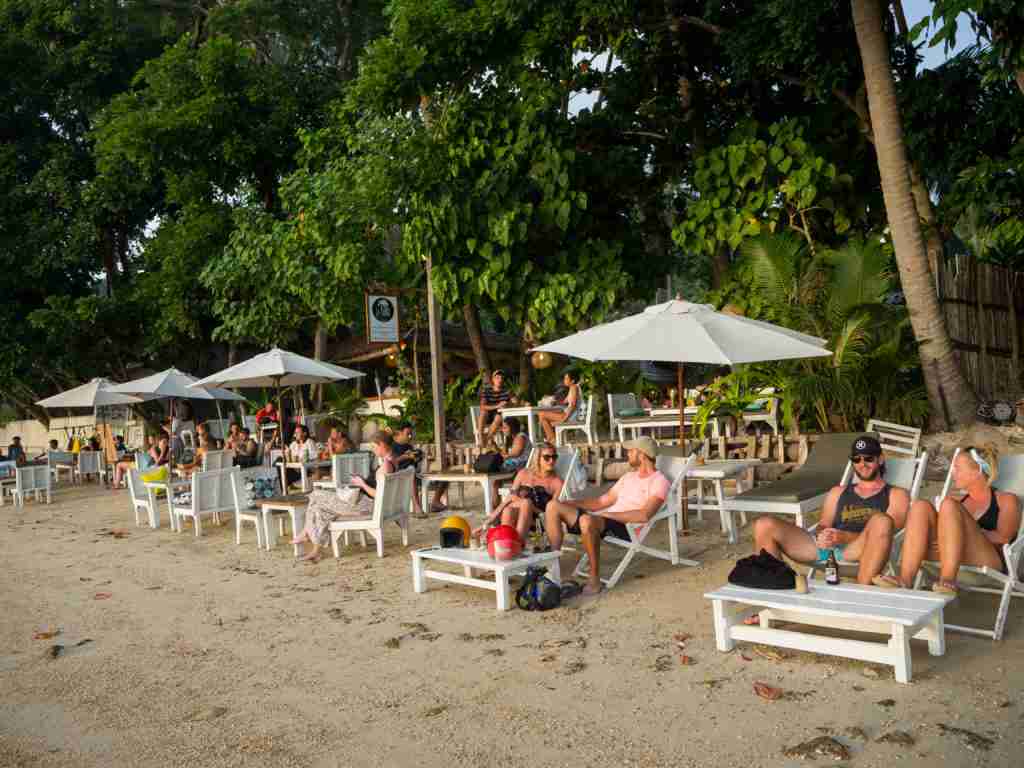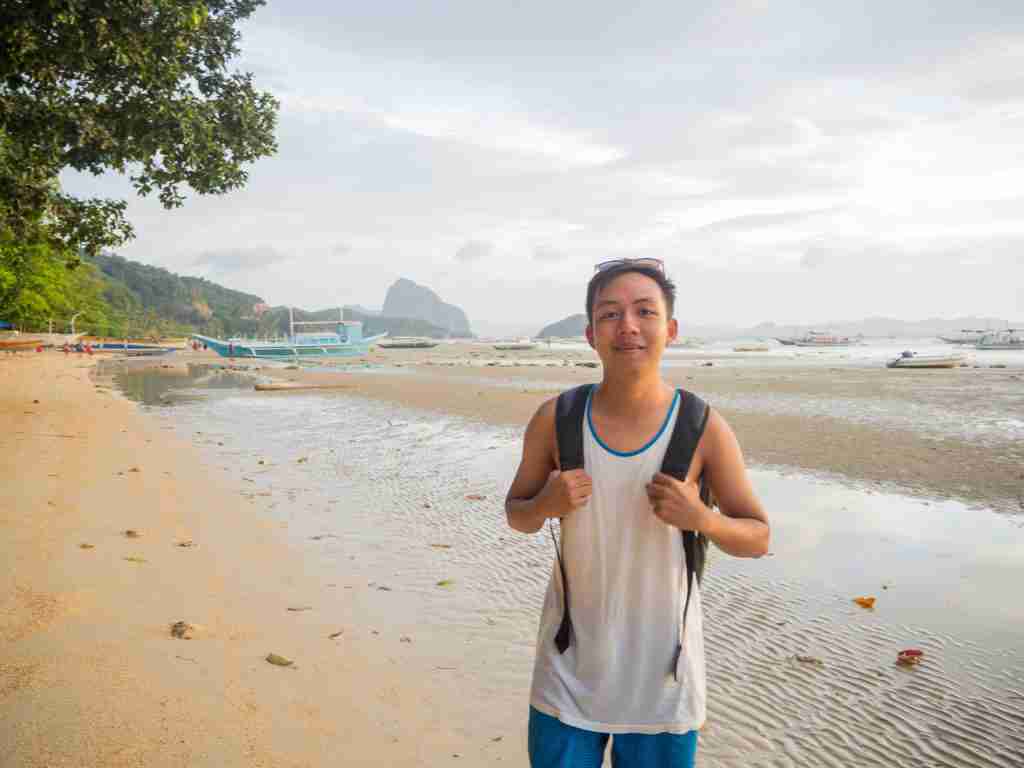 El Nido Itinerary: Thursday, Tour C
Thursday revealed a different picture, El Nido's visual surprises. Visitors would have been satisfied if they love to swim and explore the hidden beaches of El Nido. This time a different agency handled our Tour C. Thanks to Ate Mila for entertaining my concerns! Haha! Jhanna's Travel and Tours had this smaller boat compared to Aquaholic that only a few people can accommodate. To my surprise, other guests of Milan Grace were there, too. 20-30 minutes away from the town, we found the Helicopter Island. We were given then 30 minutes to explore this island.
Best White Beaches In El Nido
Next in the itinerary was the Hidden Beach. When it was already lunch time, the boat parked at the side of Talisay Beach or commonly known as the Star Beach. While they were preparing for the food, we took the time for snorkeling and swimming activity. When we get fueled, we headed to the next destination. It was a rough road since the waves to the Secret Beach are way, way big. This was where our group picture of our newly found friends from around the world was taken.
Onto the last destination, we were asked by the guides if we wanted to go up in the Matinloc Shrine but since majority of us wouldn't like to pay another 100 pesos haha! we just stayed on the side of the island and did another round of swimming and snorkeling. On the other hand, if you would like to go there, it's a great spot to get a fantastic view.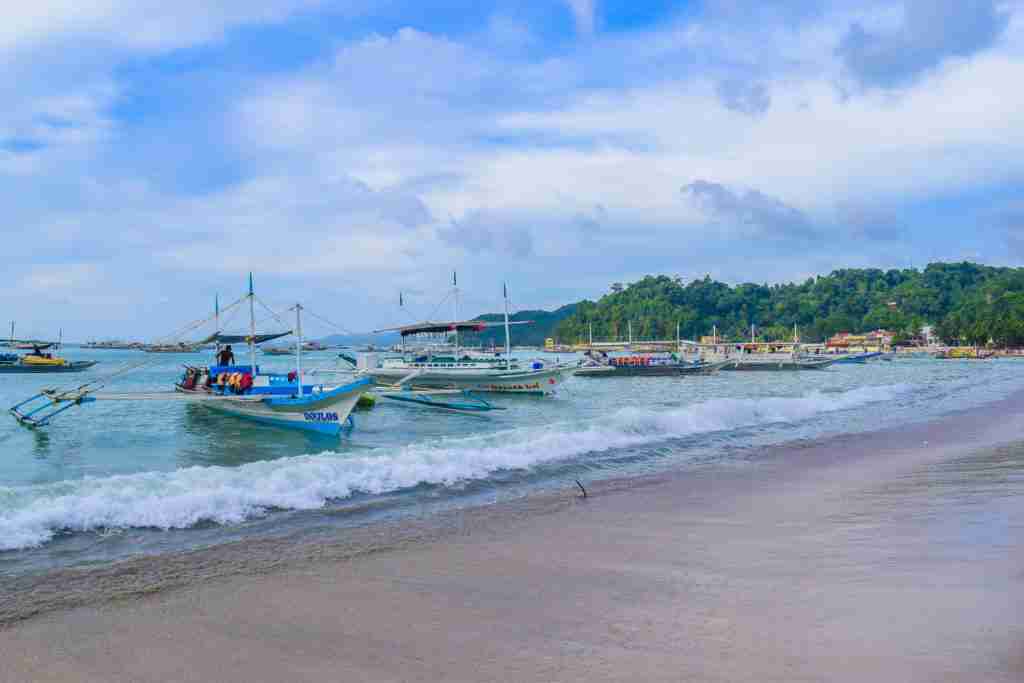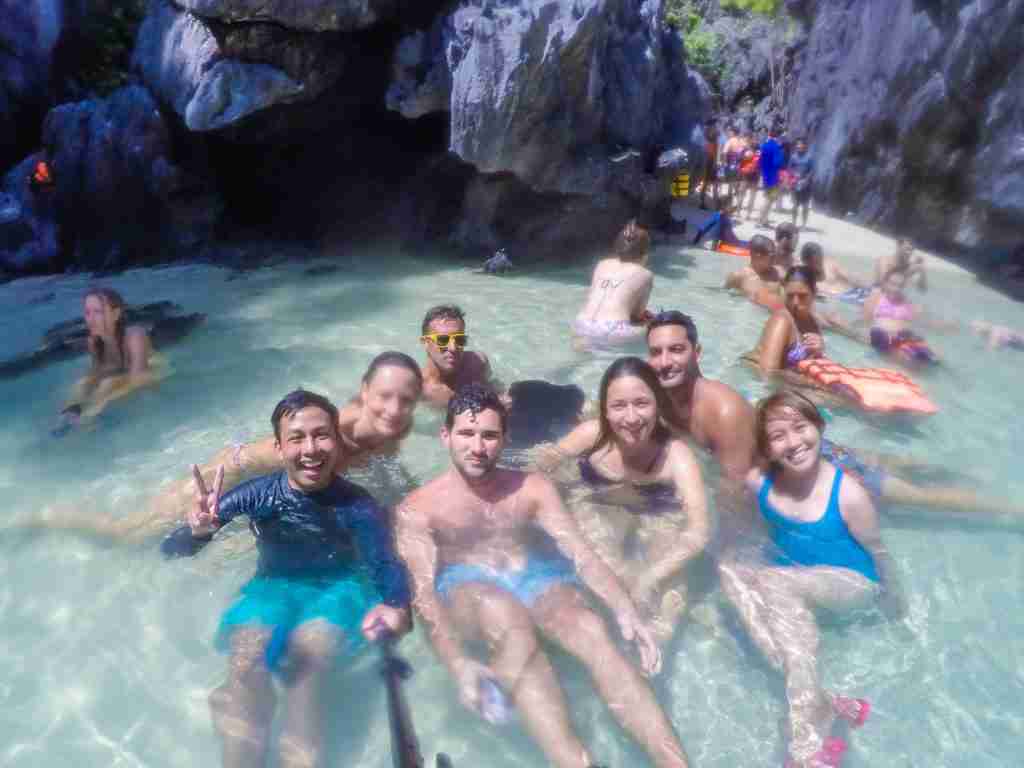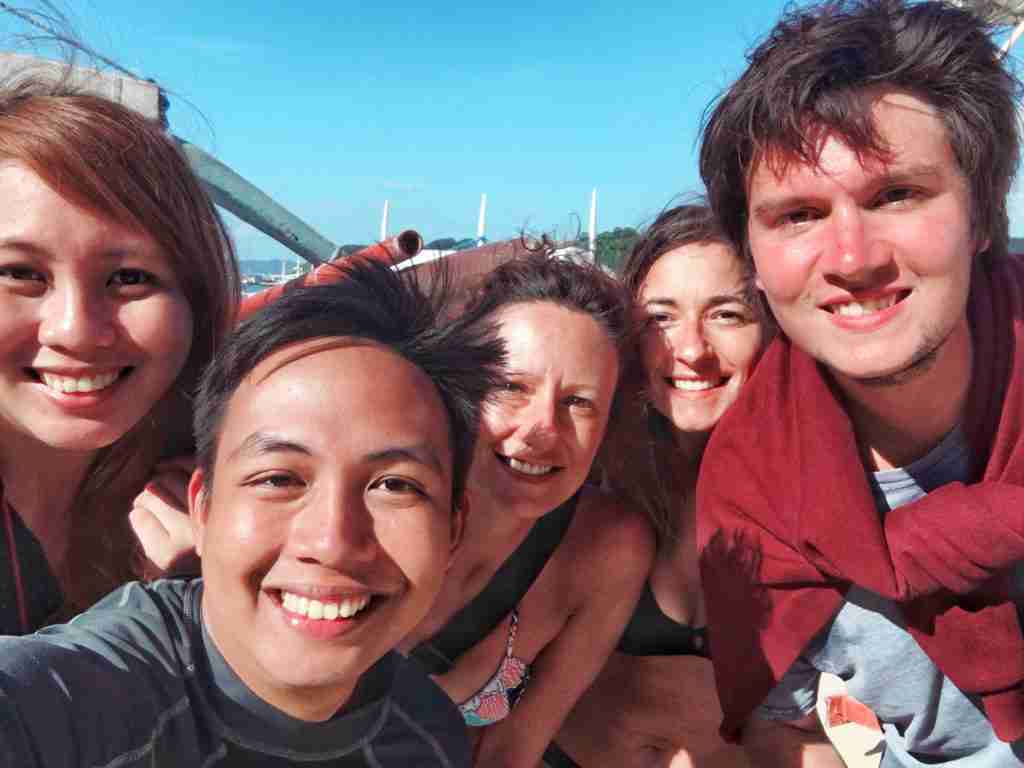 We got back to El Nido town around 4:30. We decided to visit St. Francis of Assisi church that is just beside the municipal hall. Over a dinner at Seaside Restobar, we were able to taste the very own seafoods of Palawan. Not only that, we were also given a free show of the firedancing.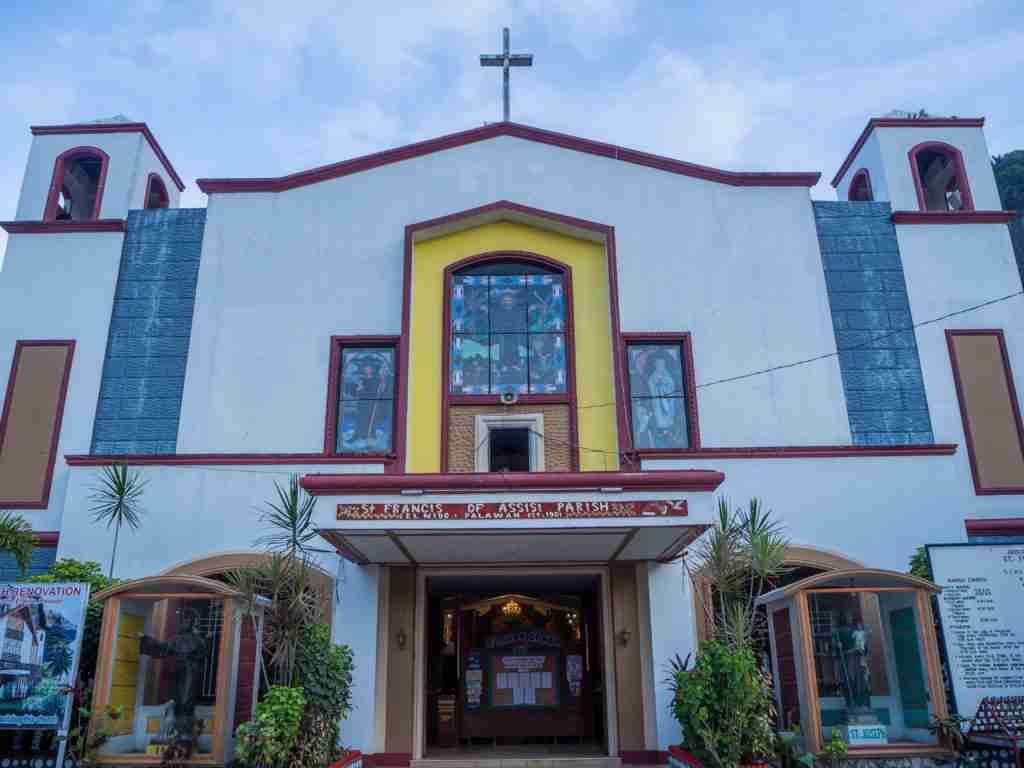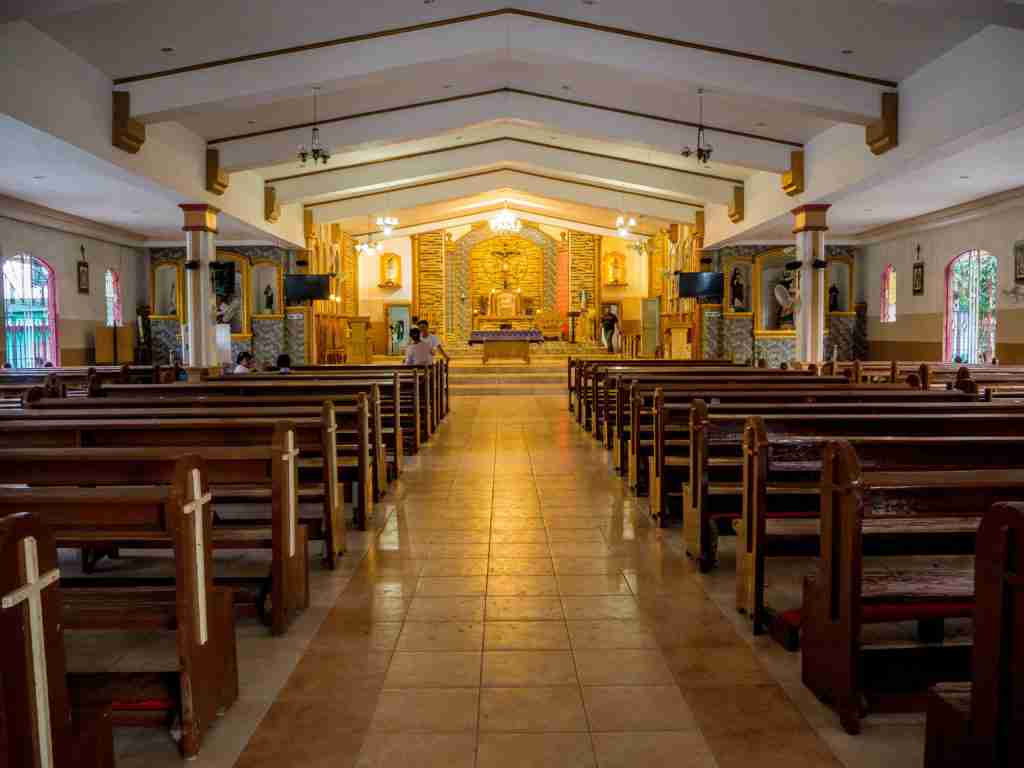 El Nido Itinerary: Friday, 'Til Next Time
On our fourth day, we didn't have much activities as we need to go back to Puerto Princesa in the afternoon. Our van shuttle was scheduled to leave at 7am so we prepared as early as 5 am. The ride was fast or even faster this time that we were able to reach Puerto Princesa in just 5 hours so we had an extra time to buy for pasalubongs. We asked our driver to drop us off at the LRC Mall along the highway. Prices here are cheaper than the ones in El Nido so I suggest that you should pay a visit here. Cashews, dried squids, danggit, and hopia are the recommended ones to give to your loved ones back home.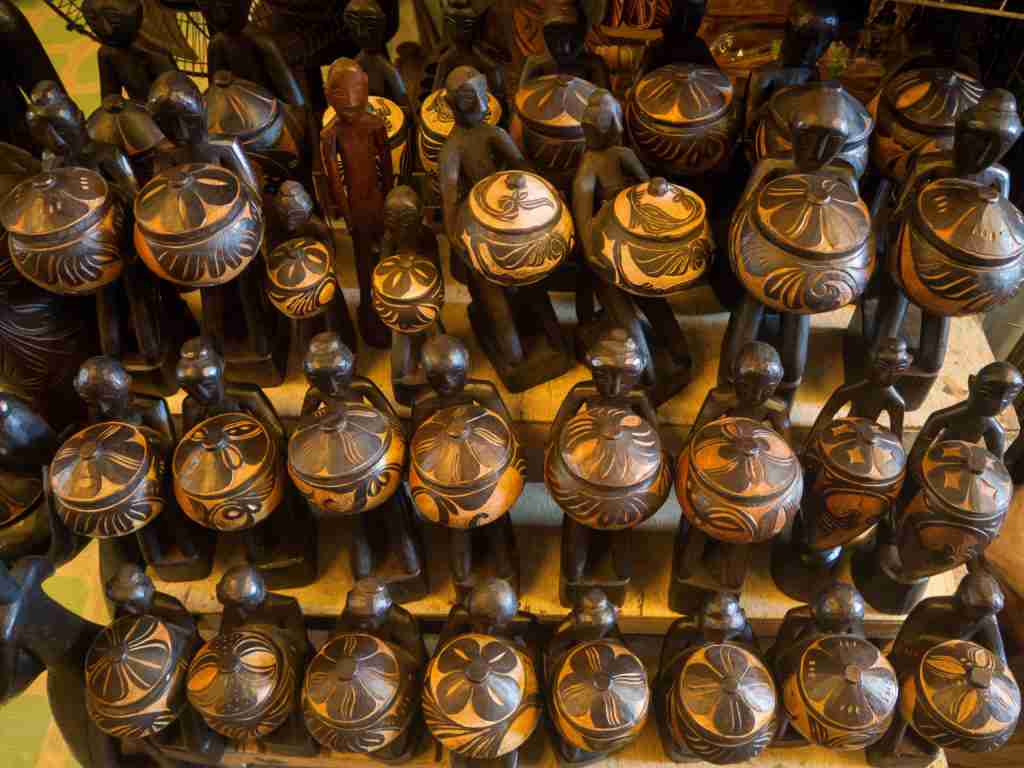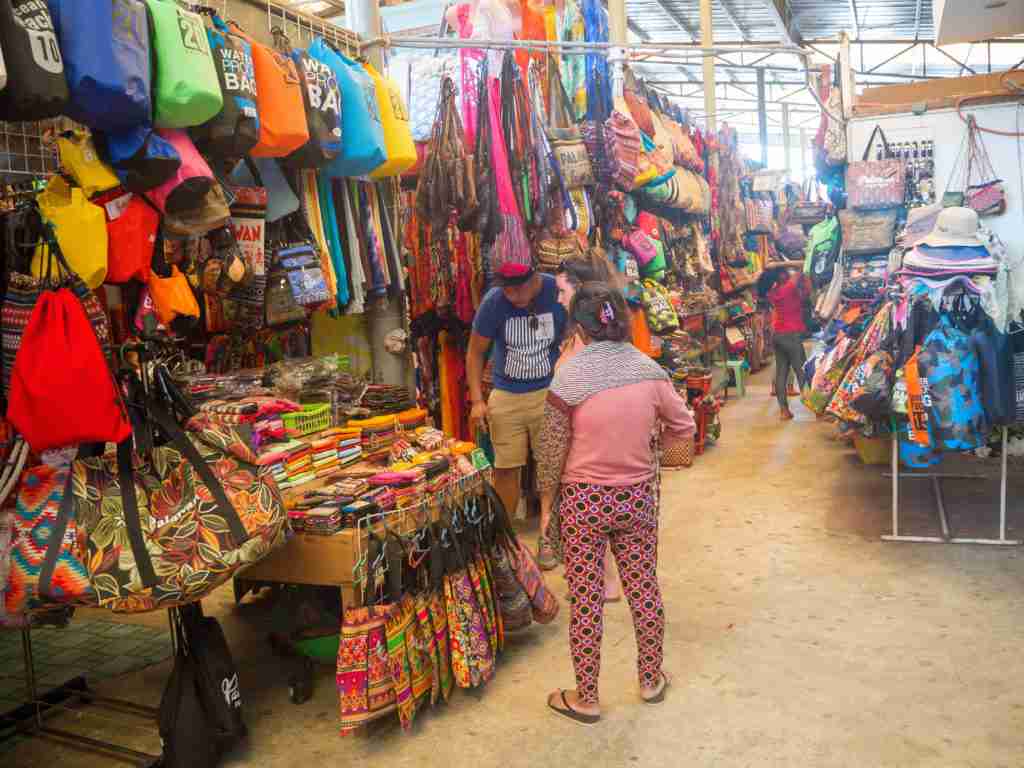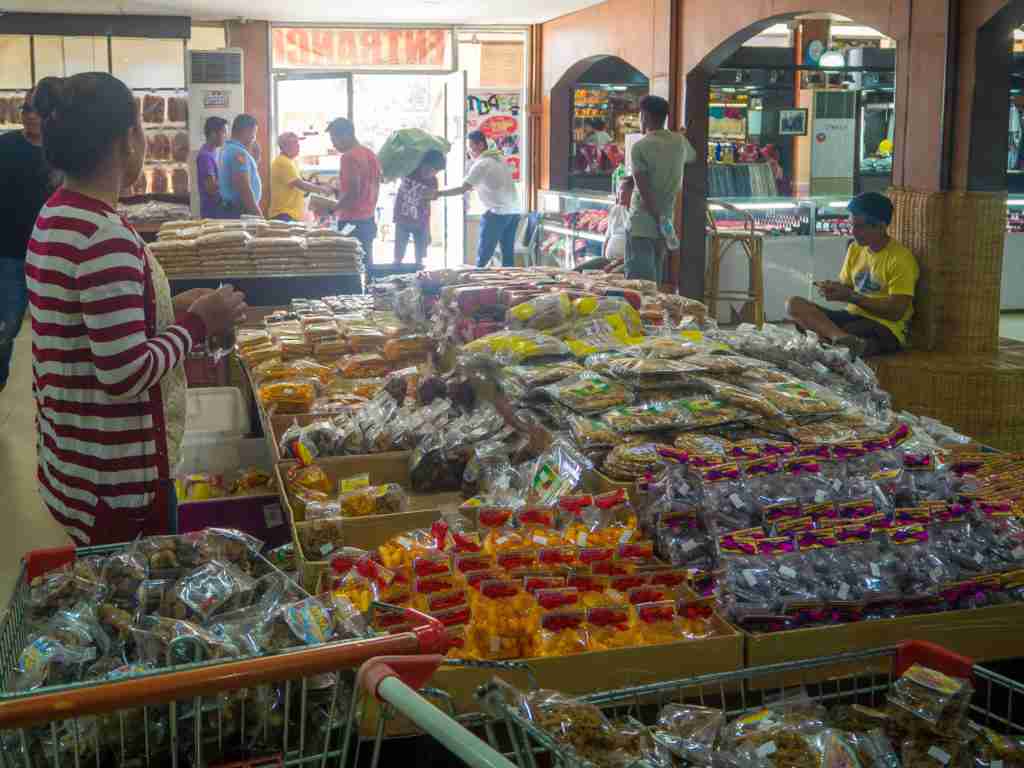 Going Back To Manila
We rode a tricycle for 70 pesos to the airport. Luckily, we arrived early because after a few minutes we got in, long queue for the X-ray baggage check started to kick in. At exactly at 5:25 pm we arrived back in NAIA Terminal 4. Booked Uber so we could finally get home. Then at 8pm, I arrived home safely with the smile on my face how this trip was incredibly enjoying. I have still a lot of things to do in El Nido, and I promise I will definitely go back in the future.
Don't know what to do in El Nido Palawan? Here's an extensive travel guide to make the best out of your 4 Days and 3 Night in El Nido. Learn more about the island-hopping tours destinations, on what islands to choose from. See the beautiful lagoons of El Nido, Palawan. Book yourself an island hopping tour A. Or give yourself a laid back feels in the powdery-white sands of tour C with lots of snorkeling sites. You have the option to do combination of tours, too!